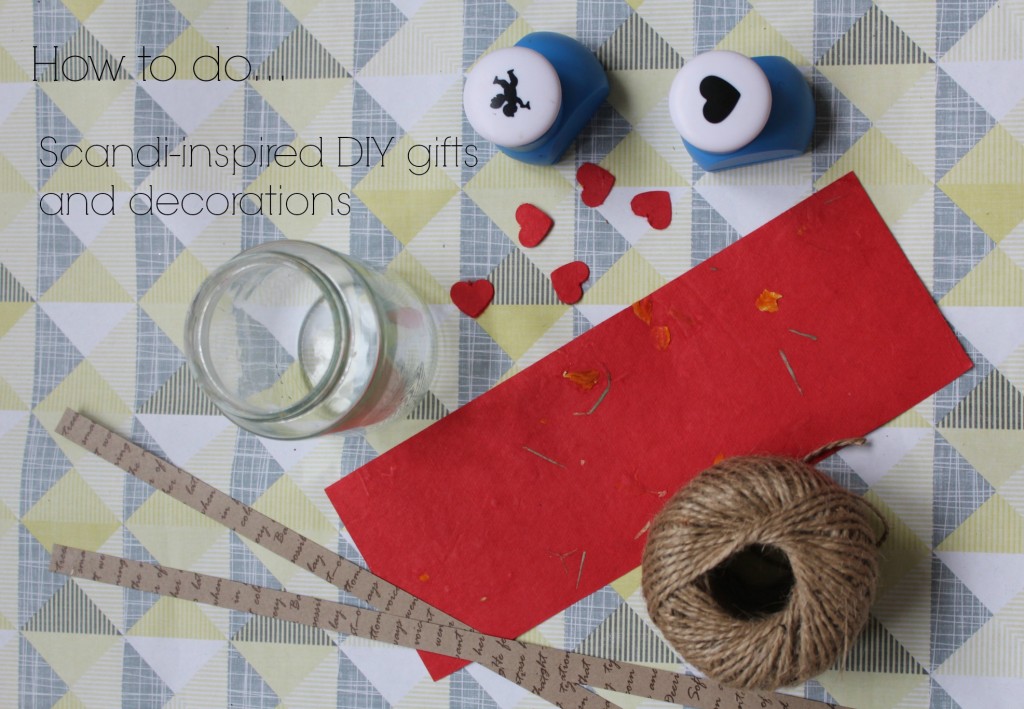 This is the second post of my new series on Scandinavian inspired gifts and decorations that are easy and quick to create yourself. This came about as I have many friends who's birthdays fall just after Christmas (and the January sales!) and so I thought I would show some DIY projects that are not only affordable, but super fast to do while staying true to the trendy Scandinavian style and the now globally adopted Danish term hygge.
If you are looking for a cute Spring gift check out last week's hyacinth creation. This week I'll take inspiration from the approaching Valentin's Day and spread a little love with these tealight holders.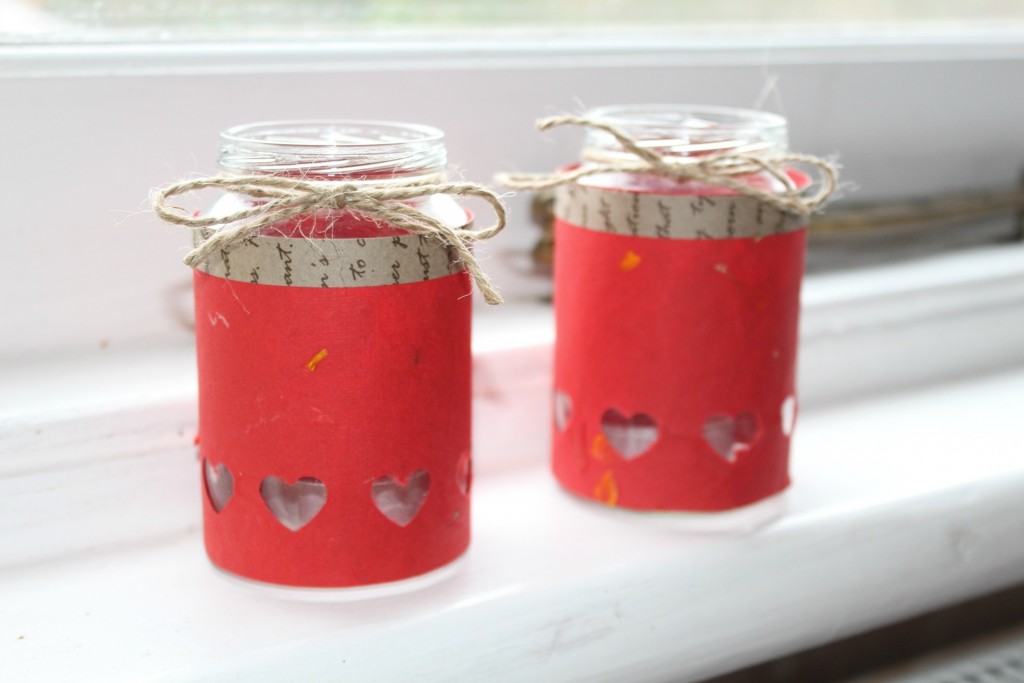 What you need:
Two small glass jars (as mentioned last week baby food jars are excellent for this purpose)
Two tea lights
One sheet of A5 paper (colour and/or print optional)
Brown strips of paper (I found these at Poundland, but you can easily make your own from brown wrapping paper and ad your own print)
Hole punch (easy to find on ebay for a couple of pounds and in different shapes)
Natural twine
Glue
Pair of scissors
Ruler
Cut the paper in half length-way (if you are using Hipp Organic jars) and use the hole punch to create a border at the bottom. Glue the brown strip at the top and fold the paper around the jar. Glue the ends together. Tip: if you don't glue the paper to the glass it's easy to replace with a different one for another season or occasion!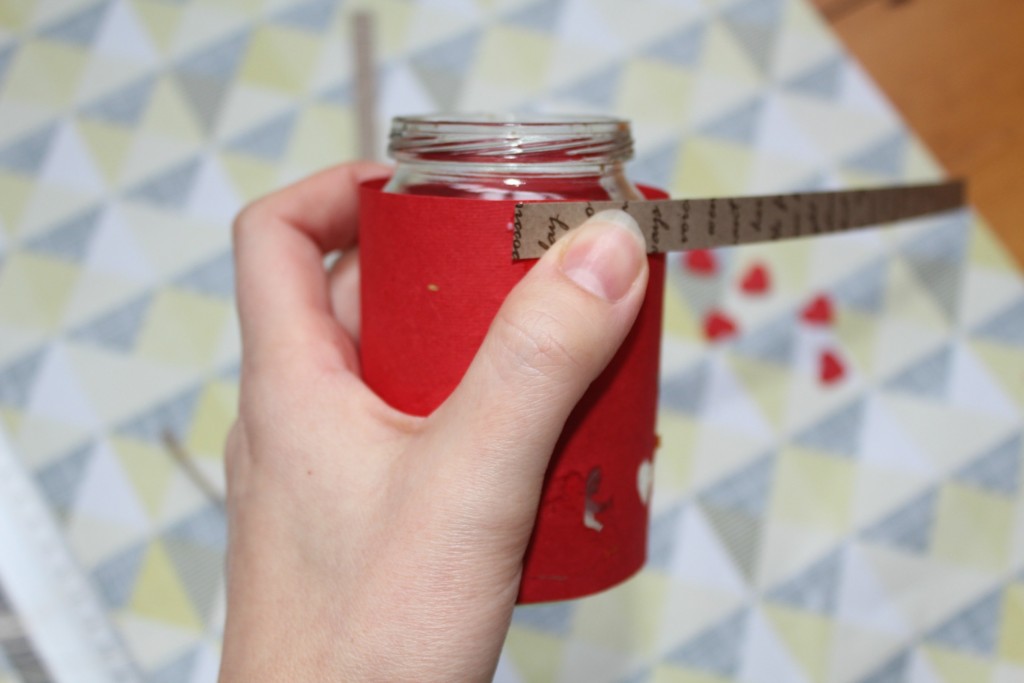 Cut a piece of string and tie it around the top. Place a tea light in each and you are done. A little decoration that might help create the right atmosphere in two weeks time, if you are a lover of Valentine's Day.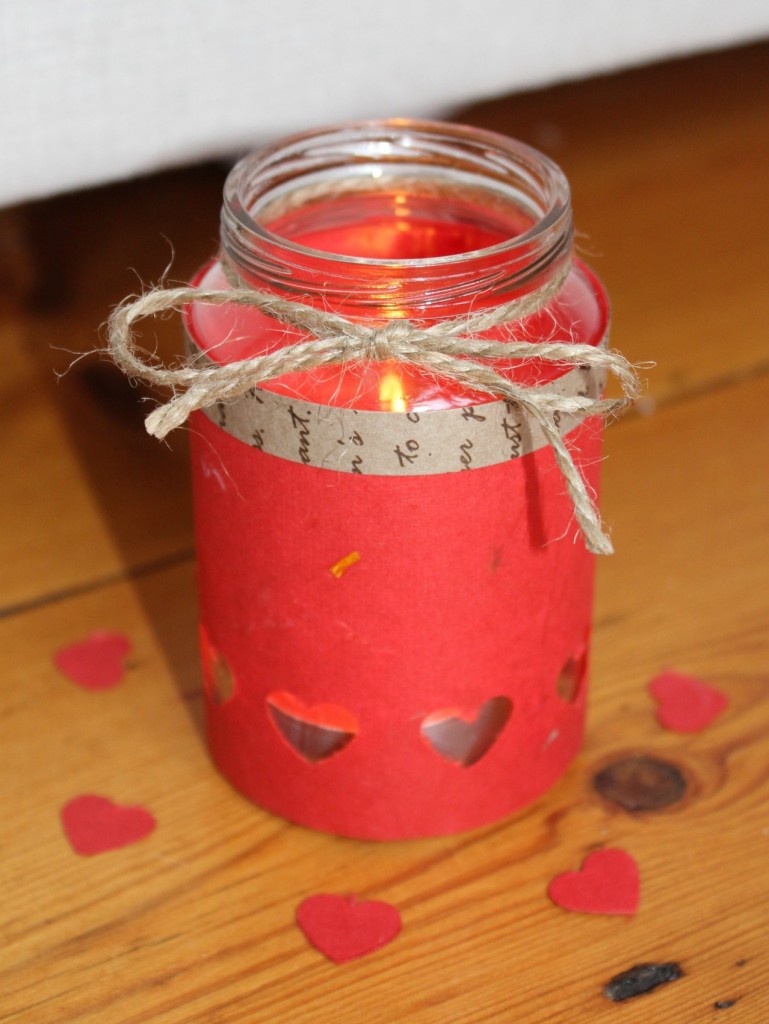 Would you ever make your own gifts? And do you celebrate Valentine's Day?
Please follow and like me: