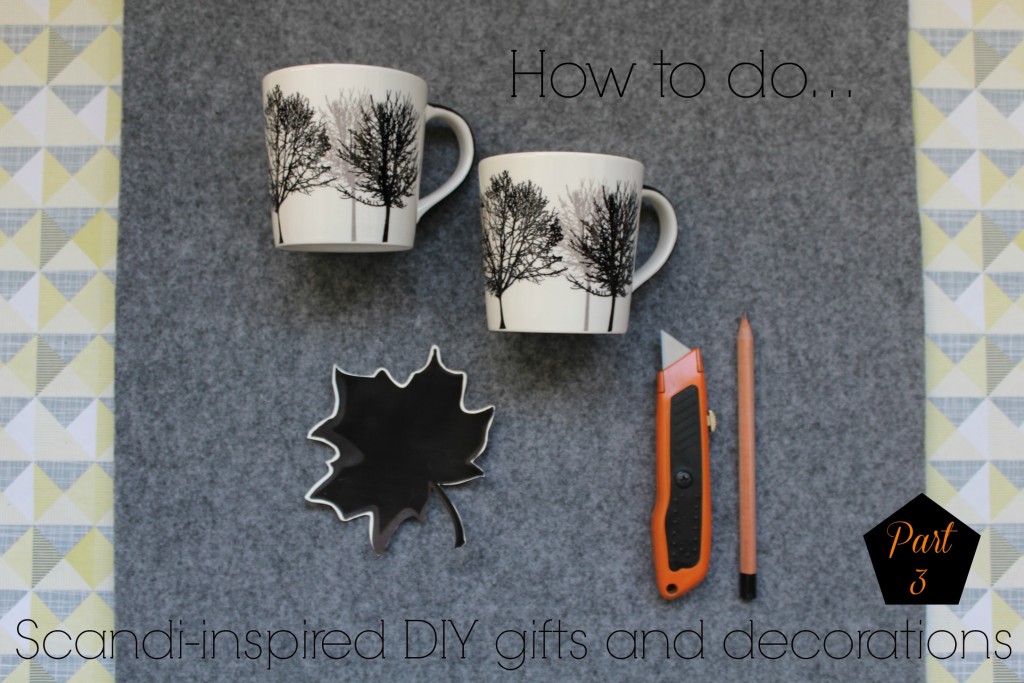 Do you ever wish you could bring something a bit different for the host or hostess when you are invited to a dinner party? Or perhaps surprise your friend or loved one with a gift made by your own fair hands (well, more or less any way)?
I might have the solution. I started this series a couple of Sundays ago and have so far featured cute and affordable hyacinth jars as a great alternative to an ordinary bouquet of flowers and some romantic tea light holders ready for next weekend's Valentine's Day.
Even though we are heading towards spring and lighter days, it stills seems as if winter is holding us hostage with cold winds and the rain sweeping across the country. So what better than to snuggle up with a steaming cup of tea or maybe a delicious hot chocolate with lots of whipped cream and marshmallows? And with this week's DIY project you can do it in style! If you are seriously suffering the winter blues take a peak at my guide on beating it the Scandinavian way.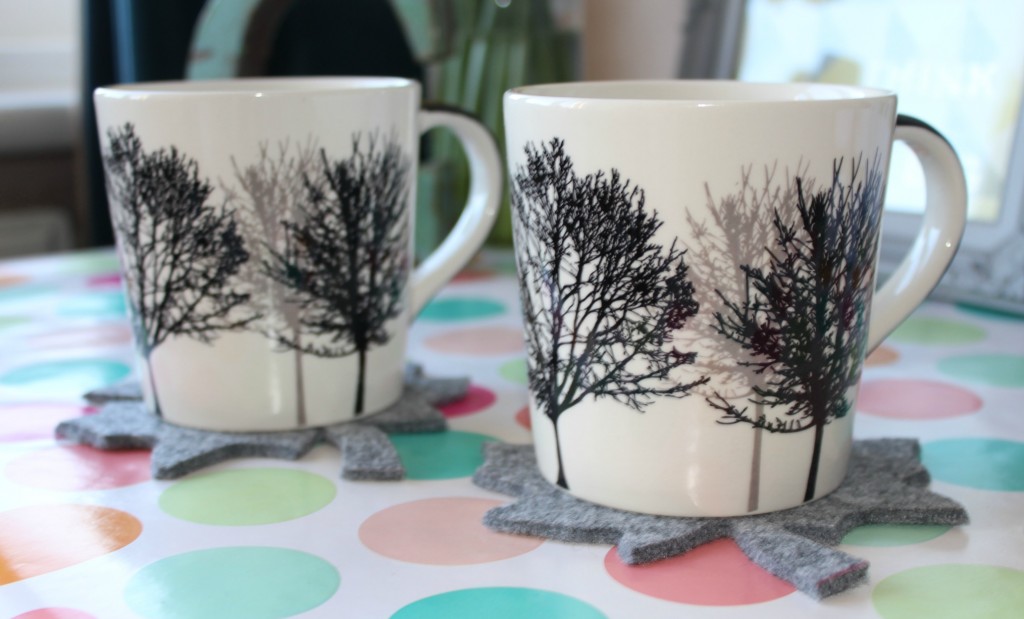 These thick felt coasters along with some matching mugs would make a great housewarming gift or birthday present. They are super simple to create, affordable and you can change the motif to match the person receiving them or go with a theme like I have here.
I spotted these monochrome mugs in Cargo. They were a bargain at £3.50 each. I think they look more expensive and embrace the Scandinavian style perfectly. I love the simple, yet elegant silhouette of the trees and therefore decided to cut out the coaster in the shape of leaves. But as I mentioned above, you can more less cut any figure, so let your imagination run wild.
Here's what you need:  
Thick piece of felt (I went for this grey melange. But colours like mint, yellow or duck egg would also work if you are aiming for the Nordic look. It's 0.4 cm in thickness. I found 50 cm x 50 cm on ebay for £6.50 incl. delivery – that will provide enough for 8-10 coasters depending on design)
Pair of scissors or a hobby knife
Pen
A mock shape unless you're free-styling it
I printed off a silhouette of a leaf and glued it to a thick piece of card-board. Then I drew the outline onto the felt. I started out using a hobby knife, but found that using a sharp pair of scissors actually proved easier.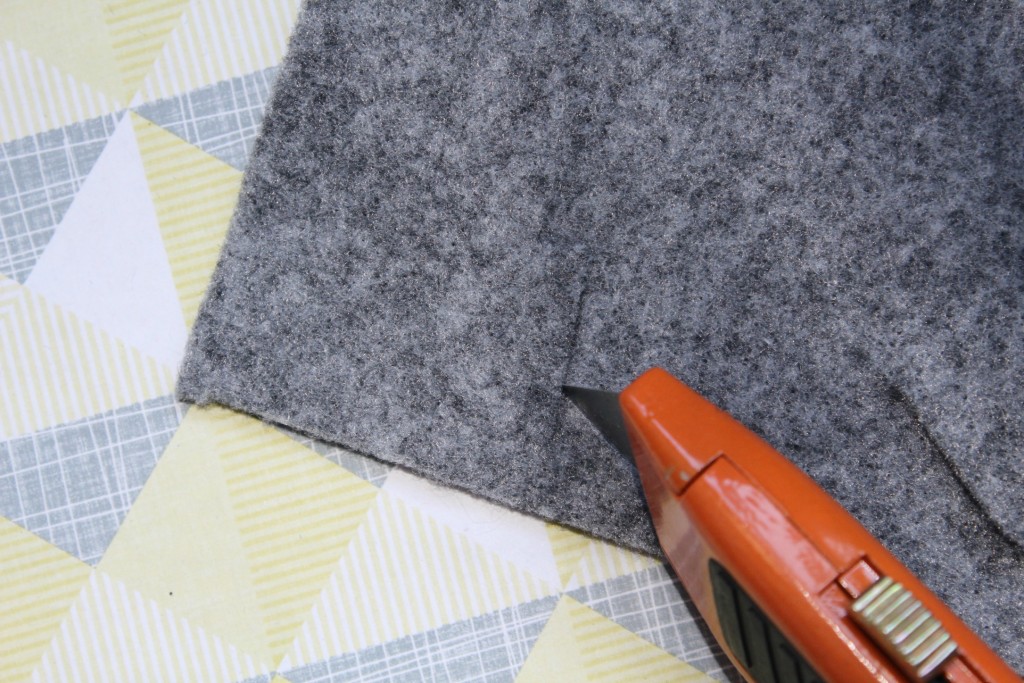 It is actually as simple as that. If you want to protect them a little, you can spray with some fabric protector so they withstand stains better.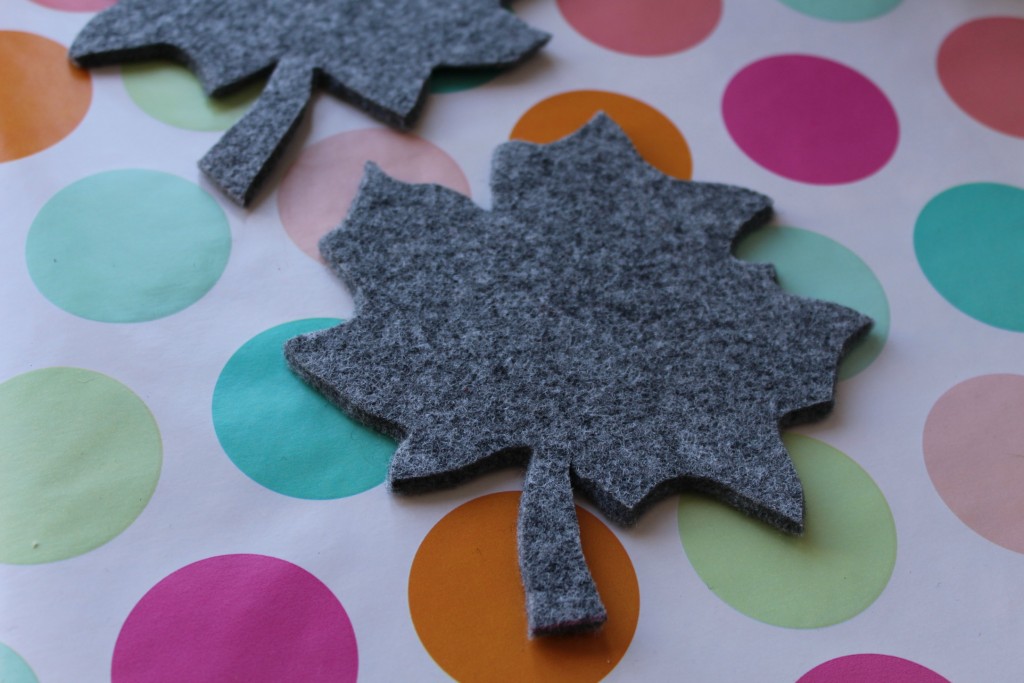 If you want to upgrade your gift, buy some specialty coffee, proper loose-leaf tea or some dutch hot chocolate to add to your bundle.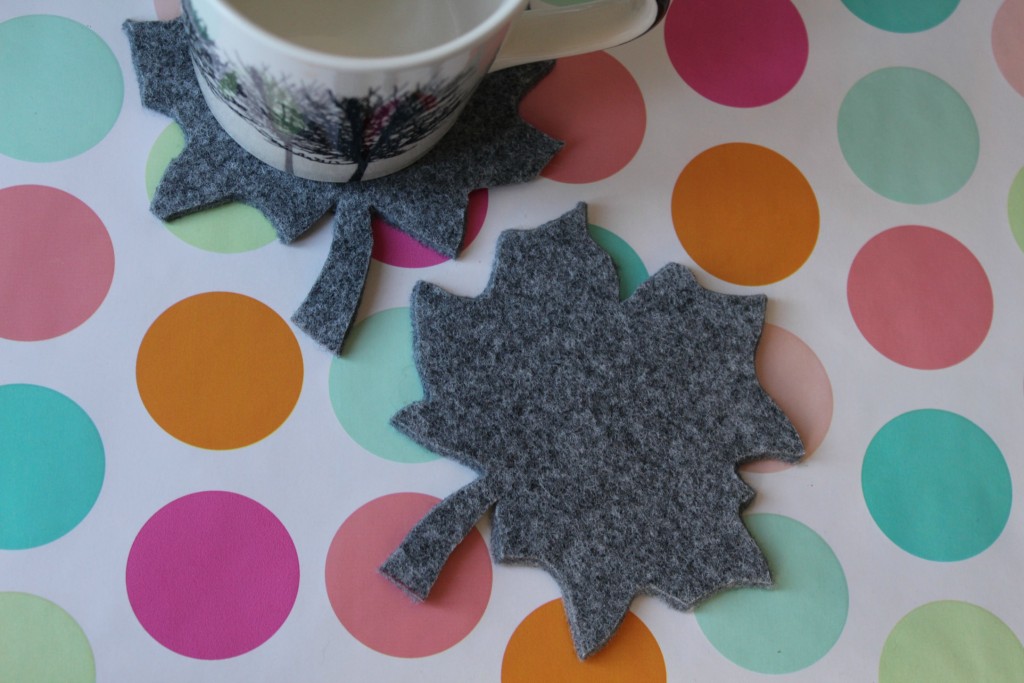 What do you think of these? Is it something you would try?
Please follow and like me: