Living in South West London we're blessed with not only great parks and many entertaining activities for families as well as a world of restaurants and cafes. One of them, located idyllically on banks of the River Thames, is Jackson + Rye in Richmond.
This American diner-inspired restaurant was an ideal setting for a mums night out this week. I was joined by a lovely group of friends to try the menu at Jackson + Rye.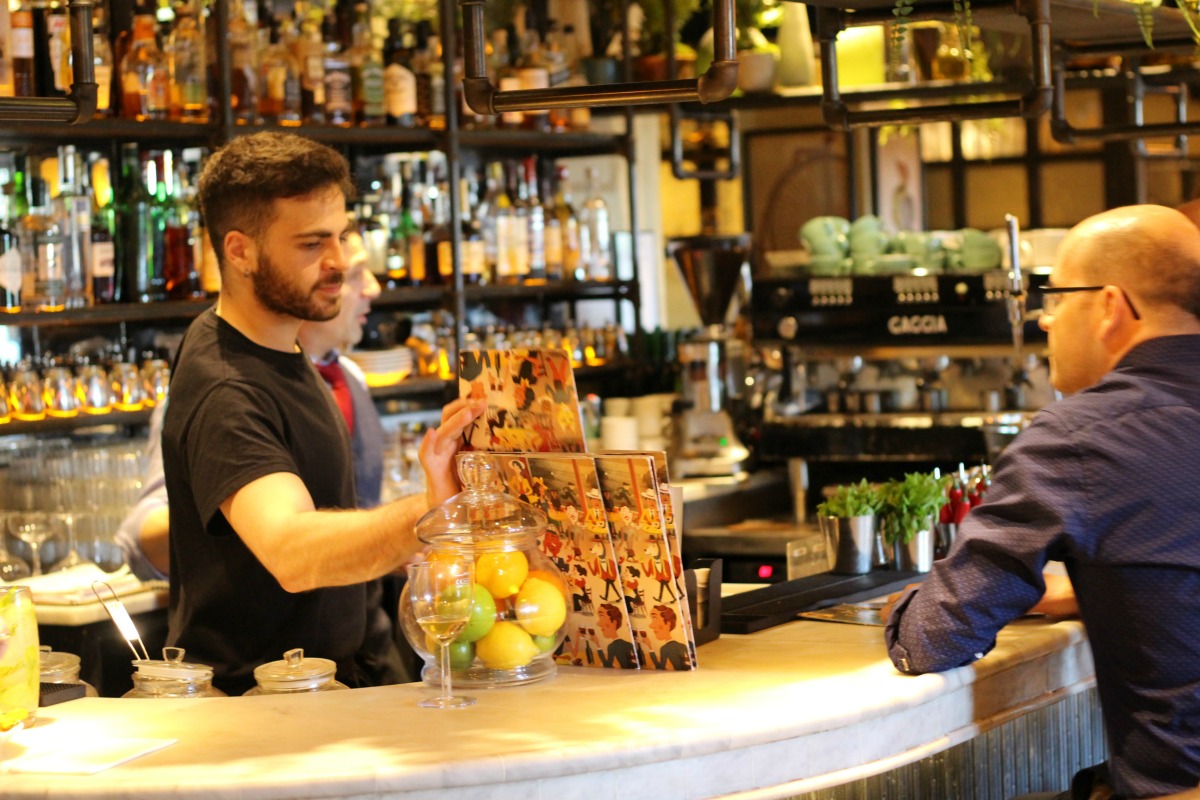 The weather was glorious on Thursday night and people were enjoying an early dinner outside as we arrived. It's such a beautiful view from the terrace outside Jackson + Rye and especially in the summer time where you'll see the sun setting over the river as you enjoy your food. I recommend taking a stroll before or after your meal.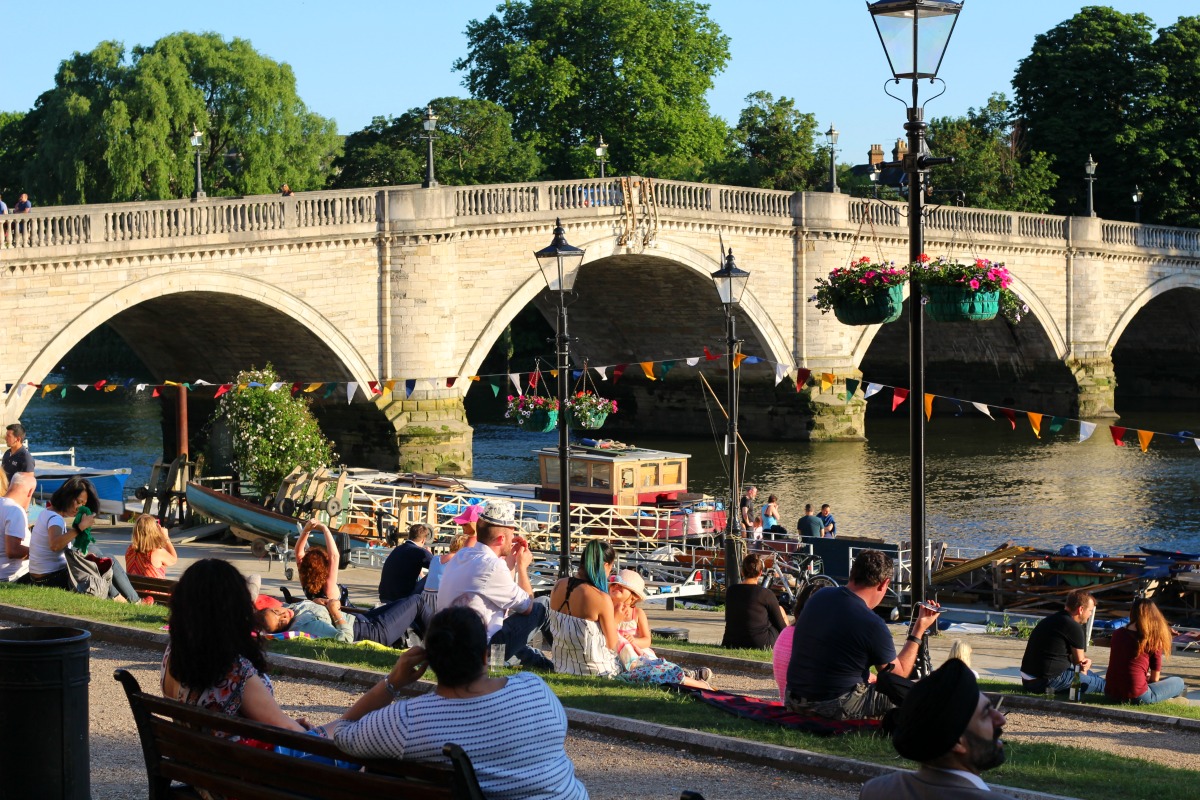 CHEERS TO A GOOD NIGHT
We started the night with a mix of expertly crafted cocktails from classic Mojitos to a Gin Garden. This was followed by Prosecco though Jackson + Rye also has an extensive wine list. As hardworking mums, none of us was brave enough to try their speciality rye whiskies knowing we'd be up with our energetic toddlers early the next morning, though they are recommended as a digestif to help you digest the rich food.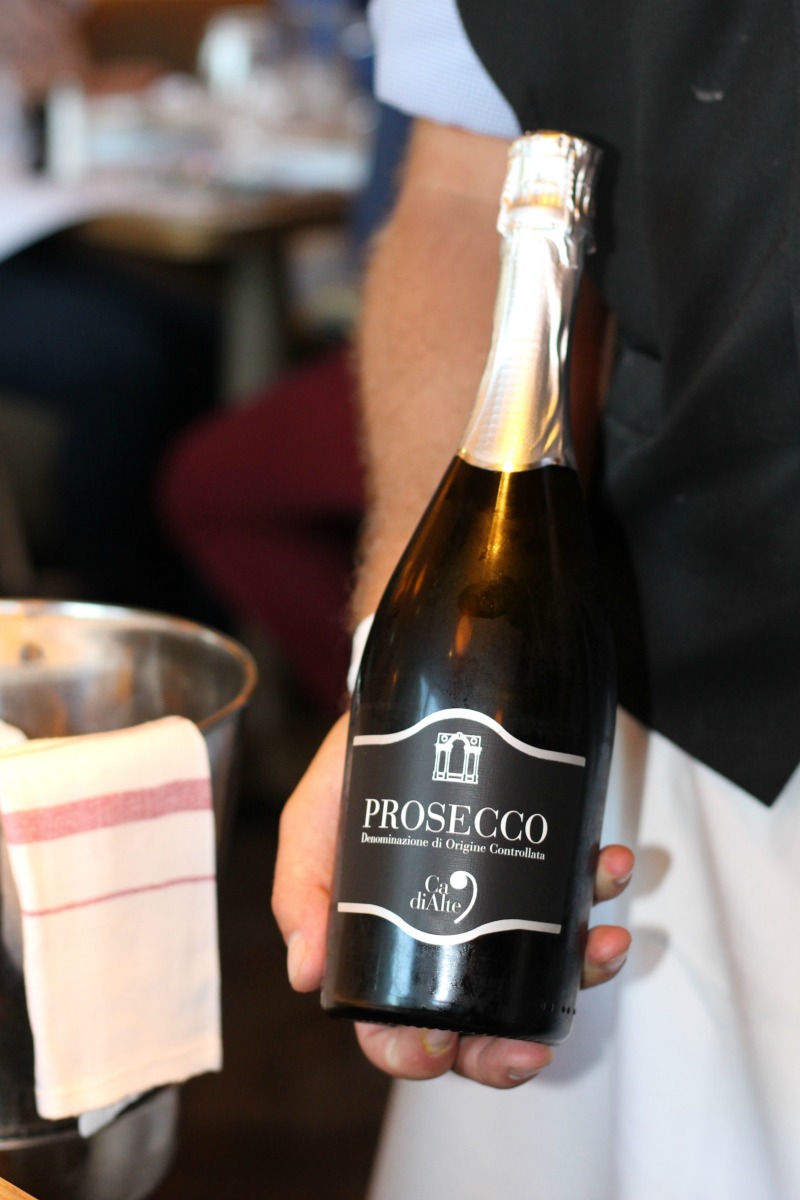 WHAT WE ATE
We shared a handful of starters between us and I have to highlight the Crunchy Chorizo Prawn Skewers with a Mango mayo and the Salt and Pepper Squid. I normally love a Tuna Tartare but found this one a little bland. We were also recommended the Truffle and Polenta Hush Puppies which were very tasty indeed.
For the main, it was a tough choice between the J+R BBQ Board and a more traditional fillet steak. I ended up choosing the second and was not let down. It was cooked perfectly and came with a bearnaise sauce and chips. I also ordered a side salad of gem lettuce wedges, ranch dressing, bacon crumb and blue cheese as recommended by our lovely waiter, Hubert. It was extremely delicious.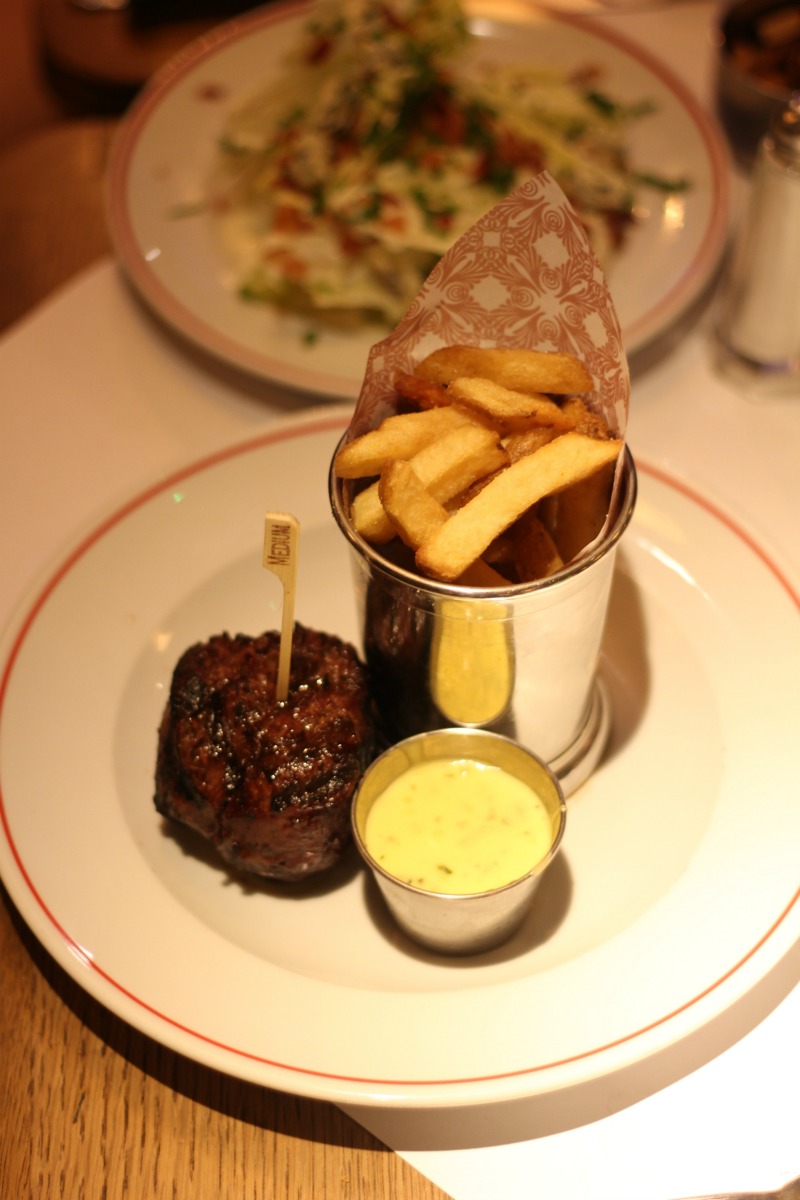 If you are not a meat eater Jackson + Rye still has you covered. From a delicious vegetarian Quinoa Burger to a filling vegan Health Nut salad or perhaps you fancy a tasty King Prawn Linguine instead of a steak. All these dishes were tested by the ladies and with clean plates leaving the table they certainly had their stamps of approval.
FINISHING ON A (SUGAR) HIGH
To finish off our wonderful meal we naturally had to try one of their specialty ice cream sundaes. It was a difficult choice between the Pecan, my childhood favourite of Banana Split and the Melting Chocolate Sundae. The latter won for most of us though and it did not disappoint! In fact, it was quite the showstopper and a perfect finish to our night!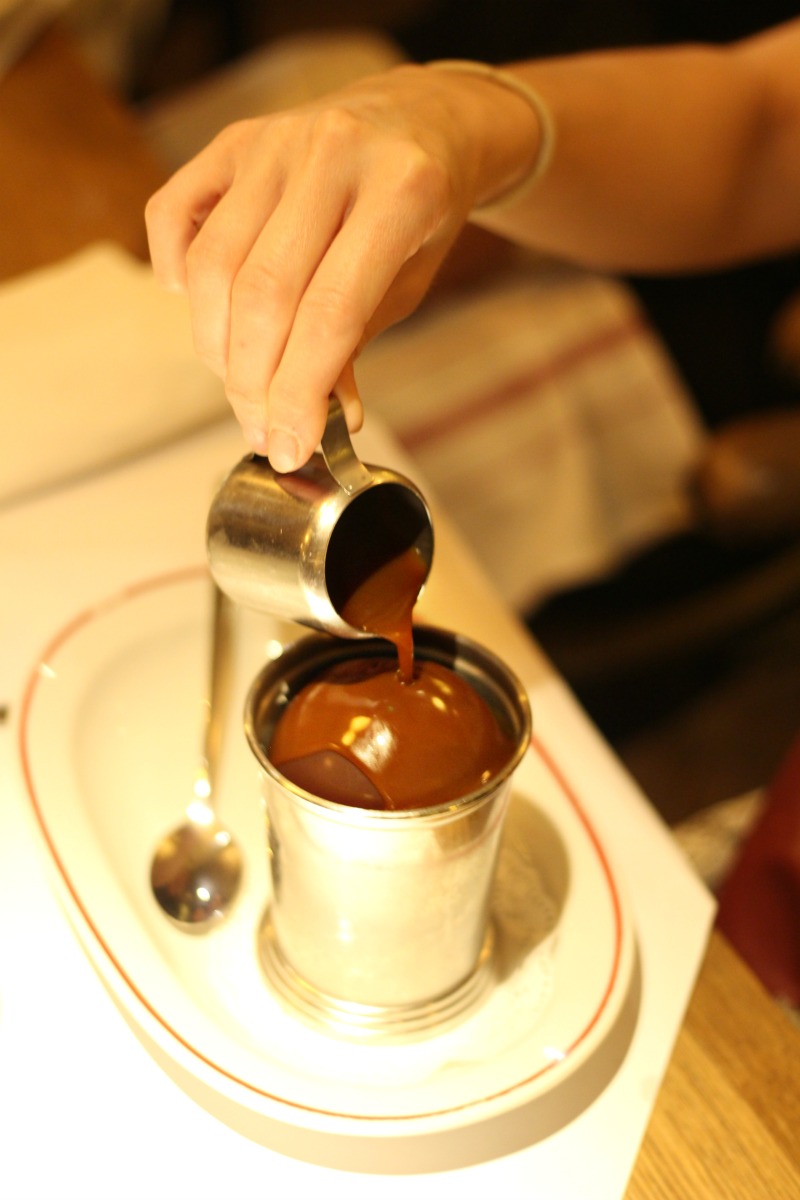 Beautifully presented with a chocolate globe on top which you break by pouring over hot chocolate sauce to unveil a mix of cool ice cream and rich brownie bites this dessert is a proper sweet treat. We left on a sugar high feeling very full yet energised from not only the delectable food, the great service but the lovely company as well.
WHERE TO FIND JACKSON +RYE
Have you visited Jackson + Rye? You can also find them in Guildford, Chiswick, Kingston-upon-Thames and in Soho and the City in central London if you fancy a night out soon and either live close by or might be visiting the capital this summer. They are open for breakfast, brunch and lunch as well as cocktails and dinner in the evenings.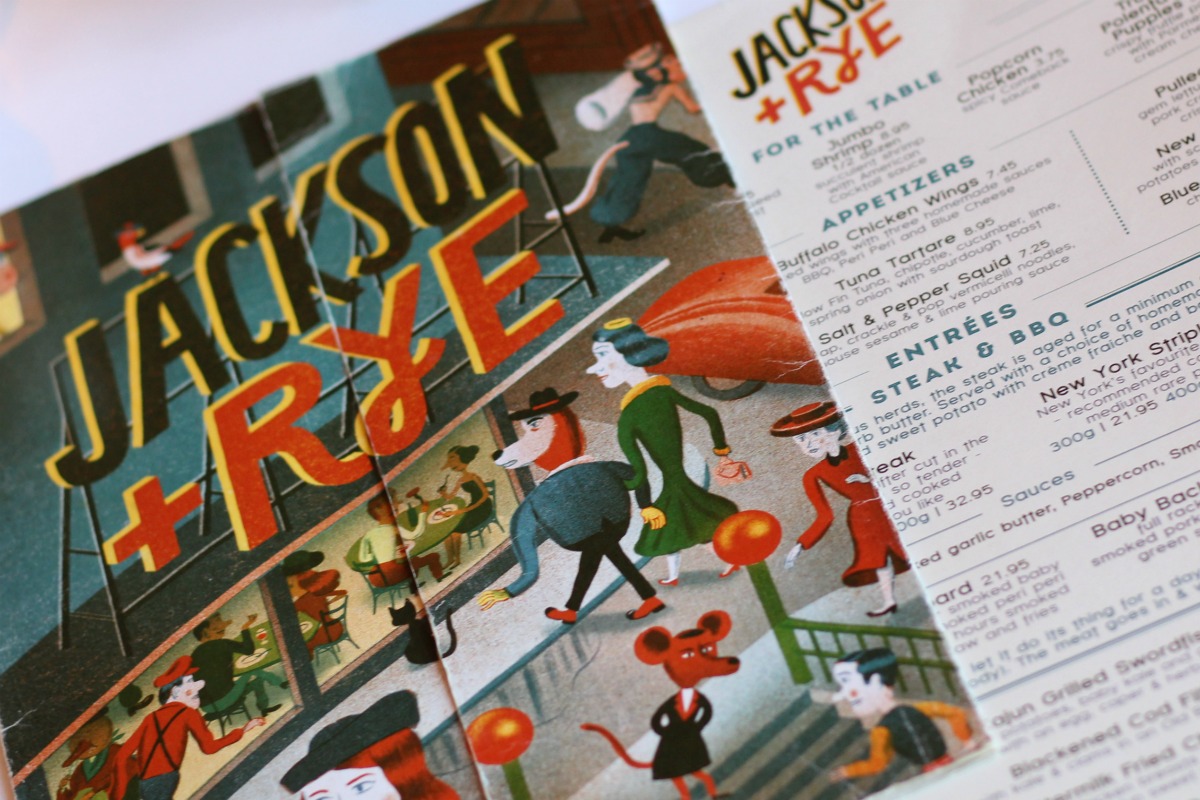 Please note we were gifted this meal for the purpose of this review. All words and opinions are my own. Copyright of the images belongs to Scandimummy.com.