This week has been hectic. It has been exciting and exhausting all at the same time. So today I decided to make a cake. I love cooking in general and creating sweet treats in particular. This delicious summer fruit drizzle cake is as easy to make as it is tasty. Plus you can add almost any kind of fruit from apricots to redcurrants.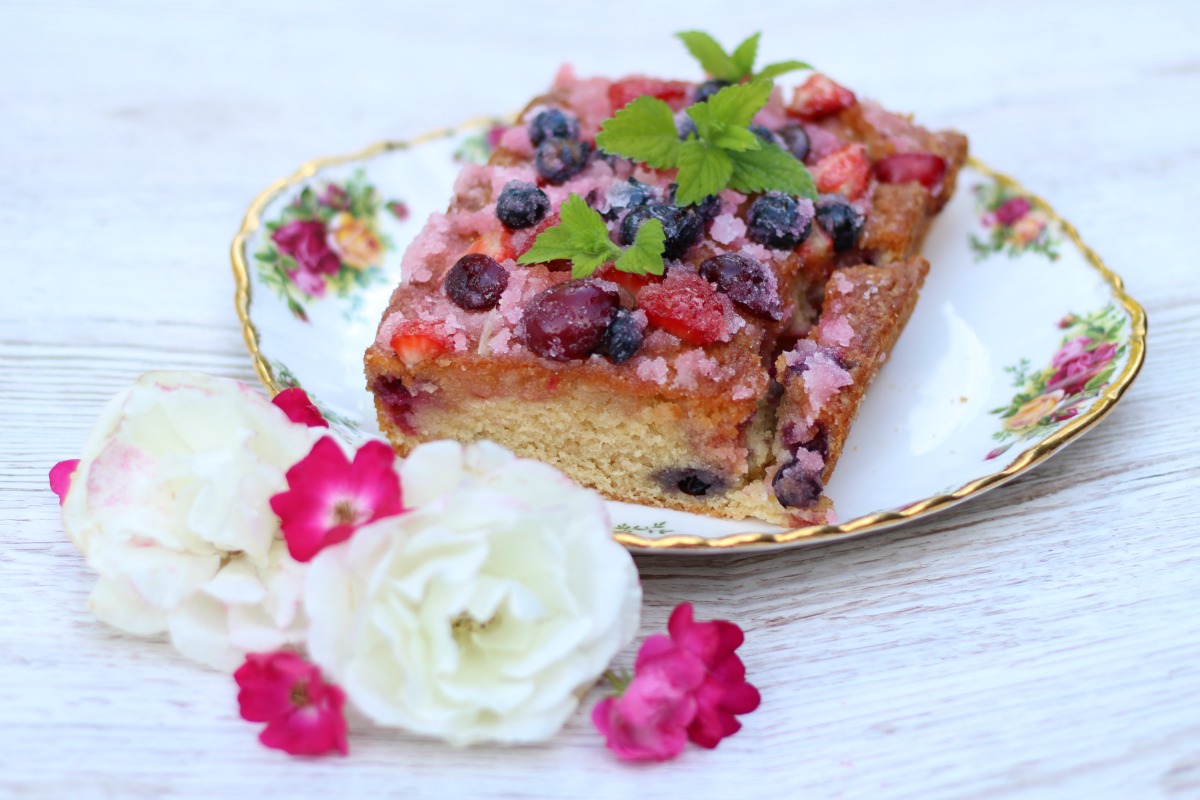 We had a mixture of summer berries in the fridge so I chose to use a variation of summer fruit like cherries, strawberries, raspberries and blueberries. It's a very moist and sweet cake with a tangy twist from the drizzle. Perfect with a cup of tea in the afternoon. If you can enjoy it outside in the sunshine it tastes even better!
How was your week? Do you enjoy baking? Would you try this summer fruit drizzle cake?
WHAT YOU'LL NEED TO MAKE THE SUMMER FRUIT DRIZZLE CAKE
2 large eggs
2 tsp vanilla extract
175 g fruit
250 g self-raising flour
175 g golden caster sugar
175 g soft butter
140 granulated sugar
1-2 tbsp citrus juice – lemon, lime or orange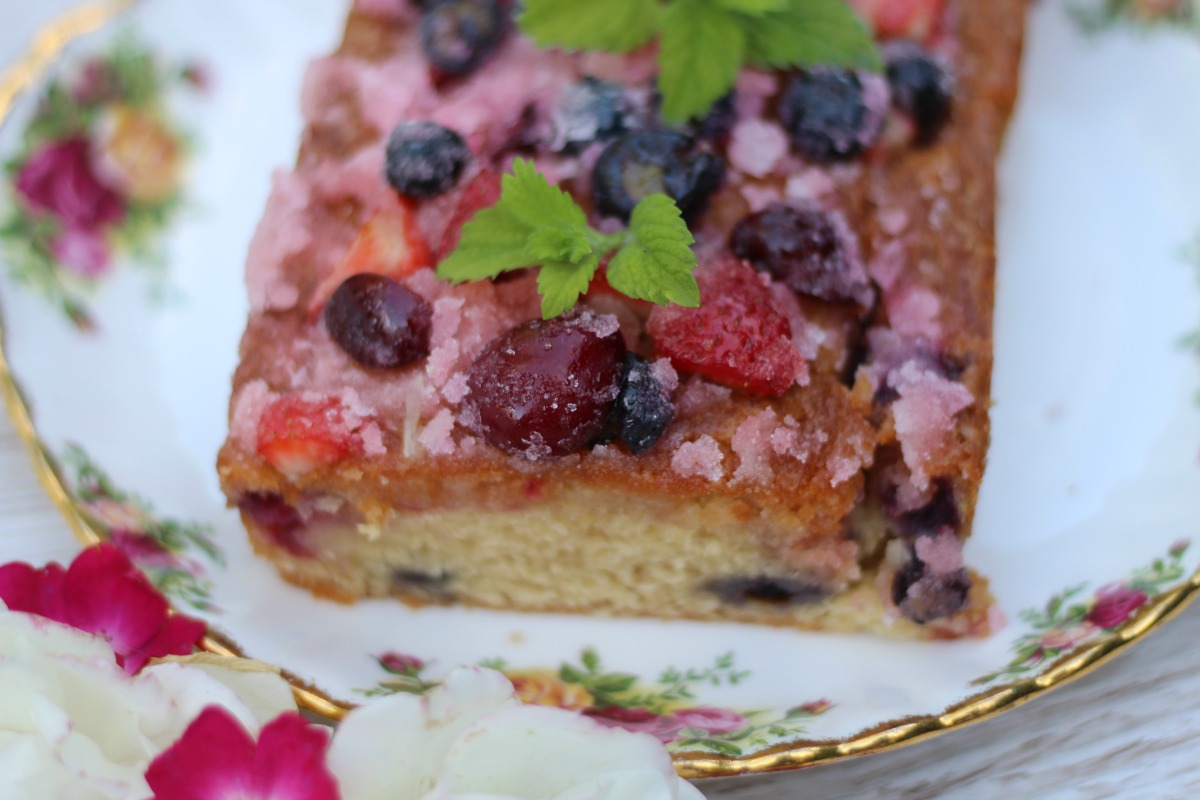 3 EASY STEPS TO SUCCESS
Preheat the oven to 180C/gas mark 4. Mix the eggs, vanilla extract, flour, golden caster sugar with the butter using an electric hand whisk or table food mixer.
Pour one-third of the thick creamy mix into a greased loaf tin. Sprinkle 50 g of fruit and cover with another layer of batter. Sprinkle another 50 g of fruit and cover with the last third of the mixture.
Bake for 1 hour. In the meantime mix the remaining 75 g of fruit with the 140 g granulated sugar and the citrus juice. Poke the cake all over and drizzle with the fruity sugar mix. Allow it to cool and for the drizzle to go crispy.
If you want to indulge a little more you can serve the cake with custard, ice cream or creme fraiche! Bon appetit!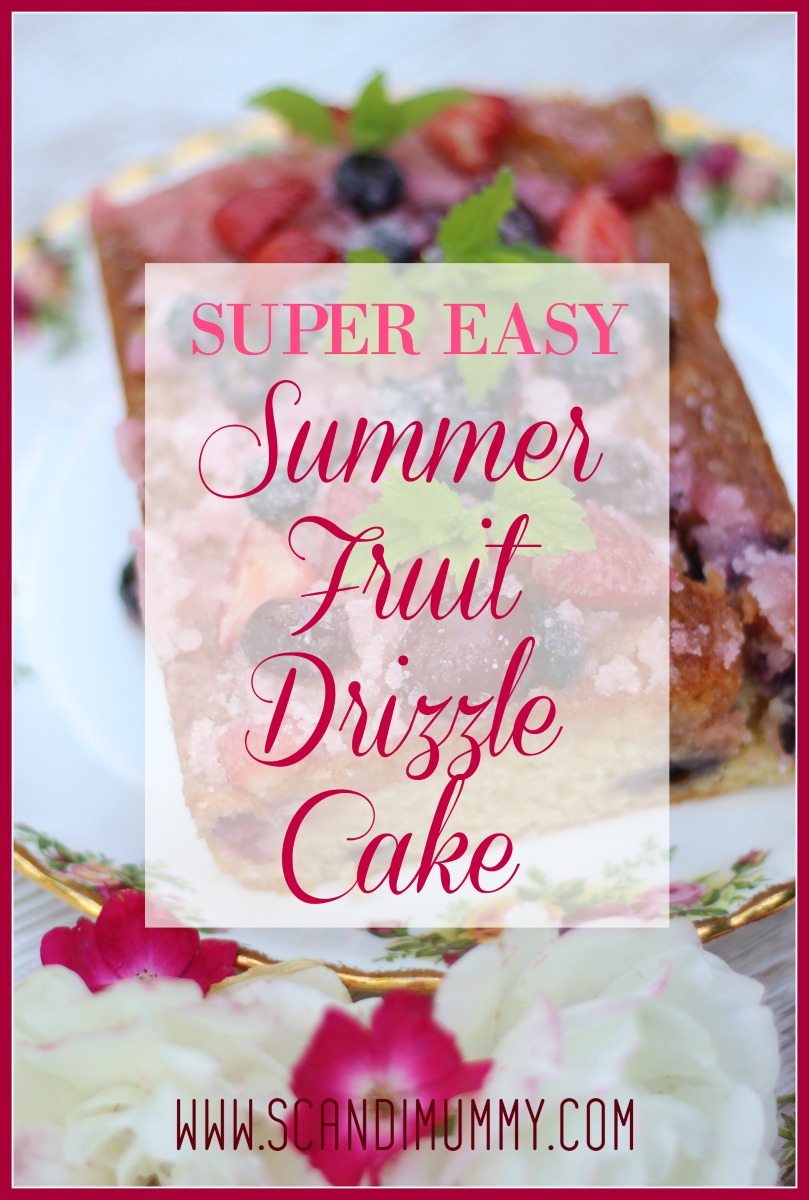 If baking is not your thing and you prefer having others cook for you then why not check out my recent review of Jackson + Rye?