This is a collaborative post with Hobbycraft
Yesterday morning Daddy Long Legs played me Neil Diamond's September Morn. He'd looked out onto the garden which inspired the song choice. Autumn is here and I don't mind that summer is over. In fact, I love this season with its beautiful colours, it's gorgeous sunshine (even the rainy days don't bother me) not to mention the delicious fruit growing in our garden. I also adore getting creative at this time of year, with and without Caspian's help.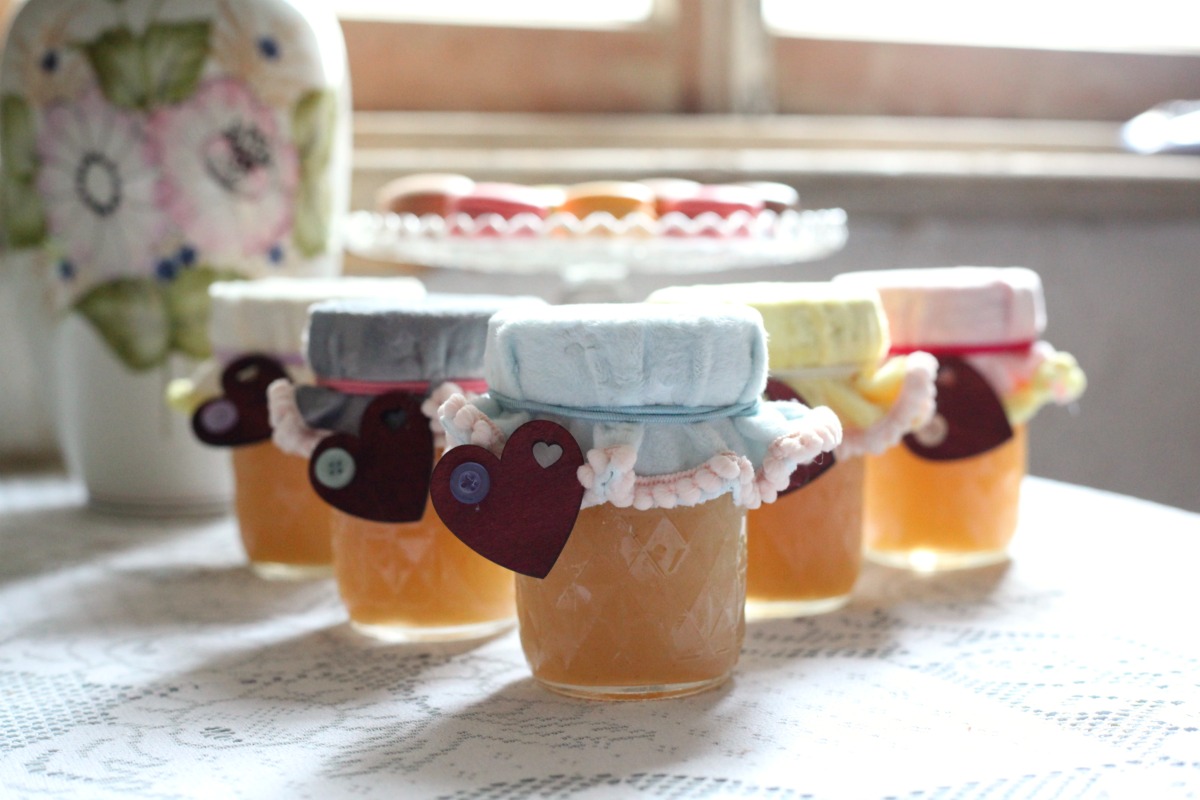 Taking inspiration from these pretty pastel coloured macaroons we picked up at Iceland the other week I decided to create some cute jam jar toppers. Even as a teenager I loved nothing more than browsing our local hobby craft shop picking up paint, glitter, and adorable fabrics. Since moving to the UK I have visited the Hobbycraft website quite a few times, yet I'm still to physically enter one of their stores. Their newest has just opened at Epping Forest Shopping Park, which I hope to stop by soon.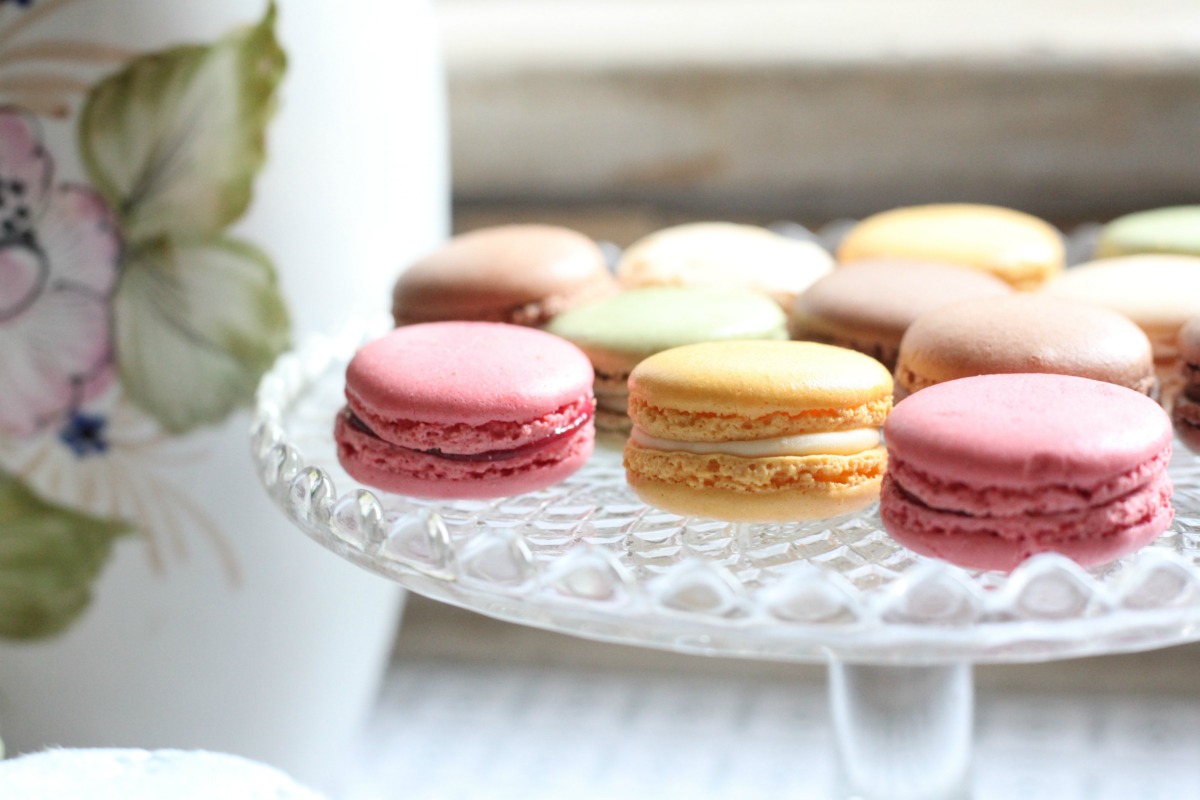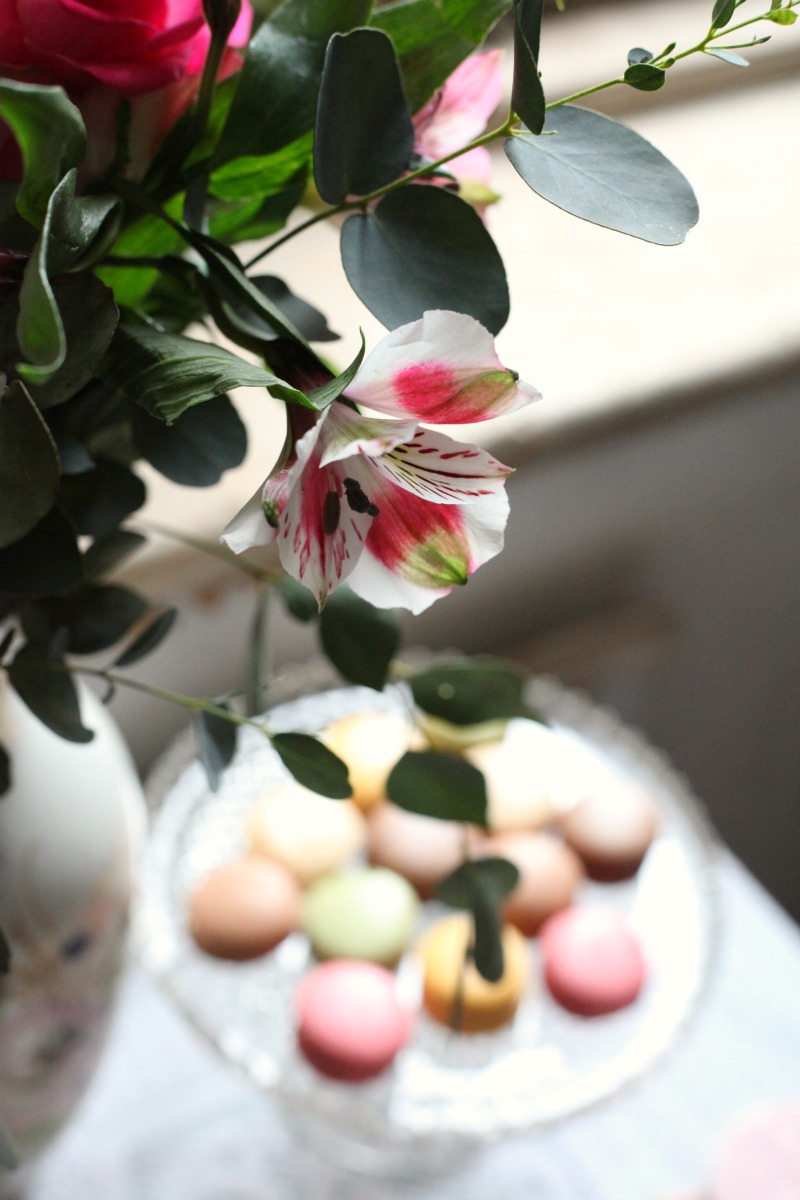 Both the jam jar toppers and the applesauce are fun projects to do this autumn, especially with older children. The end result will make lovely Christmas presents for friends and family. You can buy all the items needed online or at your local Hobbycraft. The only thing you will have to pick up from elsewhere are the elasticated hair bands. I found these sweet pastel coloured ones in Lidl.
WHAT YOU NEED TO MAKE JAM JAR TOPPERS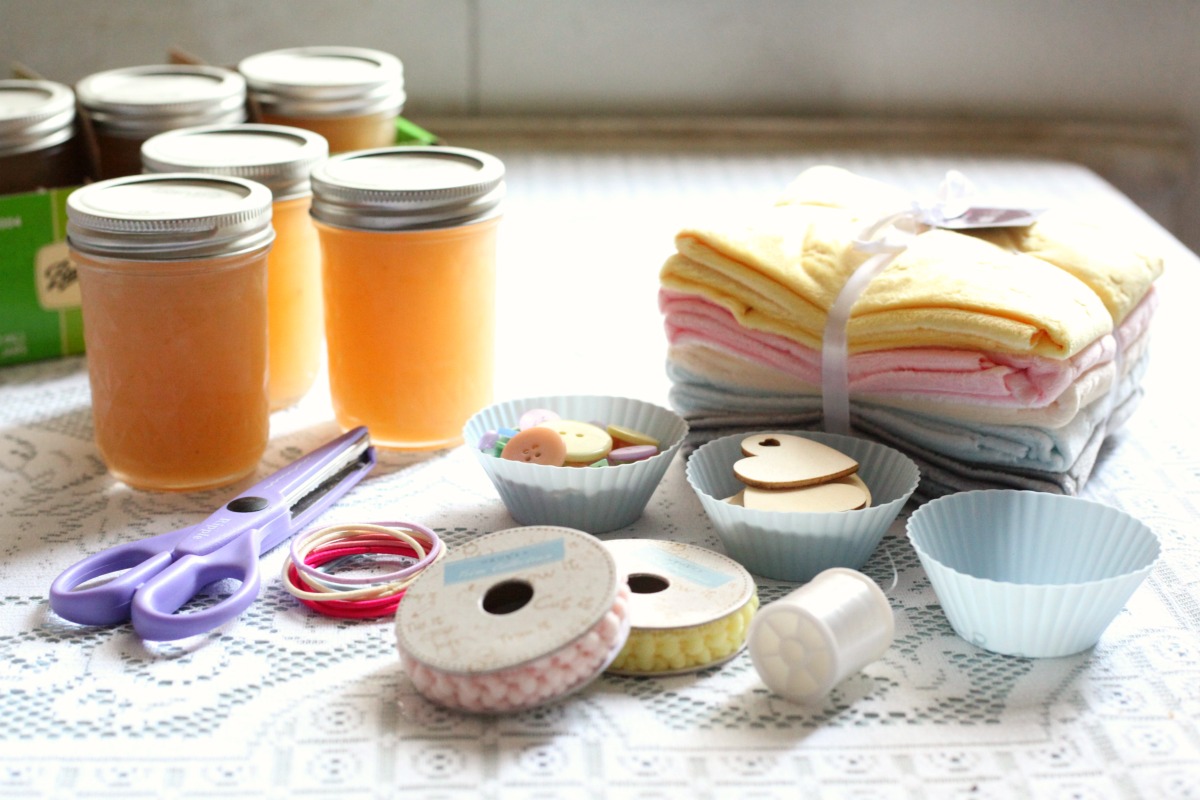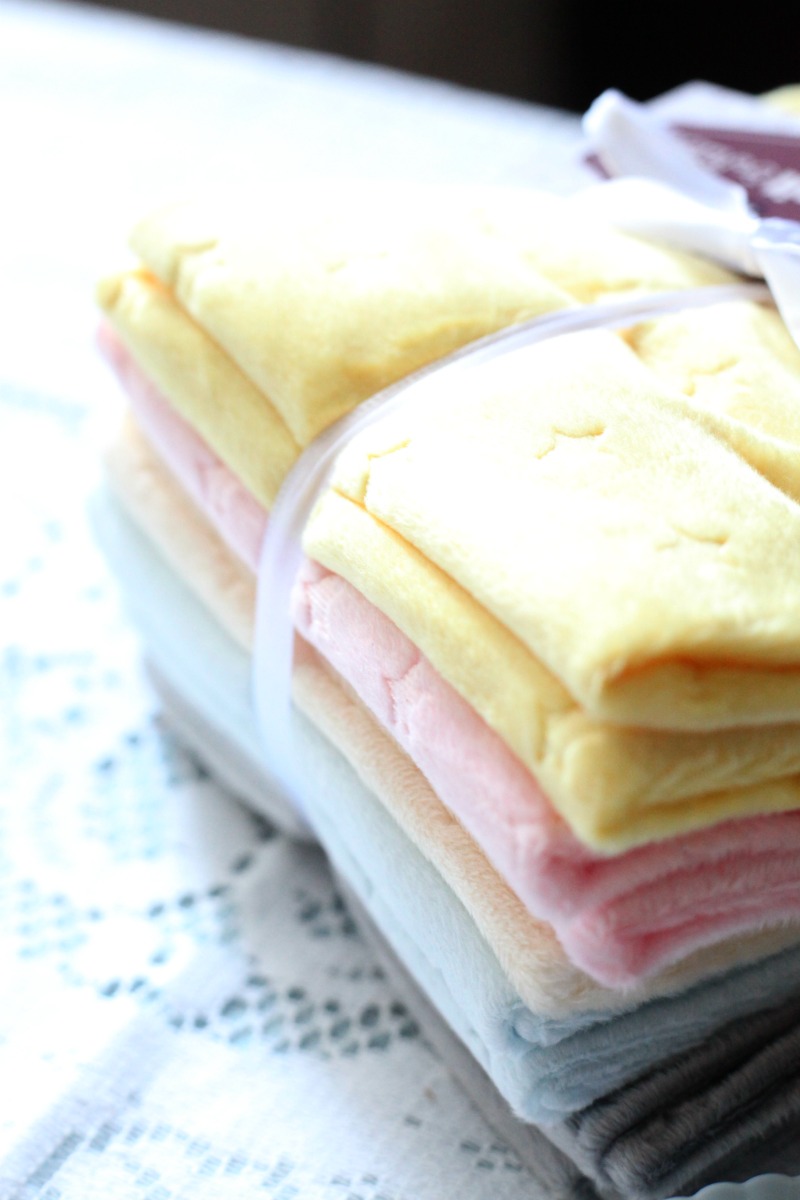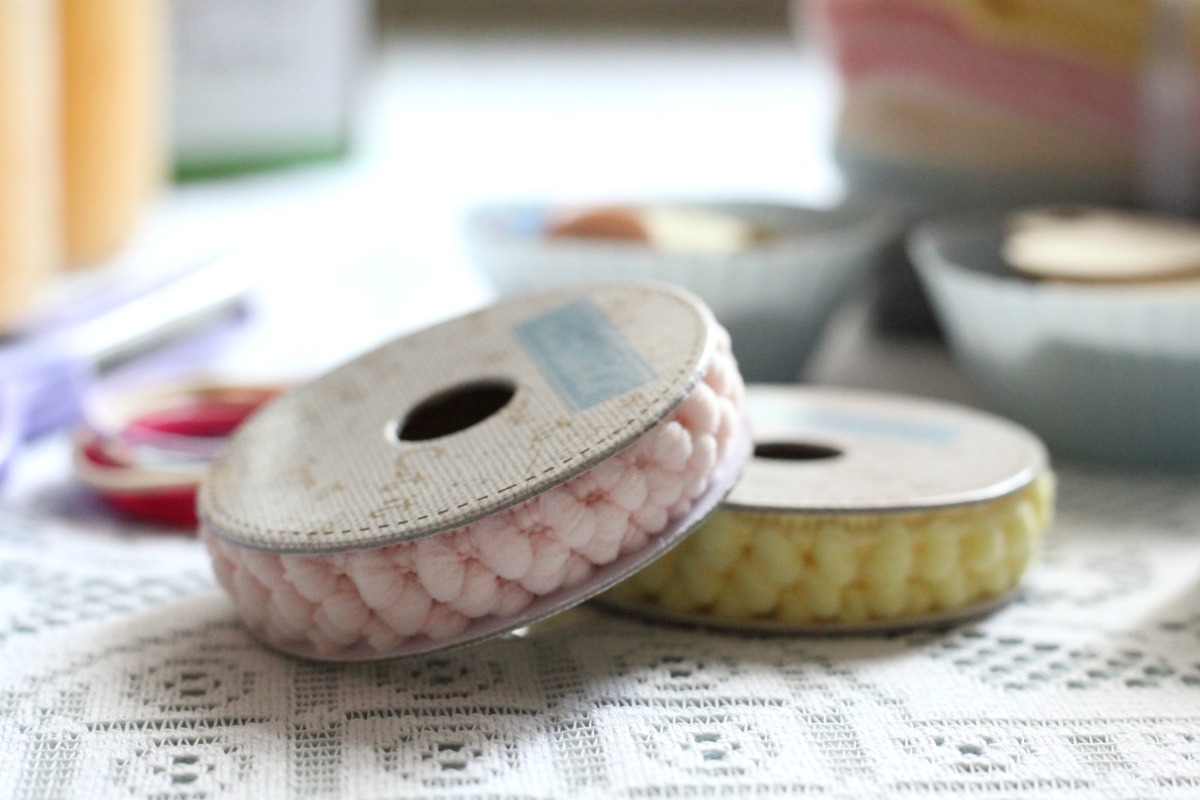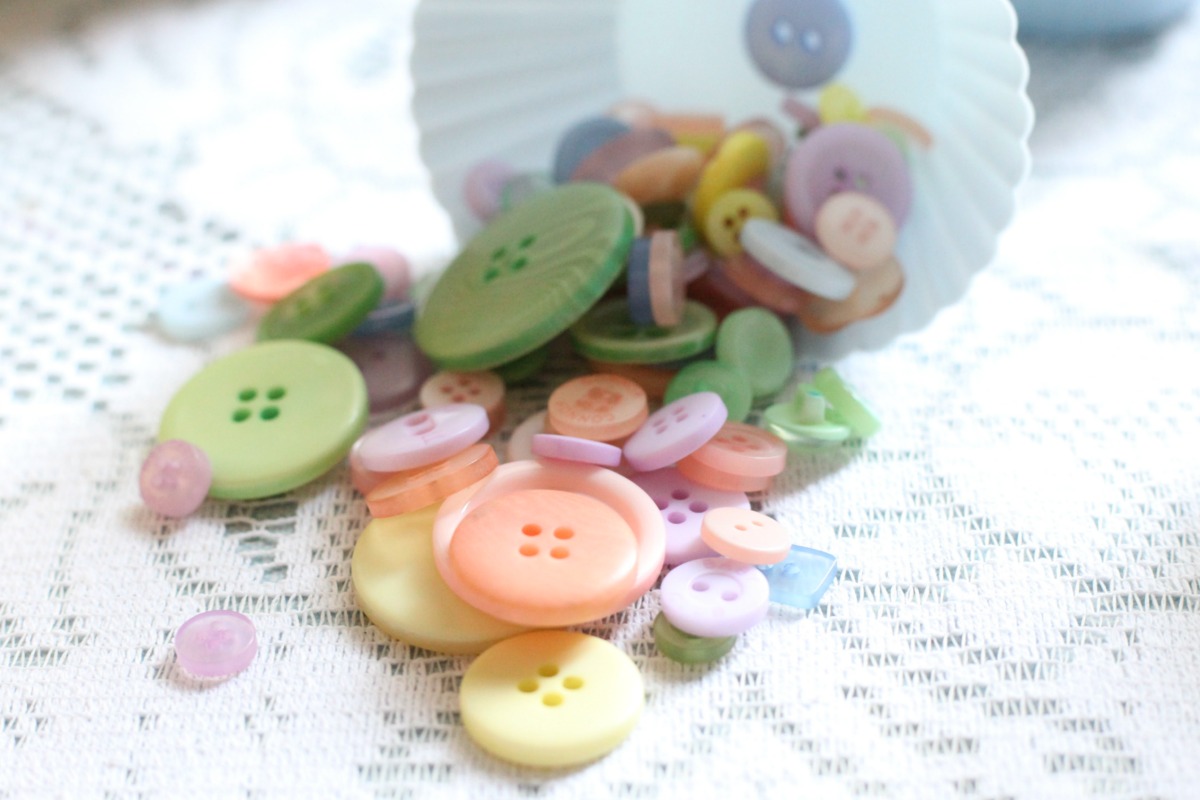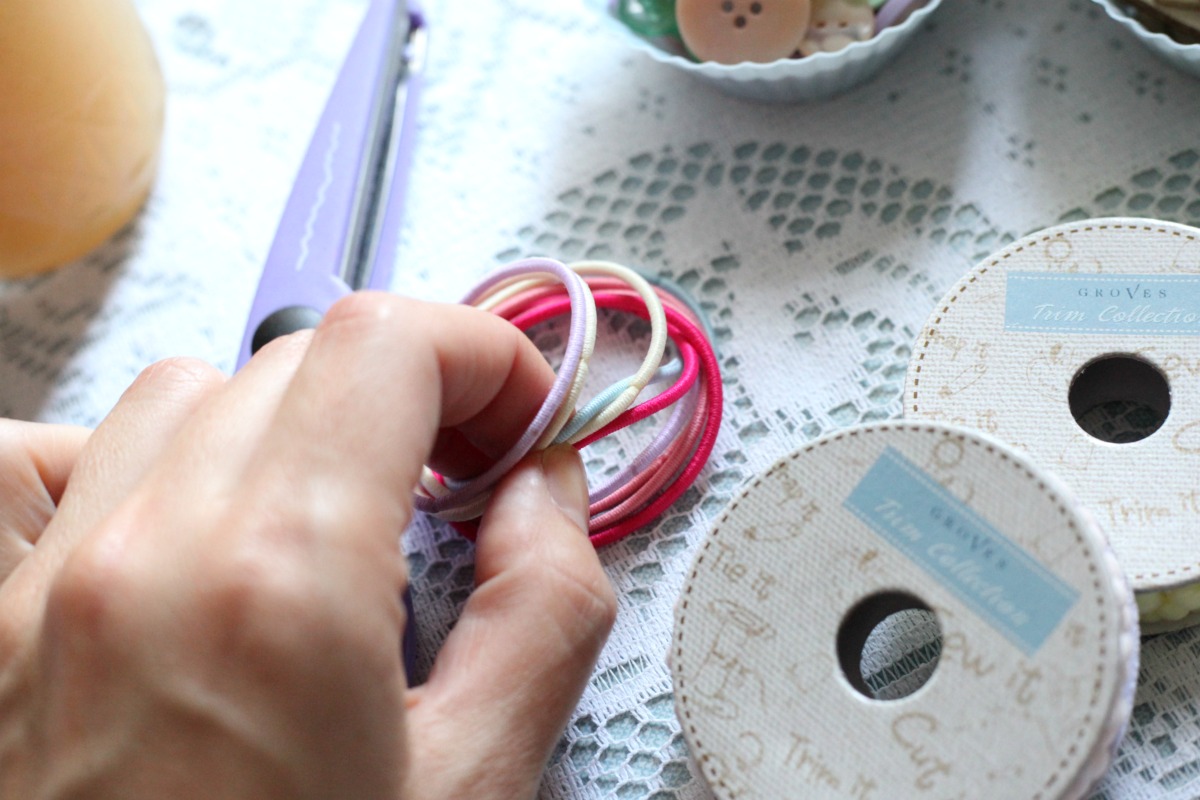 I love the colours of the  Soft and Comfy Fat Quarters 5 Pack although it is not the easiest fabric to work with due to the thickness. I also quite fancy the Grey and Rose Gold Metallic Christmas Fat Quarters 5 Pack as well as the Kraft Nordic Trend Christmas Fat Quarters 5 Pack and suspect these might be better to use for this specific project as they are made from thinner, printed cotton.
HOW TO CREATE THE JAM JAR TOPPERS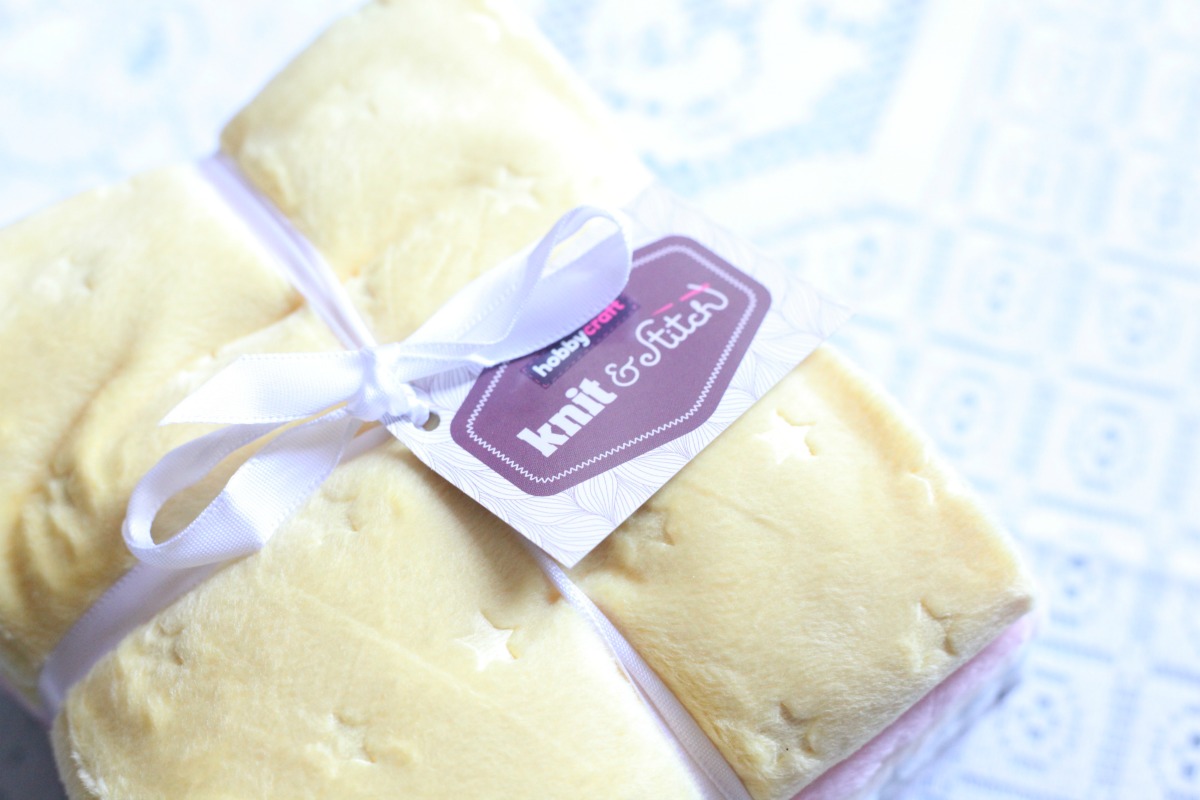 1. Cut a circle 6 inches (15 cm) in diameter from your chosen fabric. Use a plate or bowl of this diameter to draw and cut precise circles.
2. Pin the trim to the edge of the fabric circle and sew it in place using a running stitch. Alternatively use a glue gun to attach the pom pom or lace trim.
3. Make jar jewellery out of hair elastics, a jump ring, and a wooden tag. You can coordinate the colours of the jar jewellery with the fabric and the jam you plan to store or make them stand out by doing the tags in contrasting colours. Embellish as desired. A fun creative task for the kids to do while you deal with the fabric and trim.
4. Center the fabric on top of the jar with the lid screwed on, and then stretch the hair elastics of the jar jewellery around the jar rim, securing the fabric in place. With thicker fabrics like here, you might need to secure the topper around the full lid.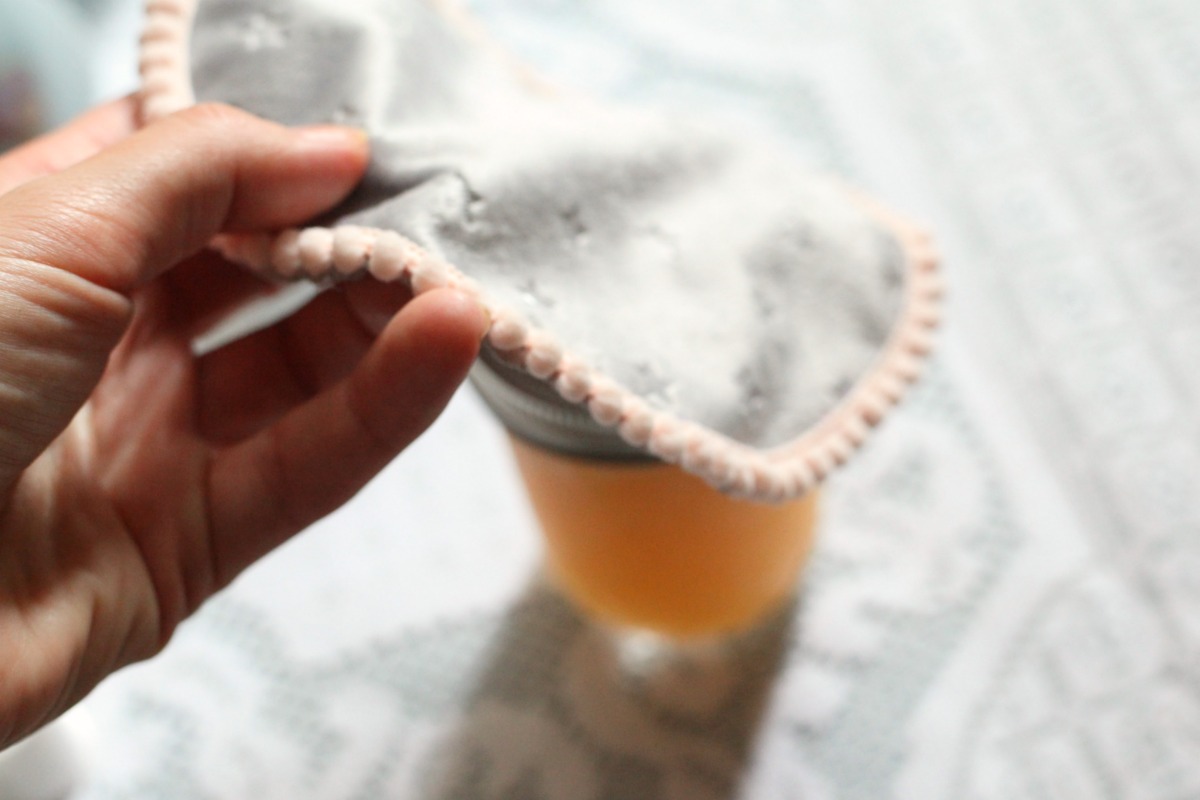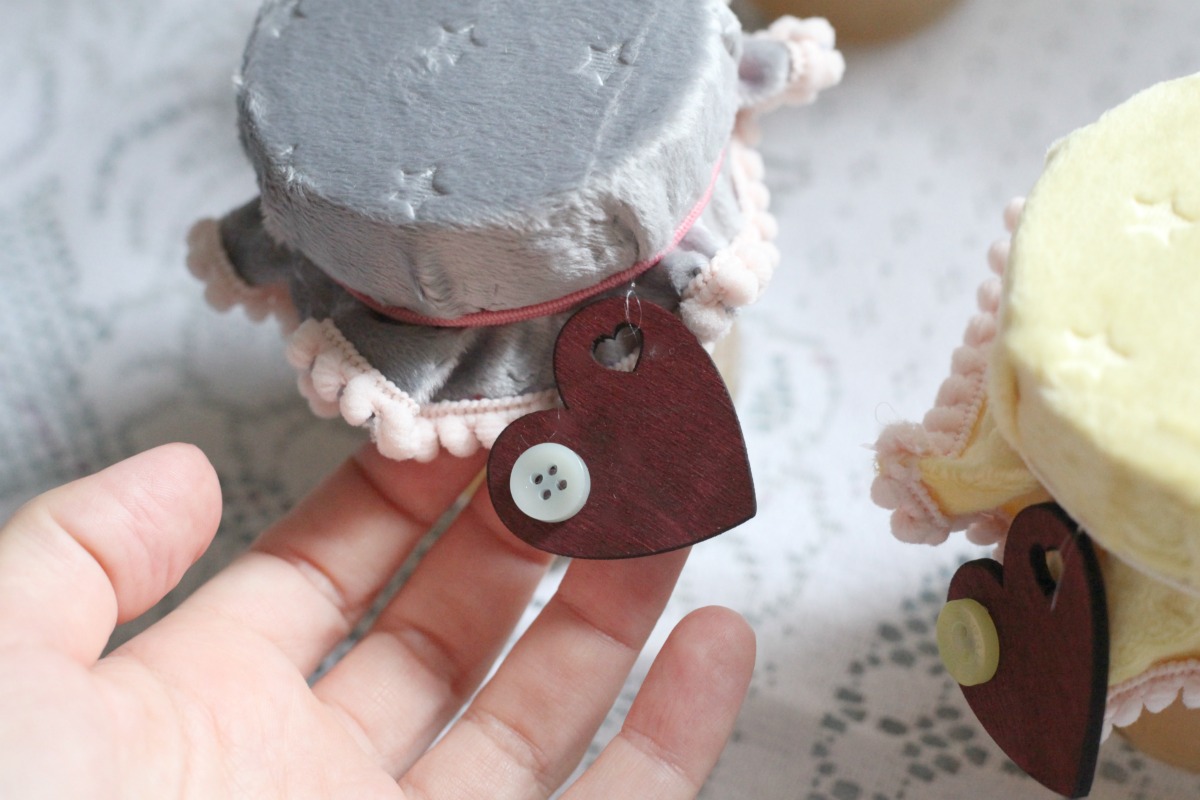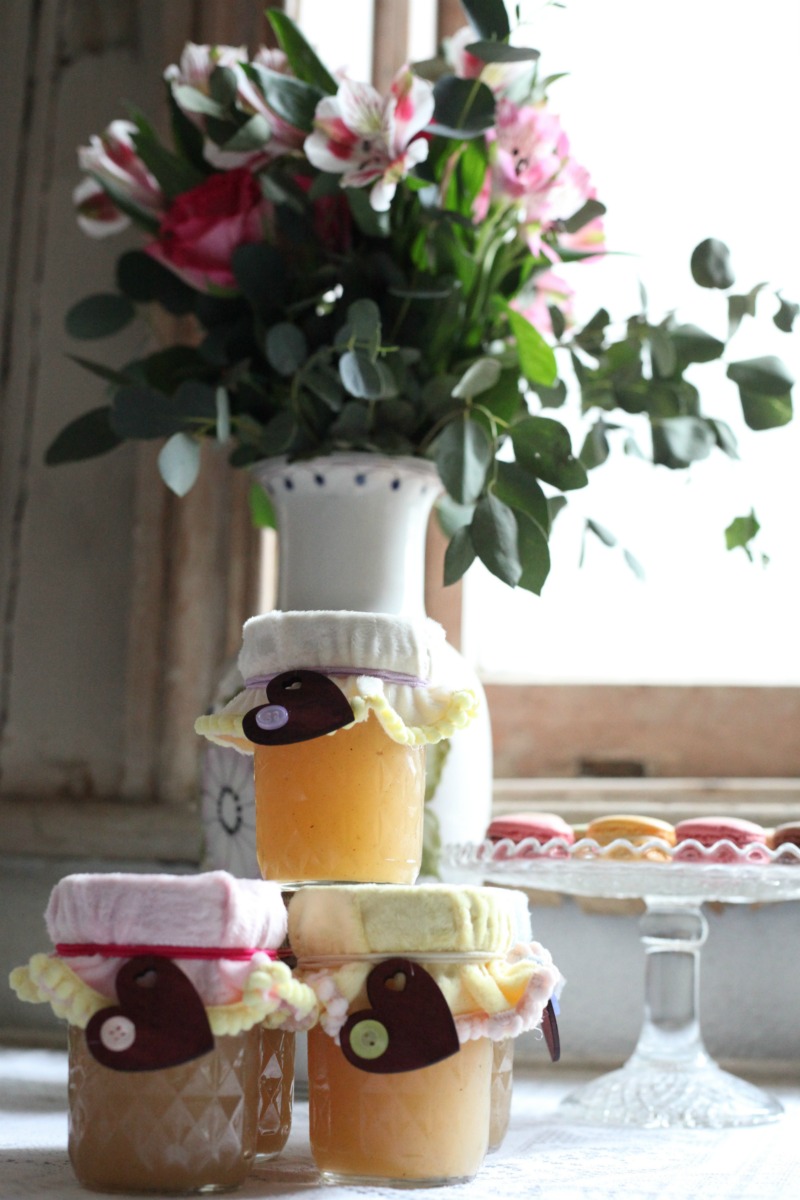 AUTUMNAL APPLESAUCE RECIPE
If jam and sauce making is not your thing then don't forget to enter our current giveaway to win a gift box of delicious plum conserves and a cookbook from Bonne Maman. I wanted to make plum jam this year but with everything that happened this summer, I didn't get around to it before the plums in the garden were gone.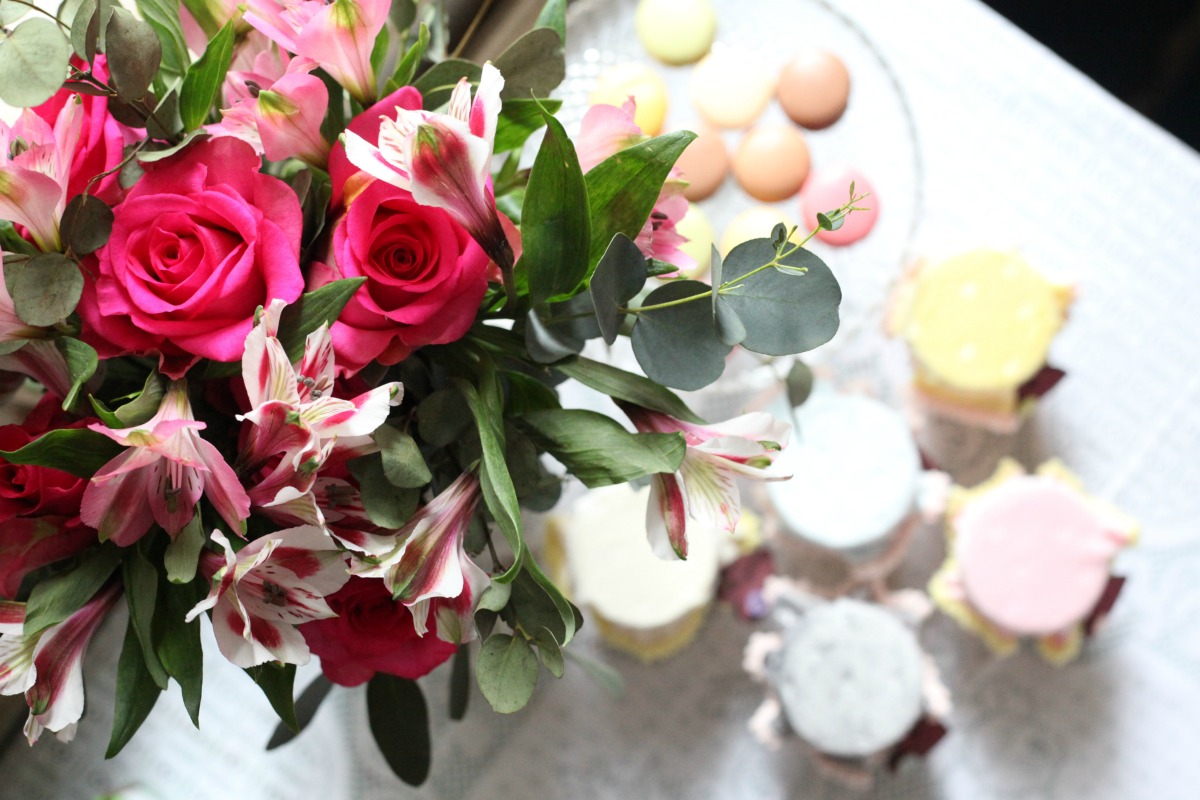 I, therefore, decided to try my hand at sauce making using the huge apple crop we've had this year to cook up a batch of applesauce. Perfect for the pork dishes I'm planning on serving up this autumn and winter.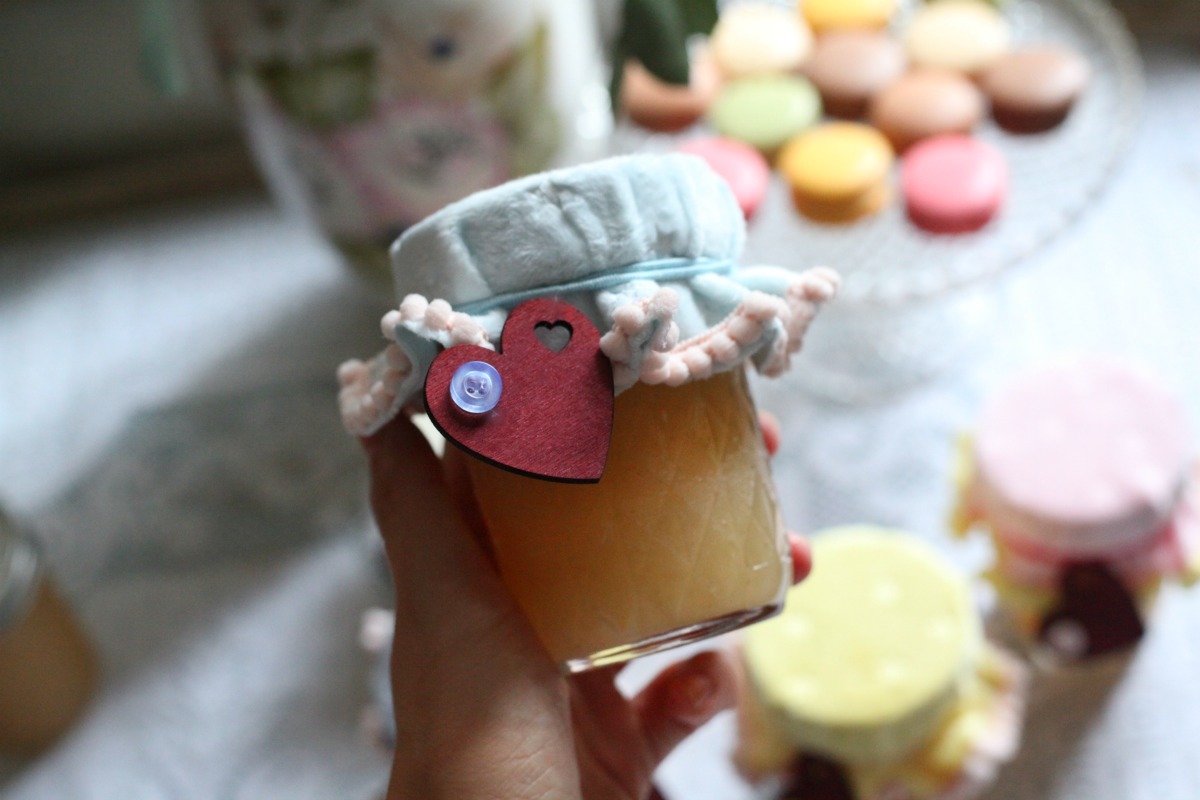 INGREDIENTS
1.35kg cooking apples – peeled, cored and sliced

600ml water

3 large lemons, zested and juiced

A pinch of ground nutmeg

1 teaspoon ground cinnamon

1 teaspoon Vanilla extract

6 whole cloves

700 g granulated sugar
METHOD
Prep:
20

min  ›  Cook:

1

hr 20min  ›  Extra time:

8

hr setting  ›  Ready in:

9

hr 

50

min 
In a large preserving pan over a medium heat, combine the apples, water, lemon juice, zest and spices. Cook and stir for 60 minutes until the apples have reduced and are soft and mushy.
Remove the whole cloves. Add the sugar.
Gently boil the sauce until the setting point is reached.
Transfer the sauce into sterilised jam jars and cover immediately. Leave undisturbed overnight in a cool place before serving.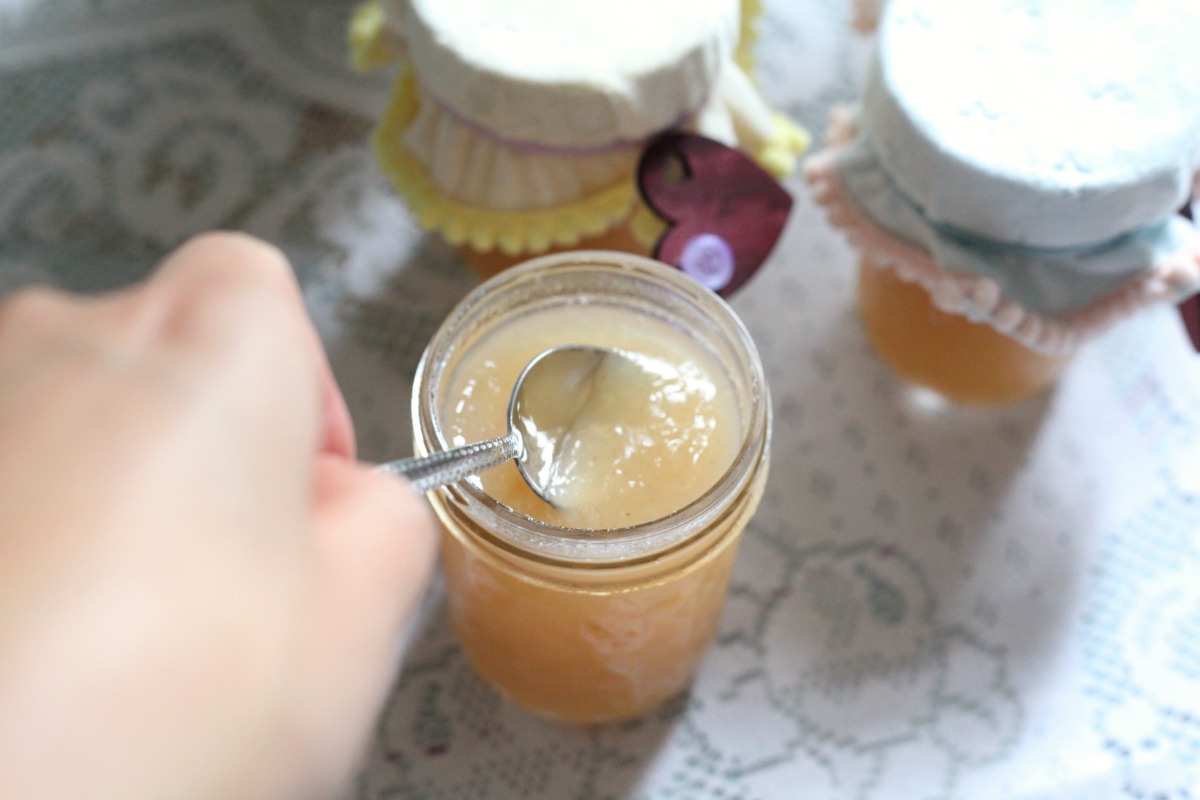 What do you think? Would you try your hand at one or both of these project this autumn?