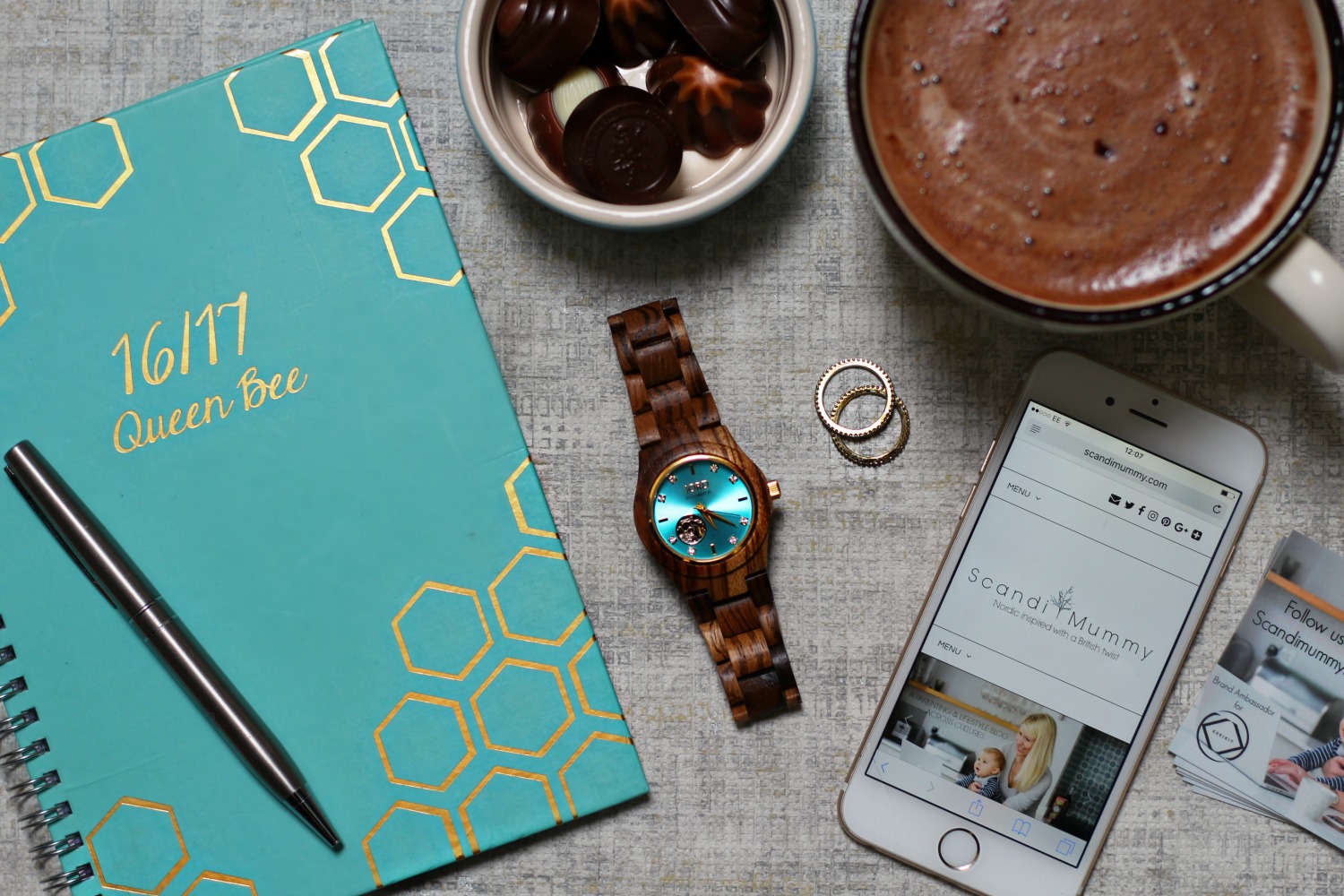 To anyone juggling family and work, time becomes an important factor. For working parents there's always this element of guilt, but I believe you can strike a good balance. It comes down to being organised, something I'm still working on, but it definitely helps to be able to keep an eye on the time. If you can so in style, even better!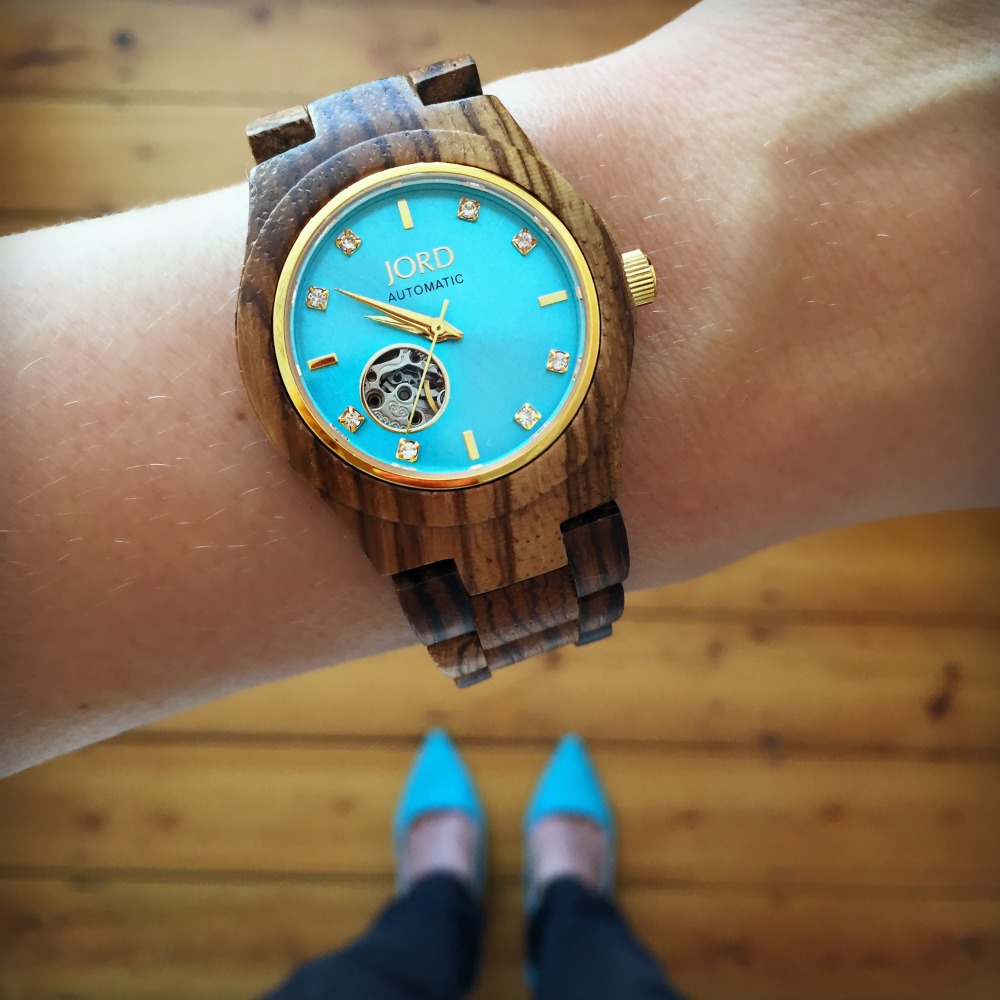 I was therefore thrilled when american brand JORD got in touch recently. I've been following their fashionable Instagram account for some time, so being able to try out one of their wonderful and stylish wooden watches was a dream come true. I chose the beautiful turquoise and zebra wood edition from the CORA collection. It retails at $275 (approx. £220).
This particular women watch holds everything I love. It's classic yet edgy at the same time. It's unique yet subtle enough to compliment most outfits in my wardrobe and works well for both relaxed day time and more dressed up evenings. This model in zebra wood also comes with a gorgeous coral dice.
It's automatic and runs on movement, meaning I never have to worry about having the battery changed. It's also surprisingly light and the wood is incredibly comfortable against my skin. I love the subtle bling of the diamante and view of the mechanisms inside.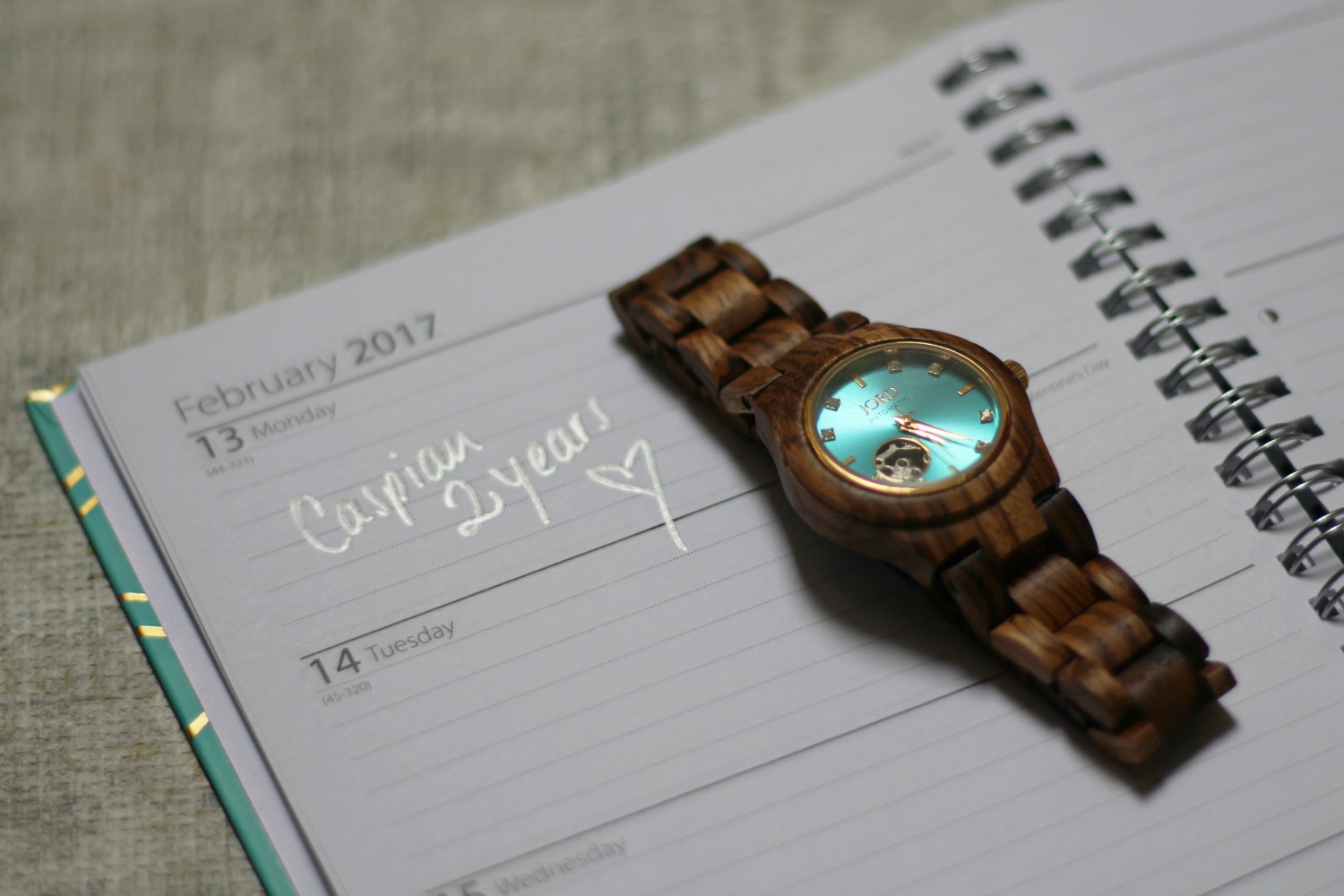 When having a child you realise how quickly time passes, so you learn how important it is to embrace every moment. I can't believe we're in October already and that Caspian will be two in a few month's time. We definitely have a lot of fun together whatever the season, and I'm excited to introduce him to all of life's treats.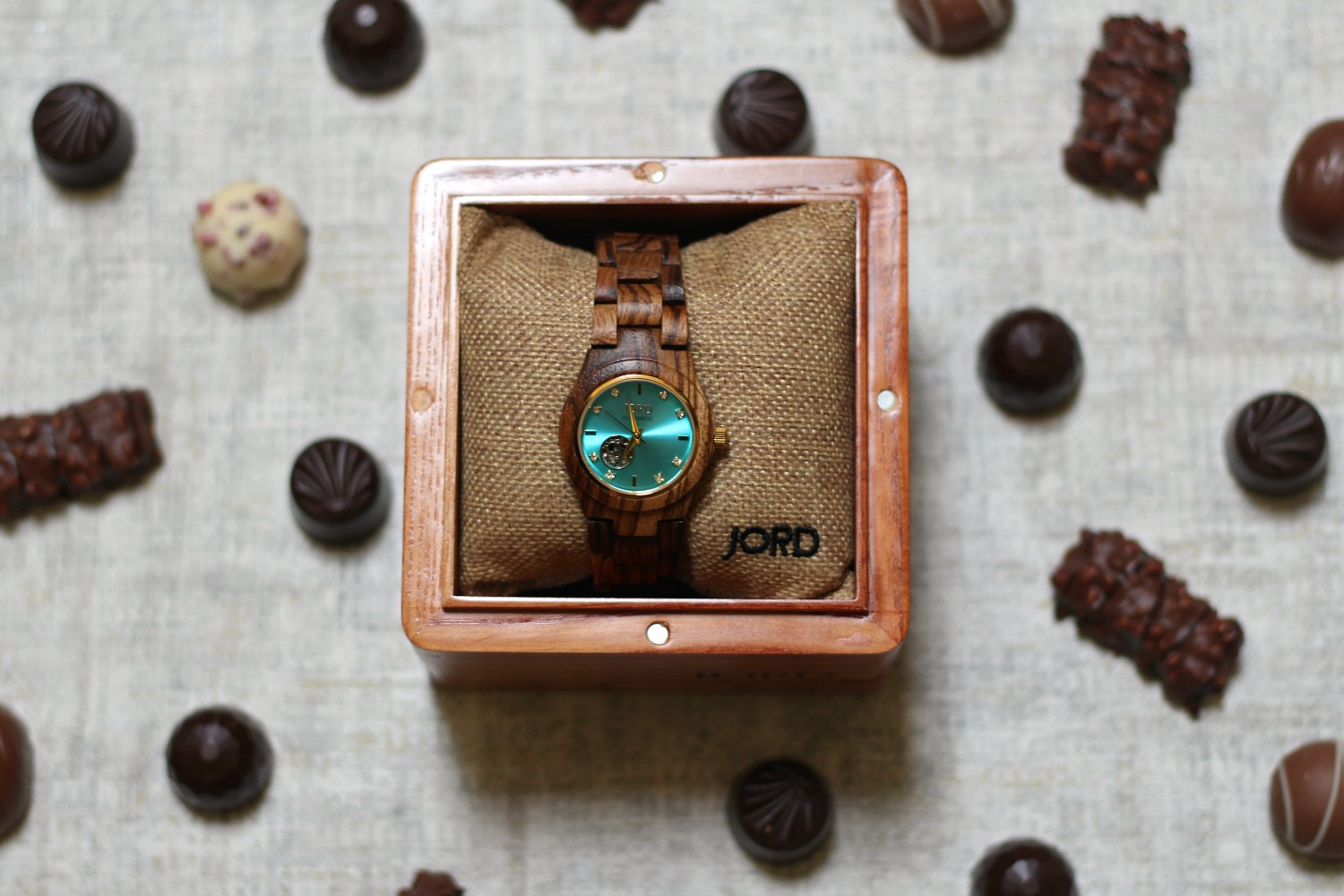 "Life is like a piece of chocolate, you never know what you're gonna get"
– Forest Gump
Well, with JORD watches you know exactly what you are going to get. An affordable high-end luxury product which will wow the receiver. These designer clockworks make for the perfect gift, whether for Christmas, birthdays or to simply celebrate a milestone. And with so many gorgeous designs to choose from, there's something to suit everyone. If you want a closer look, check out the full range which includes some fantastic men's watches, too.
Also, you can enter this special giveaway to win a $75 voucher. It closes on the 13/11/2016. Plus anyone who enters gets $20 off their first order! Both types of vouchers will expire on the 28/02/2017.
Do note that you might incur a small custom's charge as the watches are shipped from the US. They arrive in a stunning wooden case, which, in my opinion, really adds to the luxury feel and makes them ideal as a gift for someone you love. If you know the wrist size of your receiver or you are buying for yourself, JORD can size your watch before shipping. Otherwise a local jeweler can help for a small fee.
What do you think? Have you heard of JORD wooden watches before?
NB! Please note this post is sponsored by JORD Wood Watches.