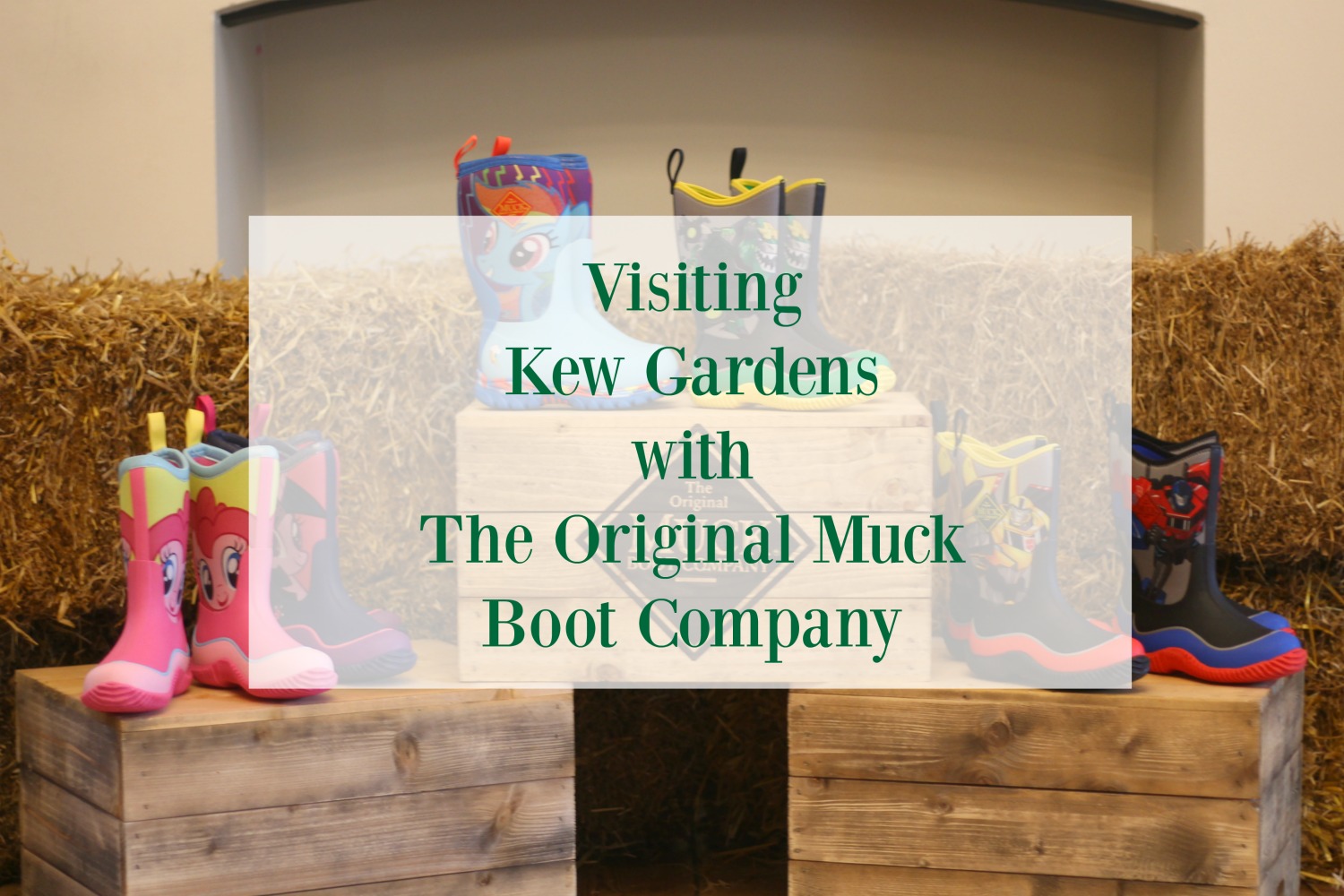 On Thursday morning we took a short taxi ride from our home to Kew Gardens. We had been invited by the lovely people at The Original Muck Boot Company to view their latest range of kids' wellies designed in collaboration with Hasbro. Muck Boots are known for their waterproofed boots of high quality, so are perfect for active children keen to explore the great outdoors.
After a delicious breakfast and lots of entertainment for the little ones from giant games of Chess and Connect Four to a children's entertainer performing magic tricks, we did just that. Headed outside to explore the beautiful grounds of Kew Gardens. If you want an interesting and refreshing day out away from busy London, this Royal garden is definitely worth a visit. Living close by we go several times a year and often bring overseas guests and visiting family members. We went for Mother's Day back in March.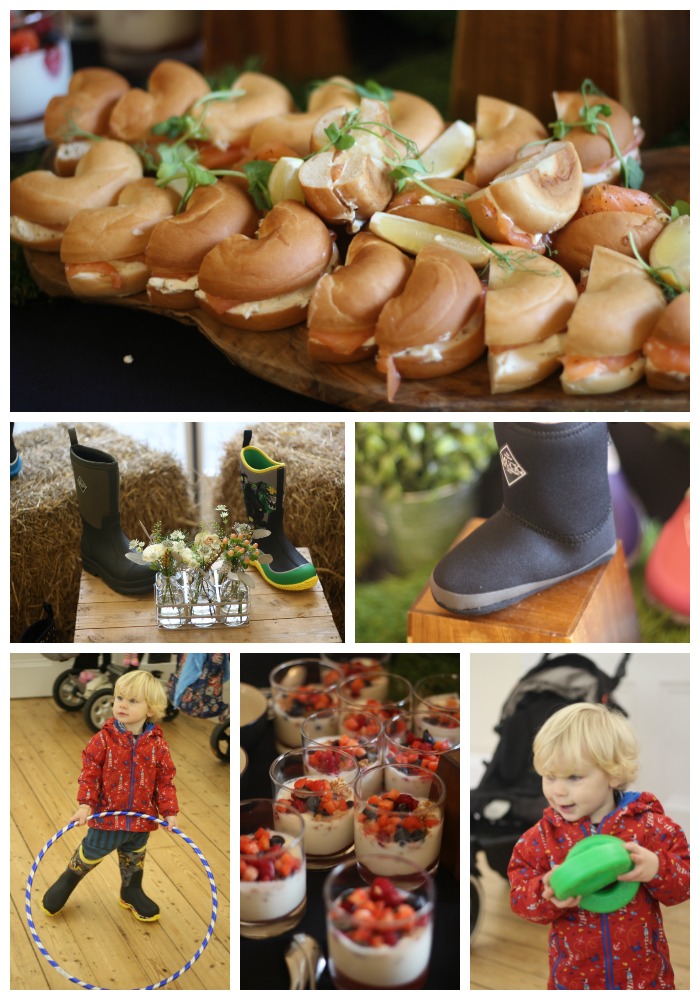 Caspian had an amazing time trying on every single pair of wellies on display whether they fit him or not. Pink, yellow, stripy and dotted along with the entire collection of the new Hasbro design with My Little Pony and Transformers were carefully put on and then put to the muddy test outside. You can view our adventures in this little film.
** We hope you liked it and would love your support by subscribing to our new channel. **
I adore the beautiful and creative display of flowers arranged in the Muck Boots. This would be such a great idea for a country style wedding as centre pieces and decorations. Plus I'm a little bit in love with the flower design of their new adult ranges. Definitely worth a browse if you are looking for some comfortable and trendy wellies for winter.
Have you tried The Original Muck Boots? And have you been to Kew Gardens?
NB! Please note we were given free entrace to Kew Gardens. All words and opinions are my own.