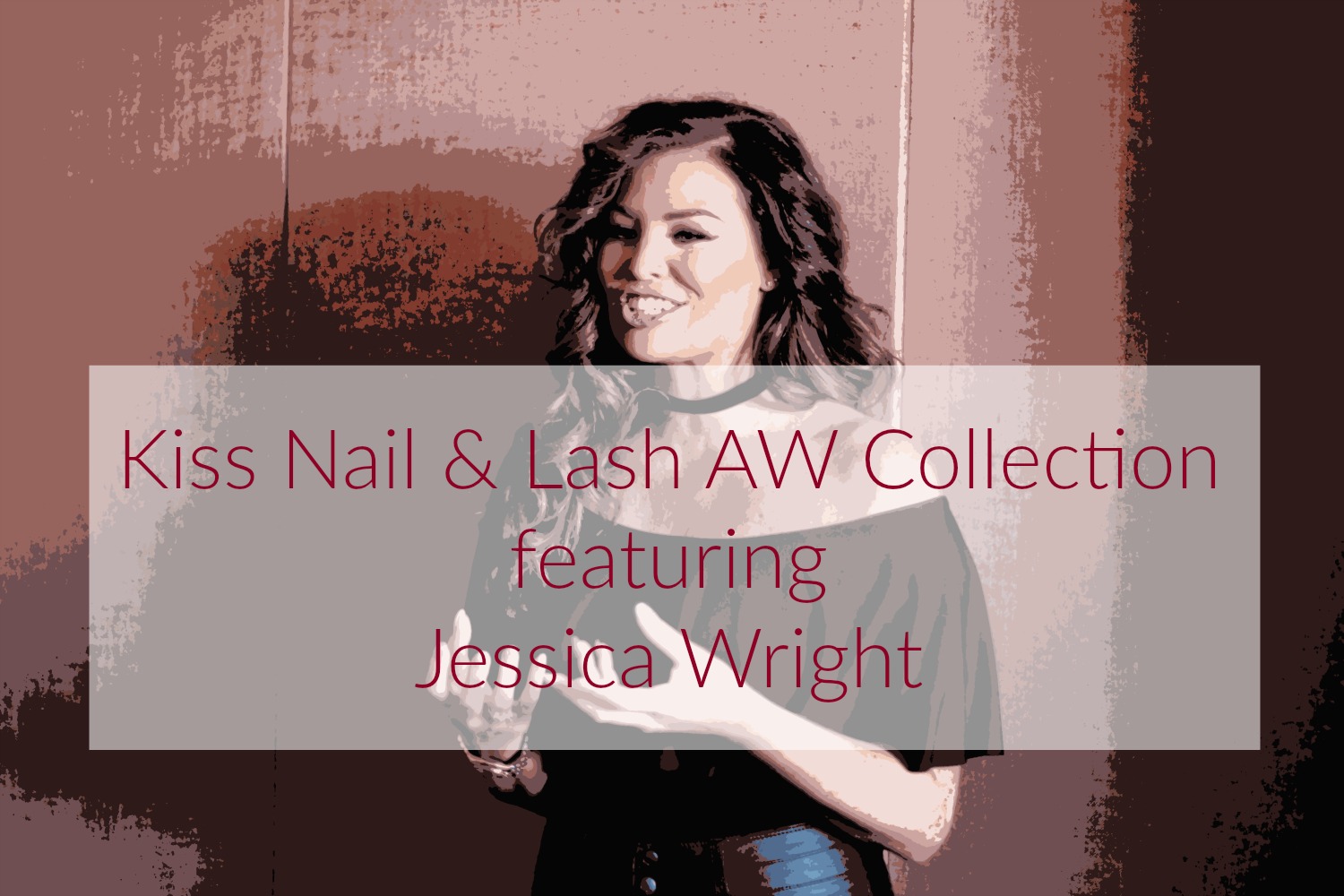 Yesterday evening we checked into the fashionable five-star Soho Hotel in London. Well, for a couple of hours at least. Being invited to the launch of the new AW collection from American makeup brand KISS we were also excited to meet their new UK ambassador, Jessica Wright of TOWIE fame.
I loved the beautiful flower decorations that greeted us as we entered the swanky boutique hotel. So many gorgeous details and definitely somewhere I'd love to visit again.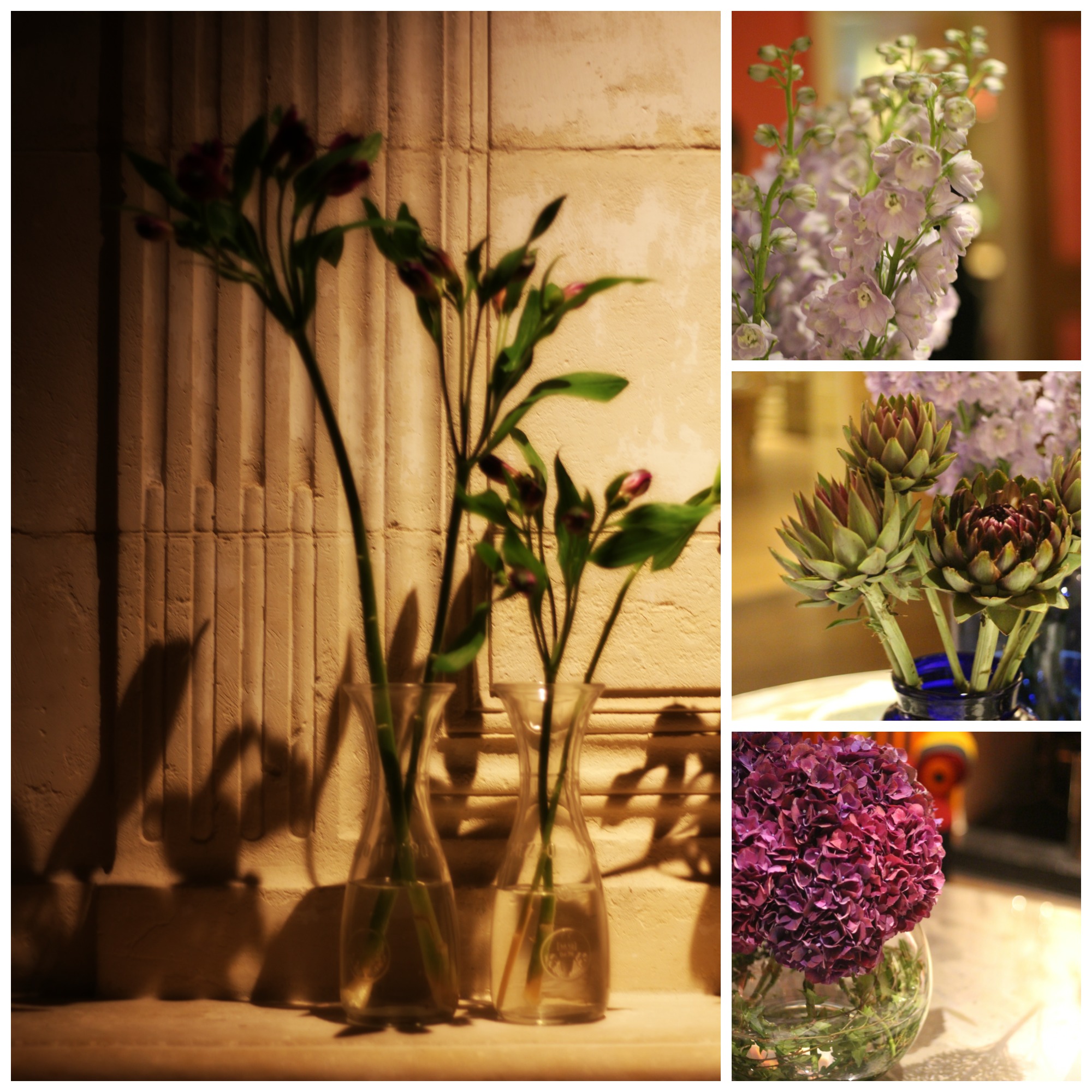 The launch was held at a private suite turned salon on the 5th floor. Here we had a chance to browse the new collection while nibbling delicious canapes and sipping sparkling wine. Make up artists were on hand to perform express manicures and apply fake lashes to the guests.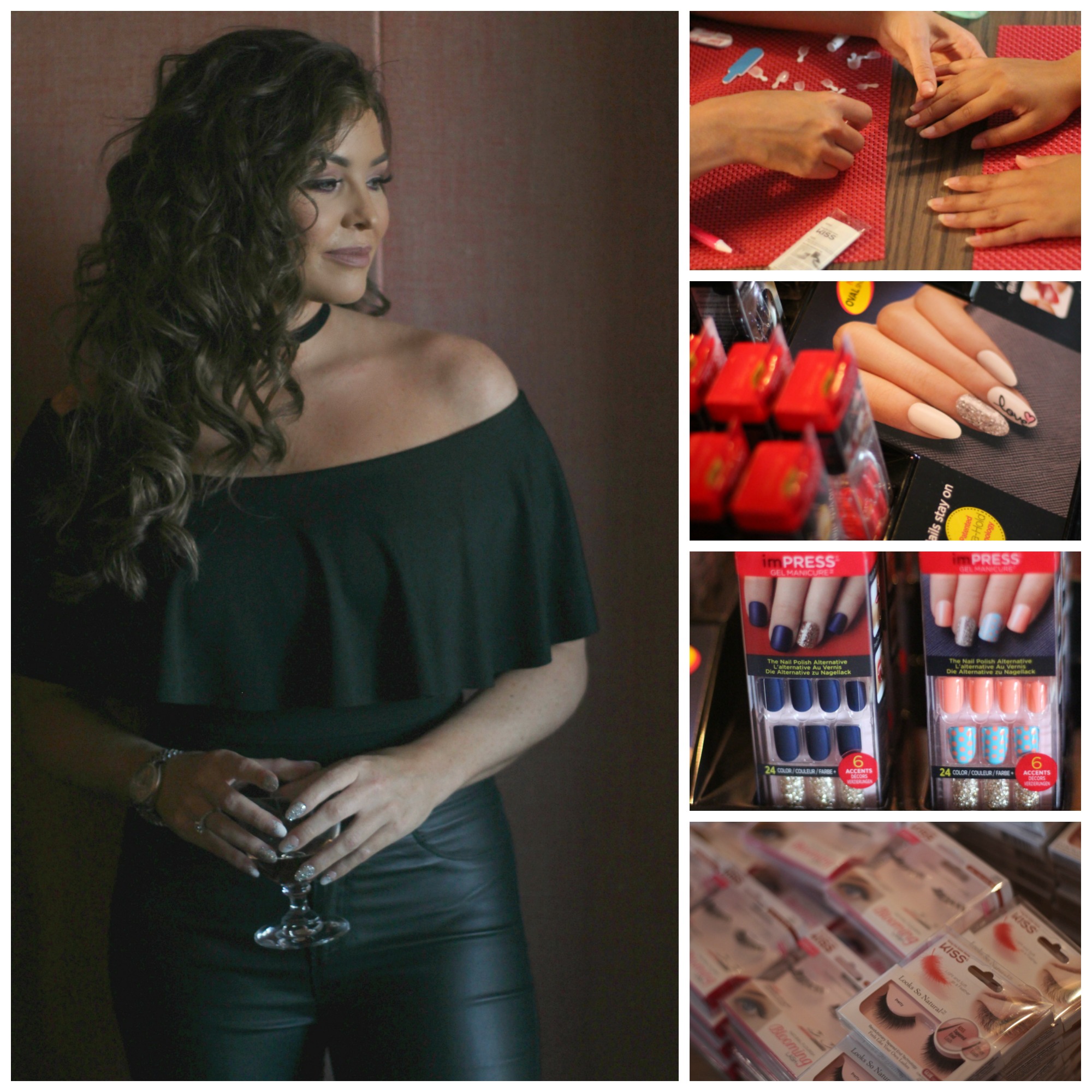 Jess looked fab in her gel fantasy nails and volume lashes!
Since becoming a mum I've tried to keep my beauty routine as natural as possible. Also, Daddy Long Legs isn't a big fan of too much and changing a nappy with long talons require some skill for sure. But I love beauty and make up and as an actress I've always found it fun to get dressed up, especially for a night out. It was also a perfect start to our girls night out as we were heading to the wonderful Prince Albert Pub in Battersea afterwards for dinner. You can read the review of this great gastro pub next week.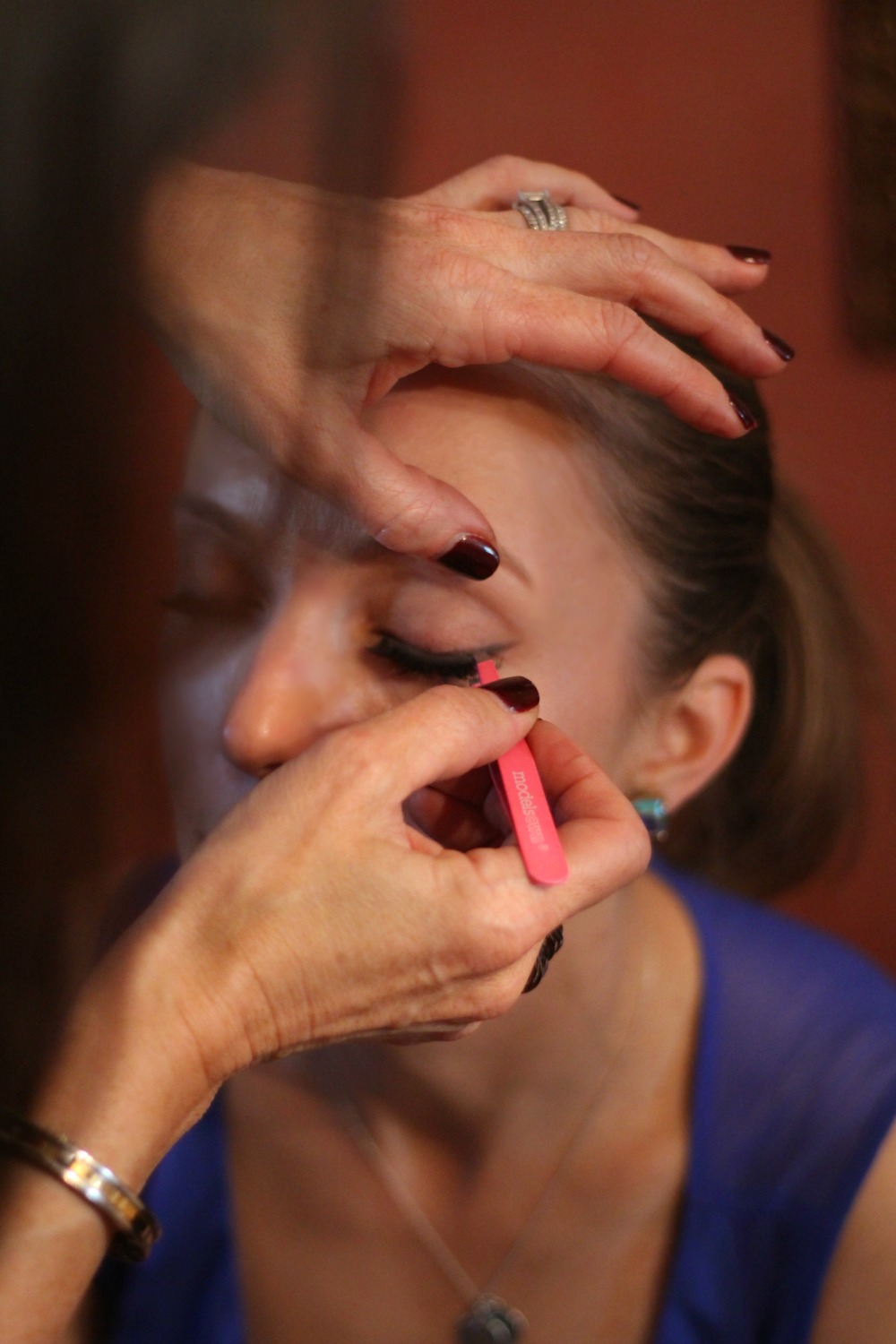 My gorgeous friend doesn't actually need lashes as her natural ones are amazing. But for the fun of it we both tried them.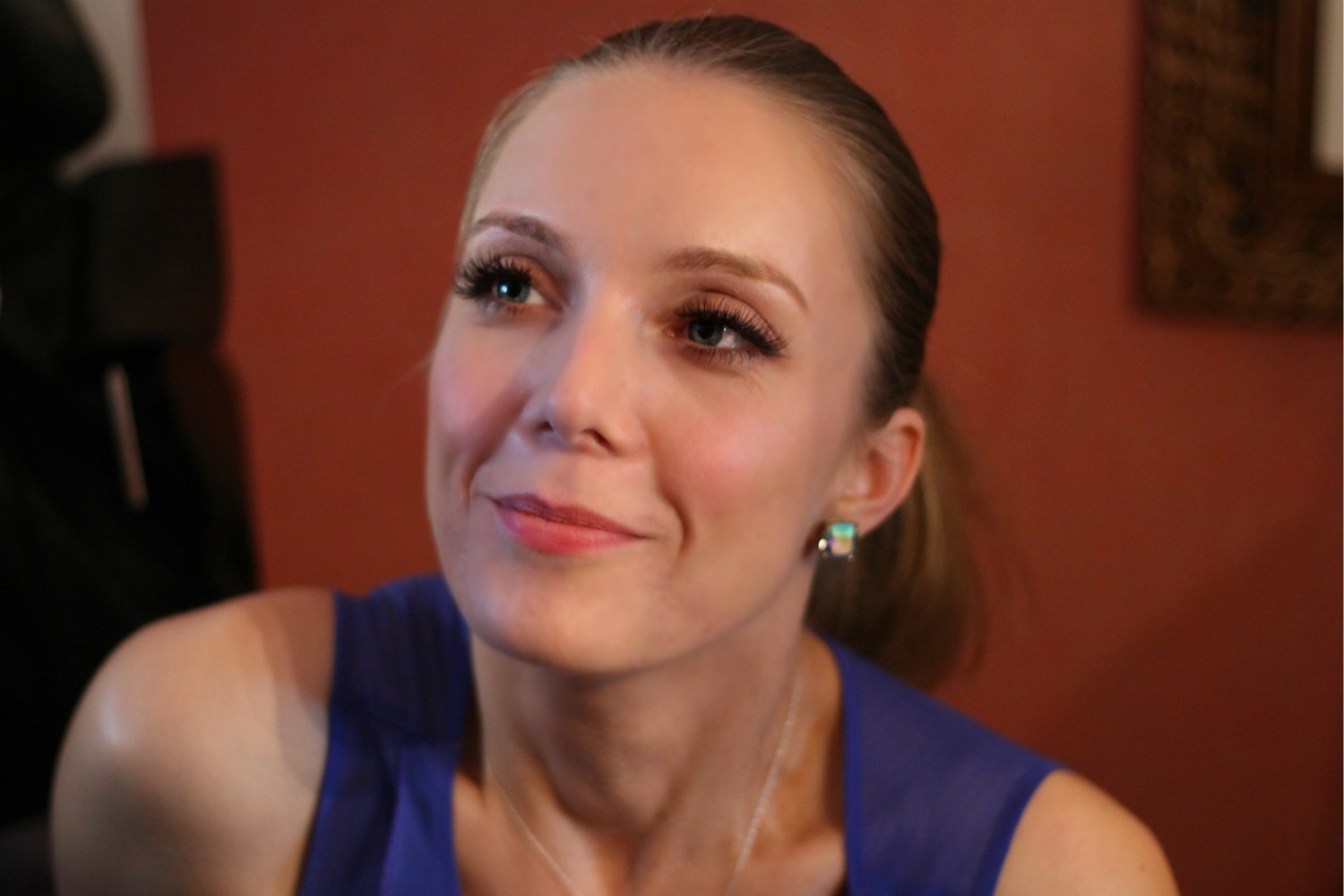 We agreed that the lashes felt a little strange at first, but that's possibly because we've turned into frumpy mums who don't get dolled up as often anymore. We had a great time at the beautiful hotel and enjoyed the bit of pampering.
Also, I got a quick snap with the new UK brand ambassador outside on the roof top terrace. We received a bulging goody bag and I might be tempted to try a set of nails for next week's gala dinner at The Royal Garden Hotel for the MADS awards.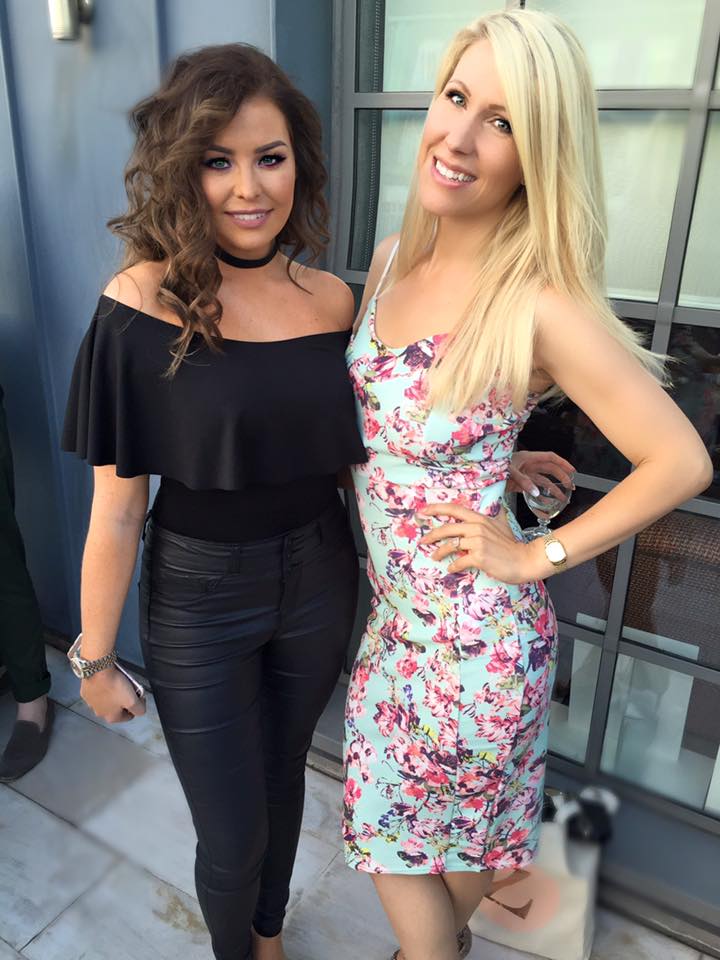 I like the idea that the nails – especially the pre-glued express ones are quick and easy to apply, so if you don't have time to do a full manicure after having spent your day scrubbing dried-in porridge off a high-chair you can still look polished and pretty by the end of it. Do you wear fake lashes and nails?
The products are available from Boots, Superdrug and Asda and prices start at £4.49.