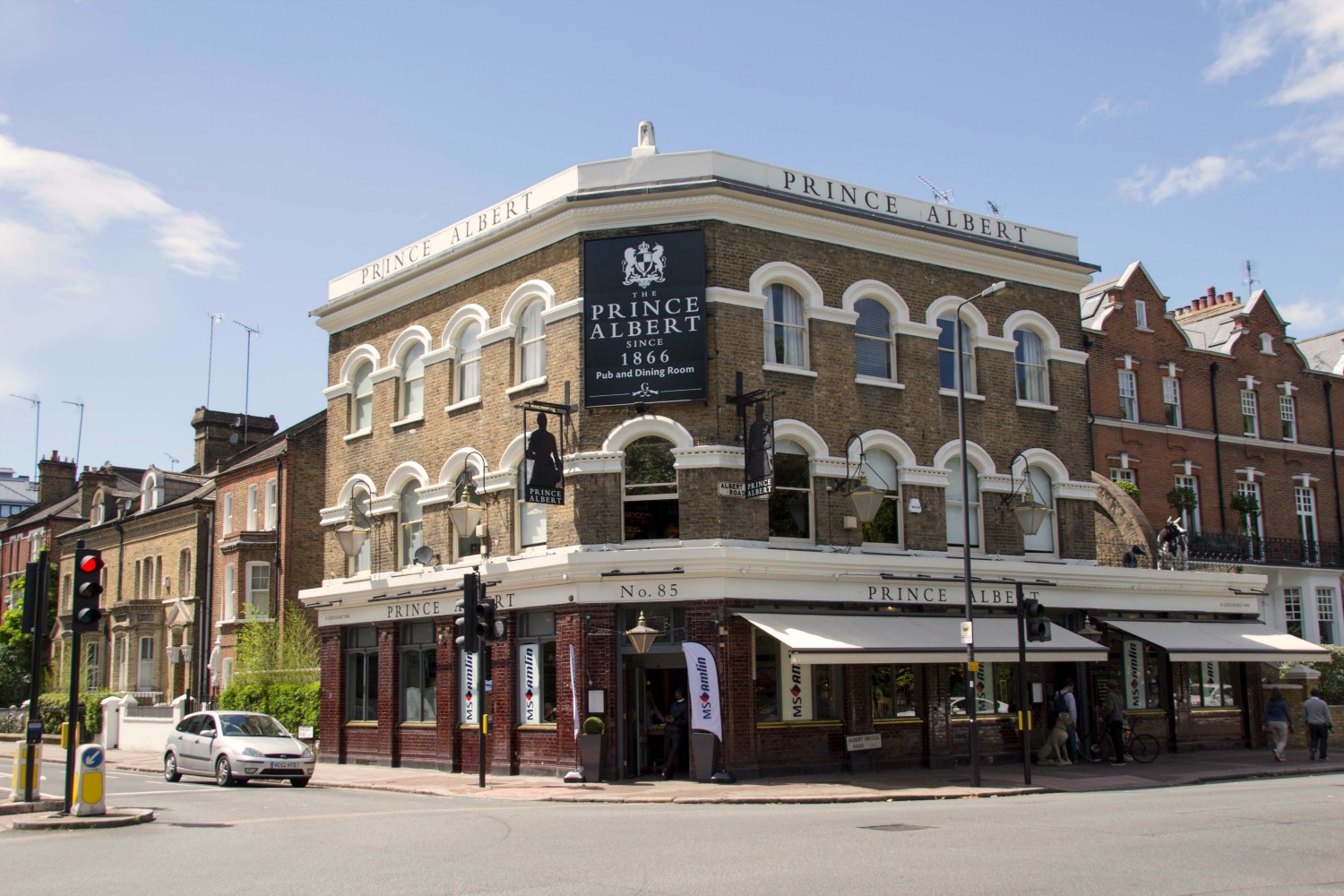 You might remember I recently featured a guide to the great area that is Battersea in South West London. I mentioned one of our favourite pubs, The Prince Albert, which sits on the corner of Albert Bridge Road just by the river and opposite Battersea Park.
We were fortunate enough to recently be invited to review their new autumn/winter menu.  As a lover of food in general and great British pub food in particular I was quick to accept.
Juggling life as working mums leaves little time for uninterrupted catch ups with friends, so I used this opportunity to invite along one of my dearest girlfriends and fellow mum, Maria. We left our partners in charge of the kids at home and headed for a girl's night out. After a bit of pampering at The Soho Hotel, we jumped on the tube to South Kensington. Had we not been pressed for time it's an easy walk through the beautiful streets of London and across the stunning Albert Bridge to the pub, but we jumped in a black cab to make our reservation on time.
If you are looking for a romantic night out, I can highly recommend a stroll along the Thames at sunset before you settle into the comfy surroundings of The Prince Albert. It's an ideal place for a get-together with friends as well as a tête-à-tête with your partner in one of their cosy nooks.  With plenty to offer from delicious food to a bustling atmosphere and a little magic, The Prince Albert Pub in Battersea is definitely worth a visit.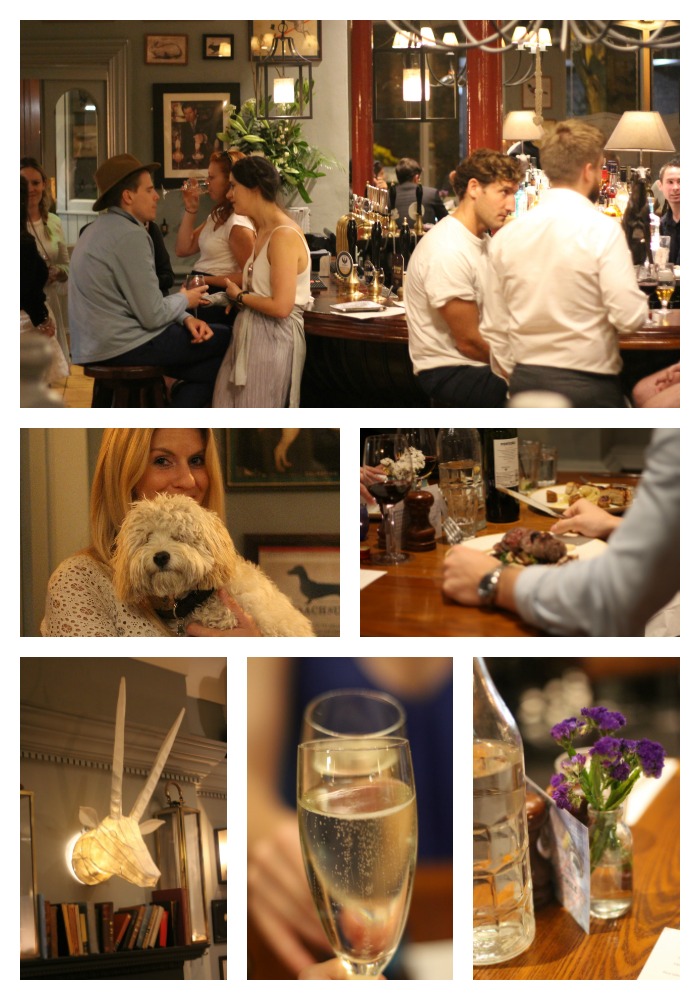 The pub is also dog friendly, so if you can't bear to leave your pooch at home for the night, he's more than welcome to join in the fun. The rustic setting dating back to 1831 is a wonderful space with the large bar being the focal point in the centre of the room, a beer garden at the back and the beautiful first floor, which will become the main dining room from next month. It's also home to London's largest backgammon club playing Mondays and Saturdays.
The staff are friendly and attentive even when it got very busy on this Thursday night. The kitchen did well to keep up considering they had just changed their menu. Heart-warming autumn dishes to tempt your taste buds is on offer this season. With a wide selection of starters and sharer boards from seared mackerel to fig, onion and goat's cheese tart, there's something to please everyone. Mains range from sea bass fillet with samphire to wild boar sausages and traditional burgers. On the list of puddings you'll find a selection of sweet classics alongside an impressive cheese board.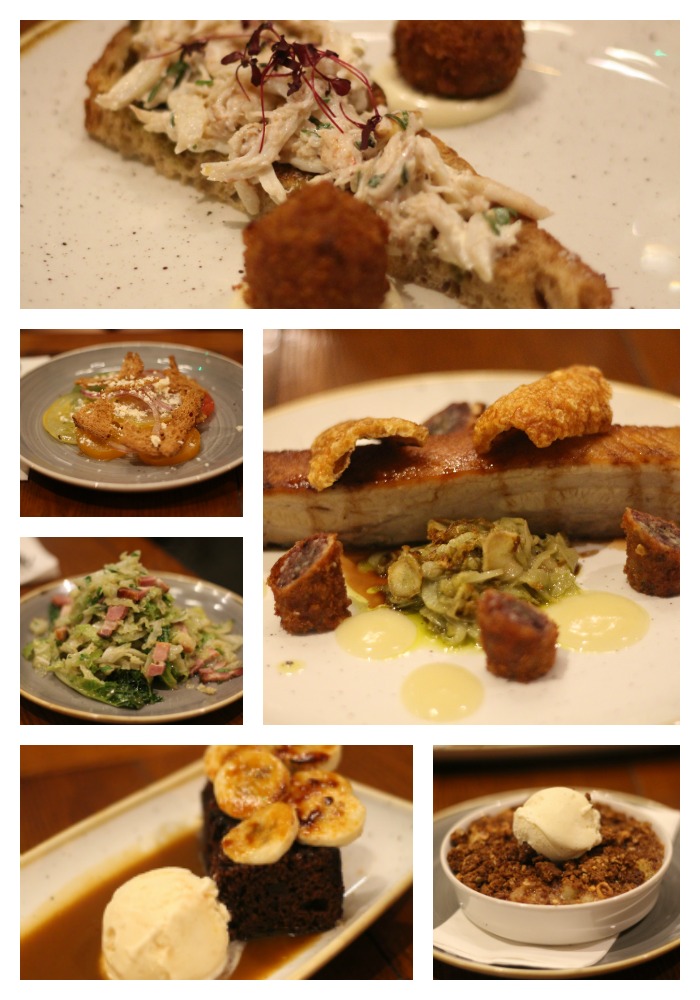 We dined on delicious and well prepared traditional British pub dishes with a little twist here and there. Here's what we had.
Starters
Maria: Heritage tomato, red onion, basil oil, garlic croutons and horseradish granita
Nadia: Crab meat served on toasted sour dough with cripsy croquettes
Mains
Maria: Lancashire Hotpot
Nadia: Confit of belly of pork, braised fennel, black puddin croquettes, apple jelly, crackling
To share: Garlic greens with honey bacon
Desserts
Maria: Sticky toffee pudding, caramelised banana, toffee sauce and cornflake ice cream
Nadia: Spiced apple and hazelnut crumble with vanilla ice cream
We drank Corte Della Calli Prosecco di Valdobbiadene Superiore. Maria also tried one of their cask beers to go with her hotpot.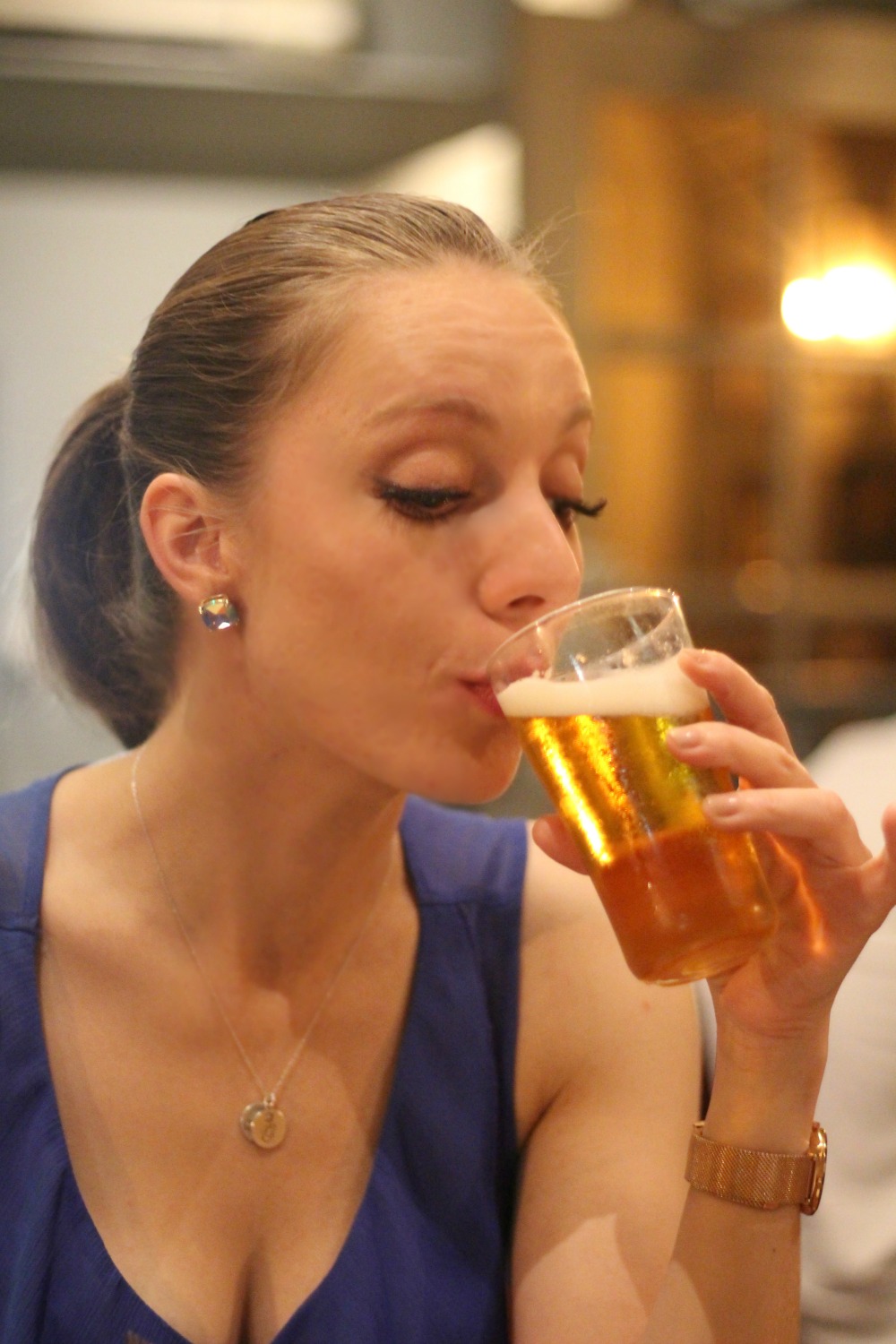 I especially liked the crab starter and was surprisingly impressed with the delicious black pudding croquettes. Both desserts were very tasty and the perfect finish to a memorable meal.
Our evening ended on a high when magician Magic Junior approached our table. Now here's a talented trickster and he had us in stitches with his performance. From setting money on fire, to reading our minds and making playing cards change suit while firmly clasped inside the palm of my hand, there was nothing this guy couldn't do. You'll often find him in the pub on Thursdays and Fridays if he's not abroad working. Definitely an entertainer you would want to hire for your next corporate event or big birthday party! Check out his details here.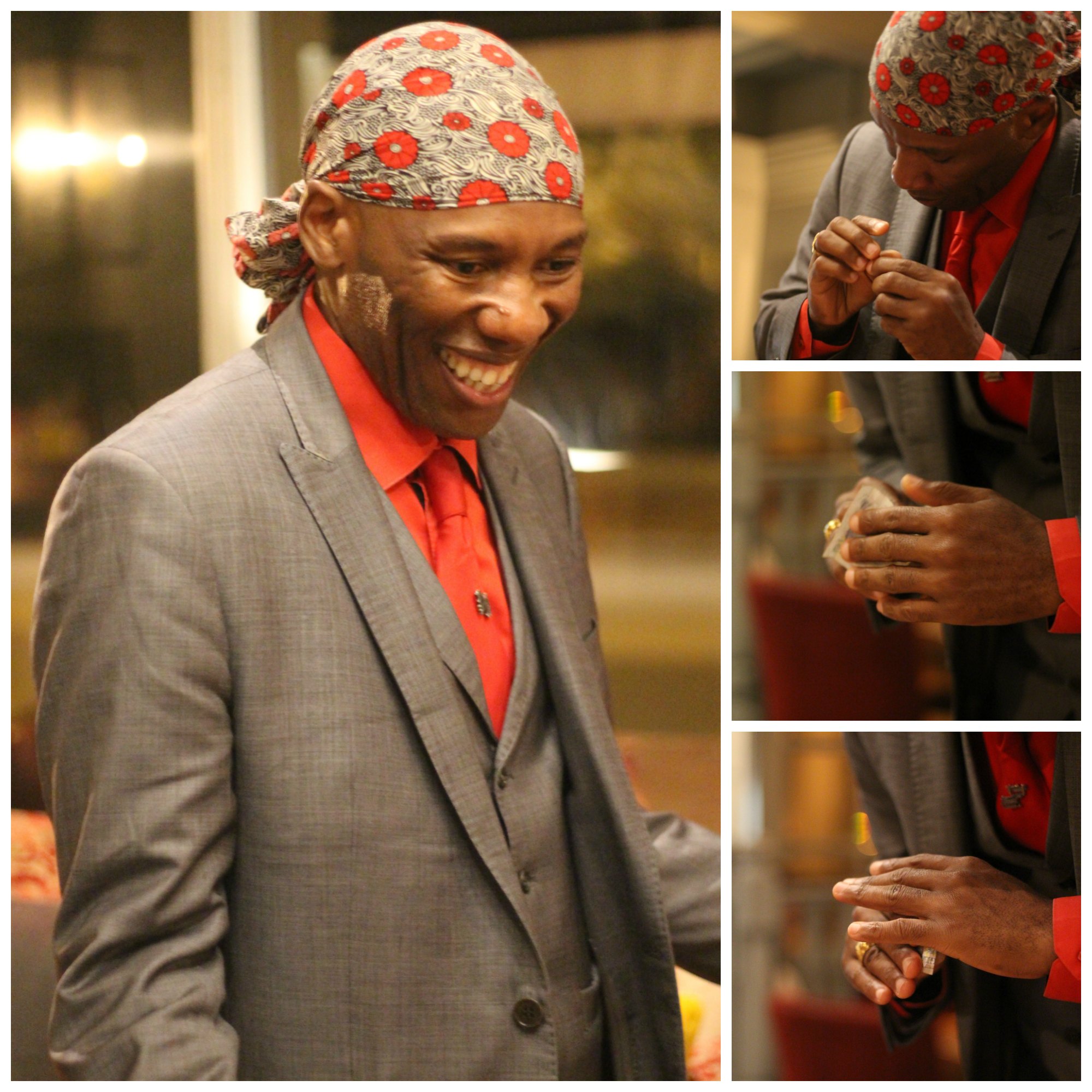 We had a wonderful evening at The Prince Albert and can thoroughly recommend this gastro pub for it's warm atmosphere, the attentive staff, delicious food and gorgeous surroundings. If you want to make a booking you can find all the details on their website or call 020 7228 0923.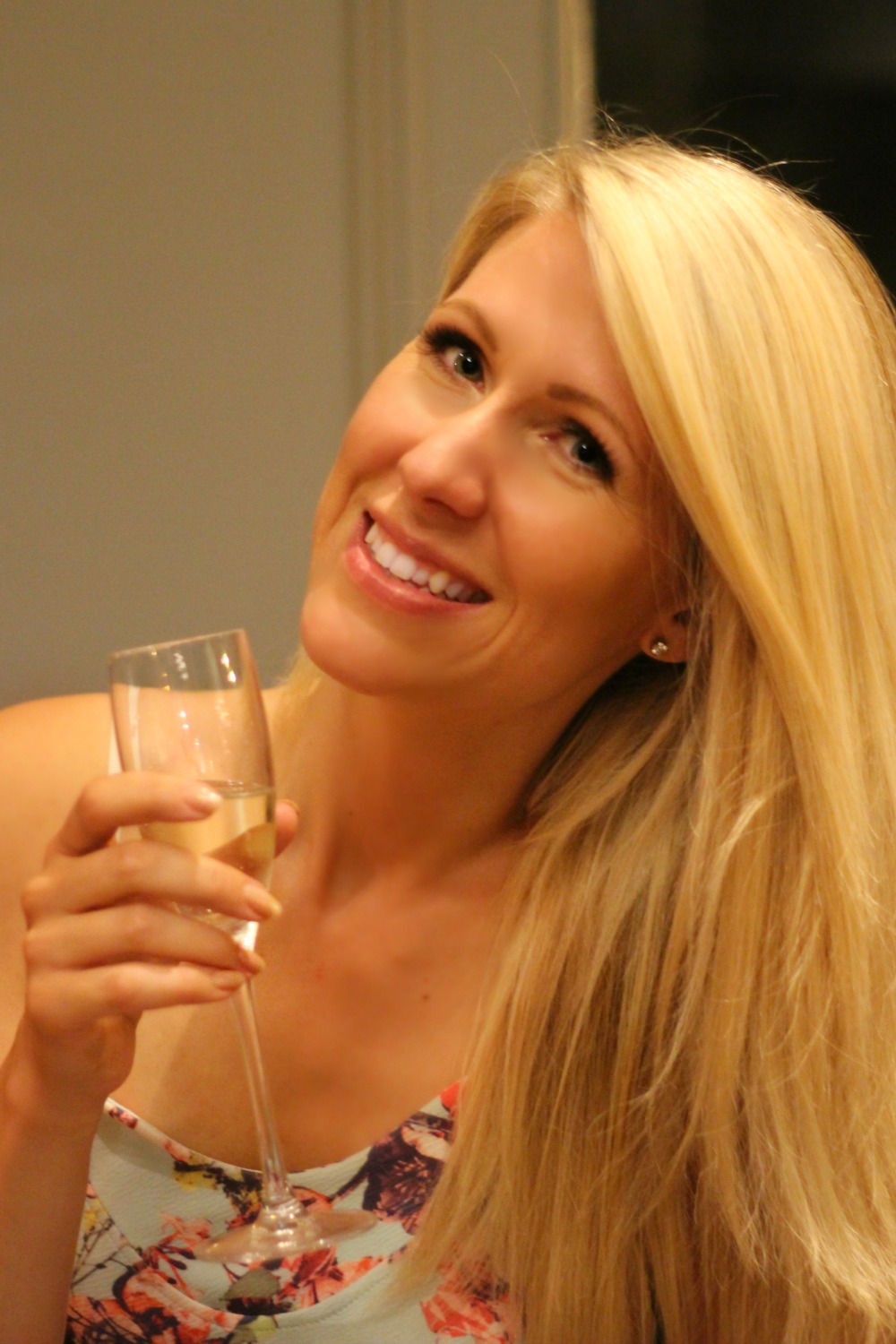 NB! Please note we were gifted this meal in exchange for a review. All words and opnions are my own.