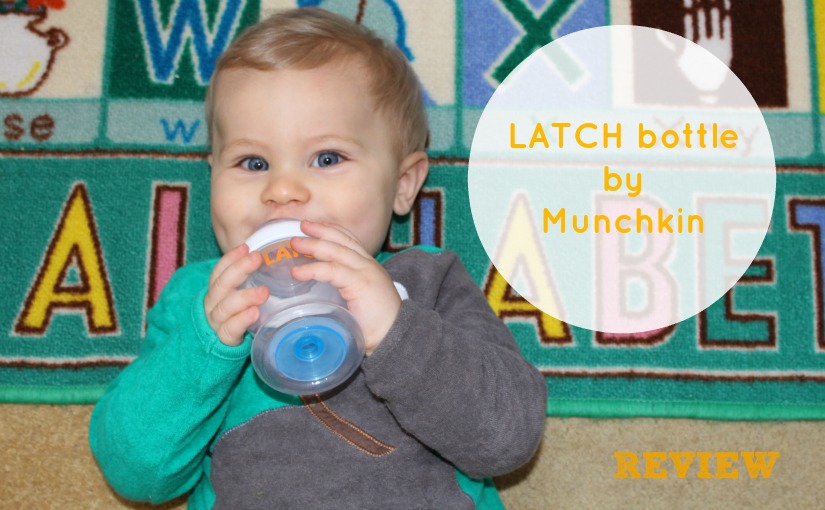 So if you are a regular follower of the blog you might know that I'm still breastfeeding Caspian here at eight months. My initial goal was six, but we were doing so well when we hit that milestone that I decided to just continue. I'm so grateful for the opportunity to carry on as it's a lovely intimate bond to share. Of course, there have been some bumps a long the way. I developed a fear of expressing, and I have suffered from blocked ducts several times, which is painful (I'm not going to lie) but overall it's been a dream to be able to nourish my baby in this way. The biggest problem though has been getting Caspian to take a bottle. I've lost count of how many different brands we tried over the summer, all with the same result: pure refusal from Caspian. So when I was sent a set of LATCH bottles from the lovely people at Munchkin, I must admit I was rather skeptical. Could this bottle achieve something that all the others had categorically failed to do?
Since receiving the LATCH bottle and trainer cup I've seen my maternity leave come to an end and I had to return to work. Being freelance I'm lucky that I don't have to leave the house that often, but it was still a bit of a shock to the system, since I still don't express much and had never been away from C for more than a couple of hours at a time. It put both myself and Daddy Long Legs to the test (of course he passed with flying colours and it has only made their bond so much stronger having some alone time. And I believe I've done okay, too). But especially the LATCH trainer cup proved a great hit with the Daddy and allowed him to make sure our boy stayed hydrated. Caspian can easily hold it himself and there's no spillage.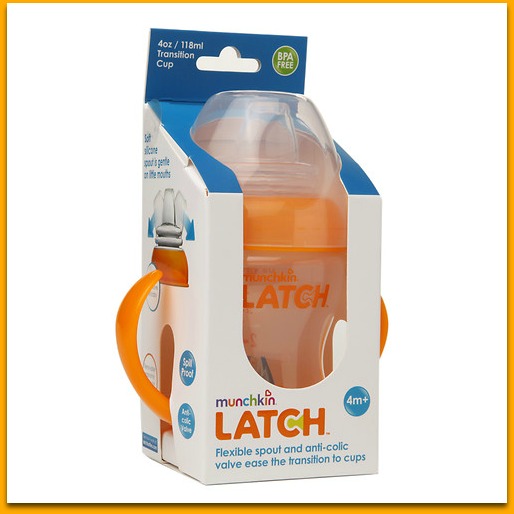 So not only was the trainer cup a great success, but the Latch bottle has been, as well. I'm trying to cut back on feeds during the day and it's nice to have the option of giving Caspian a bottle without him kicking off. He prefers to do the job himself, which means it's not always that everything gets drunk, but he seems happy and content. And the way he sometimes gnaws at the teat, I'm just happy that's not my nipple in his mouth, because with his five sharp teeth he's dangerous!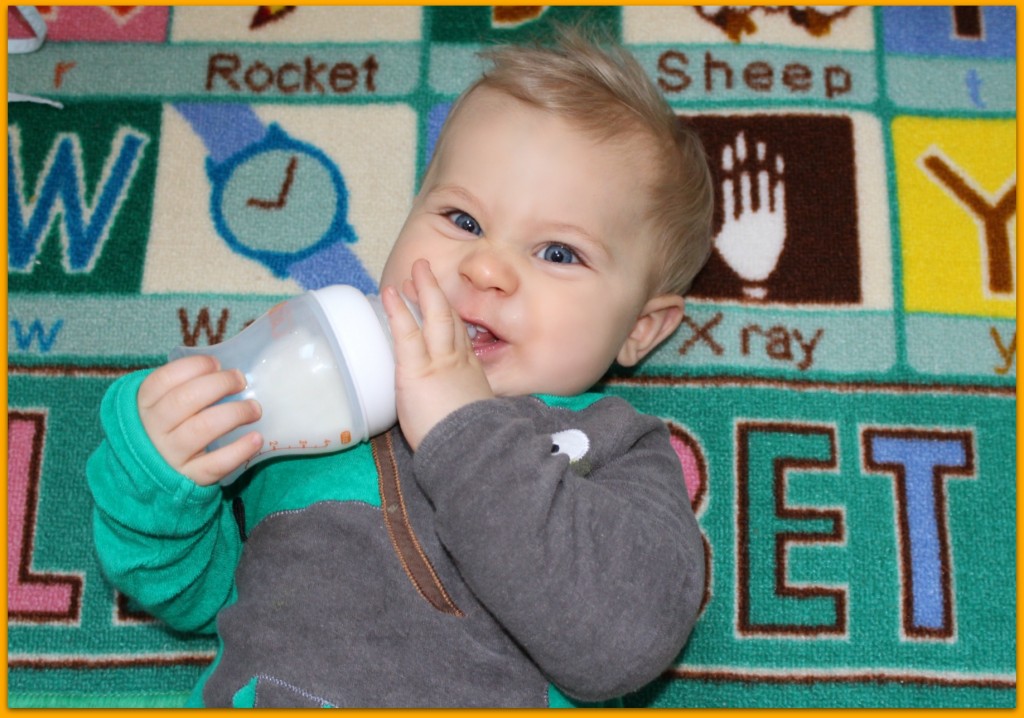 I'm so happy that's it's the bottle and not to me!
So what is it that makes the LATCH bottle so special? Well, firstly it's simply that it's more like a human breast; soft, stretchy and flexes in the same way the baby experiences when he or she has a normal breastfeed. There's an anti-colic valve at the bottom preventing air bubbles and the unique movements allows for a continuous latch, which also helps reduce the symptoms of colic.
I can only say that I wish we has had this bottle when we first tried to combine breastfeeding with bottle (of expressed milk), as it would have made some situations a lot easier. If we ever have a second baby, I'll stock up on these, as I have now seen how well they work. We know now that another reason Caspian struggled with the bottle early on it due to the fact that I have a fast let down, so the normal 0m+ teat was too much work for him. The LATCH bottle comes with three different teats allowing for faster flow, which is excellent in our case.
Have you tried the Munchkin LATCH bottle? And if so what did you think?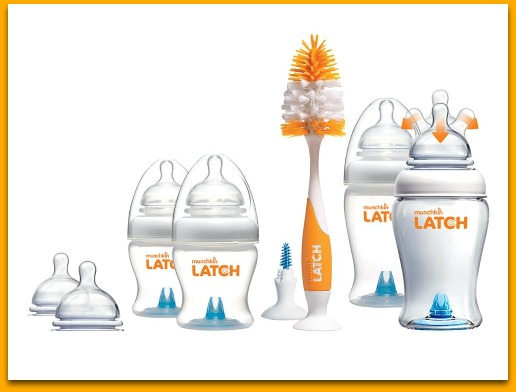 Disclosure: We were sent these bottles to try, though all opinions expressed in this review are my own.