So last night saw Daddy Long Legs and I mark the blog's first six months with a delicious meal. Bought by Daddy Long Legs (as a surprise! He's definitely a keeper) and prepared by yours truly, as I love to cook. We started with a scrumptious prawn and avocado cocktail served with walnut bread. Daddy Long Legs has got this skill for picking the best, ripe avocados. Served with a slice of lemon and a glass of bubbly. Six months is something to be proud of when you are keeping a tiny human alive at the same time (any excuse for a champagne celebration, really!)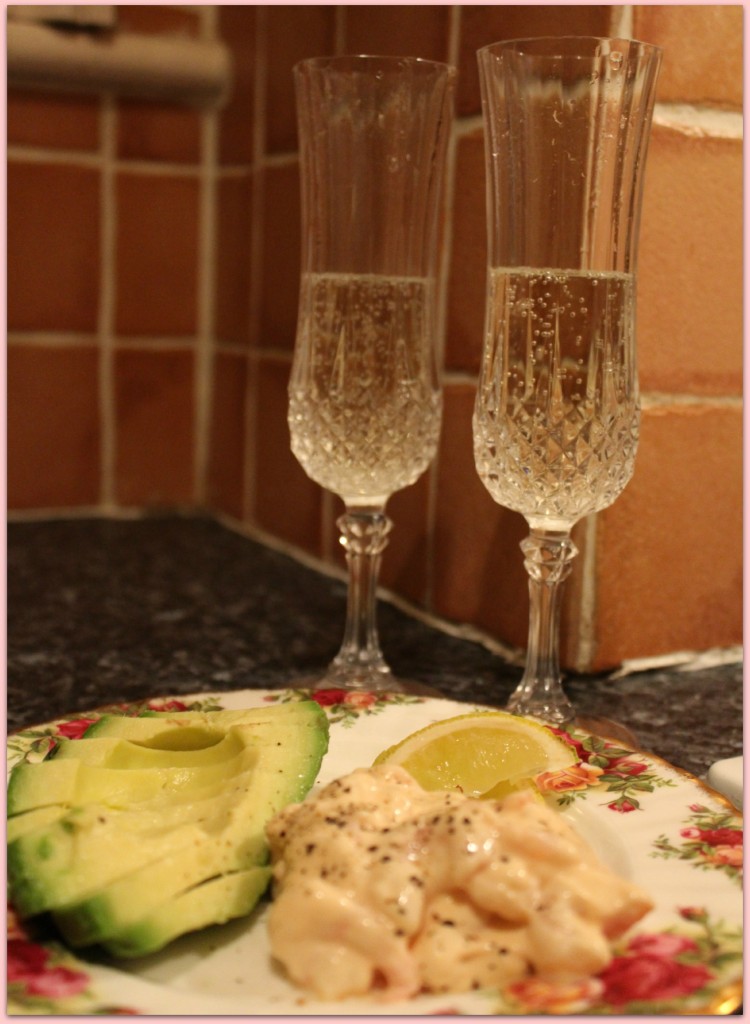 The meal was also a way to congratulate ourselves on doing a somewhat decent job when it comes to this parenting malarkey, and as going out now means a lot of planning, this was a perfect alternative (Caspian even managed to stay a sleep for most of the evening, something he's not done for a while, which I recently blogged about in HOW TO GET THINGS DONE EVEN WHEN YOUR BABY WONT NAP).
The second course was these exceptional fillets of steak from our local butcher. I wont reveal the price, but can only say we might need to save up for a while or potentially sell a vital organ before we can have a meal like this again. Though hopefully the blog will continue to flourish and I can treat Daddy Long Legs next time.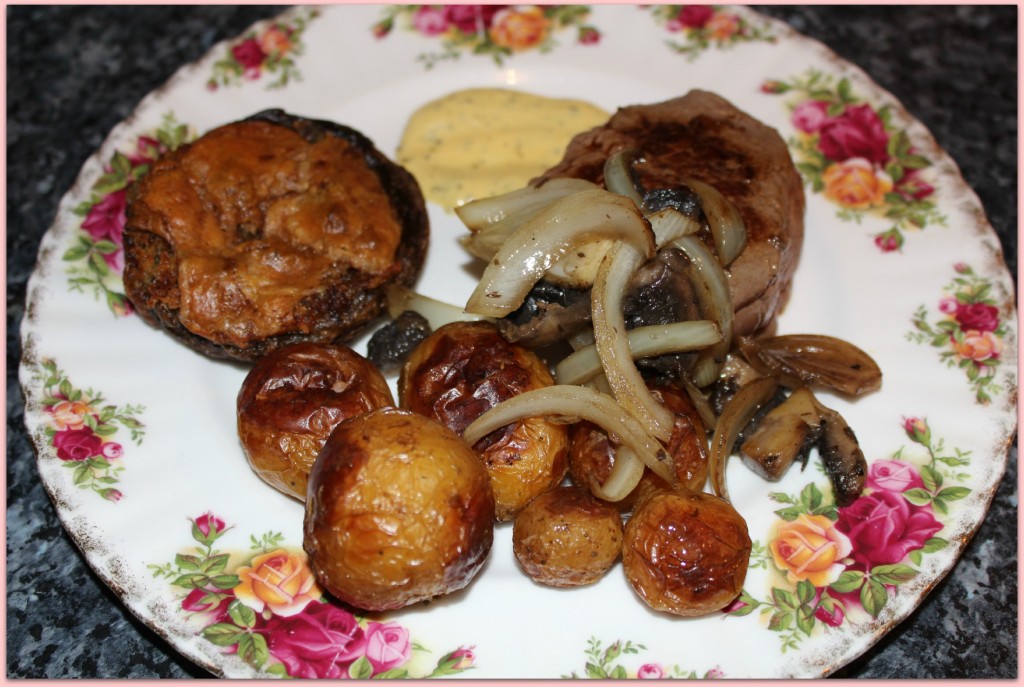 Caspian did wake up exactly as the meat was ready, so it didn't quite look the part, but still tasted fantastic!
Served with stuffed mushrooms, fried onions, organic oven-roasted baby potatoes and Bearnaise sauce it was absolutely divine. We drank a superb bottle of Haut-Merdoc from Château La Tonnelle with it. The meal was finished off with a very ripe Camembert.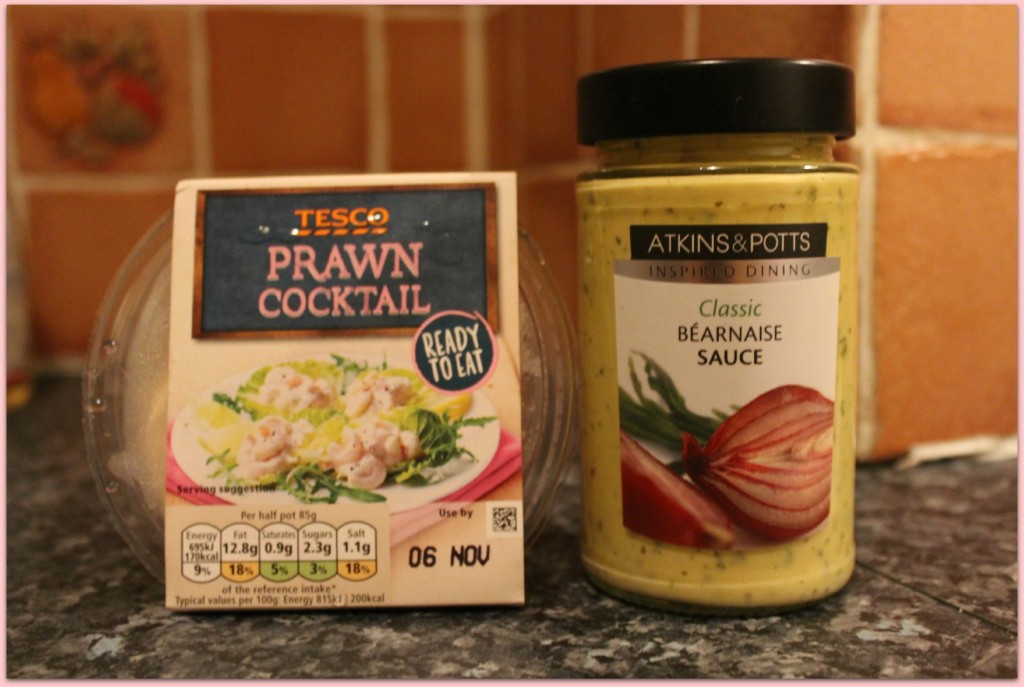 Okay, so being working parents means a couple of things were not homemade
Today, which sees exactly six months, since I started scandimummy.com, Caspian and I were off to take our next steps on our blogging journey with a photo shoot done by the fantastic Caroline Jones. She did my maternity shoot a year ago creating some truly magical memories now displayed in our home, and I can't believe everything that has happened in these short 12 months since we last worked together.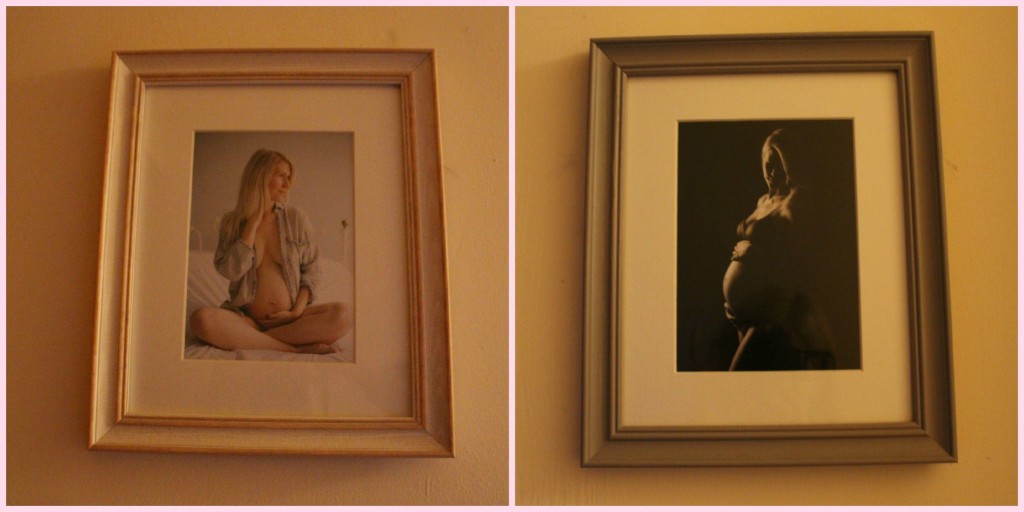 For any fellow bloggers reading this you might recognise Caroline as the official BritMums Live photographer at the event in June. Check out her work, she's amazing!
The photos are to form the starting point of a new blog design along with a different theme and new logo, all of which I can't wait to share with you very soon.
We've had some wonderful opportunities to work with brilliant brands as well during this past six months like Munchkin, Parragon Books, Little Lulu's and their fantastic leather pram shoes recently featured in Tatler magazine, dress designer Patricia O'toole, The Baby Show and kids online shop and the blog's advertising partner Growing Needs, just to name a few. And we have already loads more lined up in the coming months of which I'm especially excited to work with German buggy brand ABC Design. Here's to the next six months and beyond. I can't wait to see what's in store and share it all with you.
Thank you for all your support so far, it's really been amazing and very much appreciated. From readers following from the cold Nordic countries to mummies and daddies all over the UK and really the rest of the world. I'd also like to extend a massive thank you to the wonderful blogging community, without whom I wouldn't have gotten this far in such a short amount of time.
Have you celebrated anything recently?