Once a year in February children across Denmark get dressed up in costumes and hit a wooden barrel suspended from the ceiling pinata style until it breaks and a Cat King and Cat Queen are crowned. The story goes that it used to have a live cat inside, but these days we have luckily seen sense and it's now just full of sweets for the little monsters to devour. This is called Fastelavn and originally marked the end of the fast after Christmas. You could probably call it the Danish equivalent to Halloween, though nowadays that American tradition has also been introduced in Scandinavia. We call it Allehelgensaften (All Hallows Eve), though I'm not sure if Danish kids are allowed out trick or treating.
This month's Parragon Book Buddy theme is naturally Halloween and we've been sent the book Pumpkins, Pumpkins Everywhere to review. If you missed September's review of A Collection of Nursery Rhymes you can find it here.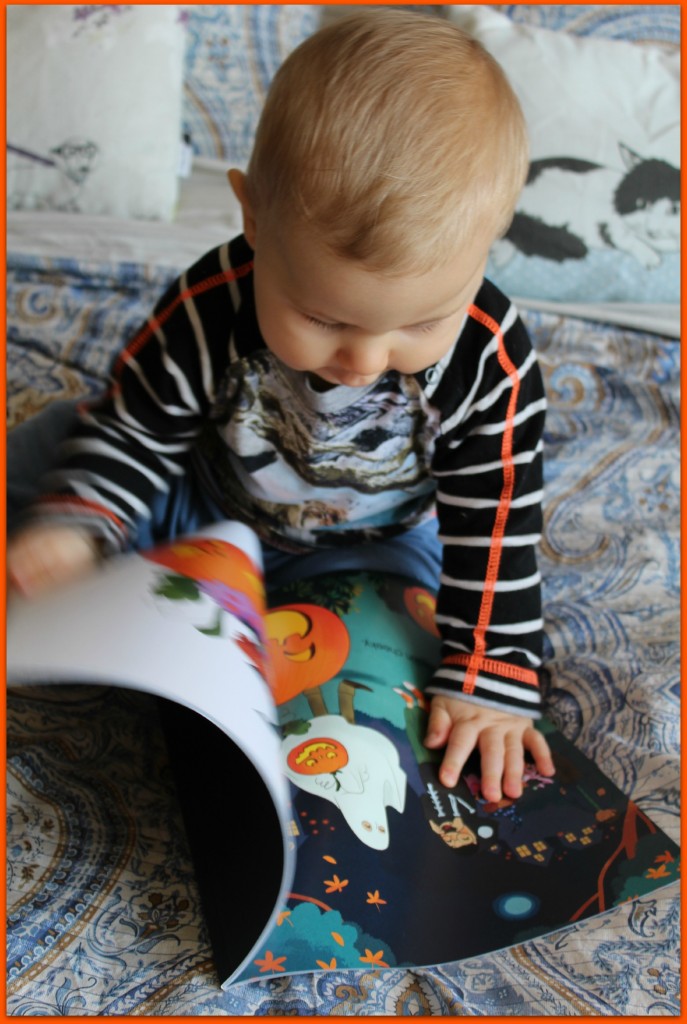 First I was unsure if Pumpkins, Pumpkins Everywhere would be too big for Caspian's little hands to hold, but he quickly proved me wrong. And clearly the sparkly, textured front drew him in immediately.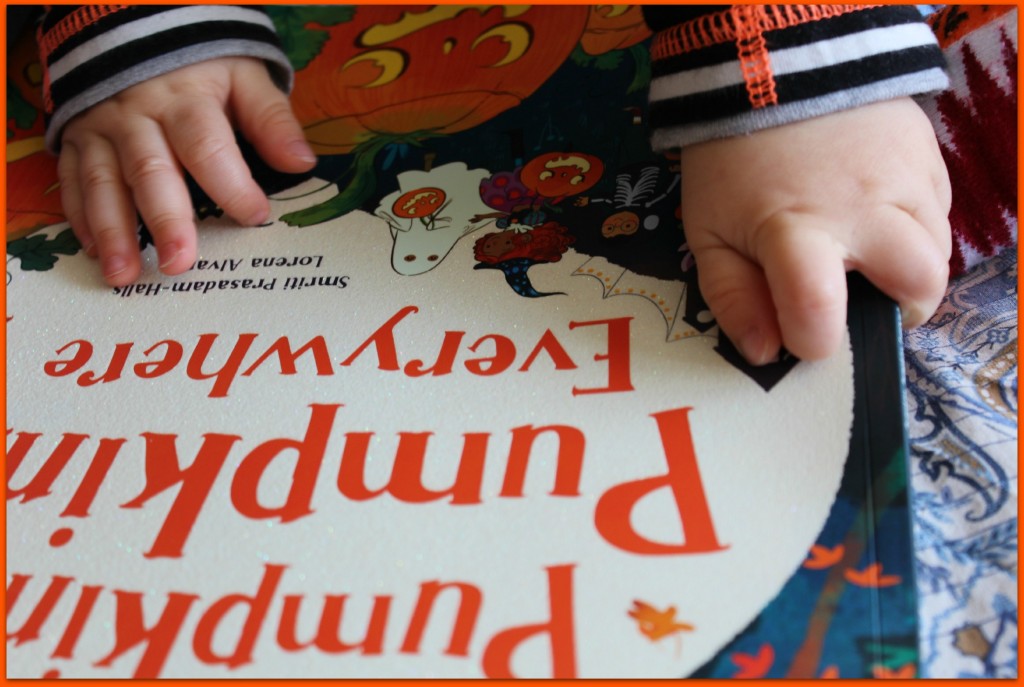 He followed page by page as I read the simple story about pumpkins and of course the Halloween party guest dressed as a blonde viking was our favourite character.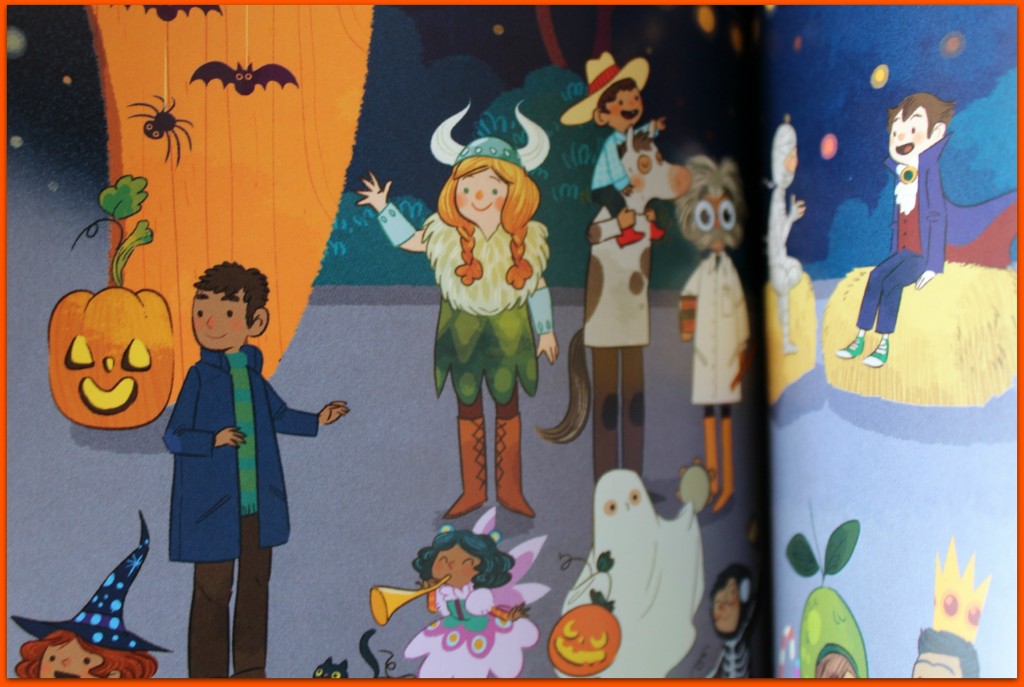 It's a very colourful book and a great introduction to not only Halloween if you are addressing older children but also various emotions as shown through the carved pumpkin faces from sad to happy to mad for the younger ones.
So if you want to get your children a treat this Halloween that's not going to make their blood sugar spike you can buy Pumpkins, Pumpkins Everywhere from good bookstores across the country and online at Amazon.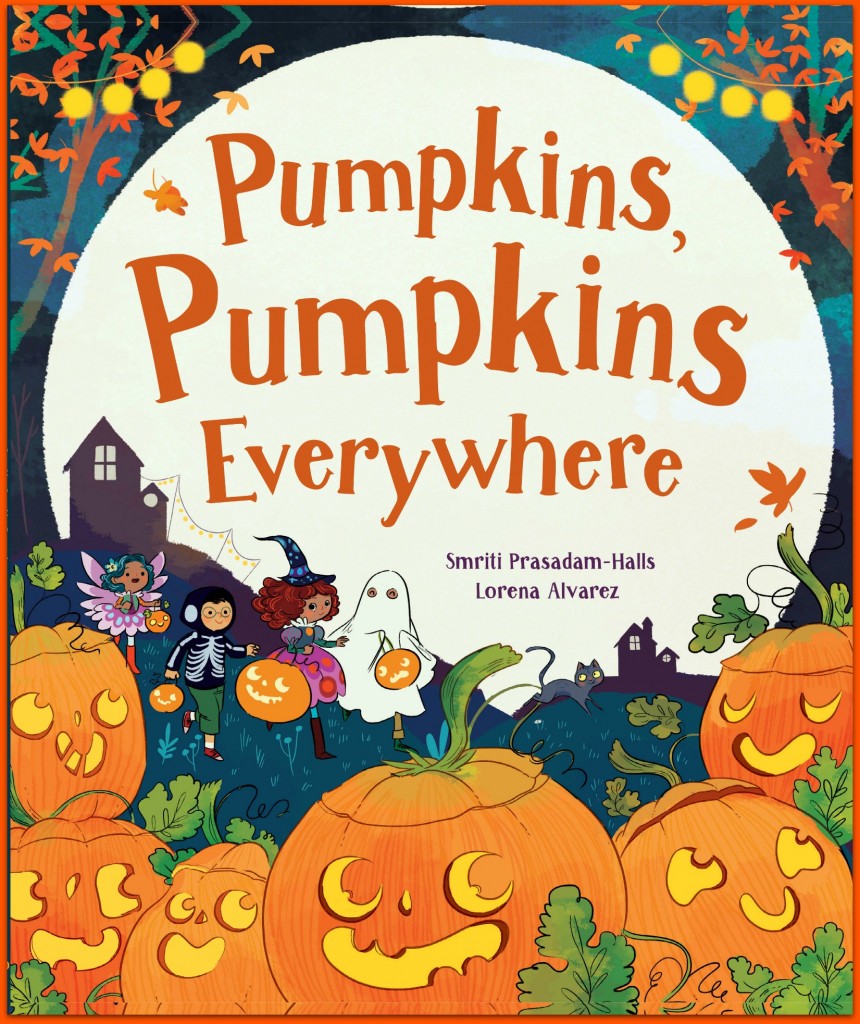 Daddy Long Legs and I are invited to a Halloween party and plan to go as the I dream of Jeannie couple played by Barbara Eden and Larry Hagman in the TV show from the 1960's, if we can find the right costumes that is. Watch this space for pictures. I also have a special costume in mind for Caspian, but you just have to be patient to find out what that is.
Will you be celebrating and getting dressed up for Halloween this year?
Disclosure: We were sent this book for free as part of the Parragon Book Buddies Review Club. For more information please see DISCOSURE.