There are several advantages to learning more than one language from birth. But despite bringing Caspian up bilingual and giving him a great gift,  I do sometimes worry if I will be able to relate and provide our boy with the best support not being a native of this country. I grew up in Denmark and our culture, values and traditions vary (sometimes a lot) from the English. Take Christmas; in Denmark we celebrate it on the eve of the 24th with rice pudding for the dessert and by dancing around the Christmas tree singing (rarely in tune) before opening presents. Here it's on the 25th with gifts being opened in the morning followed by food later on. The Christmas carols naturally differ too. Though some exist in multiple languages, like Silent Night. Of course we can celebrate both days and I'm sure Caspian will only be ever so happy having two days full of Yuletide fun.
Another big difference is education. I'm not yet that familiar with the English school system and only hope I can give Caspian the right level of support when that day comes. Even English children's games and nursery rhymes are naturally foreign to me. So when Parragon Books sent us A Collection of Nursery Rhymes as part of their Book Buddies Review Club, I got very excited. We recently joined this great scheme where we are sent a new children's book every month to review here on the blog. If you want to read our July review of the fun finger-puppet books for babies please click here.
A Collection of Nursery Rhymes is a gorgeous book and part of their Cute as a Button range. It would make a great gift for a Christening or 1st birthday. Each rhyme is accompanied by a charming and colourful illustration done by Annabelle Ozanne, and these really appeal to Caspian by engaging him in the stories while I read and sing.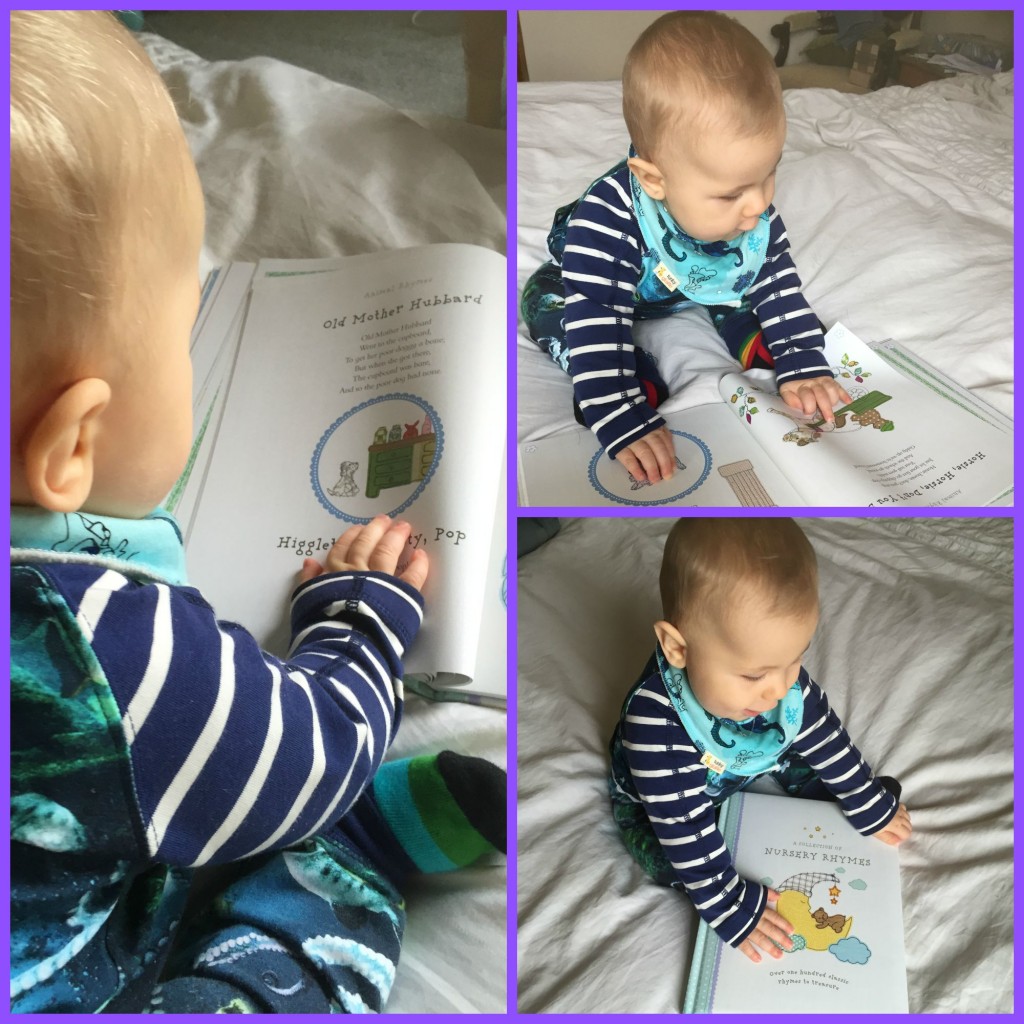 I love that the rhymes are divided into sections with Action Rhymes including Round And Round the Garden and I'm a Little Teapot, Animal Rhymes featuring Three Blind Mice and Mary Had a Little Lamb, Counting Rhymes with Five Little Speckled Frogs and Bedtime Rhymes like Rock-a-Bye, Baby and Twinkle, Twinkle, Little Star. Of course I know some of the classics, but it's such a joy getting to know new ones and learn with Caspian rather than only teach and show. And I can't wait for him to join in. He is already a much better singer than Daddy Long Legs, though according to him that doesn't take much.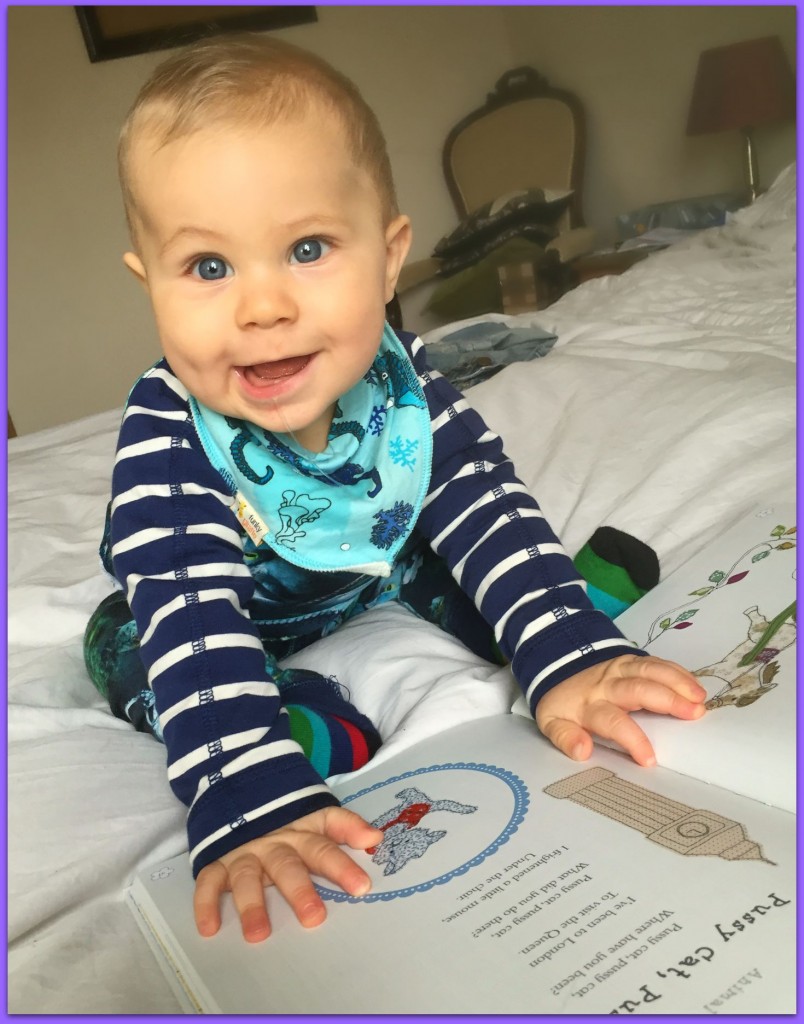 We now read a new one every day so we should be through all of them come Christmas time, however many days that will last in our household.
A Collection of Nursery Rhymes is available at Easons, Tesco, TK Maxx and The Works. It retails at £7.99.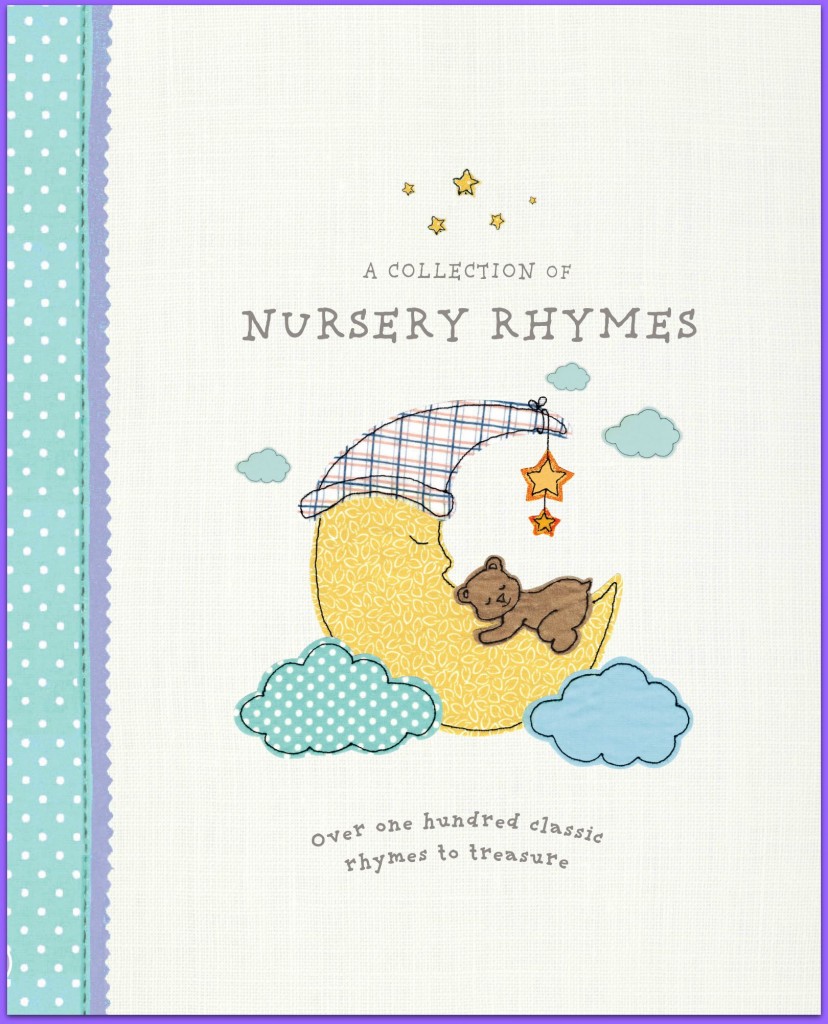 Disclosure: We were given this book as part of the Parragon Book Buddies Review Club. For more information please see DISCOSURE.