I recently wrote about how I feel more at ease with myself and my body since becoming a mum. How I feel I somehow know myself better and this extends to my wardrobe choices, too. Over the past year, I've had a big clear out getting rid of items I just know I will never wear again – and some things I can't believe I ever wore in the first place. I think it is not only to do with motherhood but with age as well. Coming up to 35 in six months' time I definitely prefer quality over quantity and even though I occasionally still like to experiment I make sure that the pieces I pick have longevity.
Today I'm showcasing two fantastic brands that both focus on choice of fabrics and the environment. I'd love to hear what you think of 2 for Joy and me&i in the comments below? Have you come across them before?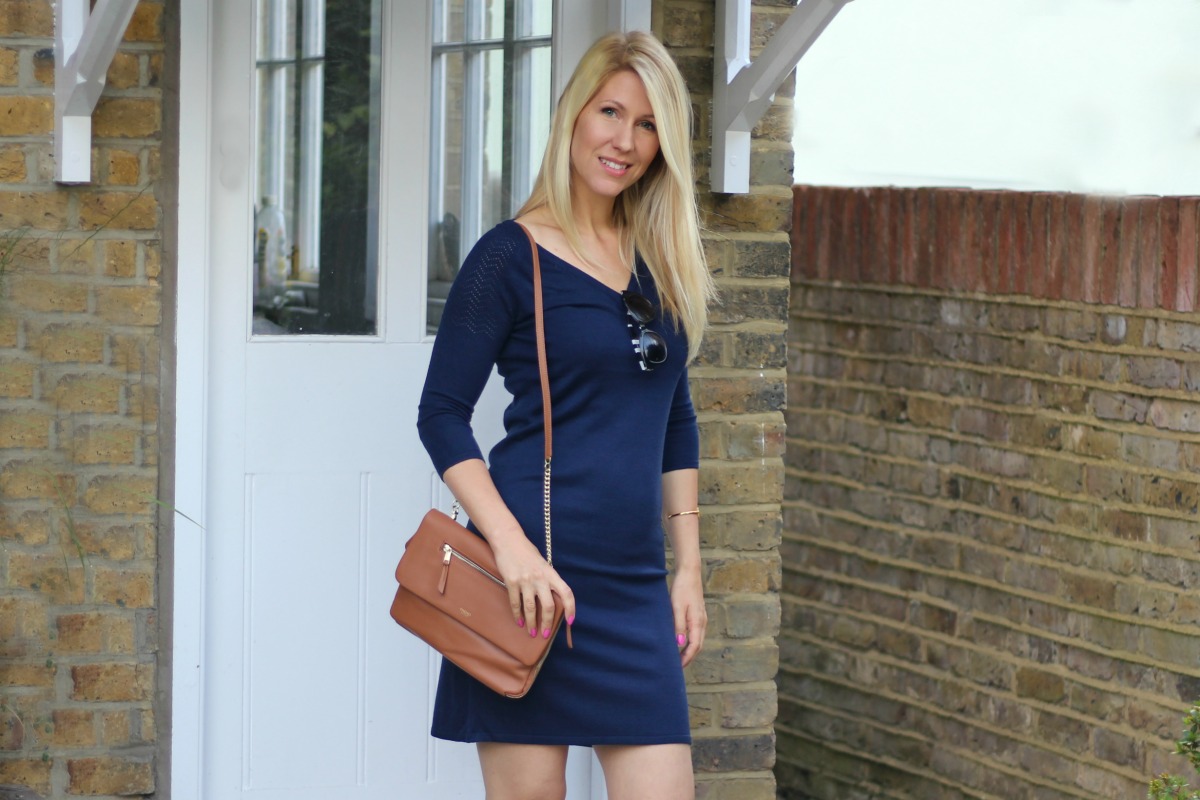 KNITWEAR FOR RELAXED ELEGANCE
I've always loved knitwear. From cosy jumpers in the winter to cardigans and thin scarfs in the warmer months. I especially like knitted dresses as you can wear them all year round depending on the fabric and dress them up or down as needed.
This gorgeous V-neck navy jumper dress is from 2 for Joy, a new British brand that focuses on sustainability and creating pieces that you can keep for years. This flatting style is forgiving and hides any major lumps and bumps. You can size up for an even more relaxed fit. I love the pointelle detailing on the sleeves and it's a good length. Currently, in their summer sale at £30 and comes in black as well.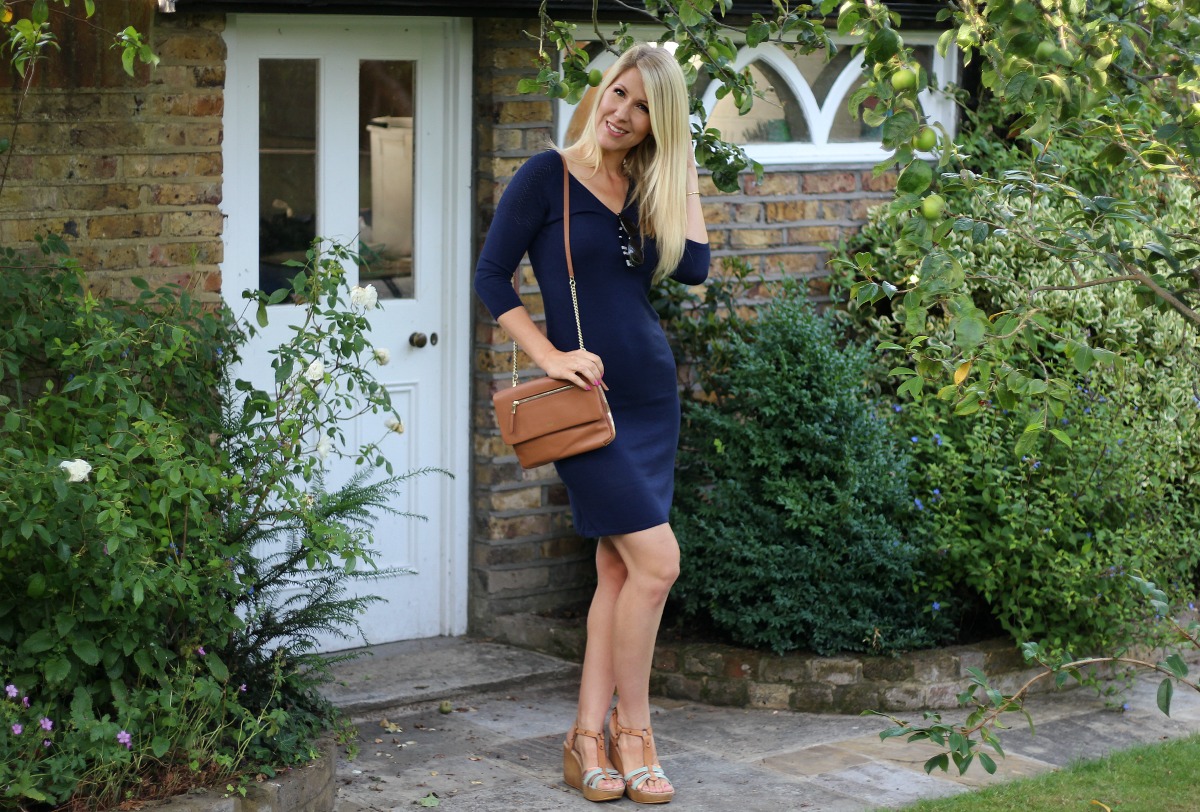 As a working mum who is mostly at home during the week, I prefer pieces that I can wear around the house or out with Caspian but that I also can pop on for a professional engagement. If I do go out in the evening I love a bit of glam. Whether it's my makeup, accessories or what I wear and this next piece fits exactly that.
COOL JUMPSUIT FOR AN EVENING OUT
Another great design from the 2 for Joy collection is the multi-way jumpsuit in black. You can alter the top half to create at least 3 different looks. It feels very flattering and sexy on yet looks elegant teamed with a pair of heels and jewellery.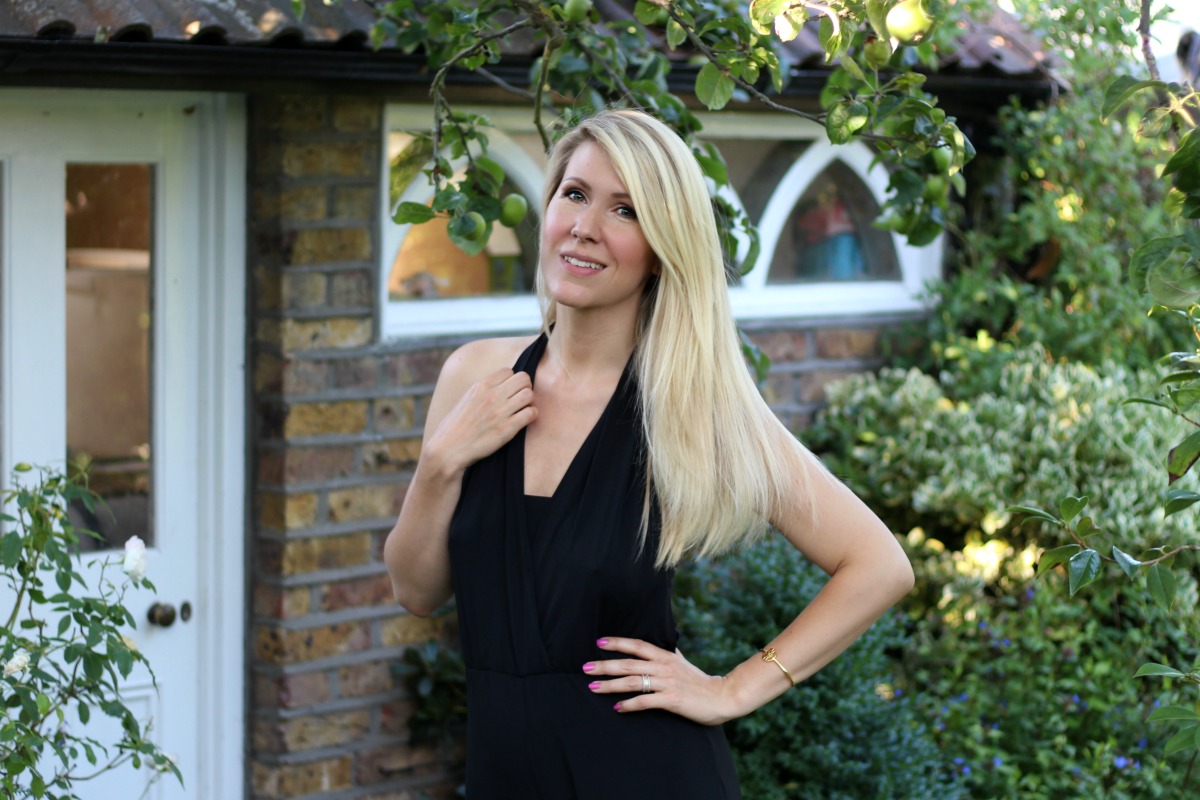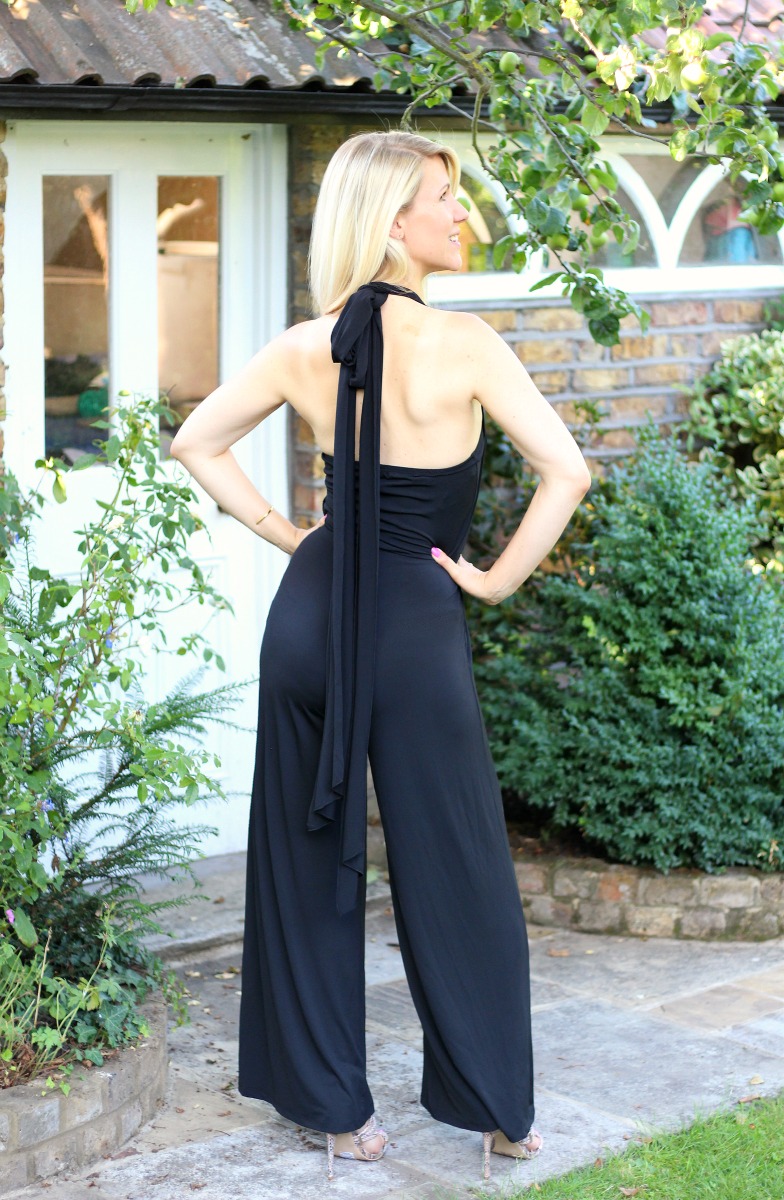 Pair it with flats and a denim jacket and you can even use it for every day wear doing the school run or popping to the supermarket. It retails at £70 and you can see the various ways to style it on the 2 for Joy website. If you are more of a dress-kind-a-gal then this multi-way design also comes in a short and long version.
THE PERFECT PAIR OF JEANS
One thing I think most of us are looking for is the perfect pair of jeans. Swedish brand me&i has come up with this flattering design. It's slim fit and sculpting. I personally would have preferred a darker colour option but I love the way they feel on, like a second skin. Retails at £79.50.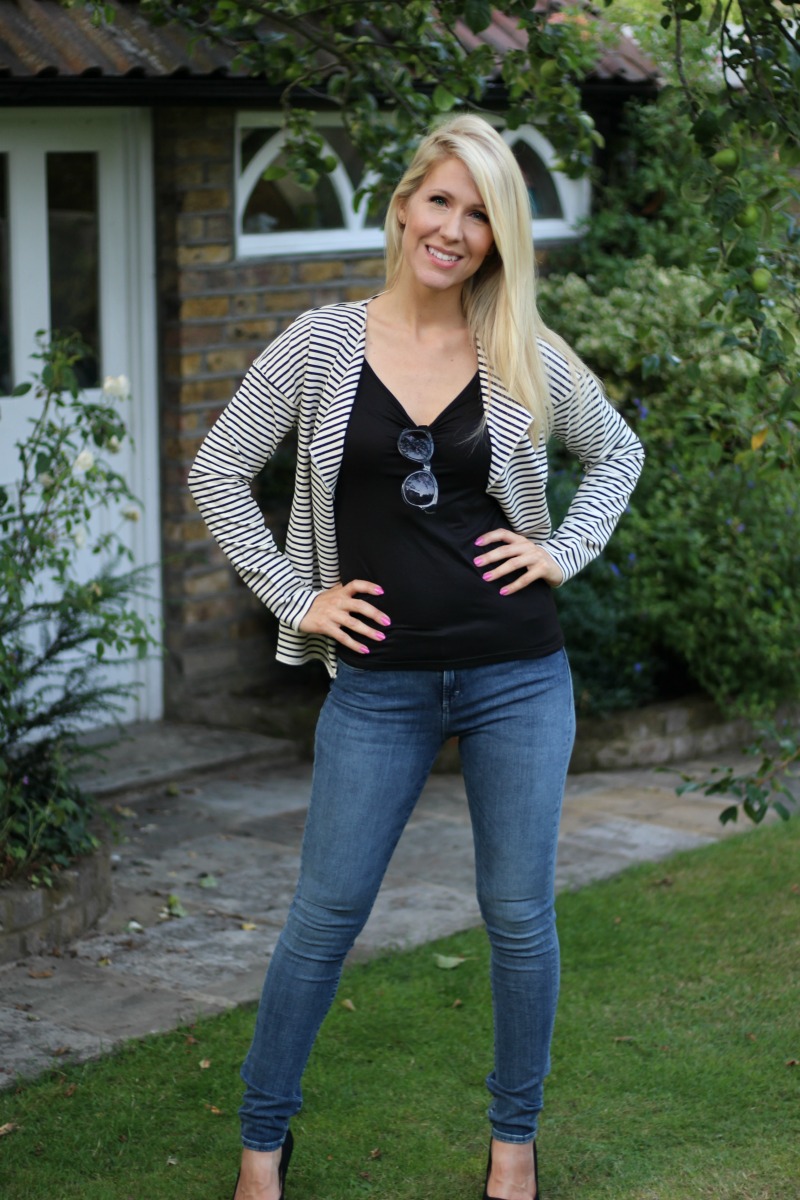 The gorgeous stripy cardigan (£58) is also from me&i and super soft. It falls well and is generous in sizing. This is a small and I'm 5'10".  If you are curious about me&i then check out the option of a party where a style consultant presents you with the whole collection in the comfort of your own home. Make a night of it and invite your friends round for a browse.
They also do fantastic and colourful kids wear. Check out my Instagram for cute pics of Caspian in his yellow shark suit.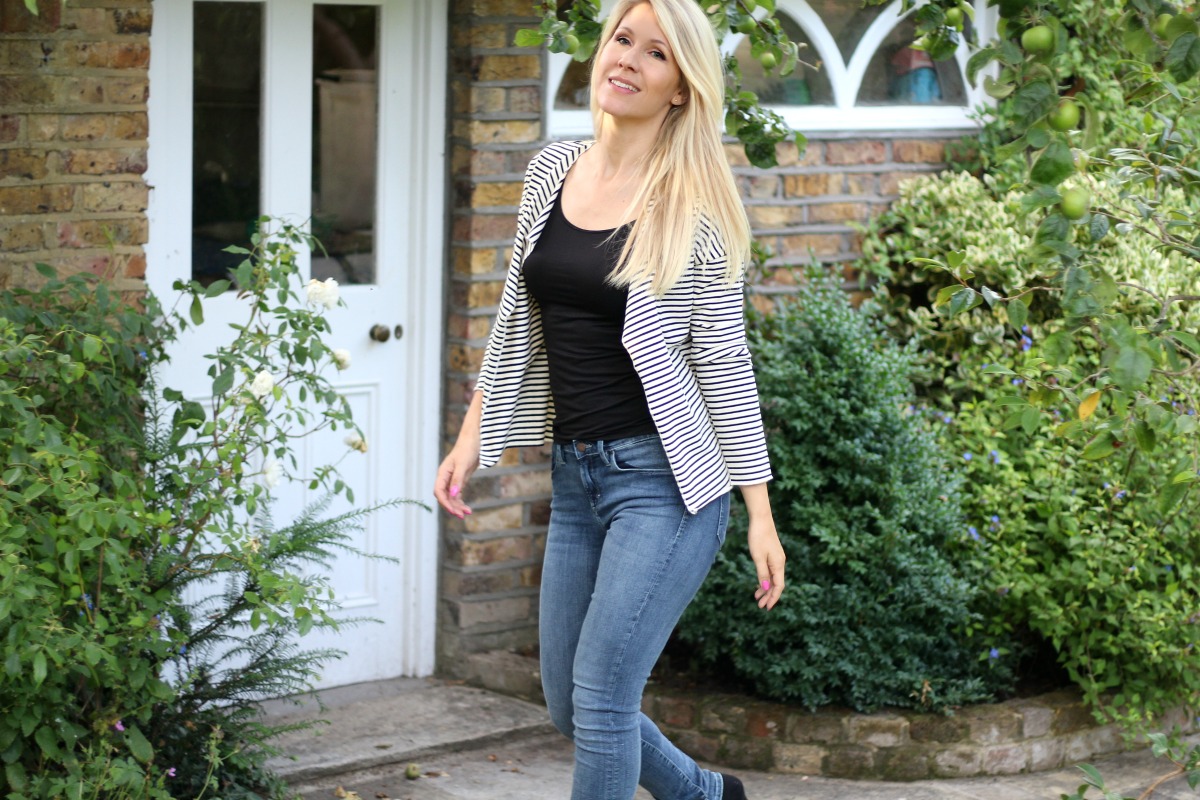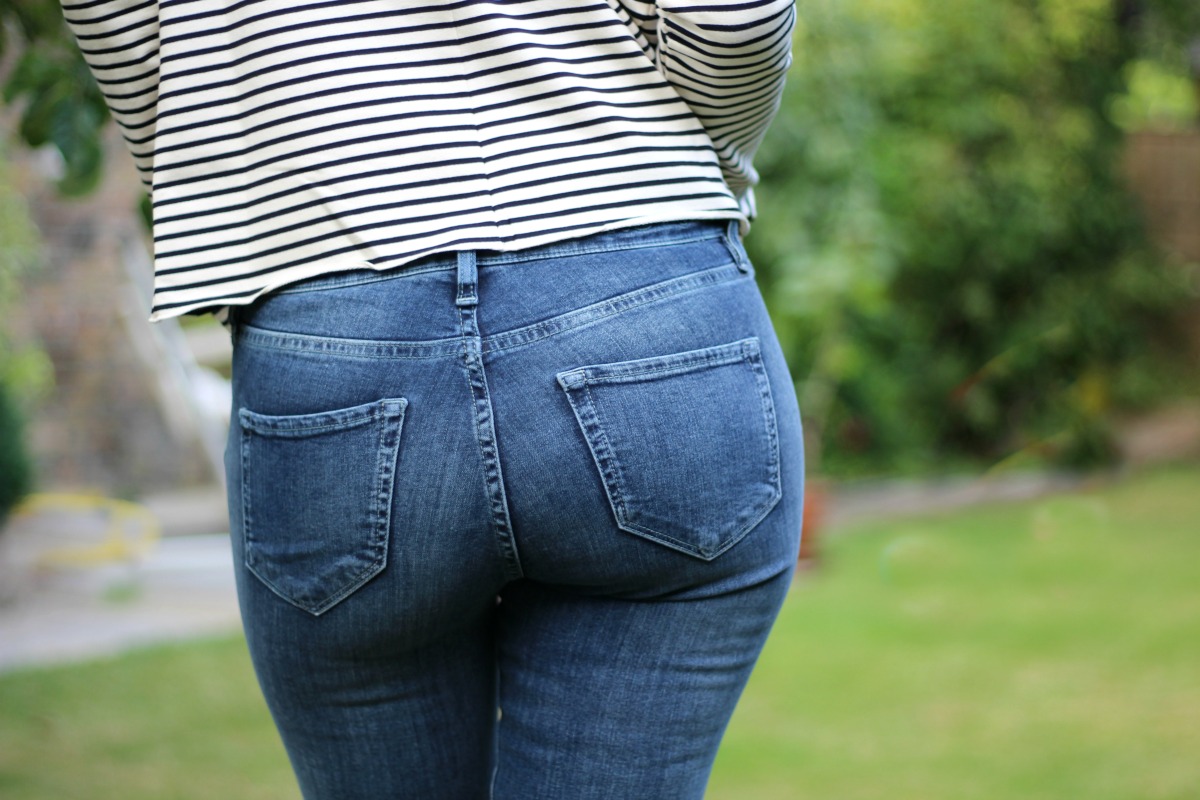 Please note that I was sent these items though all words and thoughts are my own.
Please follow and like me: