What is the one piece of outerwear a toddler needs more than any other? Yes, a rain coat. Because these super active little humans will not accept that the weather can stop you from going outside when there's a whole wide world which needs exploring. Luckily Caspian was recently gifted a new, bright yellow rain coat from the lovely people at Lighthouse meaning he's ready to tackle the fickle weather of spring. Not to mention the ever-changing British summer weather.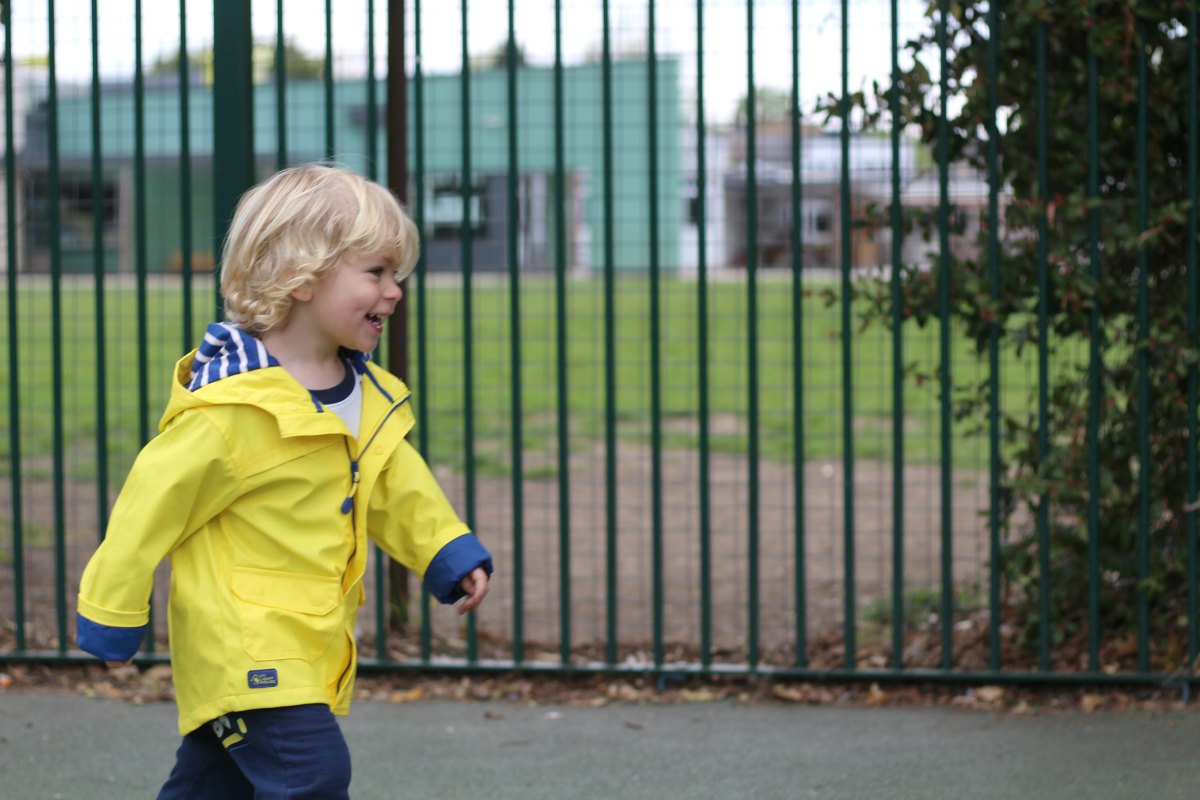 Our red Lighthouse winter coat saw us through the colder months keeping Caspian warm and cosy yet allowing him freedom to move and play outside due to it being fleece-lined yet still thin.  We were therefore very excited to try their new spring line and this yellow design of The Sailor Rubber Rain Coat really caught my eye.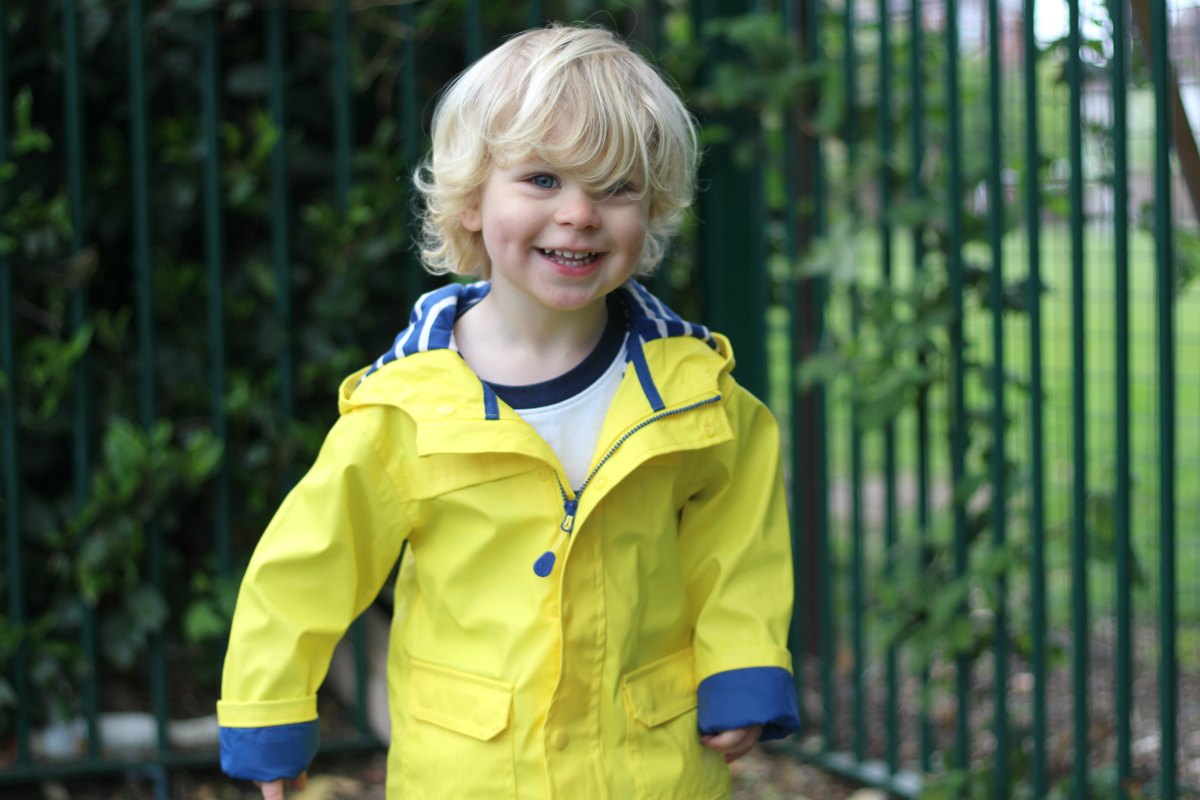 THE SAILOR RUBBER RAIN COAT, A TIMELESS CLASSIC
This timeless design pairing white and blue nautical stripes with a yellow rubber coat mean Lighthouse has created a true classic. Their stylish and practical cut allows your child move freely. The coat has great pockets and a practical hood for when the rain starts.
This model is in a size 3-4 hence the generous look on my tall two-year-old. We had to roll the sleeves up yet at the speed he's currently growing you never know how long clothes lasts.
The Sailor Rubber Rain Coat retails at £28.95 and is available in size 1-2 up to 7-8 years.
We tested out the coat first at our local playground and then at beautiful Bushy Park where Caspian discovered a pile of dried leaves that provided hours of fun. Despite the weather forecast promising rain we were spared. I'm sure this will keep him dry next time we are caught in a summer shower though.
One thing that really impressed me was that despite running, climbing and jumping giving his mother a near heart attack with his fearlessness he never got sweaty. I remember the old-school raincoats that did indeed keep you dry but didn't allow your skin to breath leaving you sweaty. He seemed very comfortable throughout the day.
It is a perfect addition to any child's wardrobe.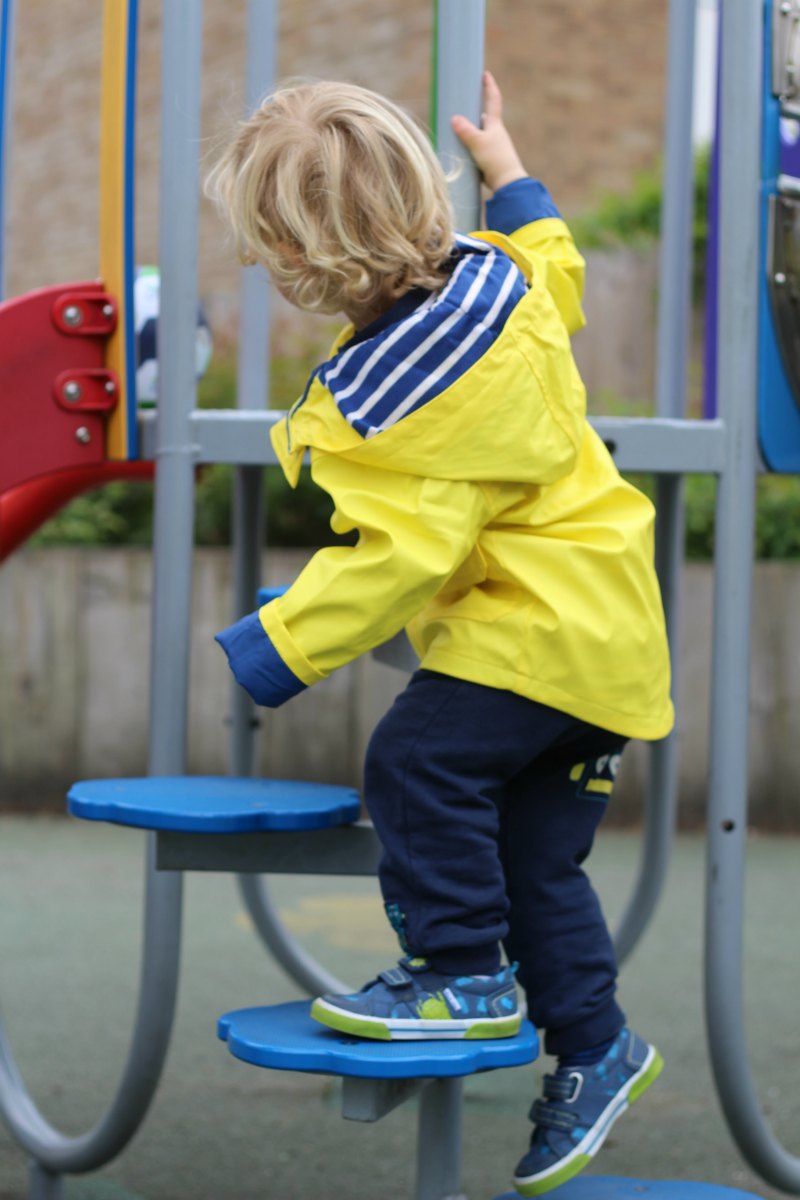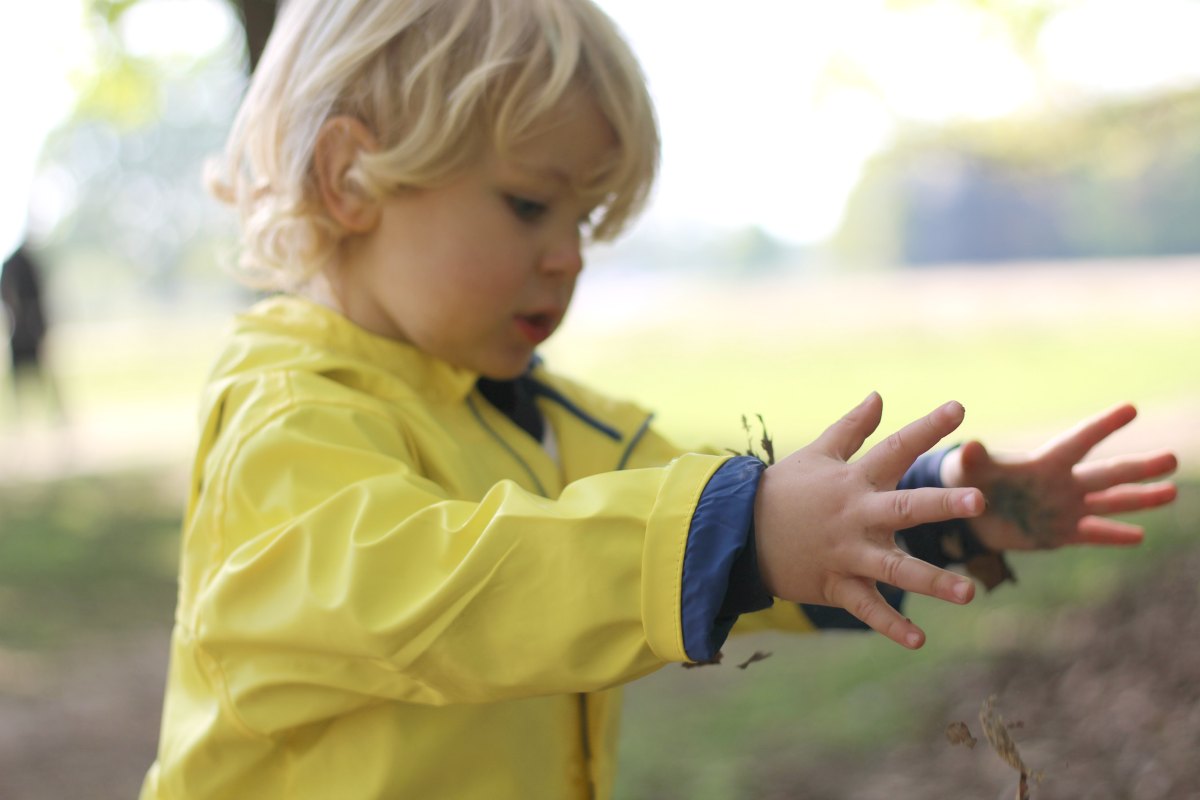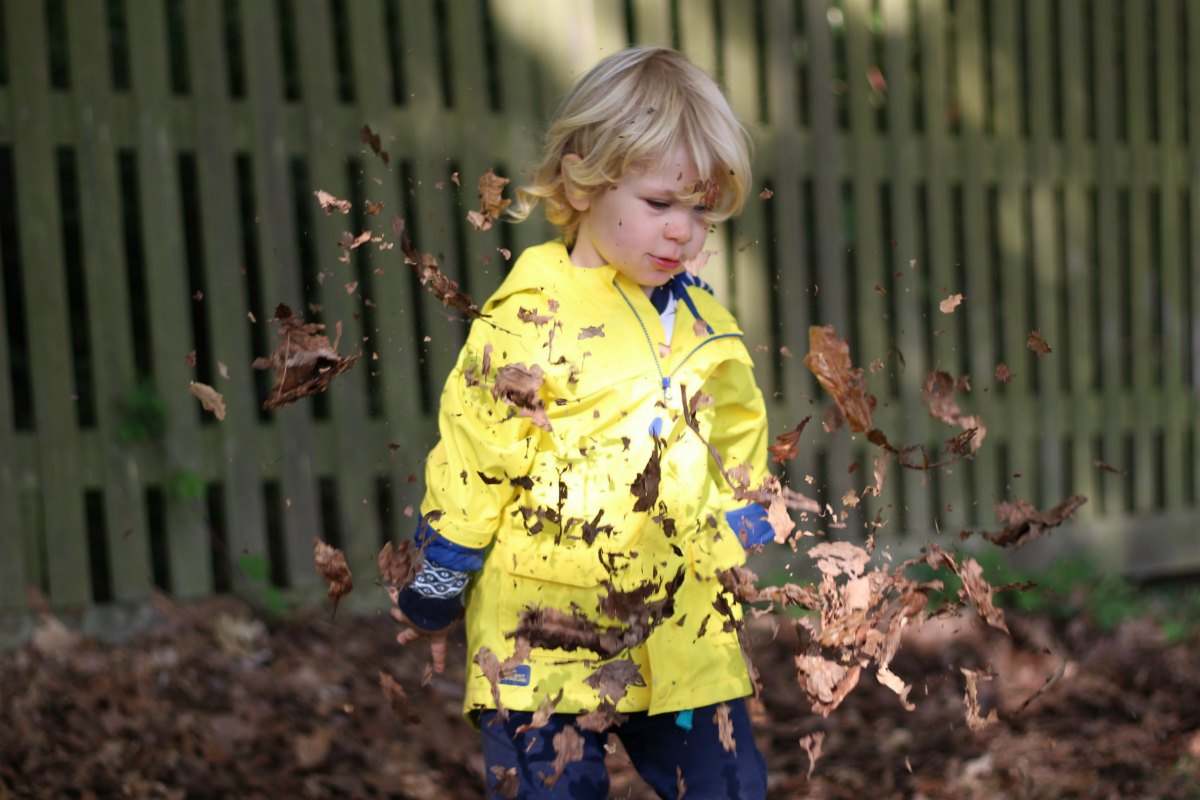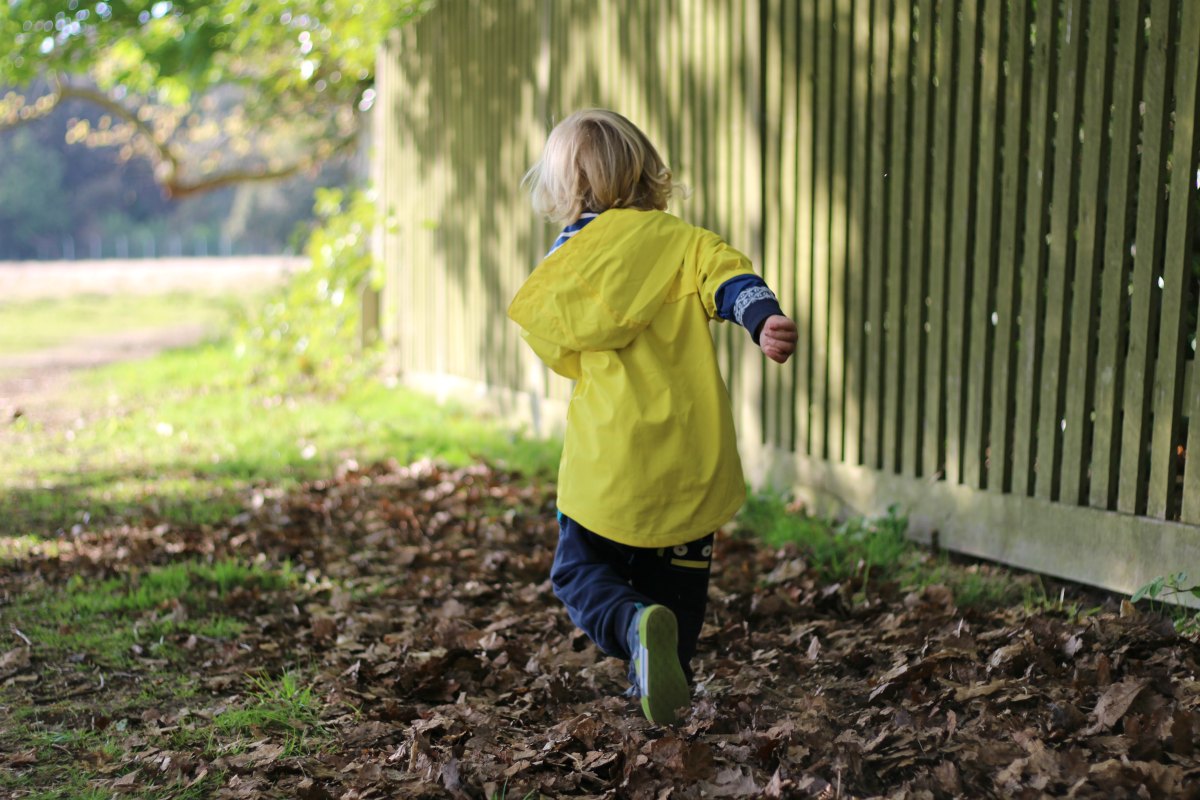 Please note we were gifted this coat for the purpose of this review. All words and opinions are my own. 
Please follow and like me: