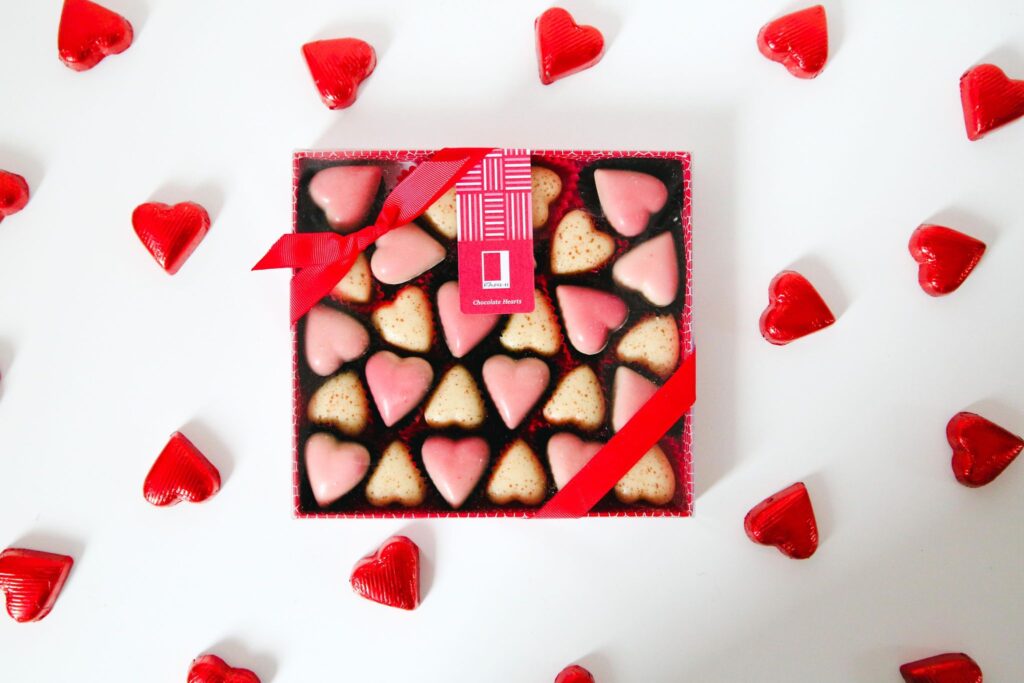 Valentines Day is around the corner. It's always a busy time in our household as it is not only mine but Caspian's birthday, too, the day before. While you might choose to celebrate love on any given day throughout the year I like that in our busy lives we are reminded to take stock and celebrate. Whether that's a lover, a friend, your children or even yourself. Picking something unique and wonderful can truly make someone's day. With the past couple of years of turmoil not to mention more global political rows on the horizons who doesn't need a bit of extra love in their life. You might know someone who adores a sweet treat. Someone who's dull winter skin needs a helping hand. There might be a person who deserves a beautiful piece of jewellery or an amazing new perfume. Read on to find out which four brands I would suggest this Valentine's Day.
ADORABLE LOCKET NECKLACE FROM ASTLEY CLARKE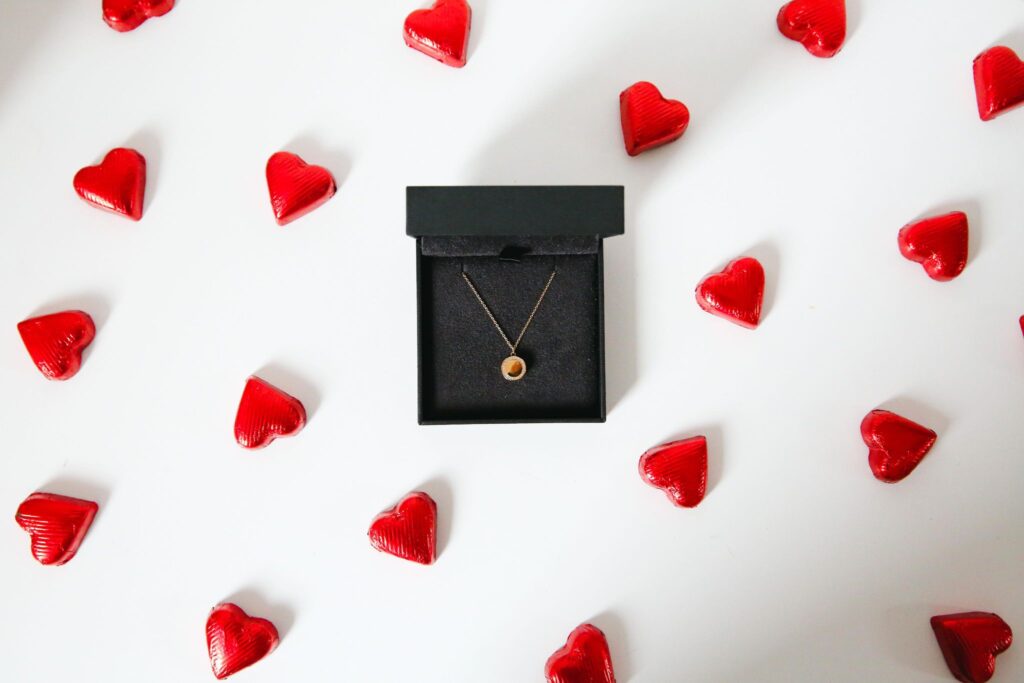 Since having the boys my love of photography grew even more. They are by far my favourite subject to capture. I also adore delicate necklaces and wear them a lot in everyday life. What better than combining the two with a stylish locket necklace like this piece from Astley Clarke. It's the Cosmo design symbolising infinity. They have many beautiful ones to choose from. It's made from 18c gold vermeil sterling silver and set with white sapphires.
The first thing I noticed when it arrived was the weight of the locket. It's a quality design that is simple yet stands out. I chose one of my favourite pictures of the boys. One of Caspian gently kissing a giggling Orsino. It's shows the love between them and the overwhelming infinite love I have for them both.
Astley Clarke also offers a free engraving service and I chose C&O on the back. You can add dates, names or places to make it special to you. Their online service was very easy to use. I simply picked my favourite design. Uploaded the photo. It gave me a preview of what it would look like inside the locket using clever technology. Then I typed in the chosen letters for engraving and picked a font. It arrived the very next day in a beautiful gift box and I couldn't love it more.
THE SWEETEST CHOCOLATE HEARTS FROM FARHI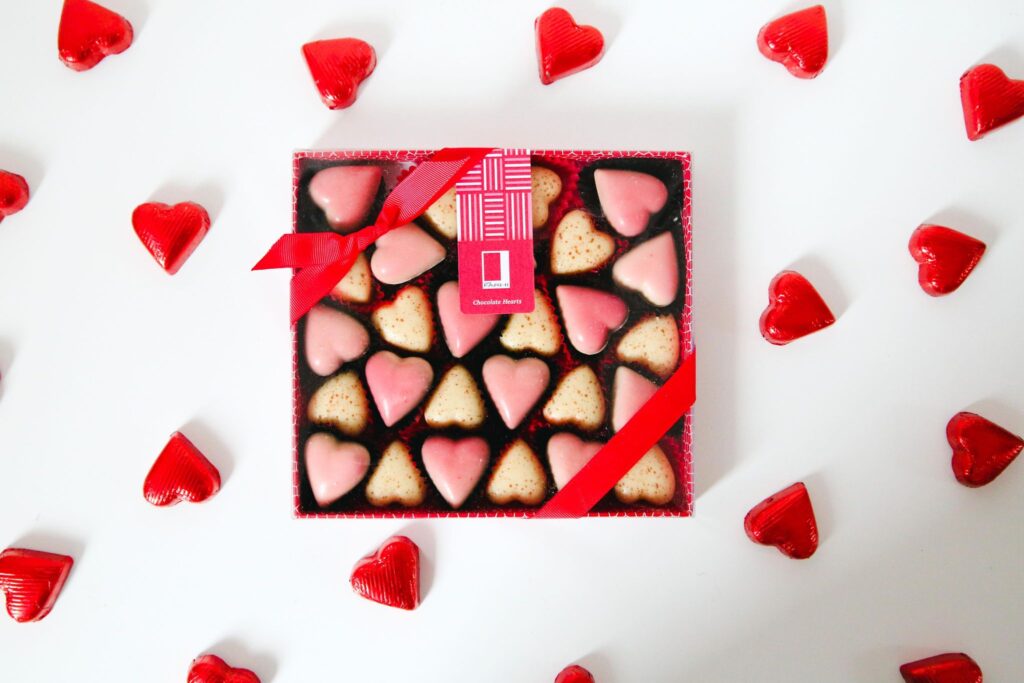 The most precious chocolate hearts from Farhi is winner this Valentine's Day. I love the way these delicious chocolates are presented in an adorable giftbox ready to be presented to a sweet tooth of your choose. A selection of both milk and white chocolate hearts filled with a sumptuous Rhubard Ganache. These are truly luxurious chocolates that will melt anyone's heart. Farhi has a vast collection of amazing treats. Started by Rita Farhi over 16 years ago they produce premium confectionery perfect for any occasion. Their creations are adventures like the rhubarb filling in these but it is certainly paying off and I can highly recommend them as a wonderful sweet treat for your chosen Valentine.
LOVING SKINCARE FROM ECOOKING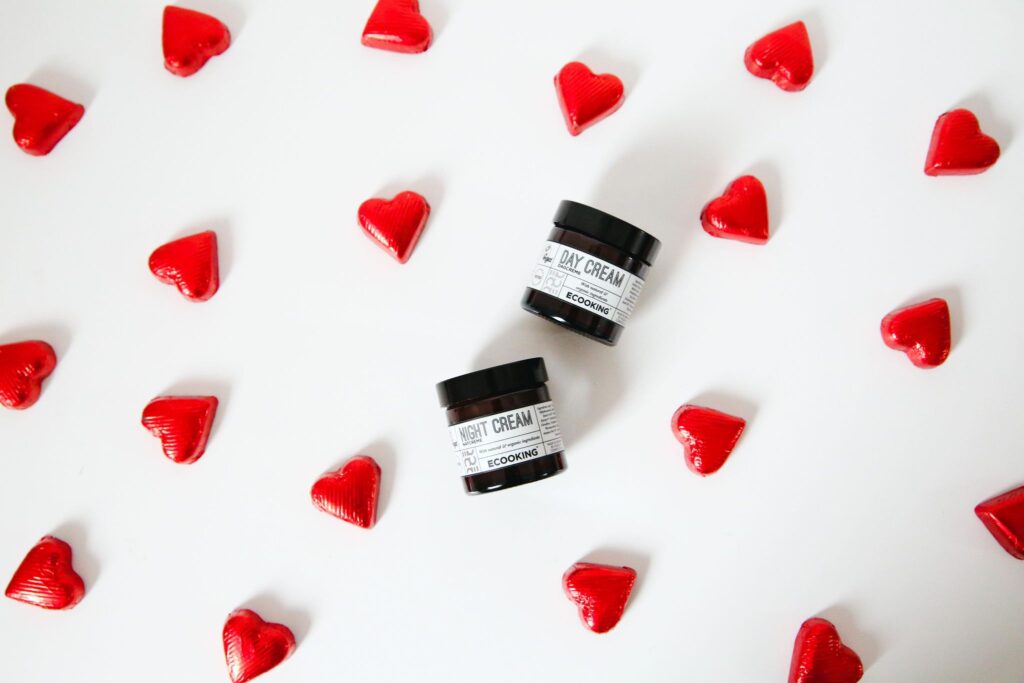 I have been a fan of Ecooking for years. We share a Danish heritage of which I'm very proud. The products are simple yet so effective. If you yourself or someone you know is suffering due to the battle of cold winter days and the drying effects of central heating then treat them to Ecooking's magical products this Valentine's Day. Especially their Night Cream is top of my skincare list. It smells divine and does wonders while you sleep. Looking for that special Scandinavian glow then look no further than Ecooking. Fonder Tina Sogaard has such passions for skin and self-care and it translates into the range of products she has created.
THE MOST SENSUELLE SCENT FORM CHANEL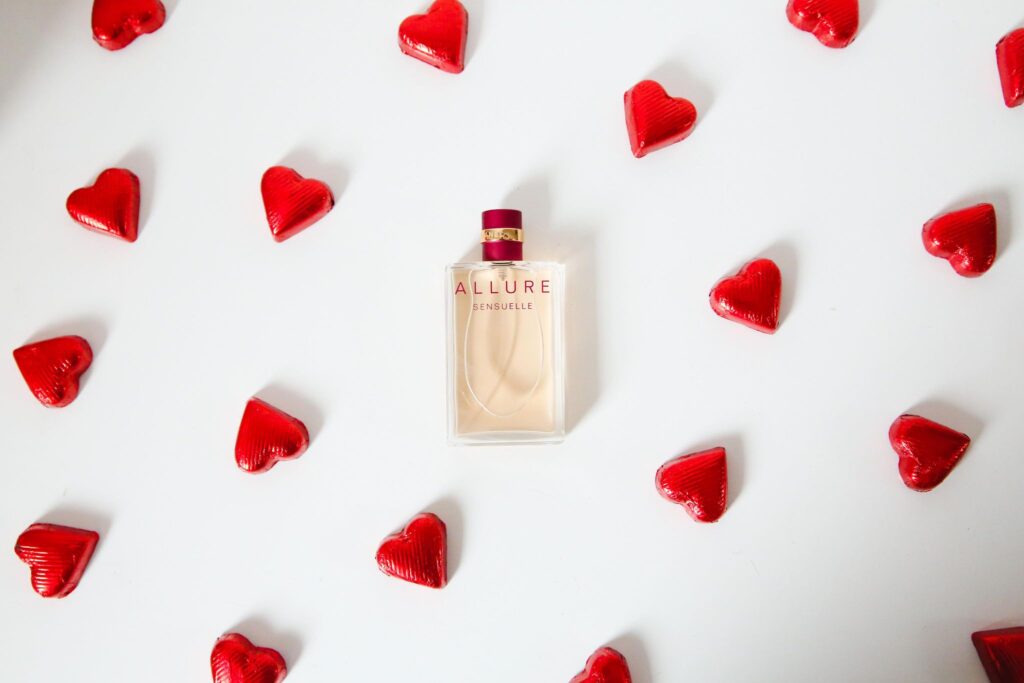 Now I received this for Christmas. Who doesn't love a bit of Chanel under the tree. It used to be my go-to-scent before I had the boys. I stopped wearing perfume when they were babies but missed it. Especially this amazing smell. The Chanel Allure Sensuelle is warm and as the name suggest very sexy. It makes me feel so good when I wear it so it's back high on my wish list for birthday, Christmas and Valentine's Day. It's the one perfume I've always had so many compliments on. I feel it blends nicely with my natural scent and it's long lasting. What's your favourite scent?
Disclaimer: This post contains PR samples. All words, opinions and photographs are my own.