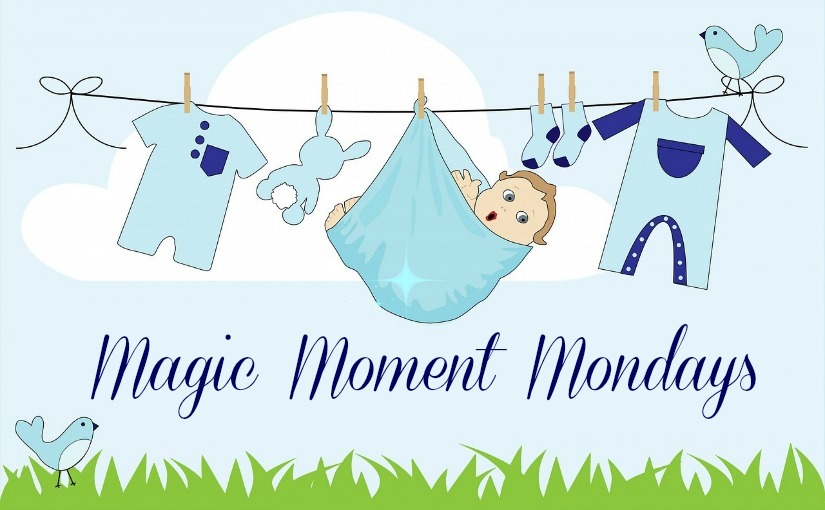 Not surprisingly I'm a big fan of Scandinavian kids clothes as you might know from my A-Z guide from last year. If you missed it you can find it here. And I'm renowned for putting Caspian in quirky and colourful outfits. Lately, I've still gone for mainly Scandi, but chosen more monochrome and slightly simpler patterns, like the outfits he's getting for his birthday next month.
I think I really shocked people when I put him in jeans for the first time the other day. We were lunching with our lovely NCT group, and they were very surprised to see Caspian in an ordinary outfit, as they called it.
I found that he looked a lot older, too. Because he's tall he's often mistaken for being somewhere between 18-24 months but I think the shirt and jeans really emphasized this. I have shied away from jeans/denim until now, as I felt it was difficult for him to move freely. Ever since he learned to crawl at around 7 months, he's always done so in a weird zombie like style where one leg is lifted. I think it's because he's really keen to walk, though he's still to master this unaided. And then it's just stuck. Daddy Long Legs and I have found it cute if a little peculiar, but as he's very fast and it didn't seem to bother him so we just left him to it. I noticed he didn't do it when wearing these jeans – and was perfectly capable of crawling "normally", so the zombie style must be out of choice. I hope he always stays true to himself! And he luckily didn't seem as restricted as I had feared and was still as fast as anything.
The jeans are from Danish brand Molo. They are a size 86 and therefore made for 18 months, and still a little (too) long I'm happy to say, as he's going through clothes sizes like there's no tomorrow. The shirt is Zara.
My little model has just discovered he can close doors, an activity that now provides great amusement!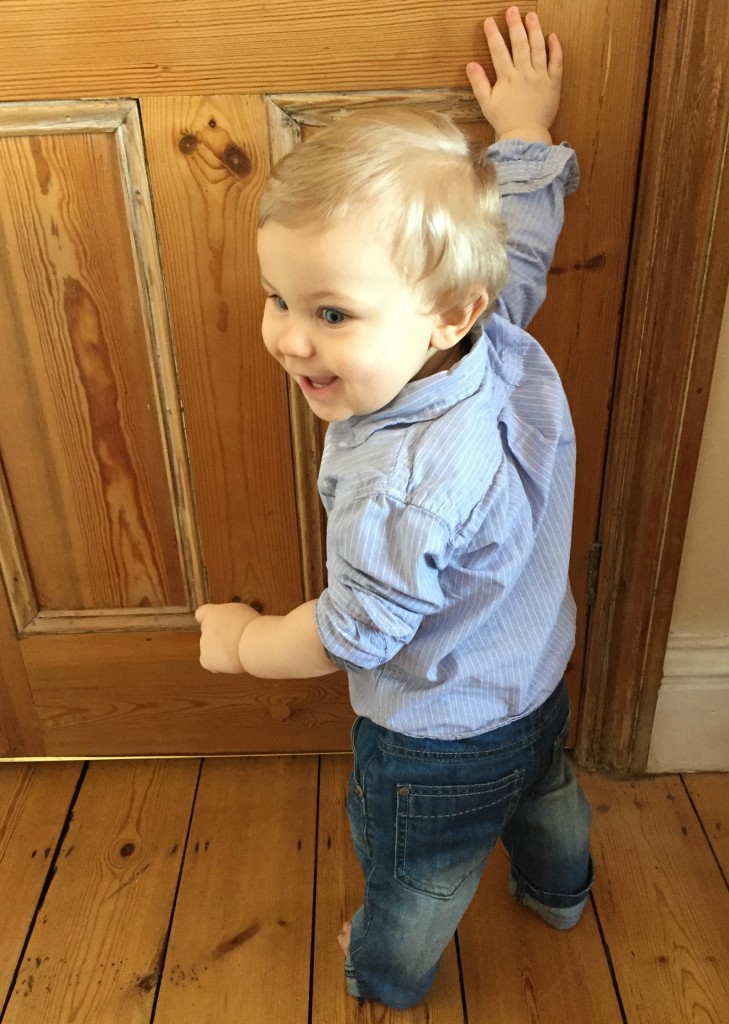 What's your favorite outfit on your child? And what would you never put them in?