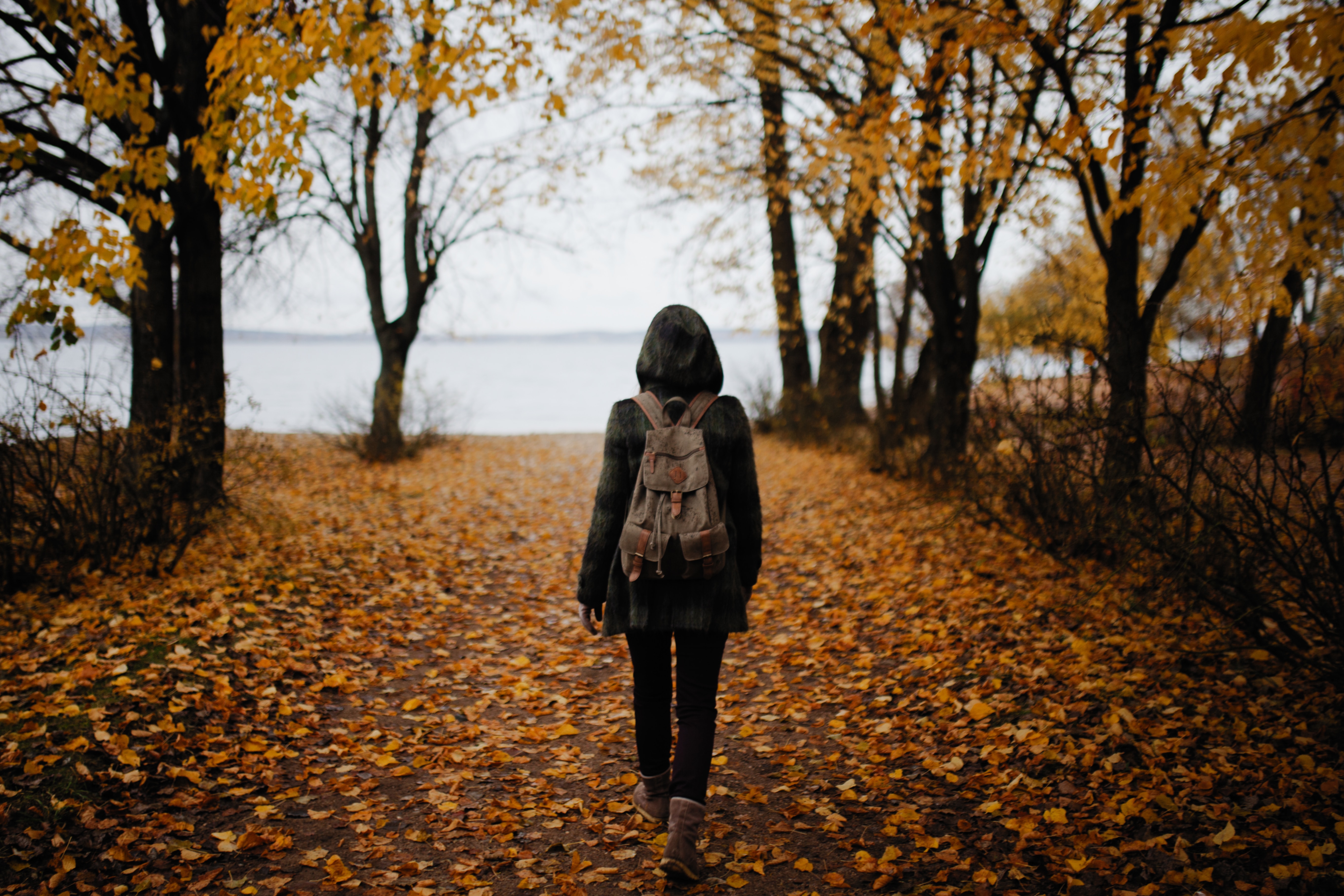 Have you heard of mindful walking? I've always loved walking. Well, that's actually not quite true. Once when I was about 5 or 6 my grandfather took me and my siblings for a very, very long walk around a lake. We were so tired by the end of it and our little legs simply couldn't keep up. It became a bit of a joke in the family that whenever he saw us he would suggest going for a walk around this particular lake and we would run off to hide. When I moved to Belsize Park in North London back in 2009 I didn't have much money. I was spending my savings on my drama school tuition and rent so I walked most places. I didn't mind and actually got in amazing shape from simply an hour's walk every day. It also allowed me to clear my head before and after school.
I think that in today's busy society a lot of us take the benefits of walking for granted. Each day we limit the steps we take by driving or sitting for long periods of time. But walking even for 20 minutes a day has unlimited benefits. Not only for our health but our spirit as well, for as we walk, we connect with the earth.
WHAT IS MINDFUL WALKING
What I often find when I actually make time to just walk. Not run. Not stressing getting to the school in time for pick up. Rushing around with a long to-do list crossing off everything and panicking about the things I didn't get to do. No. Simply the calm walking of 'just walking'. Mindful walking. When you connect with the earth beneath you. Even if you are walking on harder surfaces like concrete. This helps us to slow down to the speed of our body and take the time to integrate the natural flow of life into our cellular tissue. It simply allows us to exist in the moment.
Try with each step you take to become more mindful. Of yourself, your feelings and your surroundings. By properly slowing down you can start to pay attention to where you are in yourself and your body. You start to notice your breath. Inhale and exhale. Focus on that. This will lead to you becoming more aware of the environment around you. You now start to recognise the normal flow of your thoughts and feelings.
By walking and practising breathing mindfully we gain a sense of calm and tranquillity. Problems and troubling thoughts that have been creeping in during the day slowly fade away because we are in the 'now'. If you feel stressed and overwhelmed then mindful walking might be just the cure. The colder weather of the coming winter months should not stop you from getting outside. Simply invest in a good pair of trainers or walking boots and wrap up warm. You will thank me afterwards!