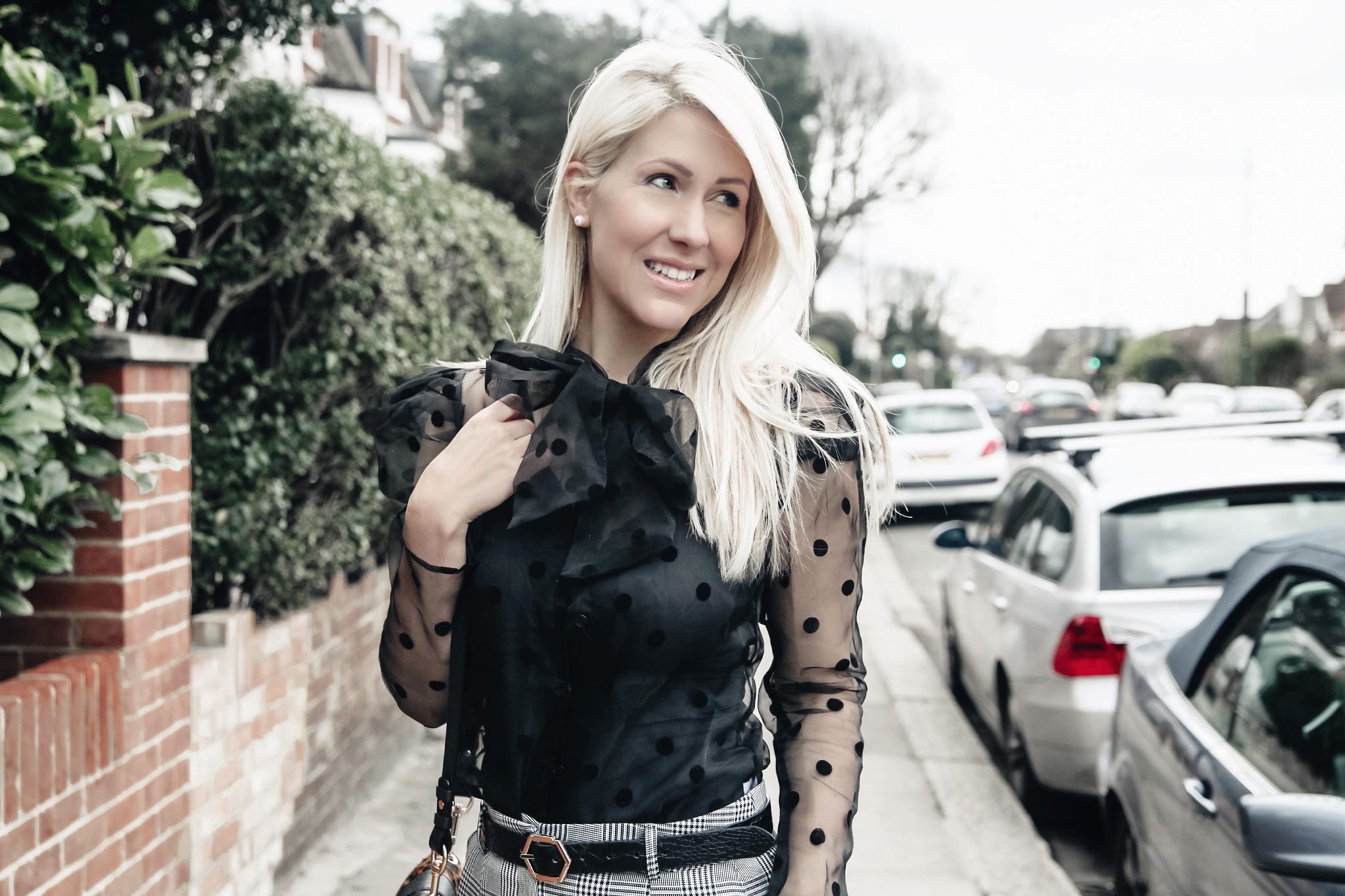 Polka dots as a fashion trend is hardly groundbreaking. Yet like a check pattern or animal prints, it's a great wardrobe staple which will make you look stylish this spring. I love polka dots especially to brighten up my seasonal looks. Polka dots were spotted (pun intended!) all over the catwalk this year with big name brands like Gucci leading the way. If you love monochrome, polka dots are a great way to create a chic look that's a little softer. Yet SS2020 you'll also find more colour prints available.
Who's ready for spring? Even though we haven't had a harsh winter as such it's been very grey, wet and depressing and most of us long for some sunshine. I certainly know I do! As mentioned in recent posts I'm trying to create more of a capsule wardrobe. Picking items I know I'll wear a lot. I'll only add a few extra pieces each season. Polka dots will definitely be in there this spring.
CUTE POLKA DOTS DRESSES
Now polka dots work effortlessly on dresses. Whether you love the classic brown and white combinations of the iconic Pretty Woman polo scenes or you prefer a cute black and white number you can't go wrong with a spotted summer dress. I love this style from Femme Luxe in monochrome. The bodycon fit is very flattering and you can wear it on or off the shoulders. I'd pair this with a denim jacket and a wedged heel for an adorable spring look.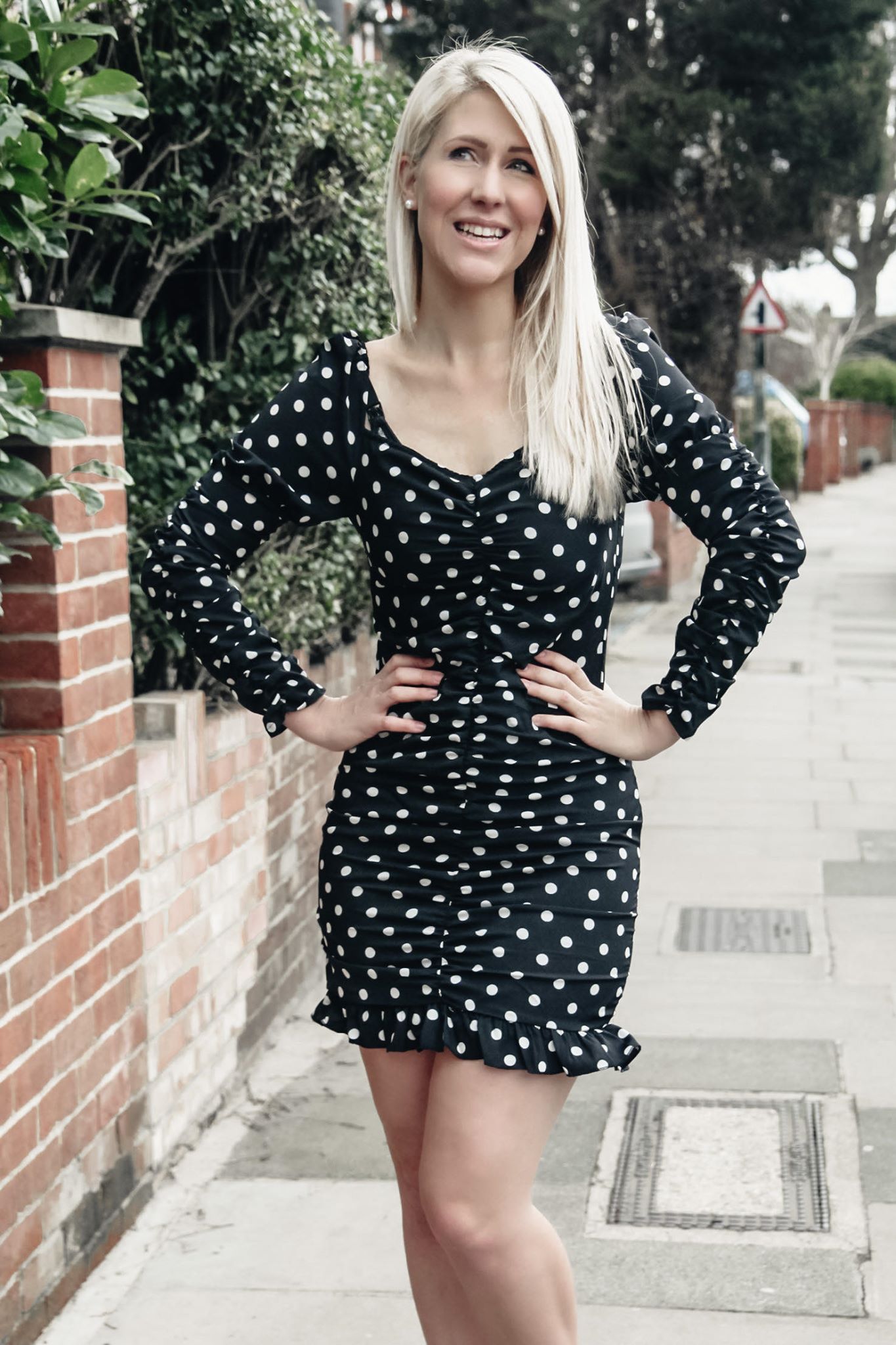 POLKA DOTS FOR WORK AND PLAY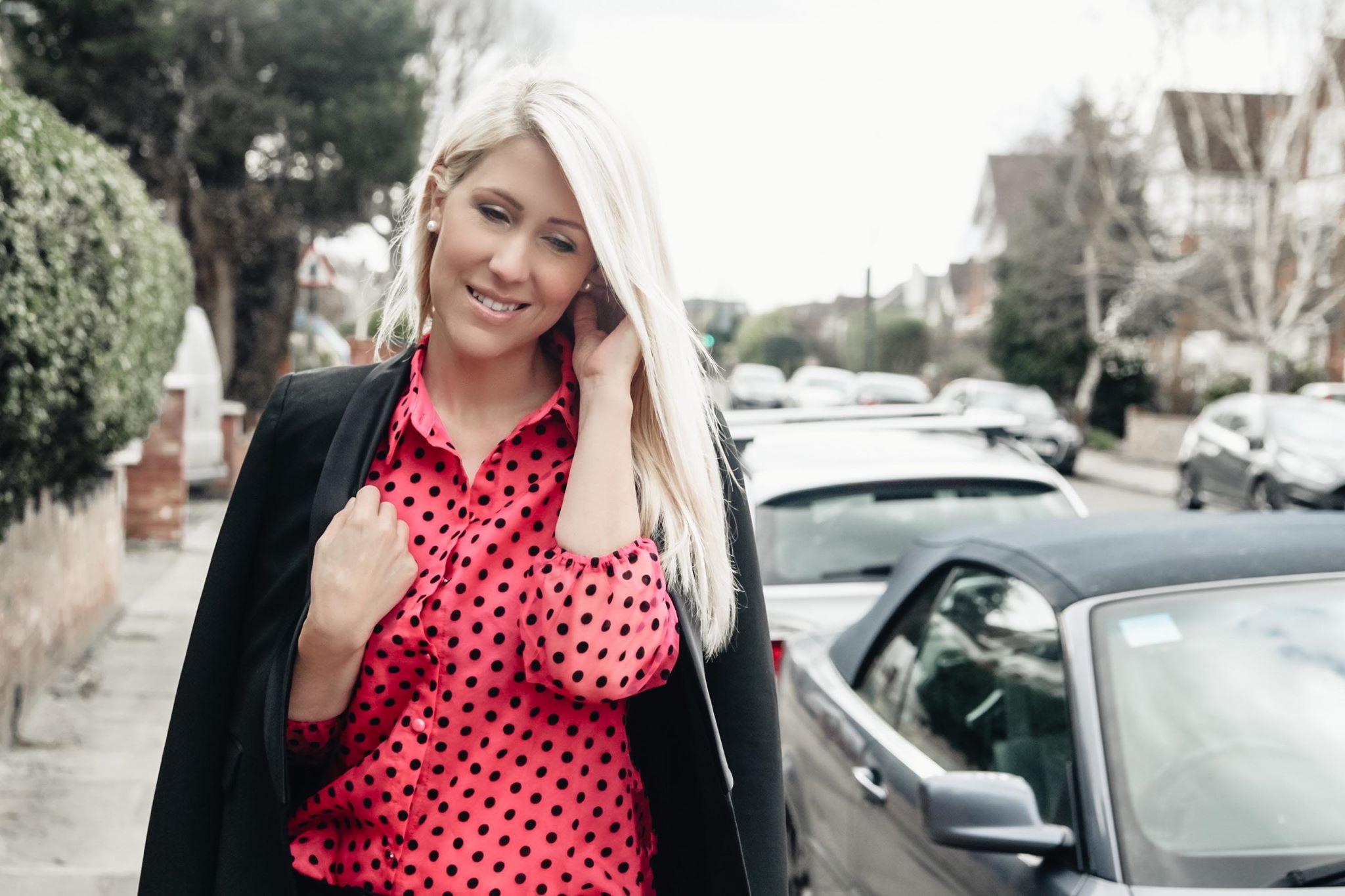 I mainly work from home which means I prioritise comfort when it comes to clothes. If you need some inspiration for what to wear on the school run I wrote about this in one of my latest posts. Yet, I've found that getting dressed definitely helps me to be more productive. Also, I often have events and meeting in town so need clothes that work for it all.
My favourite outfit is the sheer bow shirt in black with black dots paired with the checkered trousers, both from Femme Luxe. I love that they clash but at the same time work perfectly together to create a super stylish outfit. Paired with quality accessories like my See by Chloe bag (A birthday present for myself!) and great boots this will be something I'll wear many times over this year.
I invested in these leather trousers in the sales and they work with so many things including this great top. I love the subtle yet effective polka dot puff sleeves in a gorgeous lilac shade. The colour happens to perfectly match my favourite shoes as well. This look works for business as well as a dinner out with friends.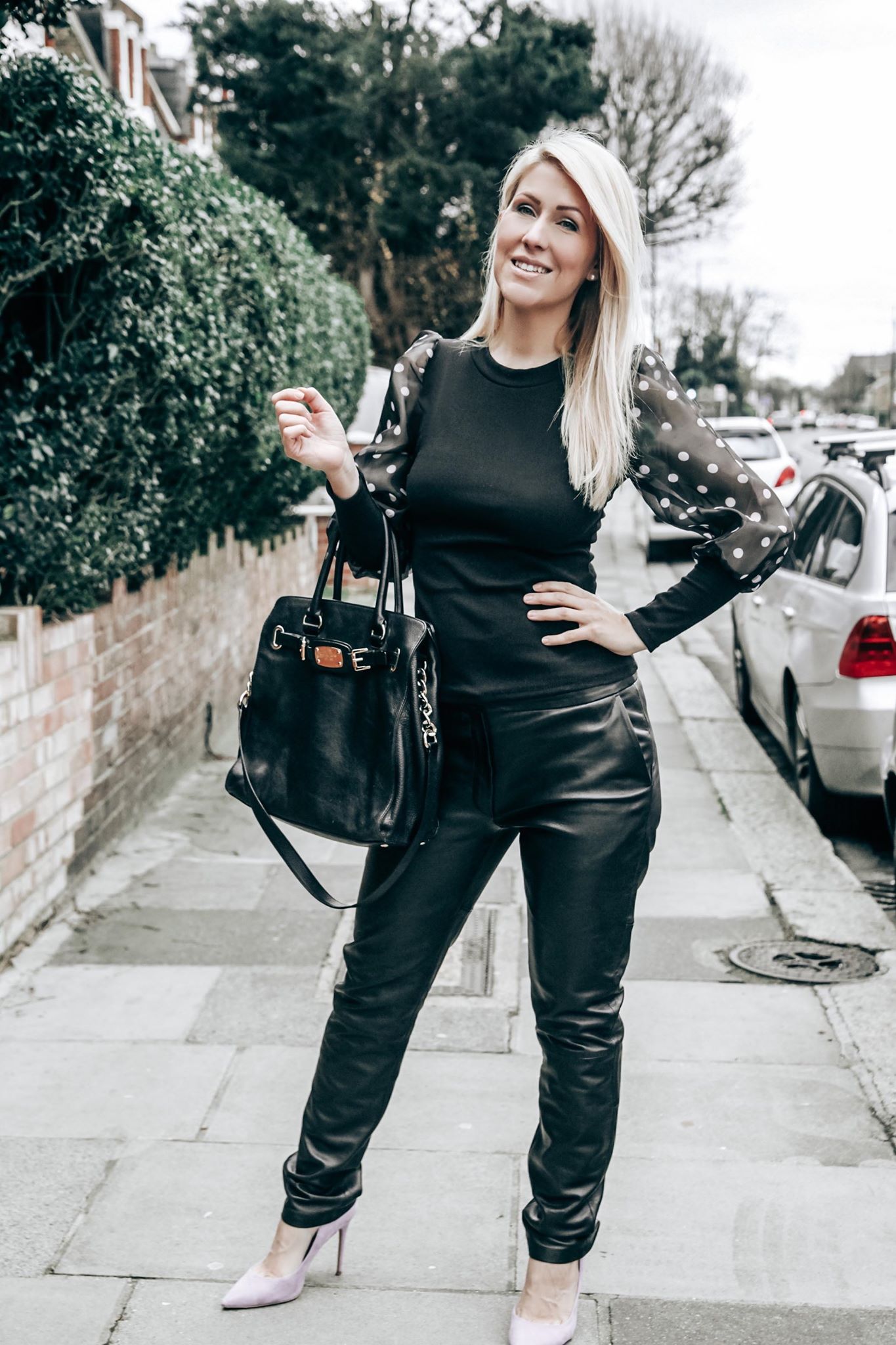 Whats' your favourite style? Do you prefer dresses or trousers? Will you wear polka dots this spring?
Disclaimer: I was sent these products for review and compensated for my time. All words, opinions and photographs are my own.