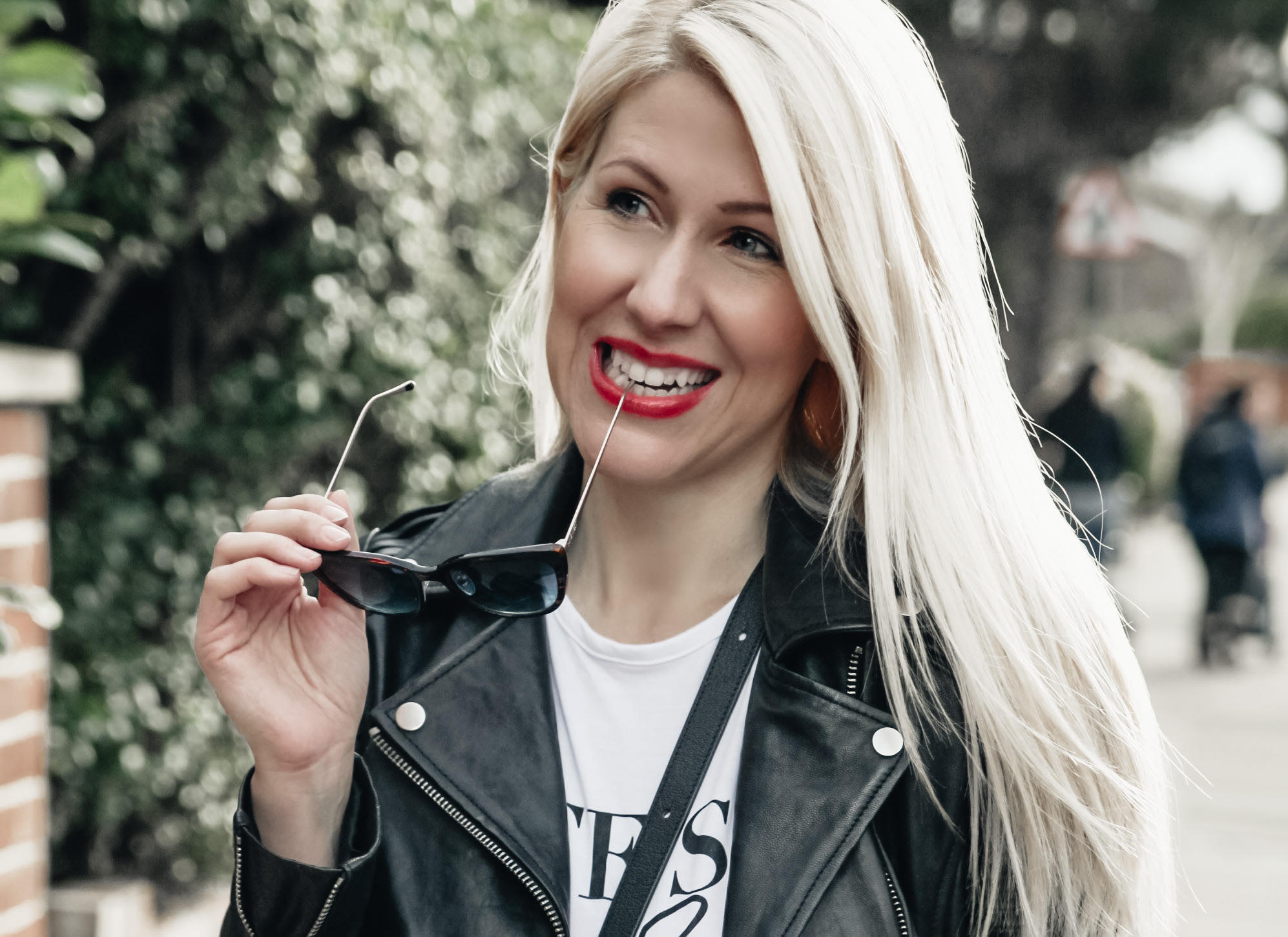 Who's ready for spring? I know I certainly am. I love a good winter coat but I'm ready for spring fashion. I'm trying to pick key pieces that have longevity and will be used a lot. Working from home means it's tempting to use stay in my PJs all day especially if Daddy Long Legs is doing the school run in the morning. Although I've found that getting dressed and on the go makes me more productive. I return home after some fresh air and is ready to take on work. What makes me feel even better is being dressed in comfortable stylish pieces that I can mix and match easily. It saves me overthinking what to wear while also getting the baby and the big boy ready and out the door. Here are some of my favourite basics from Femme Luxe.
STAPLE PIECES FOR YOUR SPRING WARDROBE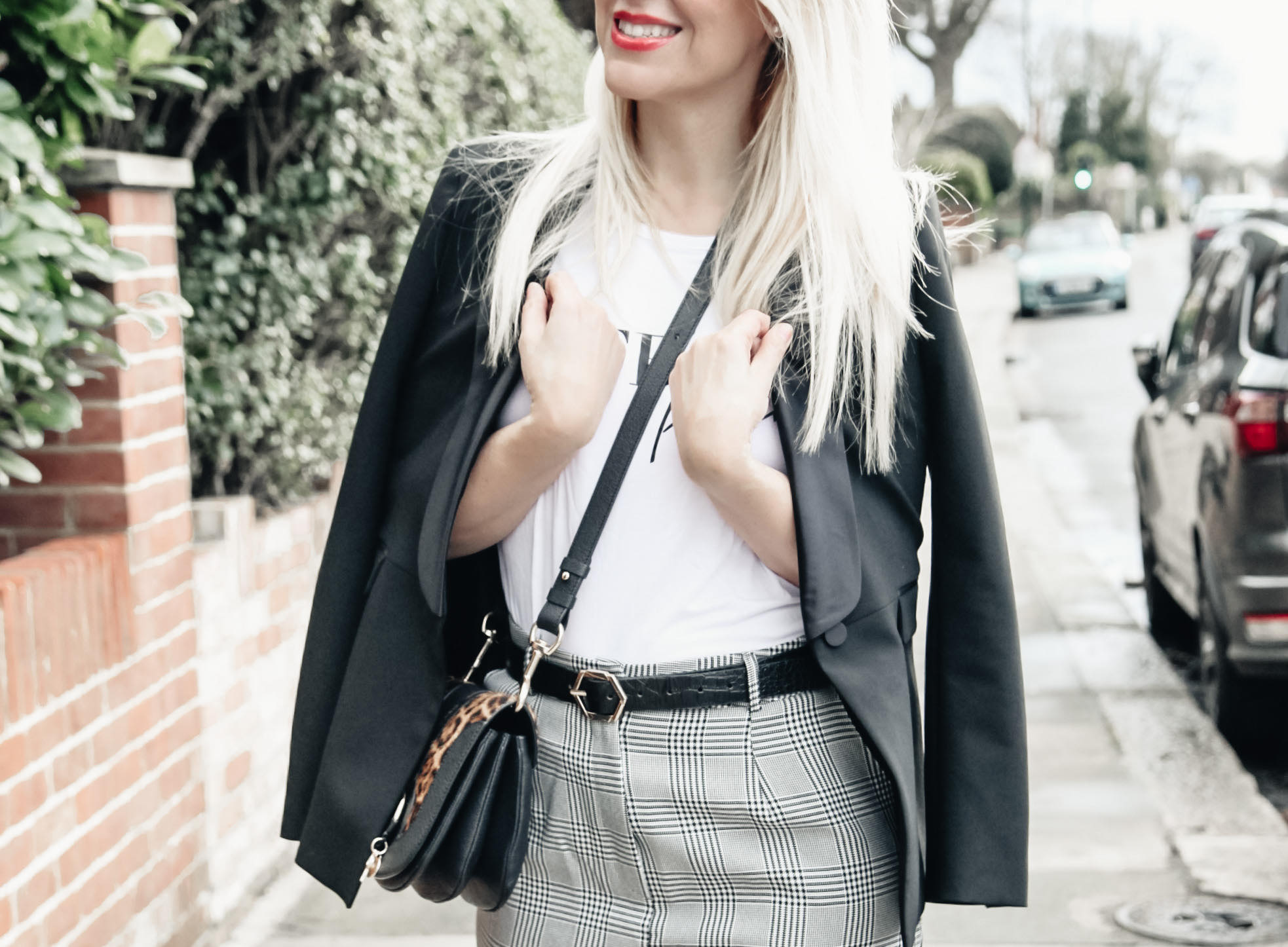 With time I've learnt, I'd rather buy clothes I love and that suits me and not be a slave to trends. I've always embraced my curves and prefer jeans and trousers that show them off. A couple of great pairs of jeans, a nice pair of trousers, a white tee and different jackets and you are basically set for the week. Especially if you pair it with the right accessories like a black belt, gorgeous handbag and stylish pair of sunglasses. Invest in quality as it elevates any look!
Femme Luxe has such a brilliant range from loungewear to going out dresses. They also do great distressed mom jeans as well as classic slimline designs plus so affordable, too. Their 'Life is Peachy' white t-shirt is just that perfect white slogan tee that works with everything. My favourite spring look is jeans, a white tee and my leather jacket. You just can't go wrong!
This spring I'm being more adventurous with my makeup so adding colour with red lips. It draws focus so if you don't have time to do a full face of makeup in the morning it's a great quick solution. Plus sunglasses can always hide those dark circles from sleepless nights with young children.
CARDIGANS OR BLAZERS
Some days I like to get dressed up and especially if I'm heading into town after drop off. Mostly I opt for comfort and a nice chunky knitted cardigan is perfect for that relaxed look. Keeping the rest to basics like jeans and a t-shirt it's easy to dress up and down by adding jewellery, heels and a different jacket.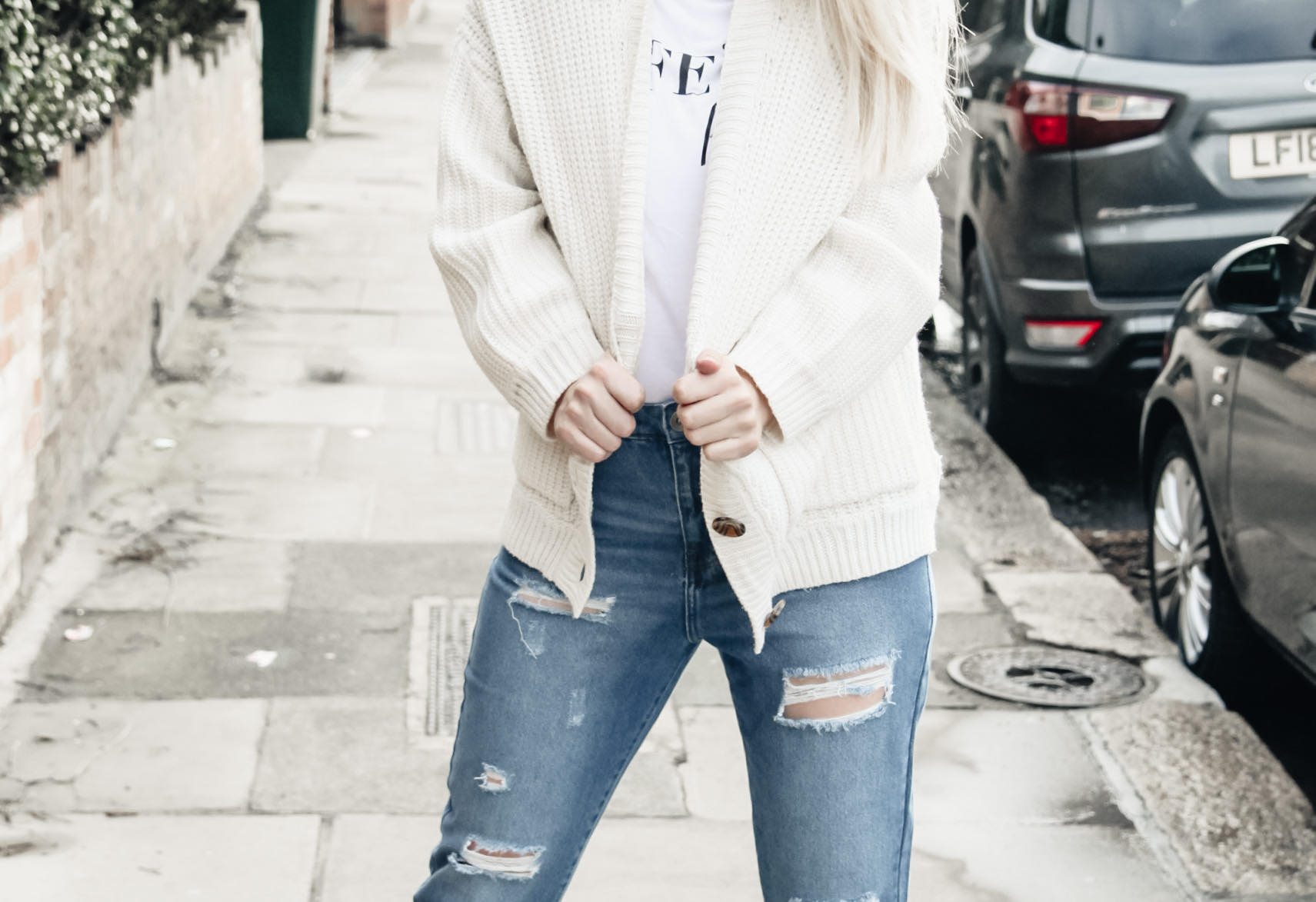 Finishing off with a blazer makes you look stylish and professional so a great option if you are off to a work meeting after the school drop off. What's your preferred school run style? Do you like to be dressed up or go for something more casual? Are you an activewear mum or a floaty dress mum? I'd love to hear in the comments?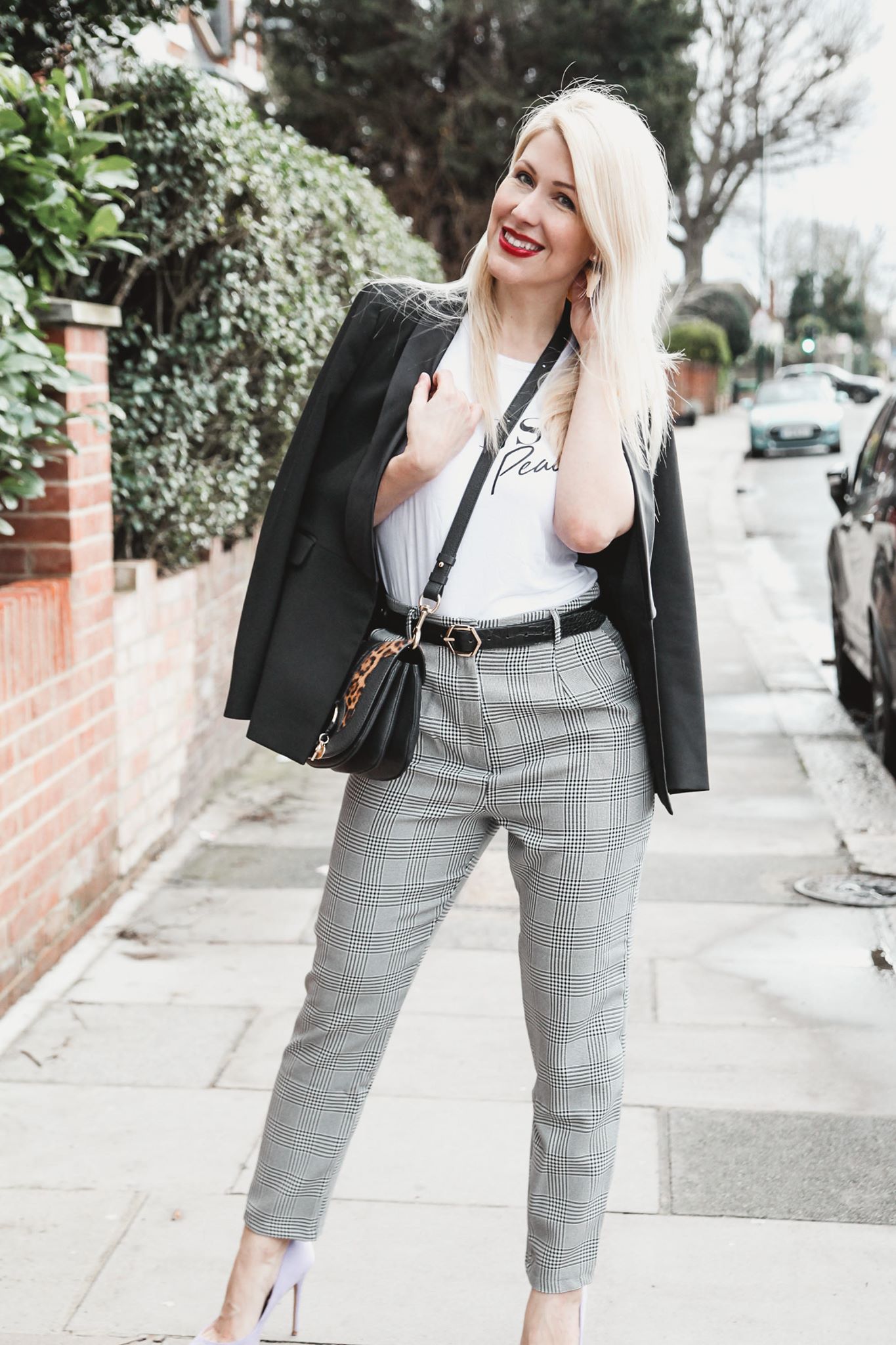 How amazing are these checkered trousers? High-waisted, fitted and really flattering.
Disclaimer: I was sent these products for review. All words, opinions and photographs are my own.