This is a collaborative post
Do you sometimes get the urge to redecorate but then stop because the project feels too overwhelming? Sometimes changing little things like a new set of cushions for the sofa, bringing in flowers and plants or framing some inspirational posters can be enough to give a room a lift and a whole new feel.
This spring we have teamed up with the fantastic site Posterlounge to show you some of their wonderful artwork and also give away a £30 voucher to one lucky reader to spend online. You'll find all the details at the end of this post.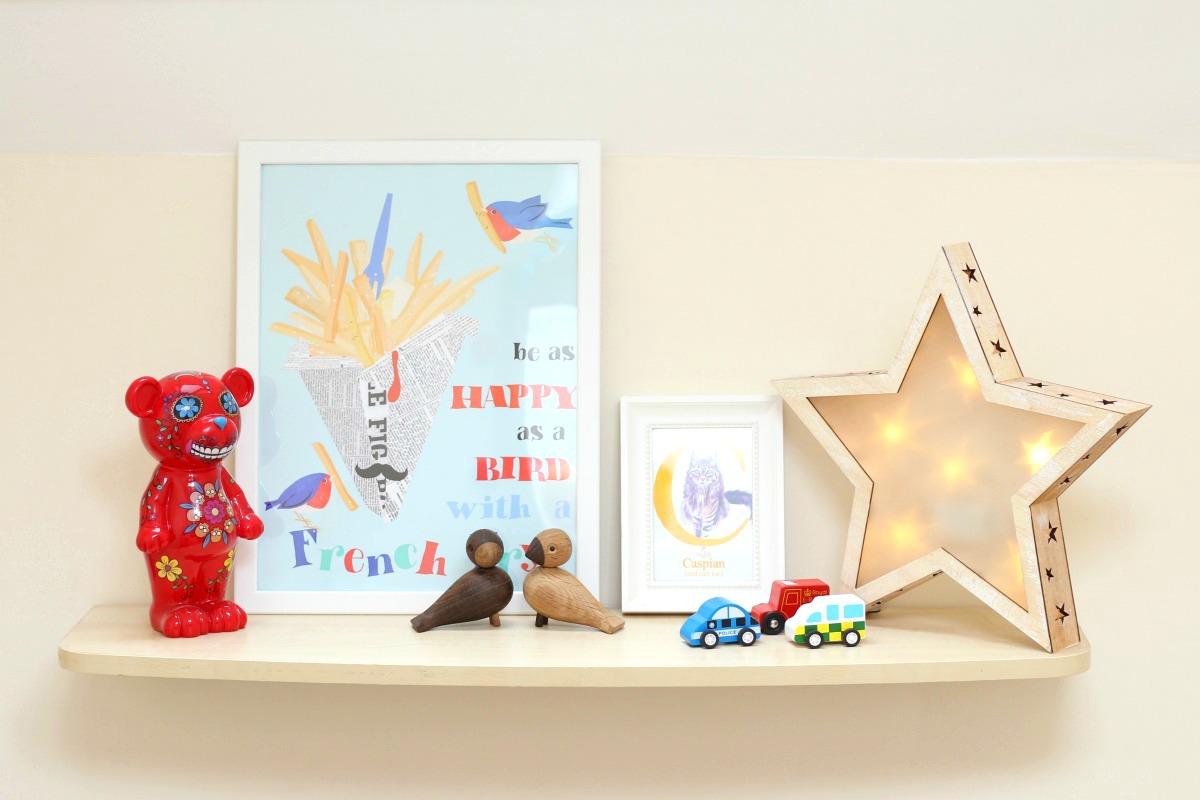 COLOURFUL POSTERS FOR CHILDREN'S ROOMS
There is no denying that our boy loves his cars. Actually not just cars but anything that has wheels or runs on tracks. So what better than to take inspiration from vehicles to do a mini-make over of his bedroom. I say bedroom yet he is still to actually sleep in there.
Caspian spends hours in front of the larger poster naming everything from the tractor to the ambulance so that one is clearly a hit. As is the fire engine one. The cute poster of the birds happily eating chippies Caspian thought was a giant ice cream, another favourite of his, so I didn't correct him.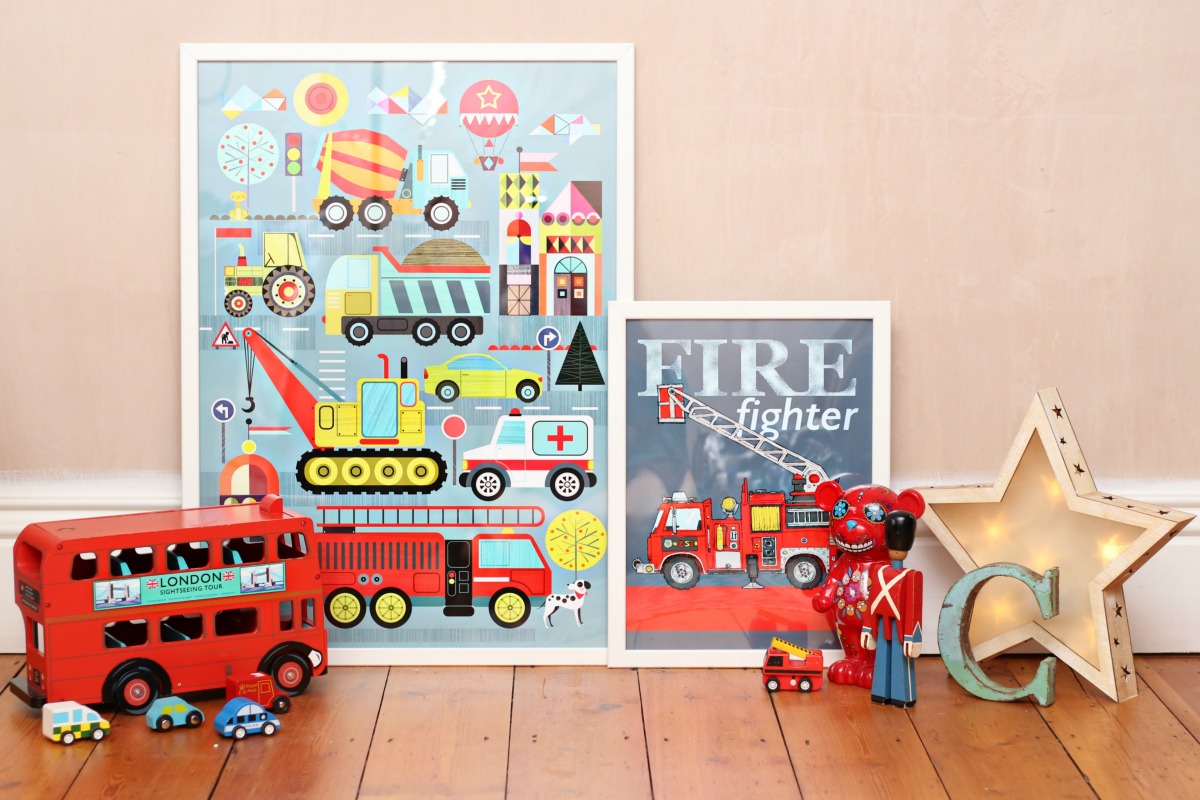 Whatever your little ones are into I'm sure you'll find a poster to match with Posterlounge. You can search for specific topics, go by their categories or simply be inspired by a browse of their enormous collection. Though be warned you'll soon find yourself absorbed and perhaps even a little overwhelmed by so many beautiful prints. Whether it's for your children's room, the living room or your office there's something to suit everyone's taste.
MY OFFICE CORNER
It's not just Caspian's room that's had a spruce up with the fun and colourful prints. I also chose some inspirational posters from their Scandi line for my little corner downstairs.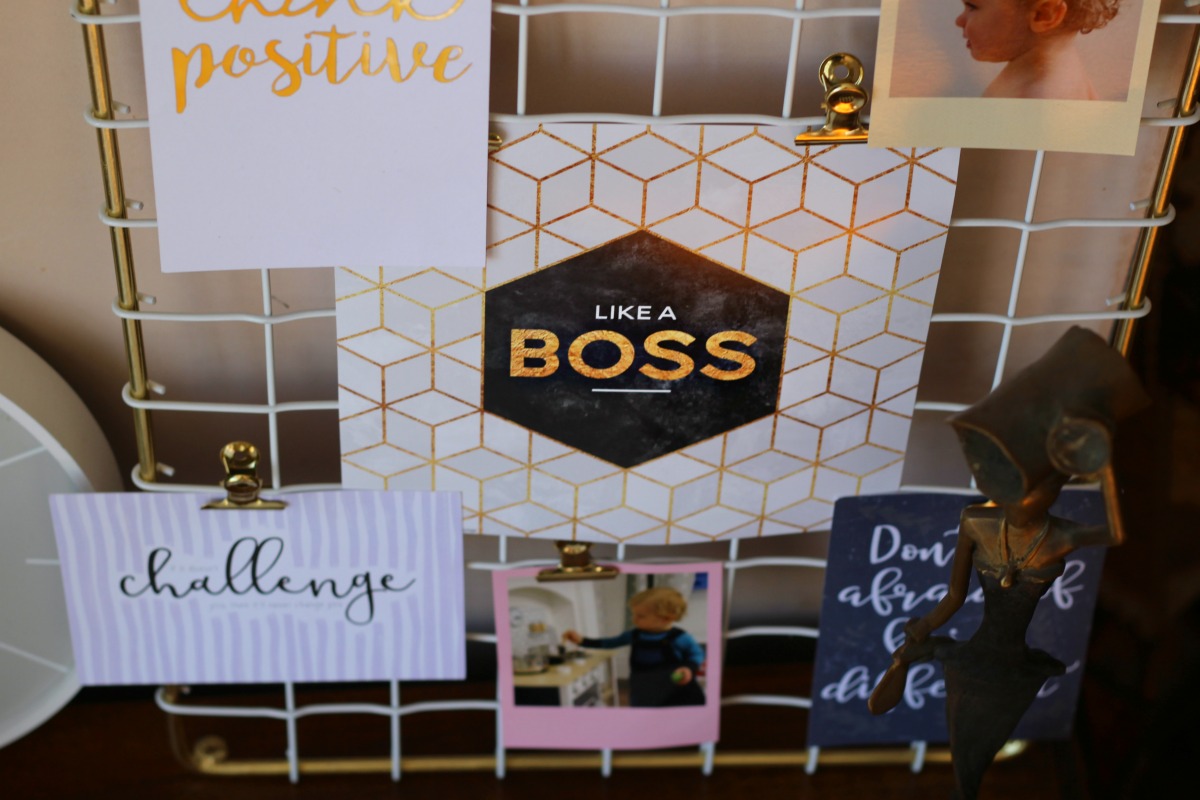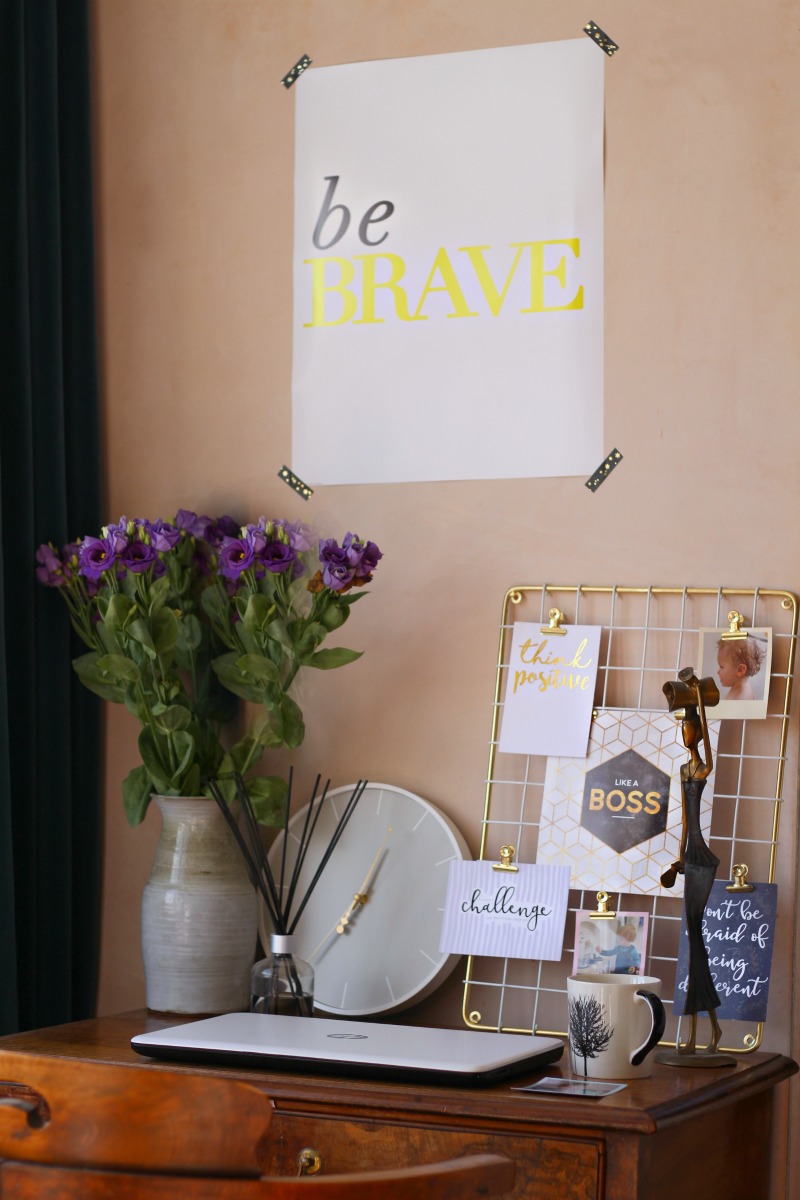 I'm still finding places for these beauties below and will experiment more with washi tape as it means you can bring your walls to live so easily. As an international household I especially love the London and Skandinavien posters, so they will need a special place to be showcased properly. They also do a fantastic STOCKHOLM poster!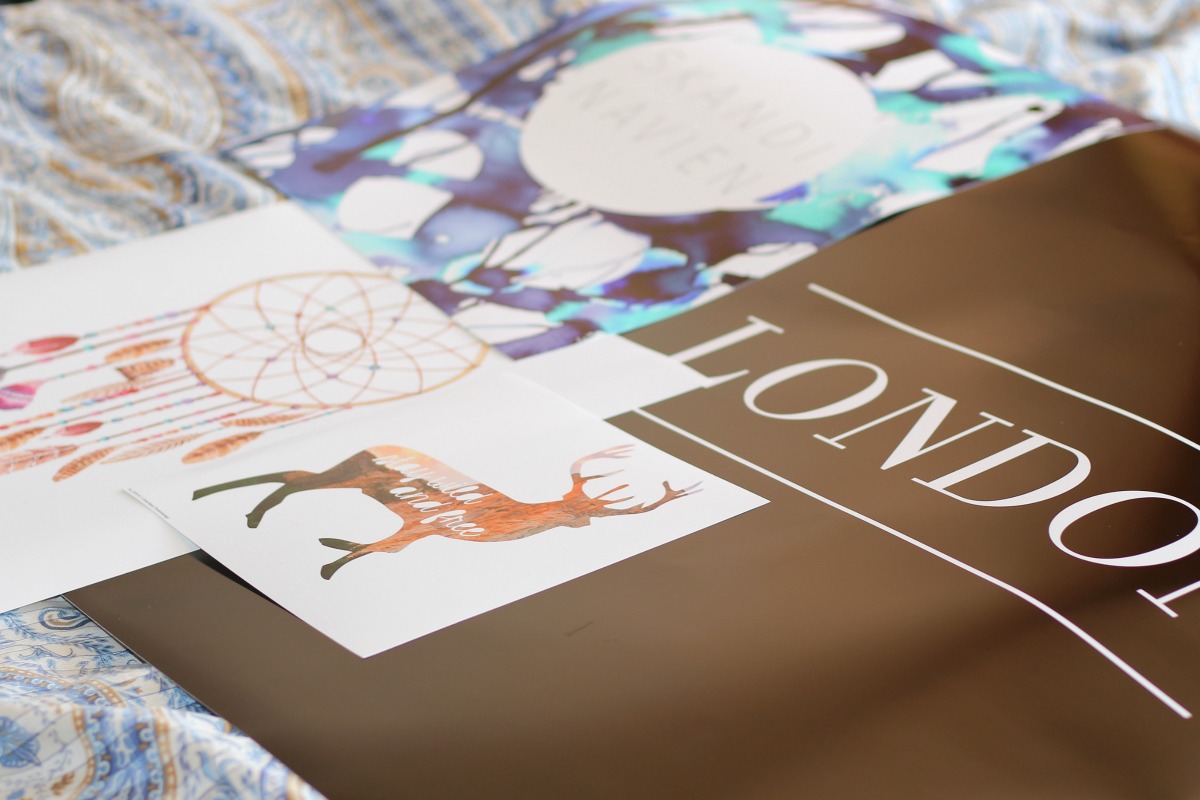 WIN WITH POSTERLOUNGE
Posterlounge not only boasts a huge collection of prints they are also affordable and offer free delivery on any order. I'm so excited to give away £30 to spend online with Posterlounge. Simply enter via the Rafflecopter widget below and remember the more entries you unlock the greater the chance of winning! Good luck!
Terms & Conditions:
Closing date is 00:00 am UK time on Sunday the 18th of June 2017
The prize is £30 to spend online with Posterlounge. No cash alternative
This competition is open to the UK and Ireland only
Entrants must log in and follow the directions given via the Rafflecopter widget
All entries will be verified
The winner will be chosen at random using Rafflecopter
The winner will be notified within 5 days of the closing date. The winner must respond within 30 days of receiving the email  to claim their prize
The brand will dispatch the prize directly to the winner
The competition is not affiliated with Twitter, Facebook, Instagram or Youtube
Please follow and like me: