I love finding new brands of children's wear so I was intrigued to learn more about Rikiki London when I was recently introduced to this British company. Despite being based here in the UK they've taken their name from the French word 'rikiki' meaning little. They focus solely on stylish yet durable children's designer fashion and work closely with their local community to bring forth emerging talent from the UK and Europe.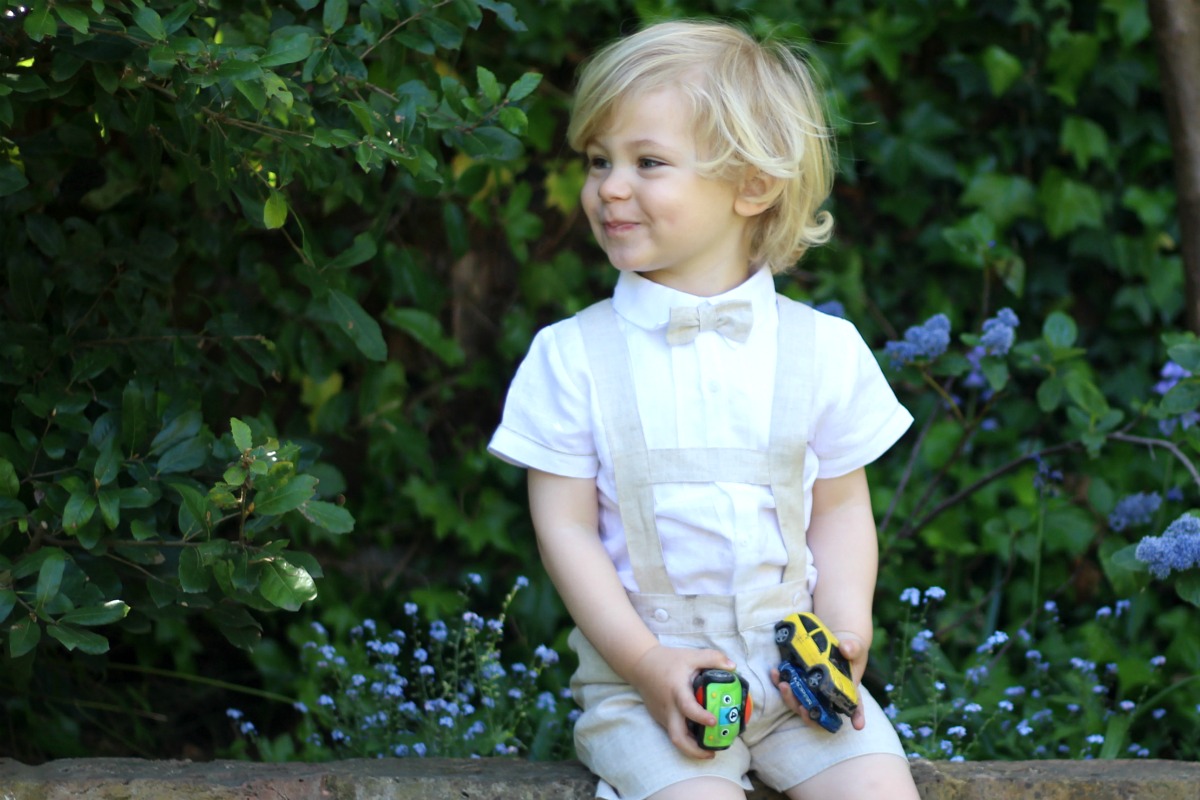 DRESSED HIS AGE WITH RIKIKI LONDON
One thing that struck me looking through the outfits online is the classic cut and stylish details of many of the clothes they carry. I sometimes worry I dress Caspian to look too much like an adult yet with this gorgeous summer set he looks just the part of a happy toddler ready for playing outside in the sunshine. This will be my outfit of choice for any summer event we have coming up in the next couple of months.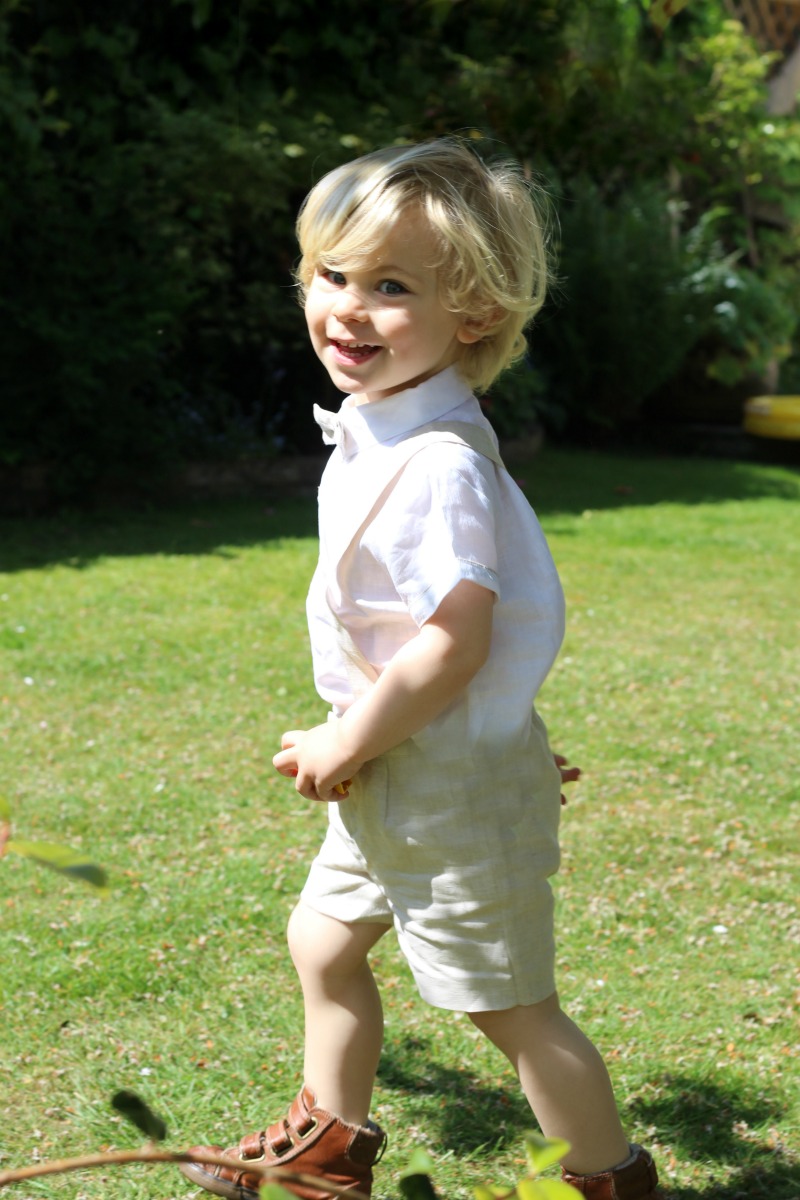 As he is a tall boy for his two years of age we sized up with a 3Y (98cm) and that fitted perfectly. I was worried he would be uncomfortable with the buttoned up shirt and little bow tie but he seemed so at ease and was running around happily.
Made from 100% linen it can be machine washed at 30 degress, which I was happy to see as I know it wont stay this bright and clean for long with Caspian in it. I adore his curious nature even if it means ending up as a muggy pup most days.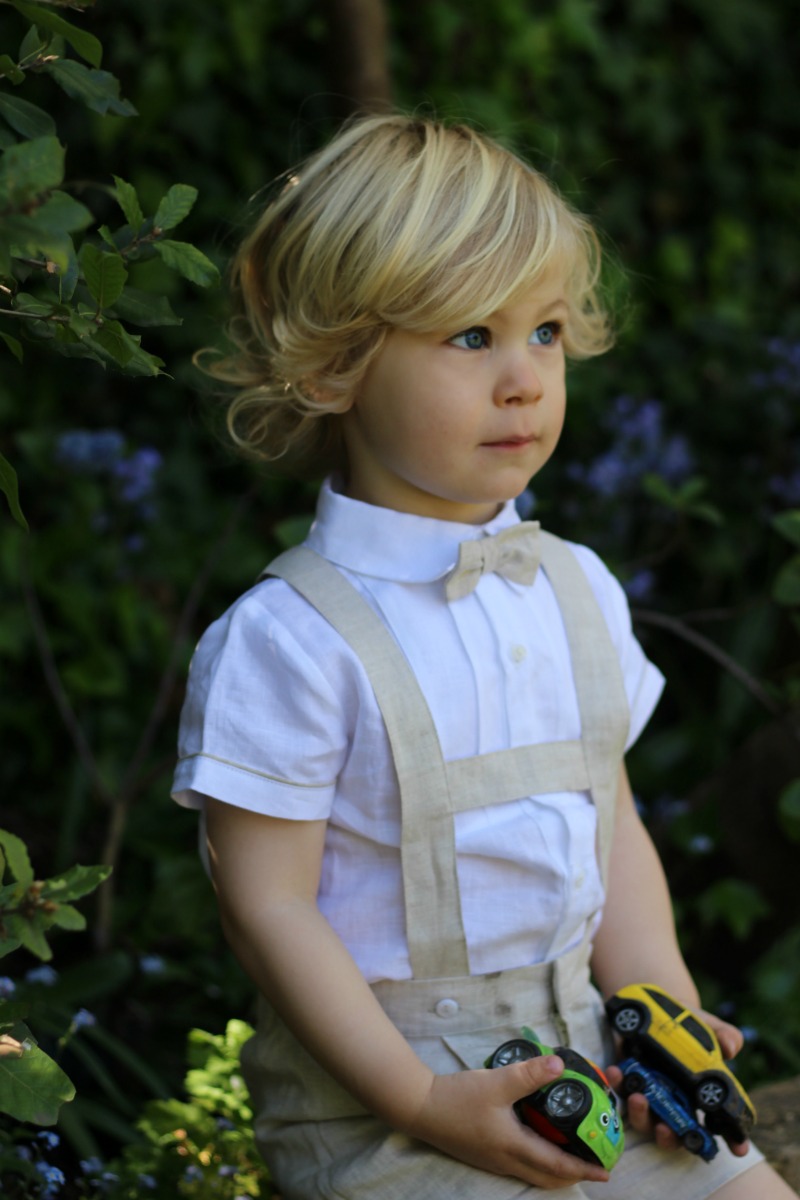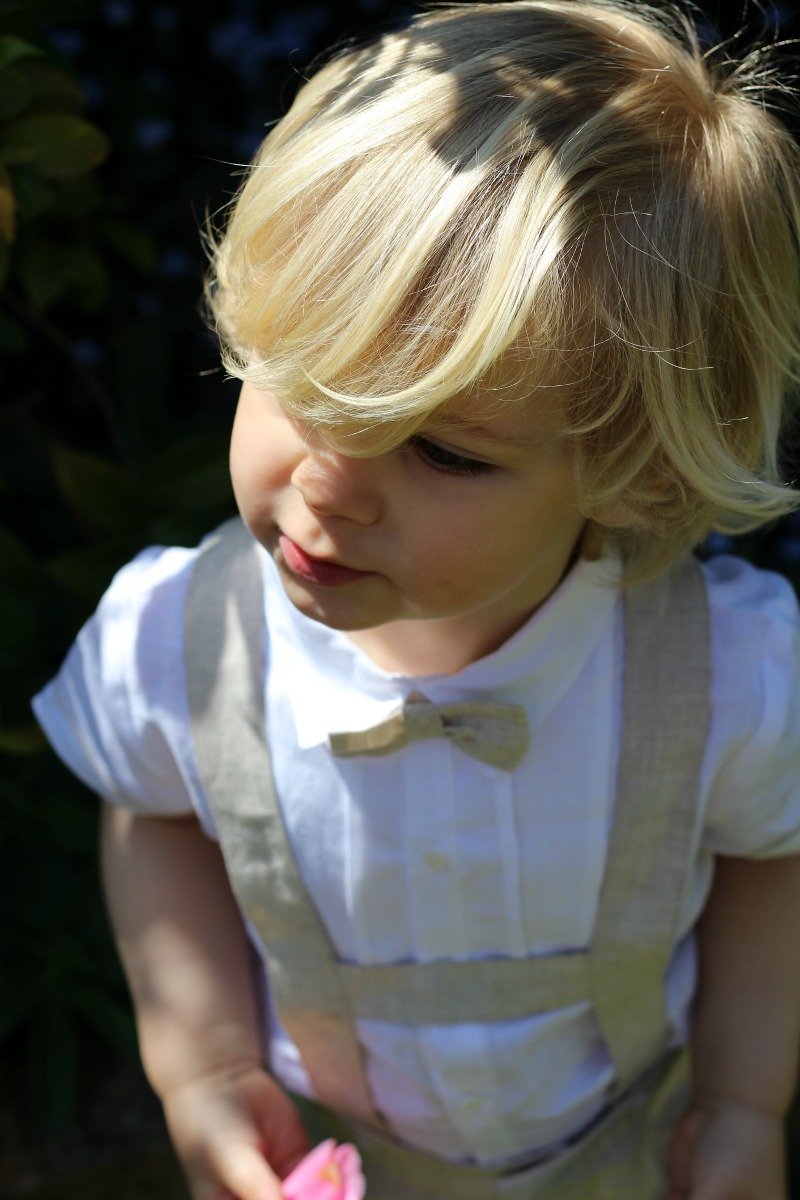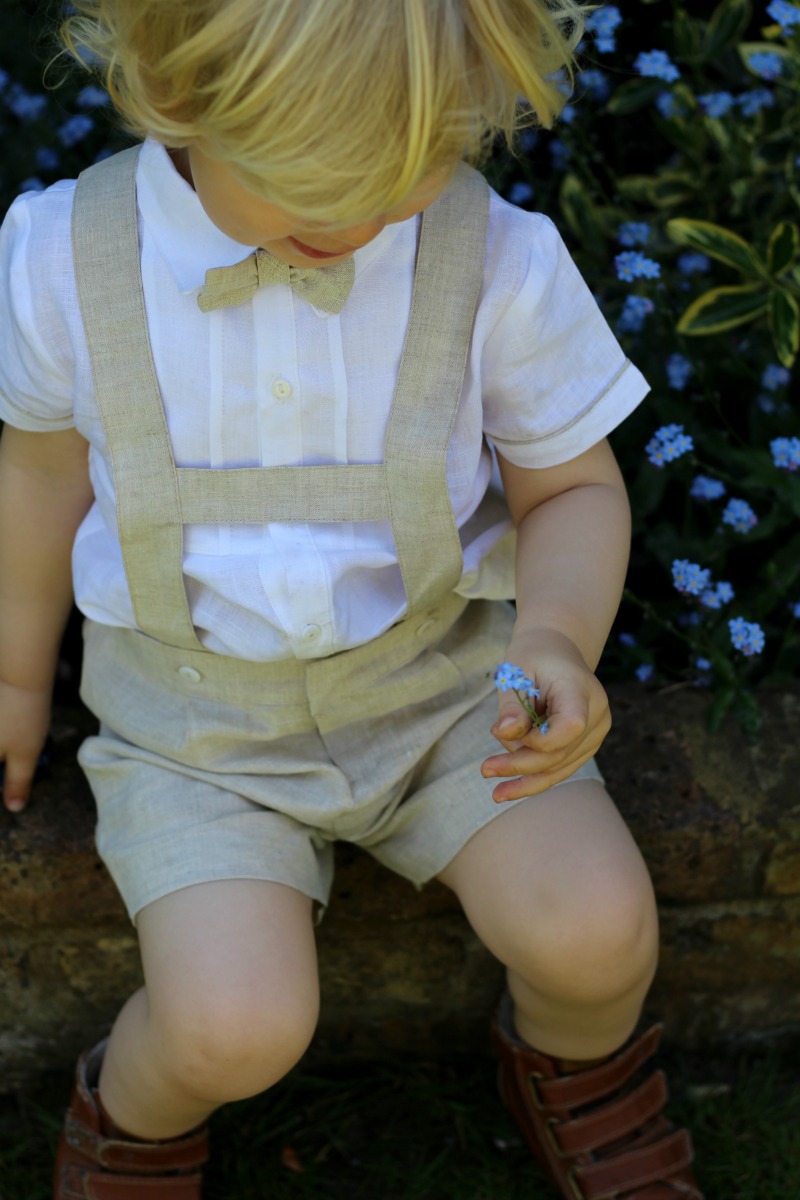 If you have  any special occasions coming up this season I definitely recommend checking out Rikiki London. Have you heard of this company before?
How do you like to dress your children?
Please note we were gifted this outfit. All words and opinions are my own. 
Please follow and like me: