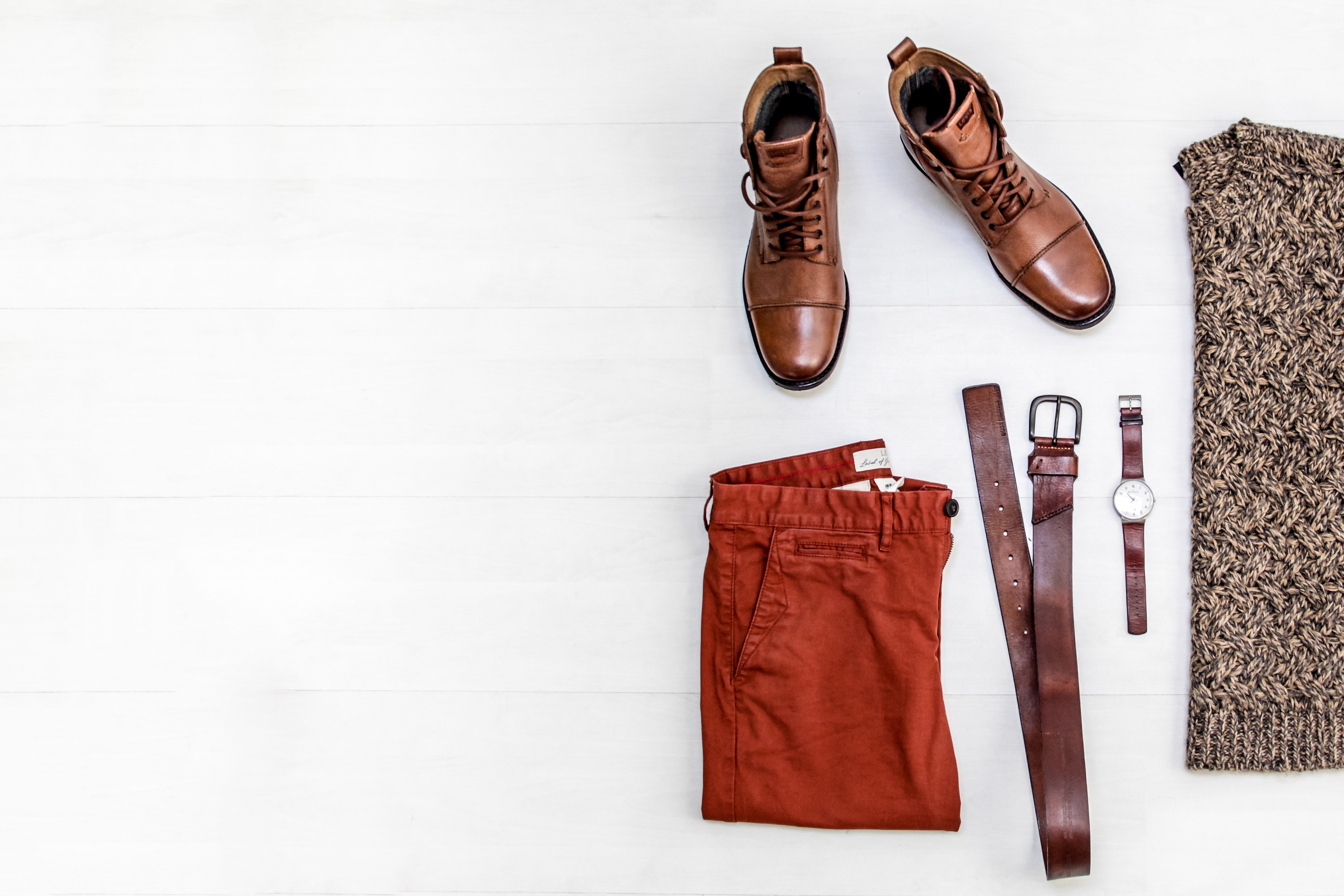 Advertorial
My partner and I are both tall. As you might know, I refer to him as Daddy Long Legs. Being taller than average has its advantages obviously. You can see above everyone at concerts and easily reach things at the back of the top shelf at the supermarket. Yet, there are drawbacks, too, which my other half has had to deal with most of his life. One of which is that it is a bit harder to find nice clothes that fit properly. A tailored shirt might fit fine across the chest but be too short on the sleeves. A pair of trousers will sit fine on the hips yet look ridiculous because of the length.
SHOP IN THE RIGHT PLACES
Not being able to find clothes that fit can be a real pain. Fortunately, this is starting to change. Which is a blessing as both our boys are likely to be tall like their dad. Retailers like Jacamo.co.uk cater properly for taller men. They sell shirts, t-shirts, jackets and waistcoats that are extra long as well as jeans and trousers that go up to an inside leg of 36 inches (91.5cms) which is what Daddy Long Legs needs. Hence his name. Yet, also the reason our son is currently giving me some severe kicks while in my belly!
Shopping with retailers like them who sell clothes that are specifically made for tall people helps a lot. But, it does limit your choice, which is why I suggest you head towards Scandinavian brands when shopping elsewhere.
TRY SCANDINAVIAN AND DUTCH BRANDS AS WELL
In general, people from this part of Europe are taller than average. As a result, Scandinavian brands tend to cater better for tall people. My stepbrother is the same height as Daddy Long Legs and often shop locally in Copenhagen. The same goes for children's brands from these regions.
Dutch brands are good, too. In the Netherlands, the average height is now 6ft 3in and I believe they are the tallest nation in the world.
ASK OTHER TALL PEOPLE WHERE THEY SHOP
If you have tall friends, it is always worth asking them where they buy their clothes. Often, they will tell you about outlets you have never heard of. You can sometimes find this sort of information online. For example, this forum contains quite a few helpful links.
HOW TO DRESS WHEN YOU HAVE LONG LIMBS
Obviously, you will need clothes that fit properly as mentioned above. Yet, cut and style still come into play.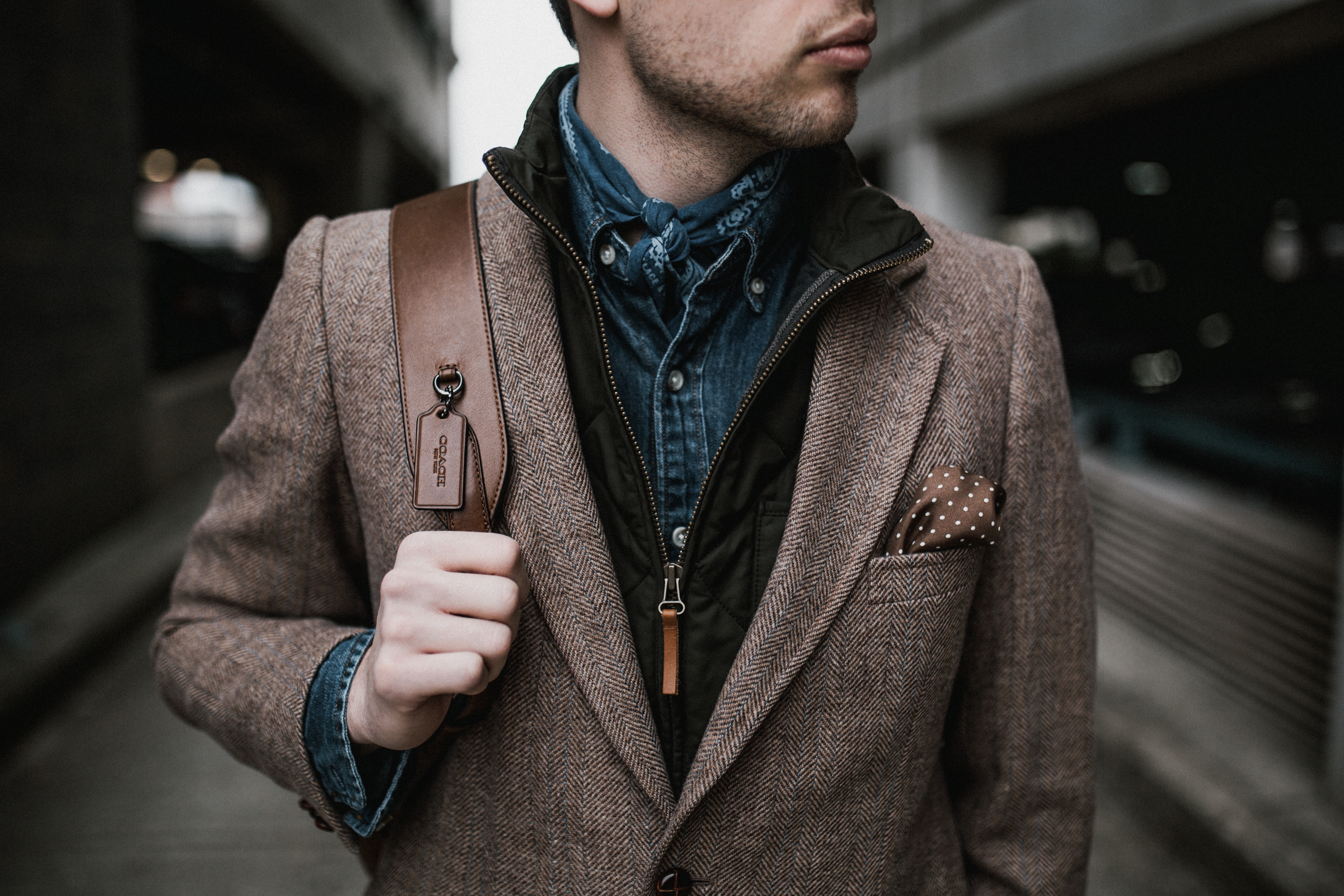 Wearing layers creates interest and helps to detract a little from the fact that you are far taller than most. Provided you choose thinner materials, dressing in layers will not leave you feeling too hot, either.
If layering does not appeal, consider mixing up the colours and textures you wear a bit more. Doing this creates several focus points, which helps to break things up so that you do not seem so tall and perhaps more in proportion.
WEAR A NICE TAILORED JACKET
Tall men, generally look fantastic in a suit. The only problem is that they are a bit too formal for everyday use. If you feel that way, do not worry because blazers give you the chance to enjoy the best of both worlds. They look really good whether you wear them with suit trousers or jeans. Daddy Long Legs is a big fan of this more smart casual look and it really becomes him. There is the added bonus that this popular 90s look is very much back in fashion. As are casual suits made from softer fabrics like linen and cotton which is perfect for the warmer summer months ahead.
USE A TAILOR TO MAKE CLOTHES FIT BETTER
Even when you follow the advice above, your choice of clothes is still going to be relatively limited. Sometimes you are going to have to compromise and buy things that do not fit perfectly. So, it is a good idea to find a qualified tailor, in your area. In the UK, there are very few tailor's shops left sadly but you can get lucky.
If you enjoy fashion and styling posts you can read more of mine here.