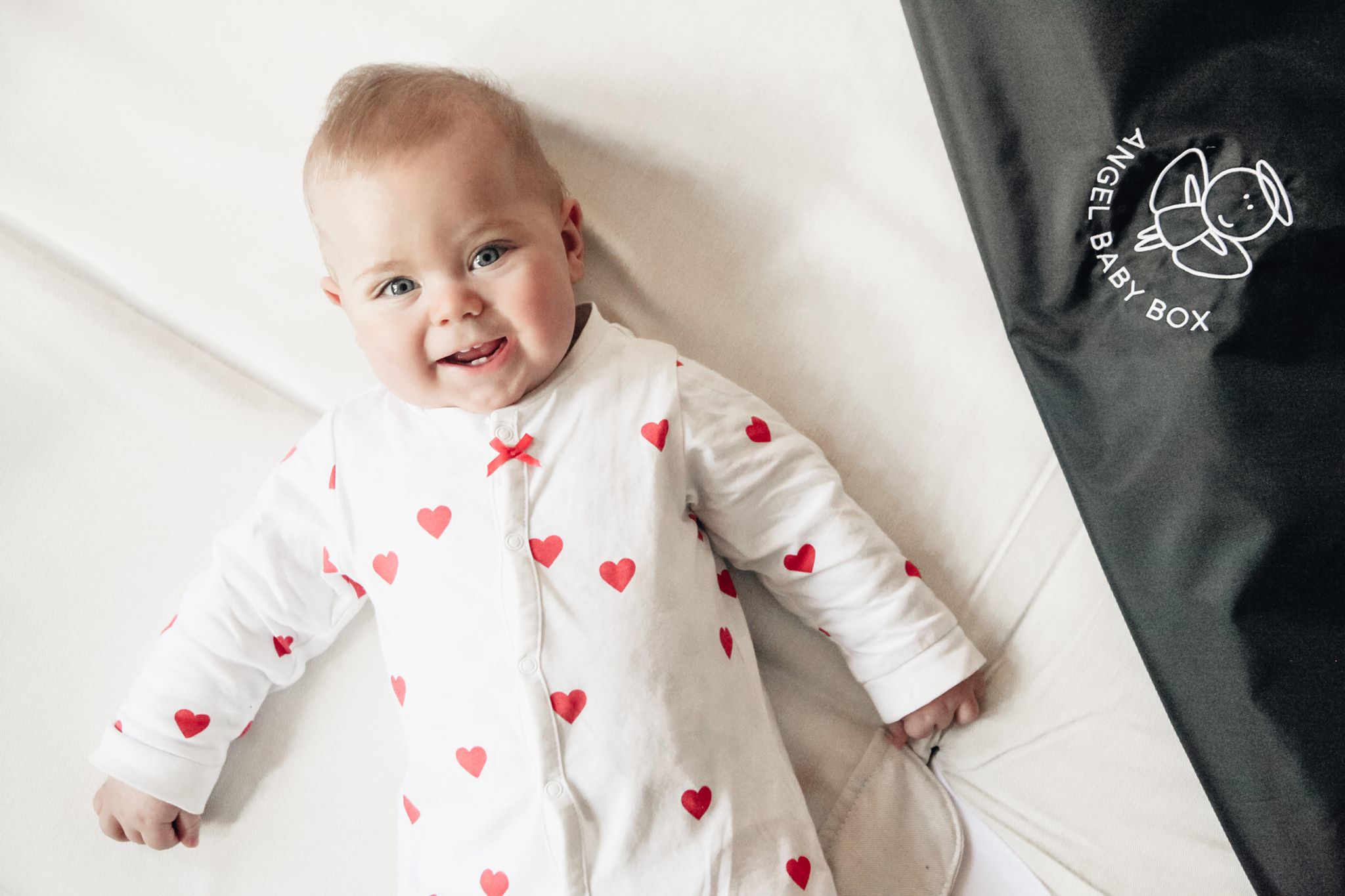 Have you heard of the concept of a baby box? Now, if you are not a parent or expecting this might sound foreign but once you have children their sleep and in return, yours becomes a hot topic. As a Scandinavian, I'm naturally familiar with the Finnish Baby Box, despite Finland not being part of Scandinavia. We are, however, nordic neighbours and share a kindred culture. Scotland has in recent years adopted a similar scheme. All new mothers receive a cardboard box filled with helpful items for the first year of baby's life.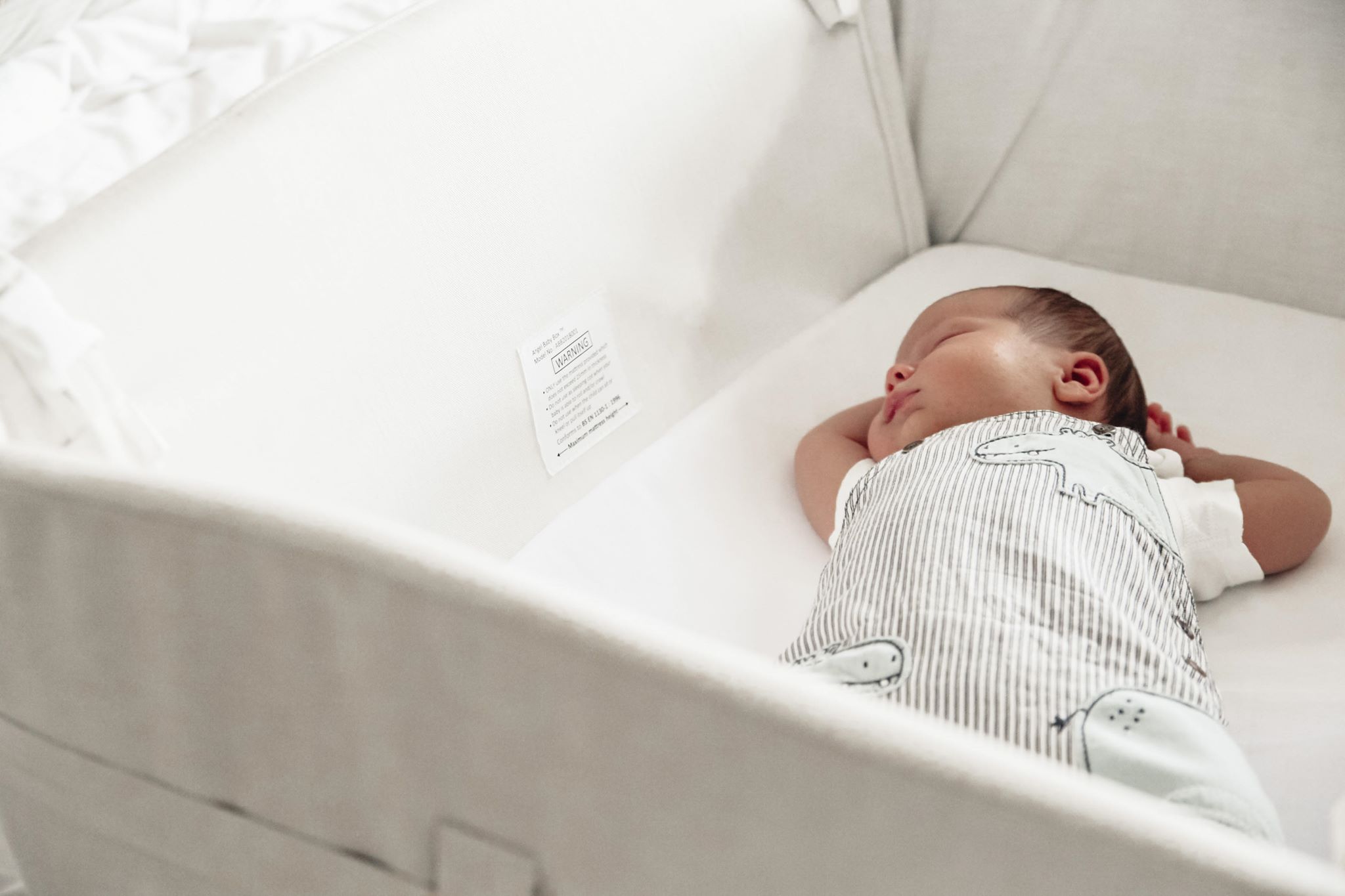 When I was expecting Orsino back in Spring of 2019 I was first introduced to Angel BabyBox. A company that has taken the baby box a step further. They have designed a brilliant product which is also ideal for travelling. It's made of fabric and has undergone rigorous safety testing making it one of the best sleeping options on the market for babies age 0-6 months. Not to mention it can also be used as a changing mat and later on a play mat.
WHAT IS THE ANGEL BABYBOX AND WHY IS IT DIFFERENT?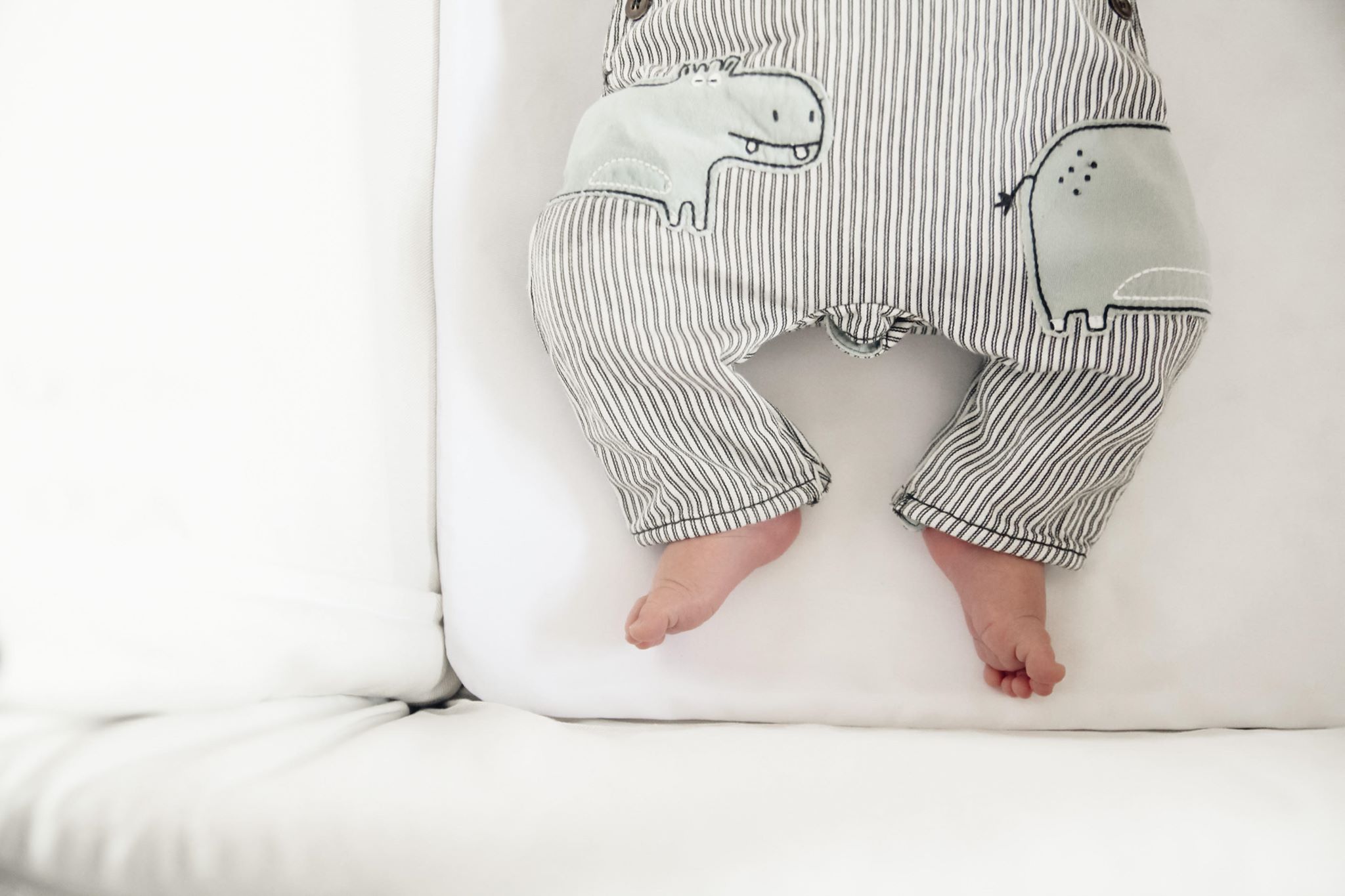 We've been using the Angel BabyBox both at home and when away. Orsino slept so well from the first moment he was put in it. I stayed in our spacious guest bedroom for the first couple of weeks due to some family illness and it was easy to deal with night feeds that way. Having him in there gave me peace of mind and it meant that when we moved back to the main bedroom he was familiar with his surroundings. I particularly like the wide opening which means it's easy to put him down and bring him out. Now that he has outgrown the pod we still use it as a playmat. I found that due to the nature of the fabric it's great for practising getting up and crawling as he's not slipping. If he tumbles it's soft, too.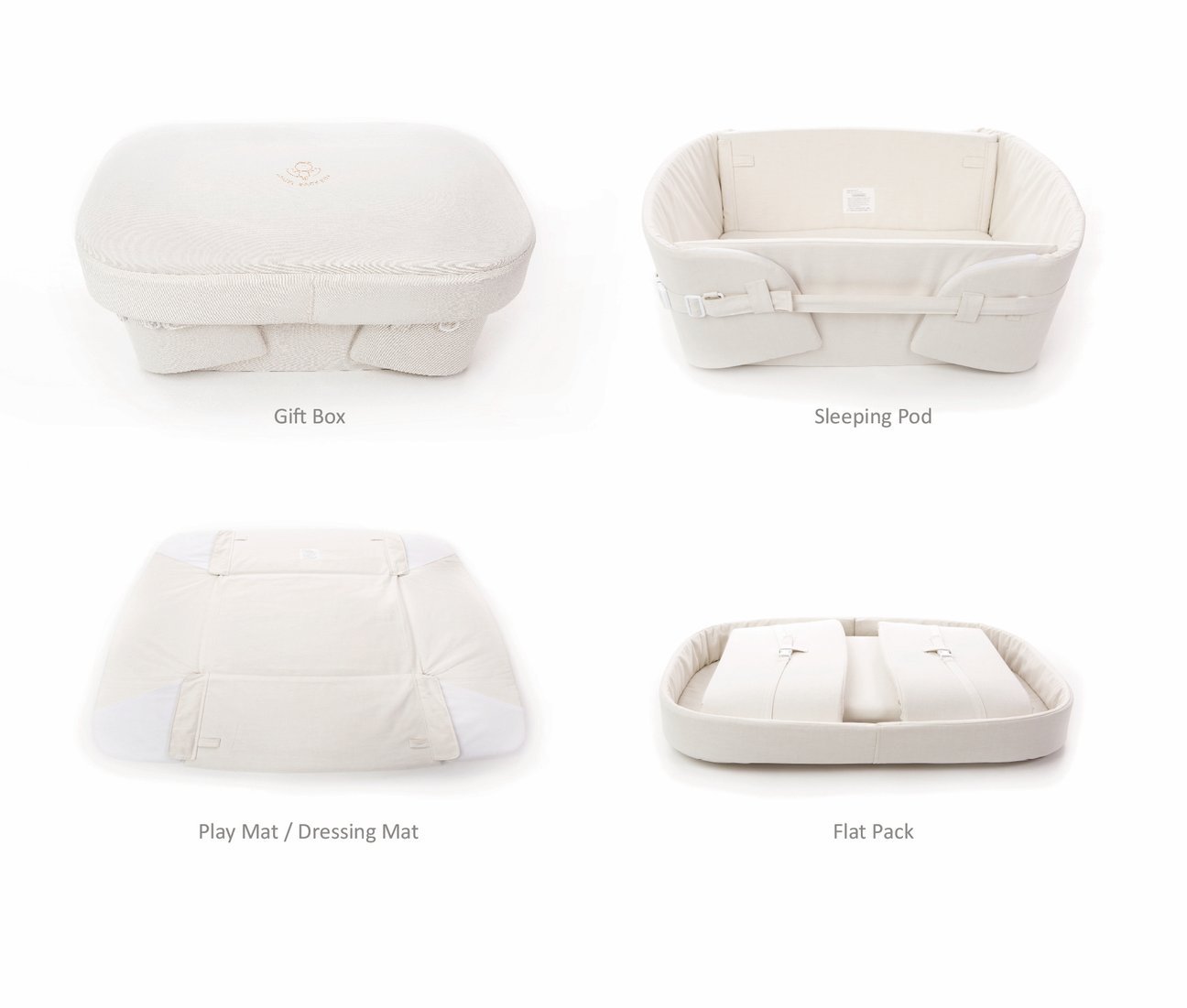 The Angel BabyBox is a sleeping pod, changing mat and play area. I love that it can be given as a gift box and kept as a storage box after your baby has outgrown it. A multi-functional product that will last you years and can even be passed on to other babies in time.
It is an investment but you are getting a lot in return. Putting a price on your child's safety is impossible, for once. Secondly, the unique design means it has many uses and is easy to store.
NATURAL AND SAFE MATERIALS
As a family, it's important for us to try and invest in high-quality items that will last. Since having children I find that the use of natural and safe materials is something we really value. Our mattress is from NaturalMat and I would want the same high standards for my boys and their beds. The Angel BabyBox uses only non-toxic EVA foam and soft and luxurious 100% natural cotton. It is also certified safe by British Standards BSEN 1130 for domestic cribs and cots with enhanced safety features.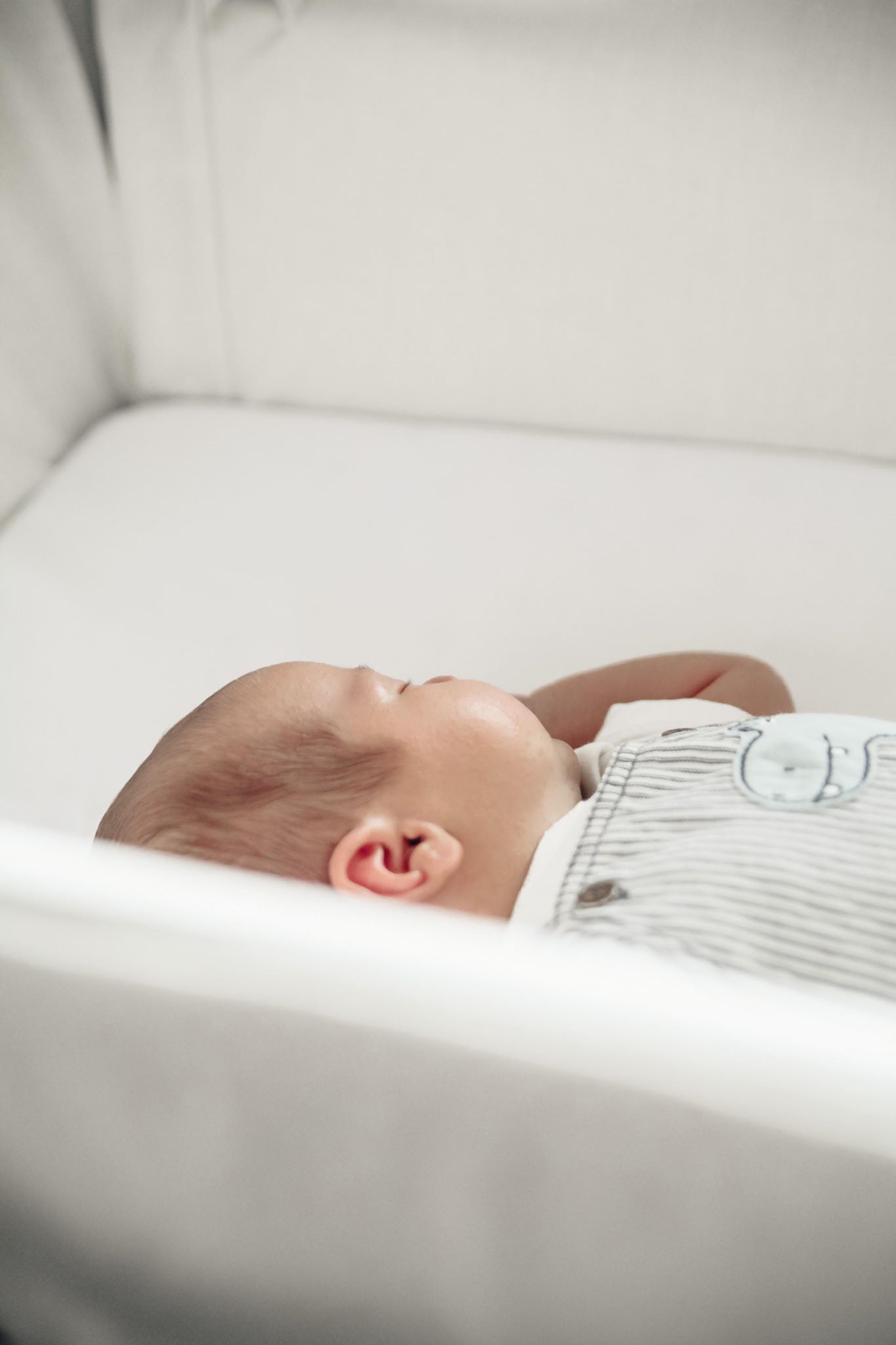 POTENTIAL IMPROVEMENTS AND IDEAS FOR THE ANGEL BABYBOX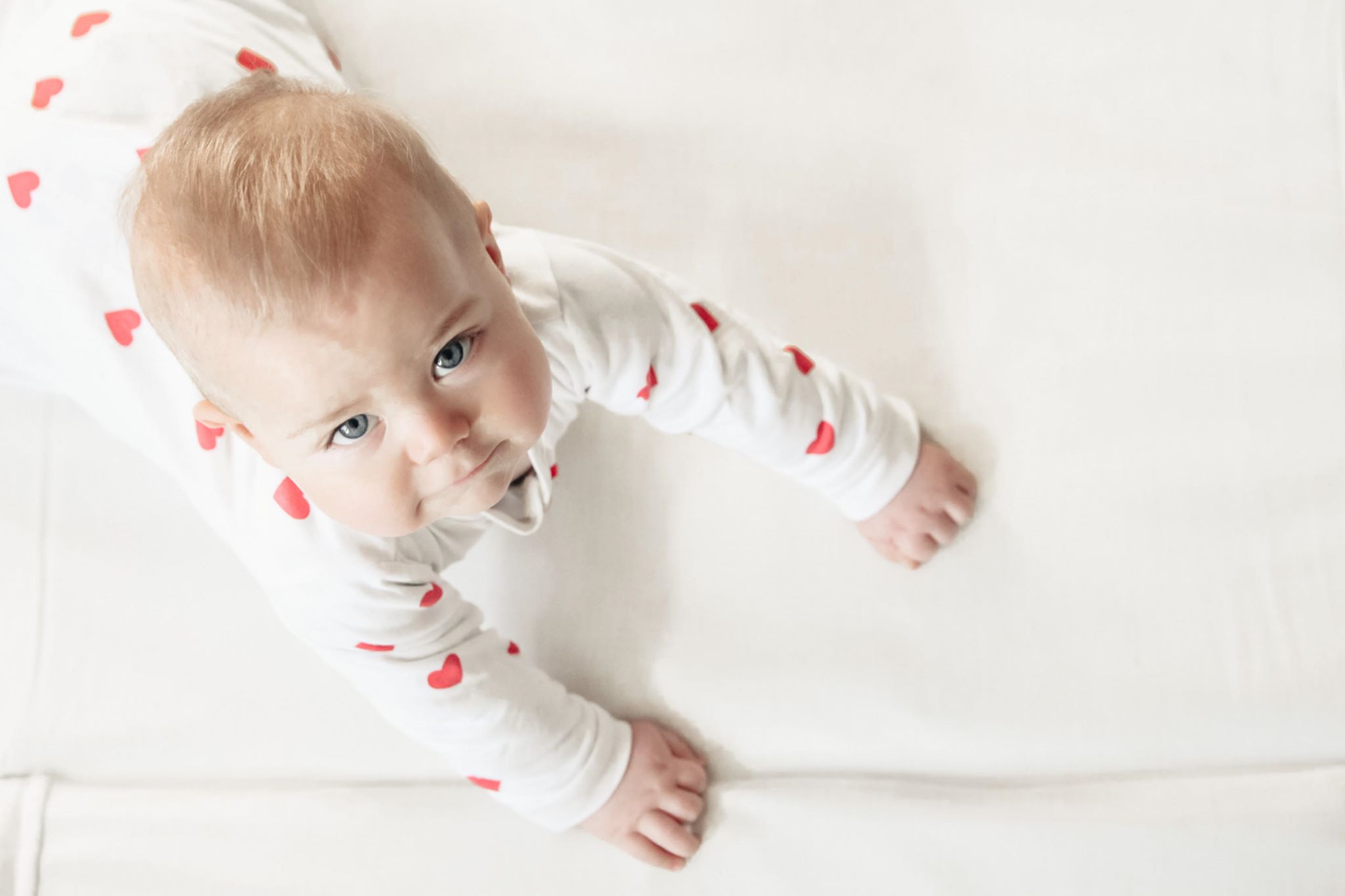 Since using it I've talked with the founders and shared my input for potential improvements. They have clearly put a lot of work and thought into crafting a quality product. Anything I feel we have to add are cosmetic rather than critical. I do think a stand would be useful and as the box is bigger than some next-to-me cribs it's not possible to find at the moment. I love minimalist design and can see the value of the plain colour. Although a few stylish colour options or print designs would be great.
WHAT MAKES THE ANGEL BABYBOX A GREAT TRAVEL COT?
When Caspian was a baby we bought a travel cot thinking we'd use it around the house and when we went away. It was a pain to pack up and despite being spacious he seemed uncomfortable and never slept in there. If you travel a lot – whether by car or plane I highly recommend the Angel BabyBox. It's very easy to pack up and the sturdy black carrier bag means it's protected and a breeze to take with you. Having a cot that your little one knows will also allow for a more peaceful night even in unknown surroundings. It is also more hygienic to have your own cot with you when out and about. I can definitely see why the Angel BabyBox has been voted one of the best travel cots several times over in 2019.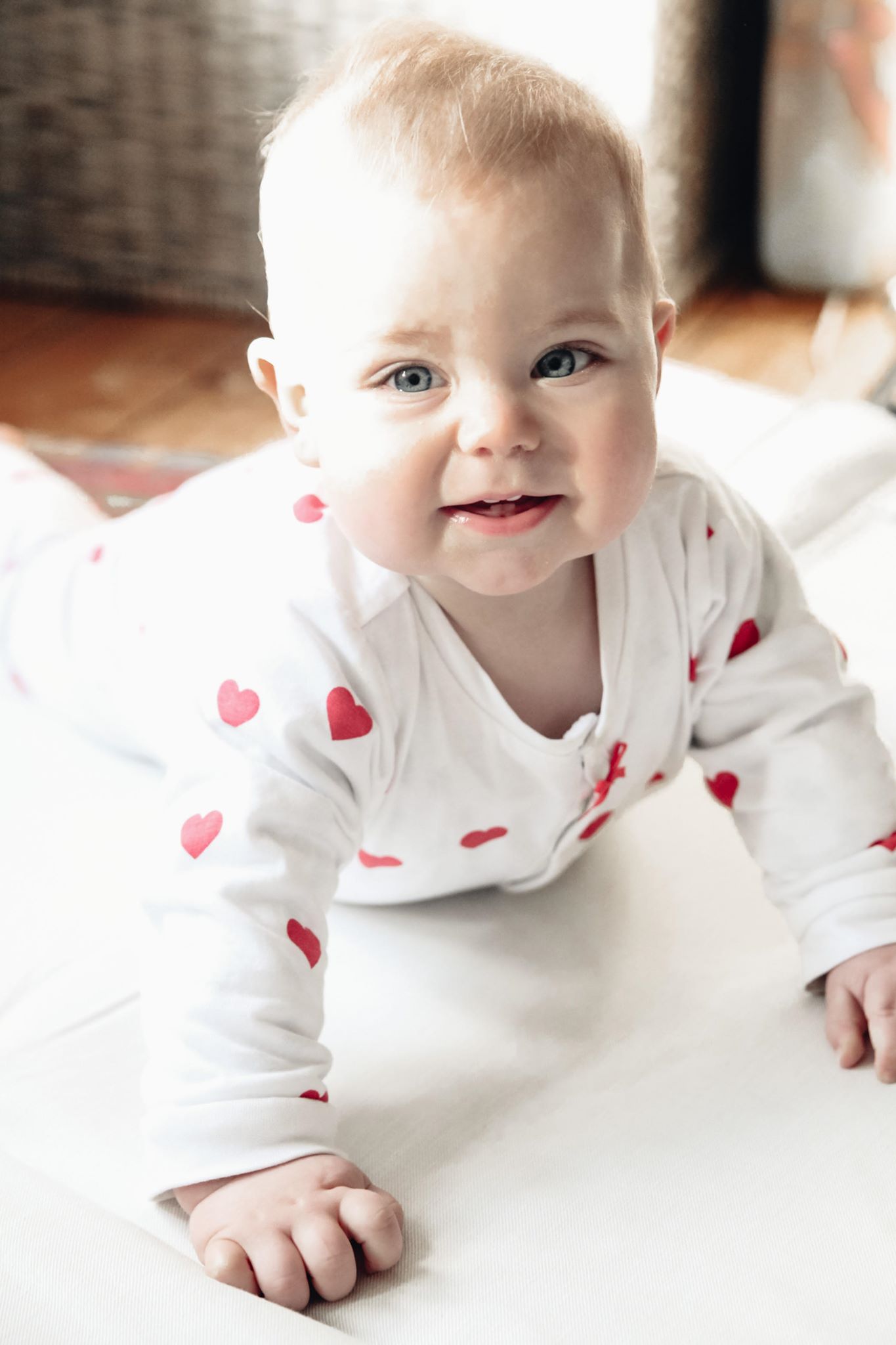 Disclaimer: Please note we were sent this product for review. All words, opinions and photographs except for the ones of just the product are my own.