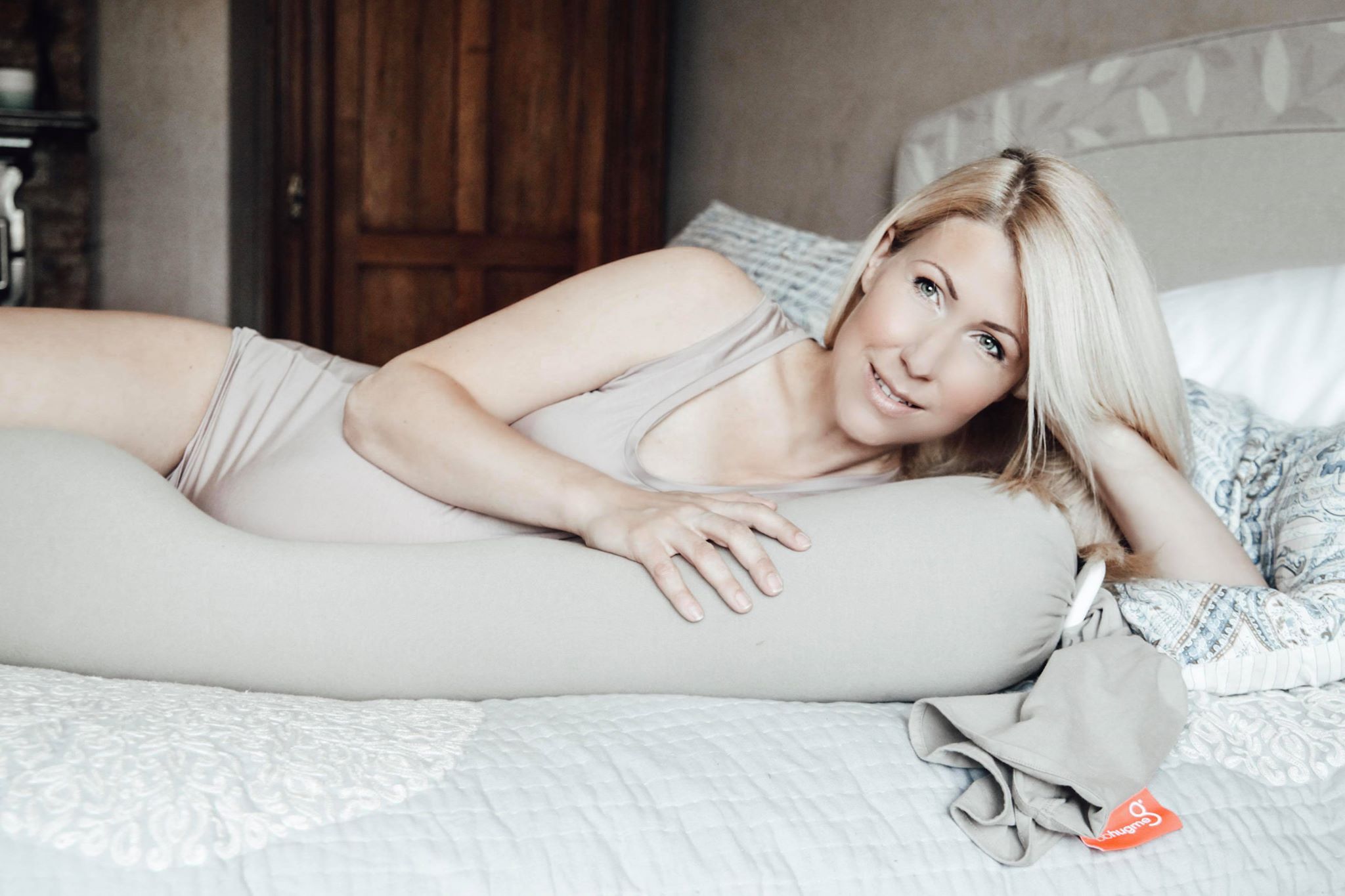 AD/review
I honestly wish I had discovered the bbhugme Pregnancy Pillow the first time I was expecting. Back then it had just entered the market and in 2015, when I gave birth, it won the 'Best Design Award' from The Norwegian Centre for Design and Architecture. I'm so happy it is now available in the UK. It is, in my opinion, a pregnancy stable but with so much more to it.  It's just won the Made for Mums Silver award here in 2019.
One thing that can make a huge difference to your overall wellbeing when you are expecting is good sleep. As your pregnancy progresses this can be increasingly harder to obtain. With your body constantly changing it can be challenging to find a position that offers comfort and rest. You get woken enough from having to constantly visit the toilet. Or might suffer from heartburn and indigestion. Perhaps pregnancy insomnia is giving you a hard time? The least you can do for yourself (and your baby) is to try and find a solution that allows you to lie comfortably.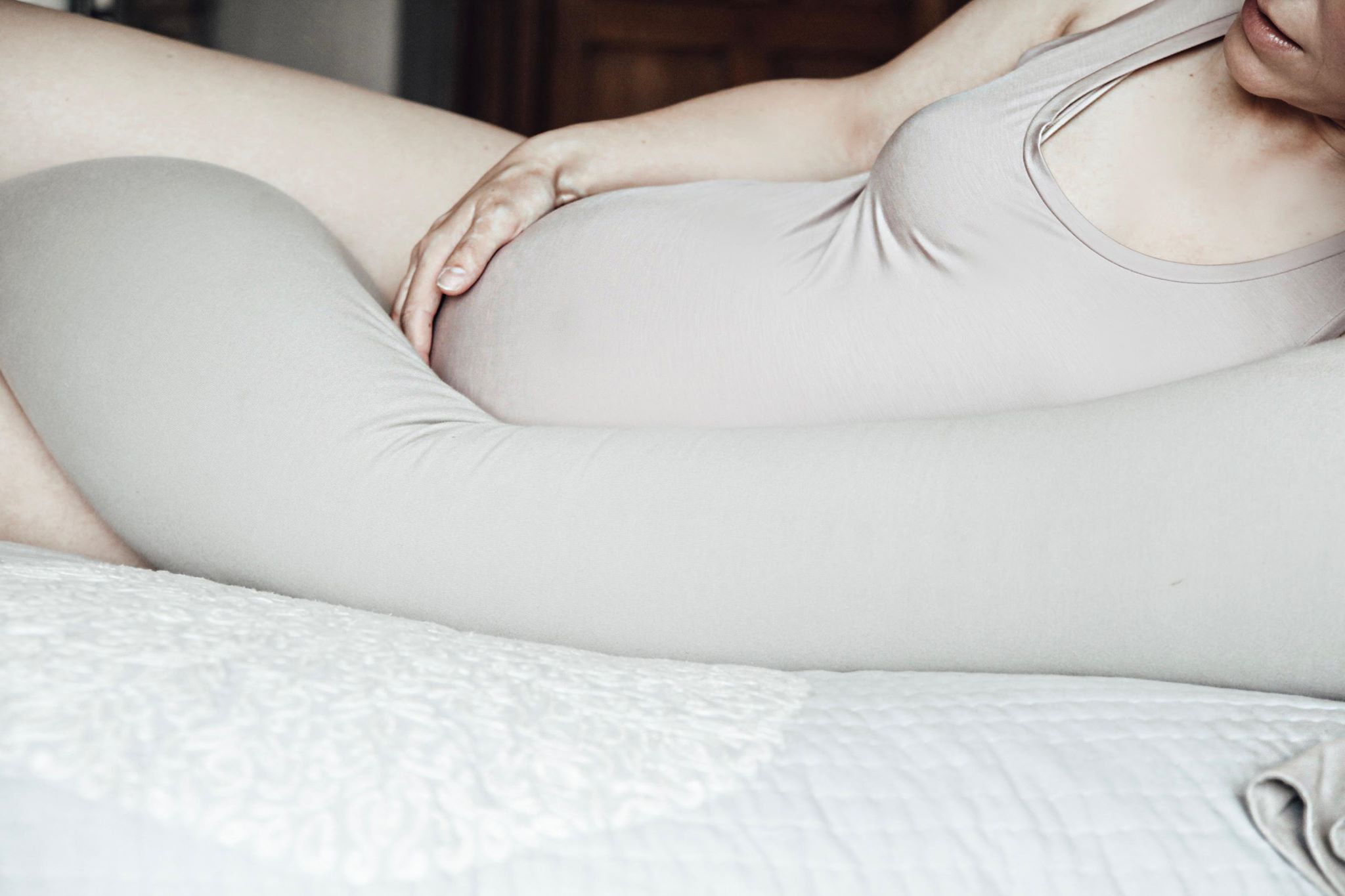 I did use a pregnancy pillow when I was expecting Caspian five years ago yet it wasn't anything special and didn't make much difference to simply stuffing a spare pillow between my knees. When you use loose cushions it might work at first. Yet as soon as you move you'll have to readjust all of them which isn't ideal and it requires too much effort.
SCANDINAVIAN DESIGN AT ITS BEST
You should know by now that I'm biased when it comes to Scandinavian design. Often it's aesthetically pleasing but more than anything if a product makes it to market it's often because it works. With limited natural resources to export, our mind, inventiveness and design ingenious have become our best selling points internationally. Think Stokke with their Trip Trap chair or Bang & Olufsen and their technology to name a few. The bbhugme pillow from Norway is no exception.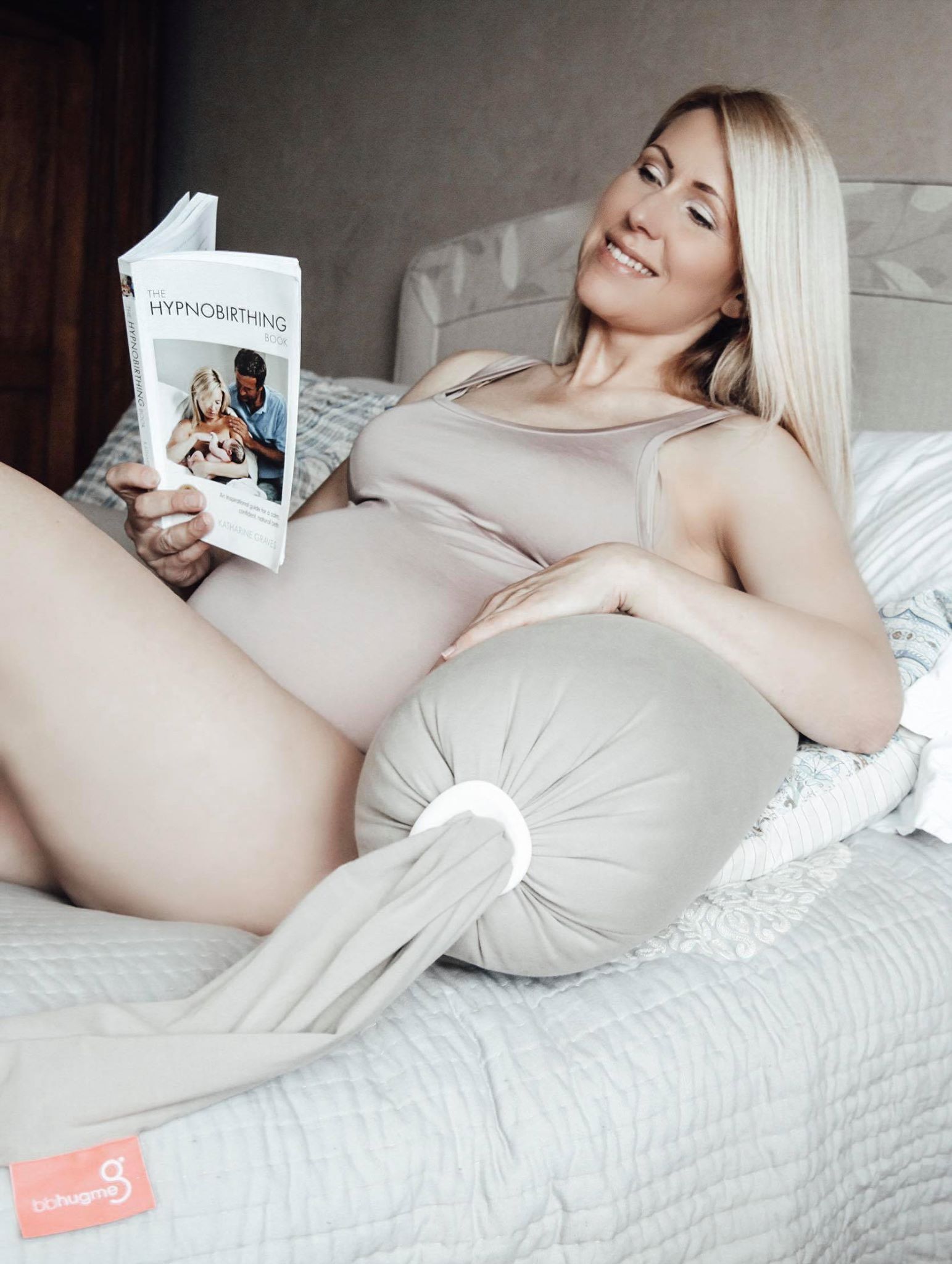 WHAT MAKES THE BBHUGME PILLOW UNIQUE
Firstly it's not only designed for pregnancy but can be used in those early years with your baby, too. Caspian loves it as well as it's ideal support when we snuggle up in bed for story time. As it adapts to your individual body shape it's comfortable for both him and me. This is down to the unique design and research behind it. Also, by adding The Baby Pod cover you can transform your pregnancy pillow into a supportive and comfortable pod for your little one once they are here. With anti-slide silicone dots on the base making it stable the actual pillow provides a supportive environment for your baby's sensitive head, neck and back.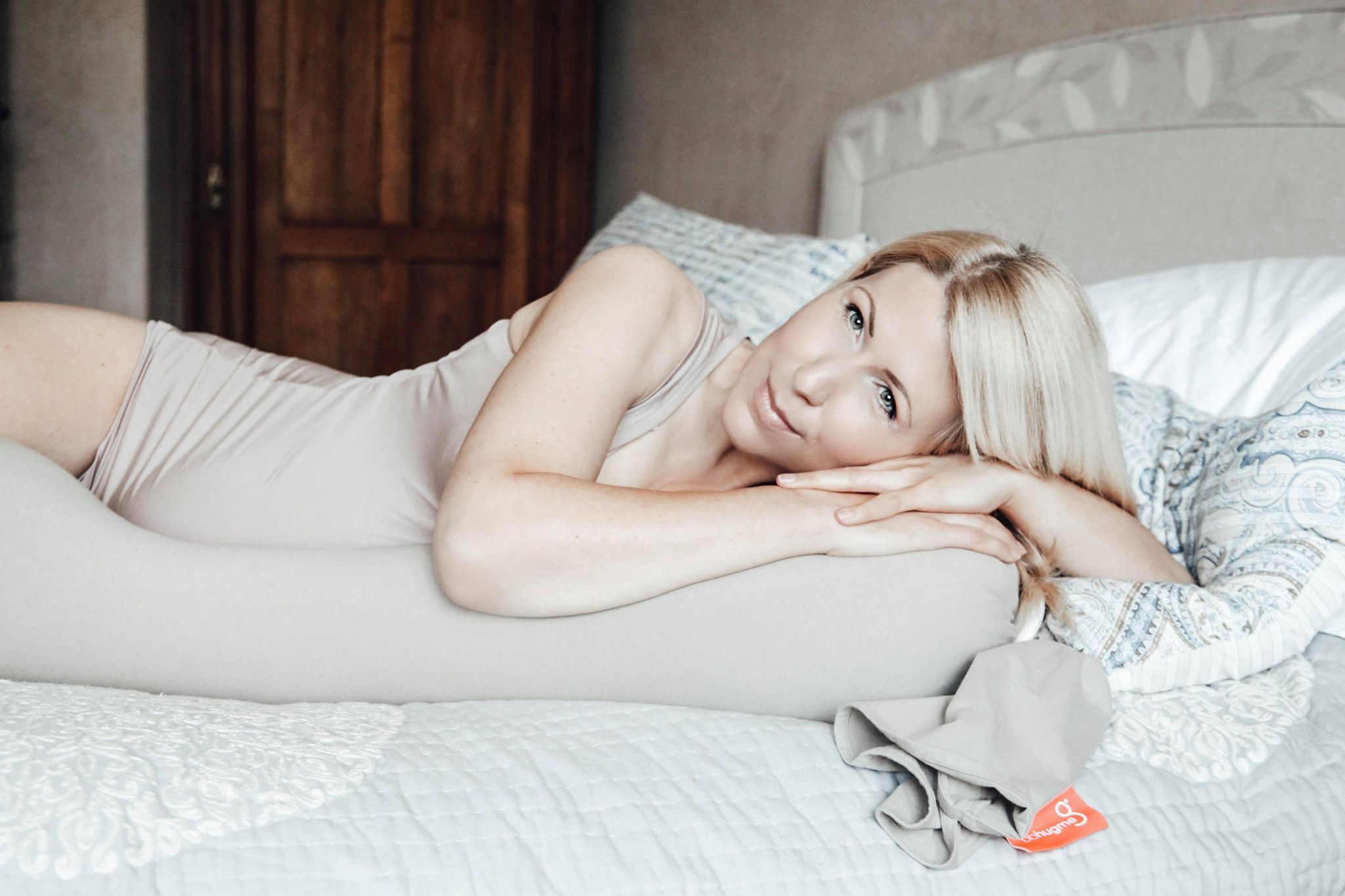 During pregnancy, the bbhugme can be used for sitting allowing your back to be supported. Its unique design offers 5-point-support when you lie down and you can adjust the firmness to suit your needs. It provides support for your growing belly, lower back, pelvis, knees and ankles. This pregnancy I've had issues with my sciatic nerve causing pains to shoot down my left leg especially when in bed. When using the pillow I've been able to relieve this and still find comfort. What's truly unique about this design is that you can tie the ends creating a circle allowing you to lie on your stomach if you want to take the pressure off your back in particular.
HOW IS THE BBHUGME MADE?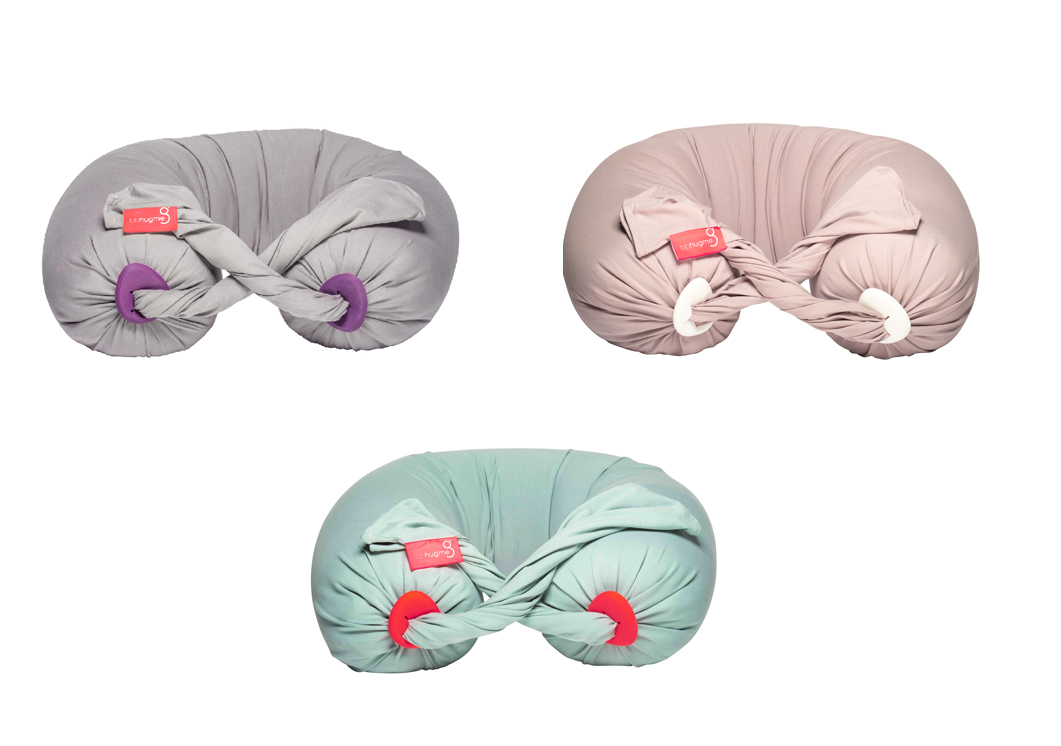 No harmful substances or chemicals are used which to me is important when it's something you are in contact with each night. This is controlled through their Oeko-Tex certificate and EN71 testing. The pebbles used to adjust the length and firmness of the pillow are made of silicone, free from BPA, Phthalates, Pb, Cd and Nonylphenol.
The covers are both high-quality Oeko-Tex. The filling is EPS (expandable polystyrene) microbeads. The beads are non-flammable, food grade and smell free. I particularly like that it's a very tactile product, soft to touch yet firm to rest on.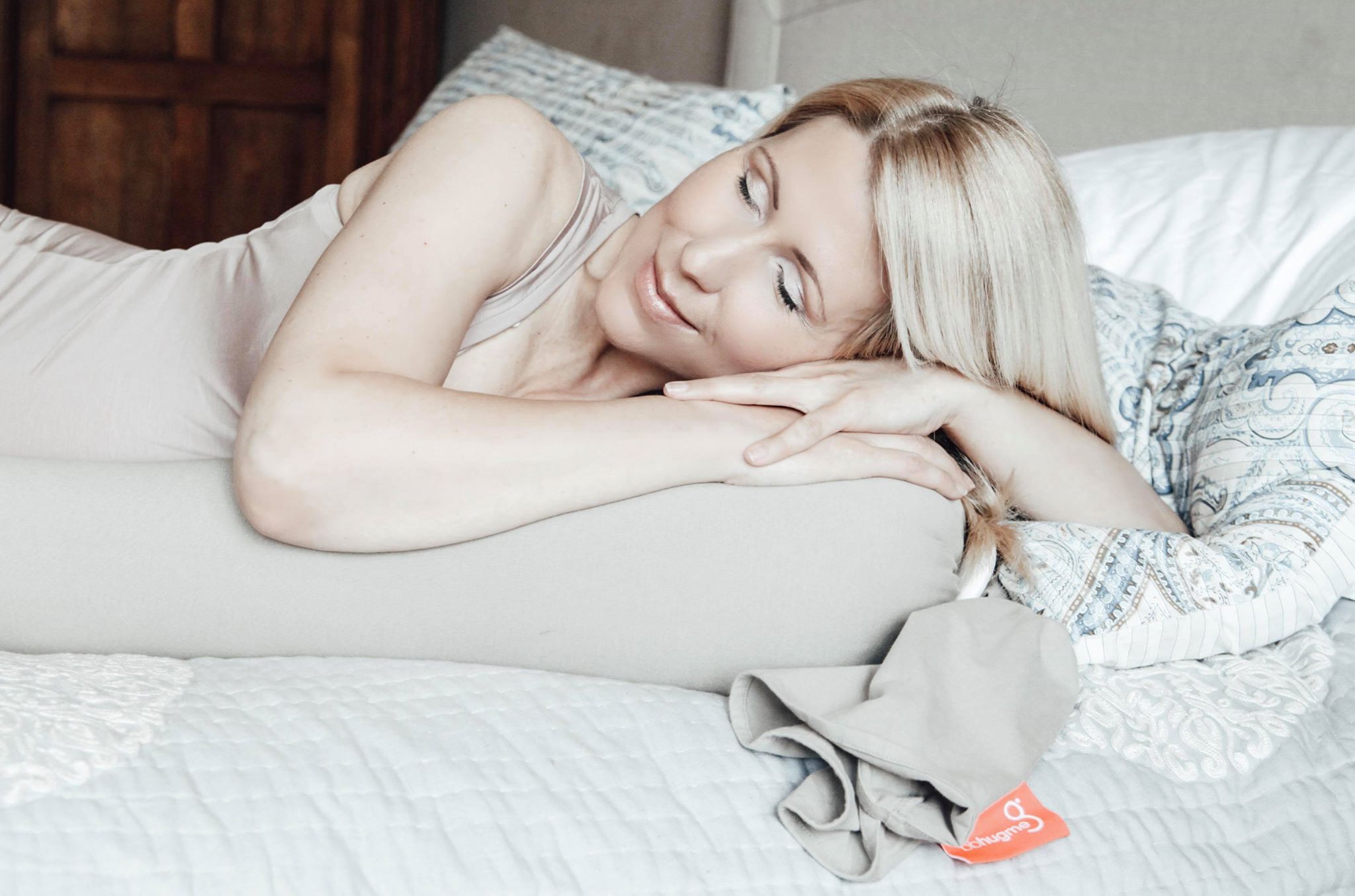 This has been founded by two female chiropractors and thoroughly tested by a panel of pregnancy experts. They stand by their design and even offer a 'Love It Guarantee' so that if you are not happy with your pregnancy pillow, they will refund you within the first 30 days. I'll doubt you want to. The only problem I've found is that others try and hogg your bbhugme as it's so comfortable.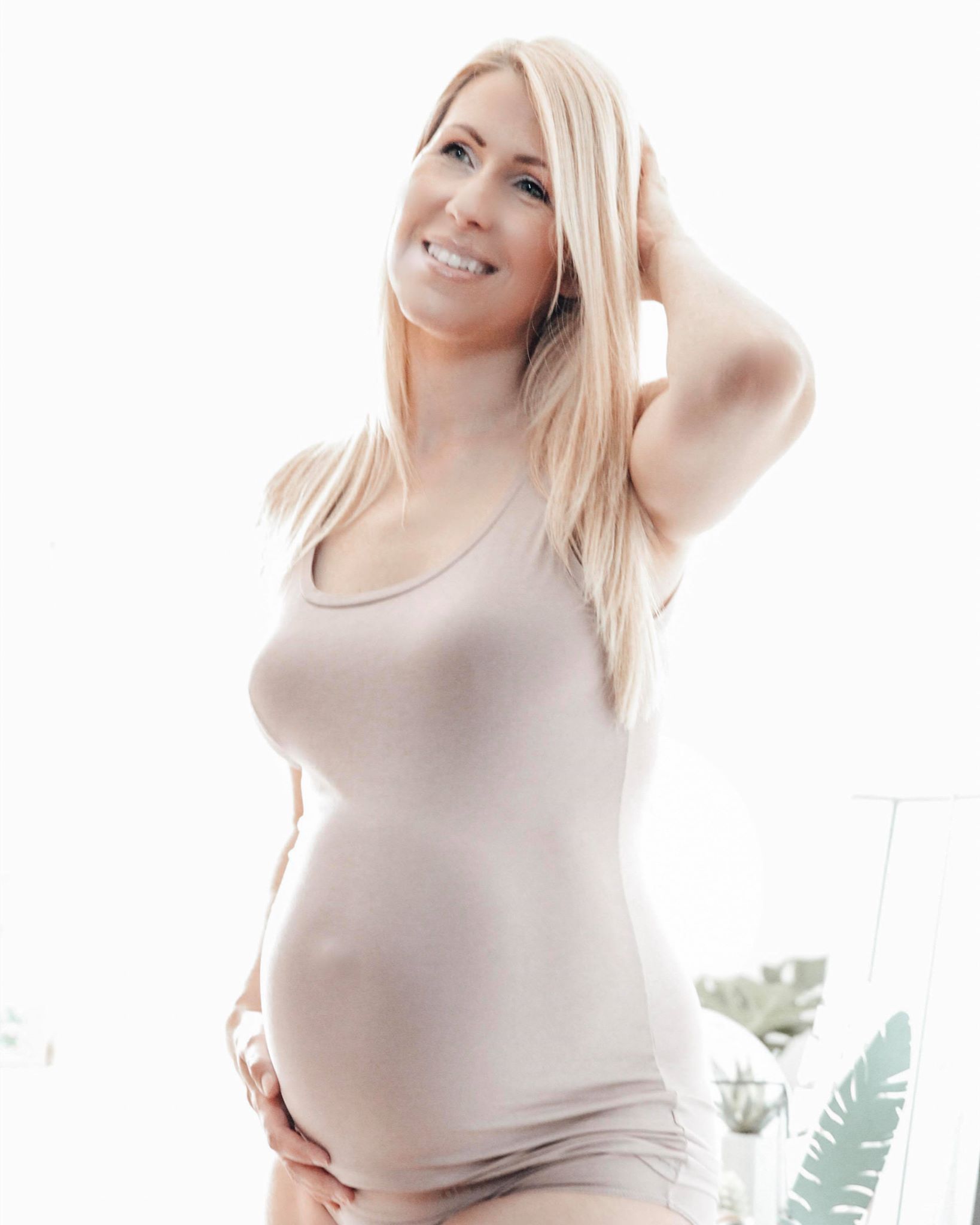 COLOUR CHOICES TO MATCH YOUR DECOR
The bbhugme Pregnancy Pillow comes in three colour combinations. Stone with purple pebbles, Eucalyptus with Coral pebbles or Dusty Pink with Vanilla pebbles. I was sent the latter and it's gorgeous and stylish. Last year we redecorated our bedroom using green and purple tones inspired by succulents and palm leaves. I therefore just ordered a second cover from their new collection featuring green leaves. I also adore the marble cover and then they do a deep ocean blue, a forest green on top of the three main colours mentioned above. It's nice to be able to wash the cover during your pregnancy so I highly recommend getting a second cover for your bbhugme.
Outfit: I'm wearing gorgeous soft underwear that I was gifted from Danish brand Organic Basics. If you would like to try this stylish and sustainable brand use code SCANDIOB to get 10% off your first order.