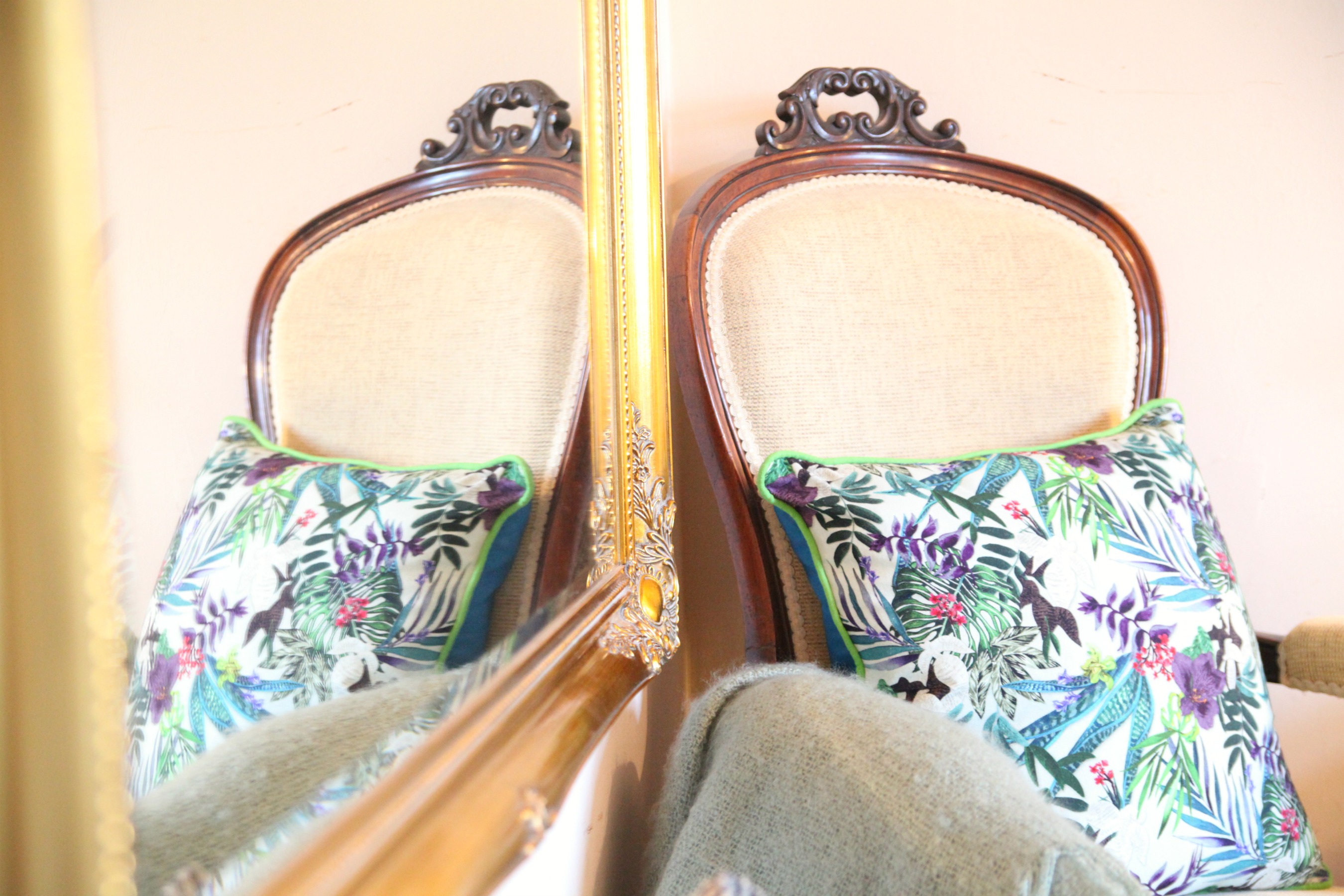 For years I've wished for a more stylish bedroom. I put it off as we expected the housework to be complete by now so I decided to wait and invest in the new rooms downstairs instead. In case you didn't know we live in a beautiful old Victorian house but currently only occupying the top floor which has been turned into a self-contained flat. This means that despite the square meter on paper we are actually limited on space. This winter I reached a point where I just couldn't live with a bland, boring bedroom only sparsely furnished with Daddy Long Legs' old pieces. It was screaming out for a makeover and so this became my spring/summer project. Sometimes it better to just do, rather than continue to dream and never achieve what you want.
I won't offend your eyes with a before photo and we still need to replace the old headboard. The one we ordered has been delayed, so we might need to look for alternatives. It's not an easy find as this is a European sized double, so the headboard needs to be 168-170 cm wide. I would much prefer a more modern shape and a darker colour to complete the look.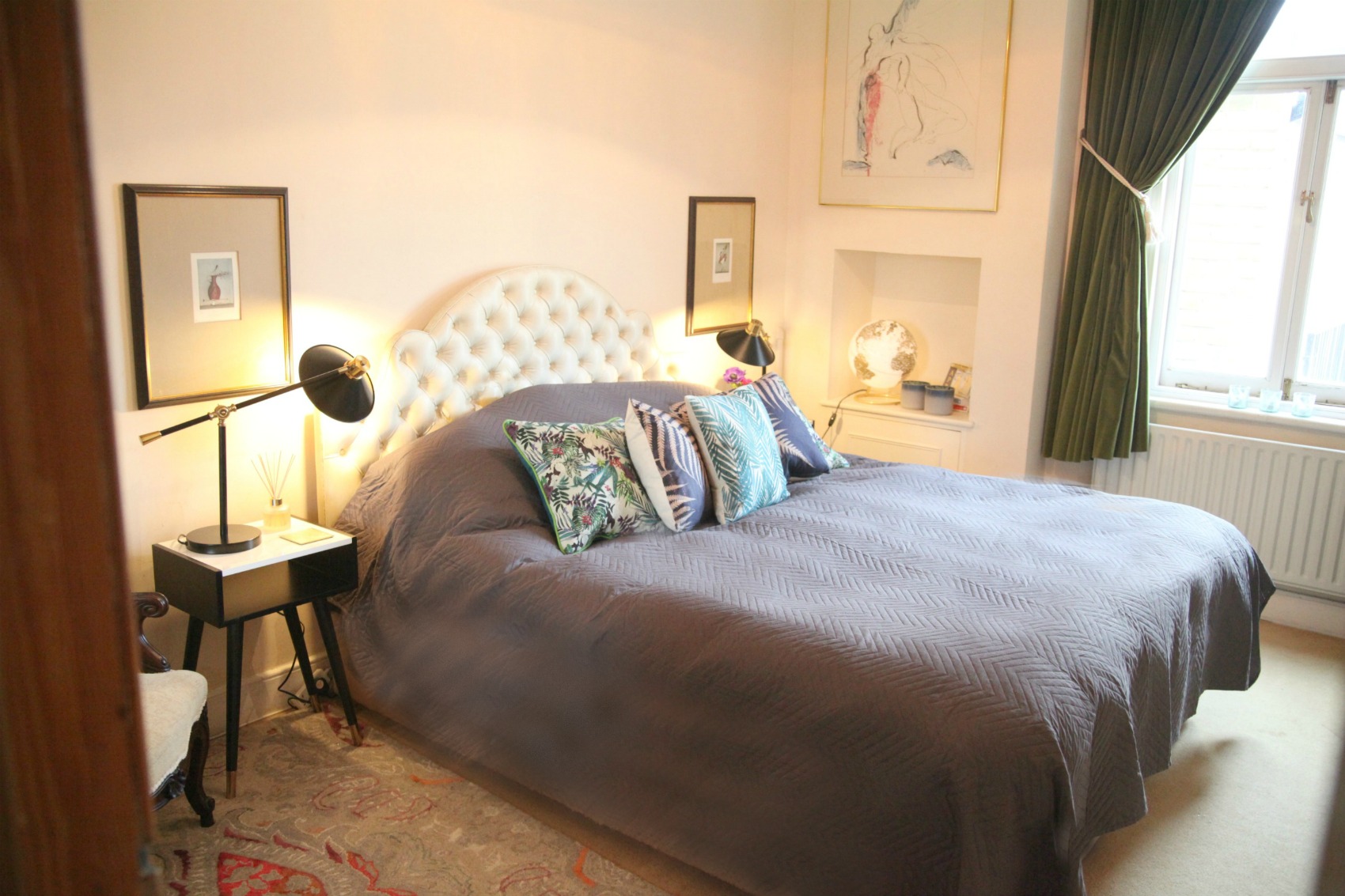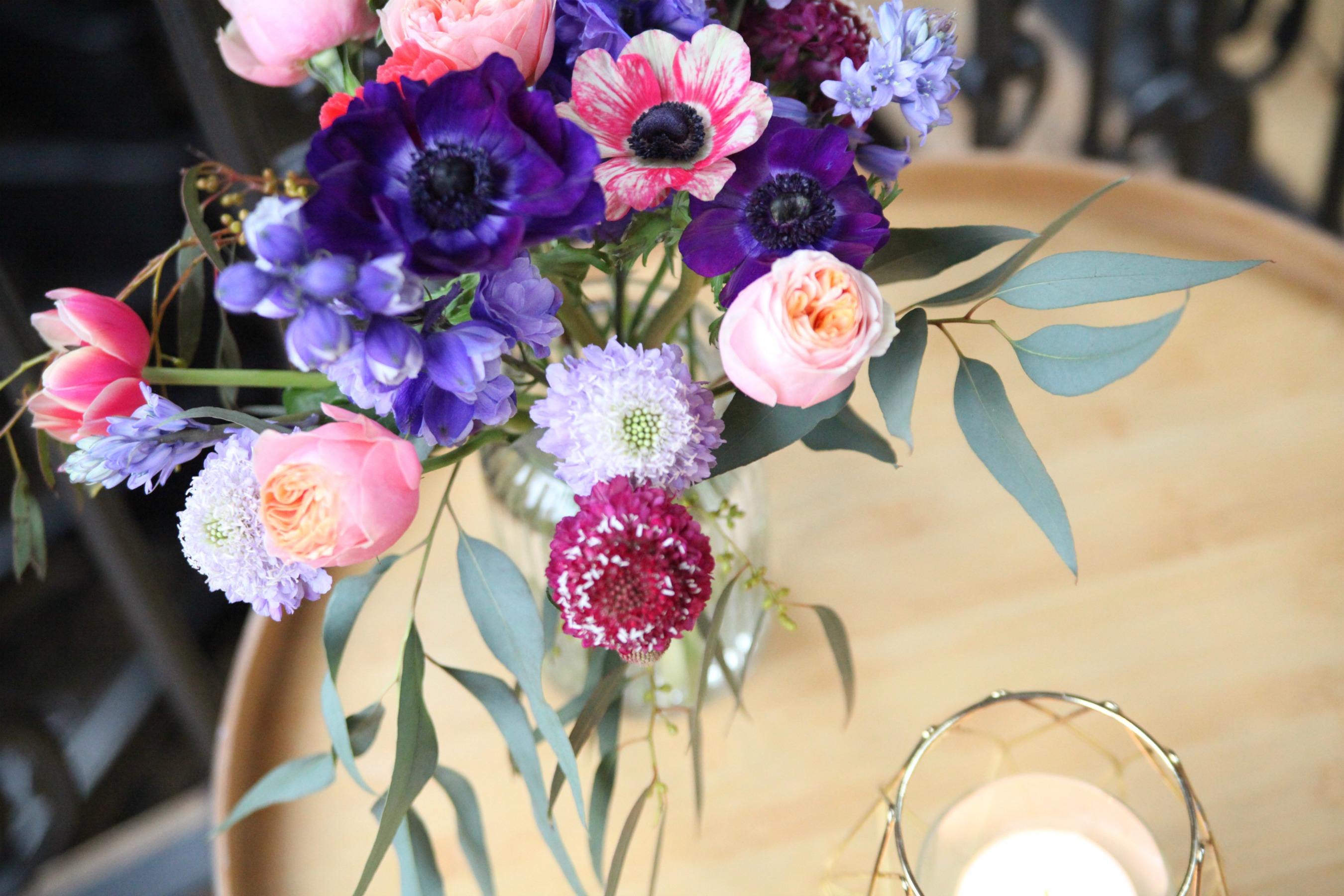 TAKING INSPIRATION FROM SUCCULENTS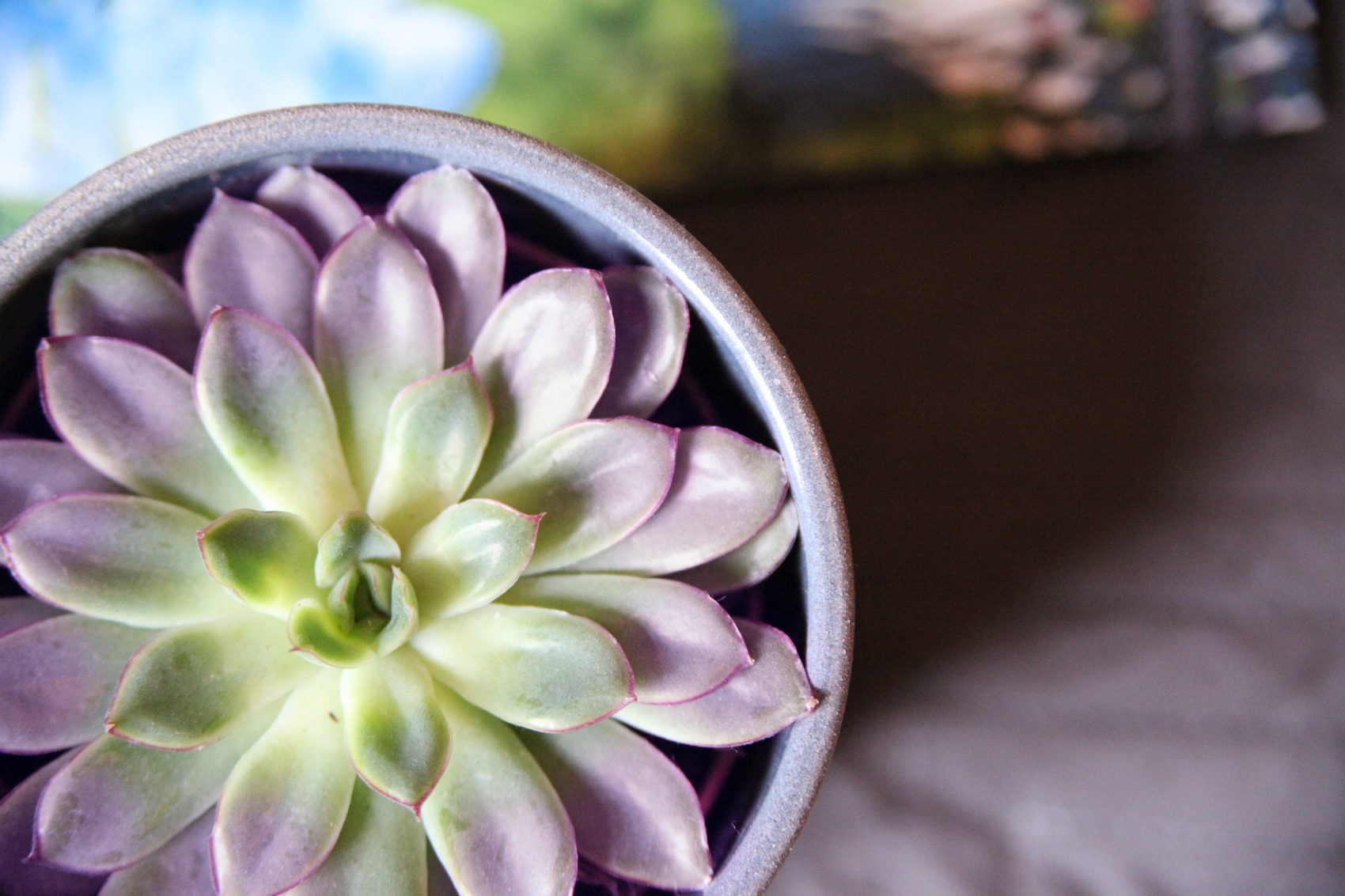 I created a secret Pinterest board to start me off. I find that it's the best way to pull together inspiration and you can quickly see if your ideas work and how certain pieces compliment each other. Some of my favourite retailers like Dunelm are brilliant at featuring their furniture and styles on there, so easy to actually buy what you've added to your mood board.
As this will not be our forever bedroom I didn't paint, although I would have loved to have created an accent wall behind the bed. I also decided to keep our old curtains. Because of this, I knew I needed pieces that would tie in with the moss green. As a huge lover of succulents and their beautiful colours, their palette became my ultimate inspiration for our bedroom makeover. As Caspian spends a lot of time in there, too, I also knew that darker colours would be more practical. If we had changed the curtains, I would have gone to Direct Blinds.
I decided to further add marble, gold, black and natural wood to enhance the green and purple tones. This is my Pinterest board and I think the room is a great reflection of my original ideas.
OPENING UP THE ROOM WITH A FULL-LENGTH MIRROR FROM DUNELM
I've been missing a full-length mirror for so long. Not only so that I could check my outfits before going out, but also to create more light in the room. Our bedroom only has one window and our next-door neighbours recently had an extension put up which further limits natural light. Placing this stunning gold framed mirror from Dunelm on the opposite wall to the window has truly created a brighter room. Dunelm has a fantastic range of mirrors in all shapes and sizes. It also means you can see the view when lying in bed and are looking in the mirror. It was really easy to hang and I love that it's bevelled for that perfect antique look. Caspian is a big fan, too, and now spends time studying himself which is great for development.
NEW PRINTED CUSHIONS AND A NEUTRAL BEDSPREAD
I would ideally have loved a light bedspread but with a tumbling toddler who loves nothing more than jumping on a freshly-made bed, this would have been so impractical. I, therefore, chose a darker tone and adore the cushions we were sent from We Love Cushions. It's a dark purple colour with a gold fern print.
NEW PERSIAN FUSION RUG FROM LUXMI
If you are an avid reader of the blog you will know we recently had a very successful carpet clean by Fantastic Services. Our old carpets look a lot better. Yet, I still wanted a luxurious rug to complete the look and fell in love with this beautiful Persian Fusion cedar design from Luxmi. You can order it in various sizes and shapes both online and from places like John Lewis and House of Fraser. It's incredibly thick and soft and made from superb quality wool. It's the best thing to step out on in the morning and I generously put it by Daddy Long Legs' side of the bed!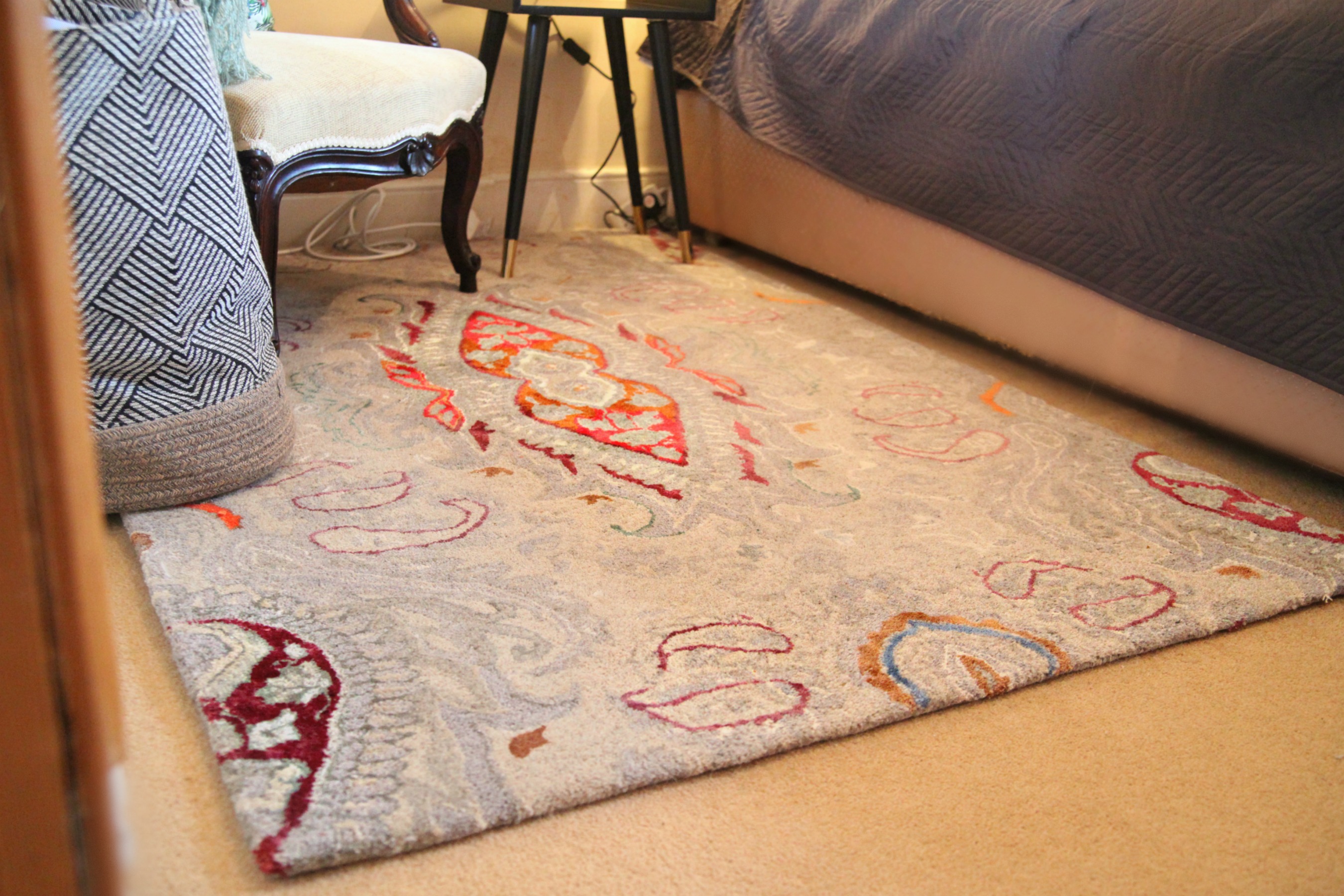 ORIENTAL INSPIRED CHEST OF DRAWERS IS THE PERFECT STORAGE SOLUTION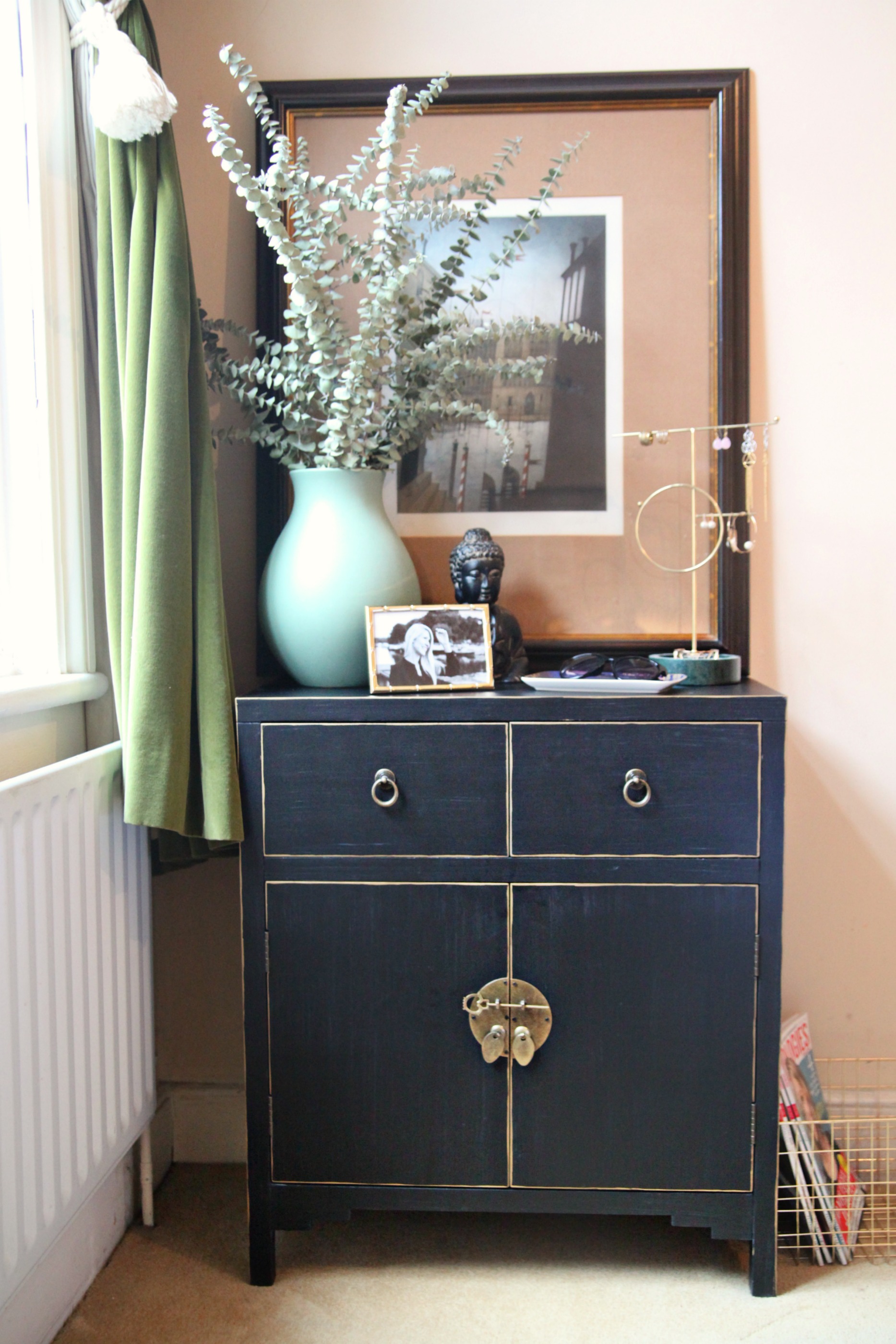 We had an old chest of drawers that sat by the window. It was beautiful but unfortunately, it took up a fair bit of space and made it difficult to pass the bed easily. I love how this smaller and very adorable piece from Dunelm fits in perfectly with the theme and tones of the room. It holds my jewellery stand from Badden bought from made.com and trinket plate from Sara Miller for Portmeirion as well as an impressive vase for flowers and the most exquisite gold bamboo picture frame from Dunelm. The chest itself is also from Dunelm and I love that it has drawers on top and cabinet doors beneath, which makes for ideal storage. I adore the oriental inspired look and black and gold colours.
THE LITTLE DETAILS TO COMPLETE THE LOOK
I picked up the square gold wire basket above at Flying Tiger. It's perfect for my magazines. It helps makes that corner feel airy. I absolutely adore the gold bamboo glass frames from Dunelm. They are the most stylish thin gold frames I've seen and fits in perfectly. I'm keeping my eye on the website so I can snap up some in larger sizes but unsurprisingly they keep getting sold out.
I spotted these gold and mirror snakeskin coasters in the post-holiday sales at our local garden centre. They are ideal for our bedside tables to protect the marble from our morning cuppa in bed.
I picked up the fabric washing basket from Swedish shop Claes Ohlsson in Kingston. One of my favourite shops for a cool Scandi look.
Lastly, I added one of the gorgeous scented candles from Wax Lyrical and matching reed diffuser in Meadow. The soft scent of flowers truly is the finishing touch to this room and its leafy design.
Considering we didn't paint and we are still on the look-out for a headboard I'm so pleased with how this makeover turned out. I'm itching to start decorating other rooms but might just hold off until the downstairs part is finished or we decide to move. I must admit I'm secretly hoping for the latter. This is such a unique house and I adore the garden, but I'm not sure it's the right family home for us. Time will tell.
What do you think of the completed makeover? Is there a room you would love to redecorate?
Please note we went sent some of these items in return for this feature. All words, opinions and photos are my own.