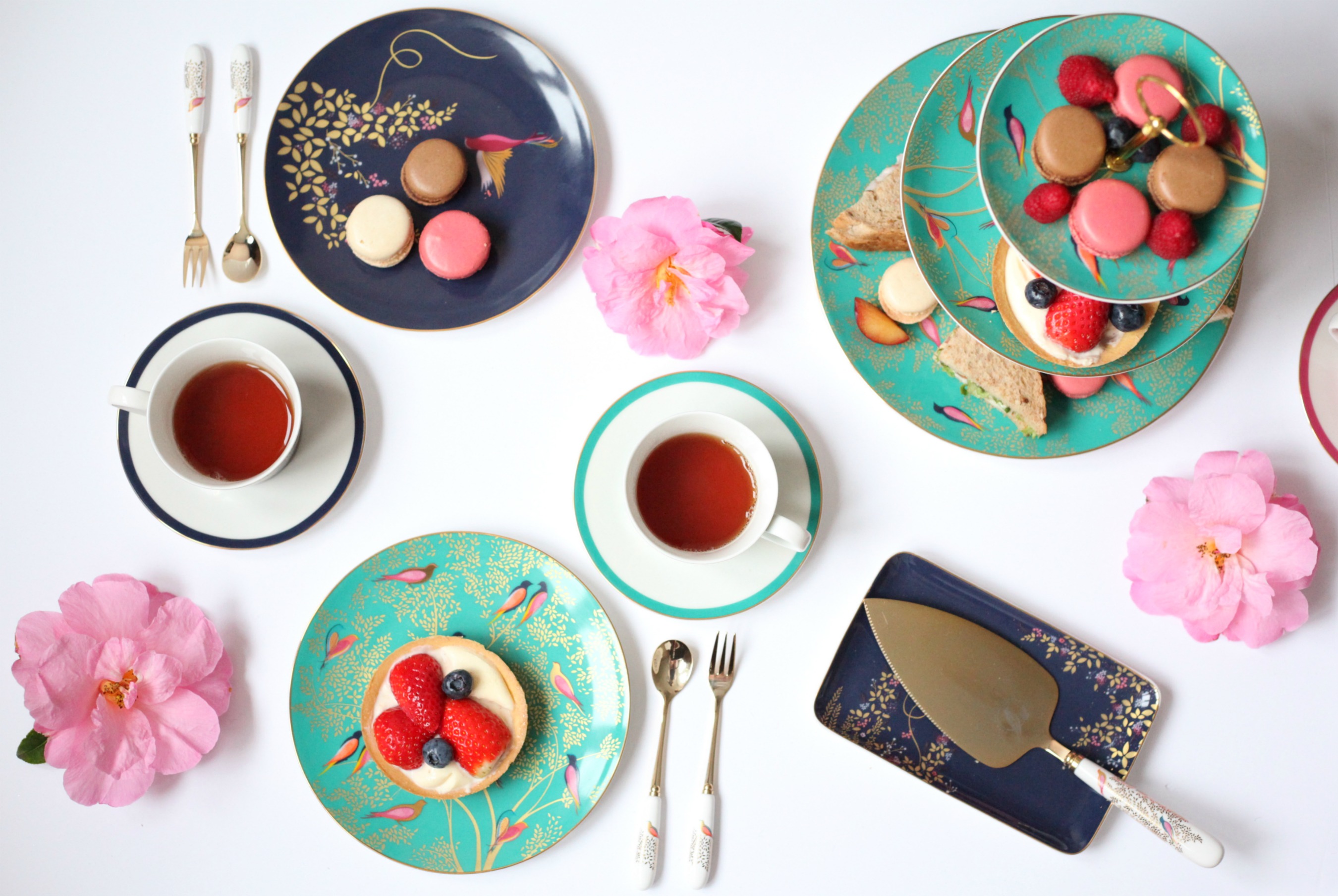 With the month of love coming up, you might have started contemplating how you can make this Valentine's Day a bit more special than frantically rushing to the supermarket to grab a card or box of chocolates last minute? A colourful afternoon tea toasting love with delicious cakes served on the most exquisite china from the Sara Miller London  Portmeirion Chelsea Collection is a superb way to celebrate.
Even if you are not a fan of Valentine's Day this is still a lovely way to surprise a few good friends. Presenting them with a sweet treat to brighten the grey winter months. Plus it will give you a chance to catch up after New Years. I recently hosted this spectacular high tea. The table was decorated with the first camellia flowers of the season, picked from our garden. They complimented the stylish bird design perfectly.
Sara Miller is an award-winning British designer. She expresses her passion for travel and love of different cultures in her art. Collaborating with British brand Portmeirion she has created The Chelsea Collection. This distinctive fine porcelain collection is embellished with 22-carat gold and features the prettiest illustrations to transport you to a magical forest with wonderful songbirds. It's perfectly balanced to suit both a modern and more traditional interior and is sure to impress your guests.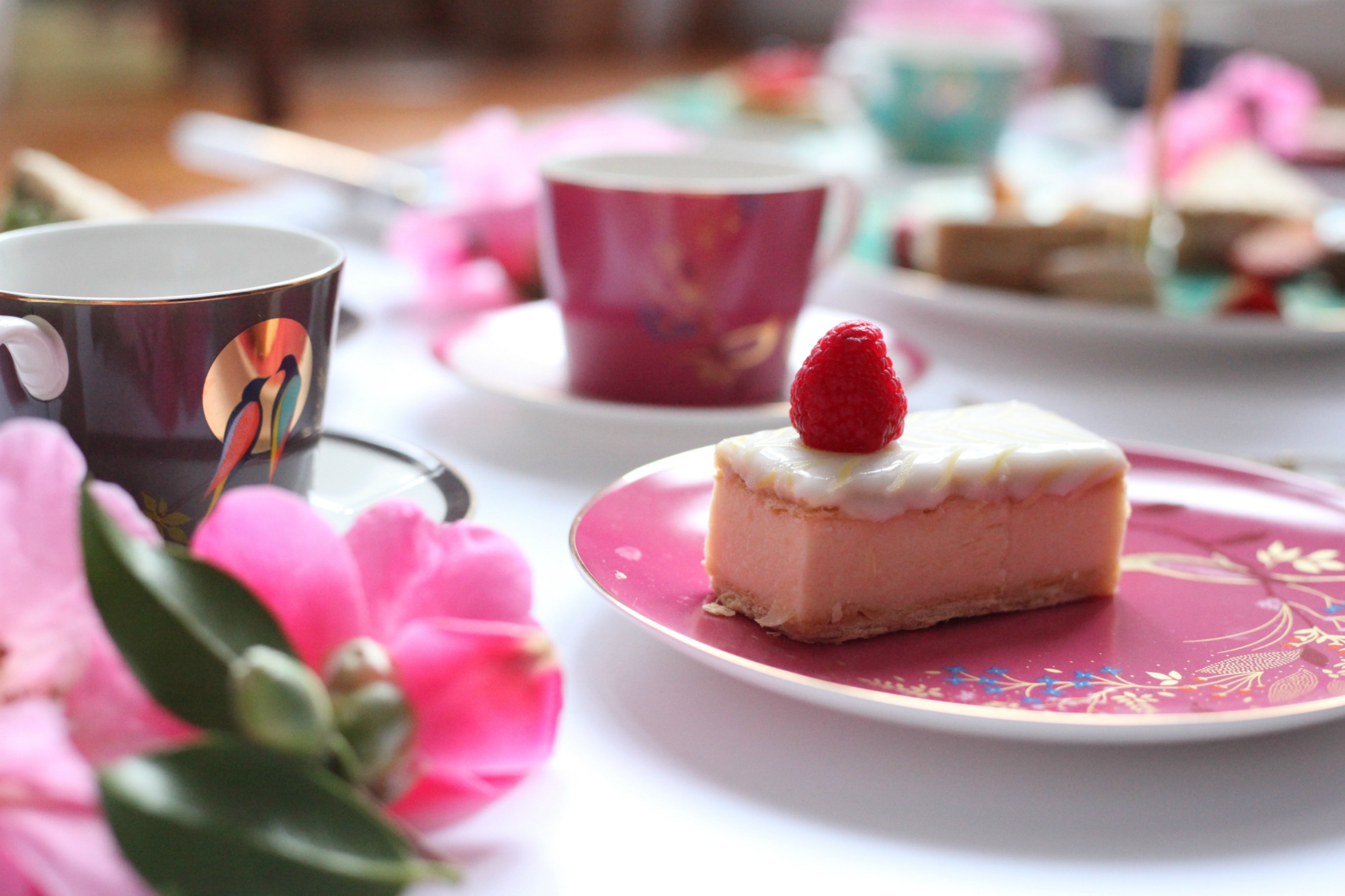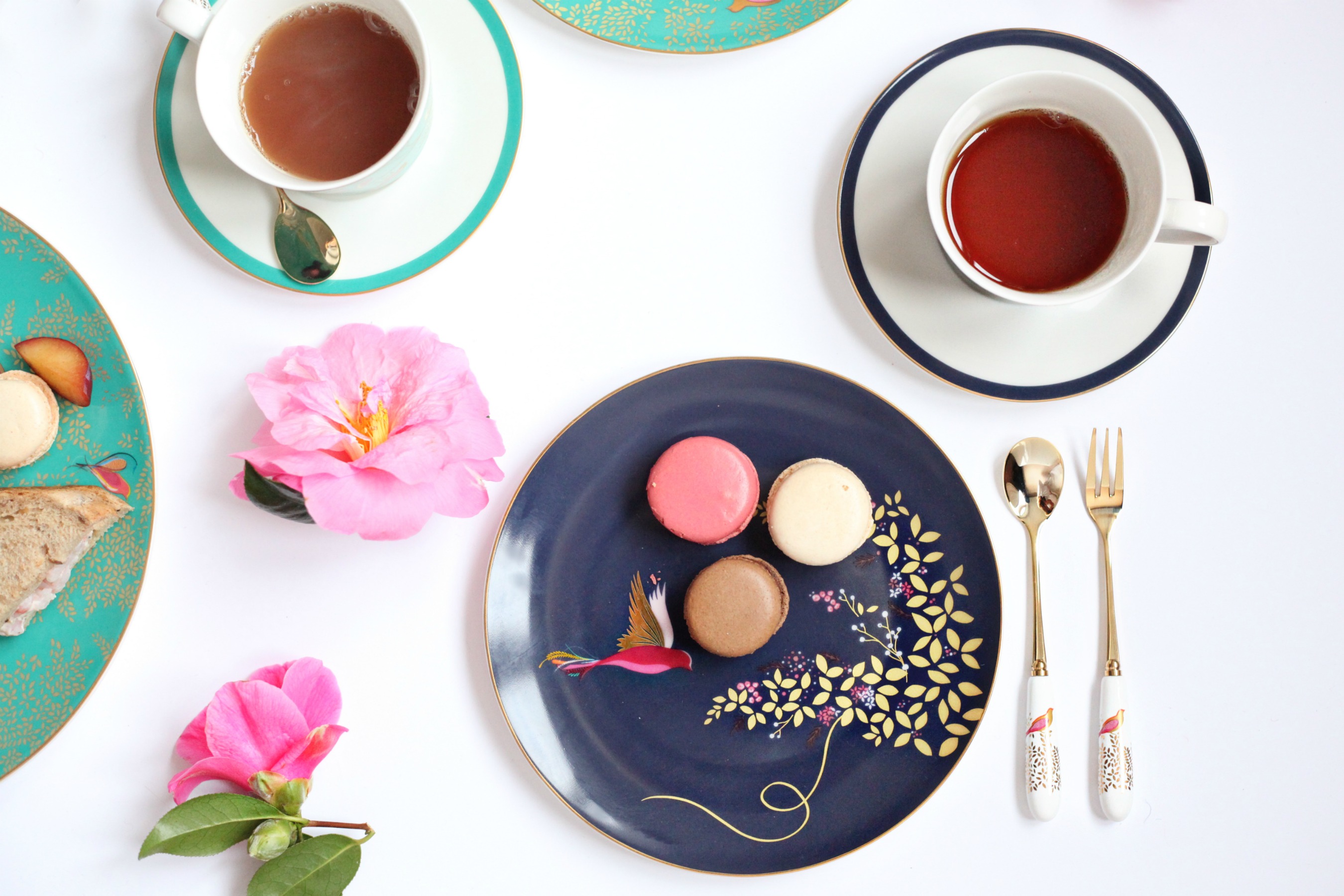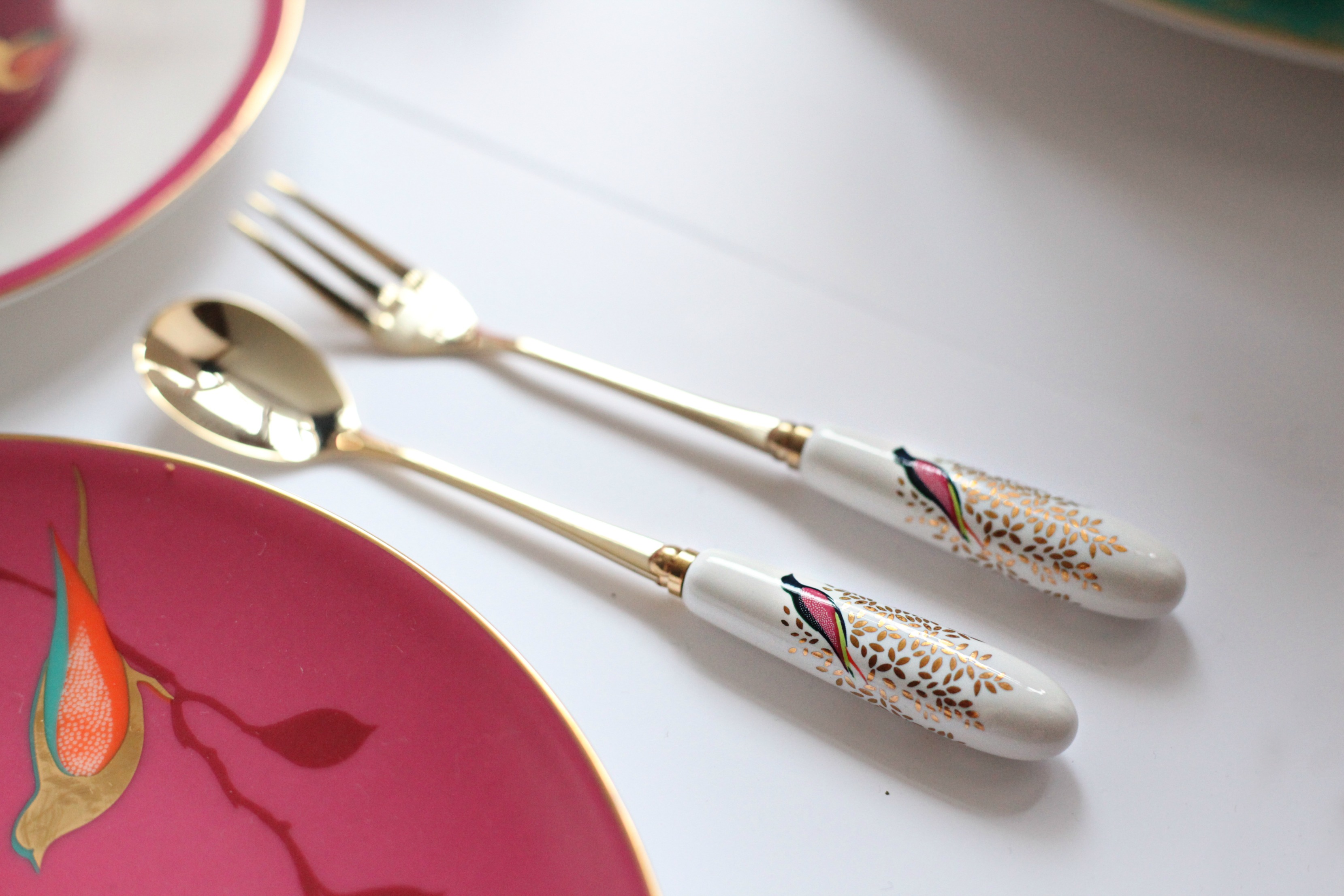 IMPRESSIVE TEAPOT AND 3-TIER-CAKE STAND DESIGNED BY SARA MILLER FOR PORTMEIRION
The full collection comes with four individually designed plates and four teacups and saucers to match. Dessert spoons and forks adorned with the same design on the handle. Not mention the fabulous 3-tier-cake stand and large green teapot. You'll also find a grey covered sugar pot and pink milk jug to complete your afternoon tea table. Everything can be bought separately. I especially love that you can mix and match the design and create a new set up every time.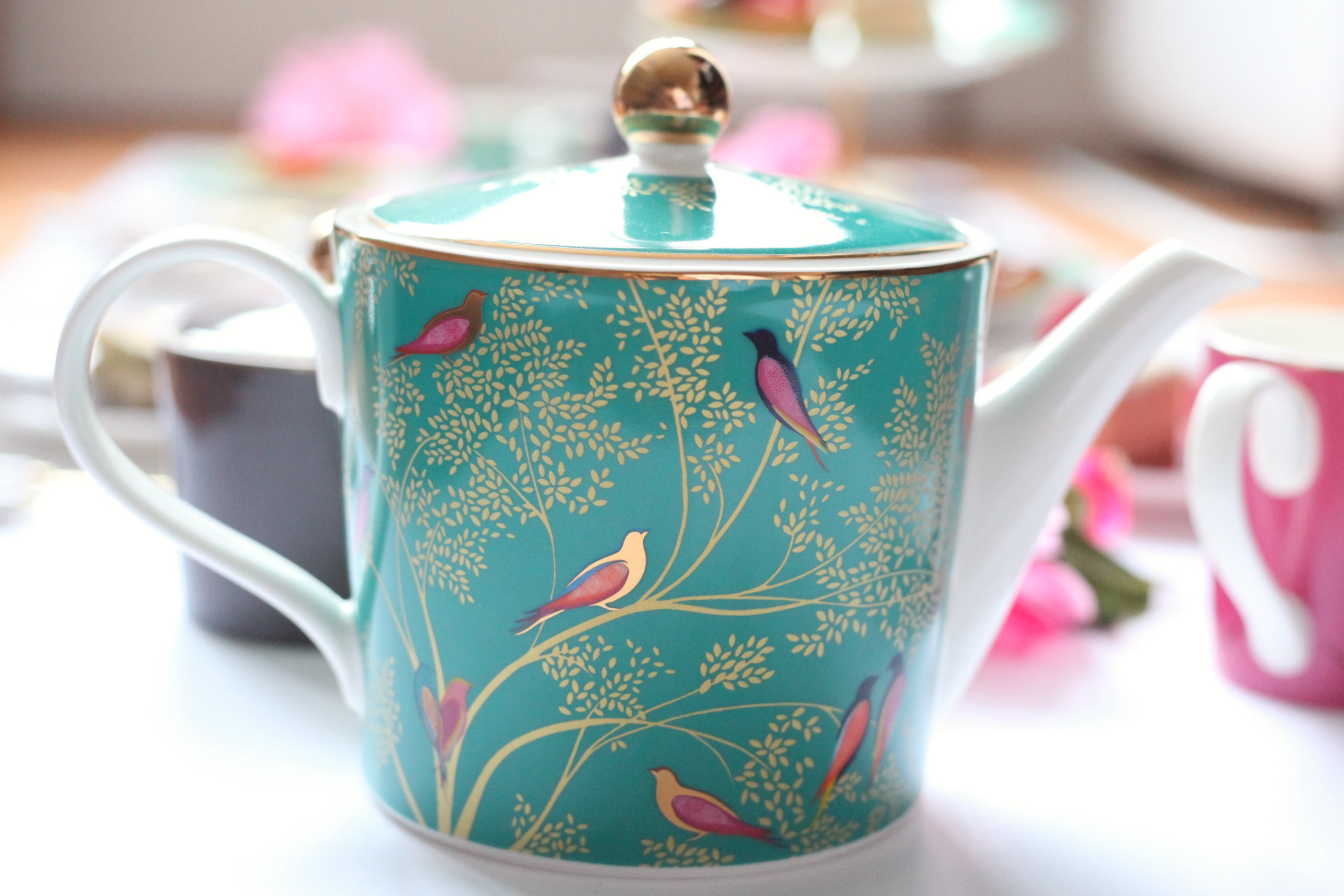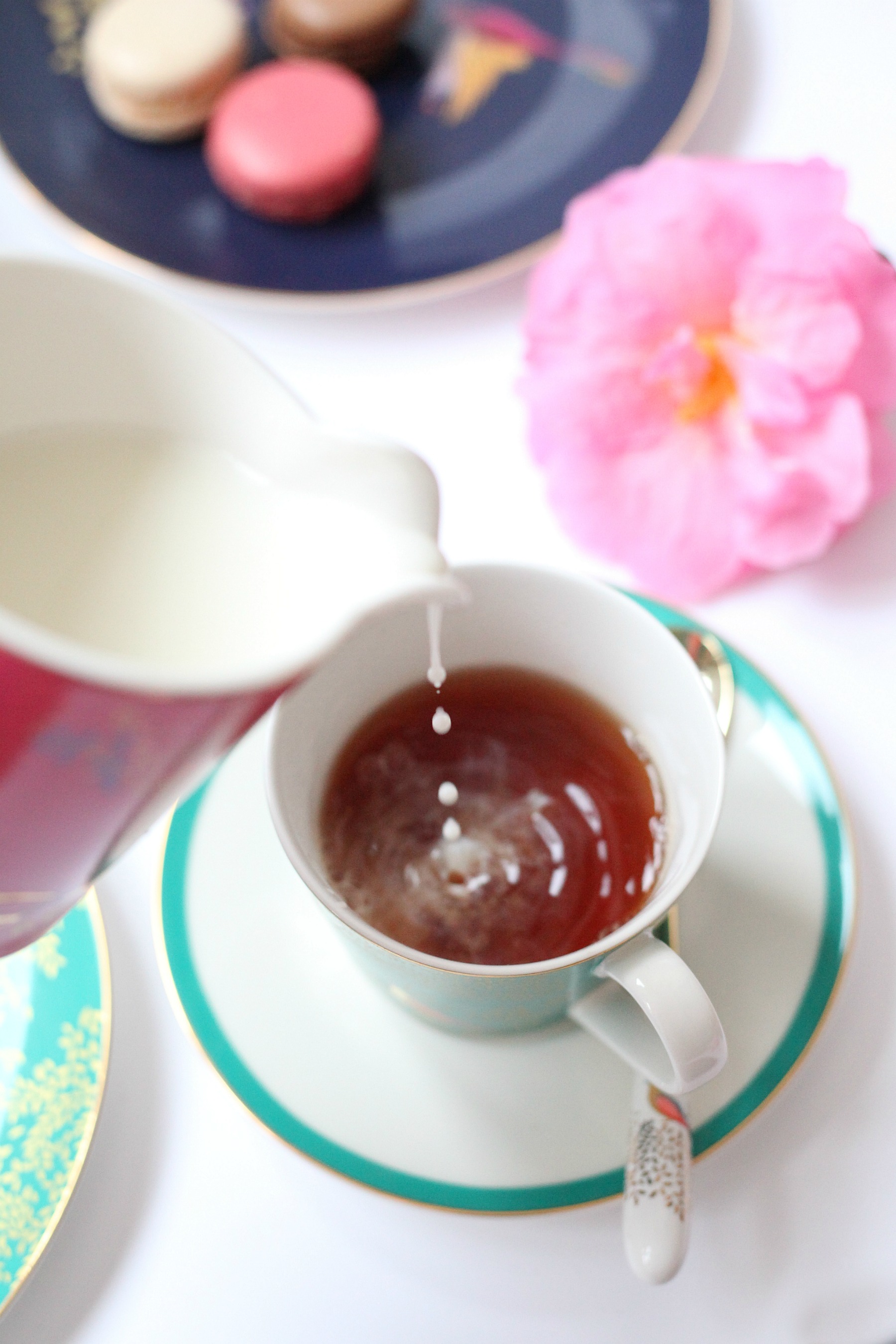 If like me you are trying to balance being a mum, working hard and occasionally want to find time for your friends and family, too, then I suggest simply buying some delicious cakes and chocolates to adorn the beautiful Chelsea set. Naturally, if you enjoy baking then you can create everything yourself. Macaroons are not only pretty, they taste divine, too. A few fruit tarts and a tray of finger sandwiches and you are ready to go.
Alternatively, buy a large layered cake from Danish bakery Ole & Steen if you are London-based. They do fantastic creations and I can't wait to order one for my and Caspian's birthday next month. Then use the amazing cake slicer to serve it up in style.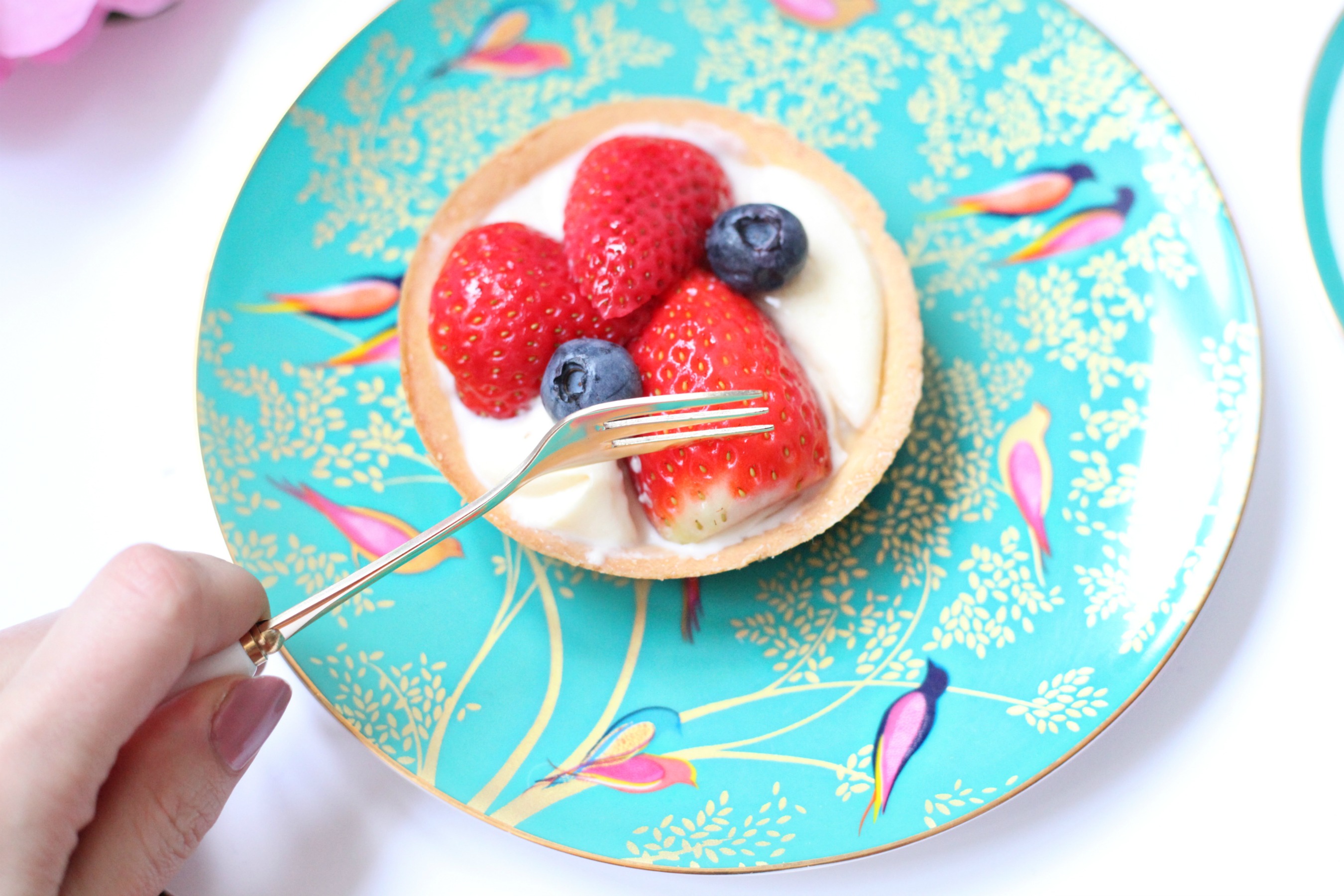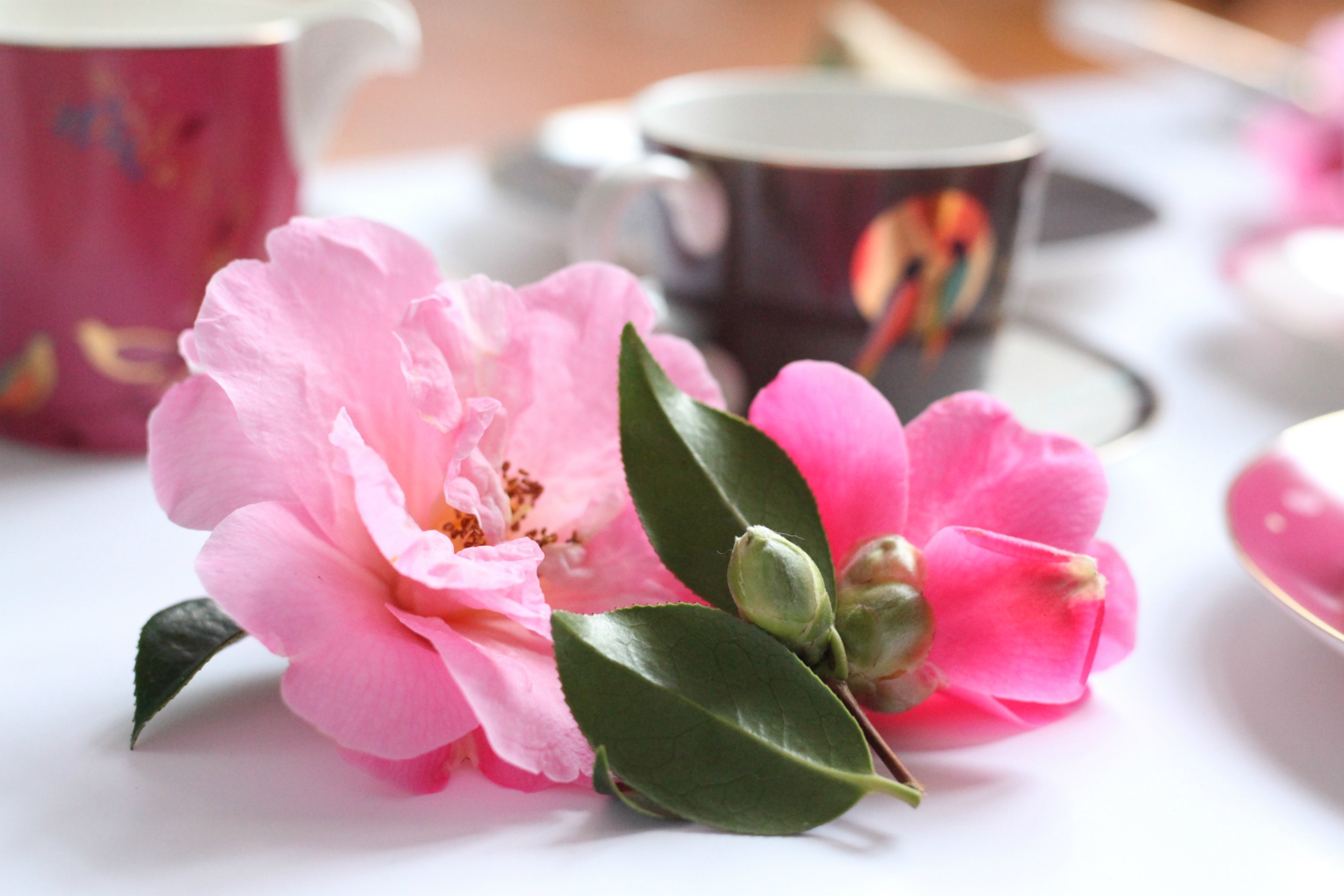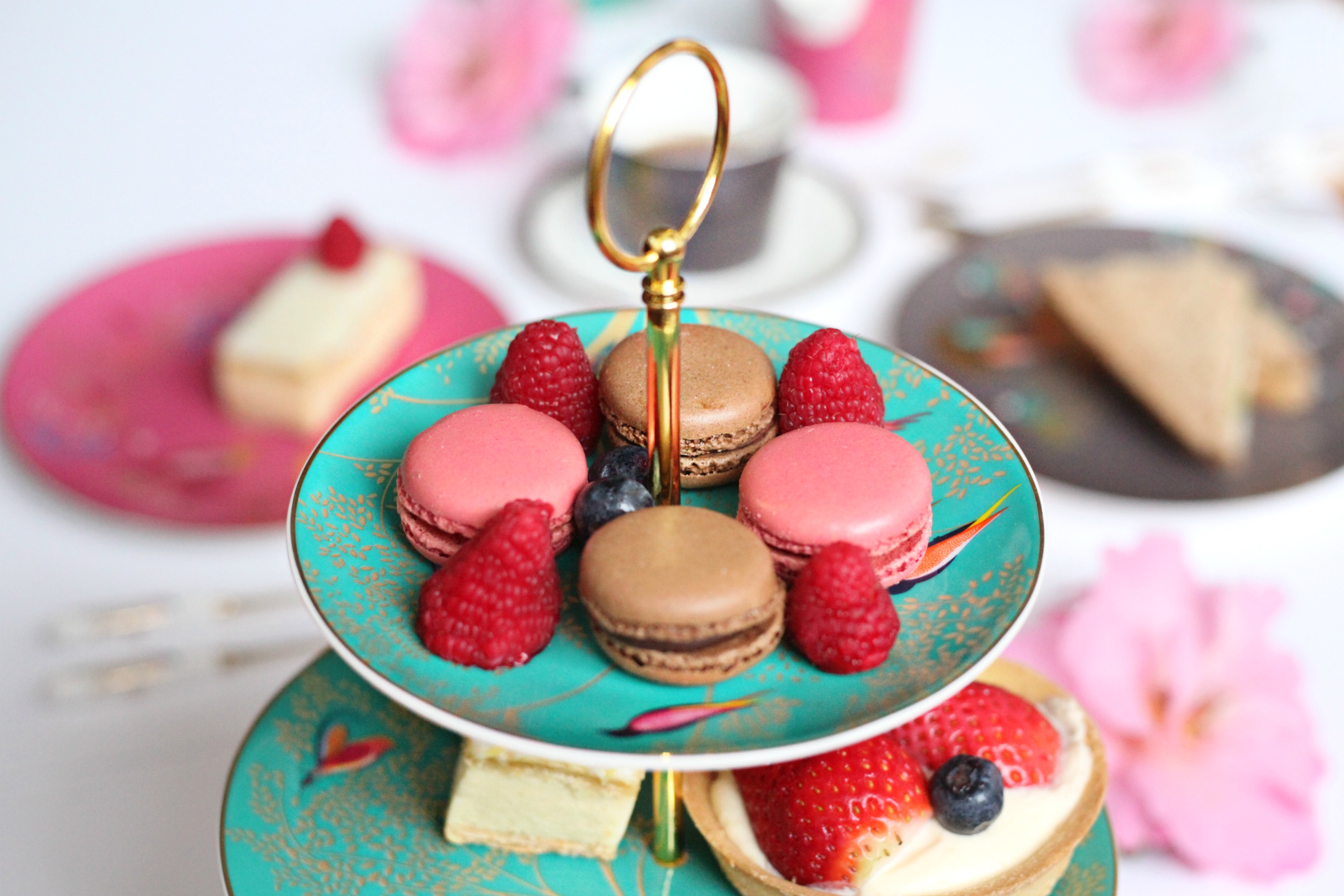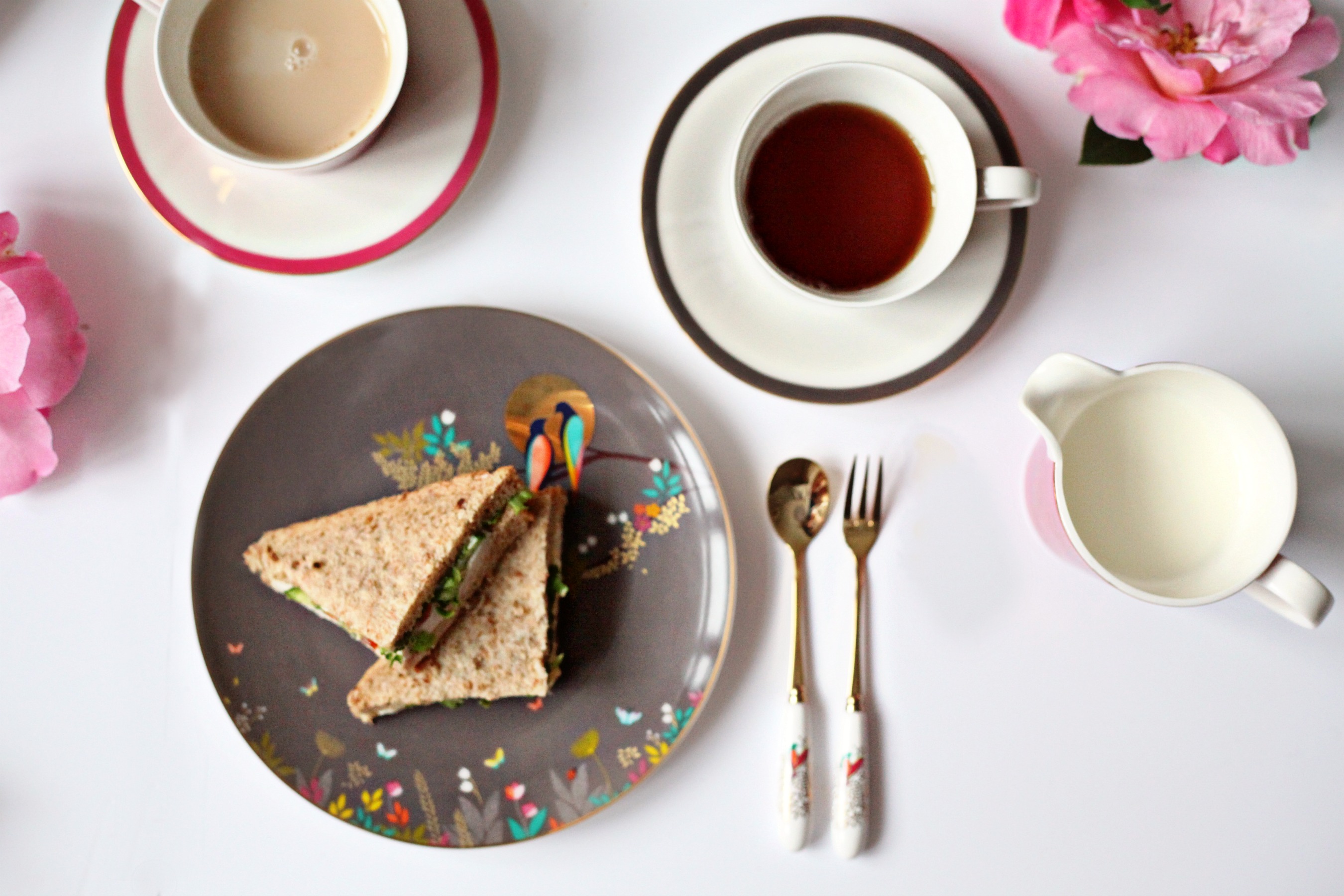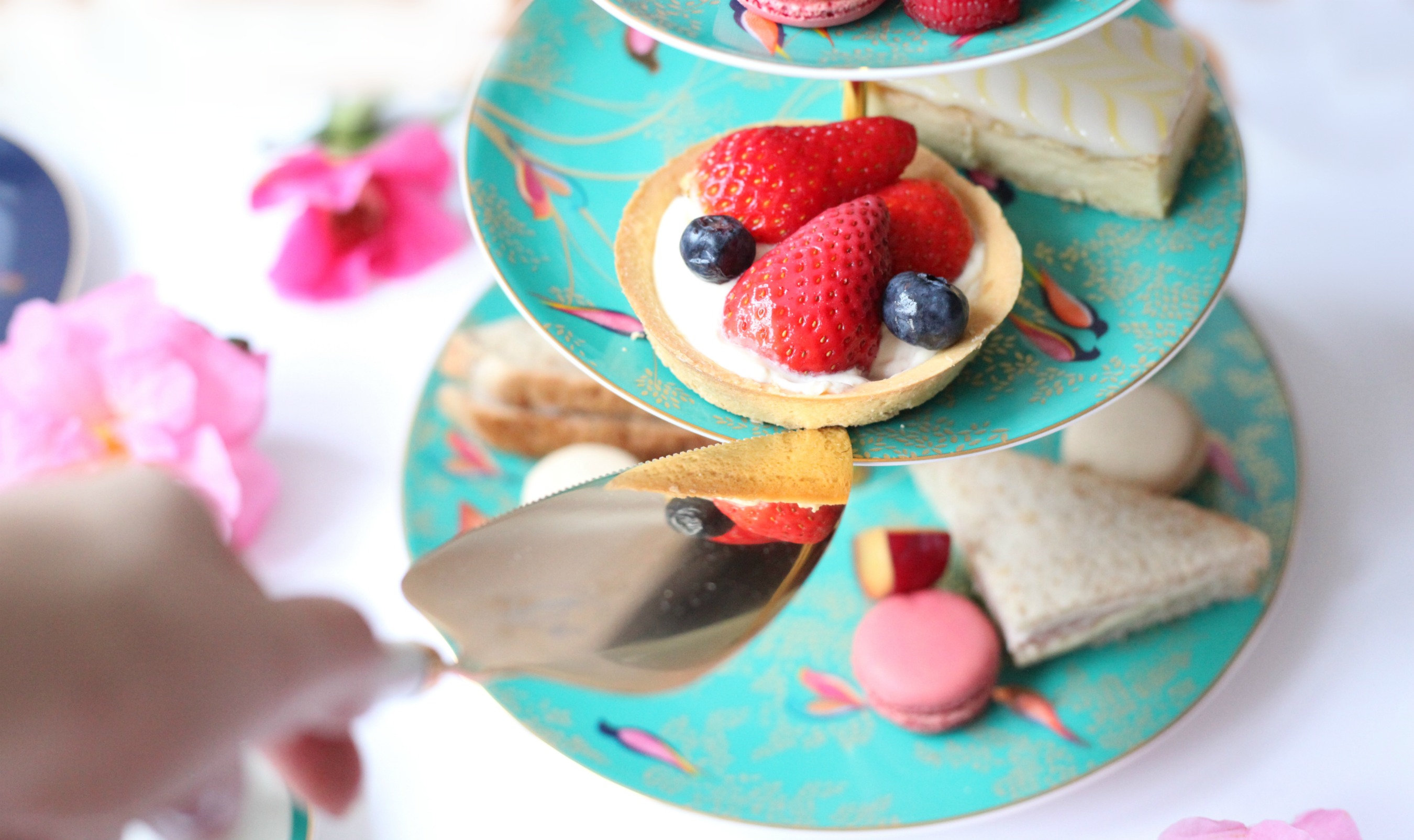 GIVE LOVE IN A TEACUP
Having lived with an Englishman for close to four years now, I've learnt that a well-made cup of tea is a gift in itself. If you can't find the time to put on a full high tea, then why not surprise the love of your life with one of the four teacups and saucers? That way they can enjoy their tea in the most beautiful of ways every morning throughout the year. Whether their favourite colour is pink, green, navy or grey the Sara Miller London Portmeirion Chelsea Collection come individually packaged in stylish matching gift boxes.
I hope the rest of your winter and especially Valentine's Day is filled with love and colourful moments.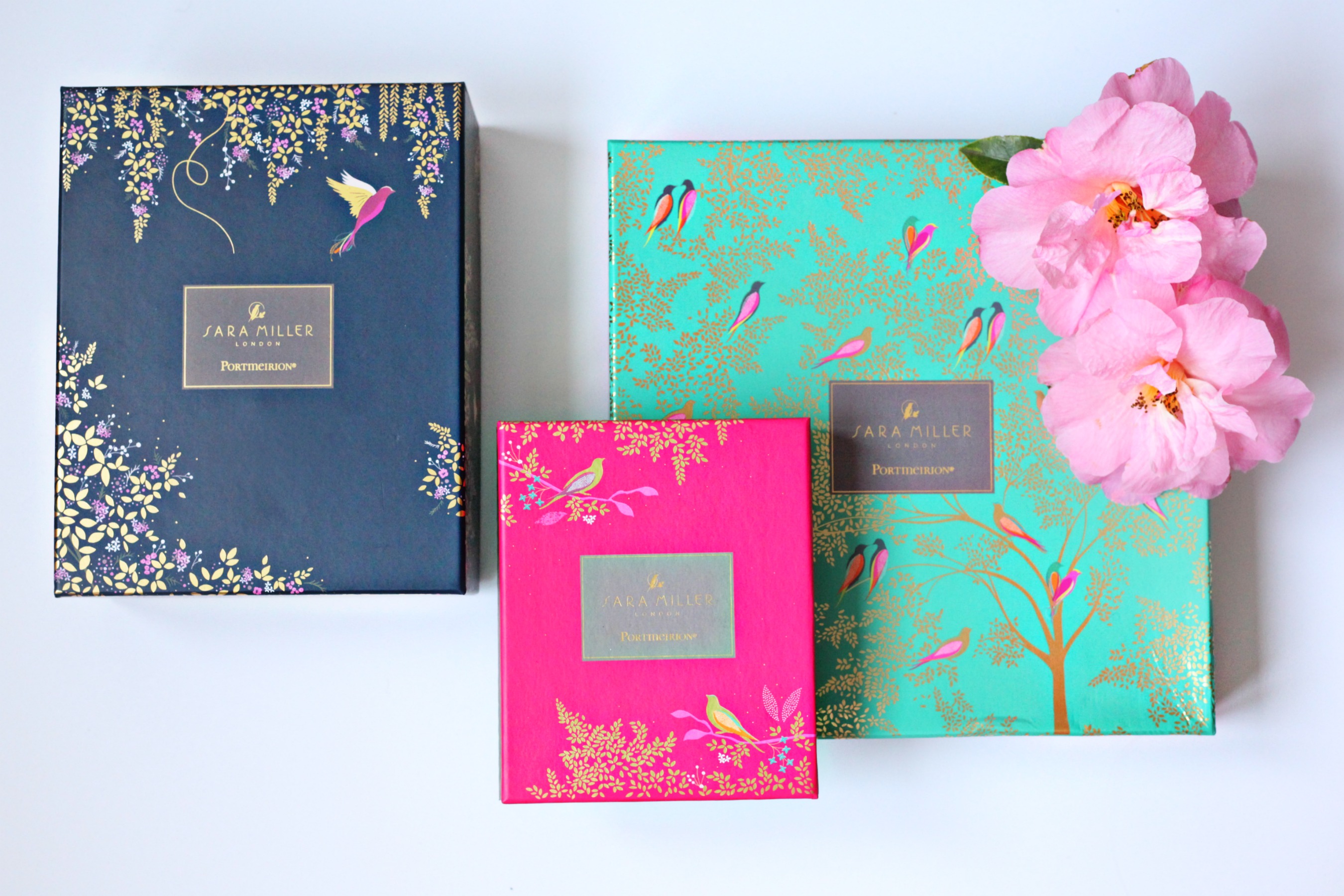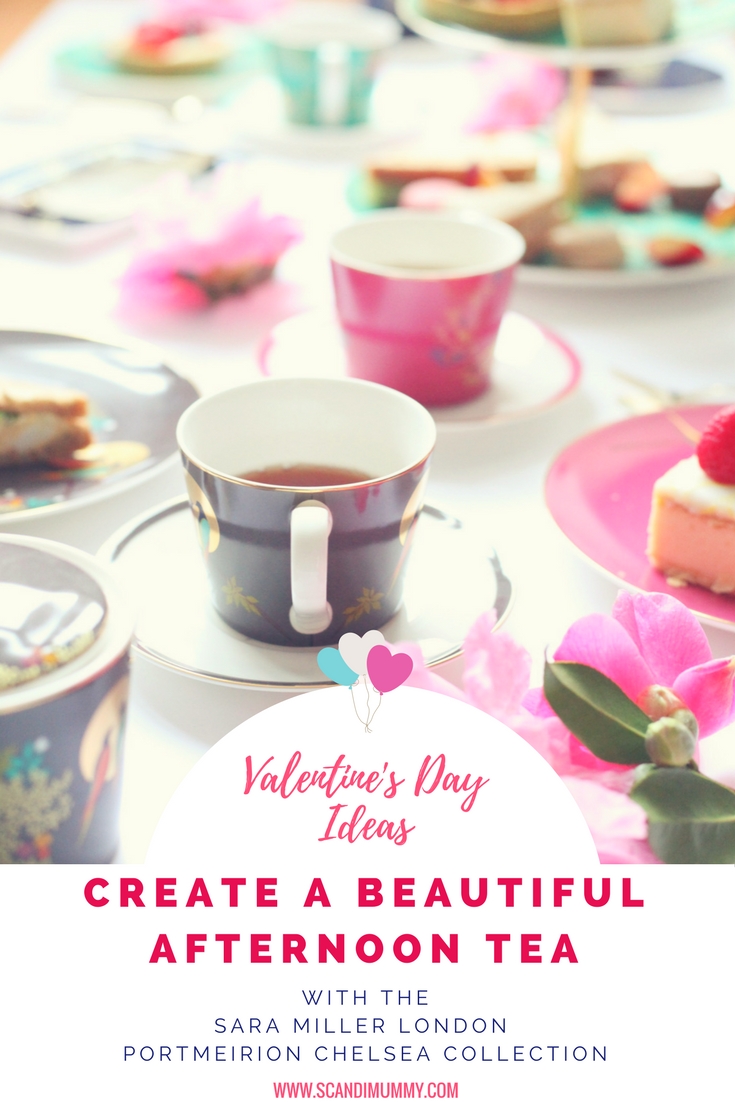 This is a collaborative post with Portmeirion and Sara Miller