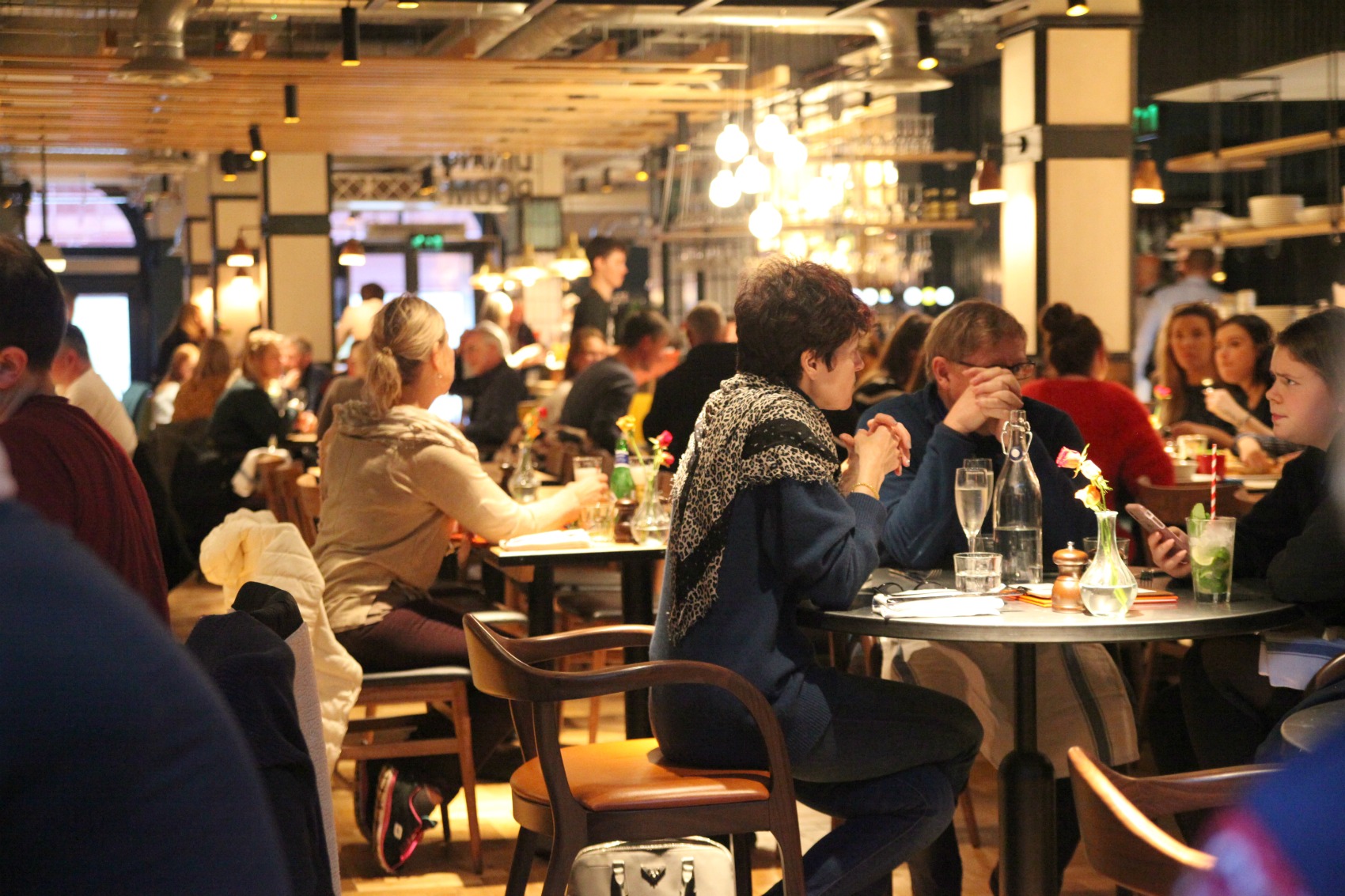 Review
If you are local to South West London and to Hampton Hill and Teddington in particular then this review is for you. As residents nearby we were very excited to see The Beech House open before Christmas on Hampton Hill high street. The huge space had been empty for quite some time and the community has definitely been craving a stylish yet relaxed restaurant that caters to the whole family.
The Beech House is exactly that. In the past couple of months we have visited at various times as the restaurant is open all day. It's a lovely place to stop in for breakfast or coffee and cake. I can see it being my favourite hang out once the baby arrives in the summer. We were invited to review their Sunday service just before the Christmas holidays.
SPECIAL ATMOSPHERE AND GORGEOUS DECOR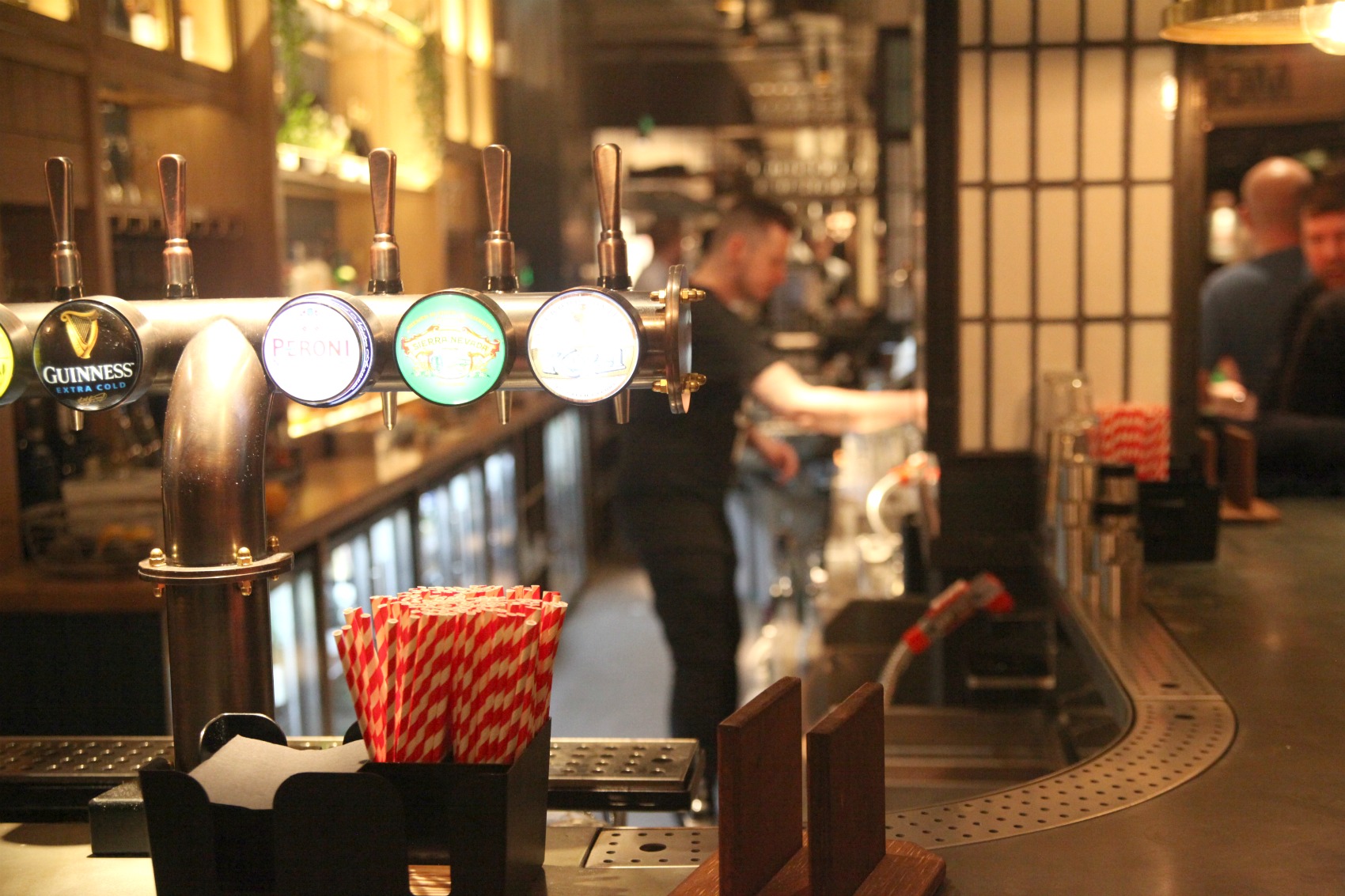 As it was in the lead up to Christmas there was a special atmosphere in the busy restaurant. We could see that this was not necessarily only down to the time of year but also the way The Beech House is set up. Various levels, long tables catering to larger families as well as intimate nooks for those romantic evenings out. The impressive bar is the centre that pulls everything together.
Also, the open kitchen allows you to follow the cooking. As the place was full when we visited the chefs had their work cut out for them but kept cool under pressure and managed to get the food out without much waiting time.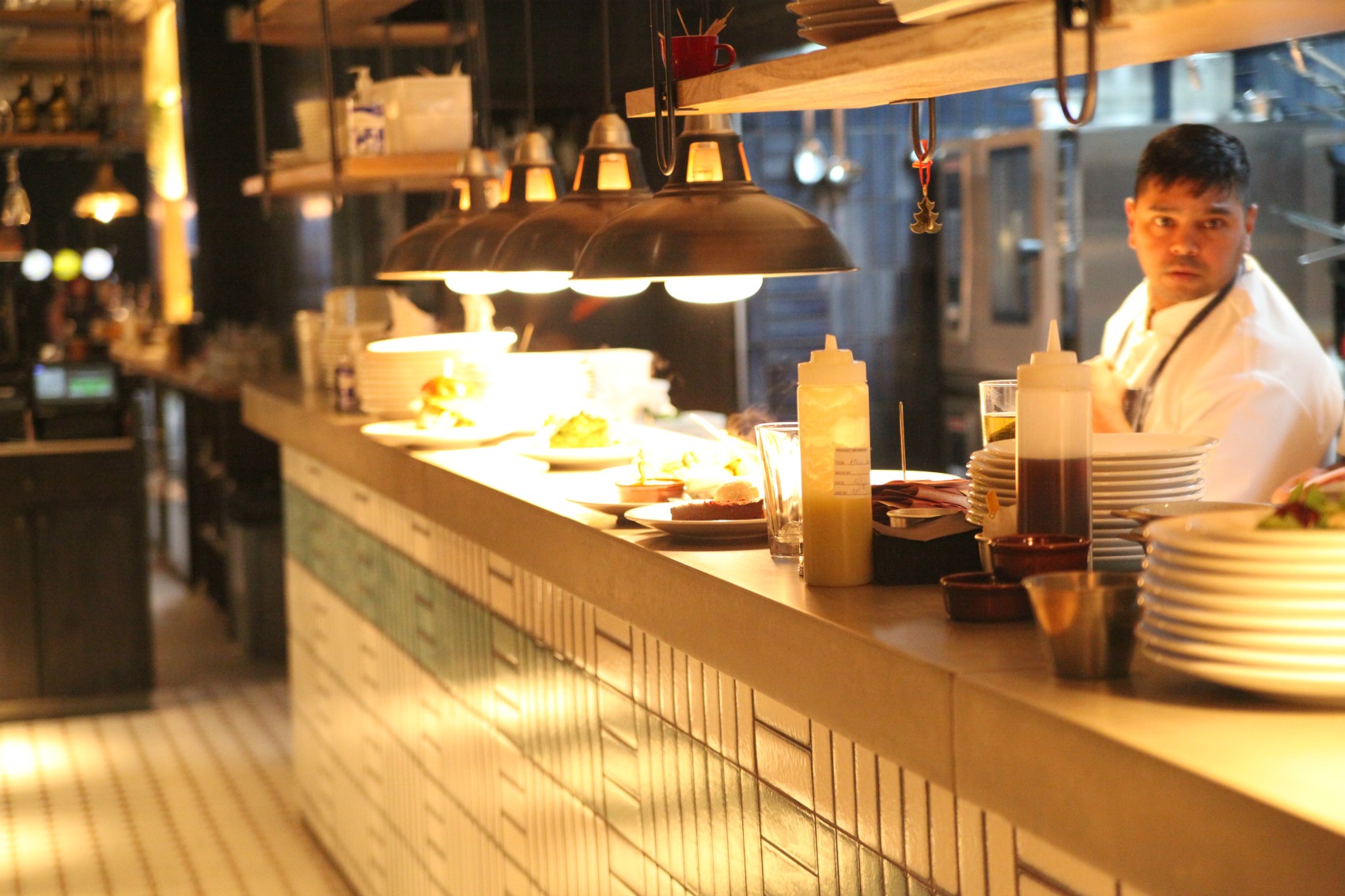 Oakman Inns and restaurants who are behind The Beech House was founded in 2005. Their vision was to create an environment where like-minded people could come and enjoy great food and drinks whilst catching up with friends, family and colleagues. They do a lot to support local sports teams and community. Not to mention being the first chain of UK pubs to ban plastic straws and help out our planet.
FROM SALADS TO BURGERS TO STEAKS AND ROASTS AND EVERYTHING IN BETWEEN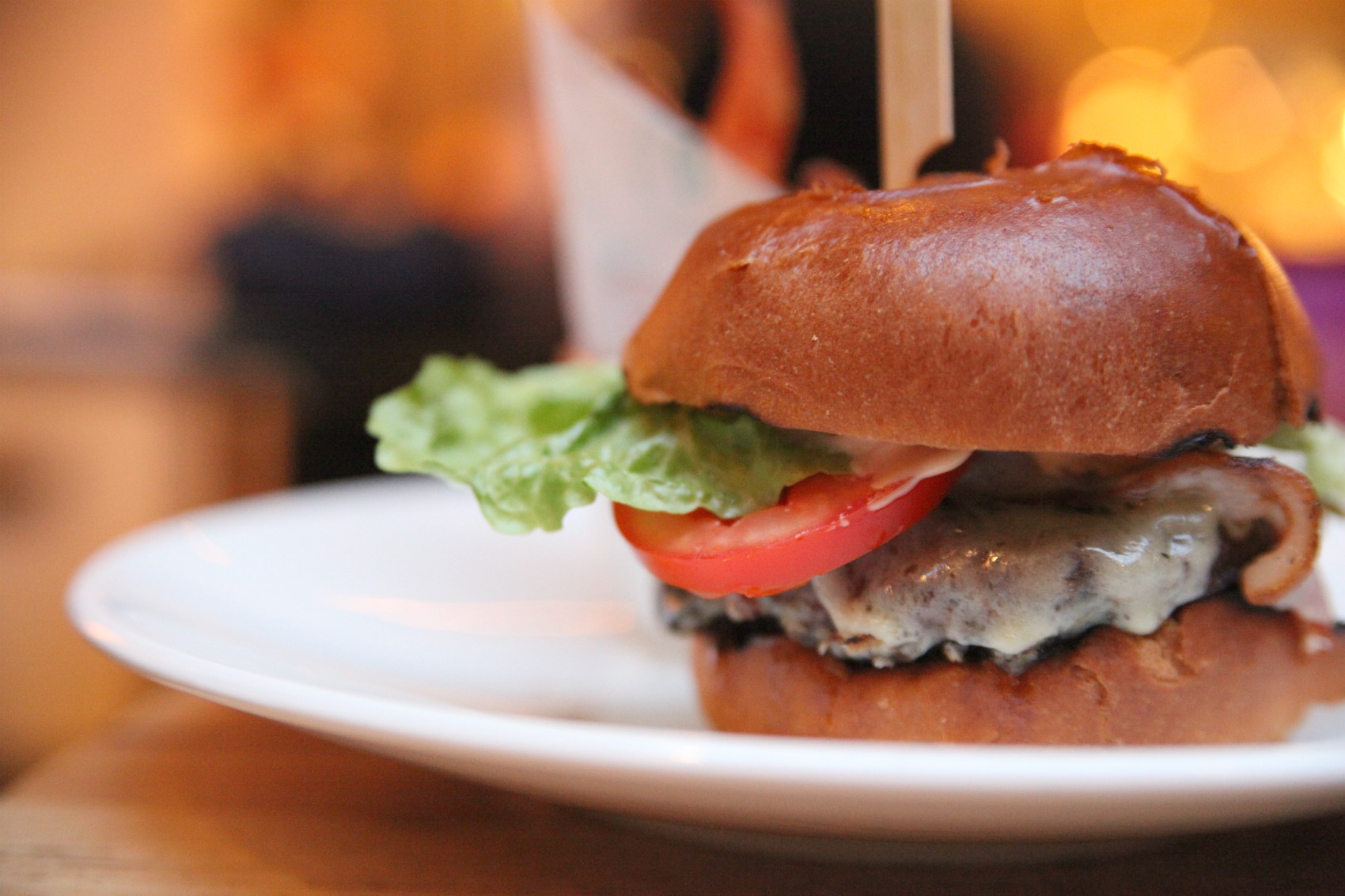 Sometimes a huge menu can be a bit off-putting as how can the kitchen possible cook everything well? At The Beech House they have certainly given you a world of choice but from what we tried they do not disappoint. I chose the beetroot and goat cheese salad to start with followed by their burger and sweet potato fries. Both dishes were delicious and I was especially impressed by the burger which was juicy and very flavourful. I would have preferred crispy, streaky bacon to back bacon but the chutney in there is super tasty.
As we visited on a Sunday Daddy Long Legs, being the Brit he is, naturally opted for a traditional roast.  He went for the British pork belly slow-roasted in cider, Yorkshire pudding, duck fat roasted potatoes, roast carrots, parsnips & onion, broccoli, apple sauce, gravy. For every pork belly dish sold, The Beech House donates 25p to Children of the Mountain. Daddy Long Legs couldn't stop raving about the pork but sadly the rosties disappointed slightly. I think this was mainly down to the kitchen being super busy and everyone asking for the roasts. The manager took our feedback on board and I'm sure it was just a one off as we saw empty plates all around us.
CHILDREN'S MENU WITH A LOT OF CHOICE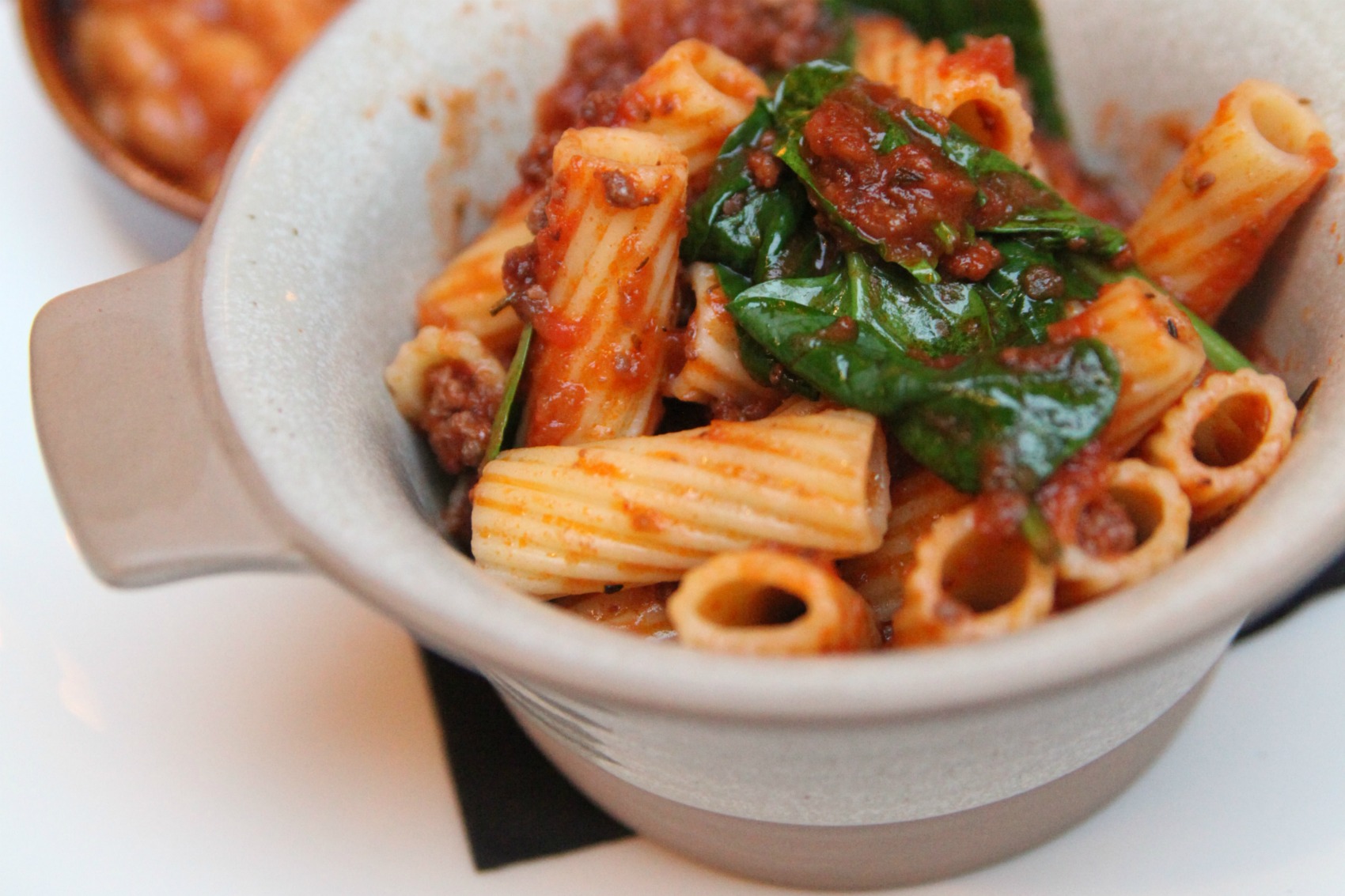 Whether you are bringing in little ones with a big or small appetite the children's menu at The Beech House caters to them all. From a range of starters to more simple beans on toast or sausage or bacon bun to a proper Sunday roast in mini-format there is something for everyone. Caspian enjoyed the spaghetti Bolognese and the only criticism would be that the pasta use were very large penne. When you have an independent 3-year-old who likes to do everything himself these proved a bit of challenge. Yet it was clearly made with lovely fresh ingredients and very tasty. You can choose a starter and a side so Caspian went for garlic bread and beans.
He finished his meal with a huge bowl of ice cream which always goes down a treat! It did make him crash out on one of the comfy sofas allowing us to finish our meal in peace.
VISIT THE BEECH HOUSE IN HAMPTON HILL
If you are local and haven't yet been I highly encourage you to visit The Beech House on 92 Hampton Hill High Street. Book in advance as it does get busy especially on weekends. It's a big place that in some small ways is still finding its feet but I'm sure the manager will listen to the customers and take all feedback onboard to make it the top restaurant in the area.
Definitely a great place whether you bring your children for a family lunch or decide to go for an evening out and enjoy the stylish bar and selection of cocktails. I'm sure The Beech House will be the place that makes the community come together for a good time.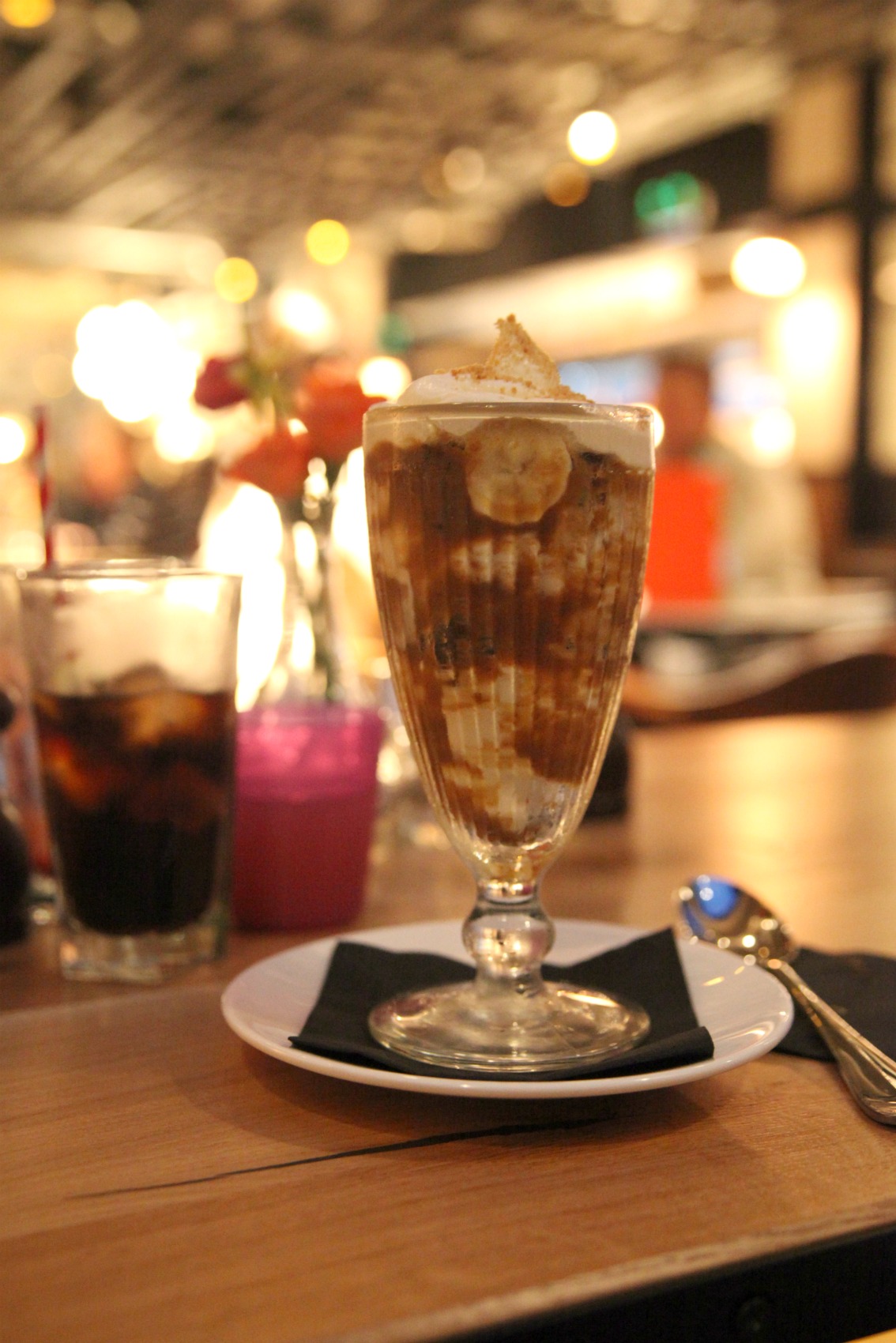 Even if you are just passing by the area this is worth a stop especially after a brisk winter walk in nearby beautiful Bushy Park to gather appetite. Or after a visit to Hampton Court Palace.
The Beech House Hampton Hill
92 High Street, Hampton Hill, TW12 1NY
T – 020 8016 4111
E – beechhousehamptonhill@oakmaninns.co.uk
Please note we were invited for a complimentary meal. All words, opinions and images are my own.