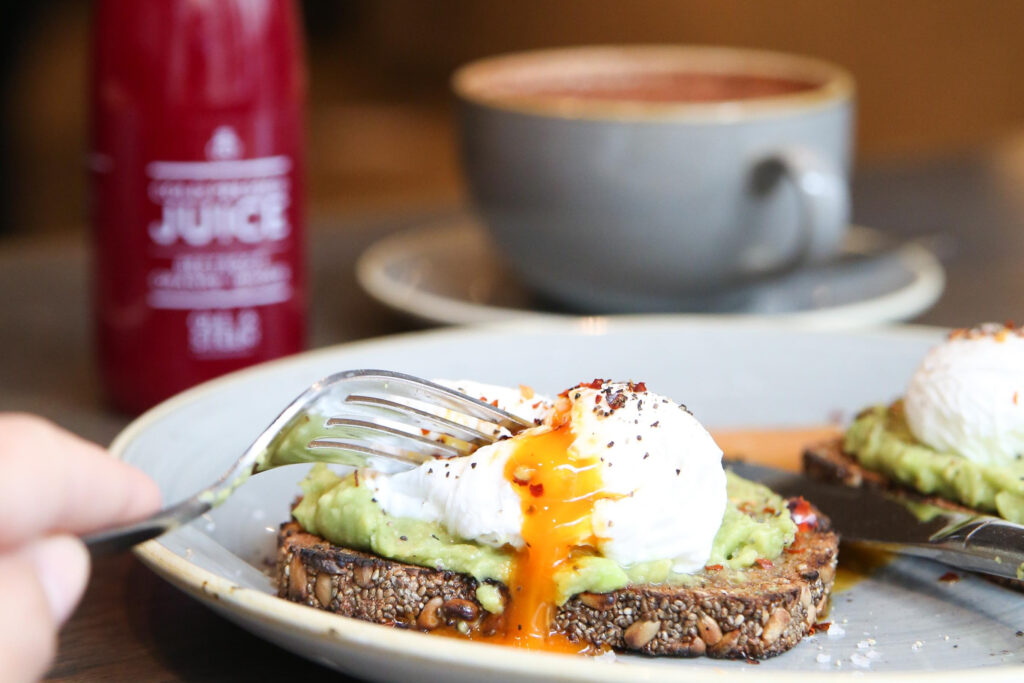 Scandinavian brunch is back at Ole & Steen. If like me you've missed going out to restaurants and cafes, it is exciting to see your favourite places opening back up. When Danish bakery Ole & Steen first launched their flagship stores in London I was beyond thrilled. If there was one thing I had been missing during my years here in London it was proper rye bread and traditional Danish pastries. When they opened the doors to their Richmond branch I was in heaven. Having them on our doorstep is just amazing. Plus their coffee is excellent, too.
OPEN AGAIN FOR SIT DOWN MEALS
During the pandemic, they stayed open for takeaway and local deliveries with a limited menu in place. Yet being able to sit down with friends and enjoy beautiful food like poached eggs on smashed avocado and sourdough is something else. There's is always such a great vibe in Ole & Steen hence why their popularity continues to grow and new branches open all the time. Not to mention the tasty treats from cinnamon swirls to strawberry tarts to keep your tastebuds happy, too.
All health and safety measures are in place with staff wearing masks and tables being sanitized regularly.
MEET UP WITH FRIENDS AT OLE & STEEN FOR THE BEST SCANDINAVIAN BRUNCH
The stylish surroundings reflect minimalist Scandinavian decor. Light and spacious with different table options. You can spend your afternoon sipping coffee while catching up on emails. Meet fellow parents for relaxed catch-ups buggies in tow. Plus remember little ones get a free tea bun to enjoy. They also have a great range of lunch options as well as cakes and pastries.
I highly recommend both the sourdough and the chia rye with hand-smashed avocado. Add delicious sea salt-cured salmon for a more extravagant brunch. The salmon has been smoked over manuka woodchips for 24 hours to create a mouthwatering flavour done by the award-winning, family-run Tregida smokery on the North Cornwall coast. They produce the highest quality smoked fish and meat. The brunch options are available from open – 4 pm across all Ole & Steen's London bakeries.
Disclaimer: This is not a sponsored post although we have worked with Ole & Steen in the past. All images are my own.