This is a collaborative post
One thing that has been on my to-do-list for a while was to update Caspian's room. I first designed his nursery when I was expecting and I loved the cute animal theme and colourful design we chose. Though as he grew from baby to toddler and his likes, interests and personality started to really come through I knew he deserved a room that reflected this.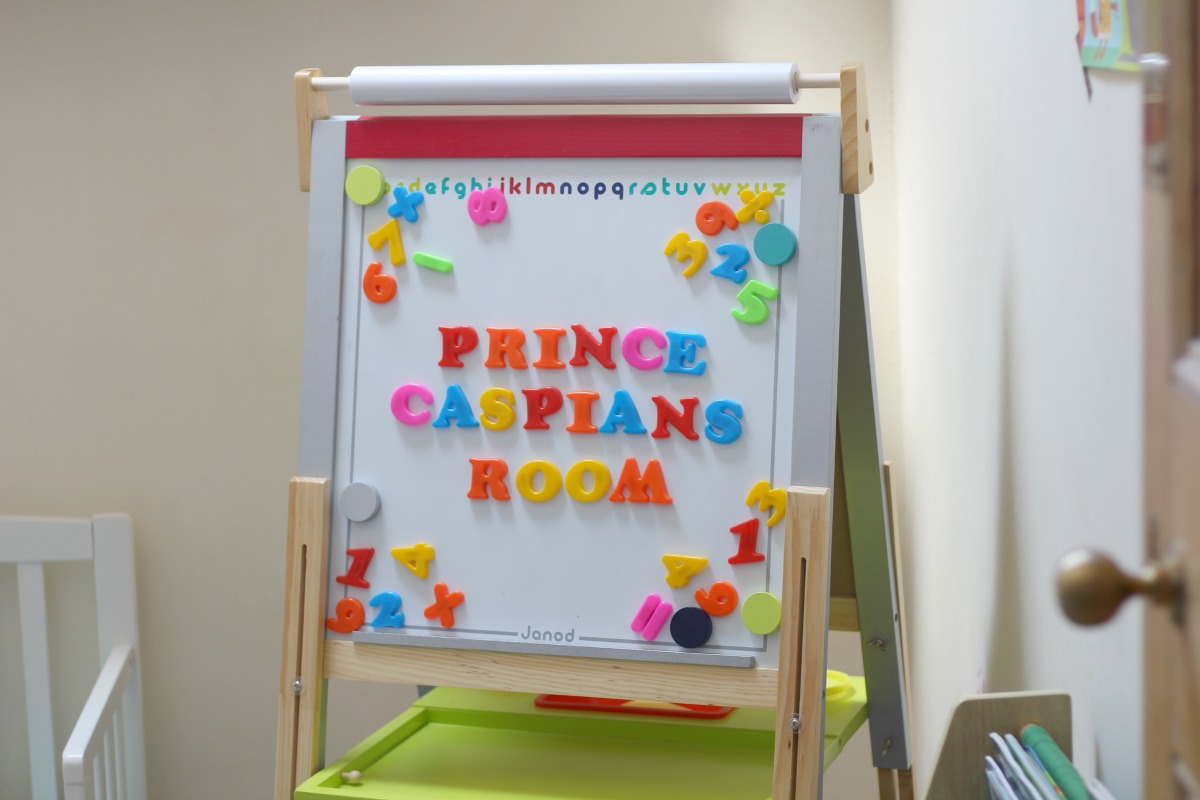 The first thing we needed to get was a new bed. We had originally bought an IKEA cot bed which you can take the side off and transform to a toddler bed. He has been sleeping in that next to my side of our bed for quite a while now, though I noticed he would often end up beside me. I'd like to think this is because he loves our cuddles as much as I do, though I quickly realised that is was probably more down to lack of space. Caspian moves a lot in his sleep and there simply wasn't enough room for him.  We've now bought him a proper toddler bed in the hopes he will start sleeping in his own room.
To make this even more enticing I looked at accessories that would reflect his love of vehicles and still look stylish and cute. We've decorated the walls with the fab posters we received earlier this year from Posterlounge and used the cute wooden toys from SRI toys as decorations. These have been a big hit this past month and he absolutely loves playing with the little characters and vans.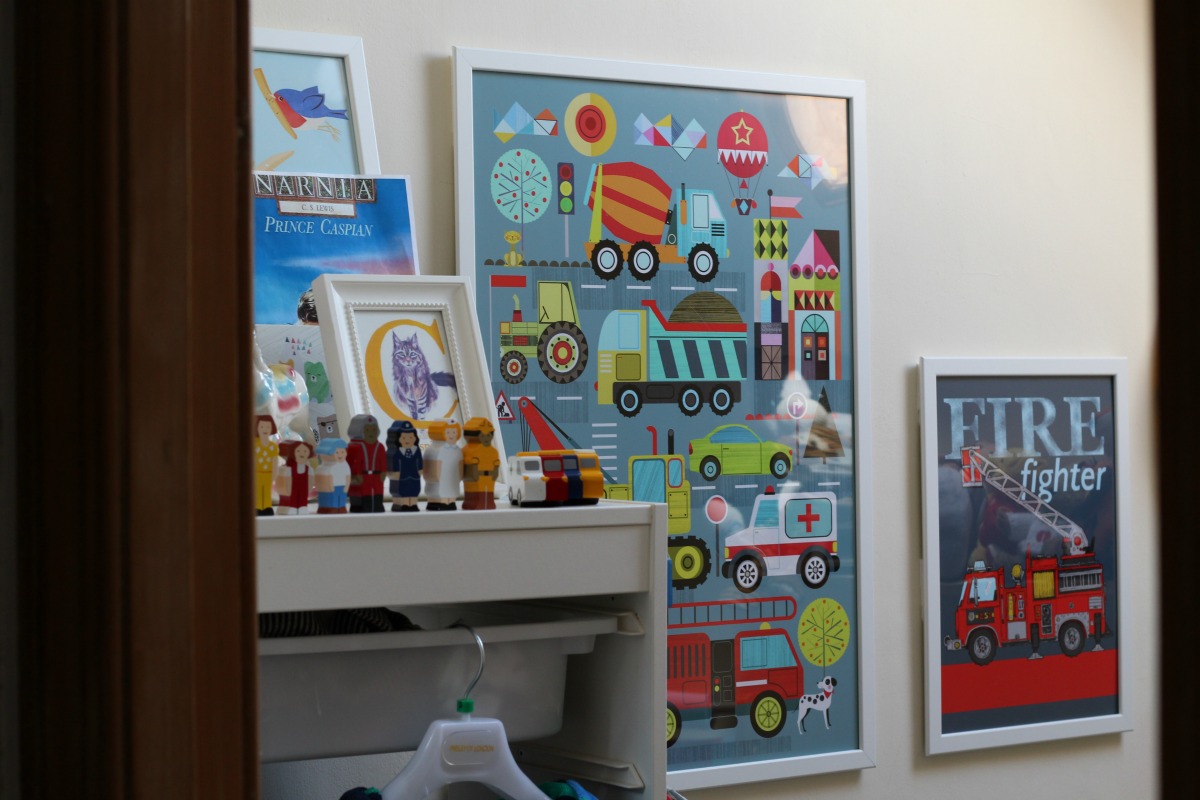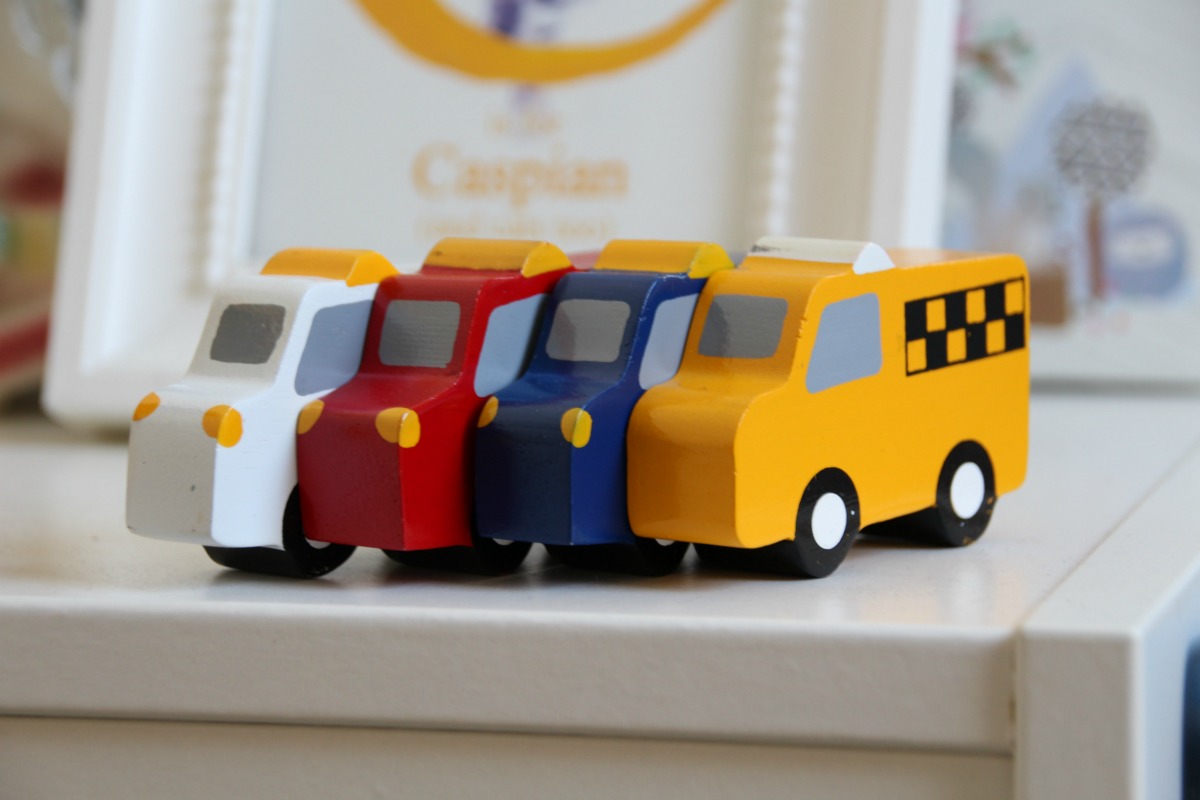 GORGEOUS PRINTED CUSHIONS TO FIT THE THEME
My favourite accessories have to be the gorgeous cushions from Elobiona, though. This Swedish brand allows you to either choose from a huge range of prints or upload your own for them to print onto fabric, cushions etc.. I was originally going to design our own but then I spotted the cars print and it just seemed perfect. I love that the fabrics are all organic and a lot of thought has gone into the process. The cushion covers are really well made and the cotton fabric seems durable and perfect for a children's room. I adore the idea that you can have the child's drawing printed on there or even photos you have taken that holds a lot of memories.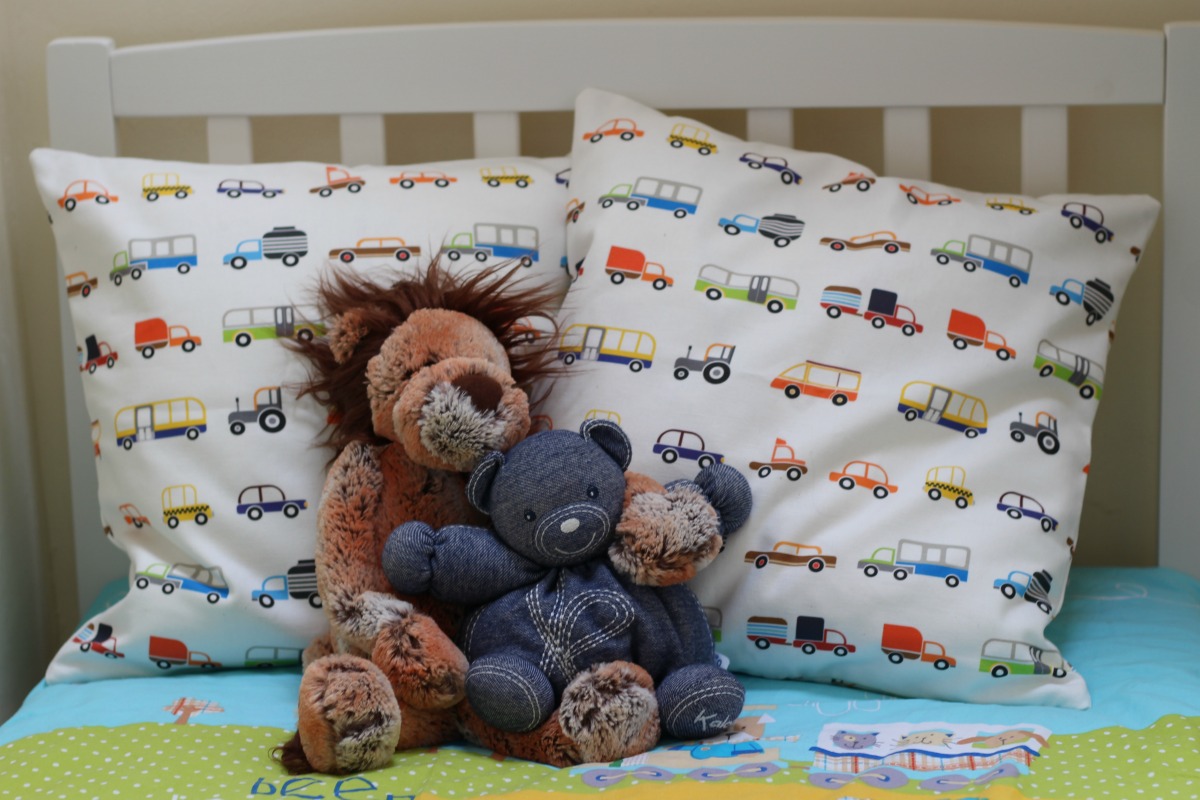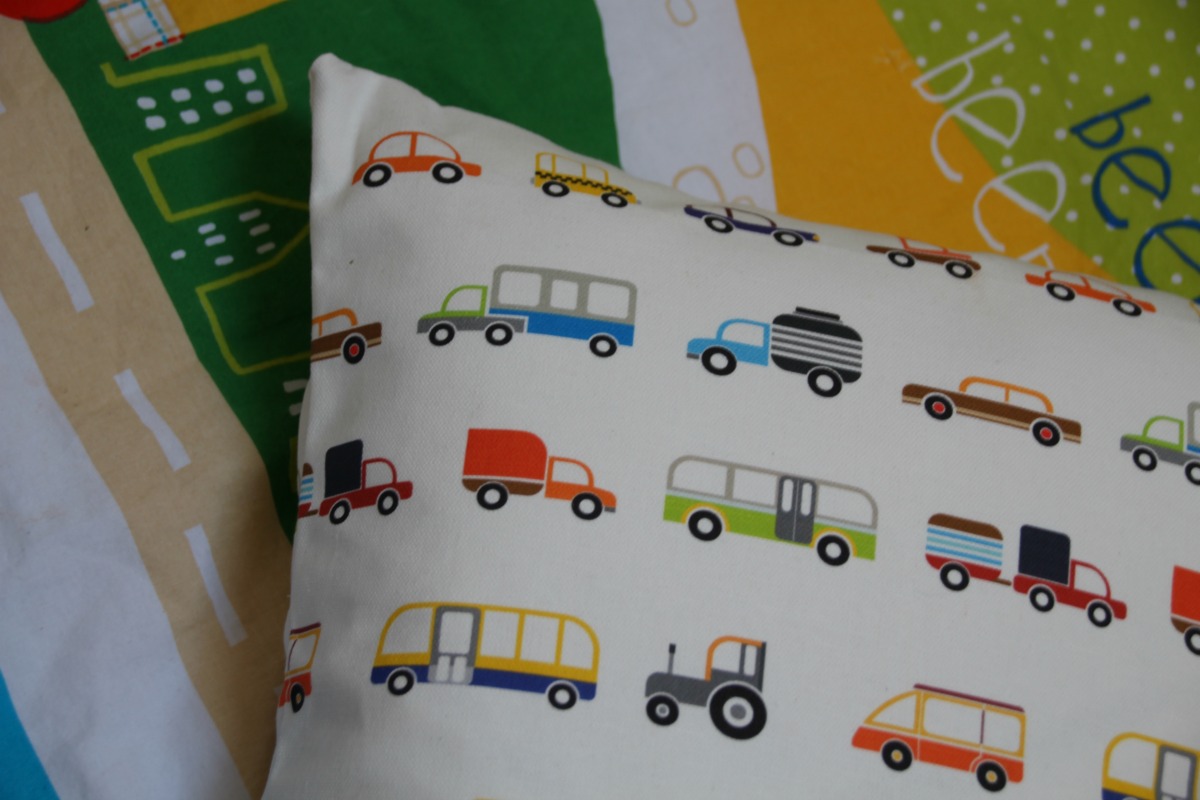 I didn't want to go overboard as hopefully, we'll be moving downstairs in the coming years and Caspian will have a bigger room so we kept the same neutral colour on the walls, made him a reading/creative corner using our new easel from 100 Toys and an ABC rug we already owned. We also moved his wardrobe around, to create more space.  I found a book holder in our local charity shop that fitted right in. As he has a play area in the living room with all his cars we can get away with keeping his room fairly simple and clutter free. I have boxes hidden away under his bed for his puzzles, Duplo and wooden toys.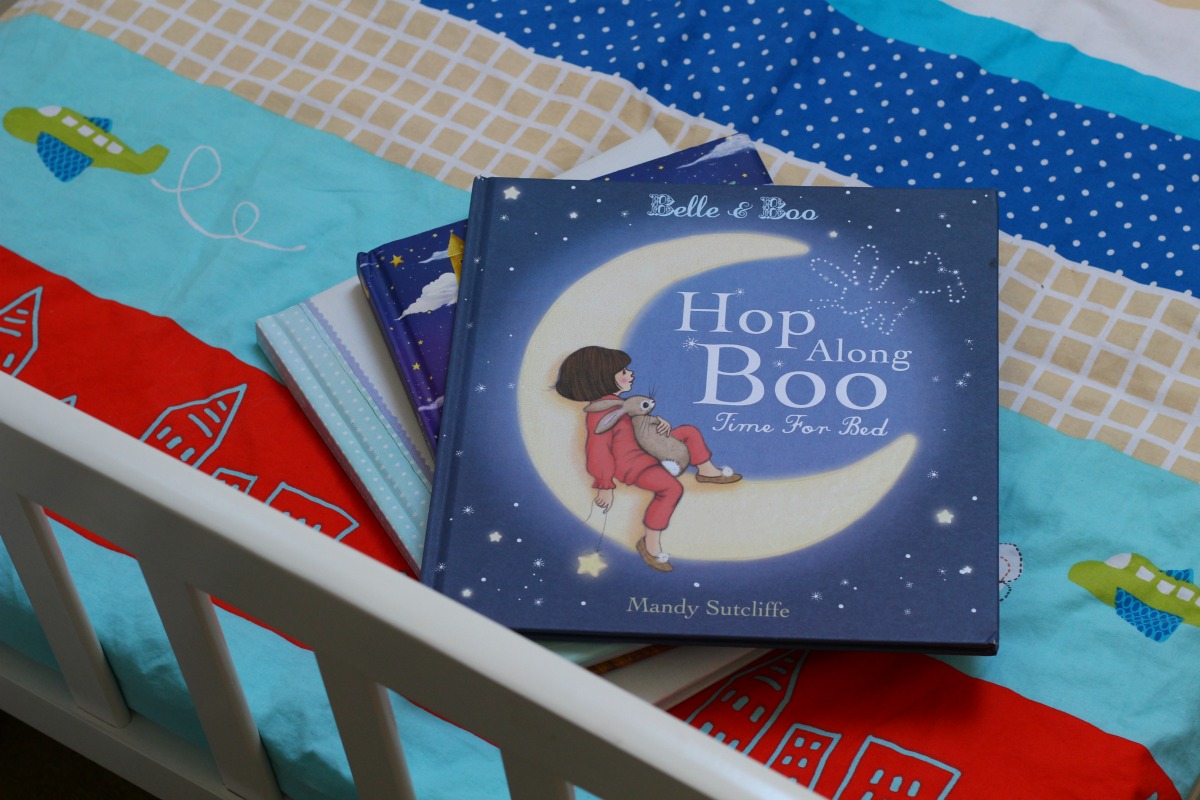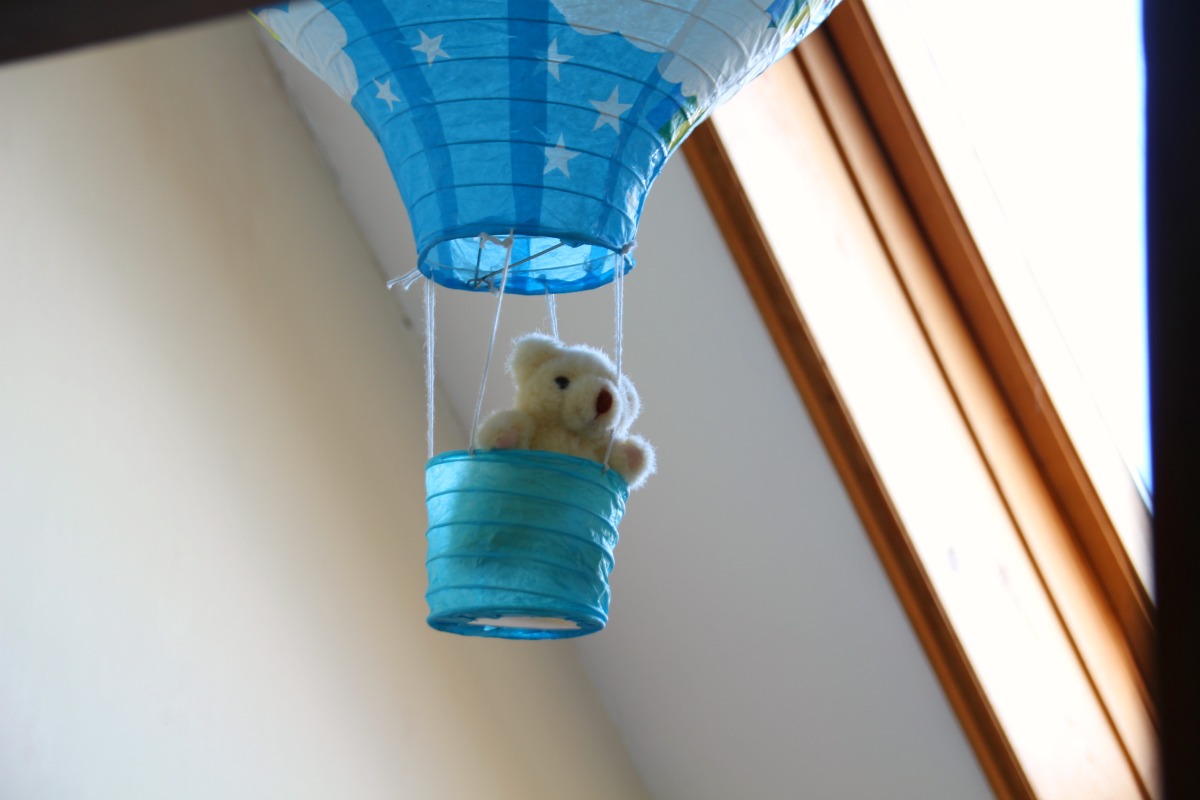 FINDING THE PERFECT BLACK OUT BLIND
So is Caspian happy with the makeover? Is he sleeping comfortably in his new bed? Well, he absolutely loves the room and seems to know that the bed is for sleeping. Though we still have to solve a couple of problems. We have a sky light in there and I've been looking at blinds to black out the sharp summer sunlight. I would ideally like to put in another window to create even more light in the day time. Roofwindows.co.uk has a great guide so we are currently looking at various ideas. Until this is sorted he plays happily in there so the makeover is definitely a success.
What are your top tips for making over a children's room?