AD // GIFTED
This is the first time I'll be pregnant on Valentine's Day as Caspian arrived on the 13th of February almost four years ago. In the past, I haven't been big on celebrating but as my little boy swooped in and 'stole' my birthday I think it's only reasonable that I get a bit of focus the following day. I've tried to explain to him that the 13th is also Mummy's birthday but he just laughs at me and says I can have my birthday another day.
You might think that romance and treats are not on the cards when you are pregnant so I've put together the very best inspiration for Valentine's Day gifts perfect for anyone expecting. From personalised prints to gorgeous underwear, flowers and ideas for days out and weekends away. Any pregnant woman deserves something special and a pamper.
FRAMED STAR MAP FROM POSTERHASTE TO REMEMBER A SPECIAL DATE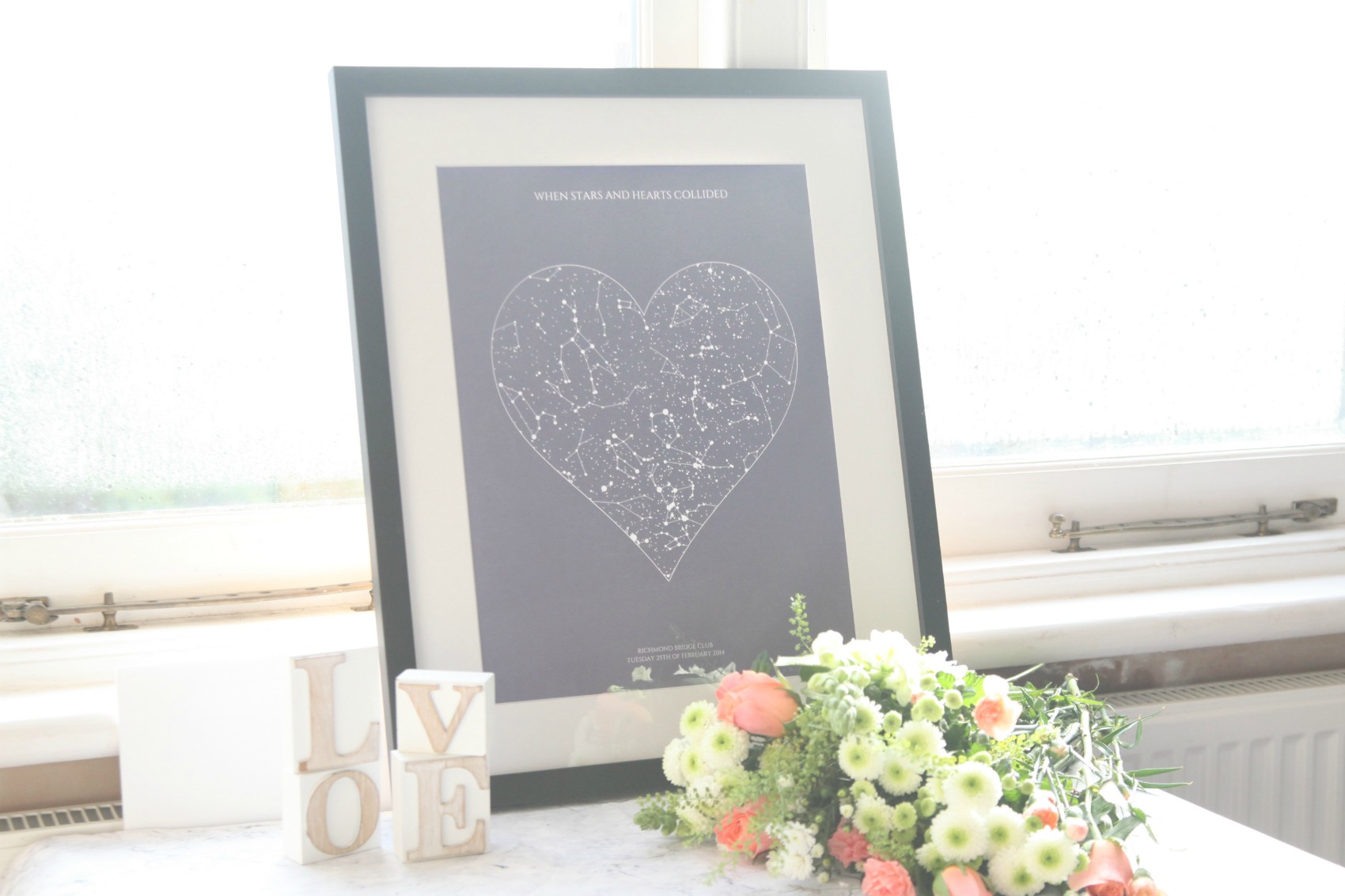 Maybe you know exactly when your baby was conceived? Or you want to remember another special date in your life? I love the concept from Posterhaste where you can get a personalised poster with a star map from that exact date and place. It looks beautiful and you can choose from various colours and designs. You can have just the print or have Posterhaste frame it. They deliver such high quality and this will make a beautiful present now or when baby is born with that time and location.
AFTERNOON TEA AND SPA TREATMENT AT ST. JAMES HOTEL IN LONDON WITH BUYAGIFT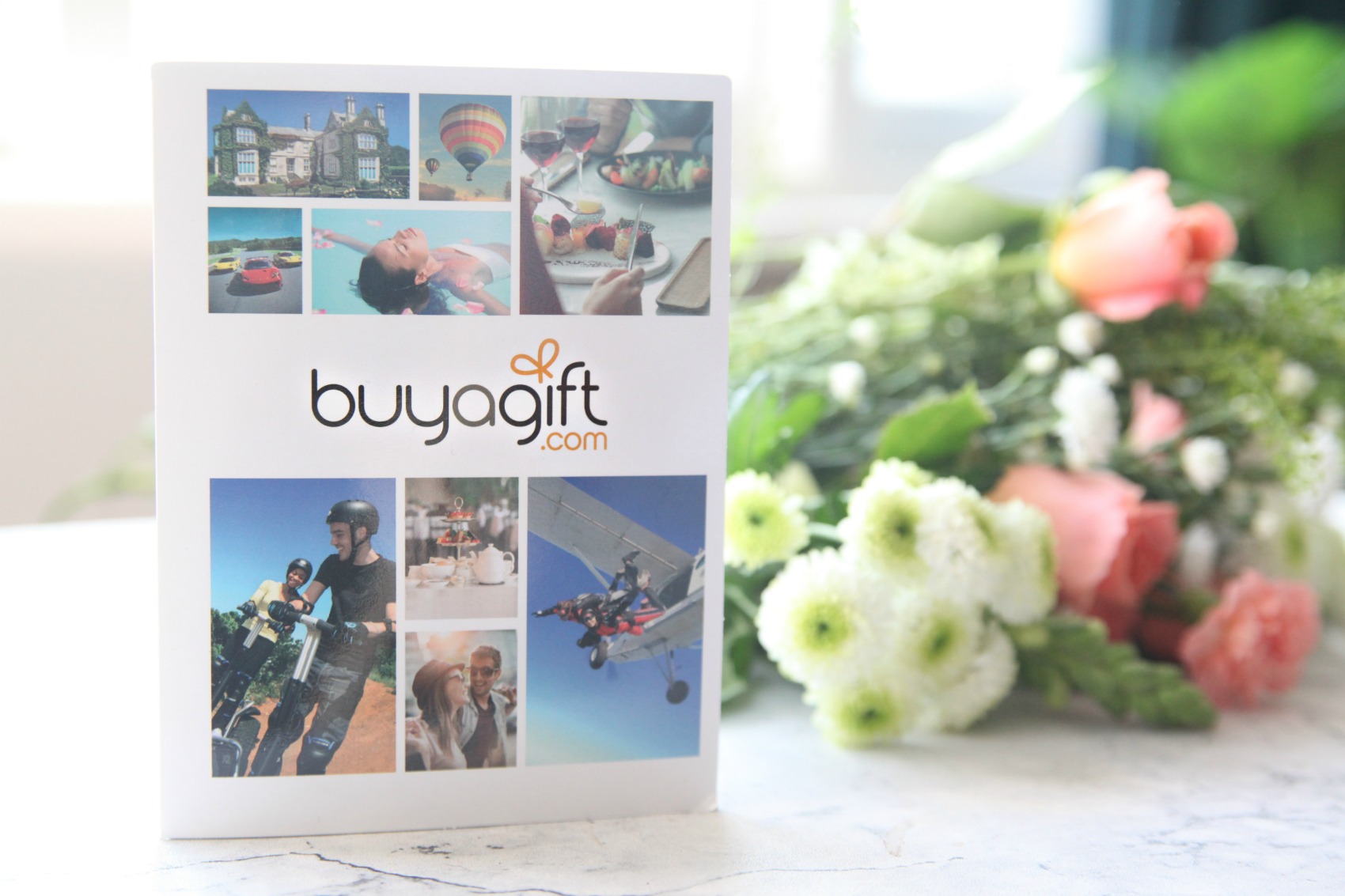 If your pregnancy is anything like mine there are two things you crave sweet treats and a good massage. I think the latter especially comes into play if you have other children already. You simply don't get the same amount of rest. We are big fans of buyagift and their huge selection of experiences across the country and beyond.
This particular experience is almost tailormade for pregnancy although I think anyone would enjoy. An hour-long treatment at the fabulous Sofitel St. James hotel near Piccadilly Circus. Choose between a facial or a massage. It's suitable and safe after the 1st trimester. After your relaxation you are taken for a full afternoon tea experience. You can even continue you wear your fluffy white bathrobes while you munch on finger sandwiches, cakes and scones all served with your choice of tea.
SKINCARE FROM SAMAYA FOR TRUE GLOWING SKIN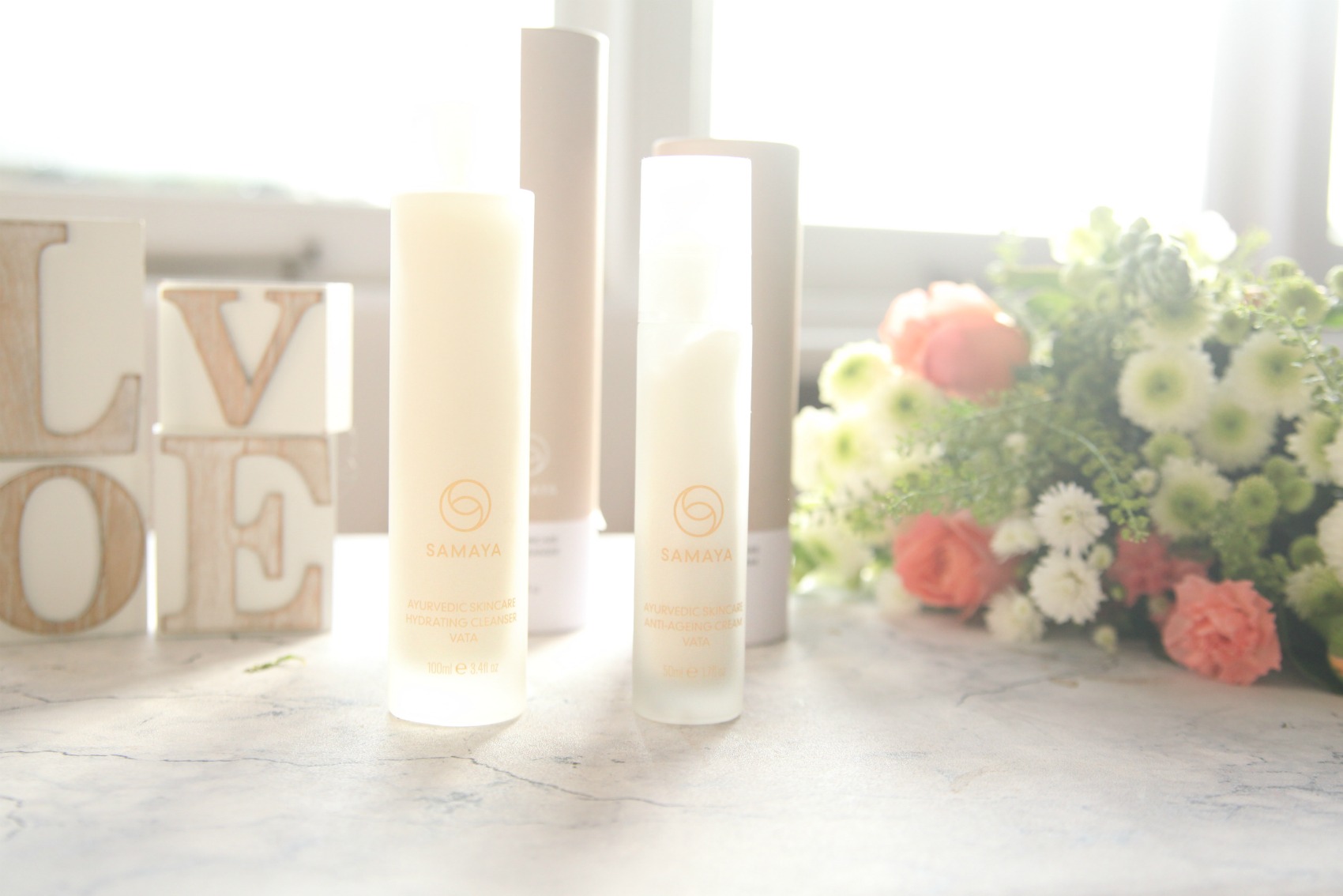 I recently discovered this amazing skincare brand and I think it's ideal for pregnancy and beyond. Based on Ayurvedic principles, SAMAYA is a NEW holistic, all-natural, award-winning skincare brand. They have a short survey on their site to help you determine your dosha. At the core of Ayurveda lies the concept of achieving harmony between the mind, body and soul. When these three elements are in balance with each other, you will be able to feel the positive effect on your health and wellbeing, and in the radiance of your skin. Being aware of our dosha type means we can make choices to help balance our constitution to achieve wellness, peace and calm, all of which contribute to younger-looking, stress-free, beautiful skin.
Pregnancy can certainly give you a glow but with all the hormones raging it can also play havoc with your skin. It's about finding products without parabens and synthetics. For each dosha type, the range includes a rich Hydrating Cleanser, a powerful Anti-Ageing Cream, an indulgent Anti-Ageing Treatment Oil and our NEW highly effective Renewing Enzyme Exfoliant. Each of the products includes an all-natural blend of Ayurvedic botanical ingredients and boast a unique aroma that brings calm and serenity through the SAMAYA experience. A beautiful gift for any pregnant lady who wants to experience a bit of a pamper at home.
AROMATHERAPY CANDLES FROM PARKS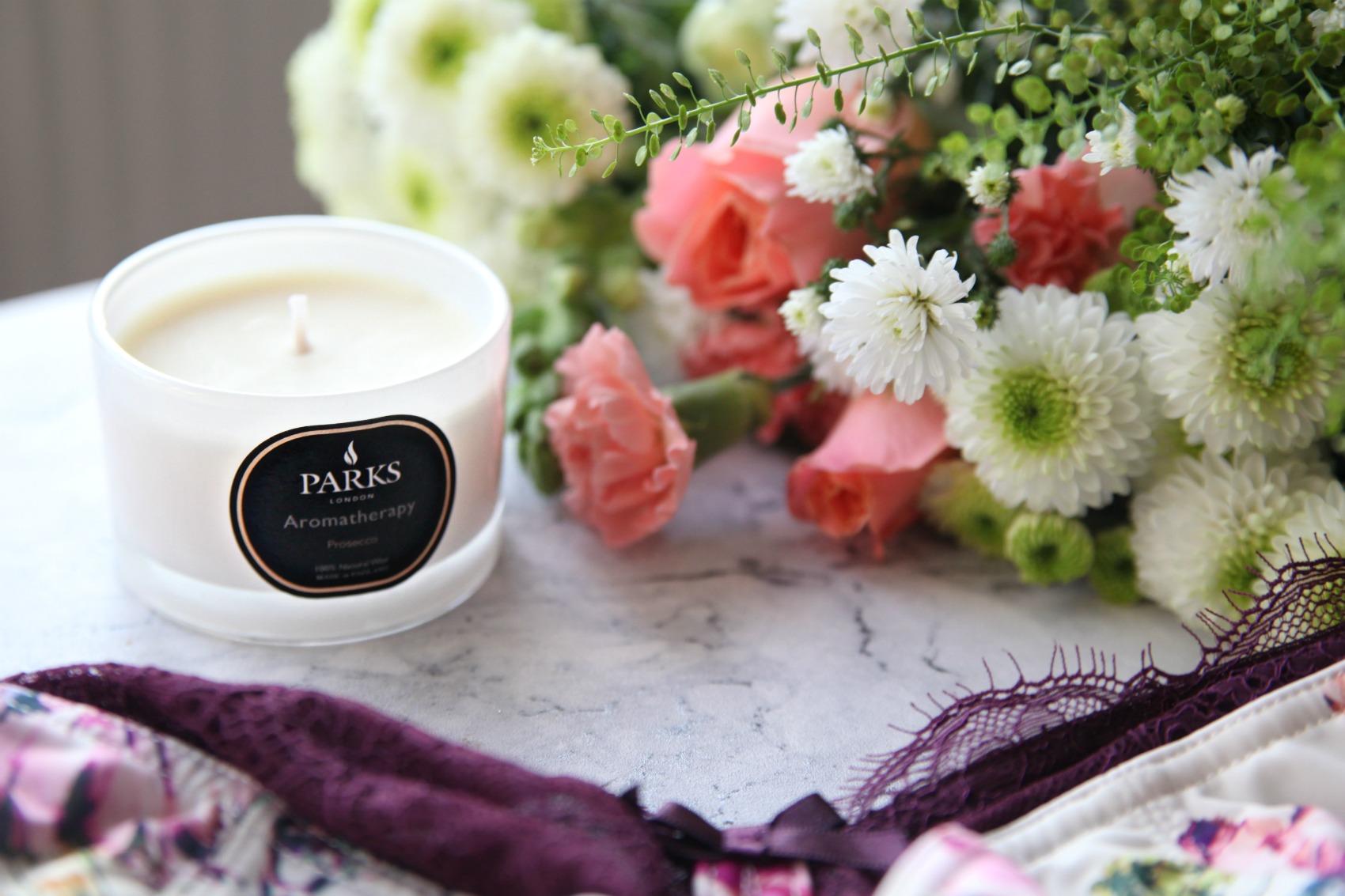 PARKS candles both look and smell delicious. Their new aromatherapy collection is perfect for a moment of relaxation. I particularly like the Prosecco scent which must be ideal for anyone missing a glass of bubbles during these nine months. They also come in scents like Rose, Oud, Sandalwood & Ylang Ylang, so something for everyone. Especially as your sense of smell can change in pregnancy.
MONOGRAMMED WASHBAG FROM FINDMEAGIFT.COM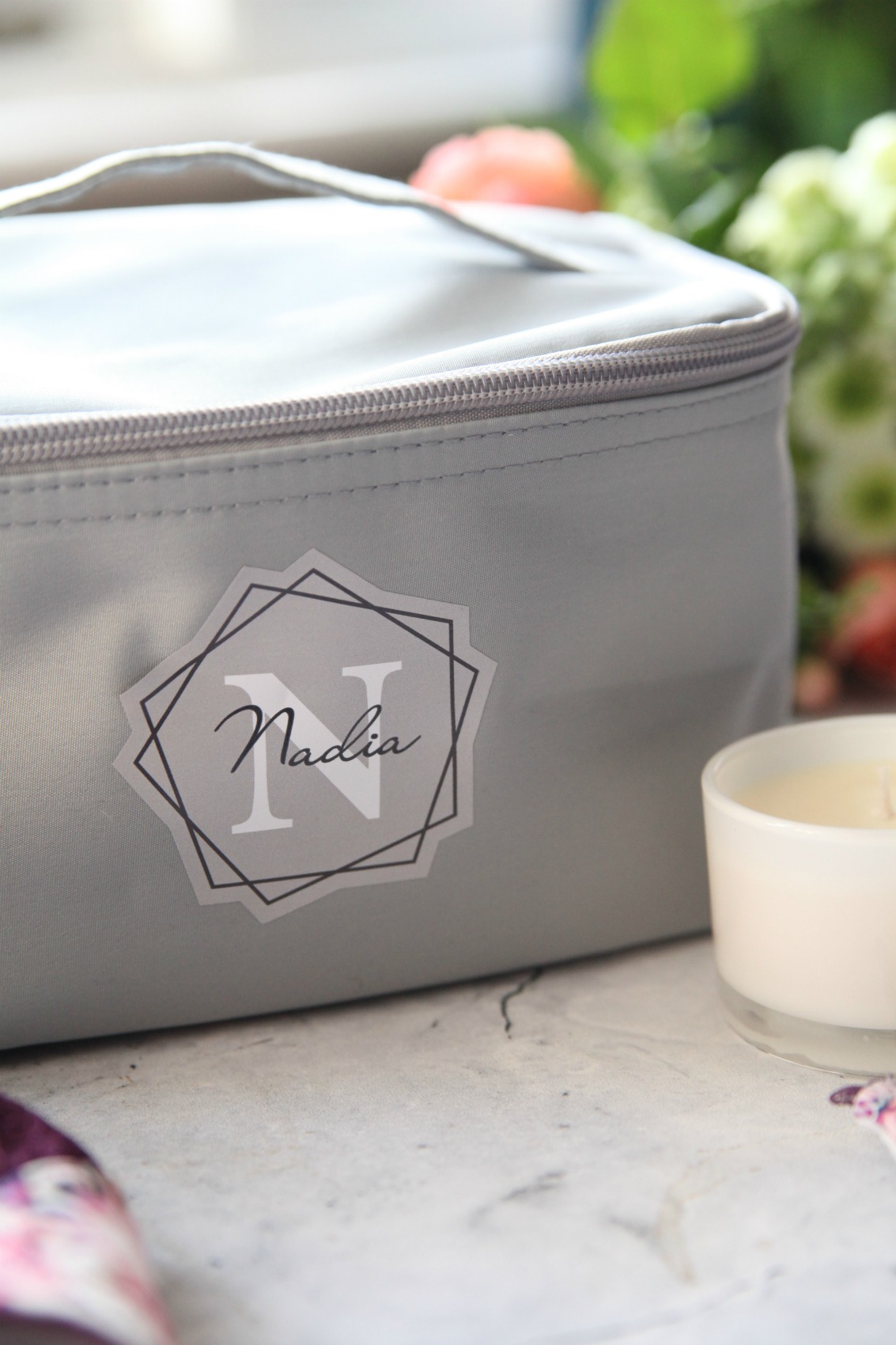 Especially if you are a first-time mum you might be panicking about your hospital bag. What to pack, how much do you need? In reality you don't need that much although when nesting sets in most of us tends to take half our house, just to be sure.
You will need a toilet bag for all the essentials and what better than a stylish one which can be personalised, too. Find Me a Gift has a super range of gift ideas for the whole family and this wash bag is no exception. This wash bag is a good size and comes in either grey or black. Personalised with the recipients initial and name and help the new mum when she is going in to deliver her baby.
GREENWICH CONVERTIBLE CHANGING BAG FROM SKIP HOP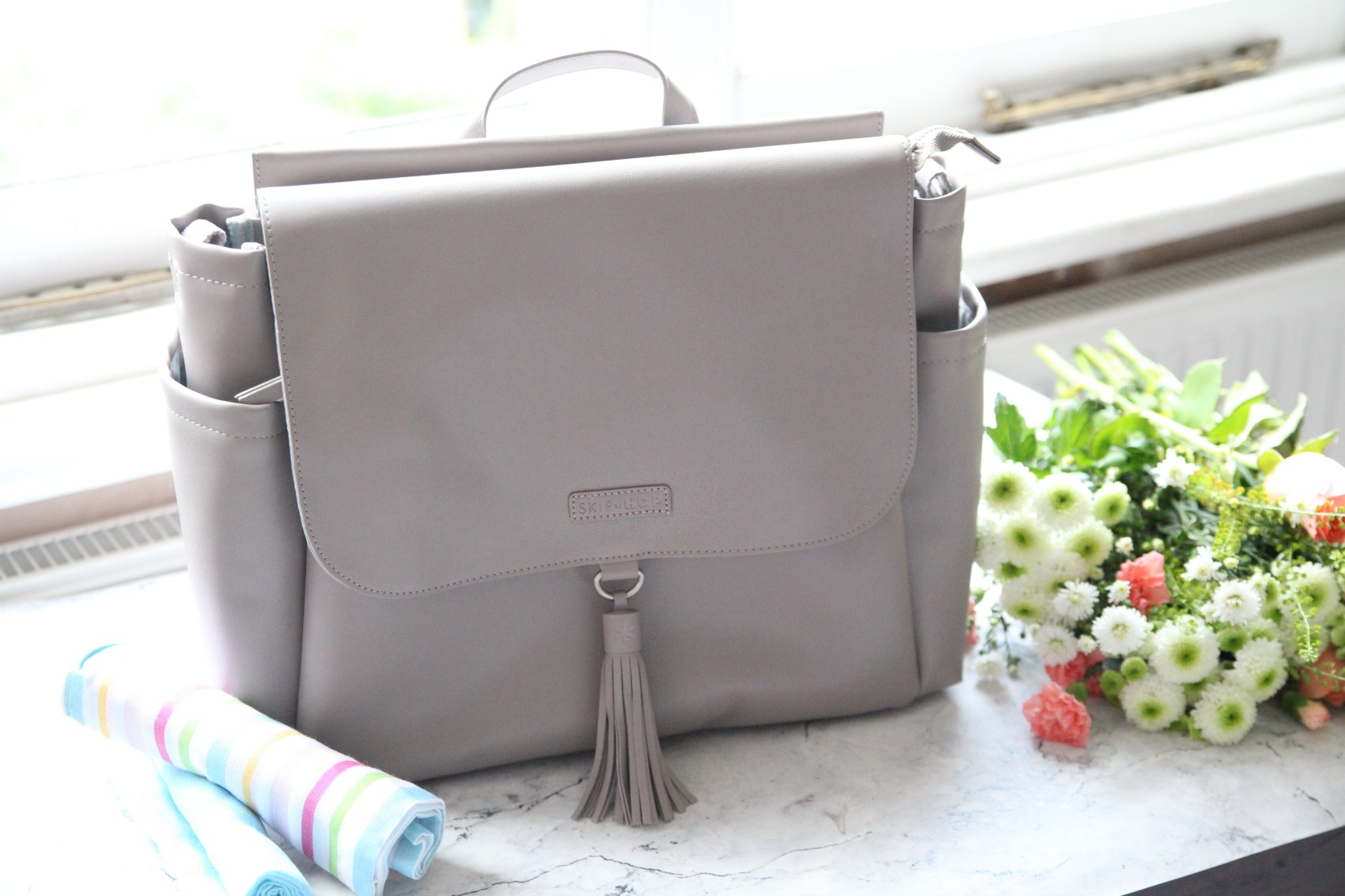 Speaking of hospital bags it's never too late to shop for one. What better than one that not only looks incredibly stylish but can be used all through those nappy changing years. The Greenwich in a gorgeous grey from SkipHop is not only practical as it doubles as a shoulder and backpack. It also comes with many different compartments and accessories. It's the kind of bag you will want to use with and without your little ones in tow. Makes a lovely gift for any expectant mum this Valentine's Day.
STYLISH NIGHTWEAR FROM BUMPKIN LONDON
Another new brand I was recently introduced to is Bumpkyn. As the name suggests they design stylish nightwear especially for expectant mums. Let's face it there is probably nowhere you'd rather be than in bed when pregnant. Plus once your little one in here you will spend a considerable amount of time in your pyjamas so you want to look presentable. The dusky blue Paloma nightdress is made from gorgeous and soft Italian jersey so will make you feel comfortable all through the year.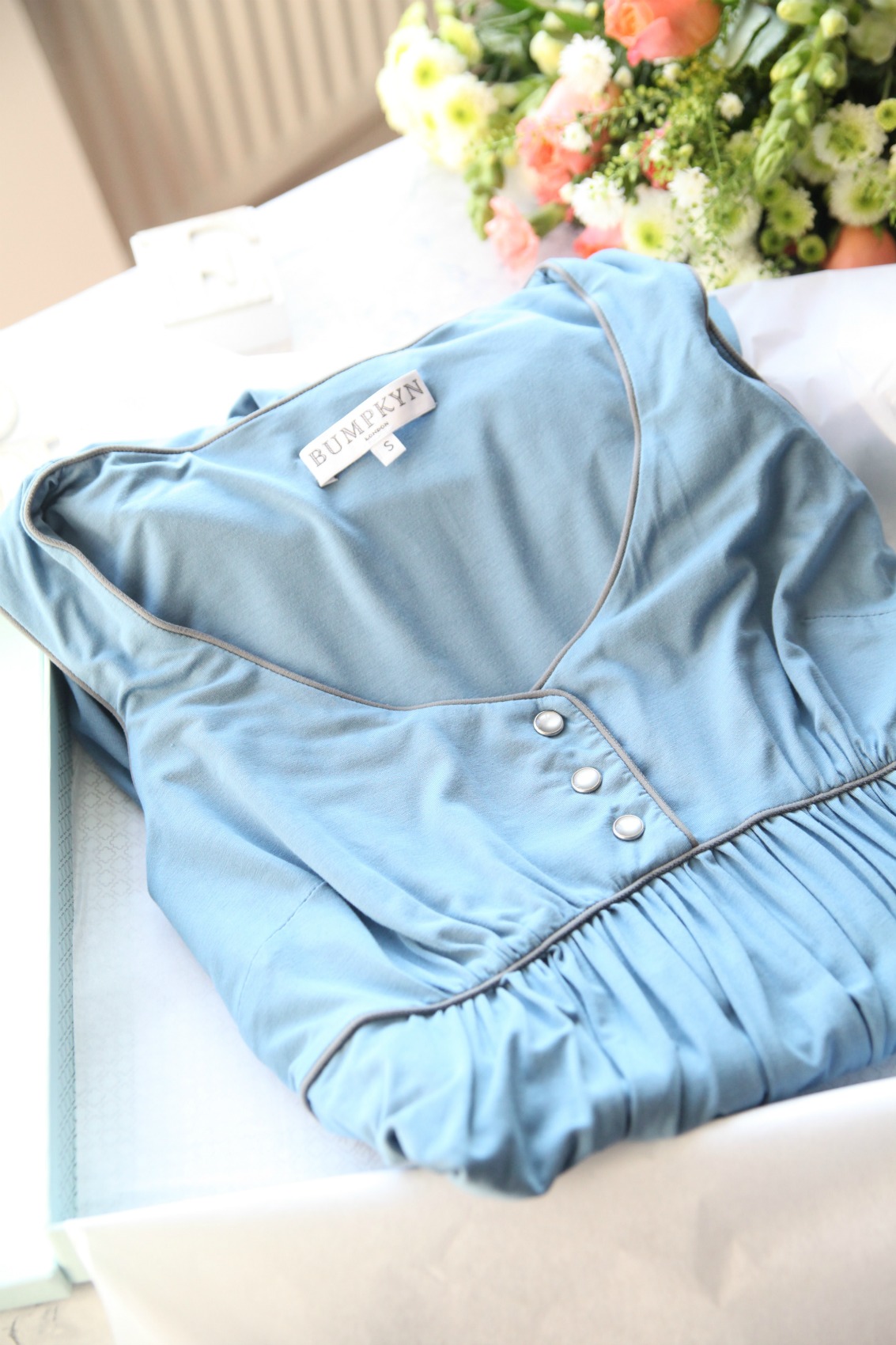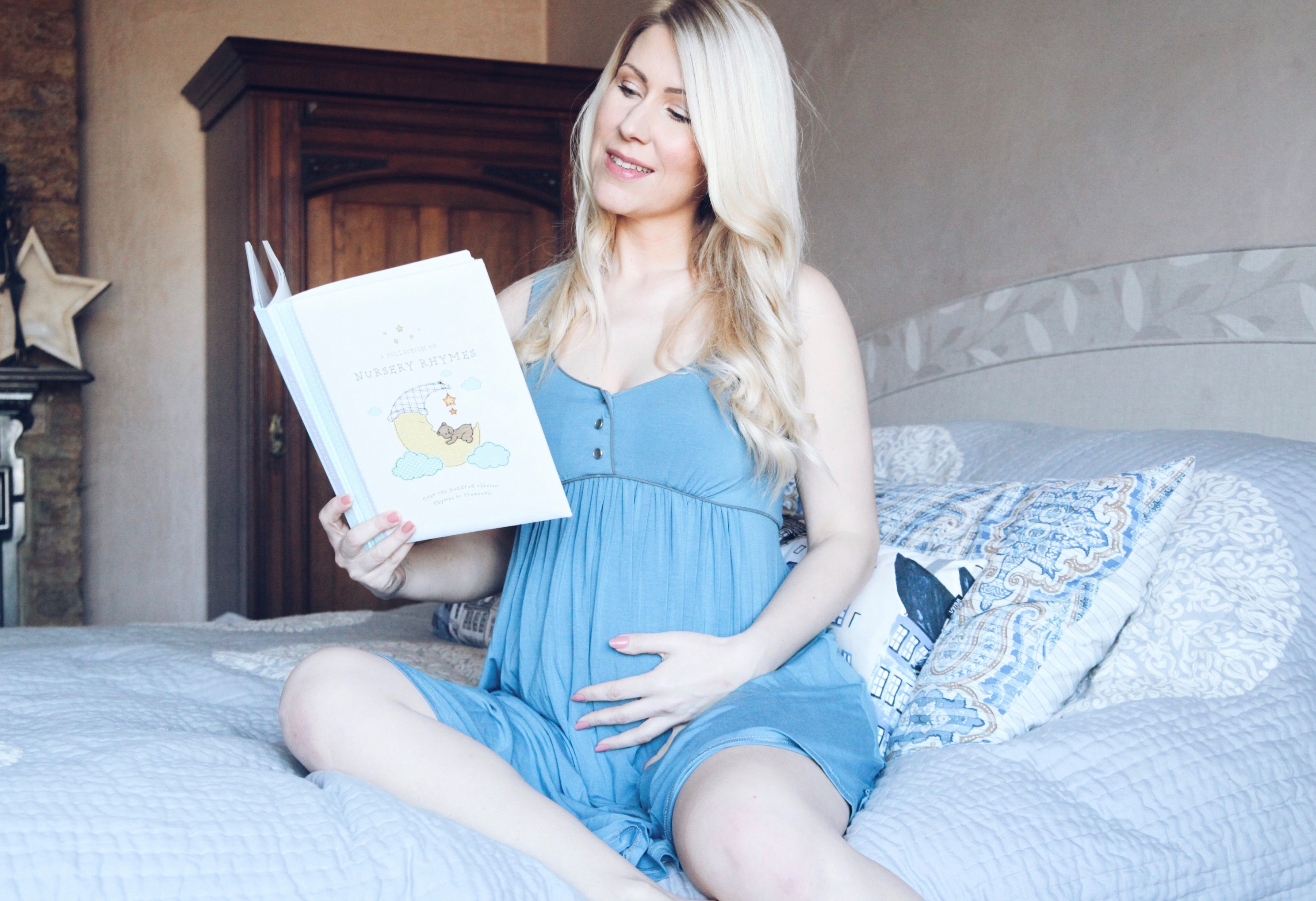 GORGEOUS MATERNITY AND NURSING LINGERIE FROM ROYCE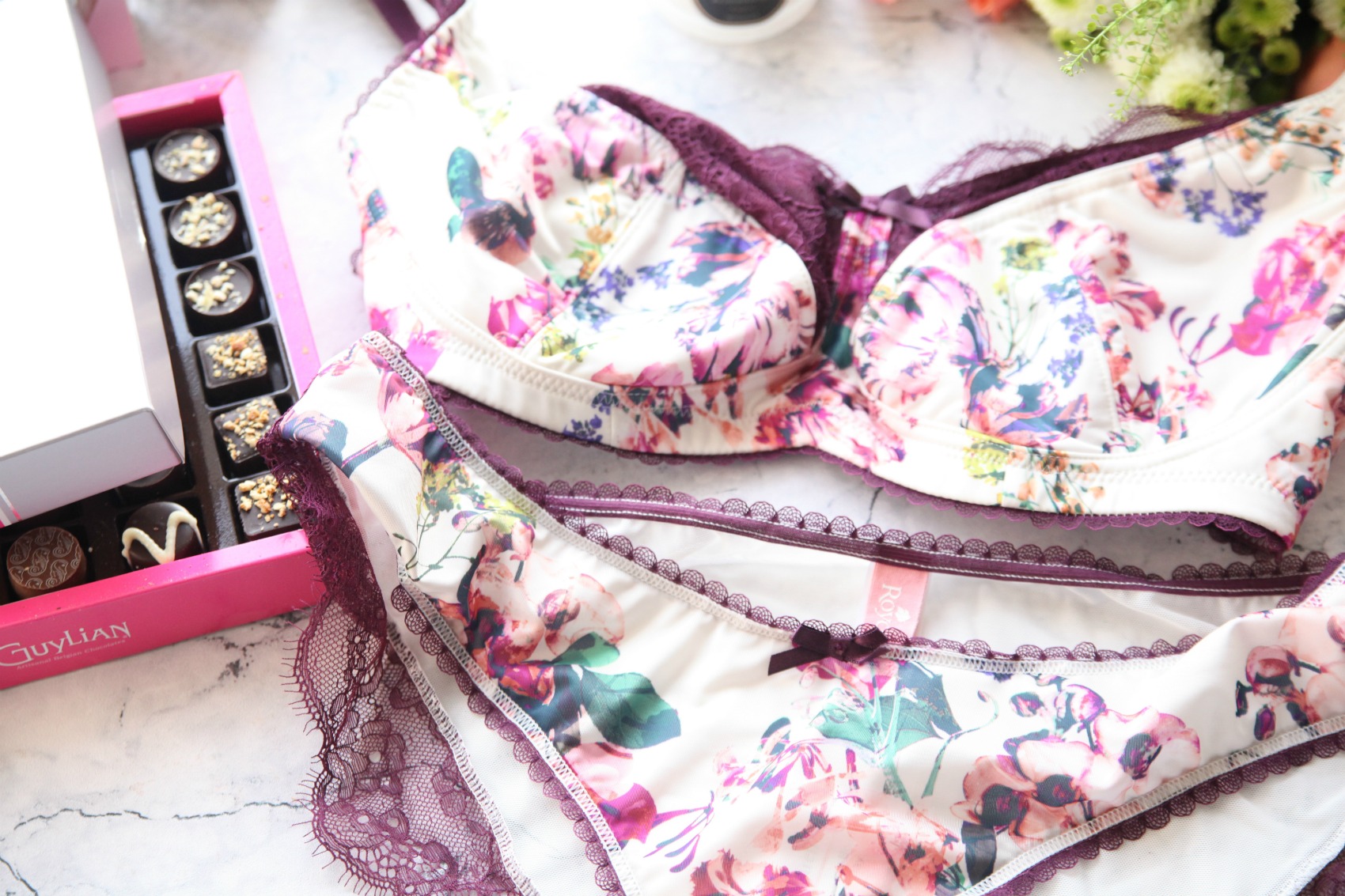 I know a lot of us have found that the choice when it comes to maternity and nursing underwear can be a bit bland and boring. Royce to the rescue. Their lines are not only flattering and pretty but sexy, too, and you are allowed to feel all of that when pregnant. I particularly love this Florence set in Cream and Aubergine. It comes in Cream and Teal, too. It's designed so you can also use it when baby is here if you choose to breastfeed.
HANDMADE SLIPPERS FROM NAUSENI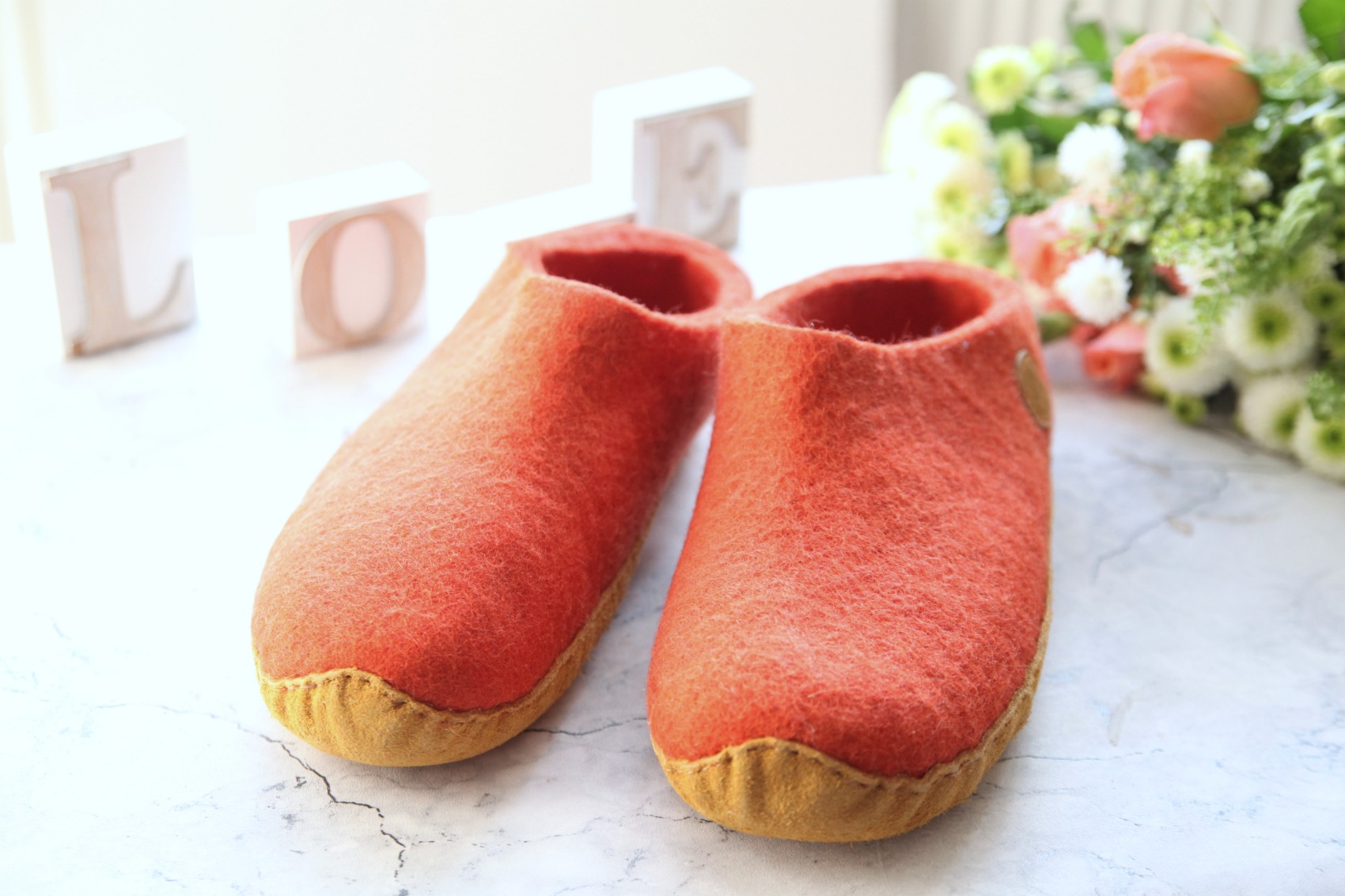 You might find that your feet swell in pregnancy. Or you suddenly experience very cold feet. These hand-made slippers from Nauseni are exactly what you need. All of the slippers are crafted in Nepal by female artisans and are made from 100% wool. They come in a rainbow of colours from neutral Yeti White and Himalayan Grey to more bright ones like this pair in Mountain Coral.
The wool felt slippers keep your feet warm in the cold winter days and cool in summer time. With wool felt mid-soles and Himalayan buffalo suede leather outer soles, NAUSENI slippers are warm, cosy and soft.
VIP MATERNITY EXPERIENCE WITH JO JO MAMAN BEBE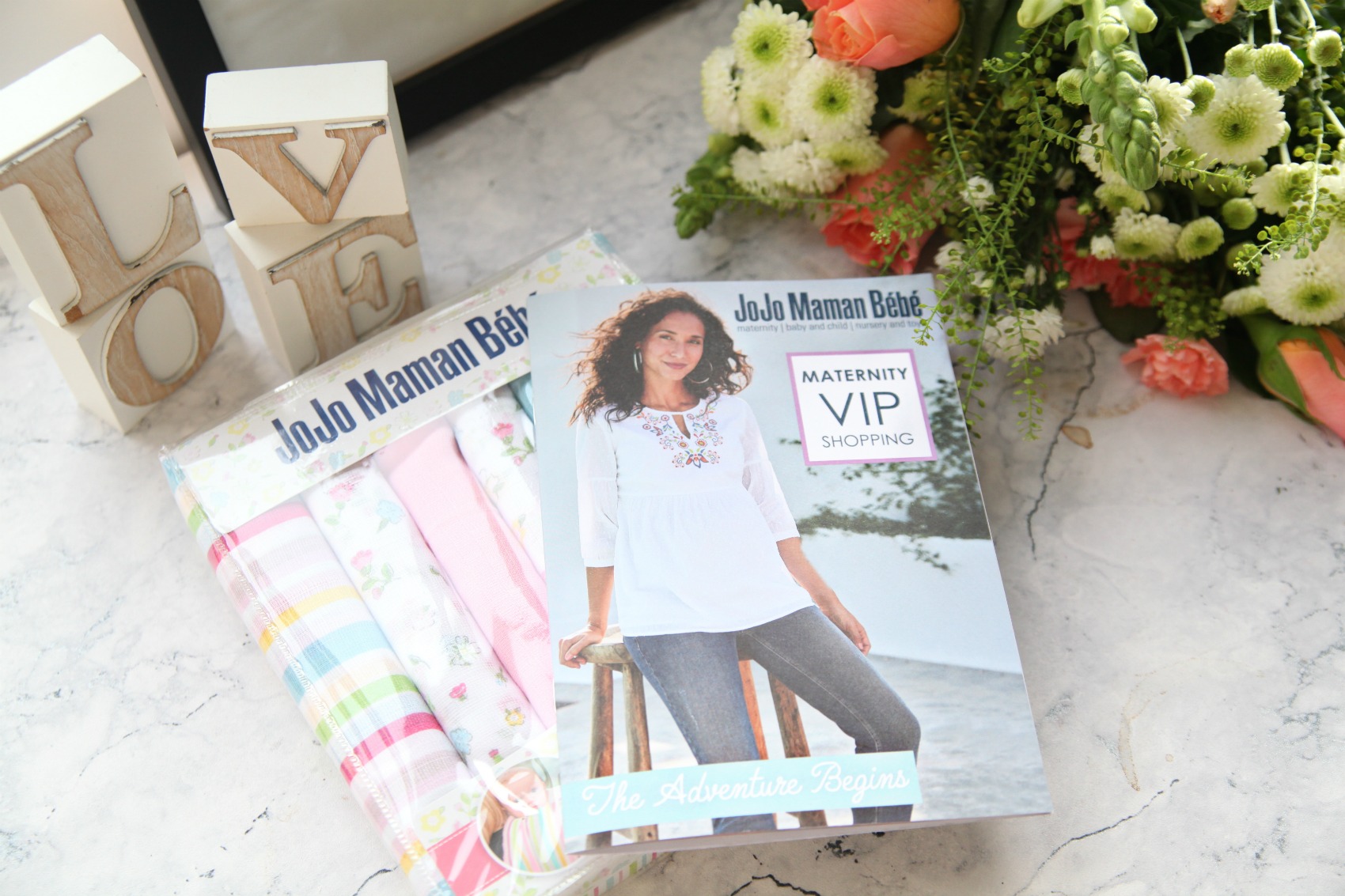 This is a free service that allows you to book in with your local store. They can help advise you on clothes, measure your correct bra size and advice on anything pregnancy and nursing related. There is no obligation to buy but it would make a lovely present to add a gift card so the mum to be can choose a few stylish pieces.  Find your nearest JoJo Maman Bebe store online.
ENGRAVED WATCH FROM ELIE BEAUMONT AT FINDMEAGIFT.COM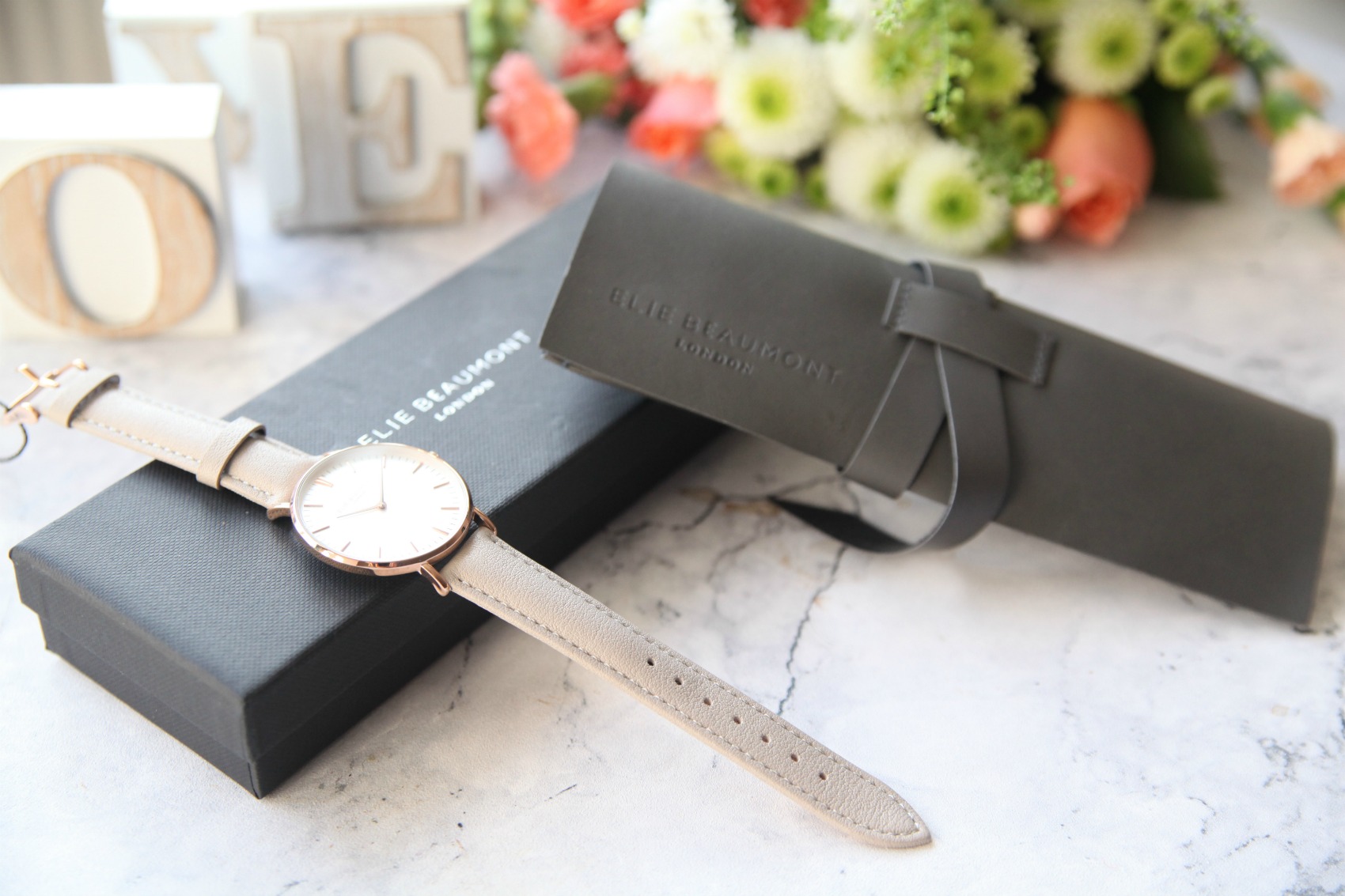 I love this minimalist watch by Elie Beaumont for Findmeagift.com. A stylish dial and 100% leather strap. Choose from a white or black face and various colours for the strap. It can be engraved with a personalised message and I think you'll realised that 'time is precious' and never more so than when you become a parent.
CERAMIC MUGS FROM DESIGN LETTERS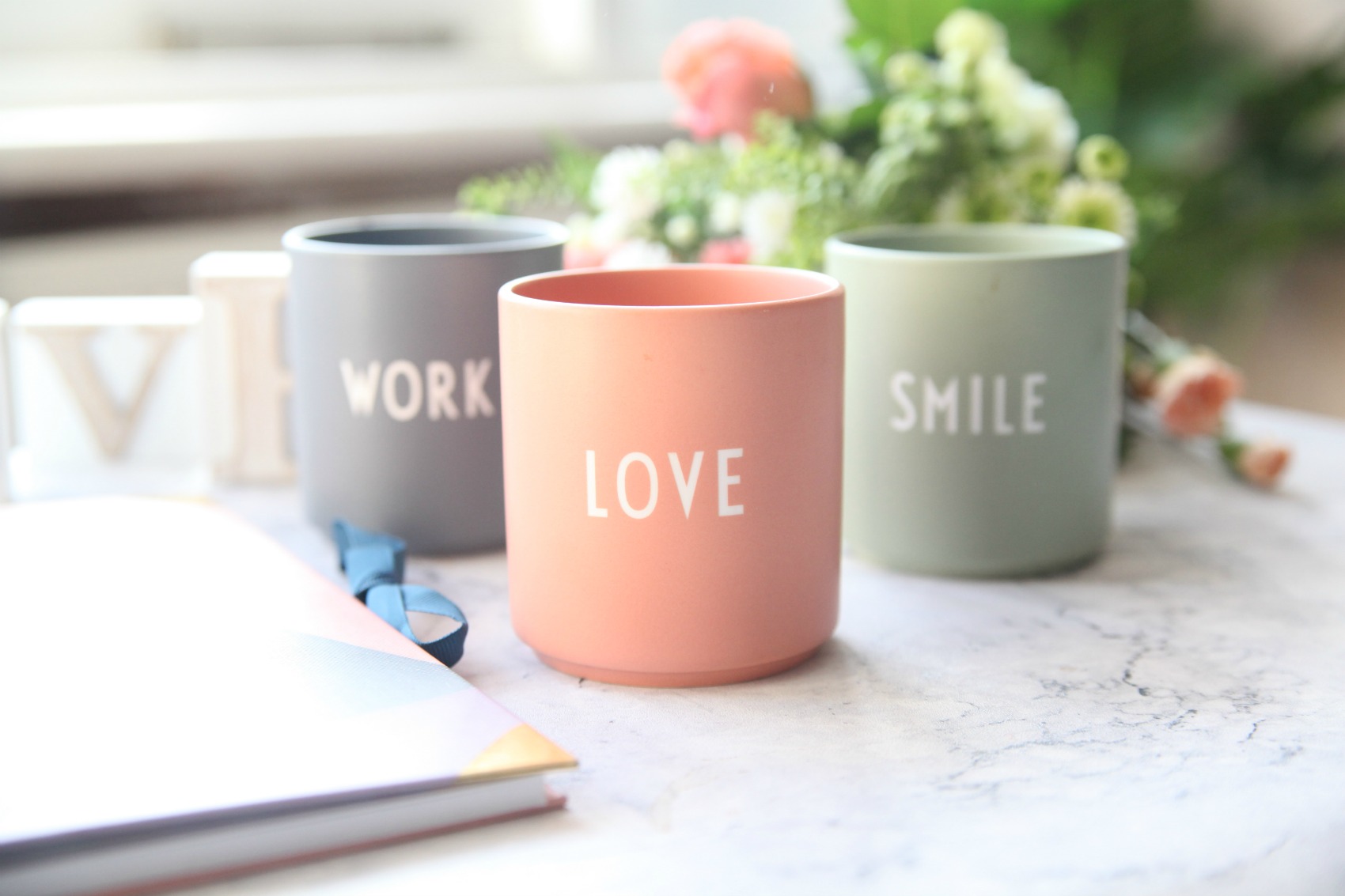 If you follow the blog you'll know that I'm a huge fan of Danish brand Design Letters. These ceramic mugs have to be some of my favourites of theirs. I adore the words on them, and the colours are just perfect to brighten up your day. As a mum to be you might need to prepare yourself for cold tea and coffee, but at least you'll be drinking it in style when you finally get 5-minutes to yourself. They come in the three colours above along with two black versions saying HAPPY and WEEKEND.
BULLET JOURNAL FROM DERWENT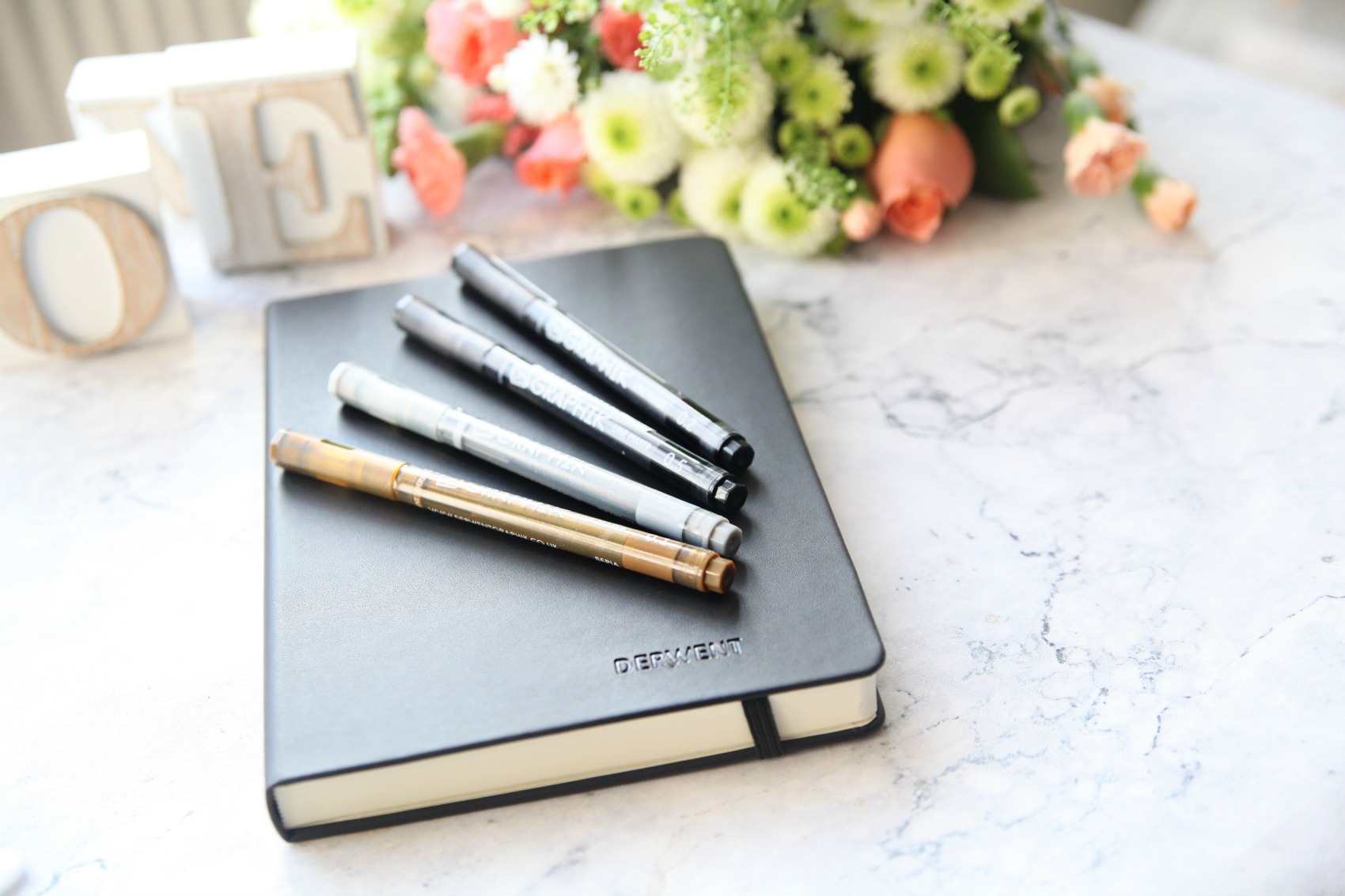 One thing I wish I had done in my first pregnancy was to keep a diary. This bullet journal from Derwent is simple and stylish and great for sketching and jotting down your thoughts as your pregnancy progresses. It's also a lovely way to keep track of those early baby days which can easily fly by in a haze. It's A5 size so fits into your bag easily.
MINI-BABY MOON FROM RED LETTER DAYS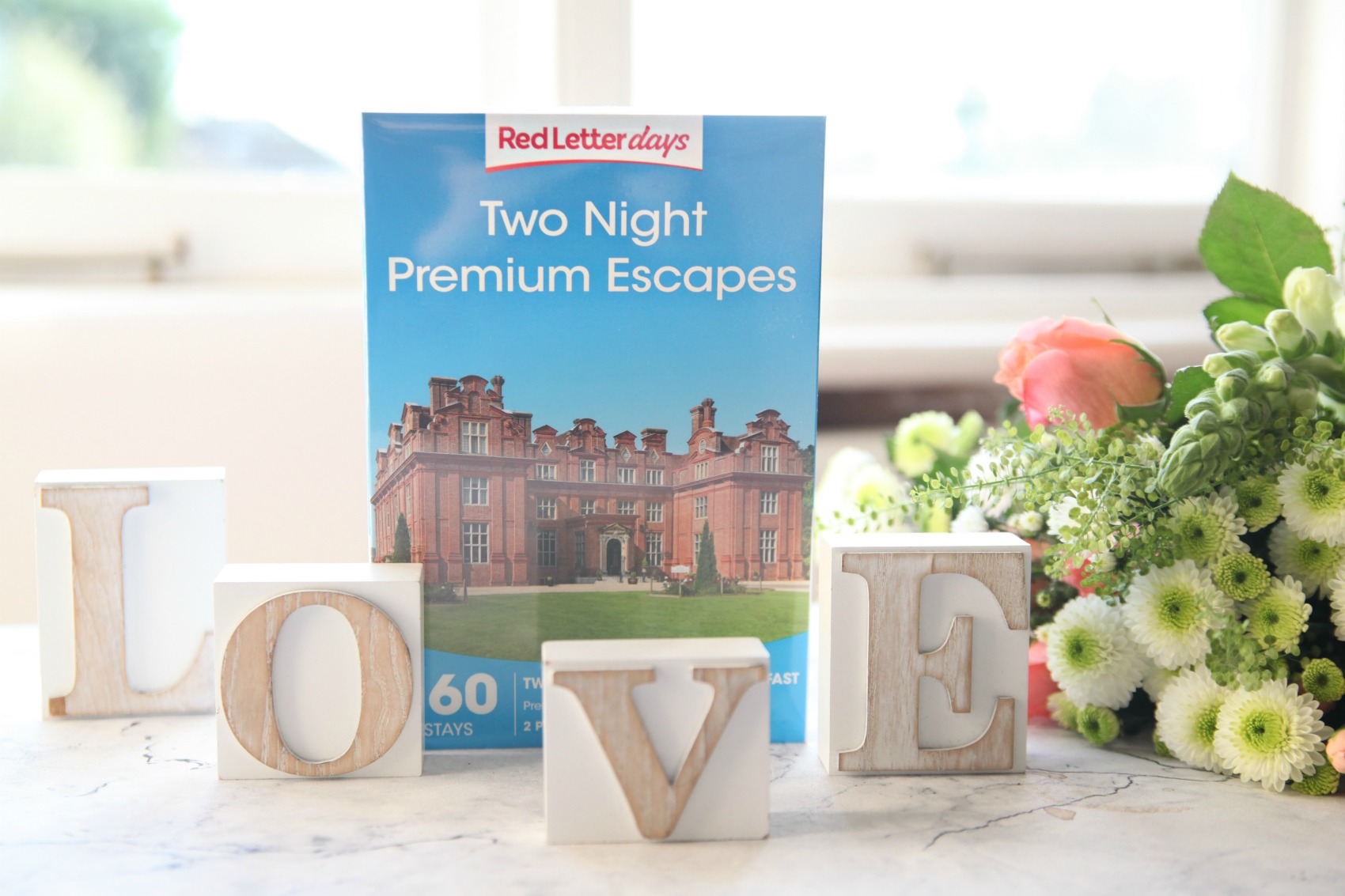 One thing you might want to do before baby arrives is go on a baby-moon. Although between work, preparation and appointments it can be hard to find the time. Even a few days in calm surroundings with your other half could be just what you need. Redletterdays have amazing experiences including their tailored smartboxes. This offers the receiver a chose of two nights in a luxurious hotel.
SUBSCRIPTION TO READLY
One thing is for sure, you will be spending a fair bit of time being awake in the night once your baby is here. You might already be experiencing insomnia as nature is cruel like that and uses pregnancy to prepare you for what's to come. With the clever app Readly you get access to most magazine including a lot of mama and baby ones. Gift a 3, 6 or 12-month subscription and allow the new mum a good read while she feeds in those early hours.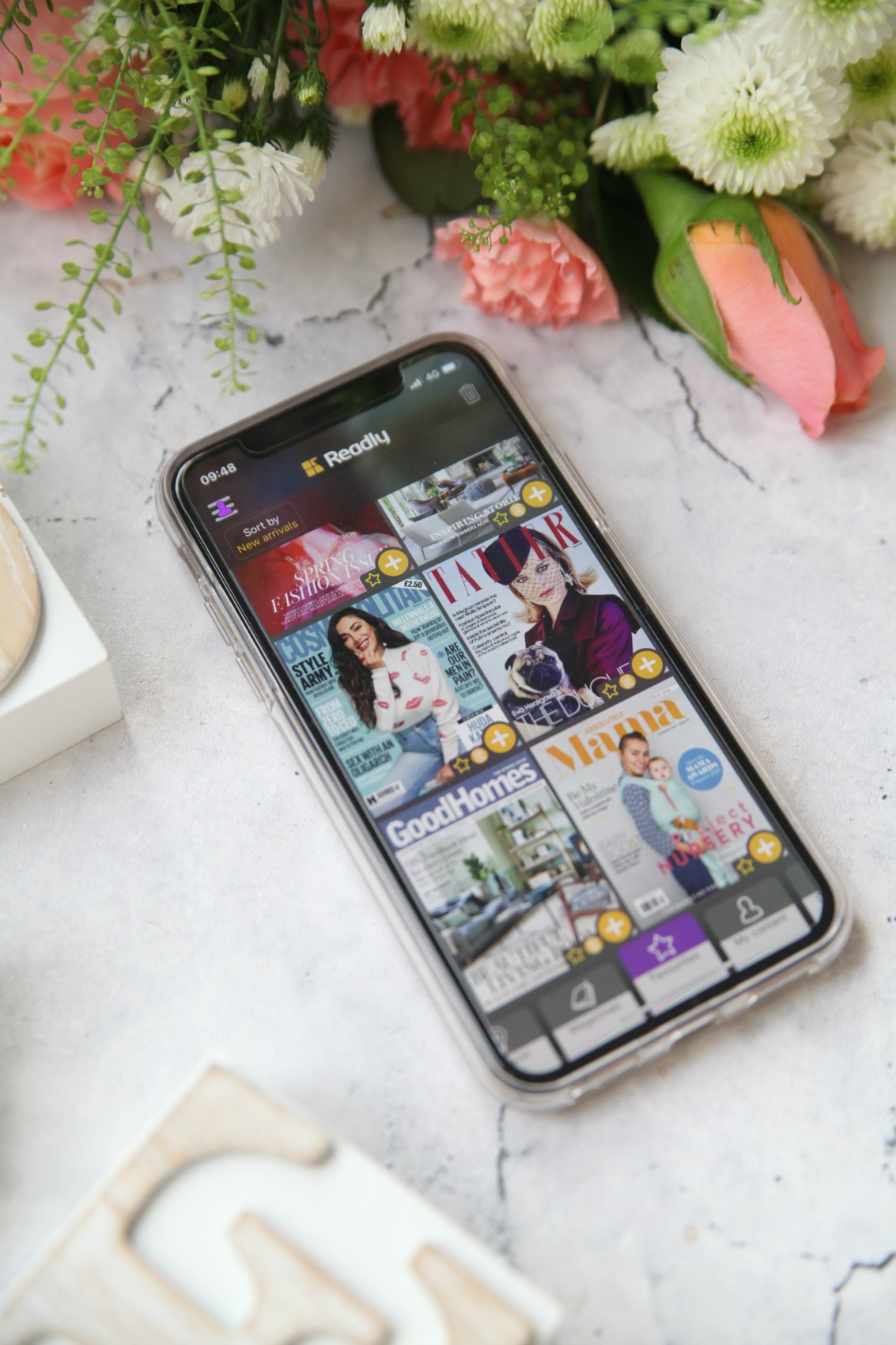 BOUQUET FROM PRESTIGE FLOWERS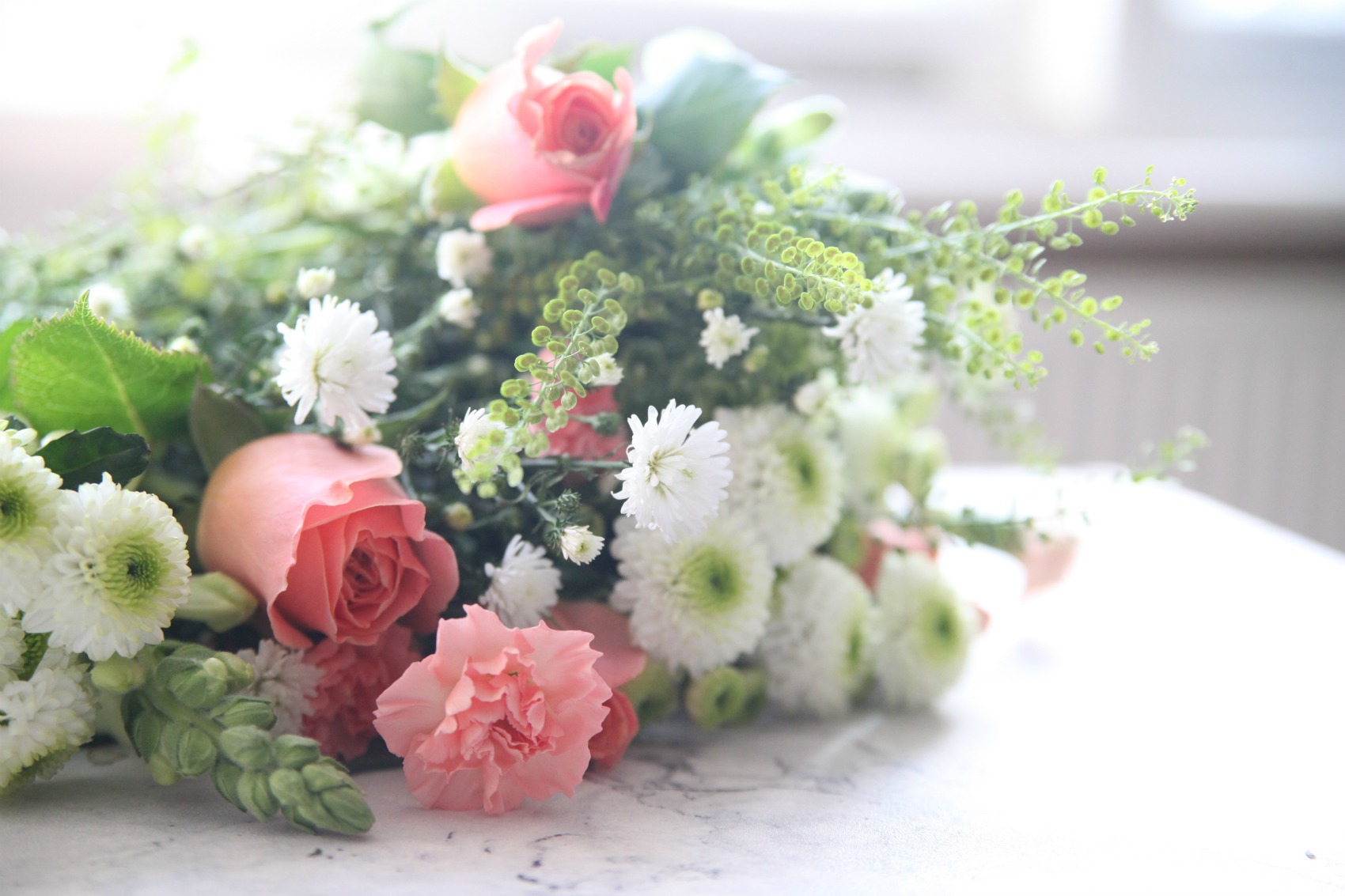 I don't think you can go wrong with a bouquet of beautiful flowers. Prestige Flowers deliver straight to the door and most arrangements even come with a little box of handmade chocolate truffles. Whether you go for classic roses or something a bit more adventures these stunning flowers are sure to thrill.
CHOCOLATES FROM GUYLIAN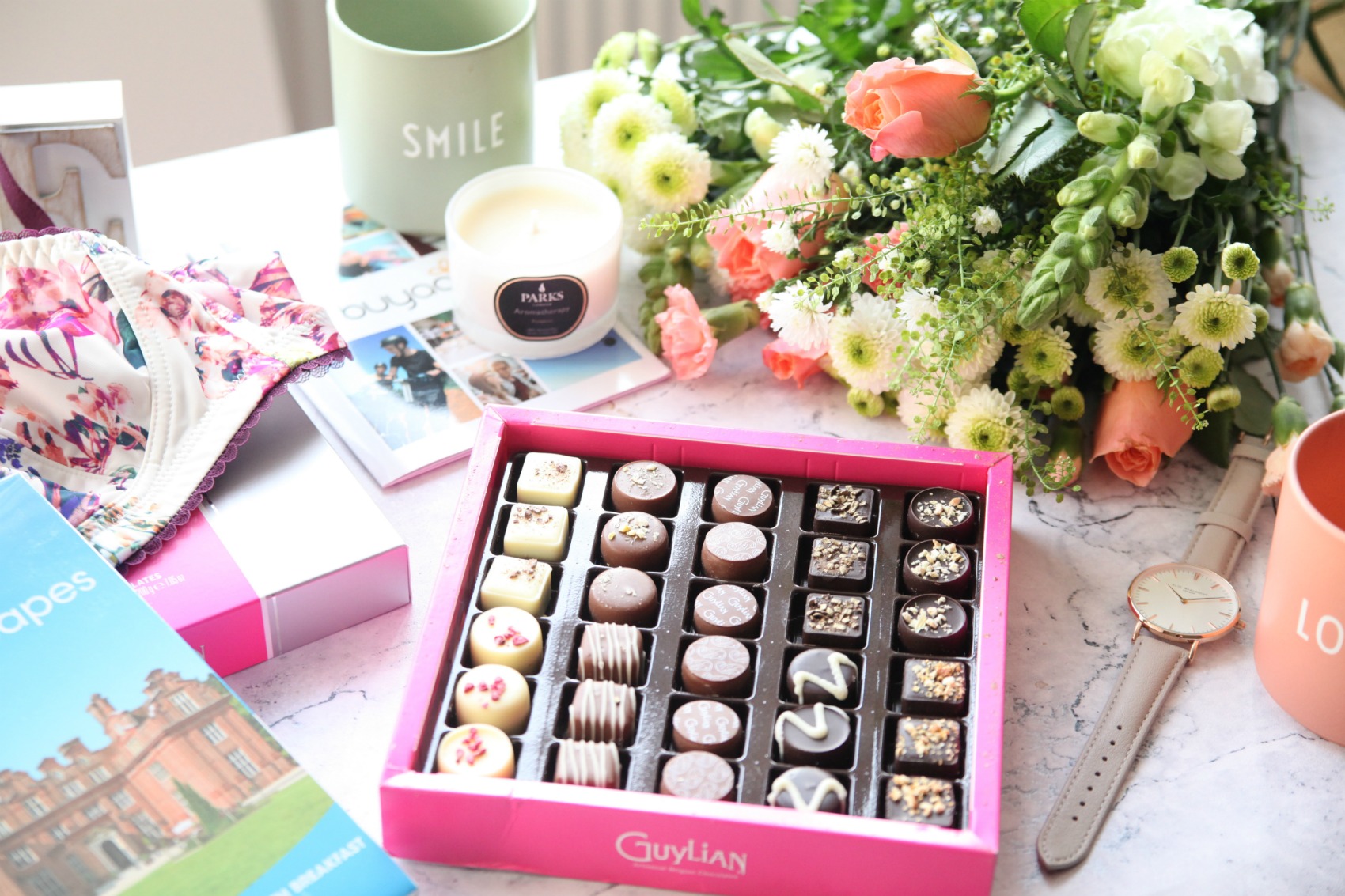 Another hit will be a box of delicious chocolates. This collection of from Guylian would light up my Valentine's Day. I'm sure my sweet-toothed baby would appreciate it, too. Their new Master Selection contains 30 mini-chocolates with various fillings.
Which of these would be your dream gift this Valentine's Day? Do you have anything special planned?