Do you own any waterproof jewellery? With age, I've become a lot more selective of the jewellery I wear. While saying that I still love to keep an eye on current trends and be inspired to try new styles. Striking a good balance between my forever pieces like my vintage Rolex watch and diamond engagement ring and more affordable and fun items I can add to my wardrobe and style daily. As a mother, I get subjected to many different kinds of fluids throughout the day. From spilt juice to bath water! I'm keen for my jewellery to withstand my daily routine. Having pieces that are waterproofed as well as elegant and stylish is such a revelation. Have you heard of Meideya?
Female-owned Meideya jewellery aims to offer affordable, dainty and ready-to-go jewellery. Some pieces are handmade by themselves. With new products online every week they stay on top of the fashion trends as well as offer classic designs. The best thing is that these are waterproof jewellery. They ship to the UK and if you use discount code NK25 you receive 25% off your first order.
WATERPROOFED JEWELLERY INCLUDING GOLD RINGS MADE TO LAST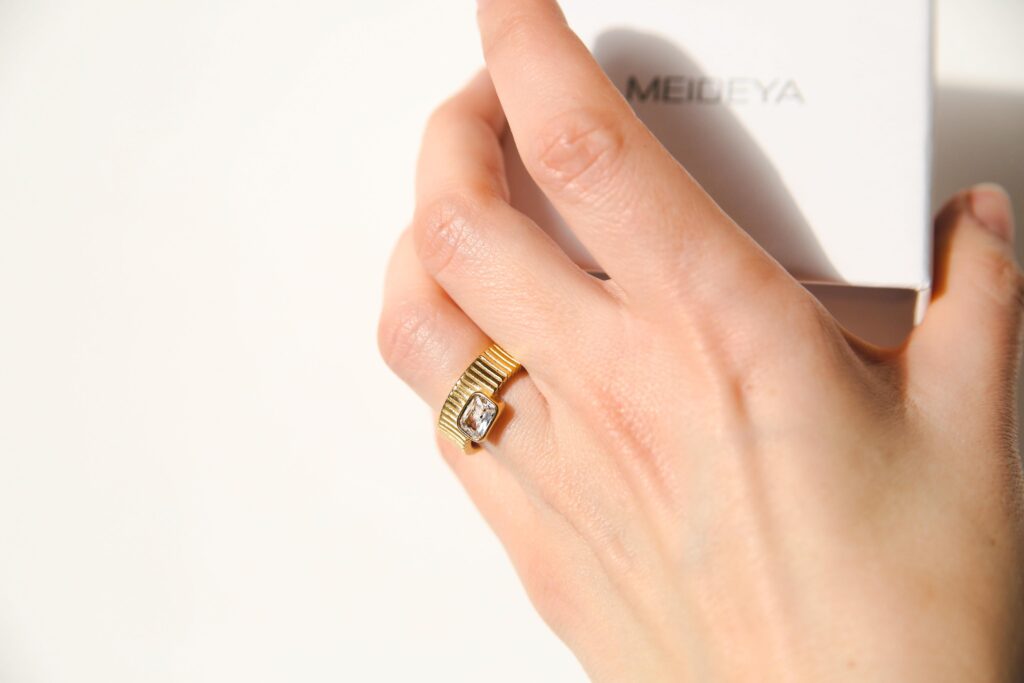 The Levi ring has a ridged gold band and it is adorned with an east-west baguette gemstone on the top. Made of 18k gold-plated premium stainless steel, this ring is made to last. This is a design that looks so much more expensive than it is. It has a modern aesthetic feel to it. All of the Meideya jewellery comes beautifully packaged in gorgeous boxes so you can keep it protected or gift it to loved ones.
THE OLLIE GOLD BANGLE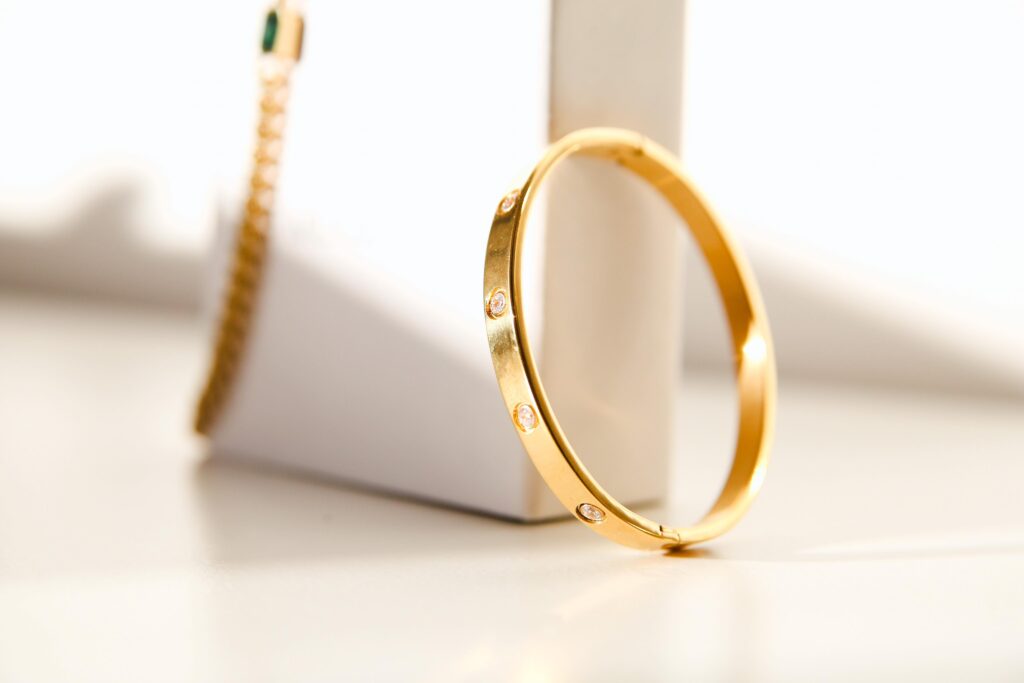 I absolutely adore this Ollie bracelet. It gives high-end vibes without looking like just a copy. I've been wearing it daily with my watch and I love the subtle bling factor. It comes in two widths 4 mm and 6 mm so you can wear one or stack them. Agan made with a stainless steel base it is also waterproof which is perfect for everyday wear. This will look especially beautiful against tanned skin this summer. Plus it can withstand a dip in the pool!
GREEN JEWELLERY TRENDS
I love emeralds and they are so on trend this spring. The focus started in 2022 and is anticipated to continue into 2023. An easy way to introduce emeralds into your collection is with this gorgeous modern emerald gem curb chain necklace. It is 18K gold plated, waterproofed and tarnish-resistant. Perfect to wear with a blazer or a dress.
Disclaimer: This post contains PR items. All words, opinions and photographs are my own.