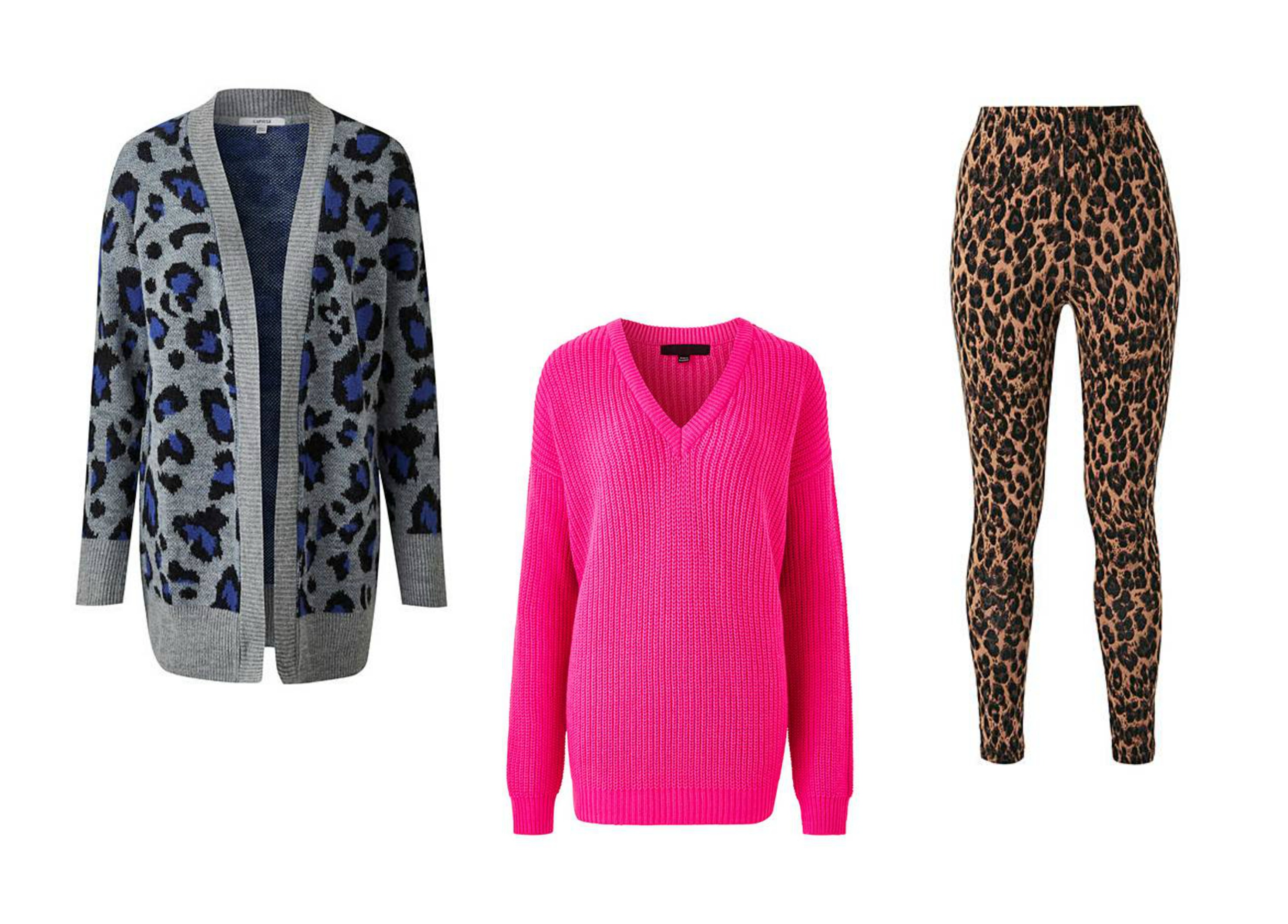 Advertorial
I'm in that funny stage between just feeling pregnant and actually looking it. I've definitely popped earlier this time than with Caspian but it's still not super obvious unless I wear a very tight top. I've also put on weight quicker. Could be something to do with this baby having as sweet a tooth as its mother. This means that a lot of my clothes don't quite fit any more yet I don't feel I'm completely ready for proper maternity wear. Simply Be carry some lovely lines and collections so I had a browse of what would be great transition pieces.
With still a couple of months of winter ahead of us I think knitwear and layers will be the way forward. Then hopefully come spring I'm ready for maternity dresses and lighter fabrics. It can definitely be easier to dress a bump in summer. Not to mention sandals are more comfortable than boots when your feet start to swell. In the mean time, I still like to look stylish so these are my top choices from the Simply Be website.
LEOPARD PRINTS CARDIGAN
There is no denying that leopard print has been huge this AW season. It's great for statement pieces and accessories alike. I love this cardigan in a pop art blue on the Simply Be website. I would pair it with a plain white t-shirt, jeans and trainers. If I wasn't pregnant I would probably opt for heels but comfort definitely comes first at the moment. Open cardigans like this one are ideal in pregnancy as you can choose bright designs and have more fun knowing it will always fit.
PINK JUMPER
Knitwear is definitely appropriate for the season but that doesn't mean it has to be boring. I love a pop of colour and it reminds me spring isn't too far away. This pink oversized jumper is the perfect way to kick the winter blues. Pair it with leggings for a relaxed look. It's also great for hiding a little bump if you are not quite ready for the world to know.
LEOPARD PRINTED LEGGINGS
Leggings are my friend not only in these early months of pregnancy but all the way through. Not to mention after the birth. I love the sassy leopard printed ones that I would pair with a simple black top and perhaps a red lip. I would be tempted to get these in several sizes so I could wear them my whole pregnancy although towards the end you might want to find some that are designed specifically to go over the bump. That is in my opinion often more comfortable.
What did you wear in early pregnancy? Did you normal clothes fit or did you have to find something a bit more comfortable for your changing body?  Have you shopped with Simply Be before. I think they have some great lines and it's nice to see designs for curvier figures.
Please follow and like me: