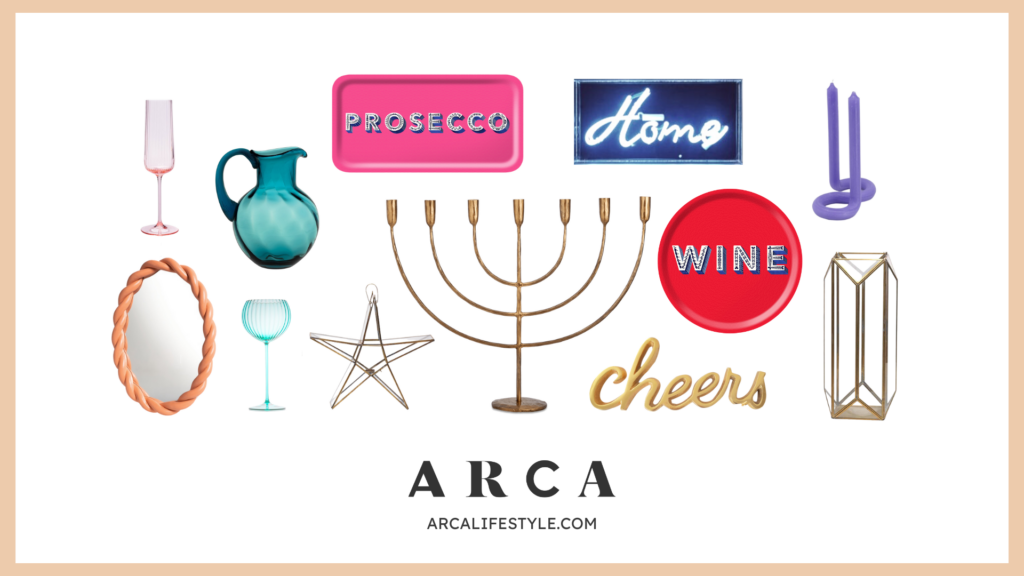 I do love this time of year. The lead up to Christmas. Not so much the stress but the magic. I've felt it more since having children and I enjoy spending December with them. Seeing their little faces light up when we decorate. Taking about what it all really means. How we can be kind and helpful to others. Of course, there is Santa. Especially Caspian is excited about his return and even Orsino recognised a picture the other day and was able to say Santa. Now we wanted to share all this joy with you. Therefore I have joined up with ARCA who do the most beautiful lifestyle products and a group of fellow bloggers to give you a chance to win £600 worth of amazing prizes and £400 in cash.
It's very simple to enter and the more people you follow the more entries you unlock so give it a go. We are drawing the winner in time for Christmas so that all of this will arrive before the big day plus the money will be transferred so that is in your account, too. Just imagine all these beautiful designs arriving. You can style your Christmas table or pass them on as presents for loved ones. Plus imagine what you can do with the cash as well.
Make sure to check out the other bloggers that are taking part in this incredible giveaway. And read on to find out how you could win this mammoth prize!
BLOGGERS TAKING PART
Reinventing Neesha | Mummy Fever | Lipgloss and Curves | Melanie's Fab Finds | Rachel Bustin | Home and Garden Things | Thrifty Chap | Boxnip | Millenial Saves | Jupiter Hadley | Pounds and Sense | We Made This Life | Renovation Bay-Bee | Ami-Rose | Futures | At Home With Alice | Lisa's Notebook | Alice in Sheffield | On Your Journey | Two Hearts One Roof | Life in a Breakdown | Monethalia | The Diary of Jewellery Lover | Pink Oddy | Skinned Cartree | Stapo's Thrifty Life Hacks | Wander & Luxe | Reality in Reverie | Christmas with Katie | Make Money Without a Job | Rice Cakes and Raisins | Just Average Jen | Life Loving | Scandi Mummy | Real Girls Wobble | Five from the Swich | The Financial Wilderness | The Amazing Adventures of Me | Spilling Life Tea | Voluptuous Chatterbox
THE PRIZE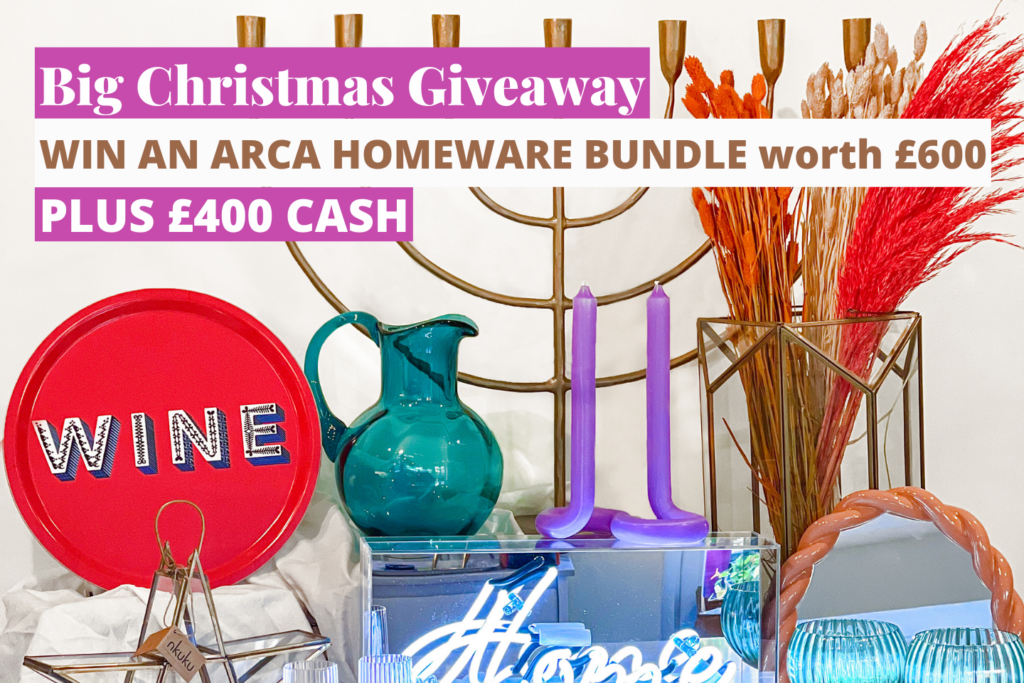 Your home is your sanctuary, so surround yourself with things you love.
One lucky winner will win a unique homeware upgrade package worth over £600 from Arca plus £400 in cash!
Arca Lifestyle is an eclectic lifestyle and homeware brand based in Norwich. With a range of hand-curated products from across the globe, Arca provides the latest trends to brighten any home as well as original gift ideas for those you love.
Arca has been created with the goal to help individuals find homeware pieces and prints that spark their soul, offering unique products that are not available elsewhere.
Visit www.arcalifestyle.com to see the full range of products and prints available.
HOW TO ENTER
Follow Arca on Instagram: https://www.instagram.com/arcalifestylestore/
Follow Arca on Pinterest: https://www.pinterest.co.uk/ArcaLifestyleStore/_created/
Once you have completed the above entry options via the Rafflecopter widget below you will unlock more ways to enter. The more you complete the more chances you have of winning.
The competition ends at Midnight on Sunday the 19th of December and a winner will be drawn on Monday the 20th of December.
For full entry terms and conditions please see the rafflecopter widget below. Good luck!
a Rafflecopter giveaway