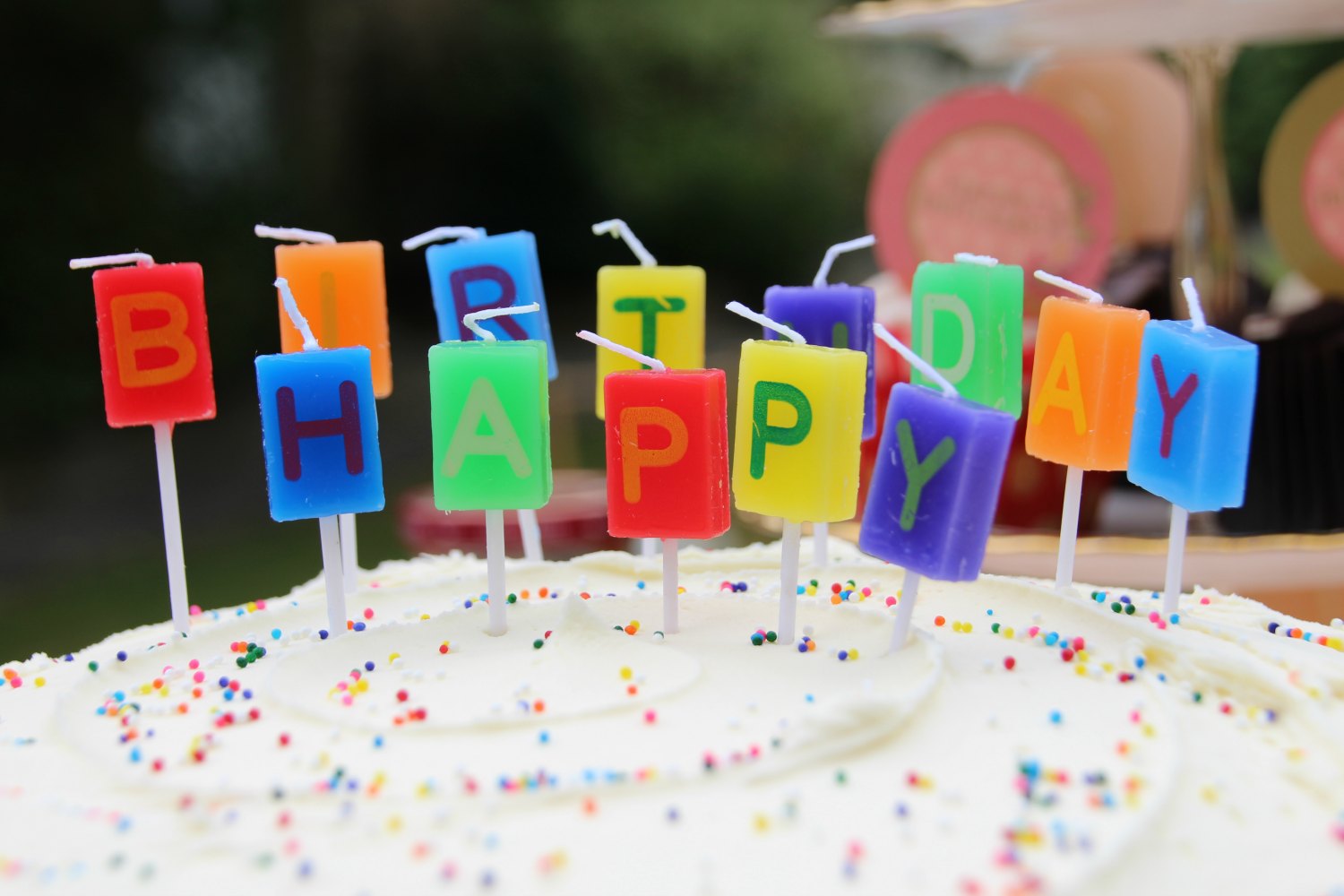 Last month we celebrated Caspian's birthday… for the third time this year! Okay, in reality we celebrated him turning 18 months old, but I have a feeling he'll grow up expecting a party every three months or so if we continue this way. We had a lovely day back in February for his actual birthday which falls on the same day as mine, then a belated celebration with family in Denmark in April and now this. If you include Christmas he'll be thoroughly confused when cake and presents are not a quarterly occurrence in the future, but we still had a wonderful time on this August day.
It was really more of an excuse to have a garden party  as they tend to be problematic in winter. Collaborating with the fab Hummingbird Bakery in Richmond meant that we were spoiled with a beautiful and tasty rainbow cake perfect for the occasion. You might remember we reviewed their super sweet American styled Afternoon Tea a couple of months ago.
The chain of bakeries spread across the capital make many beautiful cakes to order and also delivers within a certain radius. We went with the impressive and colourful rainbow cake with white buttercream and sprinkles. We were sent the 8″ cake which supposedly serves 10-12 people, but crikey it's huge! I'd say it could easily serve at least 20. It's costs £46.95 and is made with quality ingredients. Everyone agreed it tastes divine.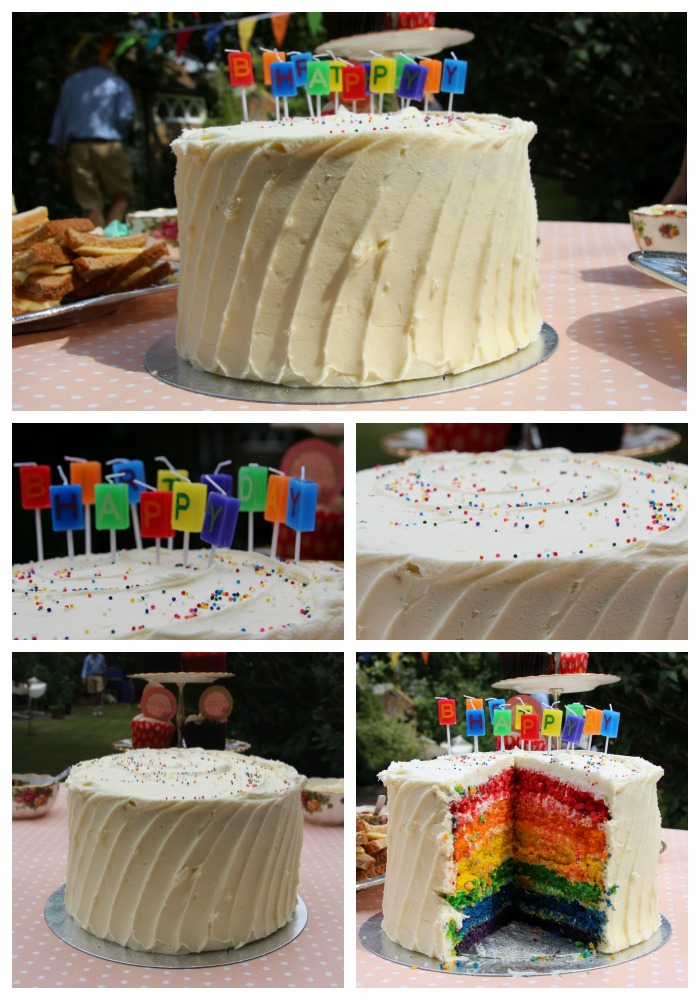 Besides the ginormous cake, we treated our guests to finger sandwiches, scones with clotted cream and Danish strawberry and rhubarb jam as well as cute cupcakes. For the more health conscious I'd produced a Pinterest inspired veggie caterpillar and a bowl of fruit salad with mixed berries and grapes, which luckily also went down well with the kids.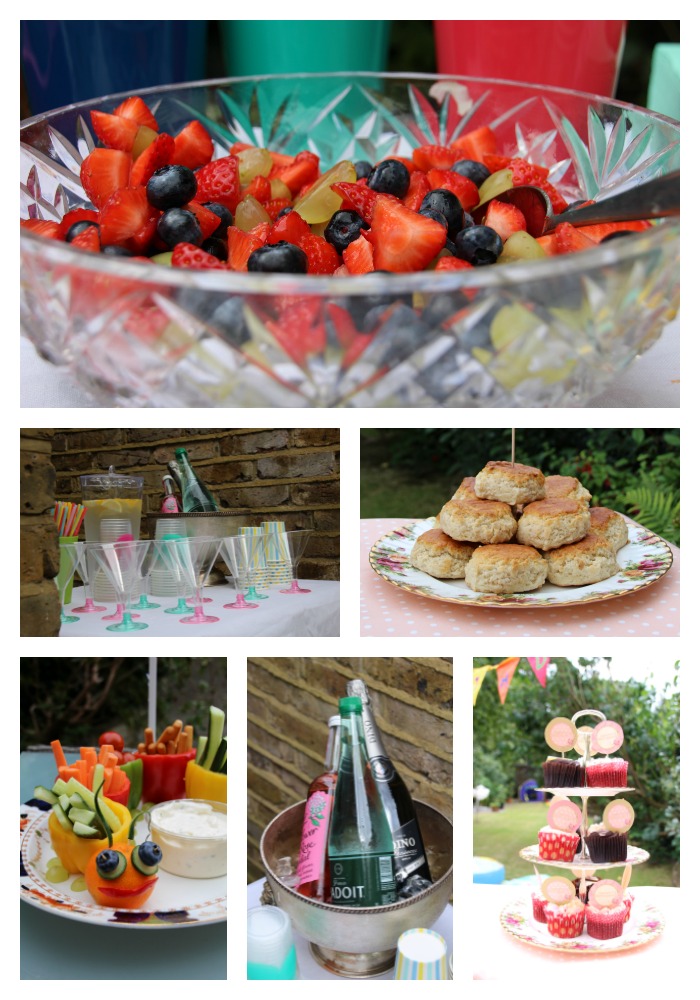 We drank prosecco mixed with rose and elderflower cordial, beers for the big boys and tea and coffee for those feeling 12 pm was a little too early for alcohol.
We were fortunate with the weather, though for mid-August is wasn't quite as warm as we had hoped, but the sun came out in the afternoon and it was overall a great day. The kids ranged from 18 months to 5 years and played together well. The Pop Up Mega Mansion from Prezzybox was an especially big hit.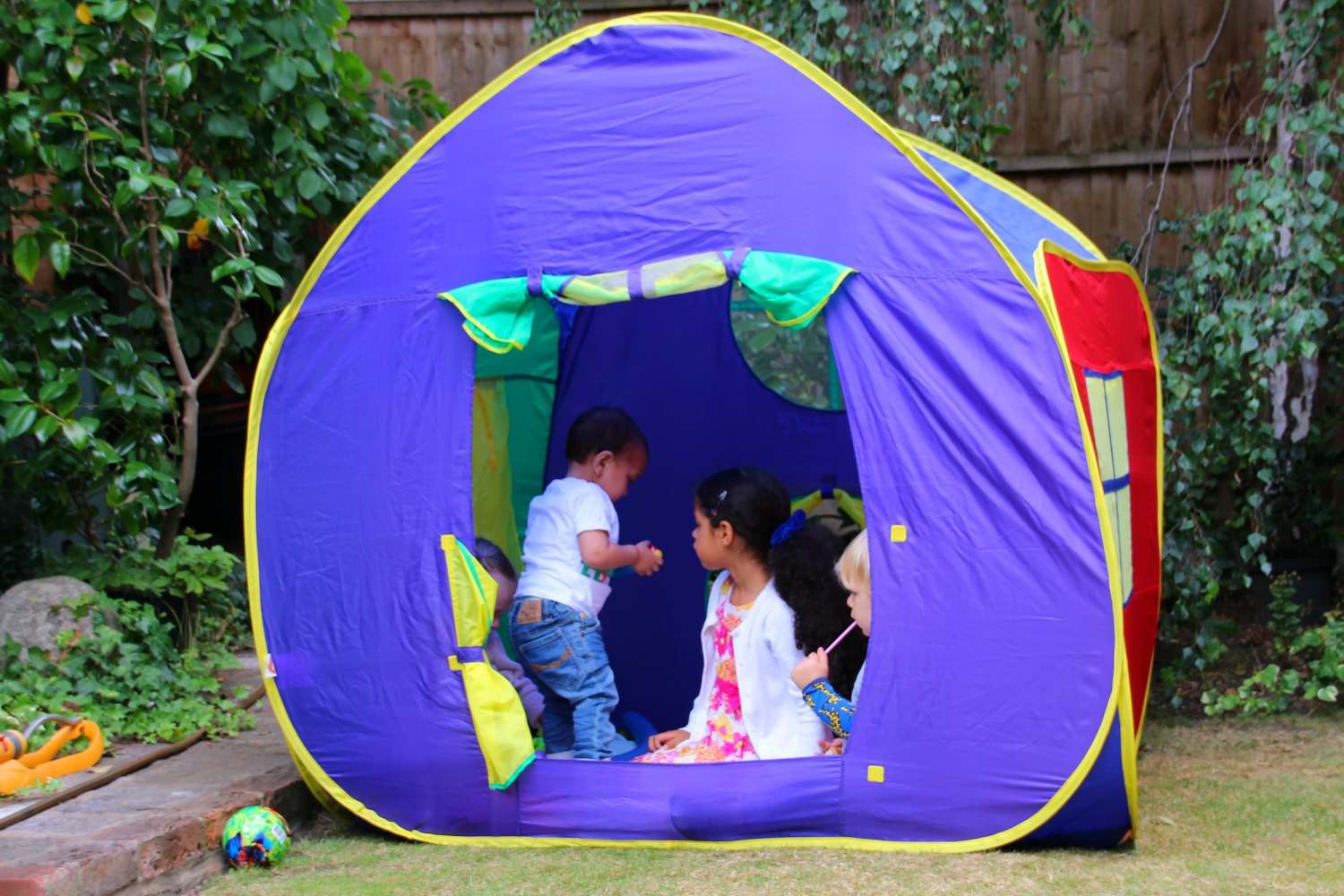 Caspian was quick to charm one of the older girls to give him rides around the garden. He was treated to some wonderful presents, too, and I'm sure he can't wait for the abundance of parties next year!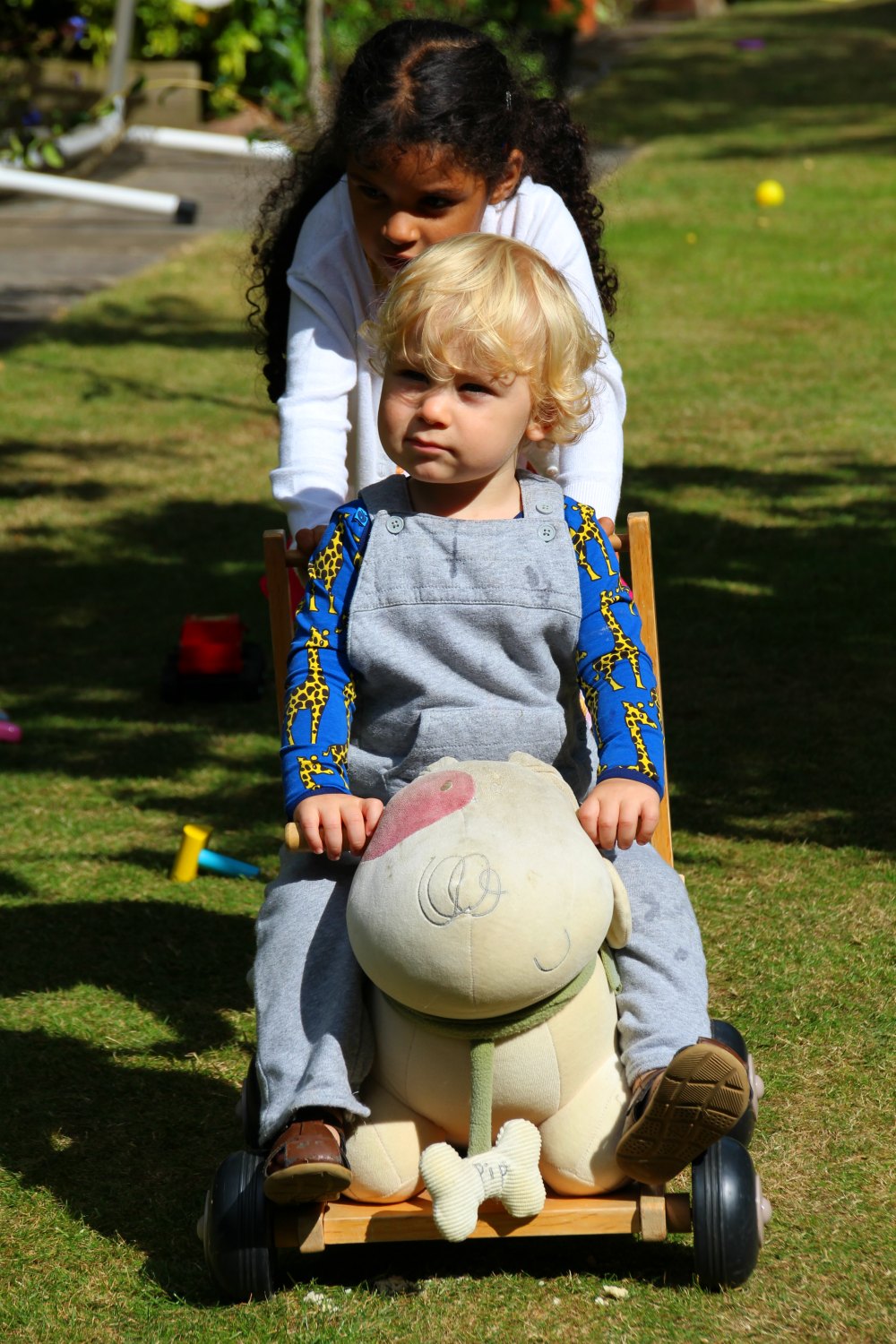 Did you host any parties this summer? What is your favourite thing to serve at kids' parties?
NB! Please note we were gifted this cake. All words and opinions are my own.