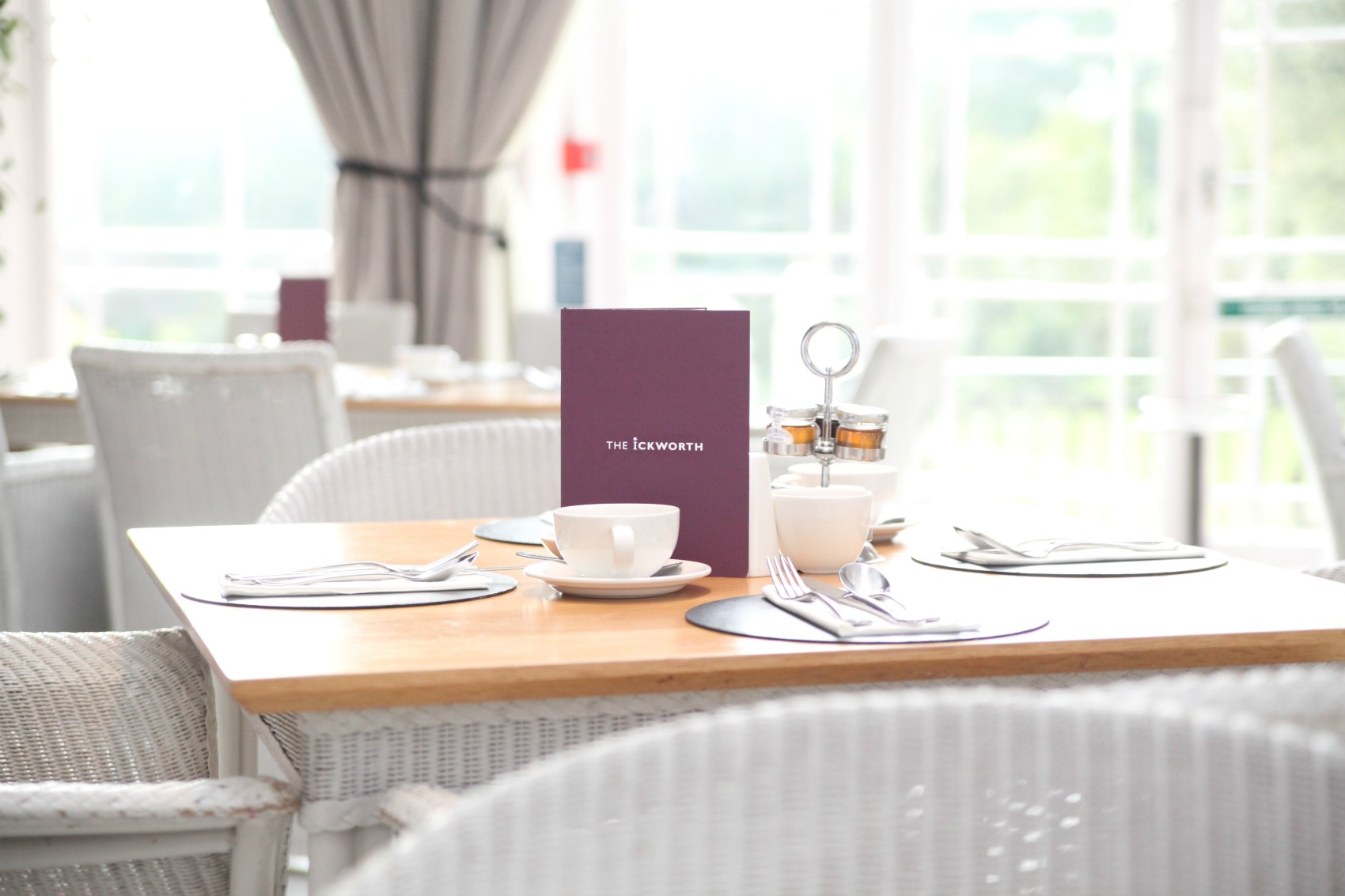 On Thursday morning we packed the car and set off for the Ickworth Hotel near Bury St. Edmunds in Suffolk. It's just over a two-hour drive from where we are in South West London and with blue skies and the sun shining it was a gorgeous drive. I knew that as a family we needed a break, a mini-holiday and I was so excited when I came across this place as it caters to us all that I had to book it. The Ickworth is part of Luxury Family Hotels and I was very intrigued to see if it would live up to this description.
It certainly did and because we have a lot to say about our stay I've split the post into two. This first part focuses on food. Culinary experiences are very important for us when we travel, whether within the UK or abroad. Daddy Long Legs and I share a love of good food and where I'm perhaps more adventurous and he more traditional it's certainly something we have passed on to Caspian as well.
BREAKFAST AT THE ICKWORTH HOTEL
Breakfast was included in our stay and the hotel serve both a continental buffet and more specialised freshly prepared hot options. On weekend mornings you'll also find a cooked breakfast buffet including sausages, bacon and baked beans. Daddy Long Legs made the daring choice of kippers on the first morning and where he did enjoy them I think he was pleased to see his favourites the next day. Caspian is a big egg and beans fan, a true Brit at heart, although he will try herring when we visit Denmark so the Viking in him is not completely lost.
I ordered my favourite of Eggs Royal on both mornings and the poached eggs were done to perfection albeit perhaps a tad too much vinegar in the water was used on the second morning. Daddy Long Legs couldn't stop raving about the freshly baked pastries and as we were up early on our first morning we got to enjoy them hot out of the oven.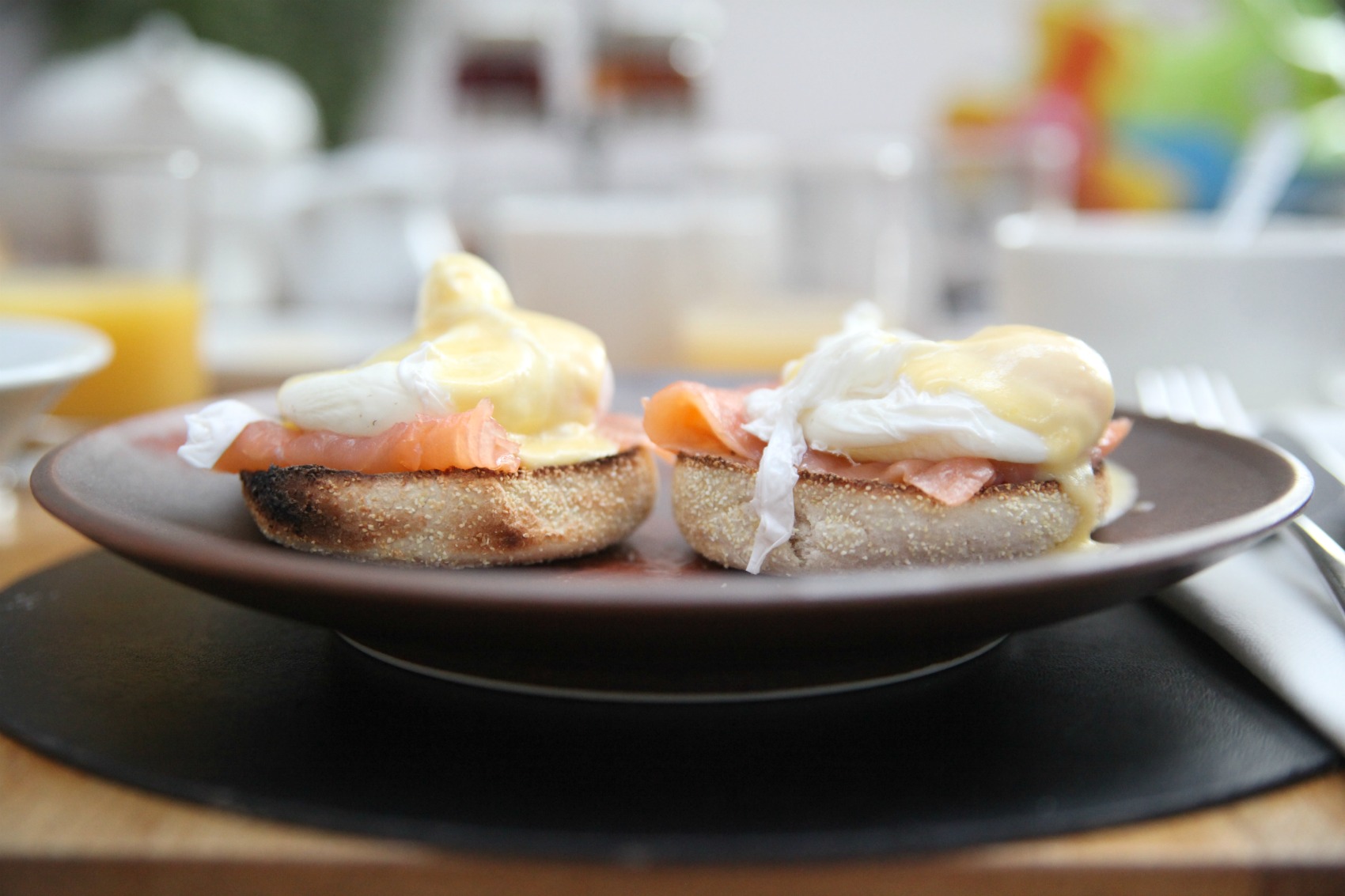 The family-friendly yet beautiful Conservatory dining room comes with highchairs, plastic cutlery and a box containing wet wipes and sanitiser, which let's face it always comes in handy when you travel with children. It was once a swimming pool and is light and nicely decorated, we especially loved the hot air balloon chandeliers.
AFTERNOON TEA PERFECT FOR SWEET-TOOTHED TODDLERS AND THEIR PARENTS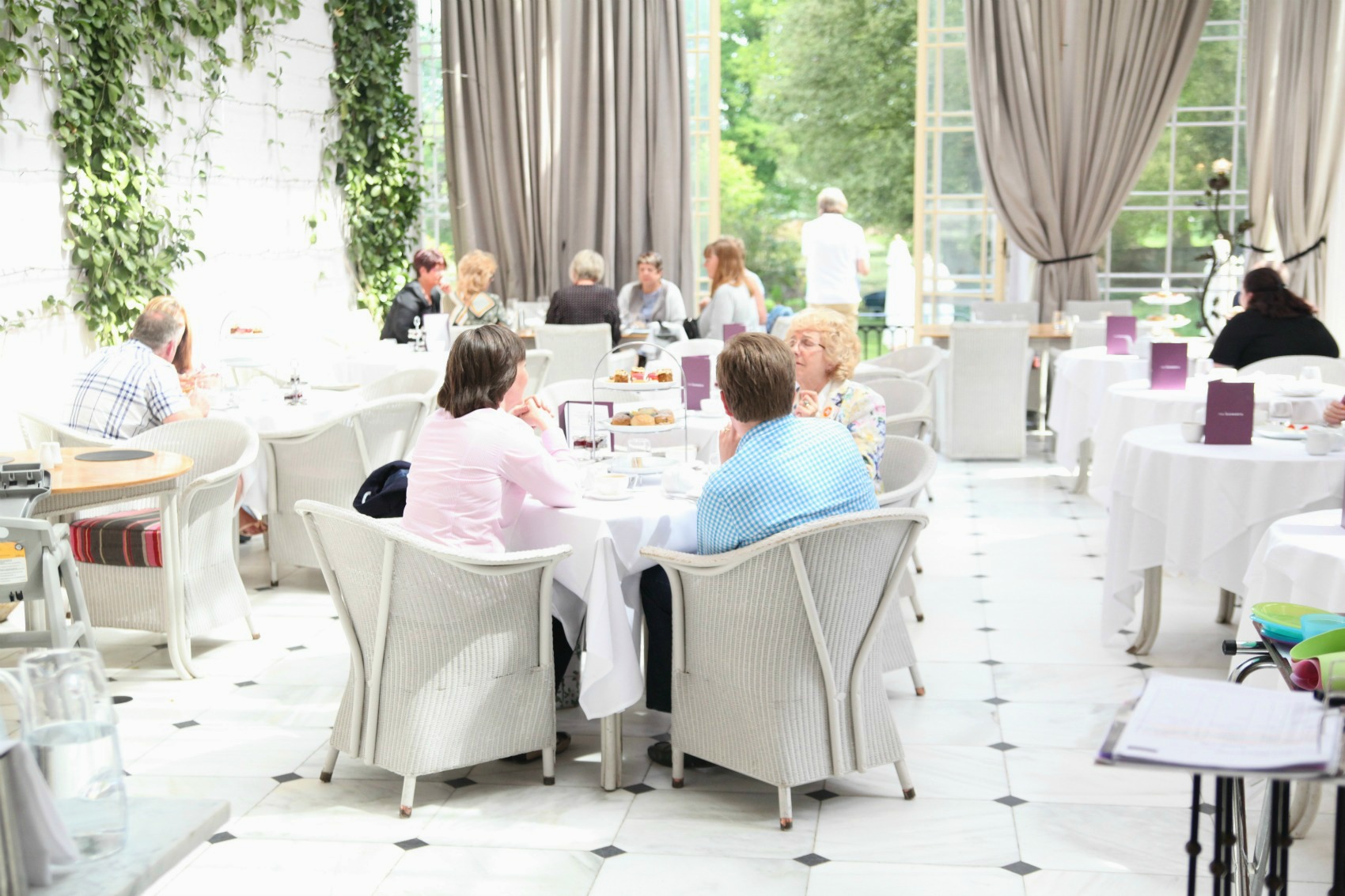 With the royal wedding taking place the next day I thought it appropriate to treat the boys to a quintessentially British tradition and booked us in for high tea. Although, let's be honest, do you really need a special occasion to indulge in scones and cakes? The Afternoon Tea at the Ickworth Hotel is priced at £21.50 per person with an option to add a glass of fizz for £5 more. Children's portions are £10.50 although we decided to share two adults between the three of us. As Caspian munches his way through most of the pretty pink cakes I slightly regretted that decision!
The scones were fabulous and served with proper clotted cream and a selection of different types of jam. They do a gluten-free version as well. Choose from a wide variety of teas or coffee. The Afternoon Tea is open to guests not staying at the hotel, too. Plus no one bats an eyelid if you decide to use the tea strainer as a hat.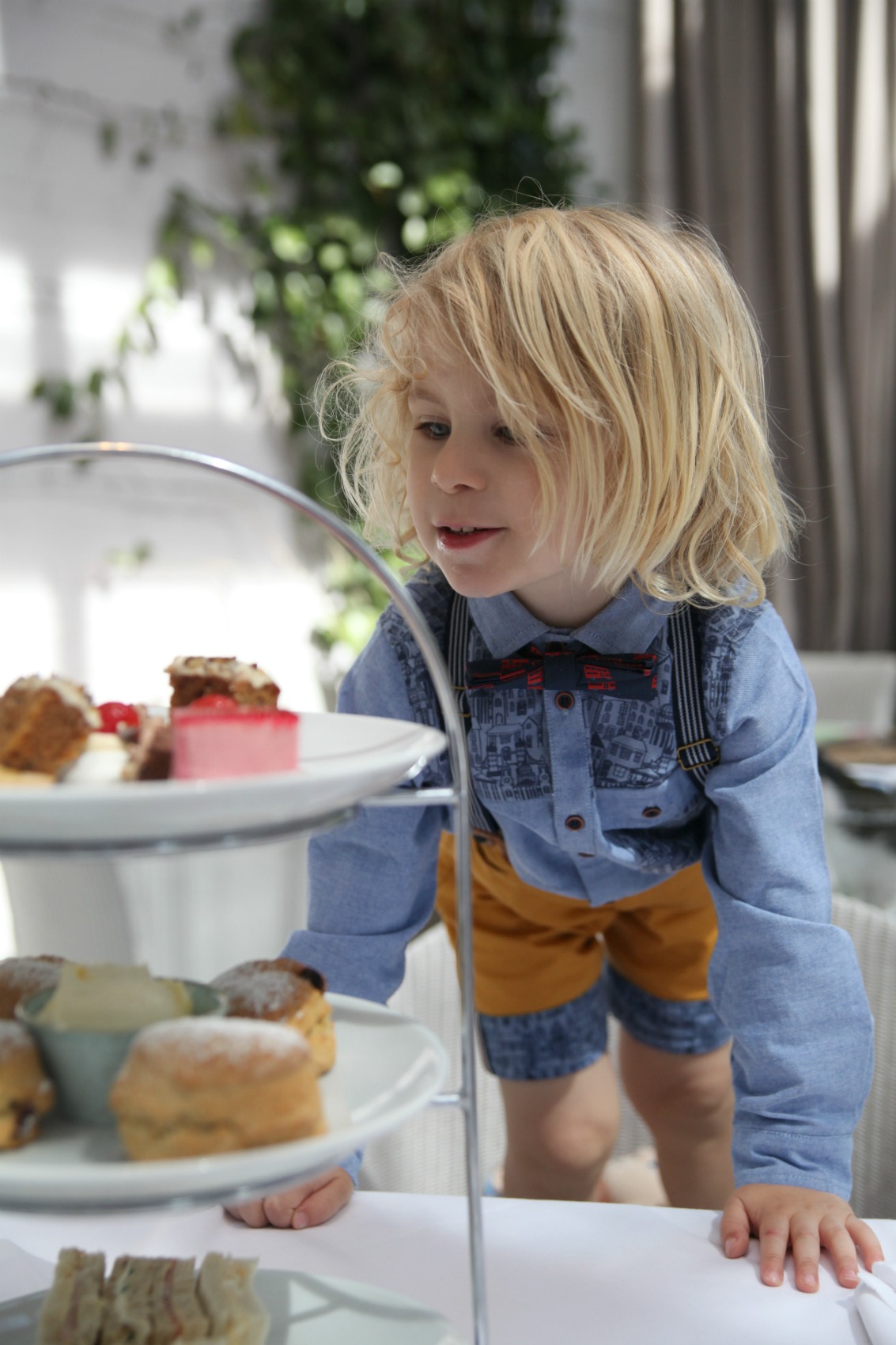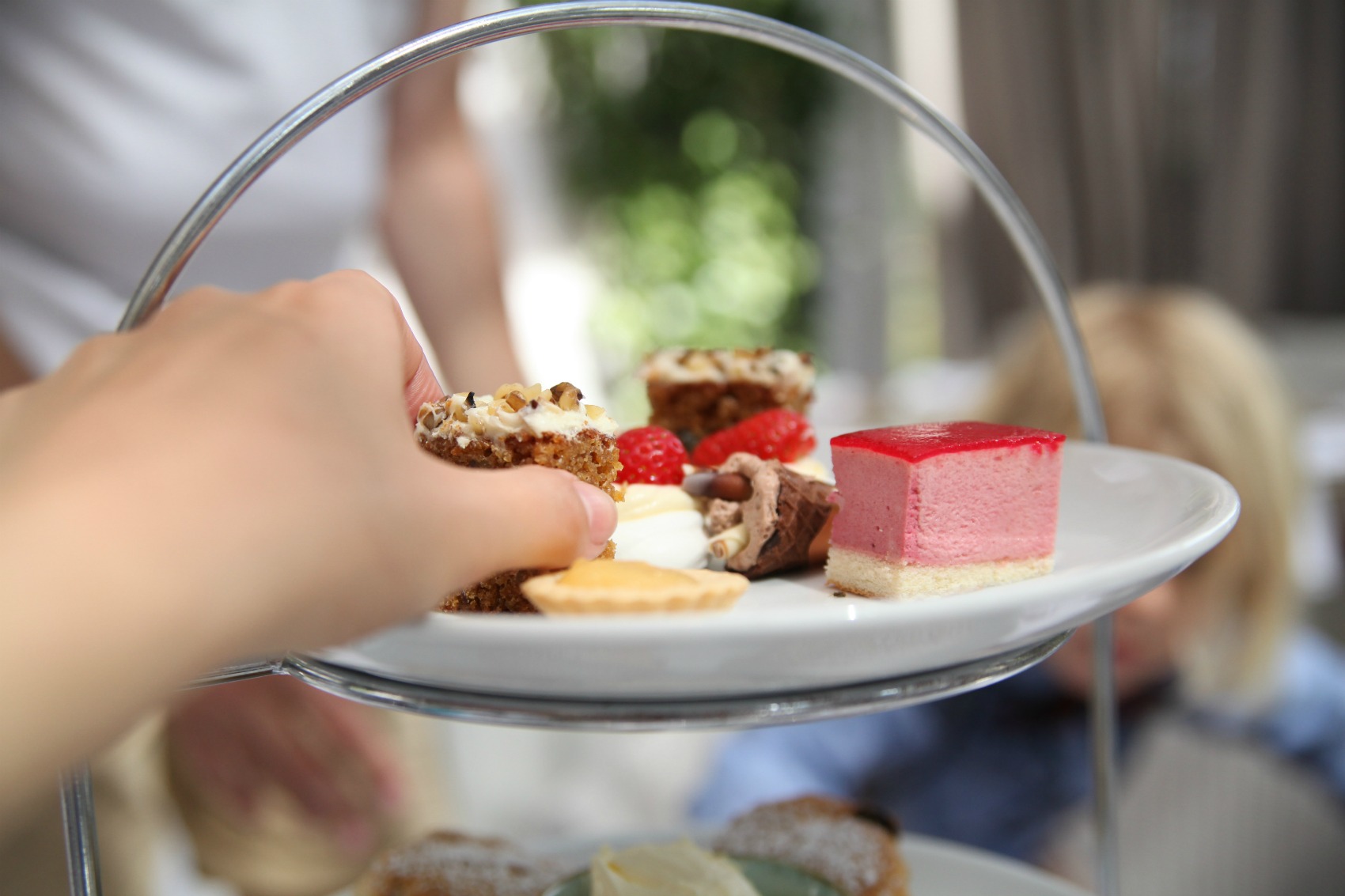 DELICIOUS DINNER DISHES AND A FILLING CHILDREN'S MENU
One of the things you sometimes have to comprise on when dining out in the company of your offspring is exquisite food and sensational taste experiences. This is not to say that the food served at many family-friendly restaurants around the country don't prepare tasty and wholesome food. Yet the focus is rarely on pretty presentations and local produce. This was one of the things that more than pleasantly surprised us about the Ickworth.
Whether you dine in the adults only Fredericks restaurant or brave a meal with your little ones in tow at the Conservatory the menu is the same. This is an added bonus in my book. We used the in-room listening service the first night as Caspian was flat out after a busy day. This allowed us to dine in peace and actually carry on a conversation. We chose from the a la carte menu. The crab and lobster starter was every bit as divine as it looks in the picture above. The kitchen uses local seasonal produce and this starter was spectacular. Daddy Long Legs went for the Atlantic Halibut as his main while my taste buds were overwhelmed by the delicious flavours and tender meat of the lamb.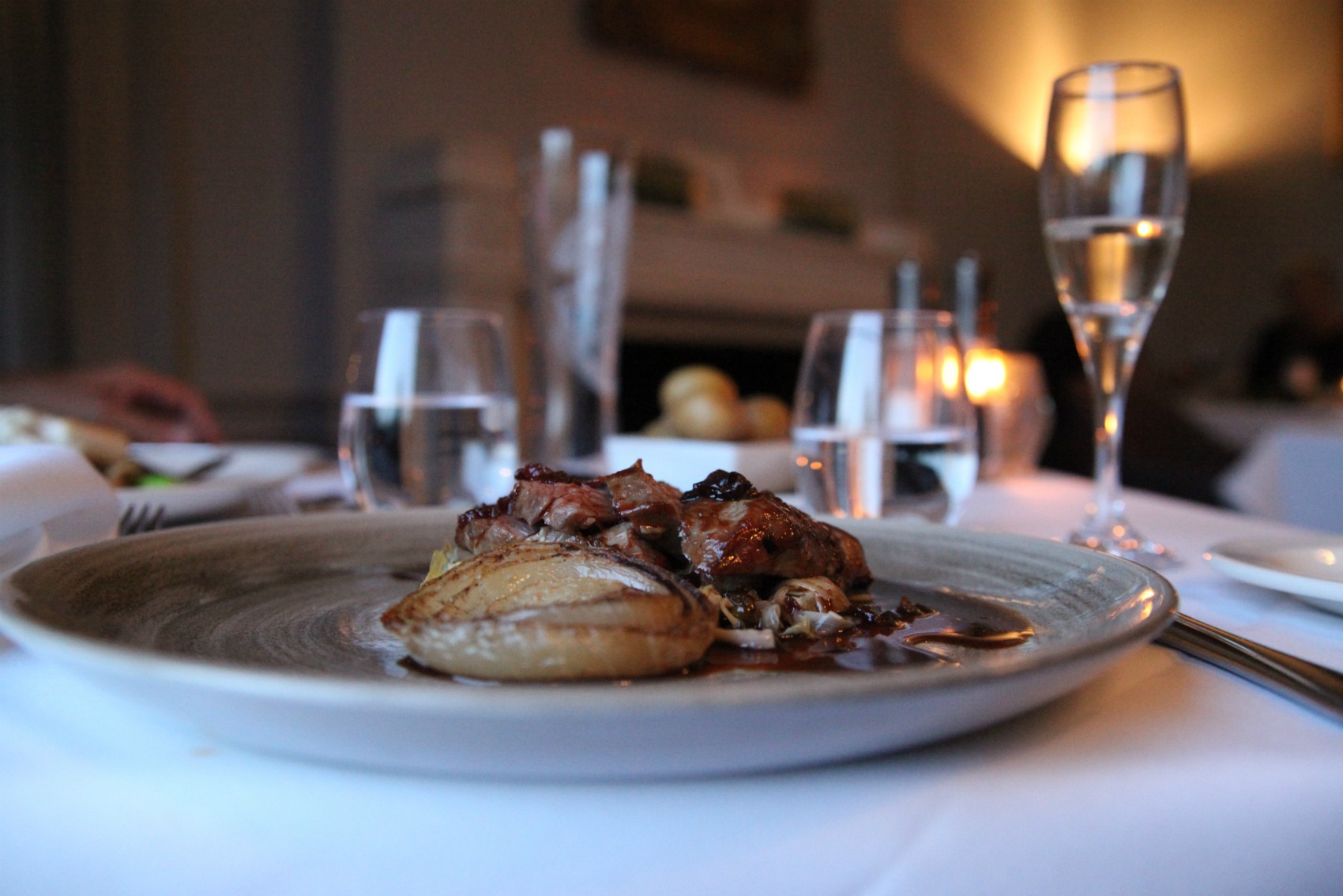 A CHILD-FRIENDLY EVENING RESTAURANT
On the second night, we all dined together at the Conservatory after both Daddy Long Legs and Caspian had an energising afternoon nap. Fresh air, delicious food and bike cycle rides in the countryside will tire out the best of us. Both Daddy Long Legs and I ordered the chicken liver parfait. Followed by the trio of pork main both from the set menu. This allows you to choose two courses for £28 or three for £35. Especially the pork main was incredibly tender and tasty. The restaurant also serves vegetarian options.
With the restaurant being busy and many families having arrived for the weekend it was actually relaxing to be in a space where everyone was dealing with lively little ones. At first, you heard most of us hush our children only to realise that this place is made for all noise, not to mention the mess. They have a wide selection of dishes on the children's menu and Caspian gave the spag bol the thumbs up. It was indeed very tasty and properly prepared.
The staff did their very best to keep up with the at times demanding young clientele and there was a real sense of relief as everyone realised, we were all in the same boat. Knowing smiles were shared between us parents over the delicious dishes, squeals of delight and the odd overtired tantrum. This is just one of the reasons we would highly recommend The Ickworth Hotel as a great UK holiday destination for families.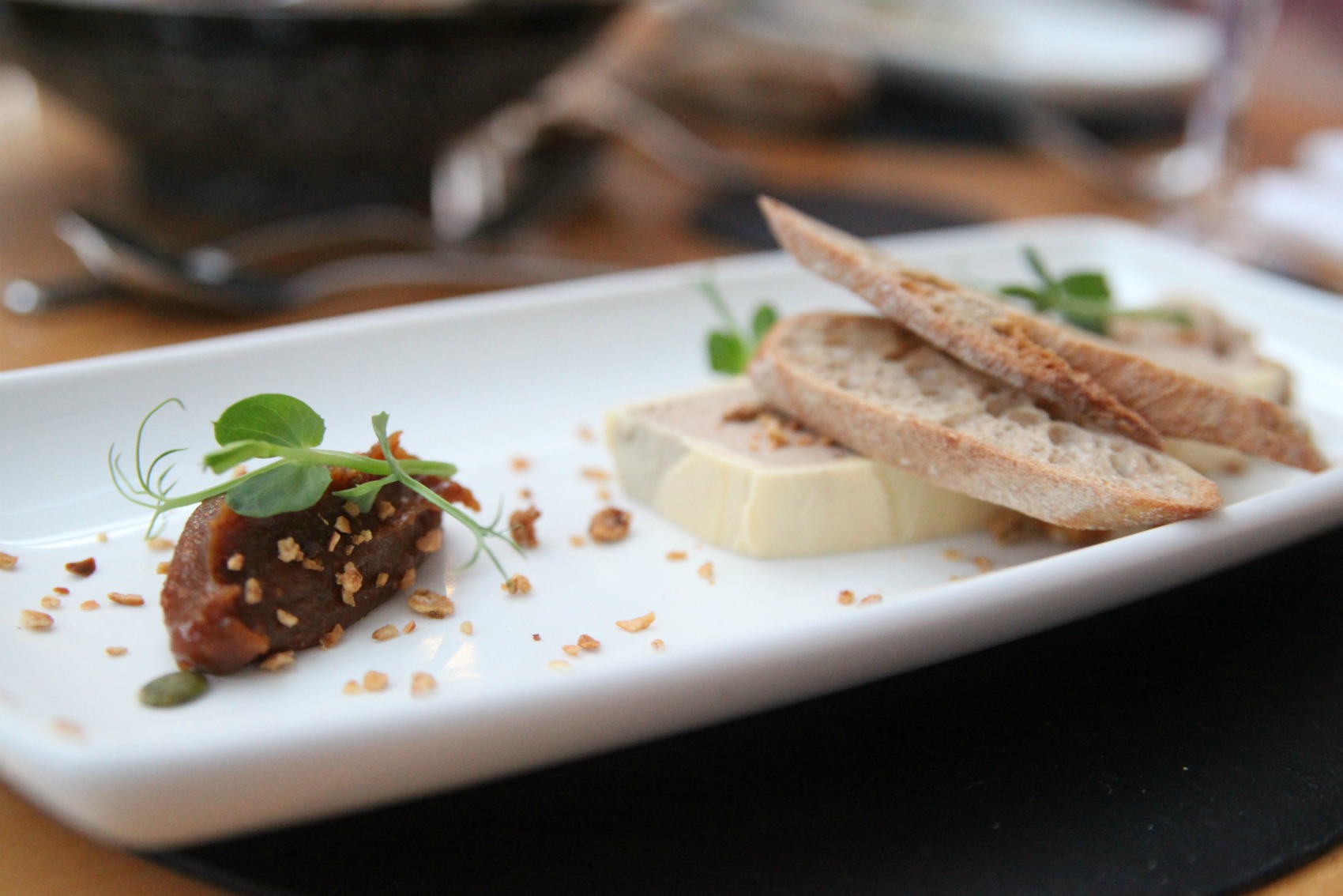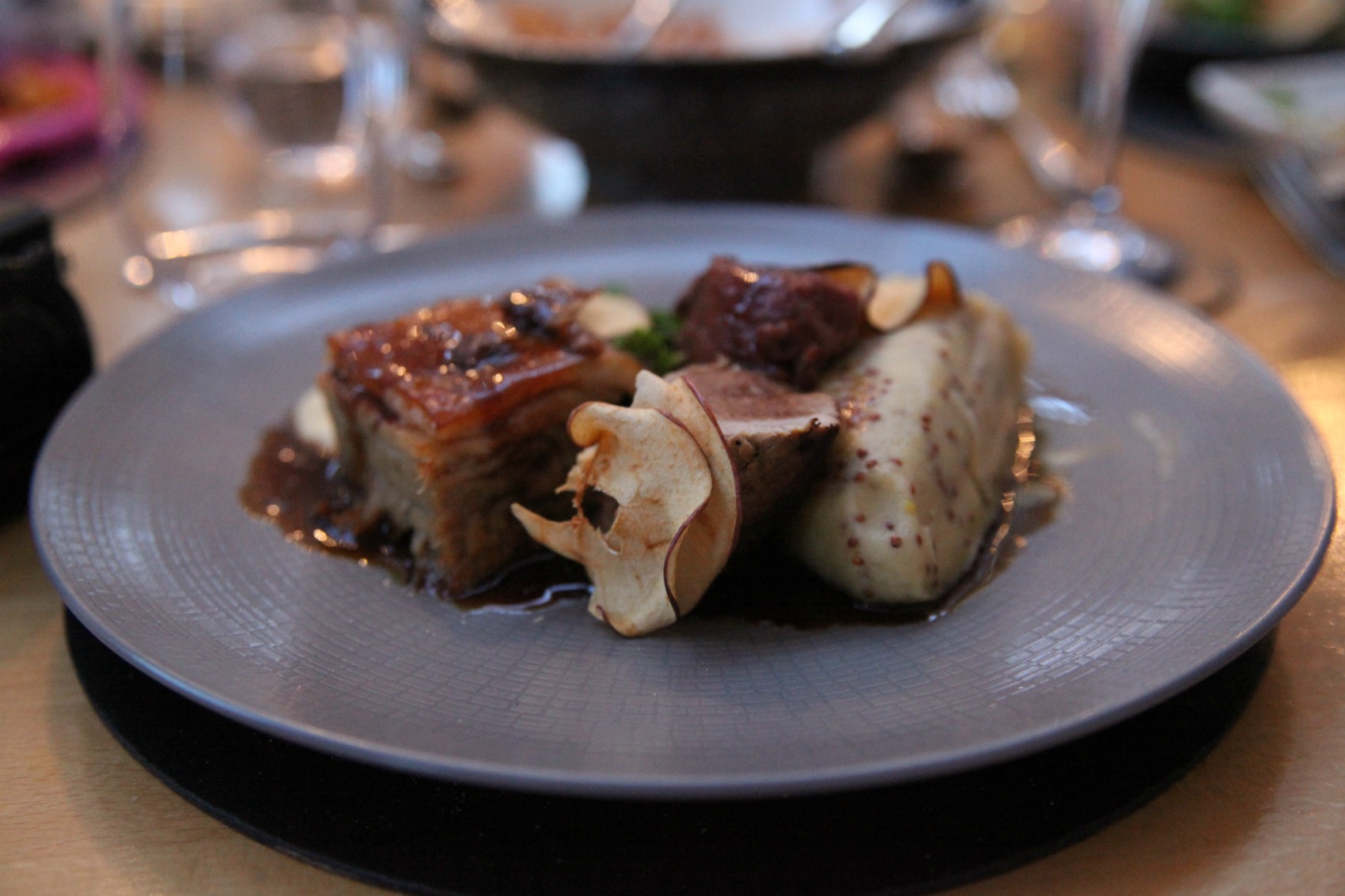 WANT TO READ MORE ABOUT THE ICKWORTH HOTEL?
I'm currently putting together the second post on our stay here in the Suffolk countryside. If you are curious to learn more about the Ickworth then check back soon.
Whether we are invited or have booked ourselves, we'll always share our honest thoughts and opinions. All photos are taken by me unless stated.
Caspian is wearing an outfit from Little Lord & Lady's 2017 collection. His bow tie with a London bus print from Paisley of London's new Royal collection sold by Roco Clothing. My dress is from Paper Dolls bought online from ASOS.