This year Christmas will be pretty special. It will be the first year Caspian truly understand the whole thing. Although he is currently asking me if Christmas is over as he wants it to be Halloween again. The boy doesn't know what is about to hit him. He will be well dressed for the holidays and I recently wrote about choosing a Christmas outfit for your little ones. Yet, what about yourself?
I love a new dress for special occasions and I'm always searching for online shops (as with a busy schedule and a pre-schooler I rarely make it to the physical shops). I was browsing the JD Williams website and have fallen in love with their party dress section. Here are some of my favourites whether you are after a cocktail number, a glamourous maxi dress or simply something a bit more comfortable they seem to have you covered.
GREEN MAXI DRESS BY JOANNA HOPE
My first choice is this emerald or forest green beaded maxi dress from Joanna Hope. This year I've been favouring green over red for the festive season and this is just stunning.  It would also work really well on New Year's Eve. It's a great option for a winter wedding, too, if you are attending any of those in the coming year. It retails at £135 which for the detailed work on the stunning creation I personally think is very reasonable.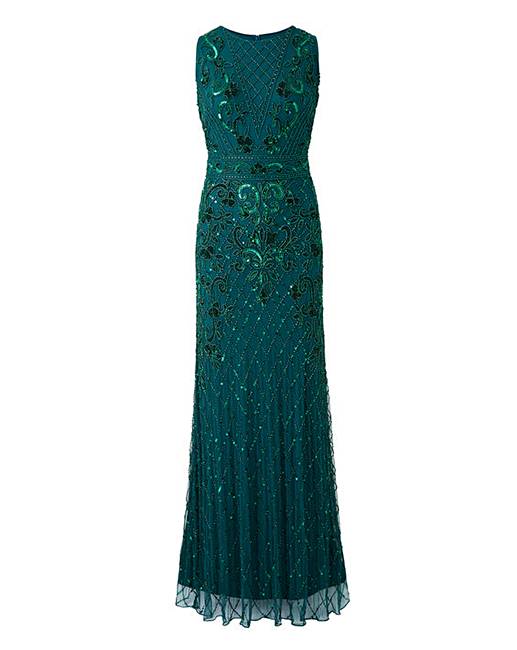 LITTLE BLACK DRESS FROM STUDIO 8 BY PHASE EIGHT
You can't go wrong with black and this shimmery number from Studio 8 by Phase Eight is great for a night out. It's figure hugging and with a geometric print. I personally love the quality of Phase Eight and can see this party dress not only paired with heels but also over the knee boots and a long blazer for a more casual look. It's currently on offer at £74 down from £107.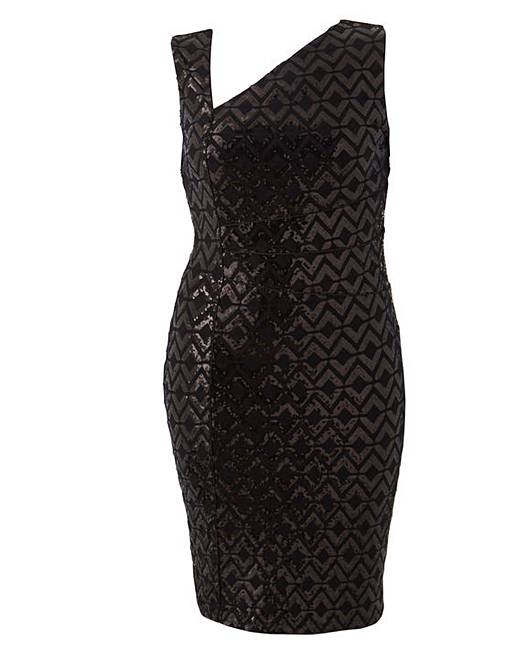 SHIMMER JERSEY TWIST KNOT DRESS
This is a dream dress for eating this Christmas as the soft jersey fabric is very forgiving and the design is slimming. I love the shimmery silver colour which is so flattering on most skin tones and festive too. Pair it with curly hair and red lips for a glamourous holiday look. Only £31.50 so a great bargain for a dress that will see you through all the parties this winter.
NIGHTINGALES BERRY LAYERED DRESS
This beautifully and fun layered dress in a red berry tone screams Christmas. It works well both for a night out with your girlfriends as well as for a family dinner party. The brand is exclusive to JD Williams. I love that it's this berry colour rather than a more traditional bright red. Pair it with sparkly heels and drop earrings for a stylish Christmassy look. £59 currently online.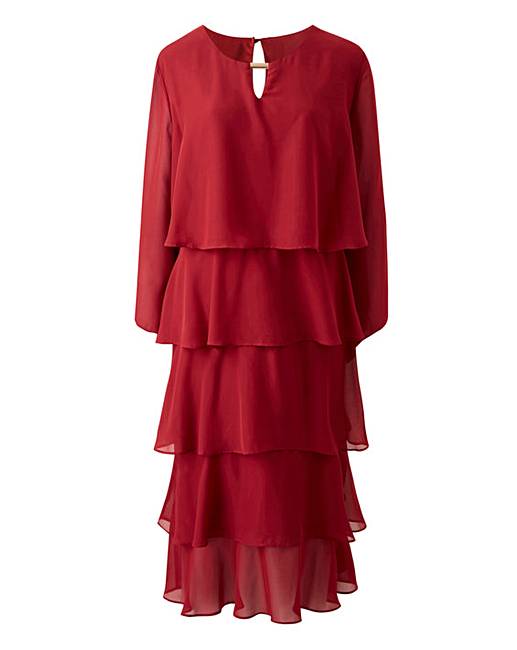 Which of these is your favourite? Do you go all out at Christmas or do you prefer something a bit more calm and comfy? I guess it also boils down to whether you are hosting. Although if I'm cooking I prefer to get dressed once all major kitchen duties are done with.