This is a collaborative review post
I've always loved handbags although since becoming a mum I've realised just how important a good changing bag really is. Although more than that I would say that a cross-body bag is invaluable for any parent on the go. It's ideal when out shopping as you have your card, money and phone protected yet to hand when you need it all. Especially handy when your toddler decides to throw a tantrum in the middle of the supermarket and you are desperate for a quick getaway. I've therefore been searching for the perfect cross-body bag and it seems I've finally found it.
Meet the Elektronista from British brand Knomo London. When originally asked to work with Knomo London this clutch immediately caught my eye. Firstly the design is beautiful, the leather is super soft and it comes in several colours. Secondly, I spotted that it is designed by fellow Dane, tech blogger extraordinaire Christiane Vejlø aka Elektronista. Check out her incredible site for all things tech, fashion and style.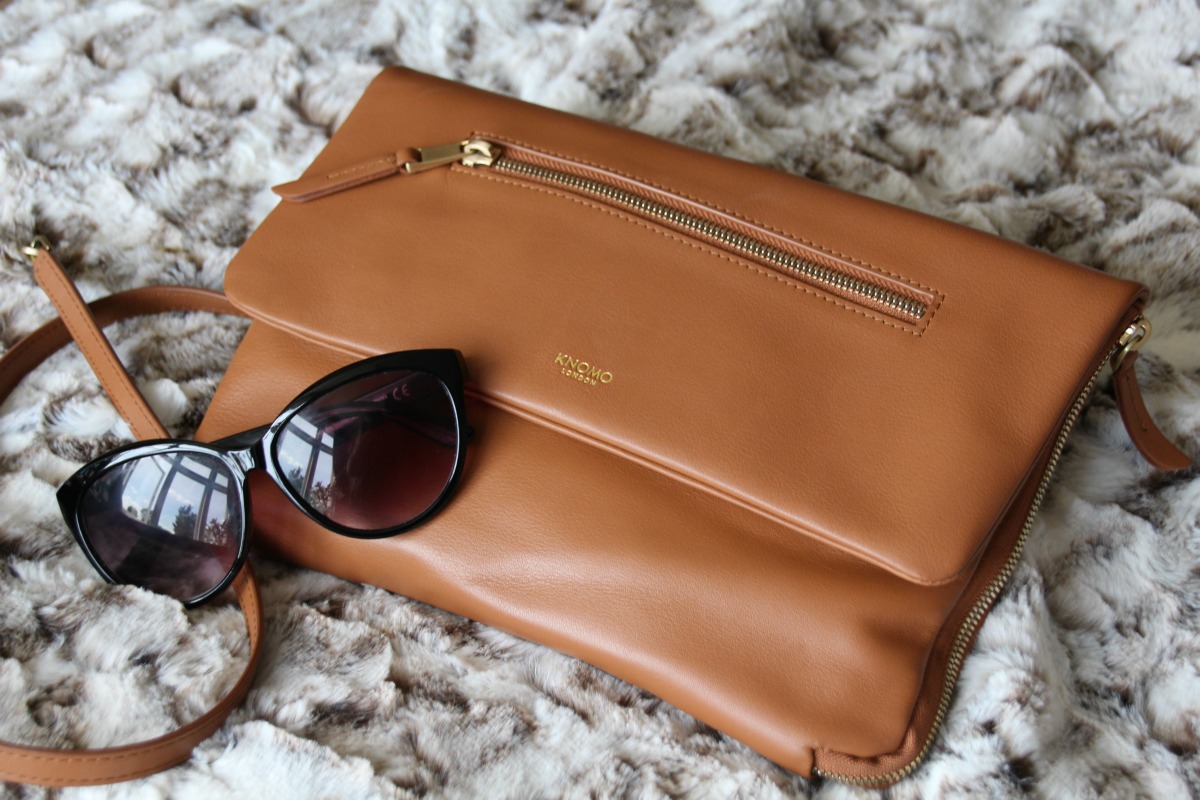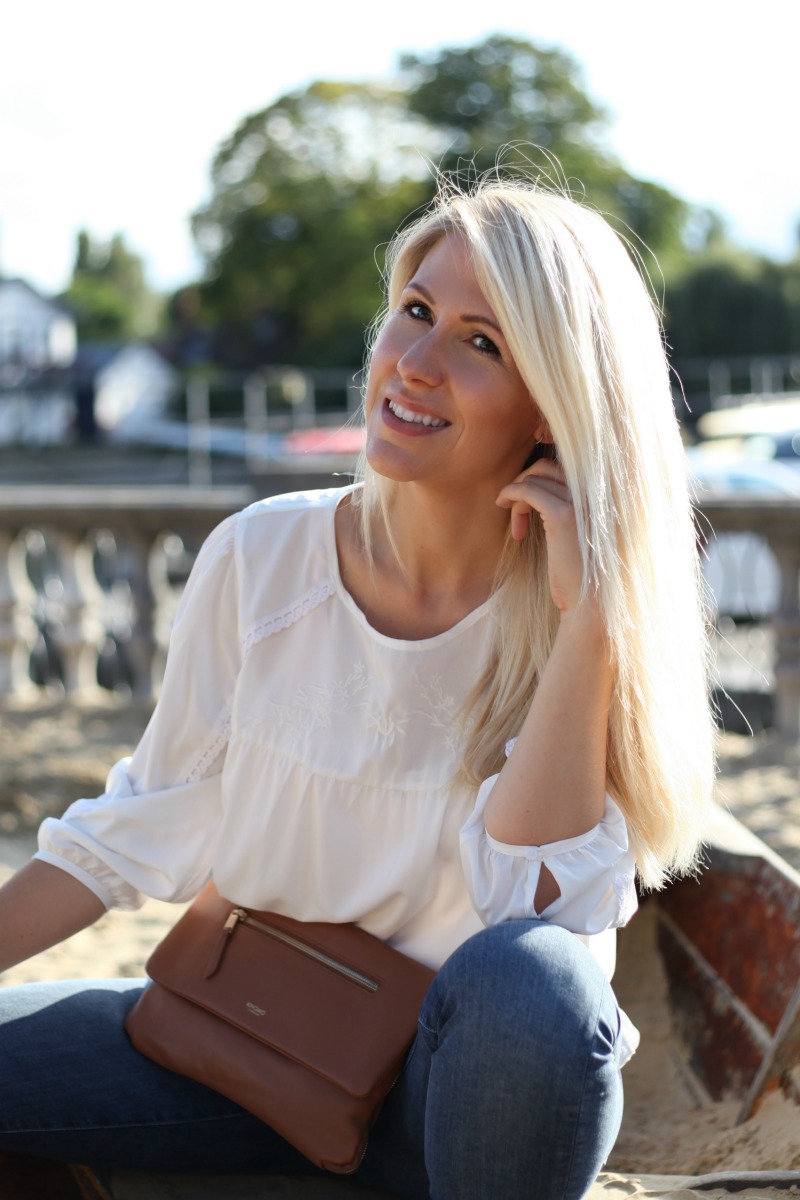 KNOMO LONDON HELPS YOU STAY ORGANISED
FOUNDED IN 2004 IN LONDON WITH A MISSION TO CREATE PERFECT ACCESSORIES THAT ARE BEAUTIFUL ON THE OUTSIDE AND SMART ON THE INSIDE… AND PERFECTLY ORGANISE YOUR LIFE.
This is how Knomo London describes themselves. The name is a mix of Knowledge and Mobility. The brand has taken stylish designs and made sure that the inside helps you to keep everything in order. Having recently started to declutter and organise our home and my office the Knomo products are a perfect extension in making sure my life on the go is equally organised.
The Elektronista cross-body bag is therefore so much more than meets the eye and really allows you to #livefree. Not only does it look super chic and I can't tell you a number of compliments I've received these past couples of months while wearing it, it also helps me run my life not to mention my business. I've literally used it every single day and so far it has withstood every challenge. From overseas travel to play dates, from business meetings to nights out.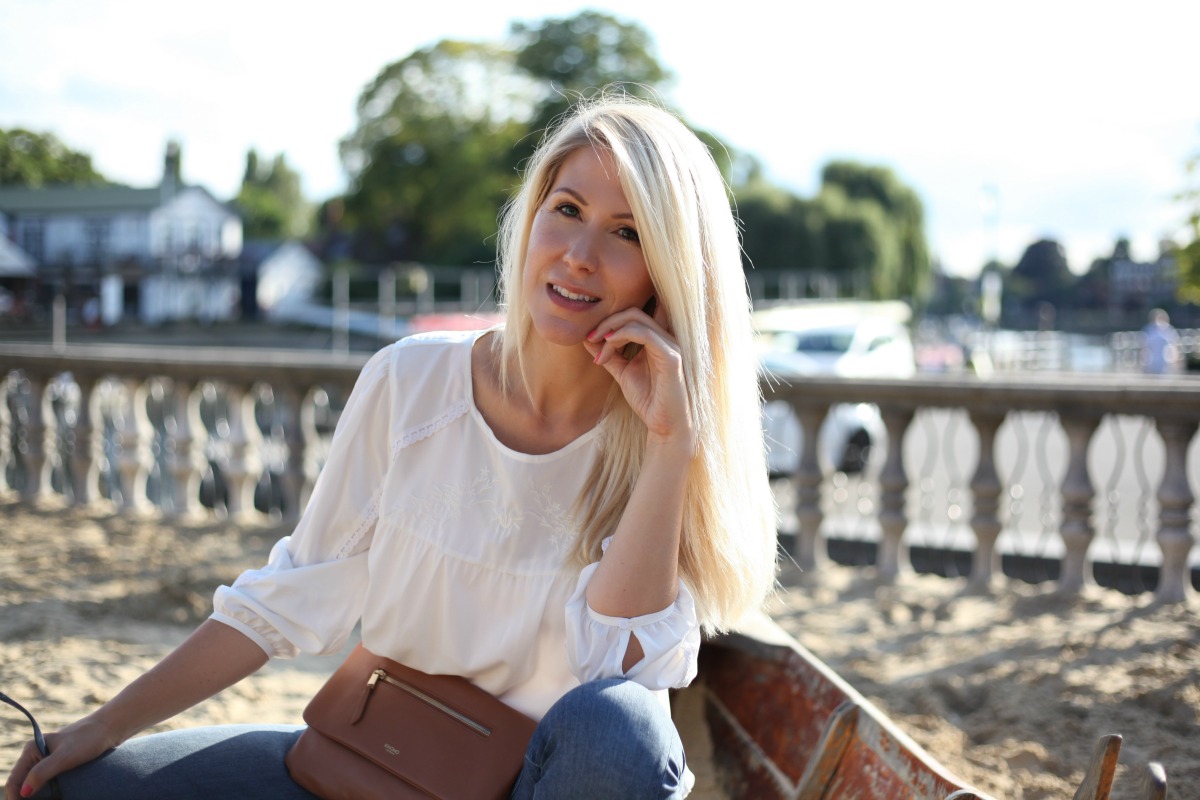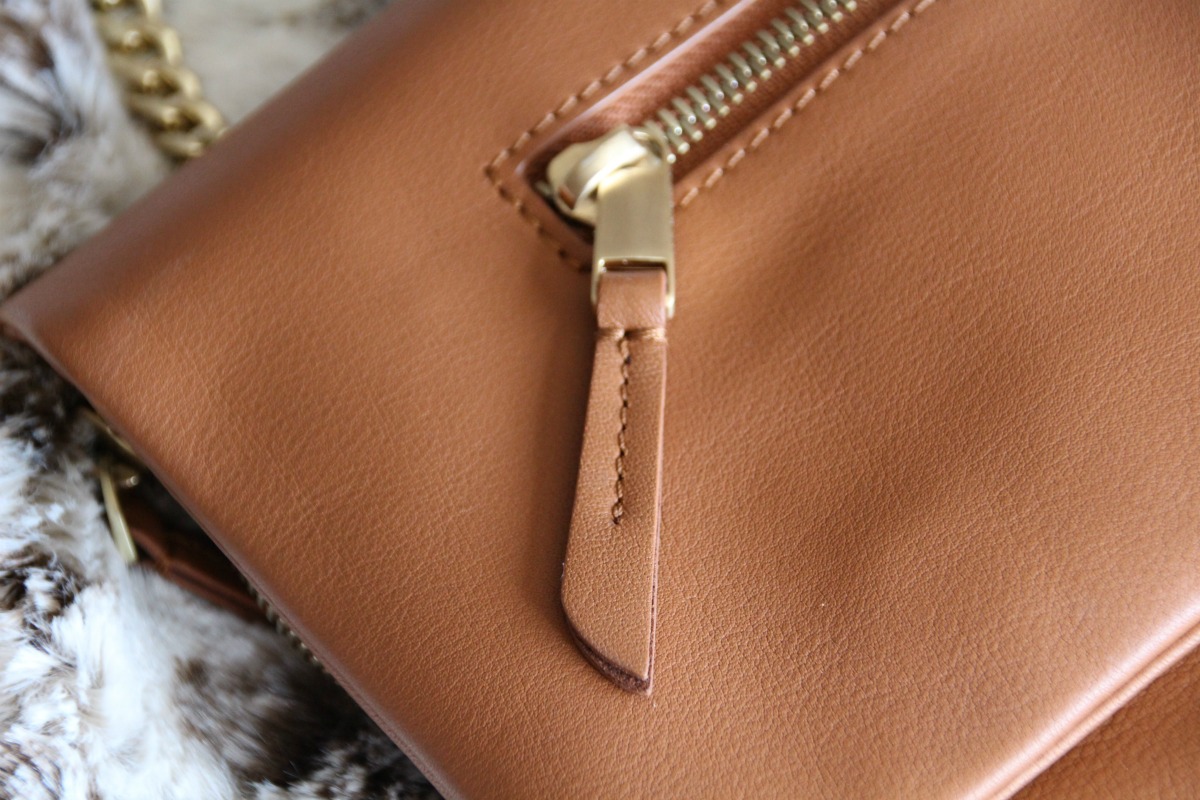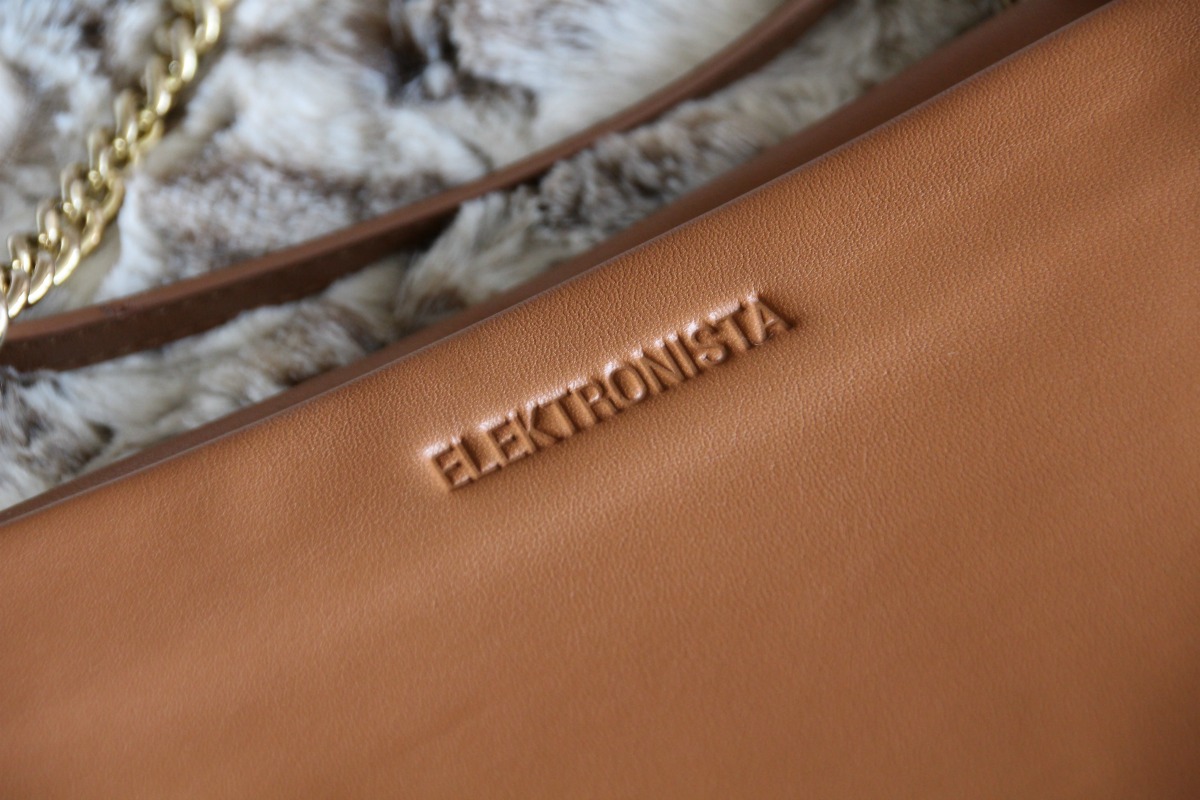 WHAT MAKES THE ELEKTRONISTA SO SPECIAL
It is so well made with high-quality leather that I can see will only get better with time. Choose from classic black, caramel or a fiery red, though this model also comes in velvet in several colour options and a more sporty fabric design, if that is more your thing. You can wear it as a clutch or a cross-body bag using the detachable chain and leather strap. My only criticism is that the strap can't be adjusted though I hope this is something Knomo will take on board for future designs and perhaps add a buckle.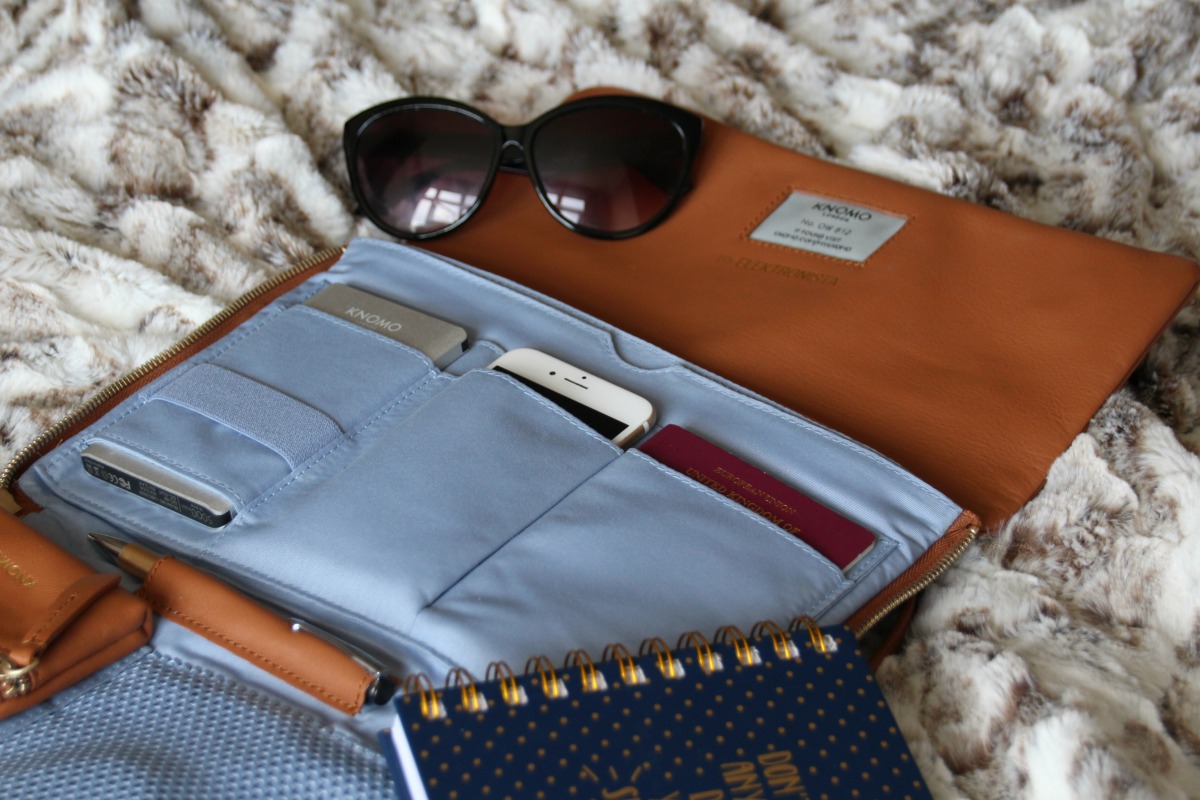 There's an open pocket at the back with the Elektronista branding where I like to keep my house keys and often put my phone so it easier to reach. The zip up front pocket has credit card holders, so you can have your card to hand for public transport and when paying in shops. Although what truly makes this bag special is the fact that it opens up and comes with a range of features perfect for anyone juggling a full life.
It has a built-in charger so you will never run out of juice again. It's designed to fit most smartphones and androids and the battery sits in a separate pocket next to where you keep your phone.
There's a pocket perfect for keeping your passport when travelling and behind these three, there is a larger pocket sized to carry a notebook, tablet or iPad. This is definitely the brain child of a tech blogger!
On the opposite side, you'll find a pen holder, a detachable coin purse, four credit card pockets and a zipped compartment where I carry my makeup and hair bands. Everything can be reached when you open the clutch normally though I love that you can zip down the sides and easily access everything that way, too.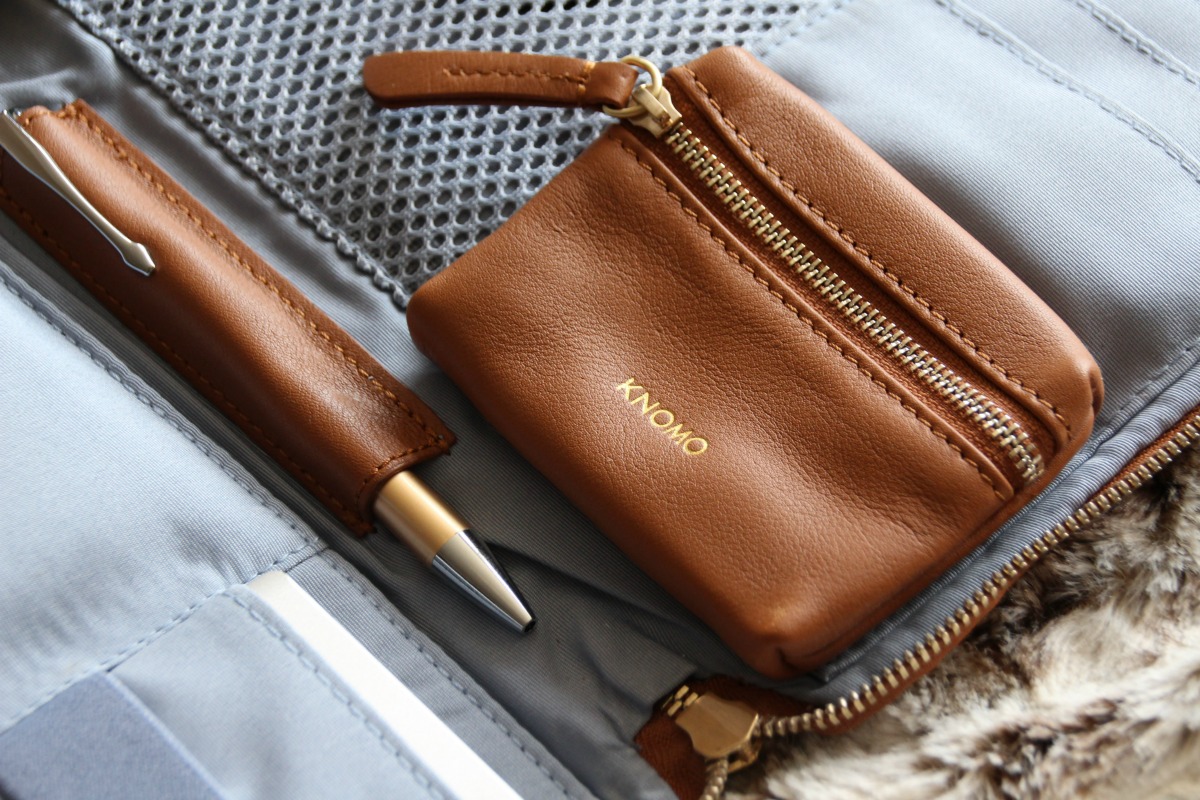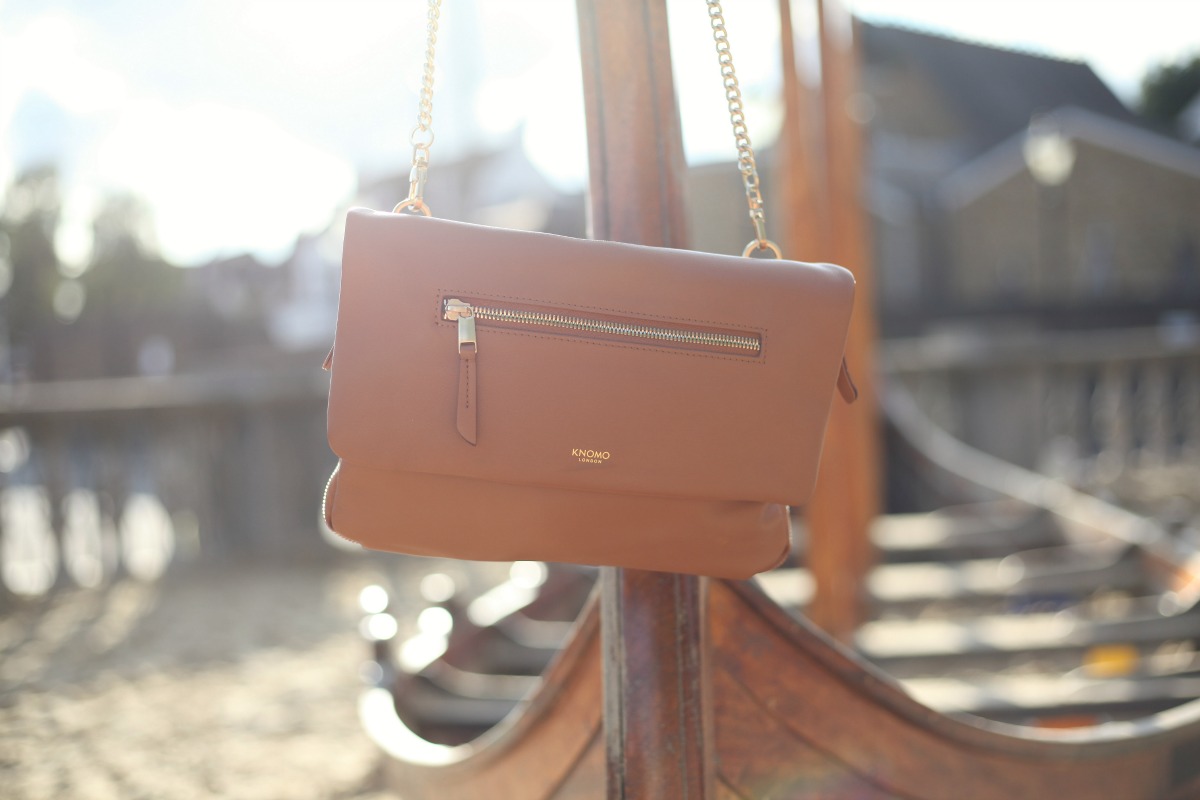 VISIT THE KNOMO LONDON SHOP NEAR OXFORD CIRCUS
I already have my eye on some of these other colours to go on my Christmas wish list (Daddy Long Legs, are you reading this?!). The black leather seems a must, the dark blue velvet looks lush, the nude croc is super elegant not to mention the gorgeous tote bag in Caramel featured in Vogue to match this Elektronista. To be honest all the Knomo London bags look fantastic and experiencing what high-quality products they truly are I will definitely be buying more in the future. If you are in central London then stop by their new store on 83 Great Portland Street near Oxford Circus to experience all the designs first hand.
Had you heard of Knomo London before? What does your ideal bag look like?