With Christmas only a little over a month away it's time to start planning your shopping. Daddy Long Legs is notoriously difficult to buy for as he's very set in his ways. I've, therefore, been exploring products that I think he would really love, once we get past the whole "I don't want anything" spiel. I love giving and think everyone deserves a little luxury, especially at Christmas. I don't think you need to go on a crazy spending spree yet handpicking a few select treats will make the holidays that bit more magical.
Here are my top choices for special and luxurious presents for any man in your life. From skincare to designer watches, personalised pressies to stylish interior pieces. Which one is your favourite?
MAGNITONE MEN'S SKINCARE
I love my Magnitone and it helps me achieve a more glowing skin. Where I know that I will never get Daddy Long Legs to use a machine like that, I think I could convince him to try their new Clean Sweep face wash and moisturiser specially designed for men. Dressed in a clean monochrome design this will undoubtedly help me sell it to him. Plus it will look nice on the bathroom shelf. Reasonably priced at £9.99 and £12.00 respectively you can even use these as stocking fillers for any man who appreciate good skincare products.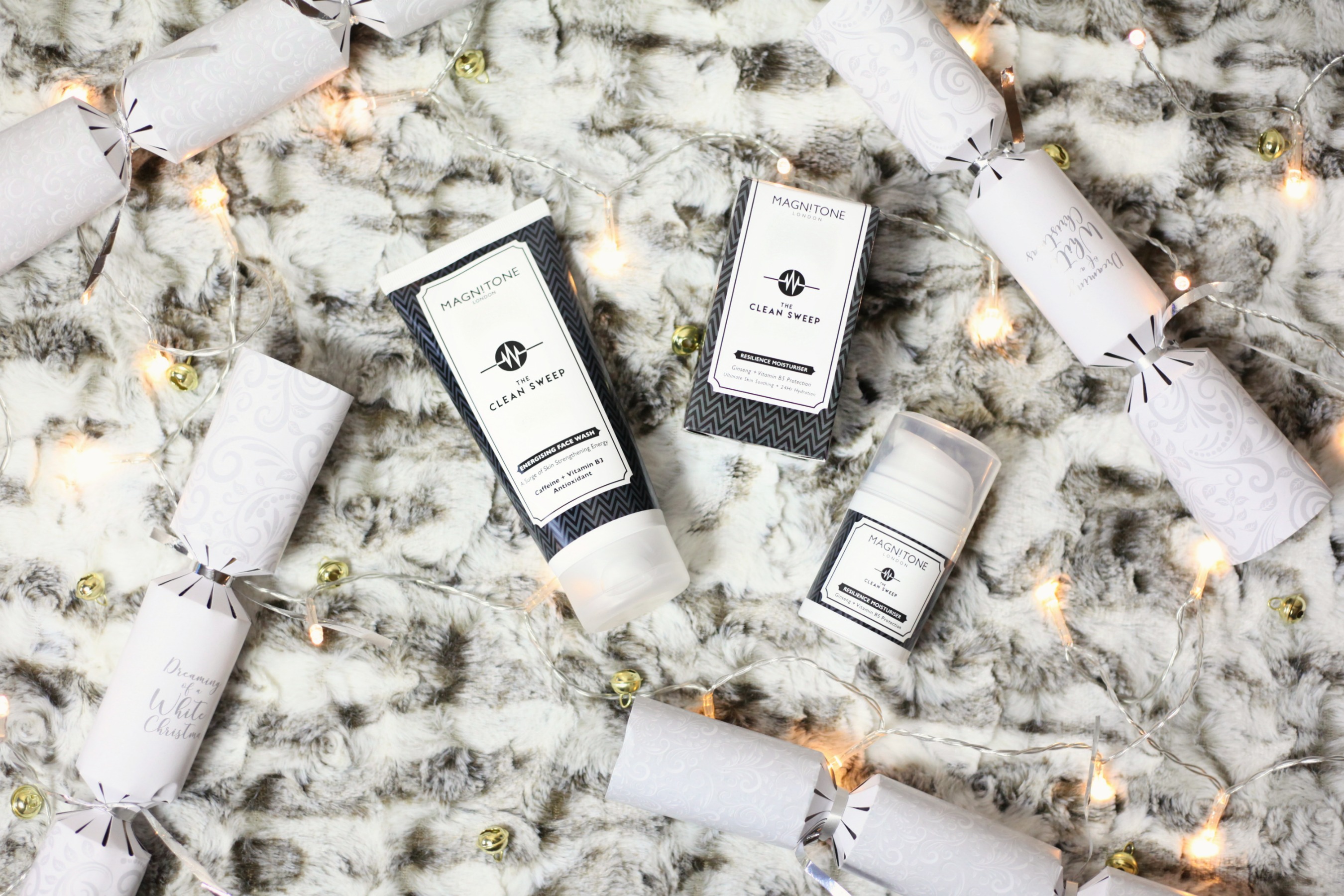 If your man is more sensible than mine, then Magnitone has come out with a stylish grey version of their now famous machine engineered specifically for men's skin.
OLVERUM BATH OILS TRAVEL SET
Most of us are too stressed. It's a fact and it's so unhealthy. I personally love a nice, relaxing bath and I know Daddy Long Legs does too. This gorgeous bath oil from Olverum is the perfect gift for anyone needing a time-out. You can buy the travel set for that special someone who's always on the go. Or get the full-size version, where it's not so obvious when you have been using it, too. The Olverum Bath Oil Travel Set retails at £19, the 125 ml bottle at £29.00 and the 250 ml at £53.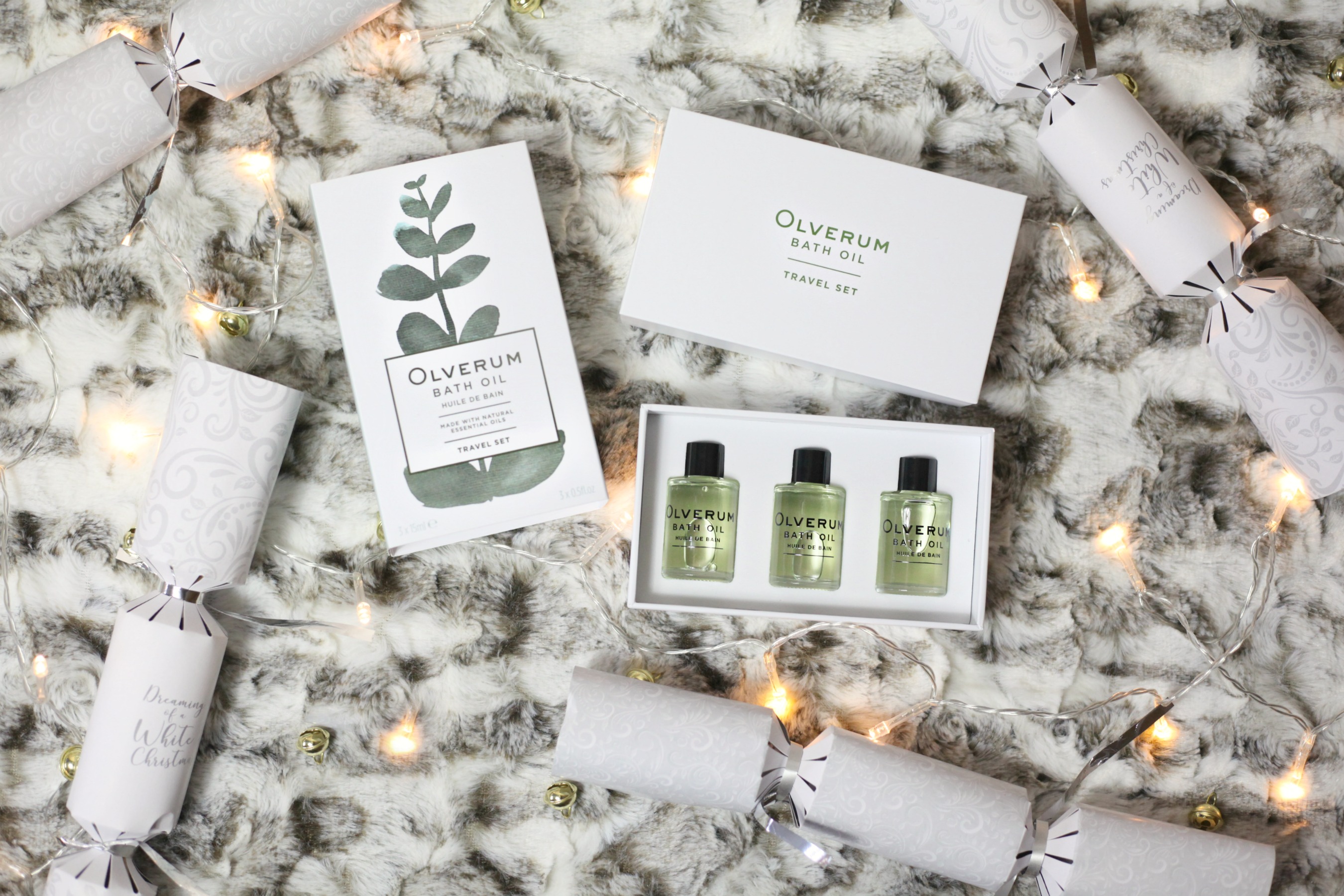 Olverum has been an established British brand since 1931. I personally love their updated branding. The oil is a unique formulation of carefully selected plant extracts picked for their therapeutic benefits. We will definitely take these with us on our first family skiing trip this Christmas. Perfect to soak sore muscles after a day on the slopes.
TED BAKER AG PERFUME
Daddy Long Legs has been using the same perfume in like forever. It's nice and the smell does remind me of when we first met, which holds a lot of happy memories. One strange thing though, I seem to go off the scent completely when I fall pregnant. I, therefore, thought that it was time to find him a new one, so he has an alternative to wear.
The new sophisticated trio from Ted Baker is based around precious metals. There's Ag (silver), AU (gold) and Cu (copper). The Ag features notes of bergamot and violet leaf, this refined scent is masculine without being overpowering. It's sleek packaging means it will set nicely next to the Magnitone products above.
Normally priced at £40 you can currently buy them at £28 each in the Black Friday sale.
SOPHIE CONRAN FOR PORTMEIRION SAFFRON & SANDALWOOD COLLECTION
Sandalwood is just a gorgeous smell. Combined with Saffron it's even better. I remember Daddy Long Legs once commentated on how much he likes Sandalwood and how the scent makes a home more inviting. The stunning designer range from Sophie Conran for Portmeirion is an ideal choice for anyone with a love of beautiful home interior. Plus if you live with the man you are buying for you get to enjoy it as well. Added bonus!
The white and gold combination is glamorous yet understated enough to fit in with most homes and perfect if you are after that minimalist Nordic look. The Saffron & Sandalwood Scented Glass Candle is £16.99 and The Saffron & Sandalwood Reed Diffuser is £25.00.
PERSONALISED CUFFLINKS FROM BAGSOFLOVE.COM
Daddy Long Legs has recently made some huge changes in his life for which I'm so proud. I want to continue to support him and with him revealing that Caspian and I are his main reason to continue down this path I thought I would get him something special to help remind him if he was to suffer a wabble. These personalised cufflinks from Bags of Love are the perfect choice.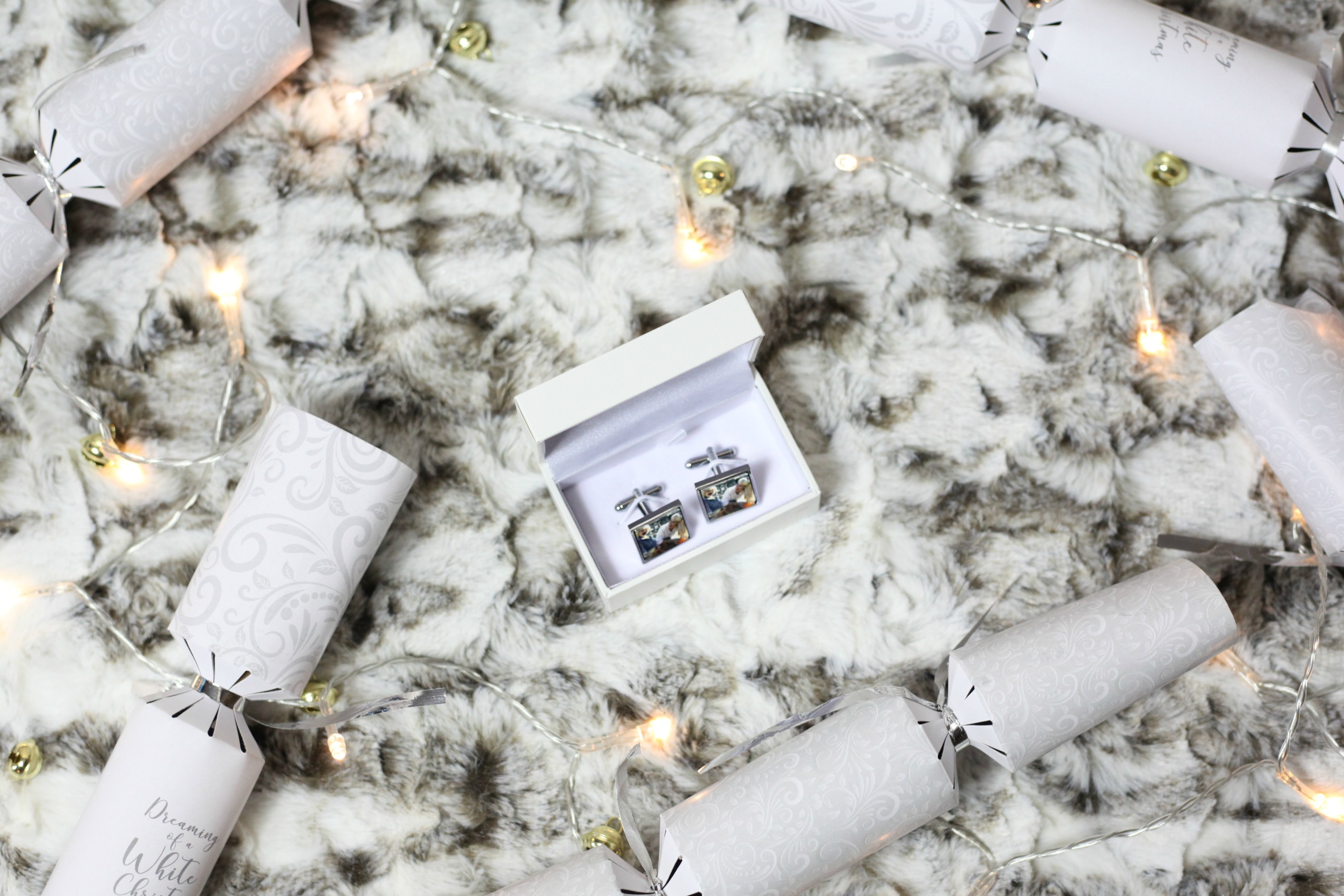 I designed them using a photo he took of us so everything has come together here. It's a very easy process. You simply upload your desired design to their website, whether text or image and adjust it using their programme online. Click order and your unique product is with you within days. They have an impressive range of products to choose from.
The cufflinks which come in both a round and square format start at £18.00. I'm so impressed with the quality and they look great on.
CHARLES CONRAD LEATHER WATCH
I'm a little bit in love with the whole Charles Conrad collection. A new London brand that's exploded onto the fashion scene this year. The classic, understated design has a unisex appeal. I have a feeling Daddy Long Legs will have to share this one, too!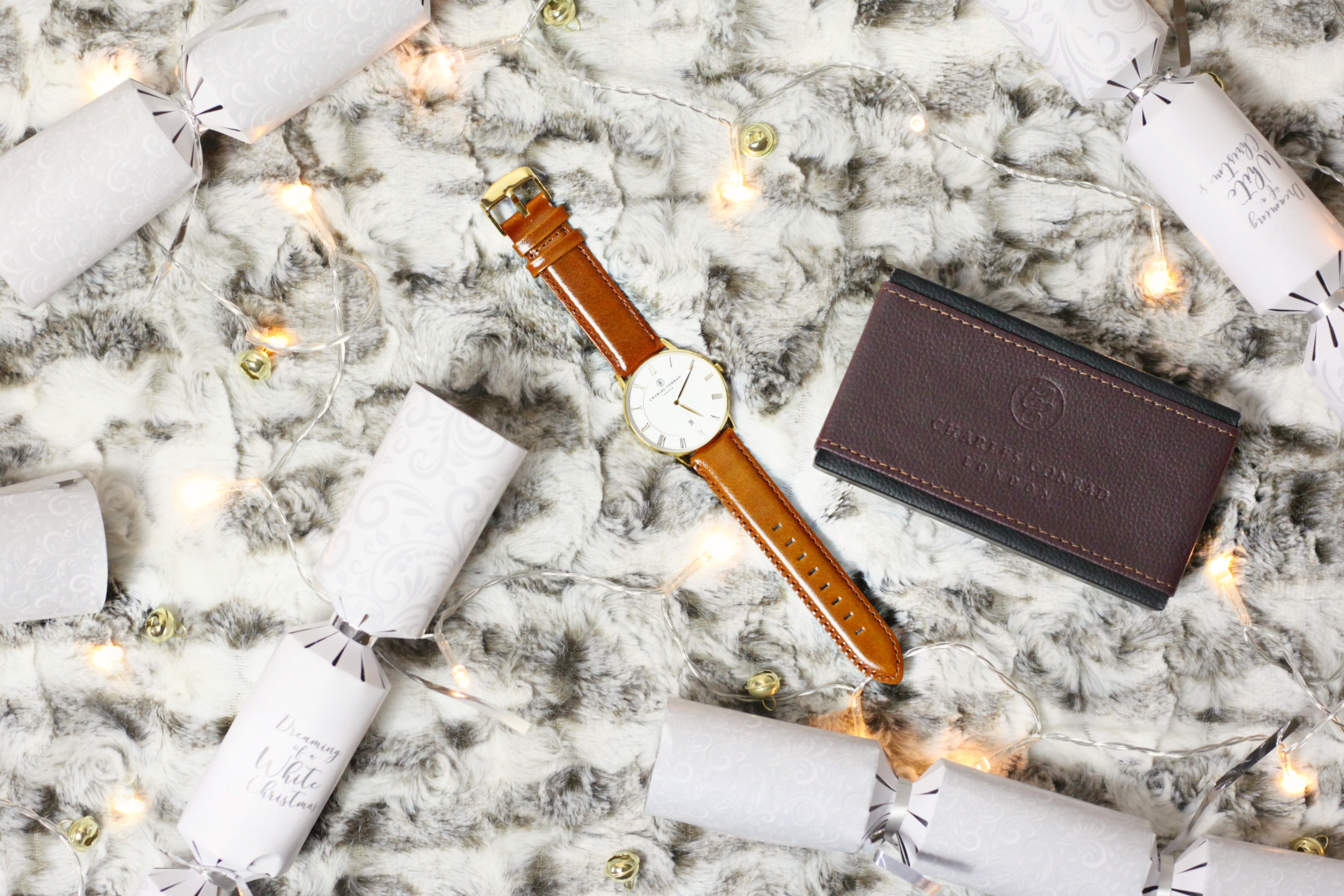 I love that you can change the strap to match what you are wearing. This design is currently £159 on Watches2u.com, but keep an eye out for their Black Friday deals going at the moment.
BOSS ORANGE JEANS FROM MAINLINE MENSWEAR
Mainline is a site I recently discovered and I'm very impressed with their selection of designer brands. My dad has always been a Hugo Boss fan and so is Dady Long Legs. These dark jeans from Boss Orange, therefore, seem a great choice, especially as they come in a 36″ leg, which as the name suggests my other half needs and it isn't always easy to find.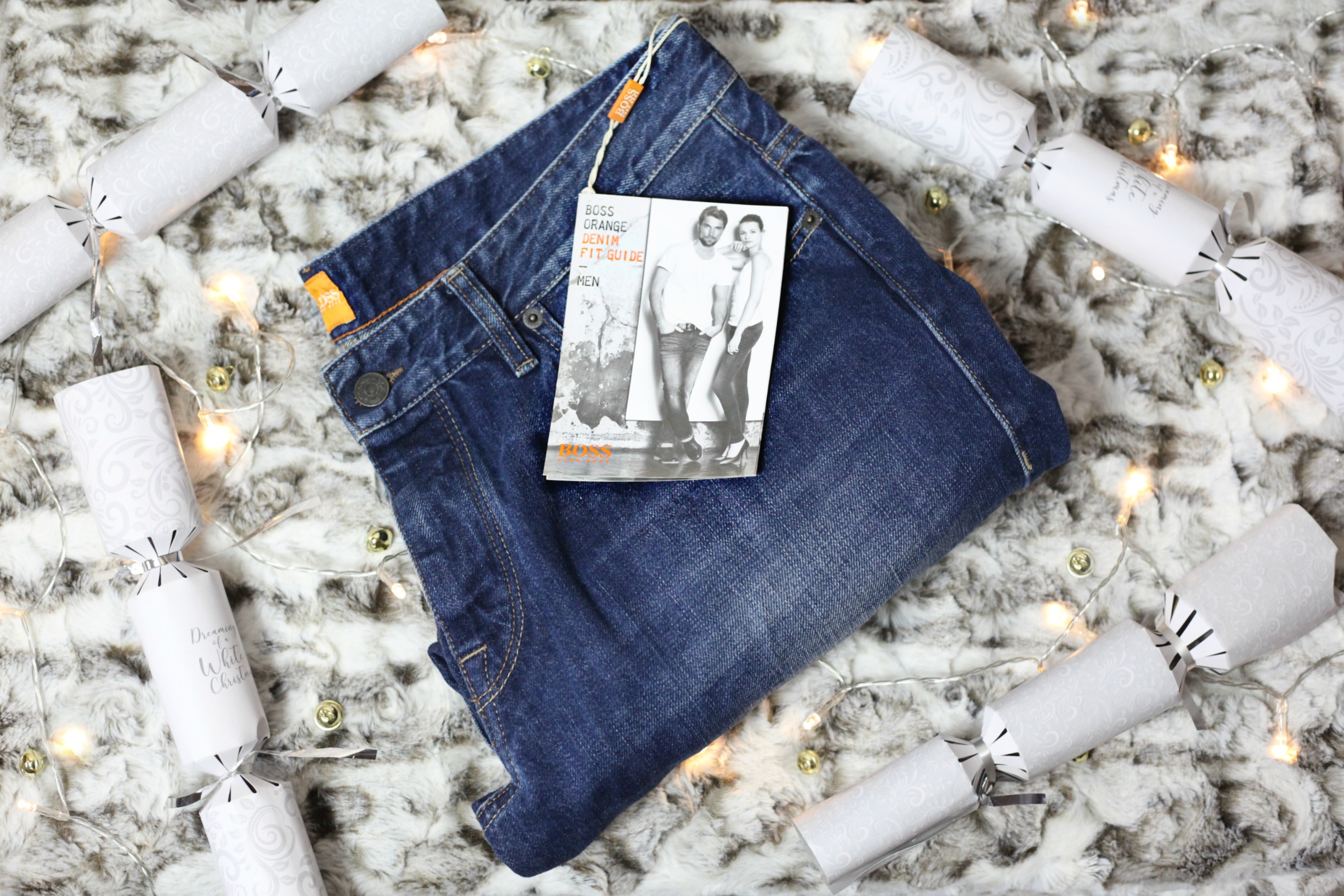 The Boss Orange 25 Jeans is £89, from Mainline Menswear. Make sure you also check out the other brands and styles on offer for a fitting Christmas gift for any fashion lover.
INDIGO NUTRITION ORGANIC CHOCOLATE STARTER KIT
This has the to be the ultimate gift that keeps giving. Indigo Nutrition Organic Chocolate Starter Kit means your other half has no excuse for not bringing you delicious chocolates on Valentine's Day. He'll have plenty of time to make them, too. Win!
It comes in two sizes 350g and 750g making 20 and 40 small bars respectively. The set comes with recipes and instructions and everything you need to create your own edible masterpieces.  £12.99 for the smaller set and £23.99 for the large.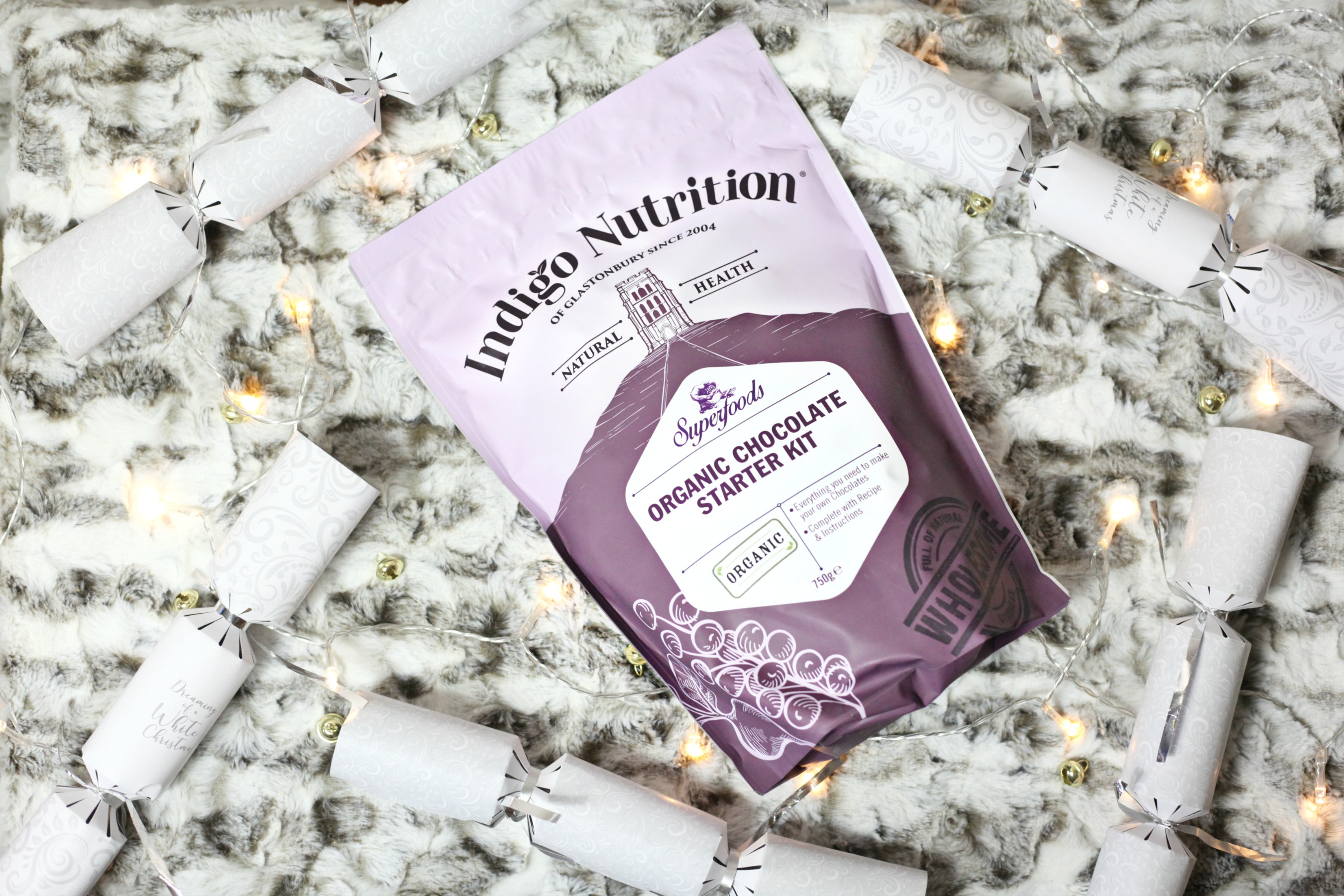 BELMIO COFFEE CAPSULES
If you have a coffee lover in your life you might want to treat them to Belmio's collection of capsules. We are really enjoying using our new Nespresso by De'Longhi and these go great with that and similar models. Let your man wake up to a nice barista style coffee in the morning and have him make you one, too.
LATTE GLASSES FROM RINKIT
The tall 380 ml latte glasses from Rinkit are a great addition to any kitchen and perfect for serving the above-mentioned coffee in. They are stylish yet very affordable with a packet of six for £5.99. They are ideal for hot chocolate, too. Rinkit has an impressive collection of homeware including some lovely Scandi-inspired styles and I've been so impressed with the quality of their designs.
ÜIIO WINE PURIFIER
Üllo is a revolutionary wine purifier that restores the natural taste of wine with Selective Sulphite Capture™ filter technology. This means it can help avoid a hangover, so no excuse for your other half to not get up early with the kids after a heavy night. Daddy Long Legs enjoys his vintage reds so I think this will be a great gift for him. Plus it looks stylish, too.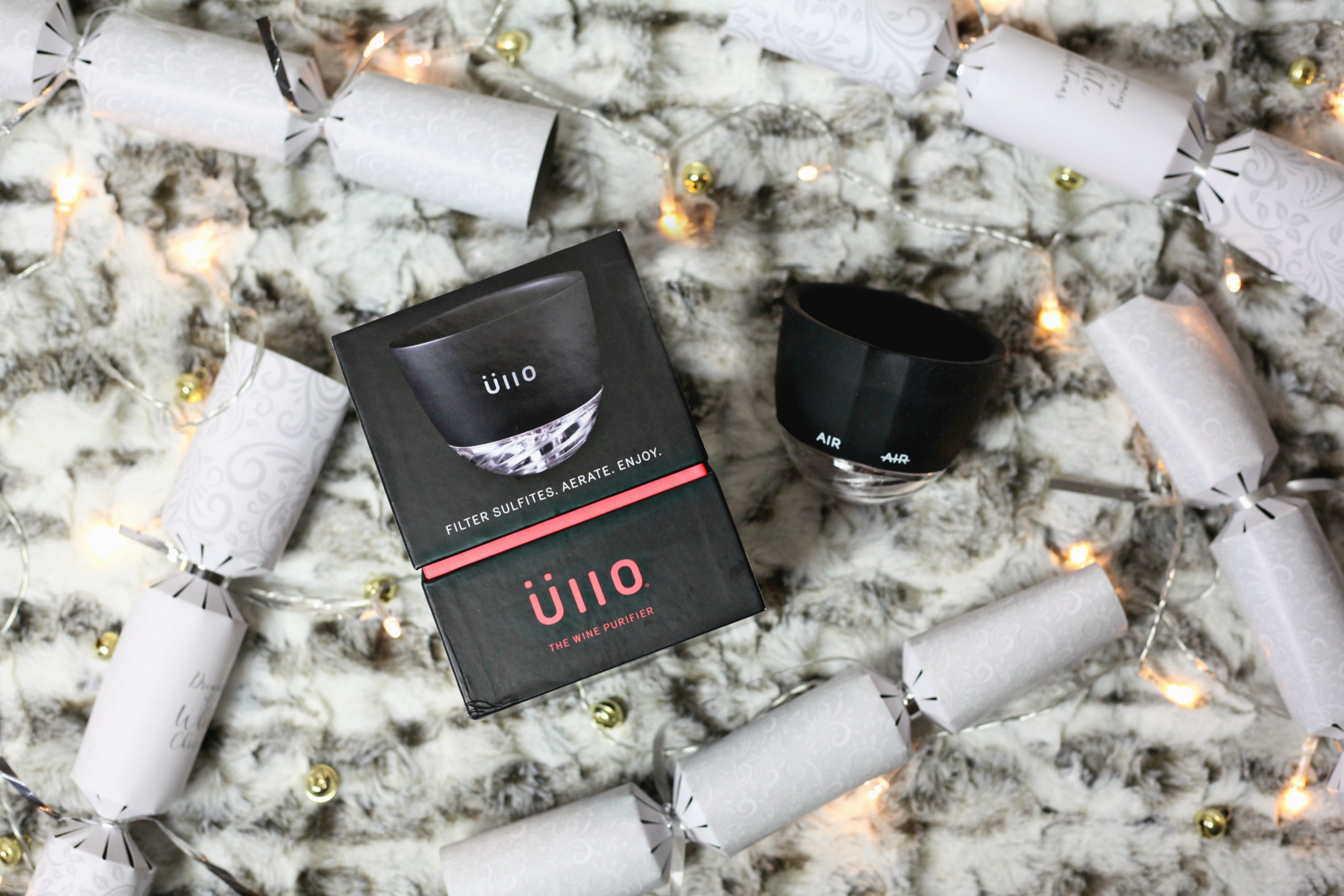 All wine contains sulphites, which are artificial preservatives added during production. They are no longer needed once the bottle is opened. Proprietary polymer technology filters away free sulphites and their bitter taste, while allowing other compounds in wine to flow through unaffected. Through Selective Sulphite Capture™, free sulphites are reduced to a more naturally occurring level for most wines.
The Üllo retails at £69.99 and comes with a travel case so you can even take it out with you as it fits in most glasses.
AN EXCITING EXPERIENCE FROM BUYAGIFT.CO.UK
We love dining out and are trying to have more date nights, so this gift card from buyagift.co.uk is perfect. As we don't get to do this often I want it to be a special treat. I've chosen their Six Course Tasting Menu and Cocktails for Two at Michelin Star Indian Benares based in Mayfair, London. This is £199 but buyagift has a huge selection of fantastic experiences to suit every budget with offers across the country!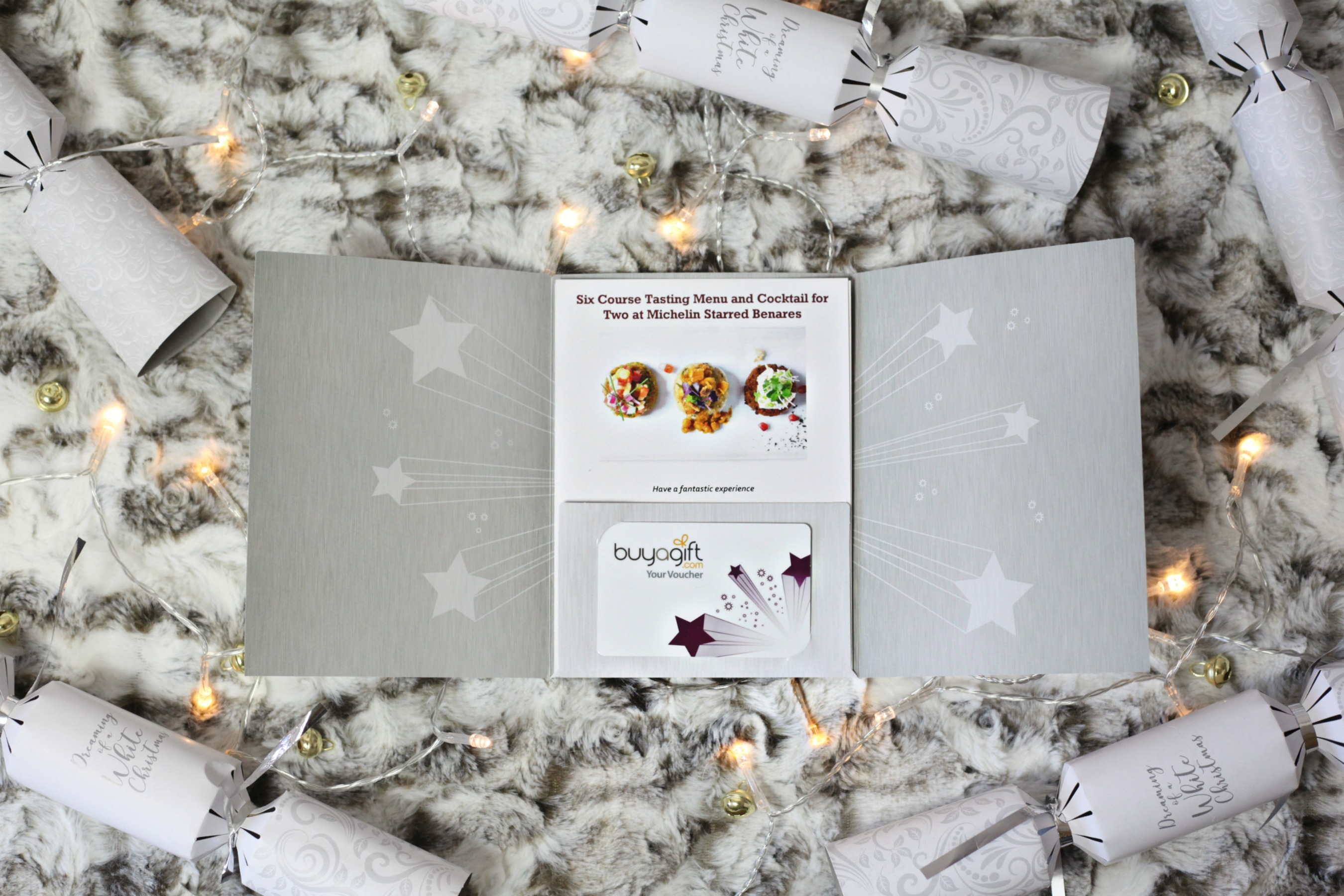 If you have a little one in your life then don't forget to check out our Toddler Christmas Gift guide with lots of lovely ideas for the youngest members of the family. Also, keep an eye out for my luxury gift guide for women and our very special Scandi guide going live soon.
Please note these products were gifted to me. All words, opinions and images are my own. Prices stated were correct at time of publishing.
Please follow and like me: