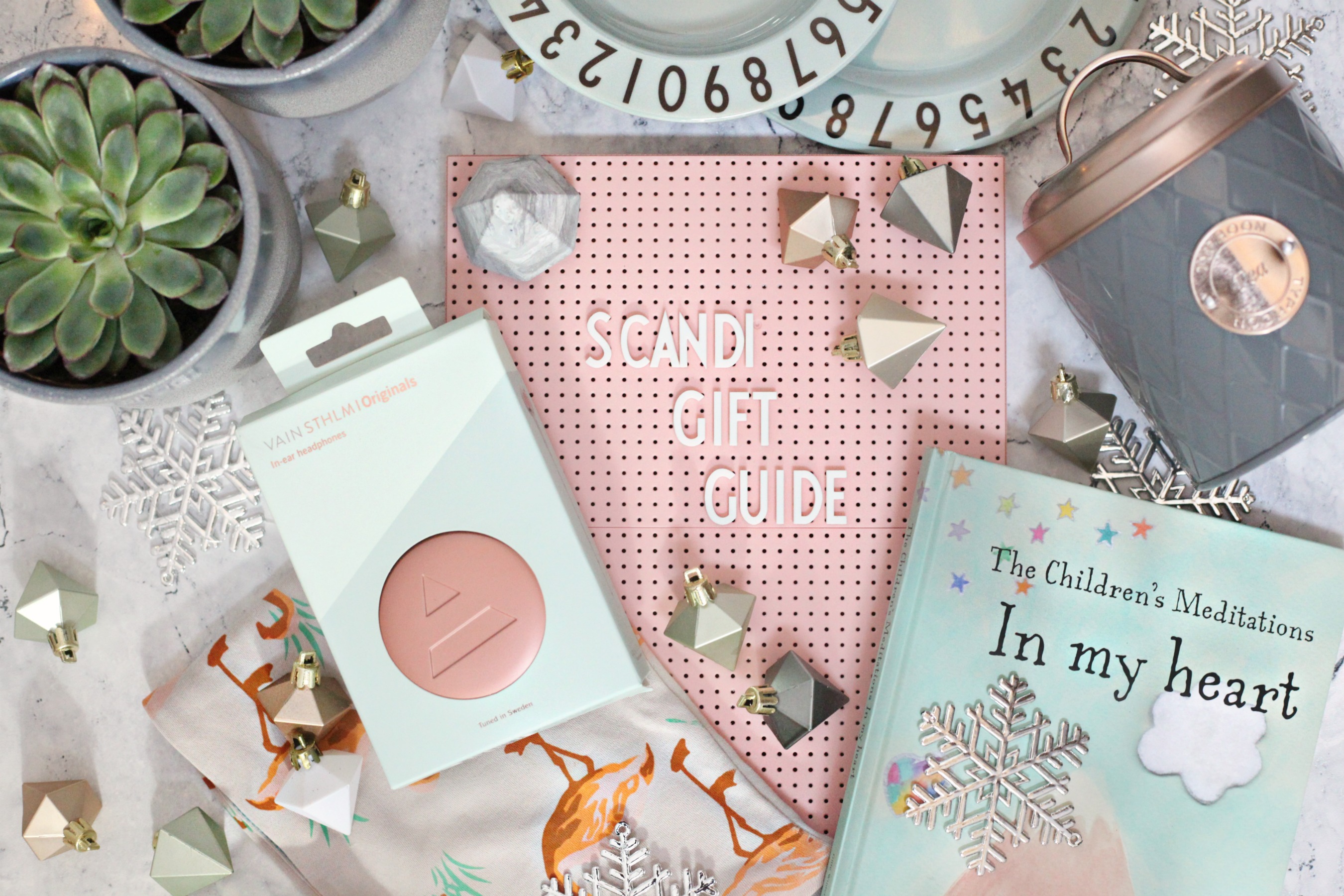 I wouldn't be able to call myself Scandi Mummy without a guide on here to the very best Scandinavian and Nordic Christmas gift ideas. Yet having lived in the UK for more than eight years I've been introduced to brands that have nailed that Scandi look and feel and definitely deserve to be included, too. Whether you are after a gift for your better half, helpful stylish products for a new parent, the best in homeware for those houseproud Scandi-lovers amongst us or simply a great gift for a toddler, I've got you covered here.
FOR THE GROWN-UPS
I'm in love with concrete ornaments at the moment and have featured more in my Scandinavian Christmas decoration post. They give a room that edge and make it look modern. Perfect for the minimalist Scandi look. This ring-holder from The Abstract Bee sold via Micro Mkt is raw yet delicate and will look pretty on any bedside table. It's perfect for holding your favourite rings. I love the marble effect and the shape of it. It comes in a blue tone as well and would make a sweet gift for any newlyweds this Christmas.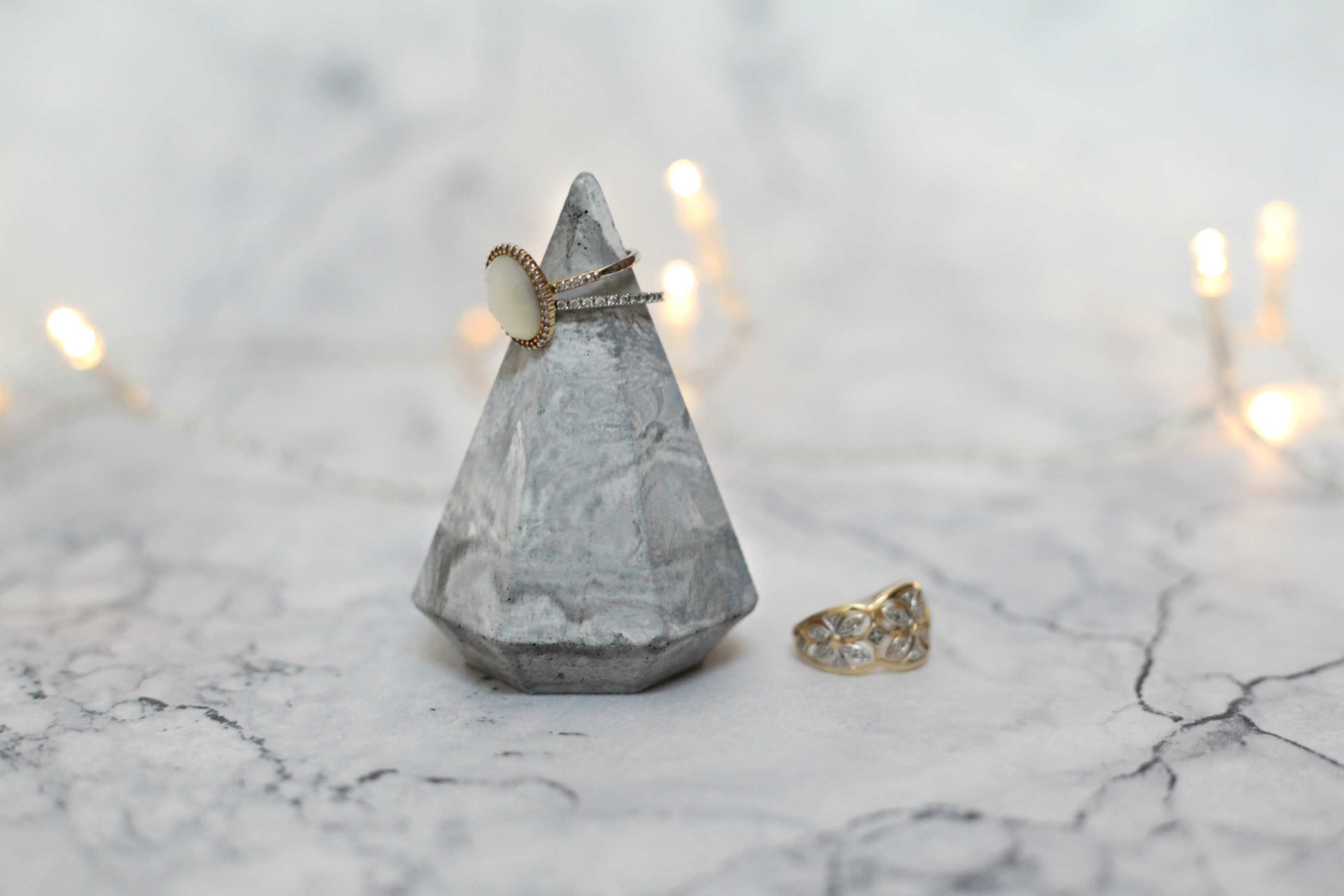 If you have a commuter in your life who loves the Scandi style, then these on-trend mint and copper earphones from VAIN STHLM are the ideal gift. Pronounced 'Vain Stockholm' this new brand has been on the receiving end of a lot of praise for its fashion-conscious design and copper details, reflecting Sweden's 'copper mine' heritage. Of course, while it's easy to become distracted by VAIN STHLM's stylish design, this is also a brand with highly tuned, quality sound at its core, using 11mm handmade dynamic drivers to create their 'big sound made small'.
They are available in 6 pastel colours and are easy-to-transport, thanks to their stylish copper coloured tin, modelled on the traditional Scandinavian 'snus' tin. In addition, VAIN STHLM features a high-quality EMS (Micro Electrical-Mechanical System) microphone, which removes a lot of surrounding noise when used. They also include magnetic earpieces, allowing you to connect them together when not in use – no more tangled cords!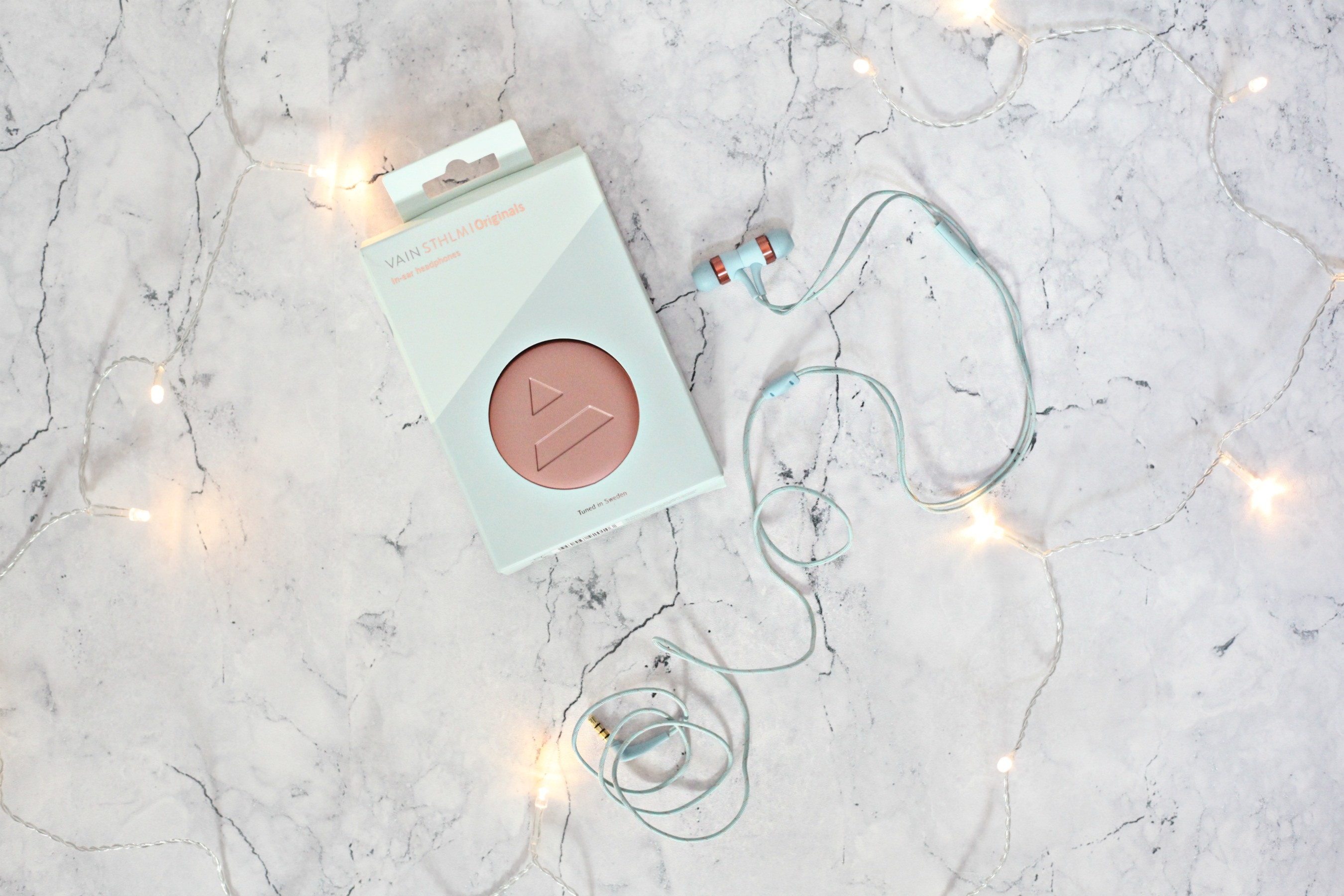 Danish brand Urtekram specialises in organic food and beauty products. Their huge range is sold in 36 countries and especially loved by vegans and anyone suffering allergies as they specialise in lactose and gluten free.
Their Nordic Berries Shampoo recently won the Vivaness 2017 prize for Best New Product. Sea Bucktorn, Blueberry, Cranberry and Rosehip combined with hyaluronic acid provide the hair with great nourishment and moisture. Willow bark extract supports the balance of the scalp and enhances the effect of the other plant ingredients.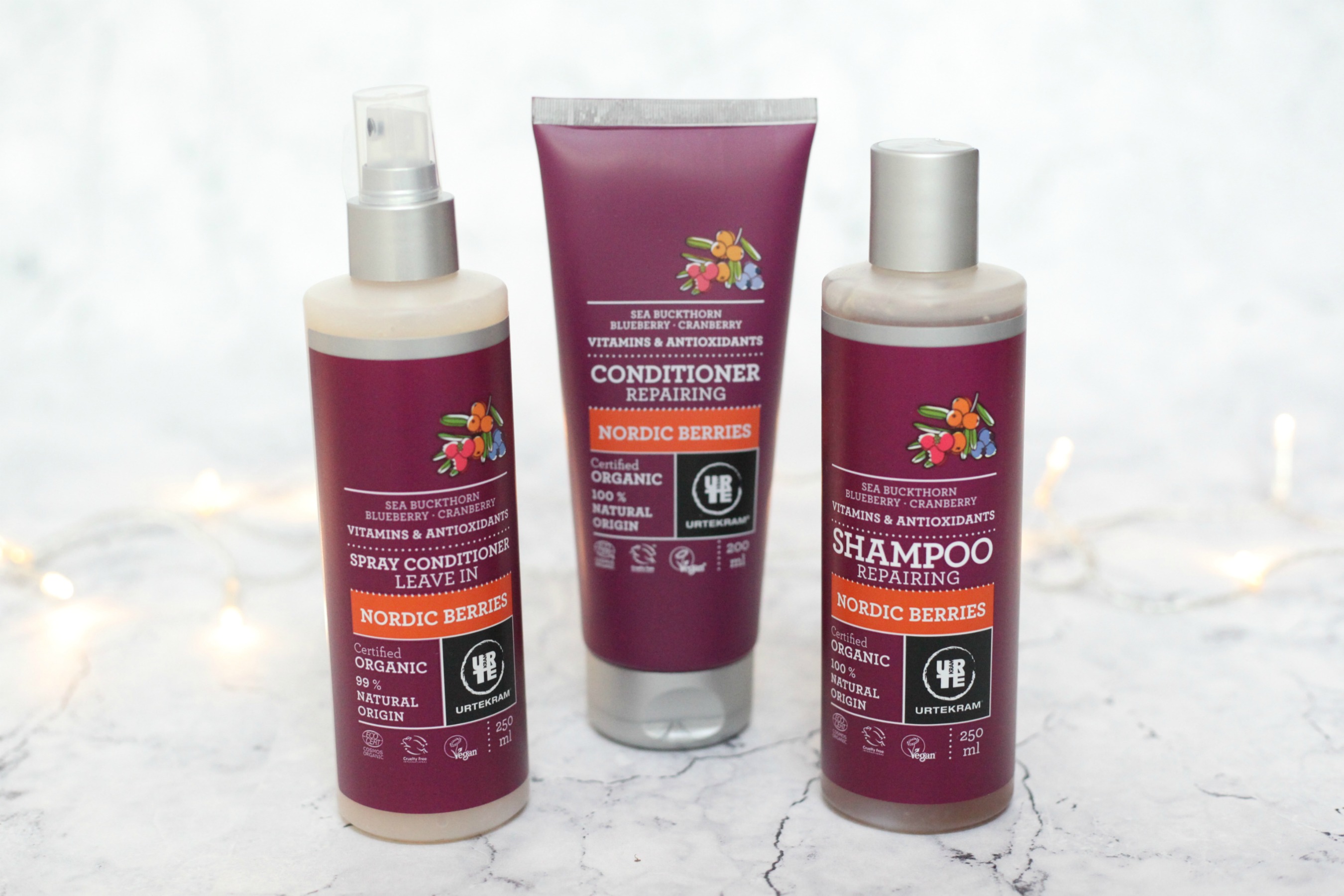 For anyone wanting to learn more about Scandinavian culture and what makes us happy this book holds the answers. Lykke means happiness in Danish. Another word to add to the English vocabulary, or maybe hygge was enough? A practical guide to what makes us happy, from the CEO of the Happiness Research Institute in Copenhagen and bestselling author of The Little Book of Hygge, Meik Wiking. If anything, its pretty cover will make it look the part on any Scandi-lover's shelf. Enjoy reading it with a glass of Glogg (mulled wine) and some Christmassy biscuits.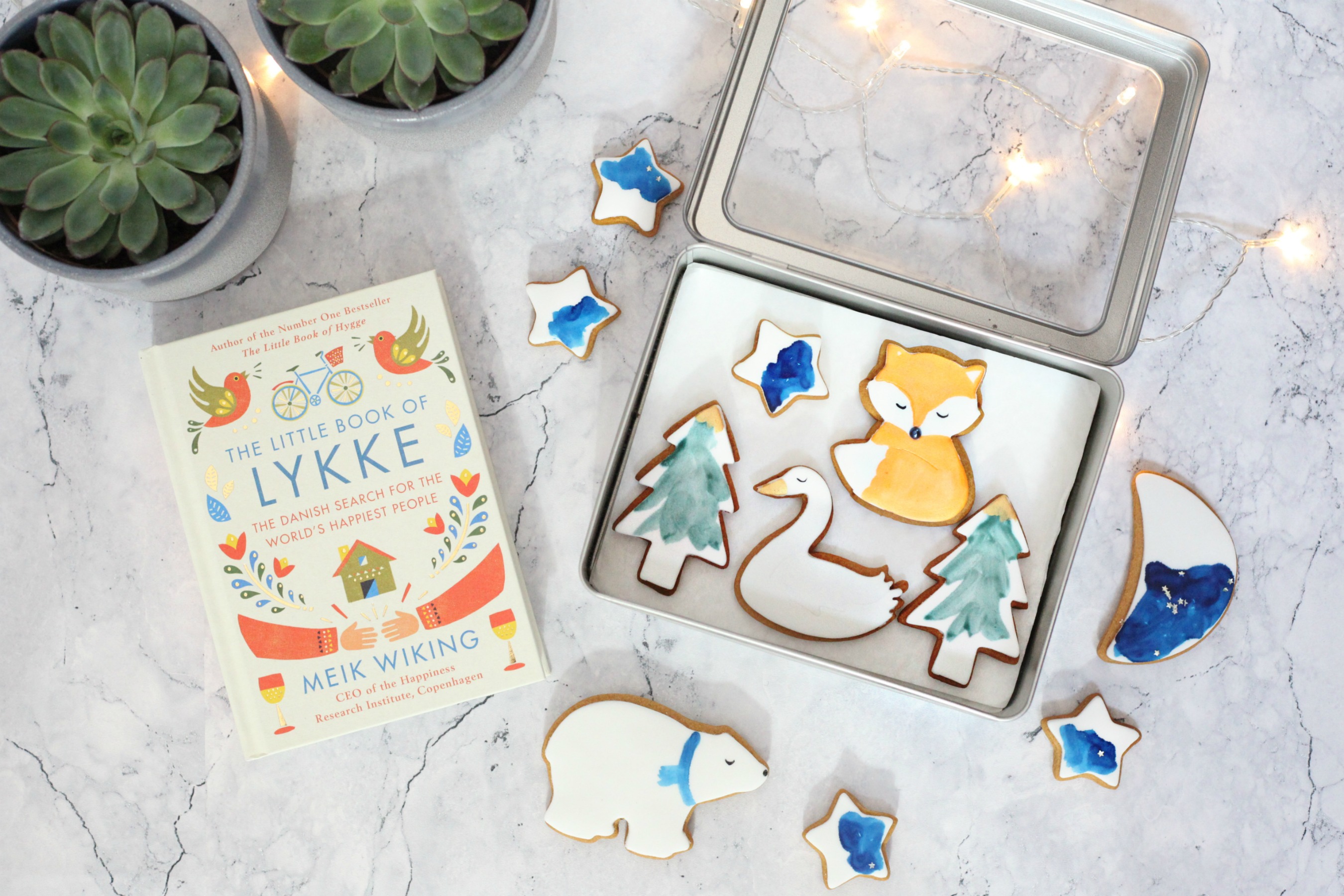 Speaking of biscuits… Nothing says I love you more than food. Especially the sweet kind. These gorgeous handpainted vanilla biscuits from Honeywell Bakes fit the Nordic bill perfectly, despite being crafted in Northhampton. I love that all the animals look like they are sleeping so you don't feel too bad when you bite into them.
A great idea to send to anyone who you won't be with in person this Christmas as you can have them shipped directly. They arrive safe and sound in a lovely tin box and stay fresh for weeks. There's a whole range from funny friendly avocados to pretty designs like here.
FOR THE HOMEMAKERS
Danish company Design Letters is one of my favourite Scandi brands. Their elegant yet understated range is perfect for that minimalist look. Using the font developed by famous Danish architect and designer Arne Jacobsen you will find mugs, notebooks and interior design pieces that will bring a smile to any Scandi fan's face this Christmas.
The A4 board comes in four different colours; pink, grey, blue and black and two sets of letters in either white or black. You can also go for the larger A2 size. Both sizes are great for leaving hints, subtlely nagging your partner or for children learning to read and write.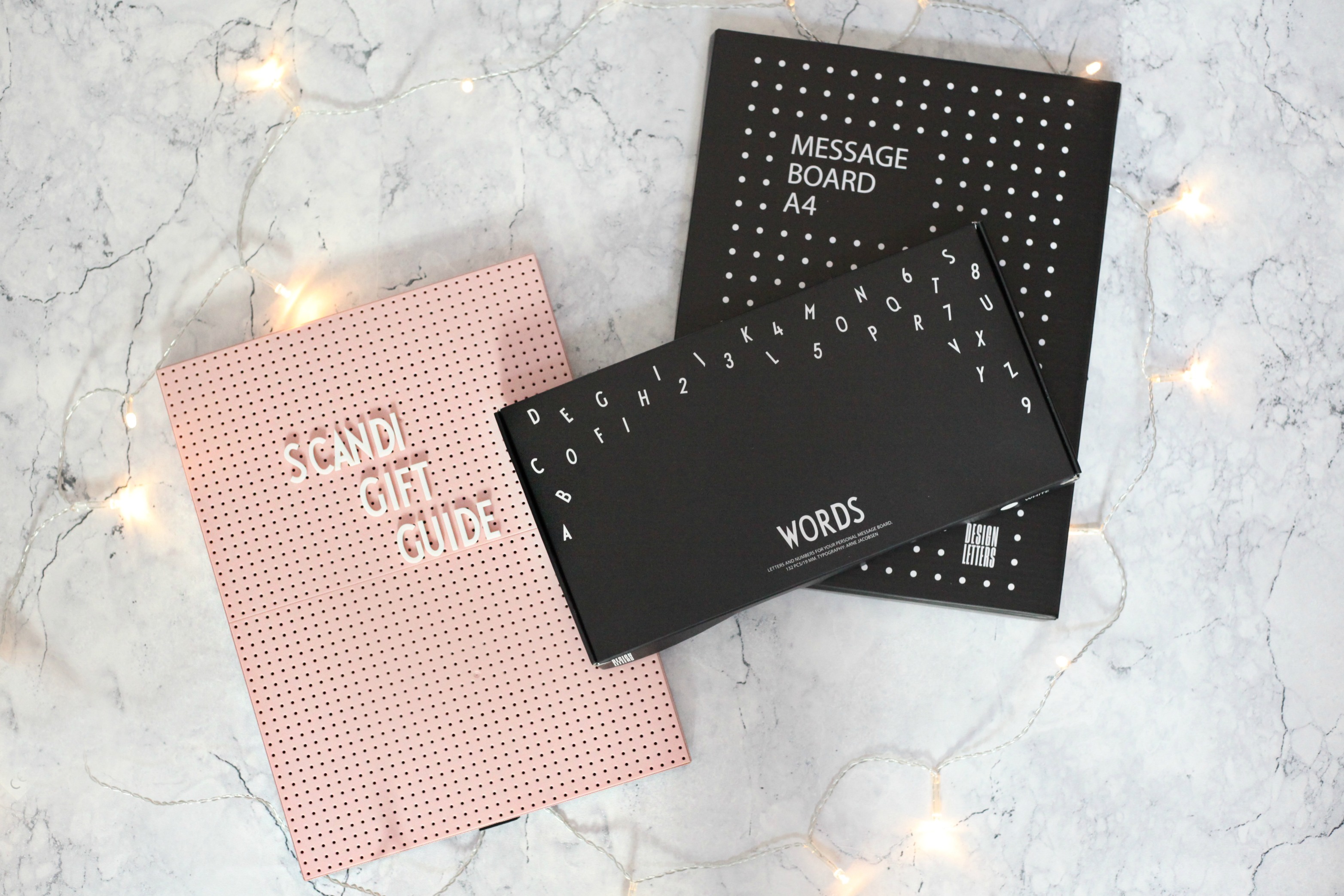 I've recently been so impressed with the very affordable products from Rinkit. These hanging glass baubles are no exception. Choose from three sizes ranging from 8 to 12 cm and fill them with decorations to suit the season. This means you can have them out all year round and simply change the look depending on what you add. I current have eucalyptus and pastel coloured pinecones in mine to make them festive. Succulents will work too. Plus the beautiful camellias from our garden in the spring will look wonderful as well.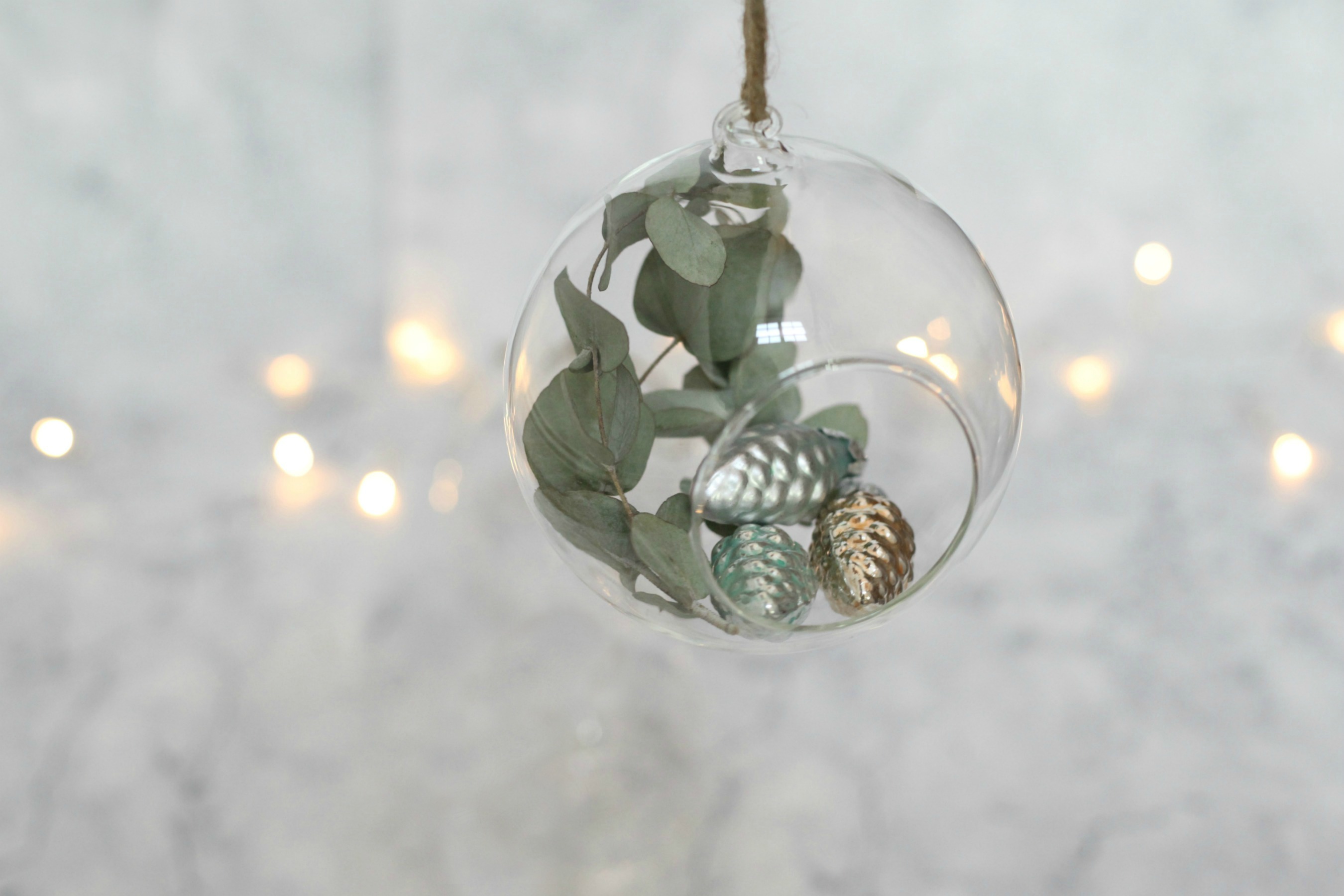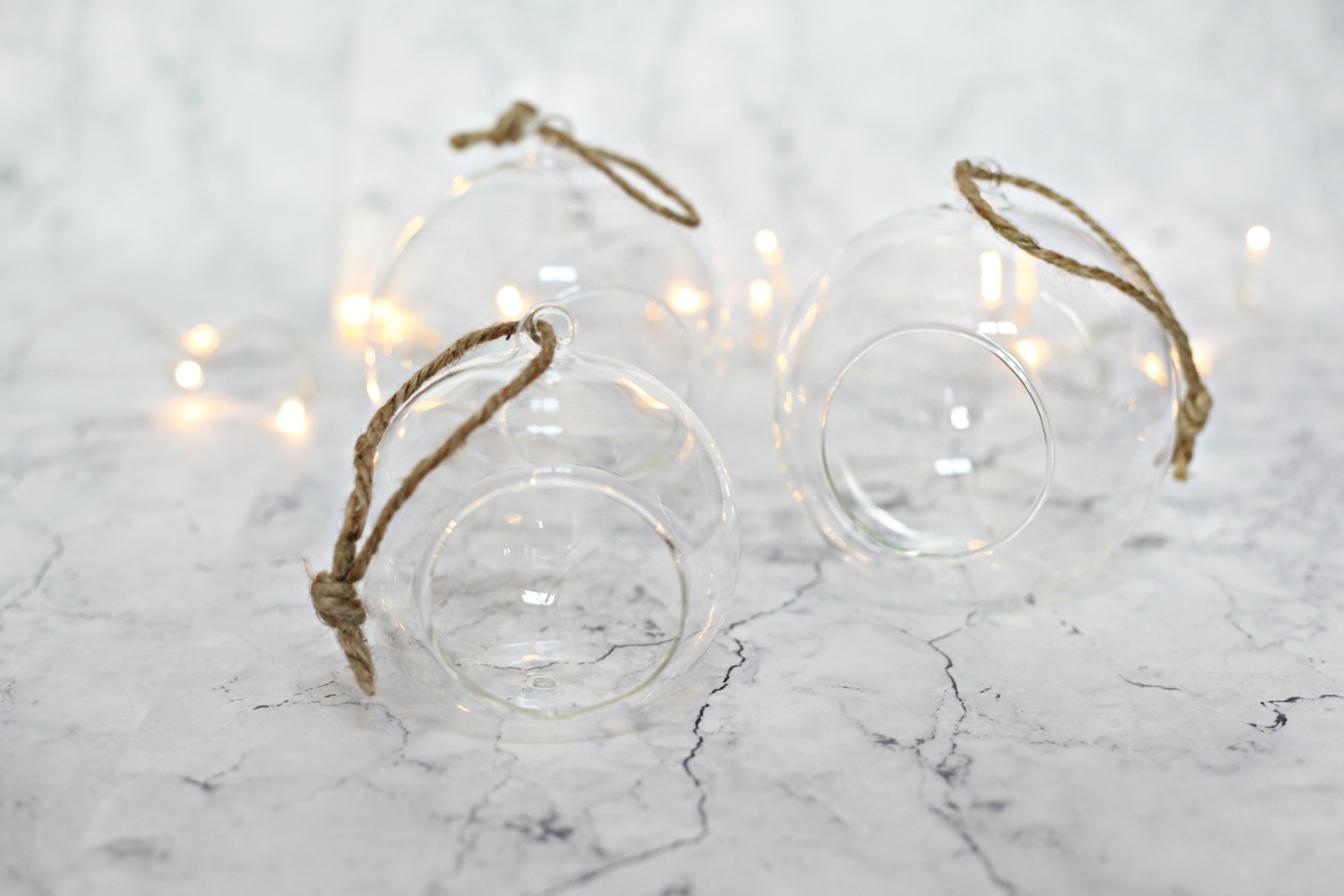 Introducing an industrial feel to your kitchen, the copper touches to this storage range are the perfect accent to add a hint of glamour. With an attractive and on-trend copper lid and badge detail, the range is made from hardwearing coated steel. Grey and copper is a colour combination you can't go wrong with. The kitchen collection from Typhoon Living will make you the envy of your friends and keep your kitchen looking neat and presentable.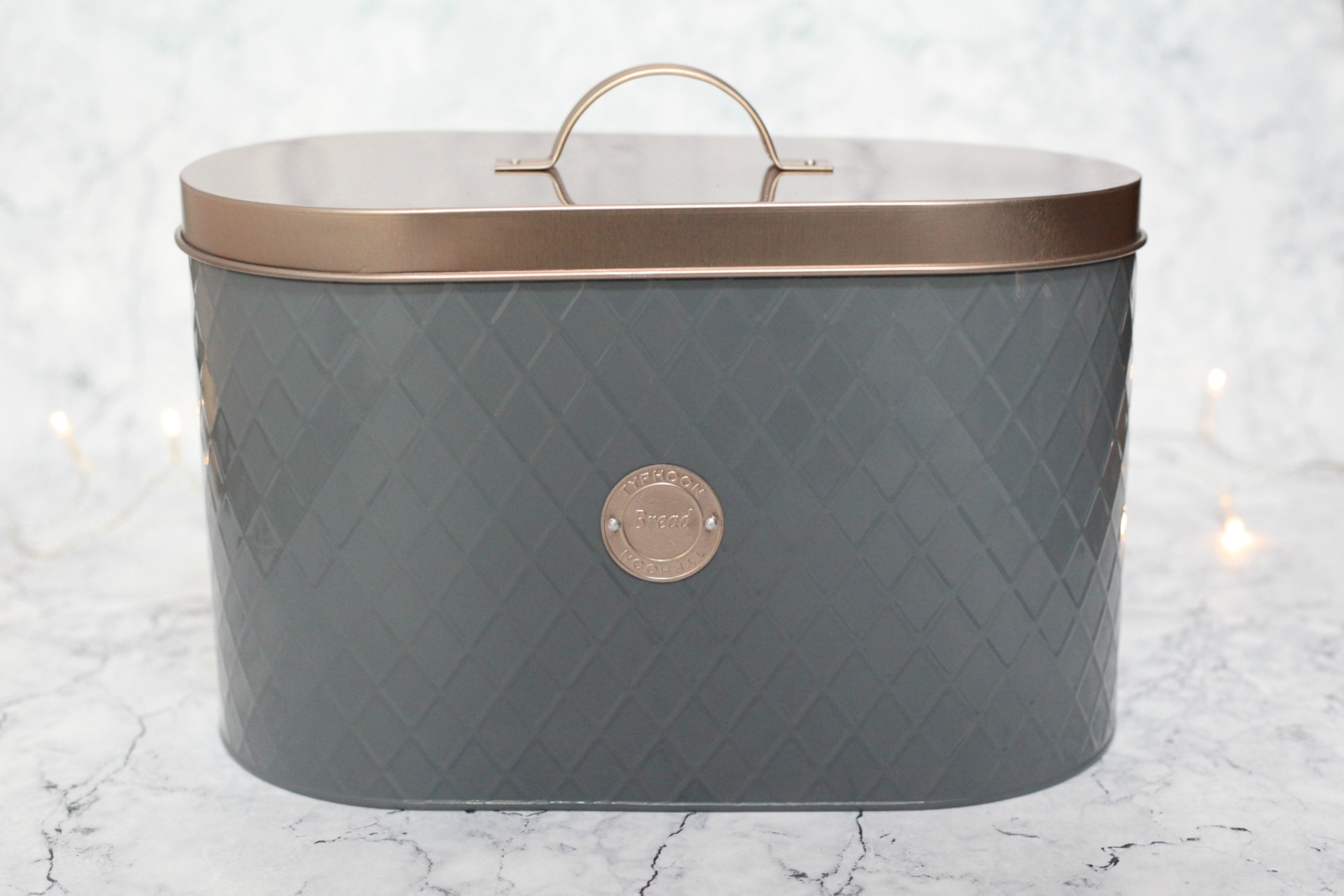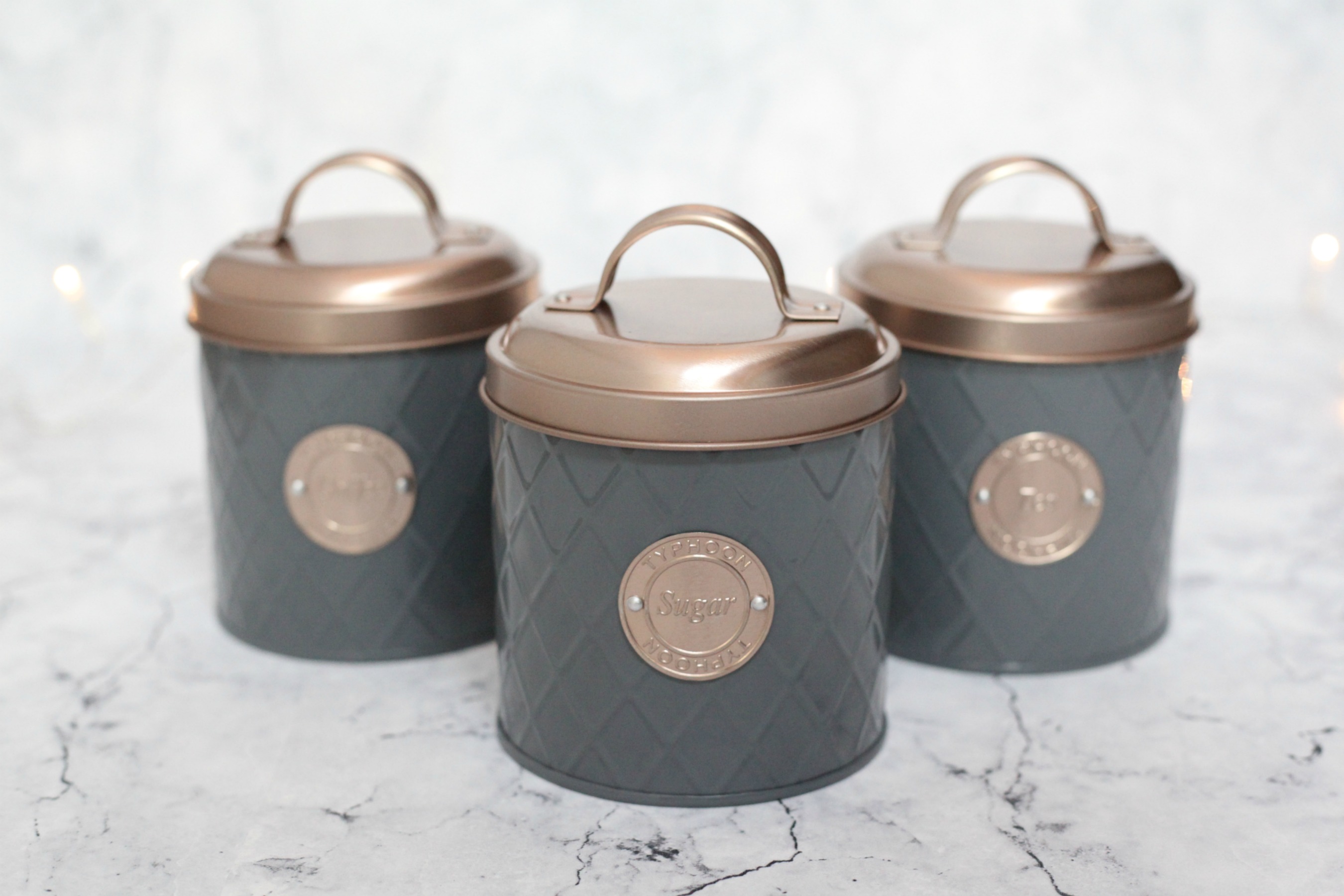 FOR THE NEW PARENTS
BabyBjörn is such a stylish brand and perfect for the modern parent. The company is a Swedish family-owned business started in 1961 by Björn and Lillemor Jakobson. Their products are now available in more than 50 countries all over the world.
This ergonomic carrier has many features including seat width adjustability. It works from newborn and has four different carrying positions, front and back. I love the denim fabric and there are five other designs to choose from. The baby carrier has a sturdy waist belt and padded, form-fitting shoulder straps that relieve pressure on your back and shoulders, and make it comfortable for you to carry your child from newborn and up to the age of three years.
This carrier is part of the Be You collection from BabyBjörn where you'll also find stylish bouncers in gorgeous colours.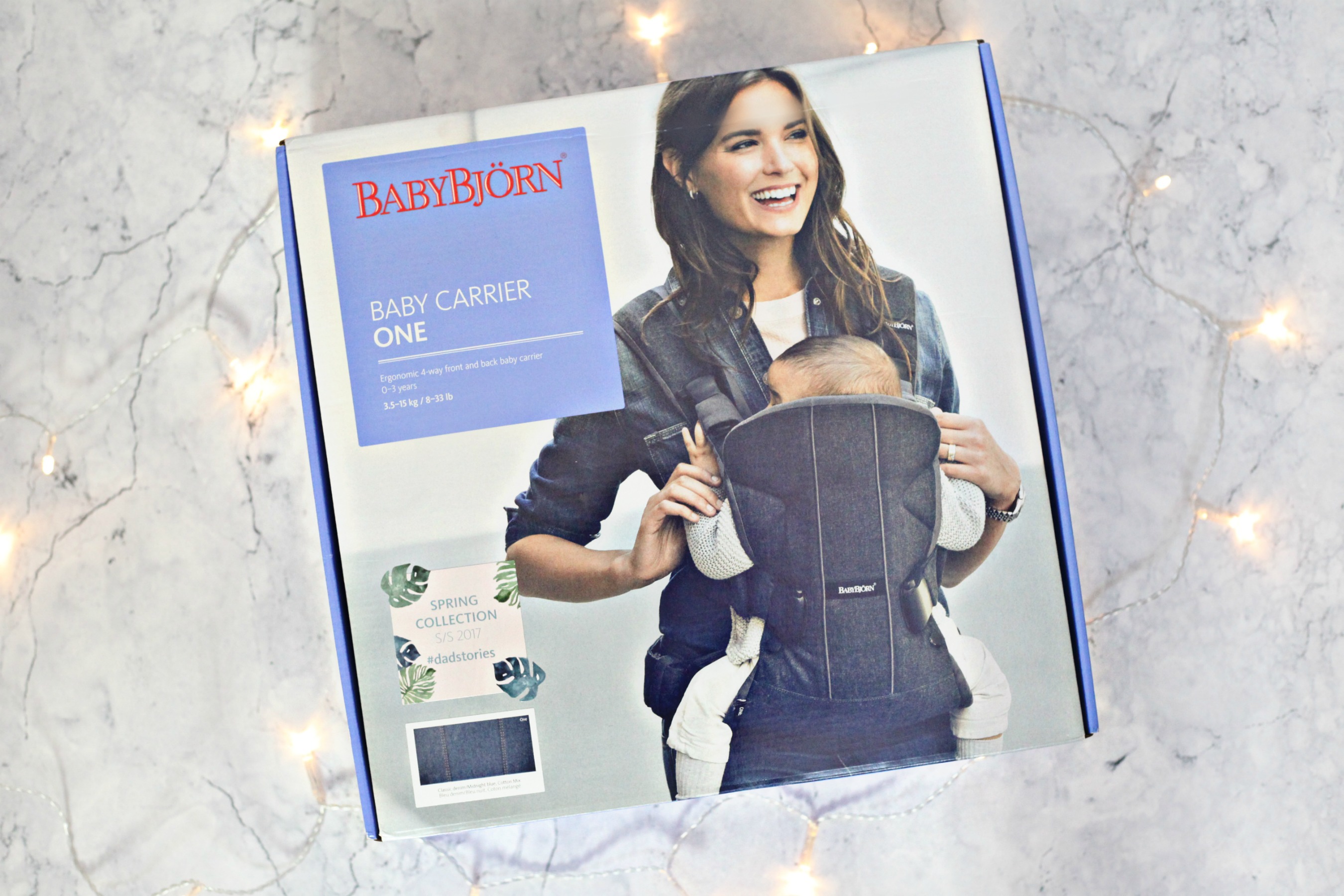 There is nothing worse than a teething tot and even the clever Scandinavians haven't found the answer to that one. Although with the gorgeous pieces from Nibbling you can help ease the pain for your little one and make sure you look good doing it. They have a lovely collection of teething necklaces that echoes the Scandi style with wood, marble and pastel colours and a line of accessories like this mint and grey pram mobile with a teething toy attached, practical and stylish when on the go.
Nibbling is a London based company, owned by Canadian born entrepreneur and fashion designer Emily Sunderland Sutter. The teething necklaces are made of 100% non-toxic silicone safe and soft enough to chew.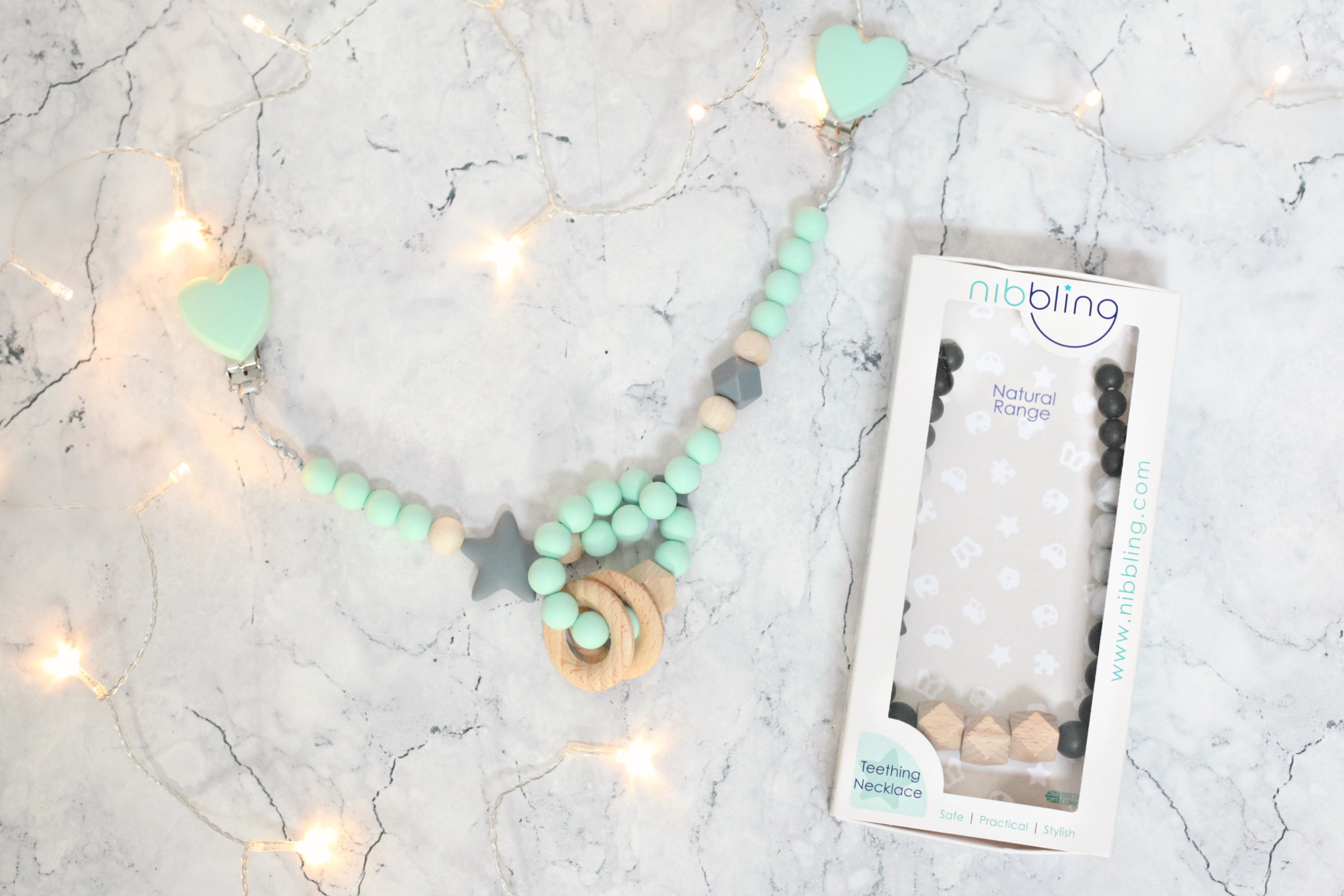 FOR THE TODDLERS
Mama et Moi is one of the best online shops specialising in European children and maternity wear. They have a gorgeous collection including stylish national brands and international designers. Including this fantastic sweatshirt from London-based Bob & Blossom.  I love the colour and the important message on the front. It's a great gift for winter and super soft and comfortable. Check out the rest of Mama et Moi's unique collection online.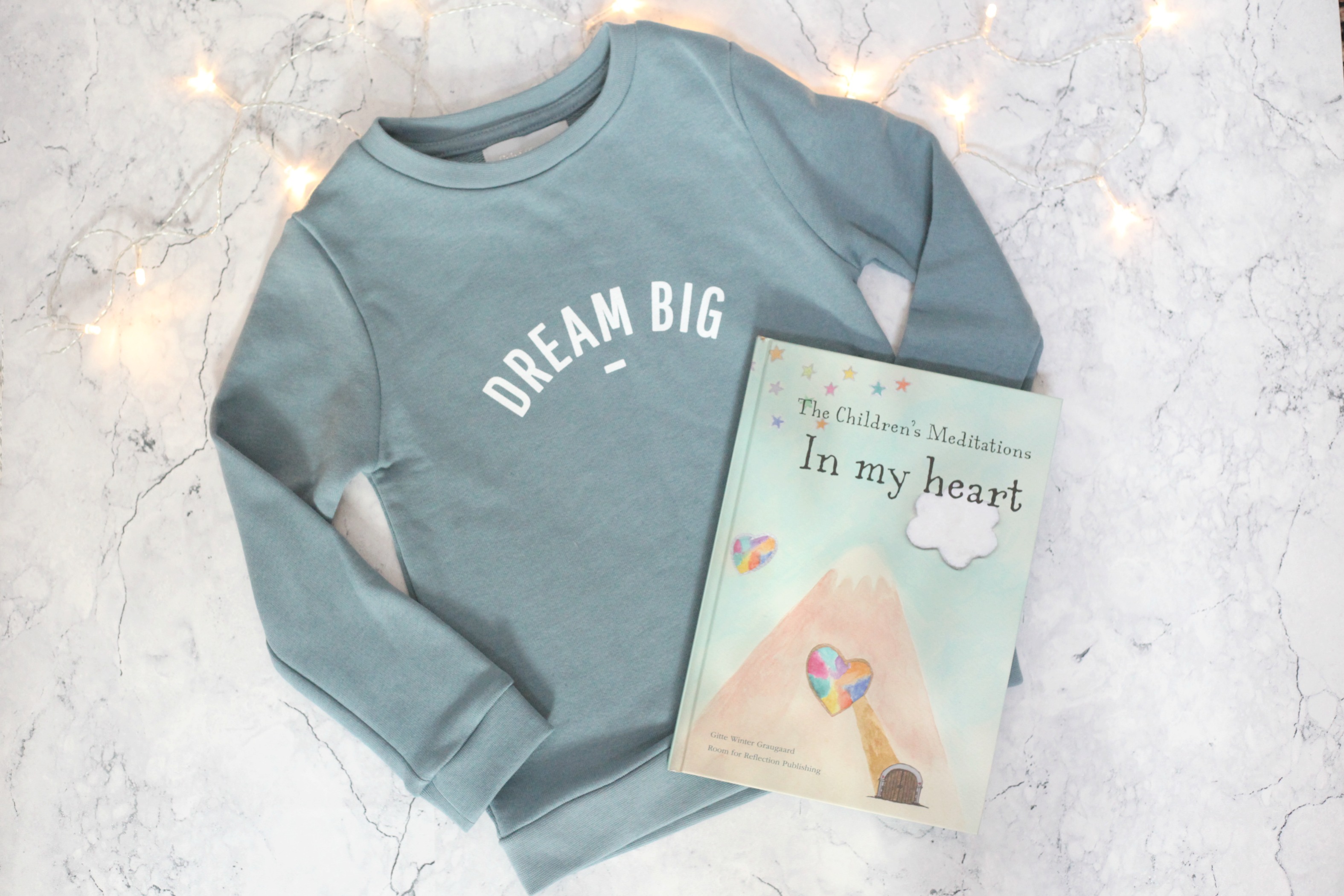 This Danish book by authour Gitte Winter Graugaard has helped thousands of children to sleep. If like me you have a child which doesn't sleep through and tend to pop out of bed several times a night, this might be the solution?
This bedtime book has worked miracles in families all over the world. The trick is so simple. All children – no matter what age – delight in hearing about their parents' love for them. The Children's Meditations in my Heart, a collection of meditations originally published in Danish, focusing on the love you already share with your family. They give you a language full of symbols of love and strengthen your child's sense of belonging and self-love. The book contains four short stories for sharing together. It will most likely be a journey for both you and your child.
Designer and fellow blogger, Alex Pearce, is behind trendy brand Lamb & Bear. She carries an amazing range of leggings for little ones. I love her cool prints and styles. The fabric is 100% cotton and very soft and the prints are on point. The grey flamingo print couldn't be more on trend. Pair the leggings with the sweatshirt above for a comfortable yet trendy look for your child this winter and spring.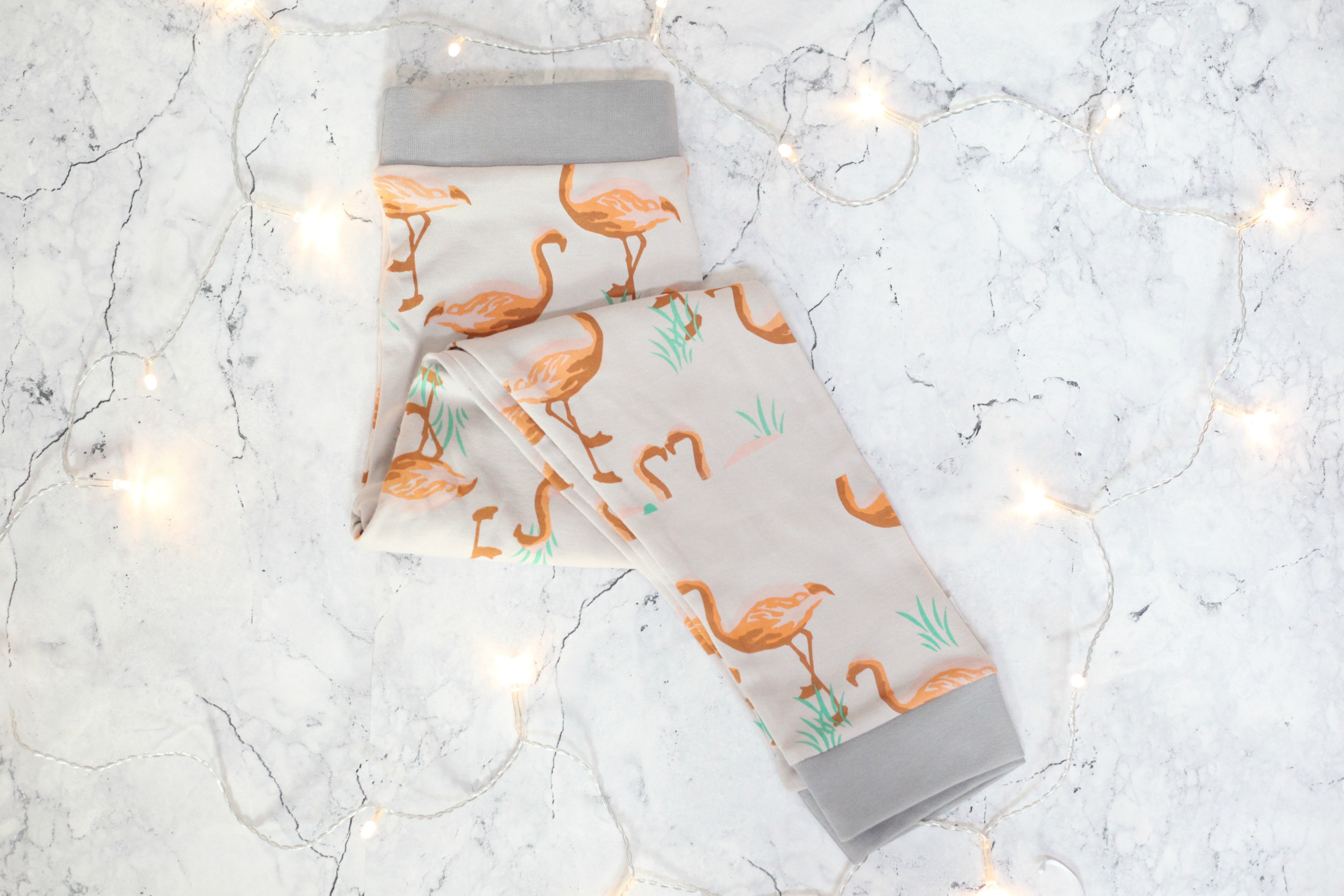 This toddler dinner set is another gorgeous design from Design Letters. It comes in mint or pink and includes a large plate, a bowl and a drinking cup. The set is made of melanin which means it can withstand being thrown around and is easy to wash up. Great for practising numbers and counting during lunch or dinner time, too.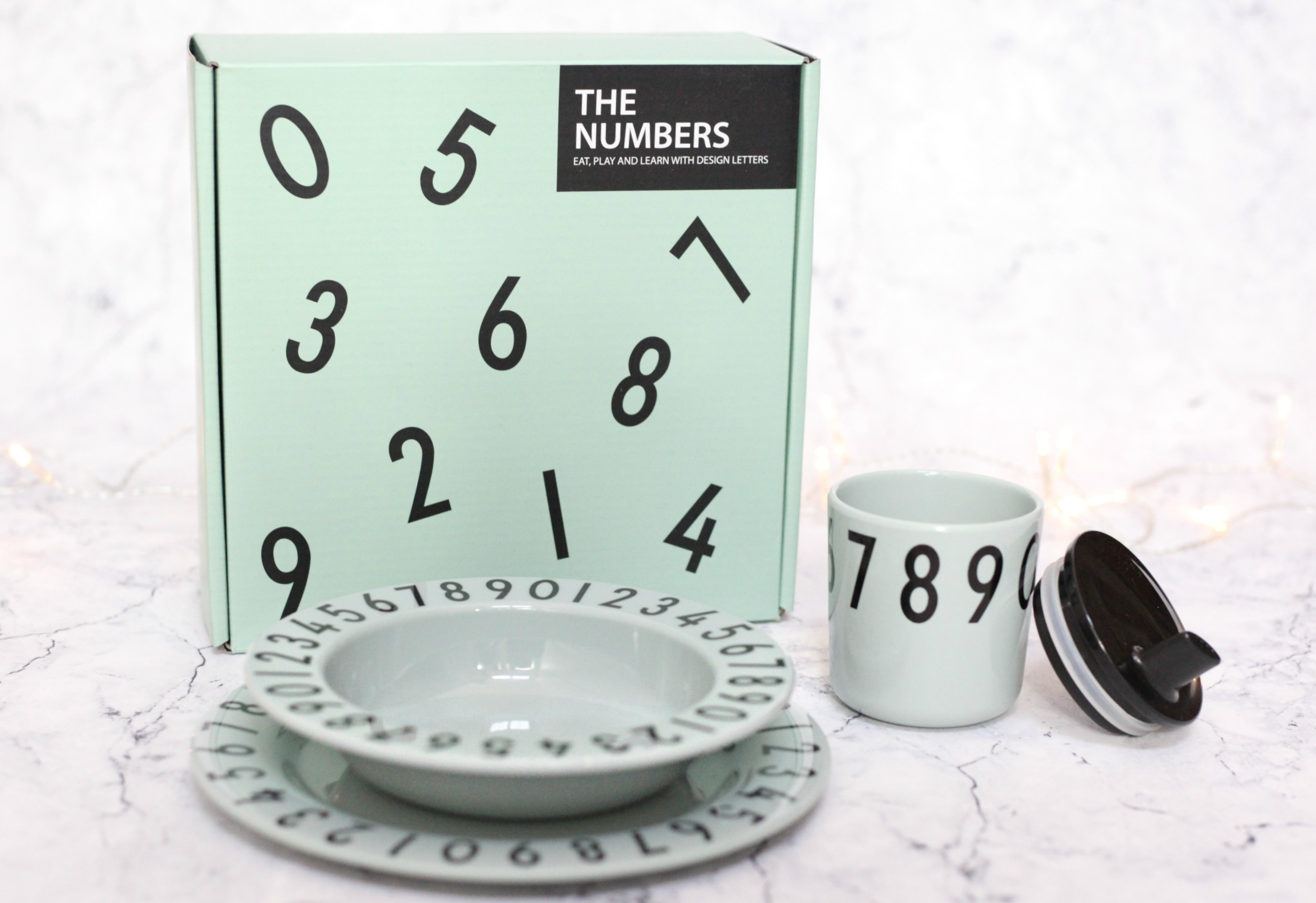 ScandiBørn is a fantastic site for everything Nordic inspired. Started by parents Grace and James in 2016 after struggling to find the right Scandiesqe pieces when their son Harry was born, it has grown into a mecca for all things beautiful. Børn means children in Danish and in this online shop every need is catered for. They have a fantastic collection of wooden toys including this Park & Go Garage from Hape. With a helipad and a lift, this will bring hours of fun and imaginative play, while being stylish enough to have out in the living room.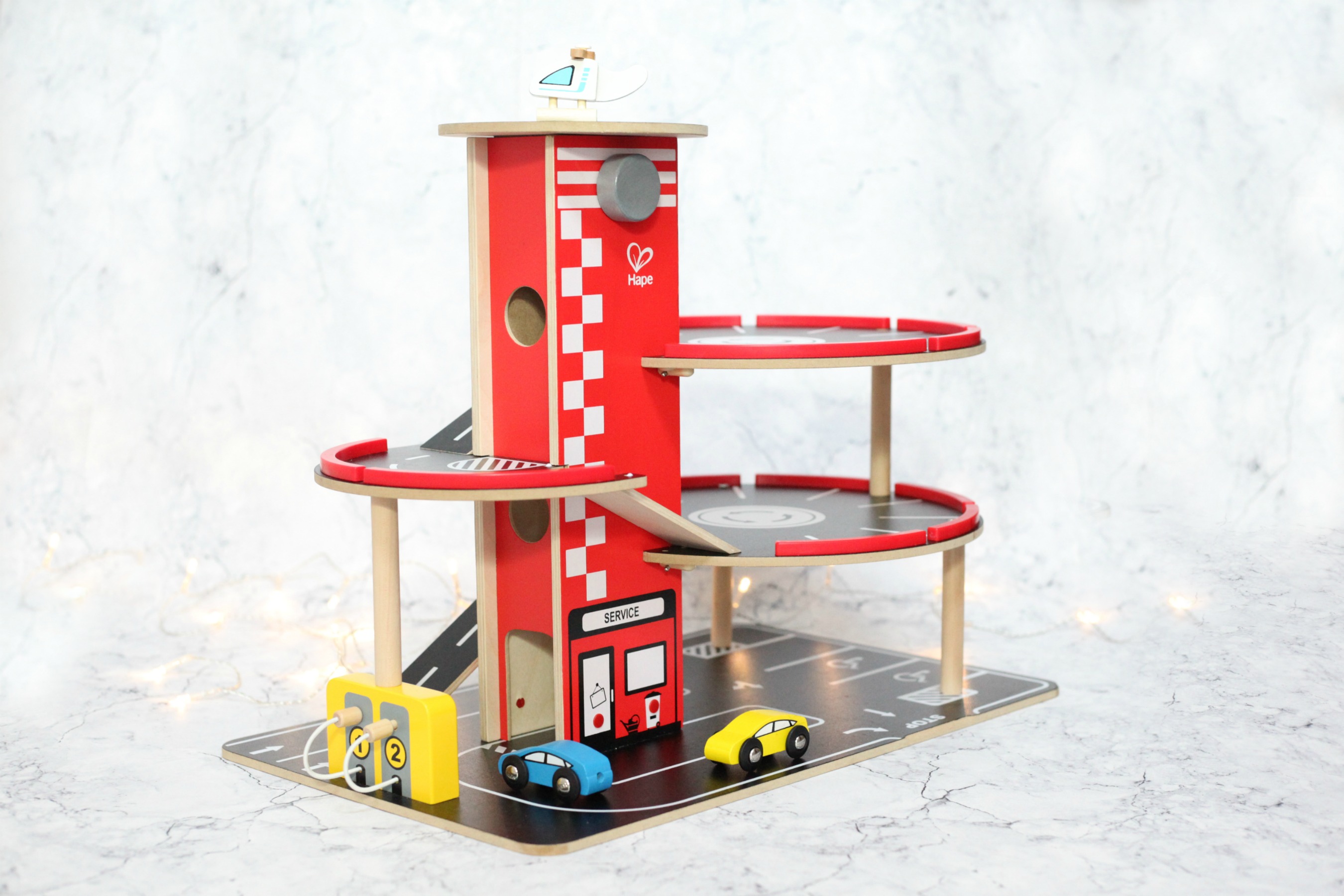 There you go, something for everybody. Are you a Scandi lover? What's on your Christmas list this year? Don't forget to check out my dedicated Women's, Men's and Toddler Gift Guides, too.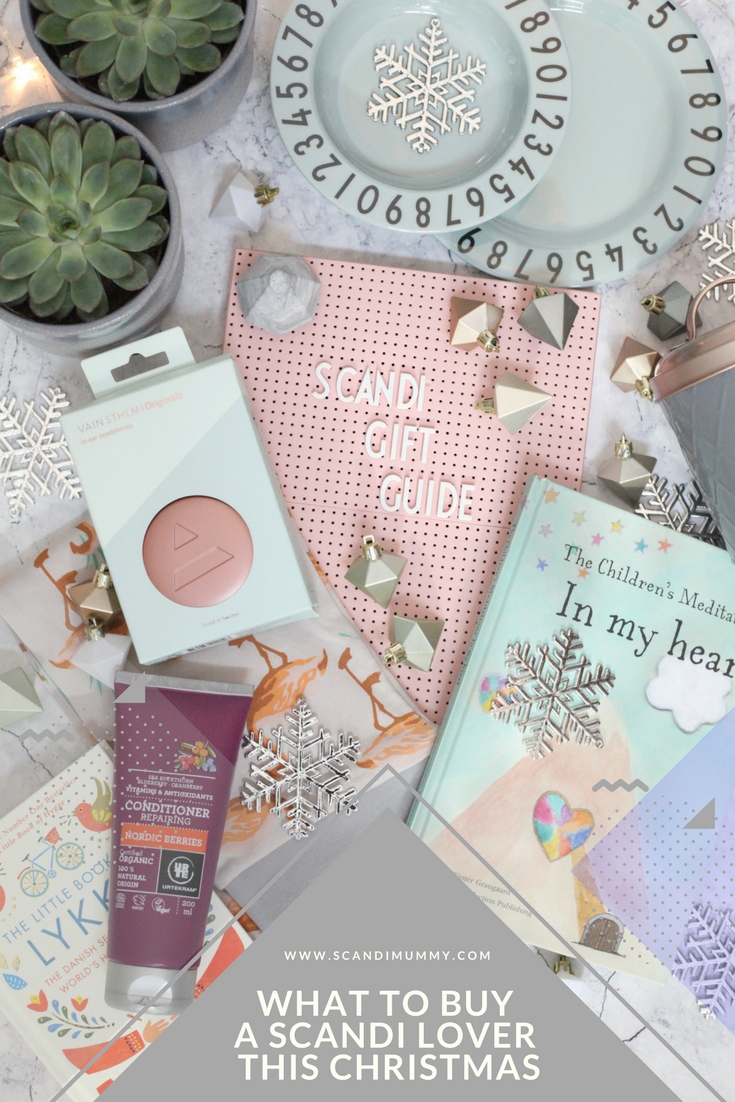 Please note we were sent some of these items. All opinions and photos are my own. 
Please follow and like me: