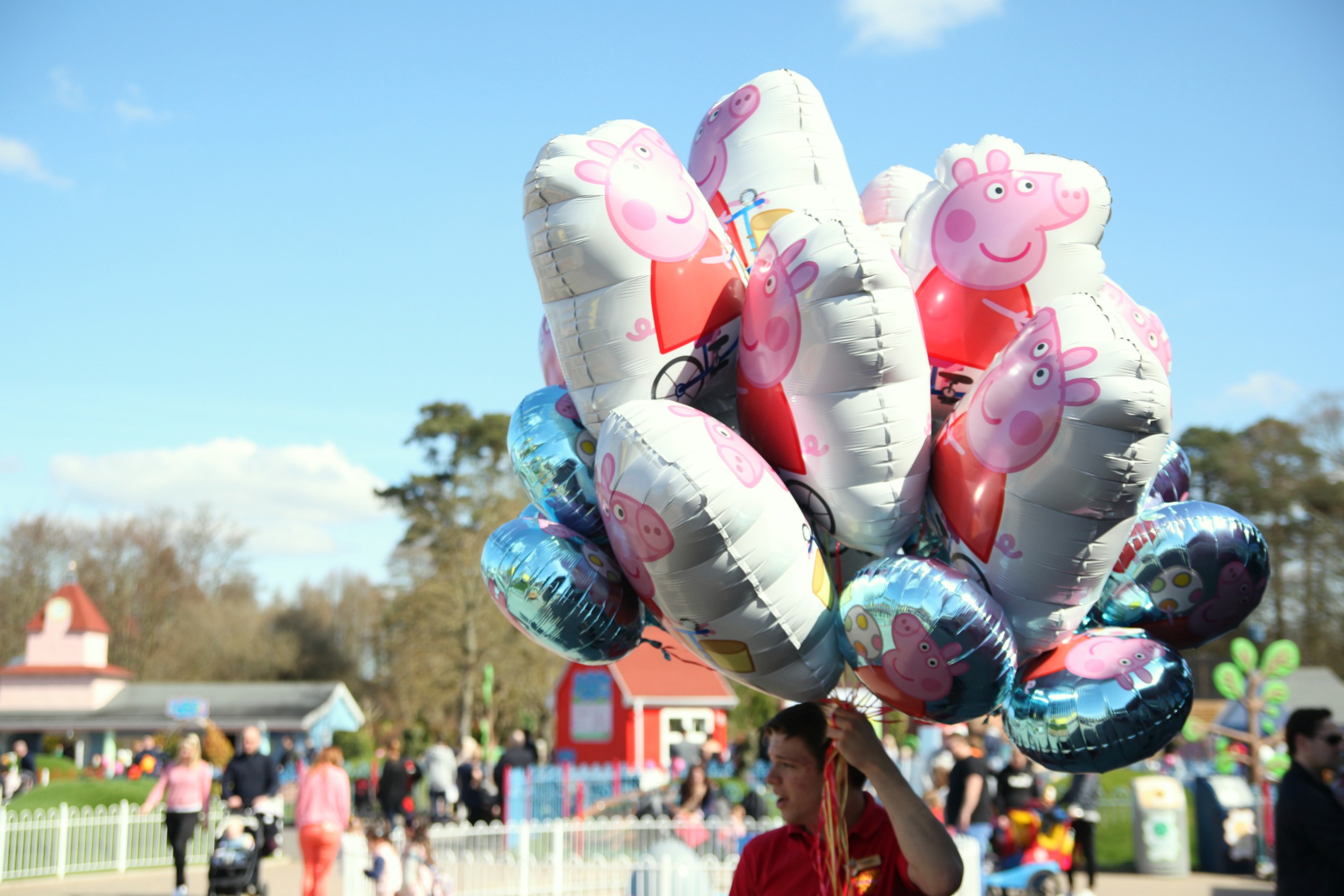 Press trip
Our last two visits to Peppa Pig World have been wonderful. Both times we were intrigued by the building work taking place in the park and excited to see which new rides would emerge. When Paulton's Park invited us to the Grand Opening, Caspian could not have been more excited. The theme park is about an hour and fifteen minutes from our house yet there are plenty of wonderful places to stay in the New Forrest or near Southhampton if you are coming further afield. With Peppa Pig World being part of Paulton's Park which also includes The Lost City, there are plenty of rides and entertainment for the whole family.
GRAMPY RABBIT'S SAILING CLUB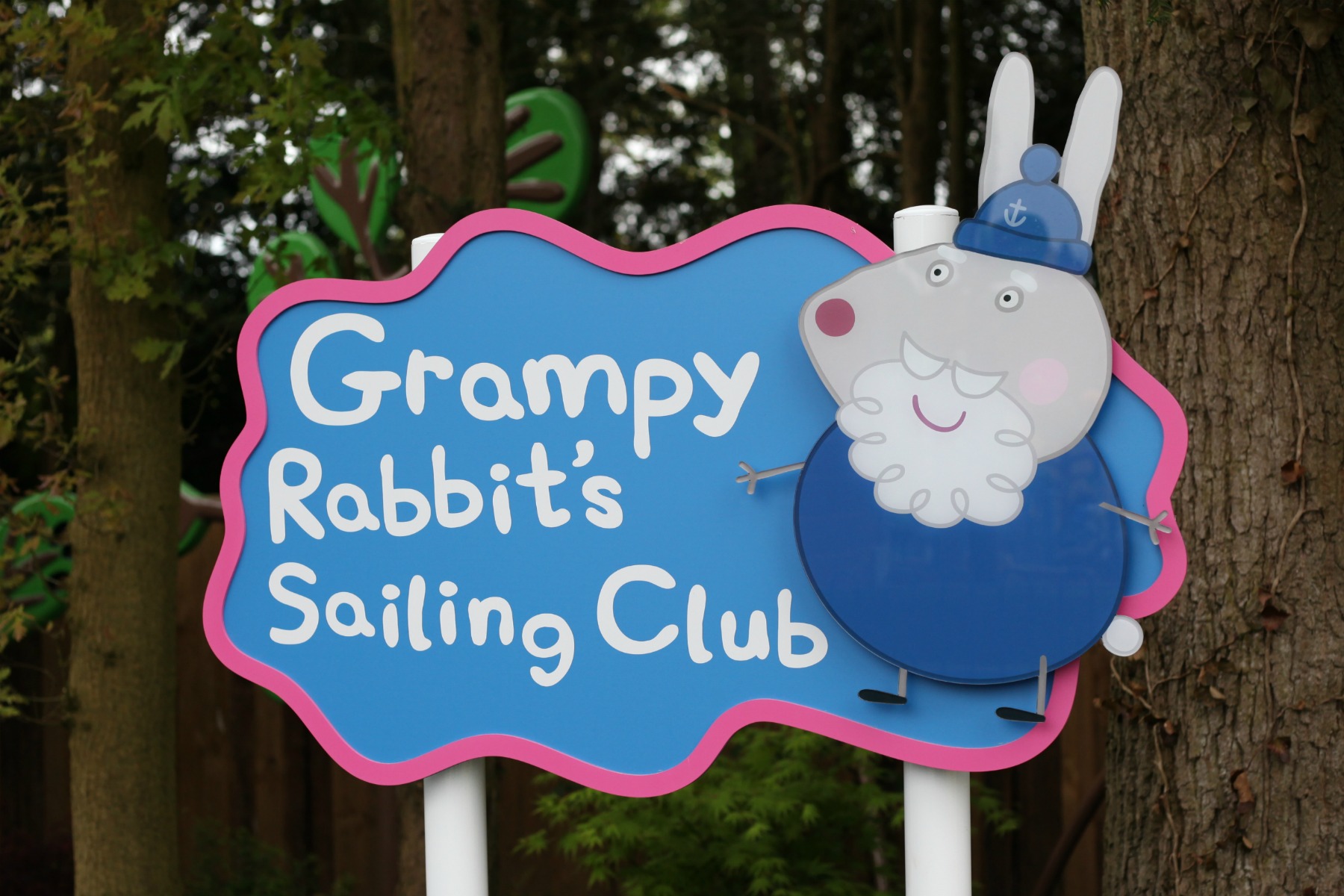 Grampy Rabbit is one of my favourite characters from the show so I was excited to see he now has his own ride. A magical sailing club that is. You board the fairytale-inspired boat, which seats four people and then get sent off on a twirling ride meeting everyone from the Queen to all of Peppa's friends and even a sleeping Grandpa Pig. Our boys loved it and Caspian kept pointing out all the familiar faces along the way.
A ROYAL RIDE WITH HER MAJESTY THE QUEEN
The Queen's Flying Coach Ride is a monorail that travels around the new area of the park. You get fantastic views of the park as well a guided tour by her majesty herself. Let your little ones climb the stairs to the top of the castle and board one of the colourful coaches. The two new rides are designed by the same team that constructed the park back in 2011. This means they fit in seamlessly and I'm sure will be welcomed by all little visitors and their parents, too.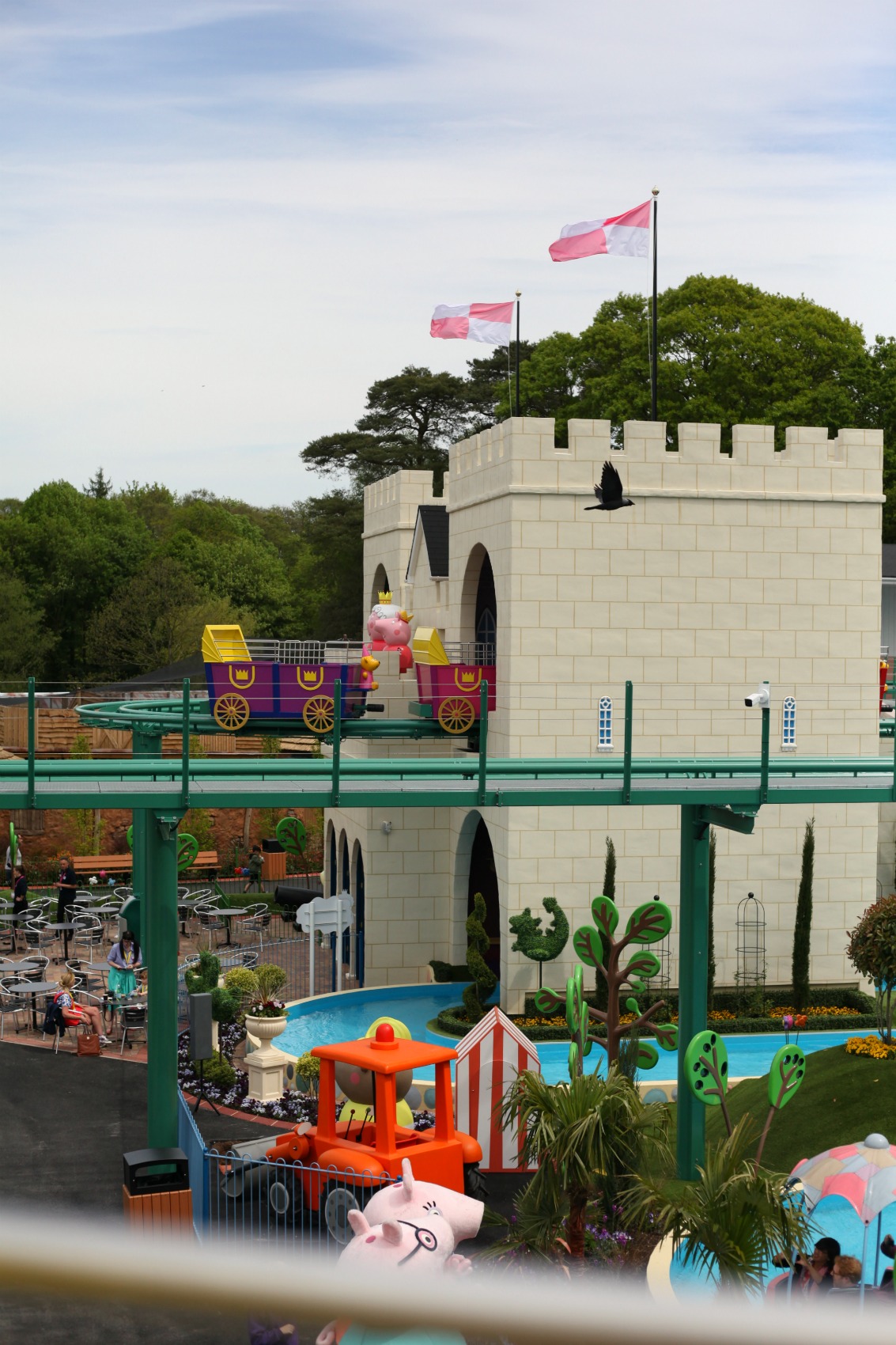 NEW PLACES TO EAT AT PEPPA PIG WORLD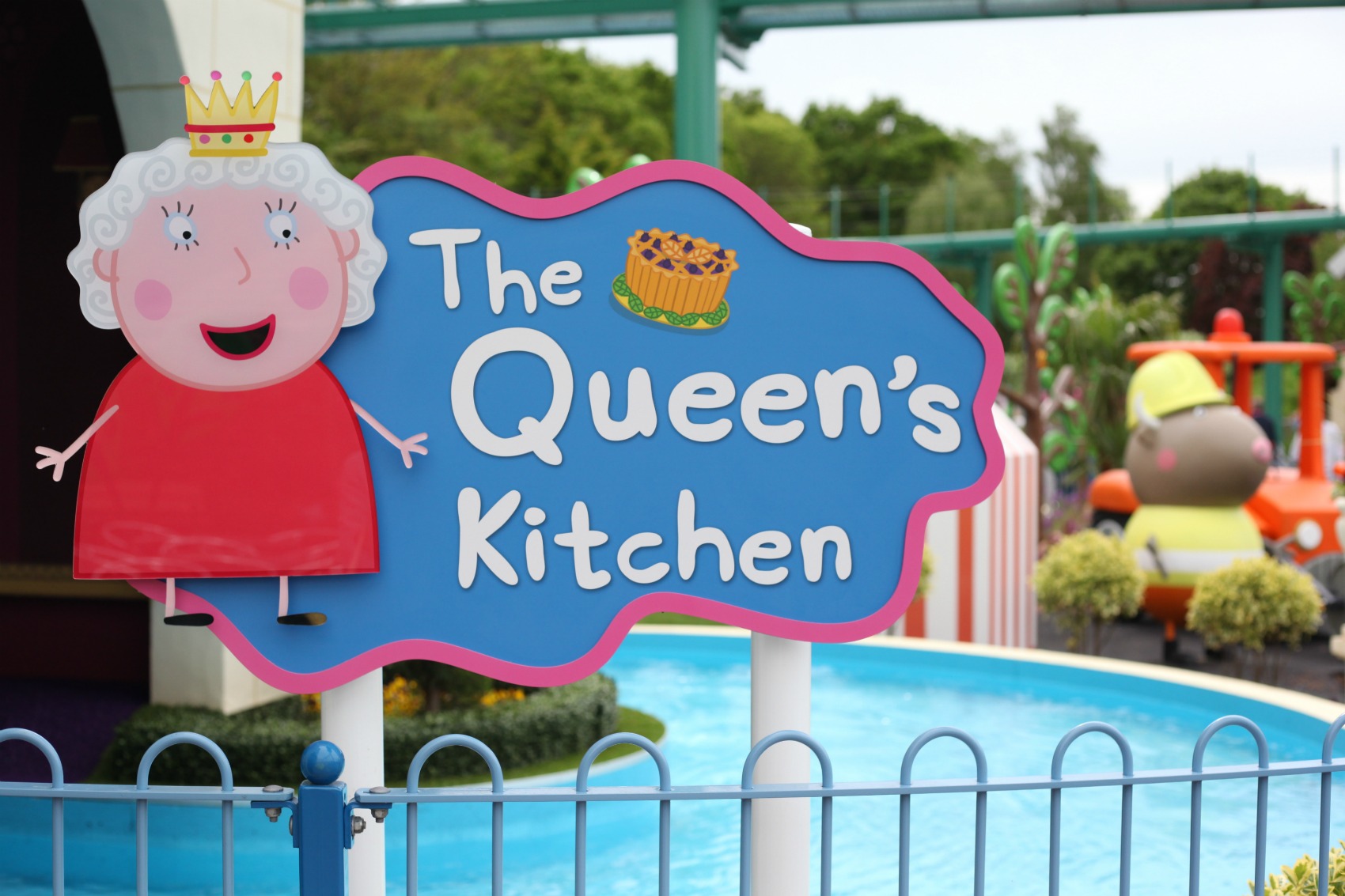 The new part of the park also includes a picnic area. Plus The Queen's Kitchen where you can buy hot snacks, drinks and ice creams and munch in royal company. We were treated to Peppa Pig cupcakes on the day, which went down a storm with my sweet-toothed boy.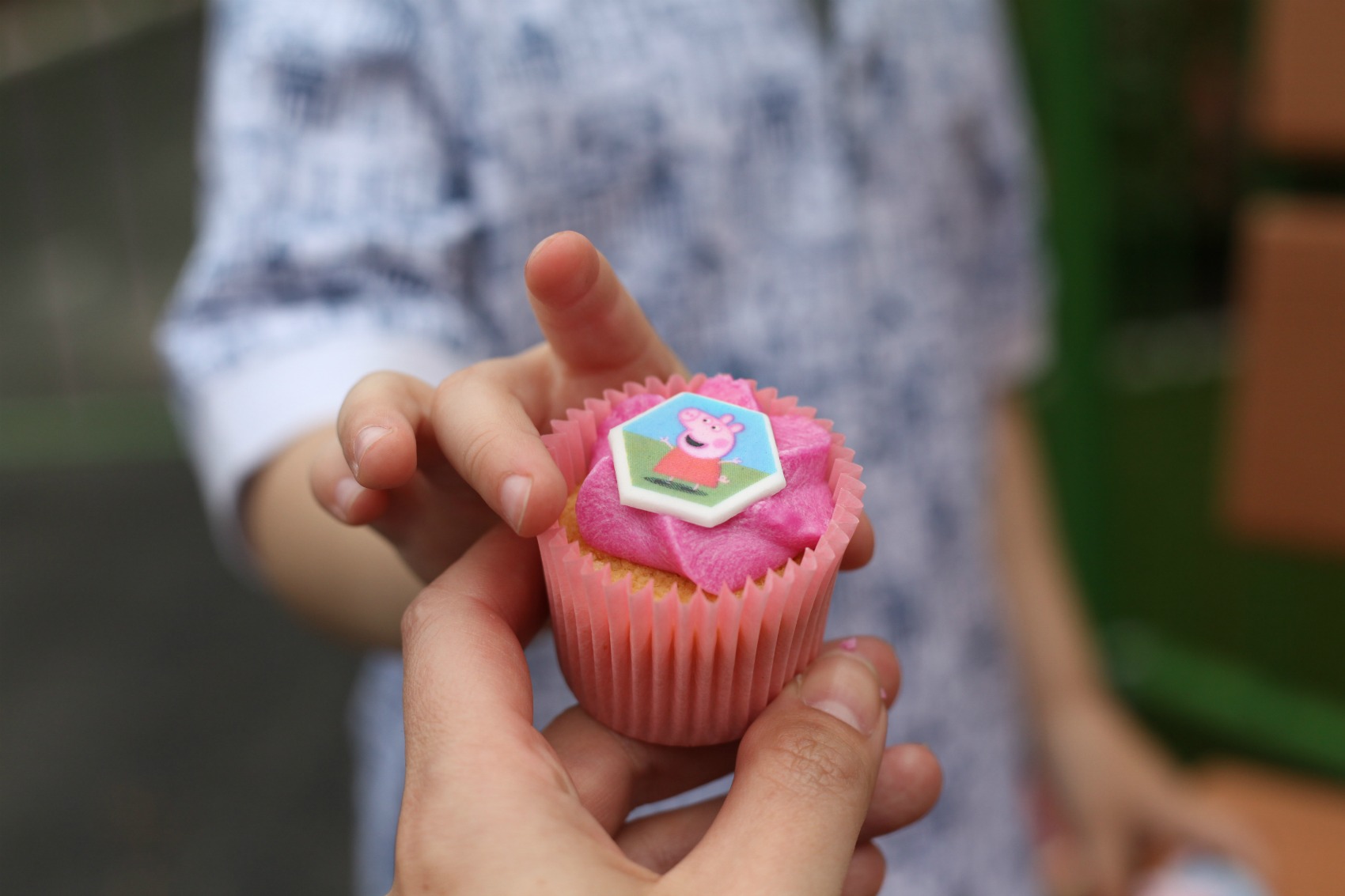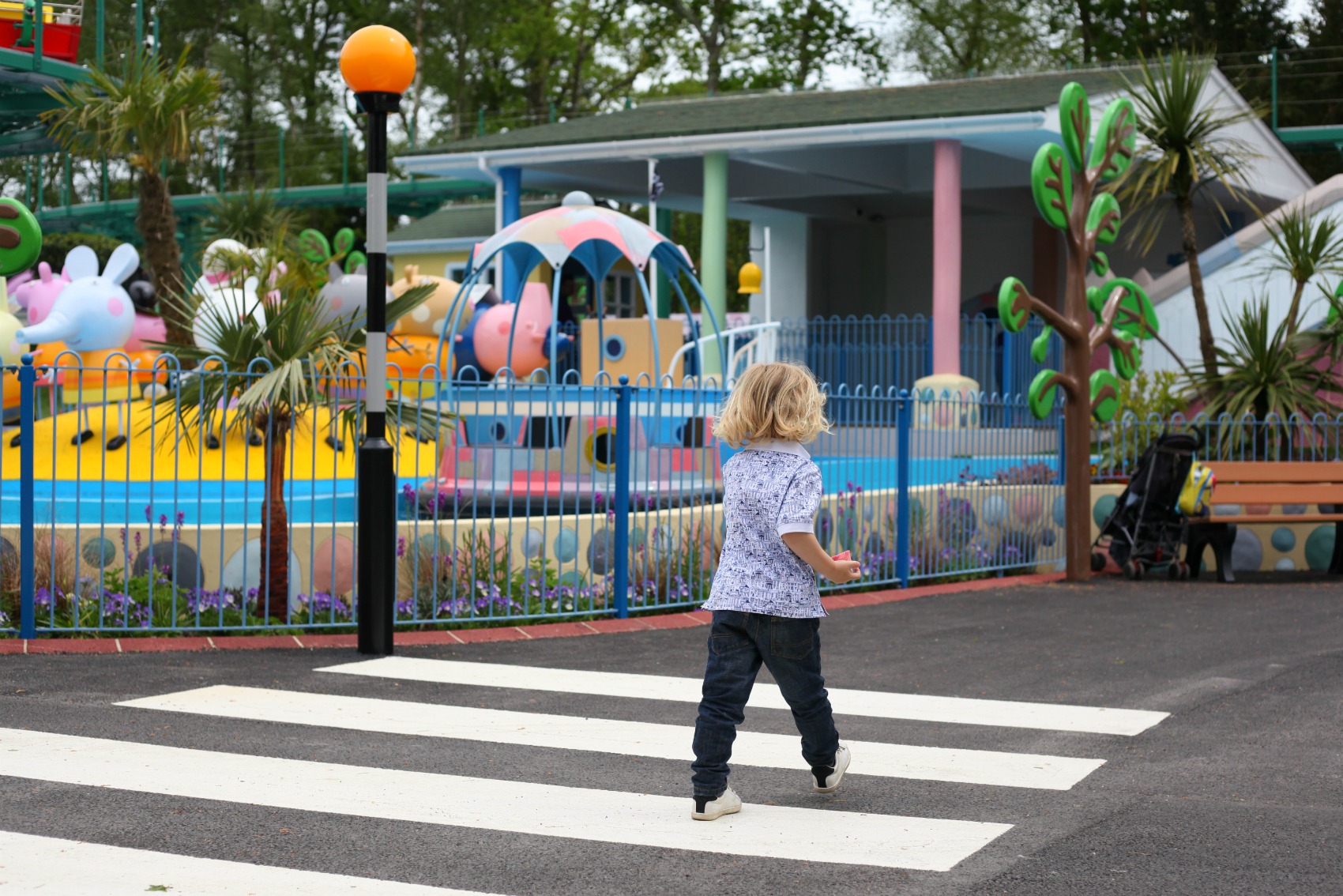 Have you visited Peppa Pig World yet? Would your little ones enjoy the new rides? The two new rides and the extended new area of the park officially opens on Wednesday the 16th of May.
Please follow and like me: