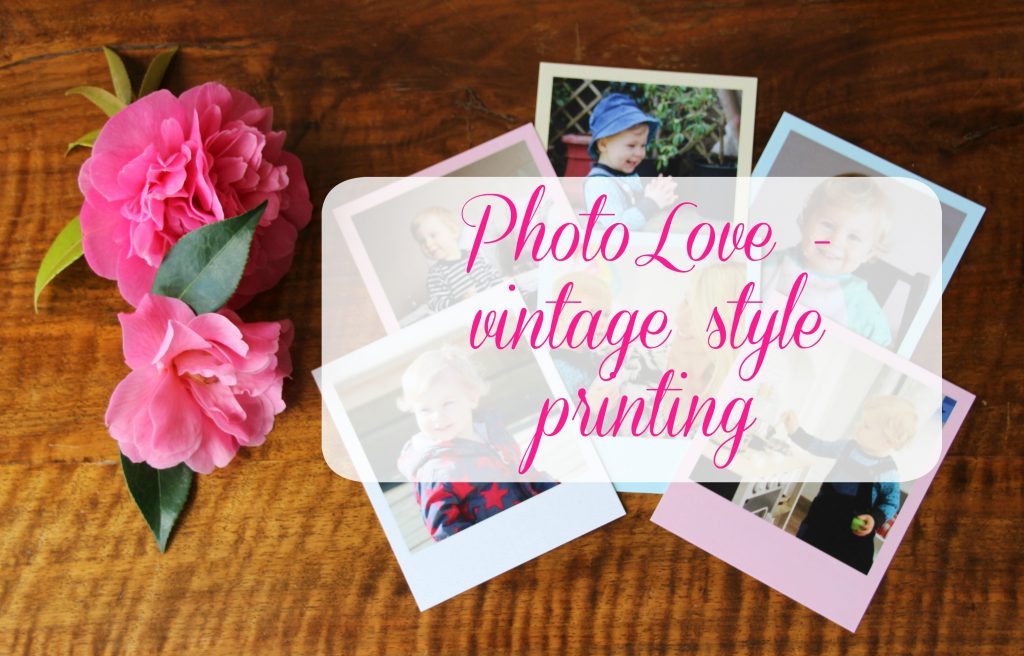 I take hundreds of photos a week. Most for the blog but also many just capturing precious everyday moments of our family life. I remember my dad having a SLR camera when I was growing up. I recall him carrying around the rolls of film and I used to love playing with the little black plastic tubes that they came in. I also remember standing in line at the printing shop to have the film developed. And the anticipation of seeing how the pictures had actually turned out when collecting a couple of weeks later.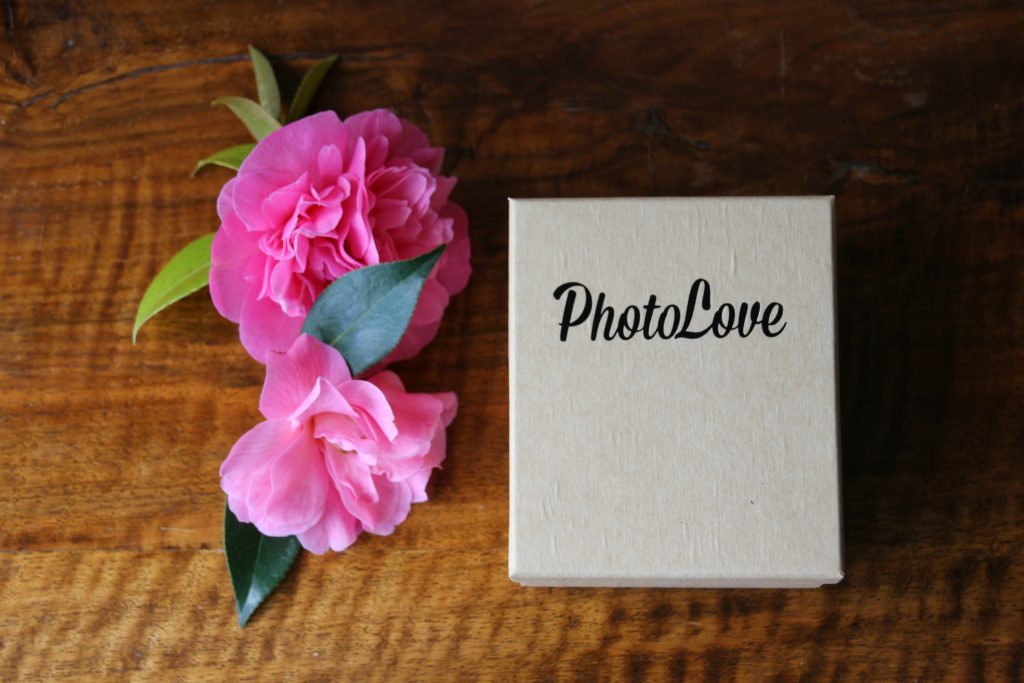 The 24 prints come in a little cardboard box – ready to be given as a gift
This is in many ways a thing of the past. These days your photo appears instantly on the screen whether of your camera, phone or tablet and if you are not happy with the outcome you can simply take another. I fear many of us forget to print our photos and that is a shame. I love displaying our family memories around the house and look at them daily, so when I was offered to try out the service of Photolove I was very excited to have some of our best moments produced on paper.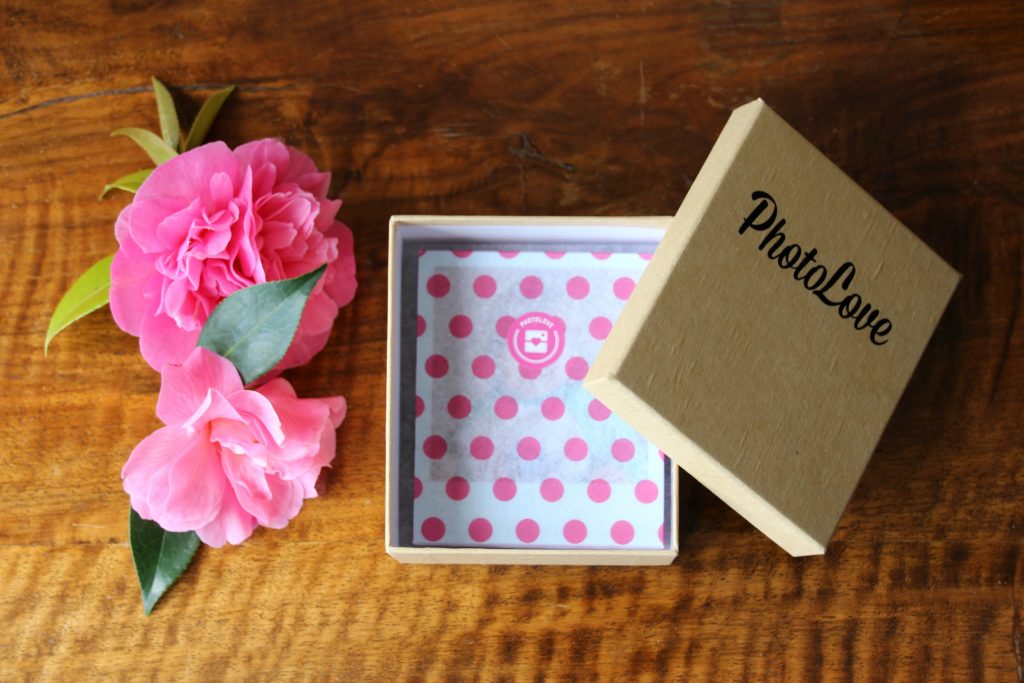 The process of ordering is fairly straight forward, but I would advice you set aside some time as there are many fun and funky ways to dress your photos from choosing colours of the frame to editing the actual shot. You can find it all here.
From ordering it took around seven days for the prints to arrive in the post, as they are shipped from Hamburg in Germany, where Photolove is based. The delivery is 2.95 EUR or free on orders over 30.00 EUR.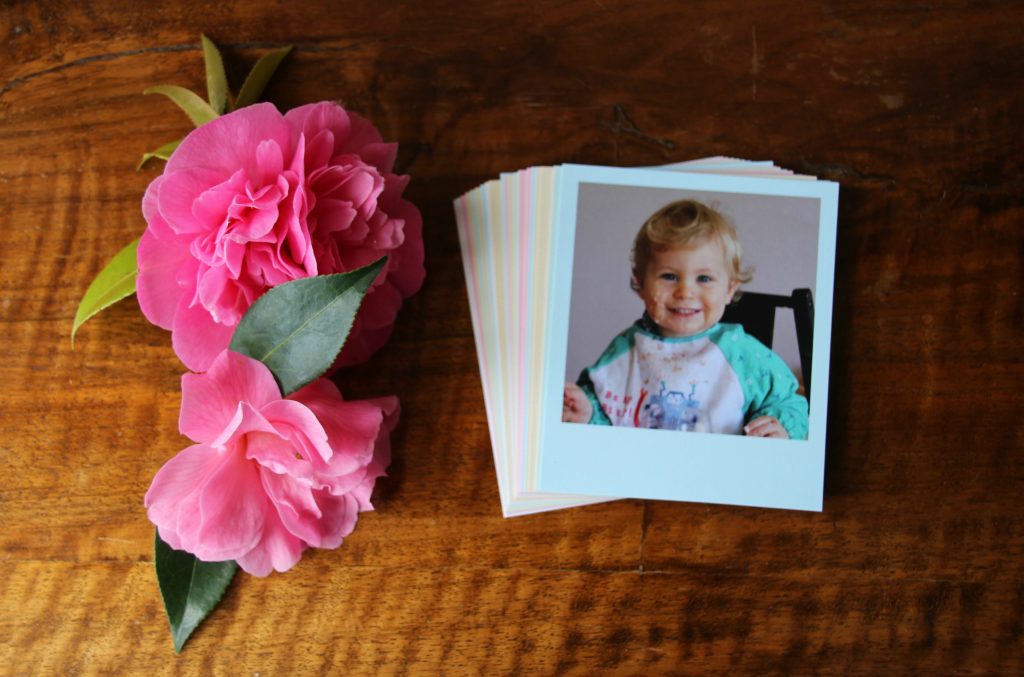 The photos we received had a black backside in the style of the old-school Polaroids the prints are designed to look like. But there is an option to personalise the back with a logo or text, so you can use them as invitations for a wedding or christening or as an advert for your business or blog. Would even be nice just to have a plain light background, so that you can write a little greeting or maybe a couple of lines reflecting on the photo to keep the memory alive.
We were sent the box of 24 prints which retails at approximately £20 including delivery. You can also choose 4 or 12 prints which are delivered in an envelope. Probably not the cheapest printing option on the market, but you do get something different with Photolove. The prints are done on thick cardboard with a glossy finish, rather than traditional photo paper and have a lovely vintage feel to them. You can connect your Facebook, Instagram or Google+ account and easily upload your favourite snaps that way.
I chose the "old fashioned" computer, and I'm glad I did as it meant that the resolution of the photos were high. I think this is something to be aware of as a couple of the photos came off a tiny bit pixelated. So I would definitely recommend using high resolution photos when sending them to Photolove.
The prints make for great gifts, ideal for Father's Day, or I can see a collection of them framed and hung in a nursery. If you would like to try out Photolove you can use the code: scandimummy10 to get 10% off your first order. Please be aware the code expires on the 15.06.2016.
NB! Please note we were offered to try the Photolove printing service in exchange for a review. All words and opinions are my own.