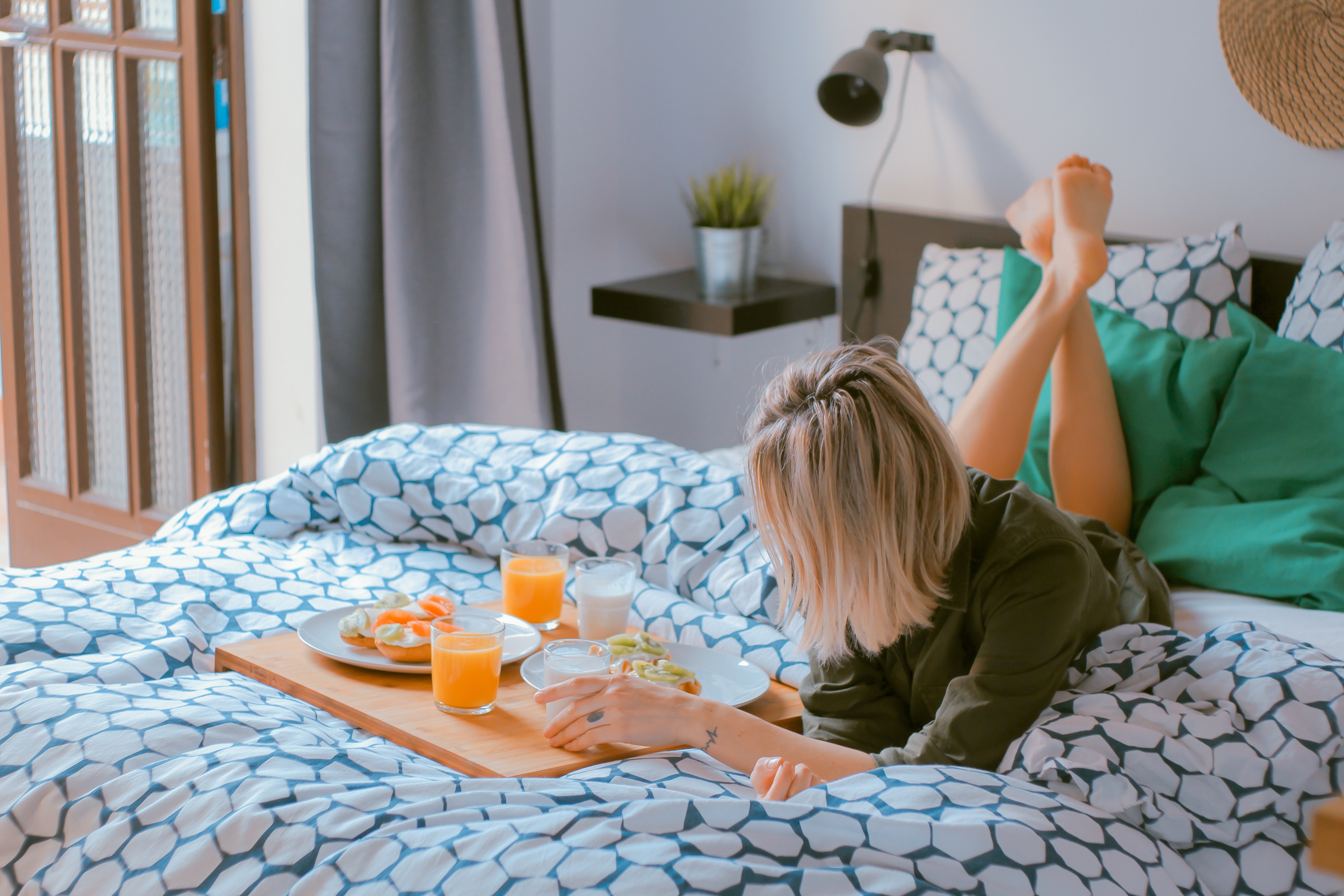 Advertorial
There's nothing better in the winter months than a big, thick duvet, lots of cosy blankets, and large pillows. You snuggle up with a good book, a hot cup of tea and light a scented candle. Yet now that spring is here, all that might be a little too much. Who doesn't love the warmer weather that spring brings? We usually rush to change our wardrobes but often forget about our homes!
With that in mind, I've gathered six simple ways you can refresh your bedroom for spring, and hopefully get a better night's sleep!
DISPLAY YOUR MEMORIES
You'll have undoubtedly captured some pretty amazing images over the last few months so don't leave them to be forgotten on your social media pages, or lost forever in your phone gallery. Take the time to sift through the best ones and get them printed. You can check out the latest image printing services from Hello Canvas – who will print them ready for display in your bedroom. You'll be amazed at what a difference a few gorgeously hung pictures can make in a tired old bedroom. Pictures of your children or you are a couple make wonderful art.
SAY GOODBYE TO HEAVY SHEETS AND WINTER DUVETS
Those heavy sheets and thick duvets have served you well over the winter months, but they're not doing you any favours now. So, it's time to swap everything out! Swap those flannel sheets and heavy bed linen for lighter versions; cotton is ideal. It has a soft, crisp and fresh feel which is perfect for cooling off in the Spring/Summer evenings.
As for your duvet and pillow covers, opt for something sunny and stylish that will bring a lot of cheer to your bedroom space. Minty greens, rosy pinks, pale yellows and light greys are my favourites. Head online and find some decorative cushions that compliment your new bedding and you'll be counting down until bedtime!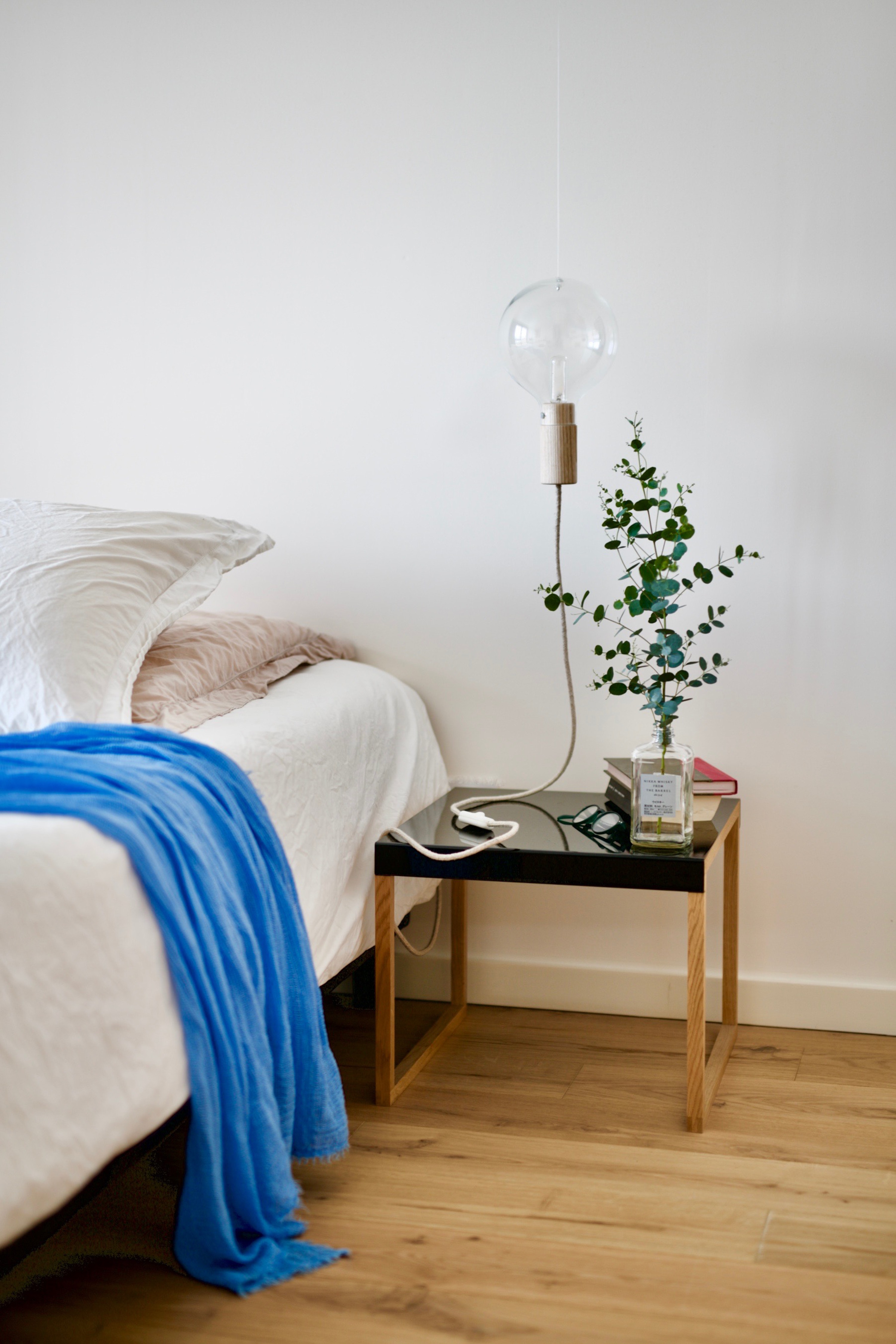 CHANGE YOUR WINDOW DRESSINGS TO REFRESH YOUR BEDROOM
Those heavy curtains did a great job of retaining the heat in your bedroom over the colder months, but now they might look a little dated and much too heavy for your lighter, airier room. During Spring, we want everything to have a light and fresh feel, so swap your window dressings for lighter versions that allow plenty of natural light into your bedroom. Maybe swap candle holder for plants or fresh flowers to give a bit of a spring feel to your window sill.
REPLACE BROKEN AND WORN OUT THINGS
We are in a dilemma with this one as our bed is a ViSpring and amazing. Yet the frame is terrible worn and could do with being replaced. As it's an expensive brand we haven't gotten around to this. During the Spring months, we have the urge to refresh and replenish things. If your old duvet is falling to bits and your pillows past their best, then treat yourself to some new ones. We did this last year and it's really improved our sleep.
GIVE YOUR BEDROOM A SPRING CLEAN
They call it spring cleaning for a reason. It's another great way to refresh your bedroom. Most of us don't really enjoy cleaning, but everyone loves the sense of accomplishment that comes with it. Sometimes, cleaning a room from top to bottom is enough to give it a gorgeously fresh feel. Air out the room, get rid of dust, wipe down skirting boards and hoover under the bed.
DECLUTTER AND FEEL LIGHTER
We all (probably) have too much stuff. A lot of it ends up in our bedrooms. With winter and the festive season already a distant memory, there are probably many items in your bedroom that could either be sold, donated or simply thrown away. Go through your drawers and wardrobe and don't feel obliged to hang onto anything that doesn't make you feel good. Or spark joy as Marie Kondo would say.
Have you given your bedroom a spring makeover yet? Is it time to refresh your bedroom?