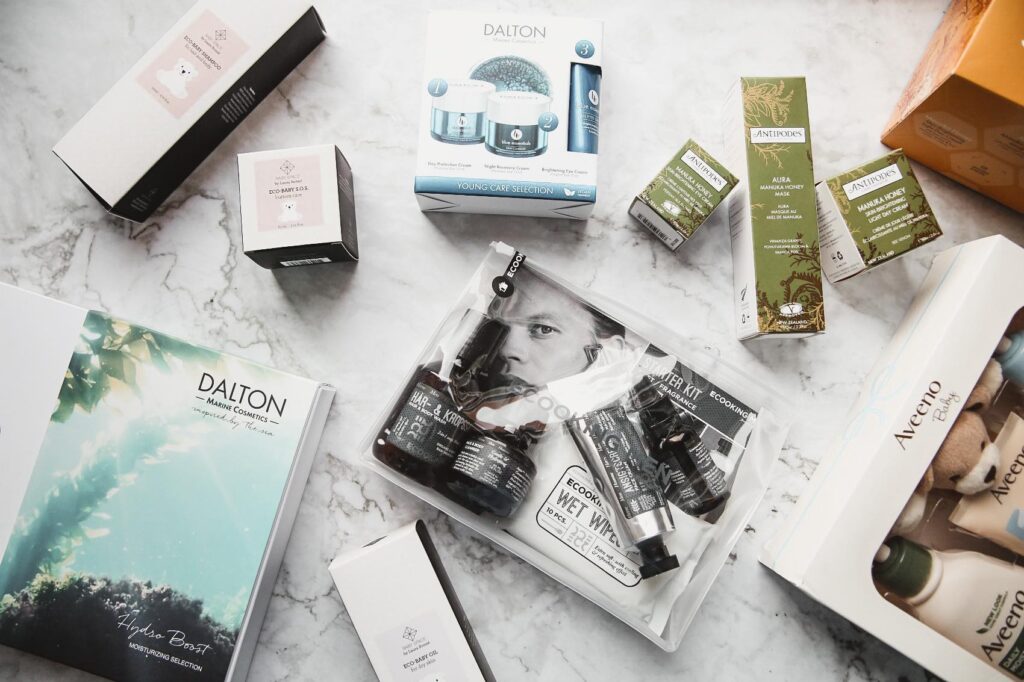 I'm excited to be sharing my first Christmas Gift Guide of the year. 2020 has been a weird year, to say the least. The stress has affected us all. With a lot of time spent at home and with it looking to continue over winter giving little boxes of self care can be a great way to show people you are thinking of them and their well being. This Christmas Gift Guide includes some of my favourite skincare brands. I've worked with Dalton Marine Cosmetics since January and their products are amazing. If you order before the 11th of November the code SINGLESCANDI will give 30% off most of their products including these brilliant gift boxes.
FOR WOMEN: DALTON MARINE COSMETIC HYDRO BOOST GIFT SET
As mentioned I'm a dedicated fan of Dalton Marine Cosmetic's extensive range of skincare products. Made using science and inspired by the sea using caviar, oysters and more your skin will love these. Use their clever skin coach on their website to ensure you receive tailored products for your specific needs. The Hydro Boost line is one of my favourites. It's fantastic for dehydrated skin. The gift set not only comes with the Hydro Boost serum and day cream but also the ampoules and even body care. Use code SINGLESCANDI for 30% off before the 11th of November.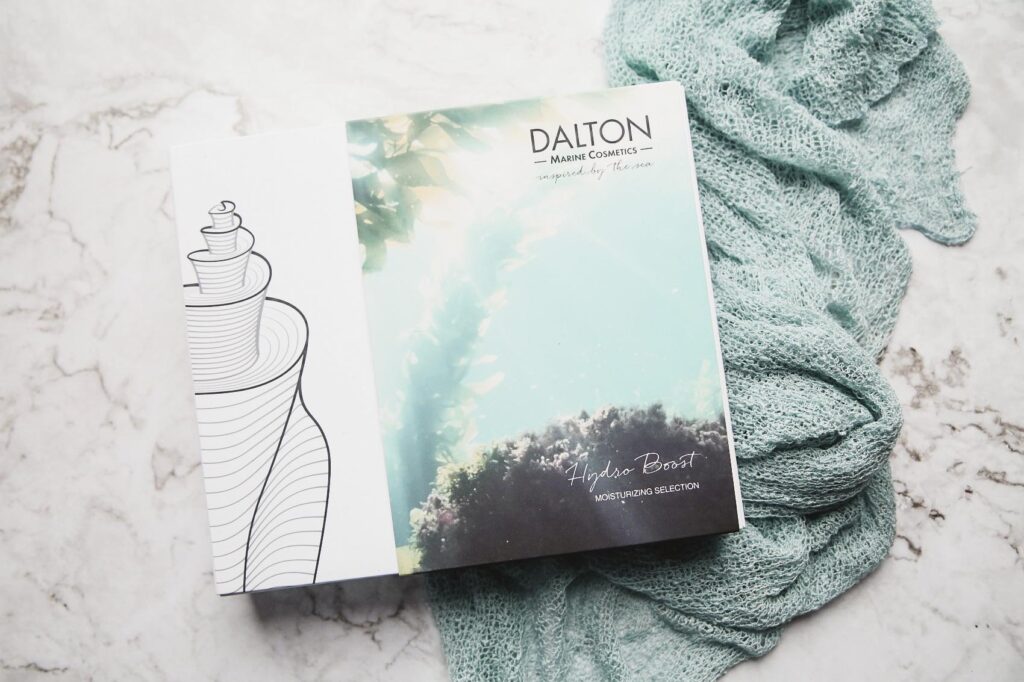 FOR WOMEN: ANTIPODES MAKUKA HONEY HEROES
Another skincare brand I adore is Antipodes. Their natural products really work wonders and their latest line made with Manuka Honey is great for brightening dull winter skin. The products nurture and leaves your skin soft and refreshed. If you suffer dark circles the brightening eye cream is terrific and the mask is great for when your skin needs a little extra help and you need a break! Find the Skin-brightening Manuka Honey Behive Box Set here.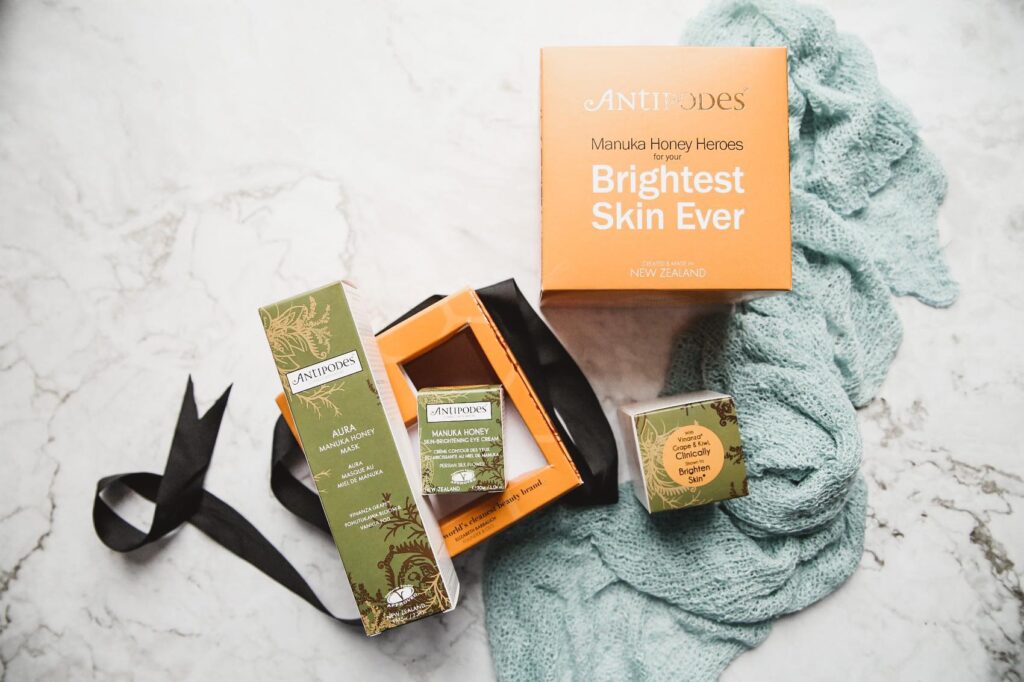 FOR MEN: ECOOKING MEN'S STARTER KIT
As you know if you been with me for a while I'm a huge fan of Danish skincare brand Ecooking. The simple yet highly effective products not only look great they work, too. I have a handful of go-to products and especially love their masks and serums. This starter kit is ideal for any man in your life who needs a skincare set that has it all. From face and body care to shaving and beard oil. It comes in a clear bag so easy to bring on travels… when we can do so again!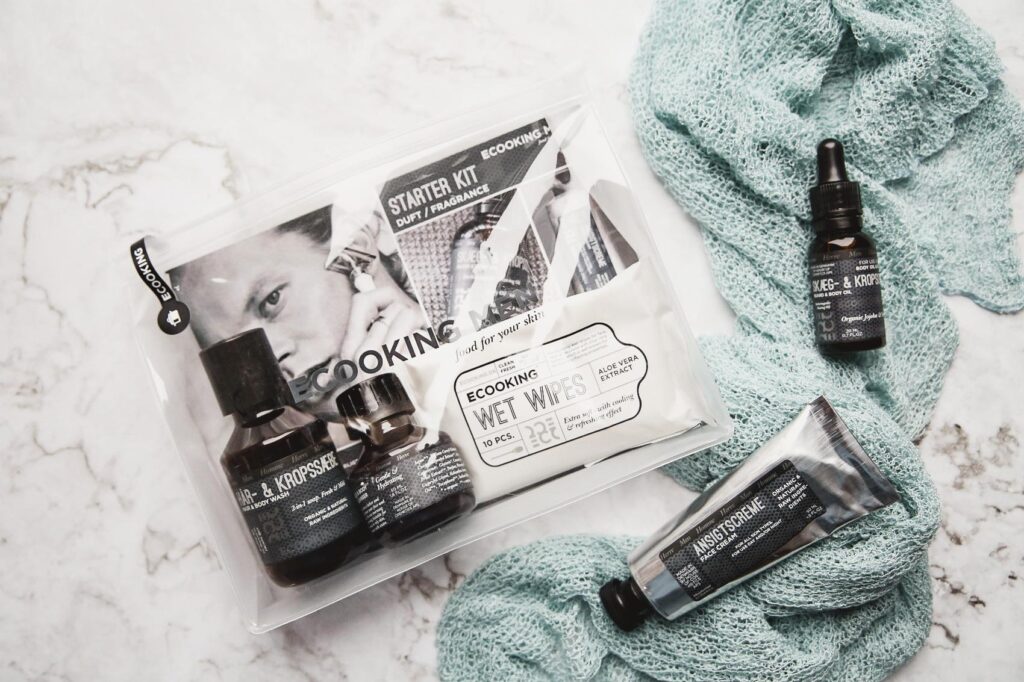 FOR TEENAGERS: DALTON BLUE LIGHT GIFT SET
If you need a skincare set for a teenager or someone who spends a lot of time in front of screens then the Dalton Marine Cosmetics Blue Light set is the perfect gift. It helps fight the damage of blue light and leaves your skin cared for and protected. The eye cream which I use is amazing and really protects the delicate skin around the eyes. Again remember to use the code SINGLESCANDI for 30% off.
FOR PARENTS AND KIDS: AVEENO MUM & BABY GIFT SET
This adorable gift set from Aveeno Baby is a lovely treat for new parents and babies. With Baby Hair & Body Wash and a Moisturising Lotion for your little one and a full-size body lotion for Mum and Dad as well, this could be the ideal present for friends or family member with babies. Plus it comes with a cute teddy comforter, too.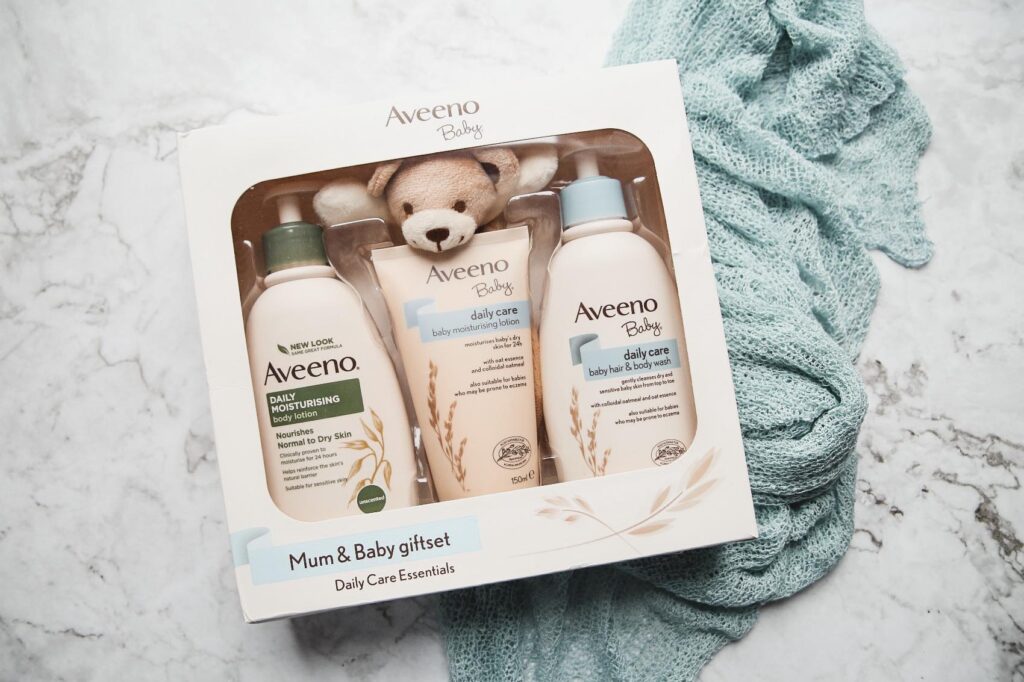 FOR BABIES: ECO-BABY BY LAURA BONNE NEWBORN SET
My brother and sister-in-law just had their first baby. While we still hope to go to Denmark this year around Christmas time it's too early to say whether it's going to be possible. I would definitely buy them this set from Danish brand Eco-Baby by Laura Bonne. With a Shampoo, Baby Oil and the Baby SOS nappy cream you have beautiful products to help you look after your baby. These products also come with the Cam Cam Copenhagen changing bag where you help a new mum in Nepal with every purchase.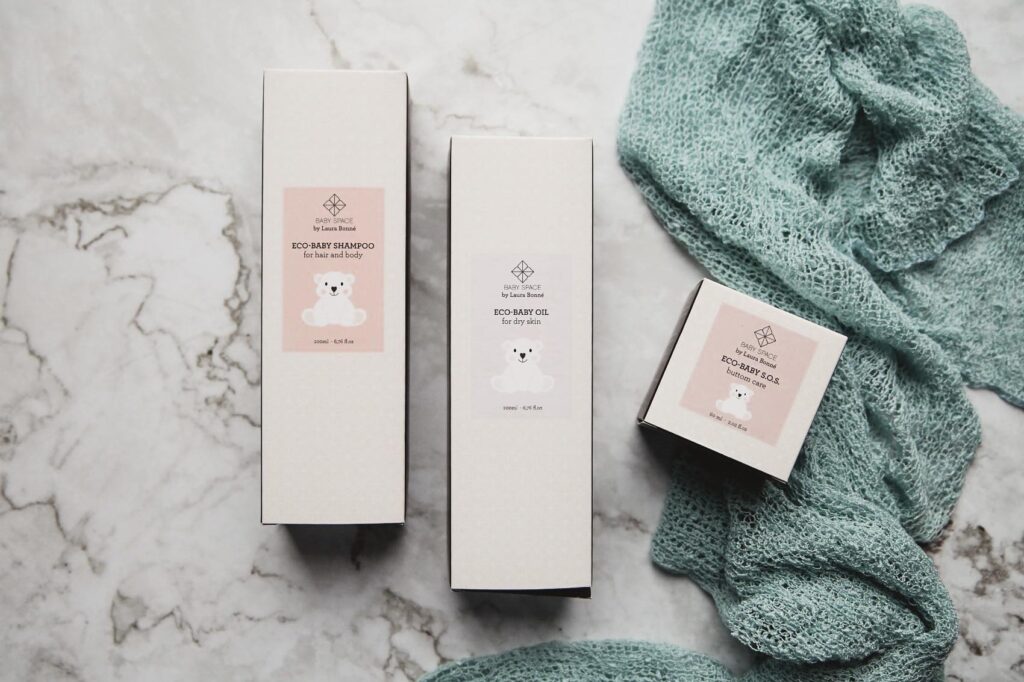 Disclaimer: I have tried and love all these products. They have been sent to us for review. All words, opinions and photographs are my own.