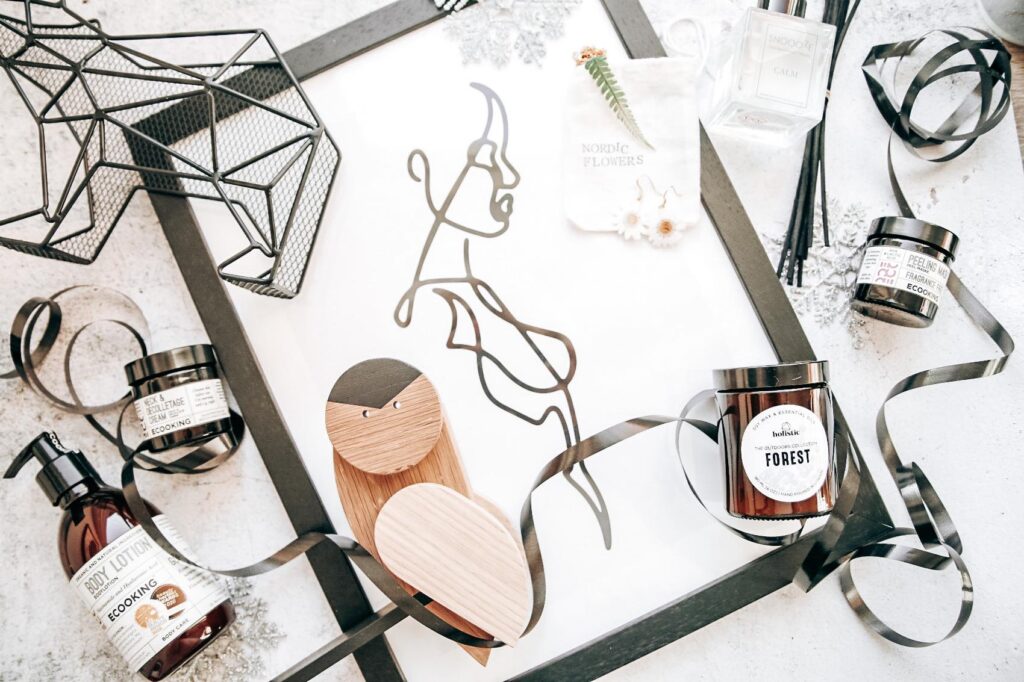 Every year I love putting together the best Scandinavian, Nordic and Scandi-inspired products. If you have a Scandi lover in your life. One that enjoys minimalist style, hygge and high quality then this guide is for you (and them!). It contains some of the most stylish products I've come across this year, many from small independent brands. While we might not have been able to travel much to Denmark, you can certainly bring some Scandi vibes to your home with these designs. Whether you are after homeware, skincare or jewellery it's all covered in this Christmas Gift Guide. If you still need inspiration then don't forget to check out my dedicated SKINCARE GIFT GUIDE FOR THE WHOLE FAMILY, my LUXURY GIFT GUIDE and my MUM & BABY GIFT GUIDE as well.
INK & DROP PRINTS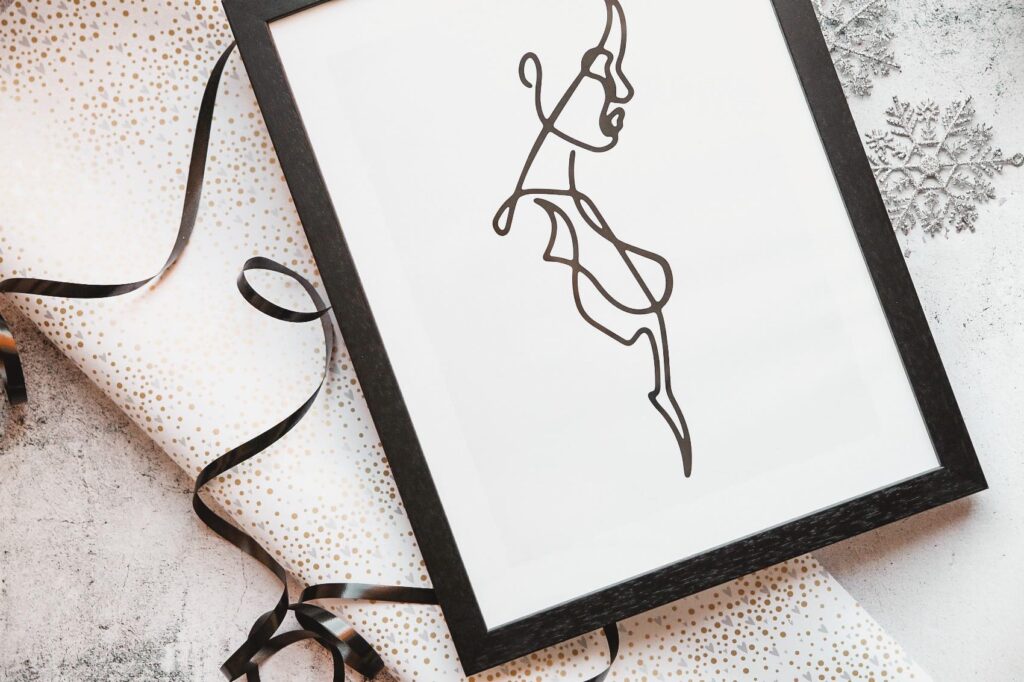 I'm still finalizing my little home office and I was searching for the perfect wall art when I came across Ink & Drop. A British based company that has an amazing collection of prints. You can buy them as they are or have them professionally framed. I can't wait to put these three pieces up and I urge you to browse their many inspirational quotes and designs. Framed prints can really make a room and these will hang over my clothing rail. When we have decided if we are staying here or looking at a new home in 2021 I will definitely be back for more for the rest of the house.
PRODUCTS FROM ECOOKING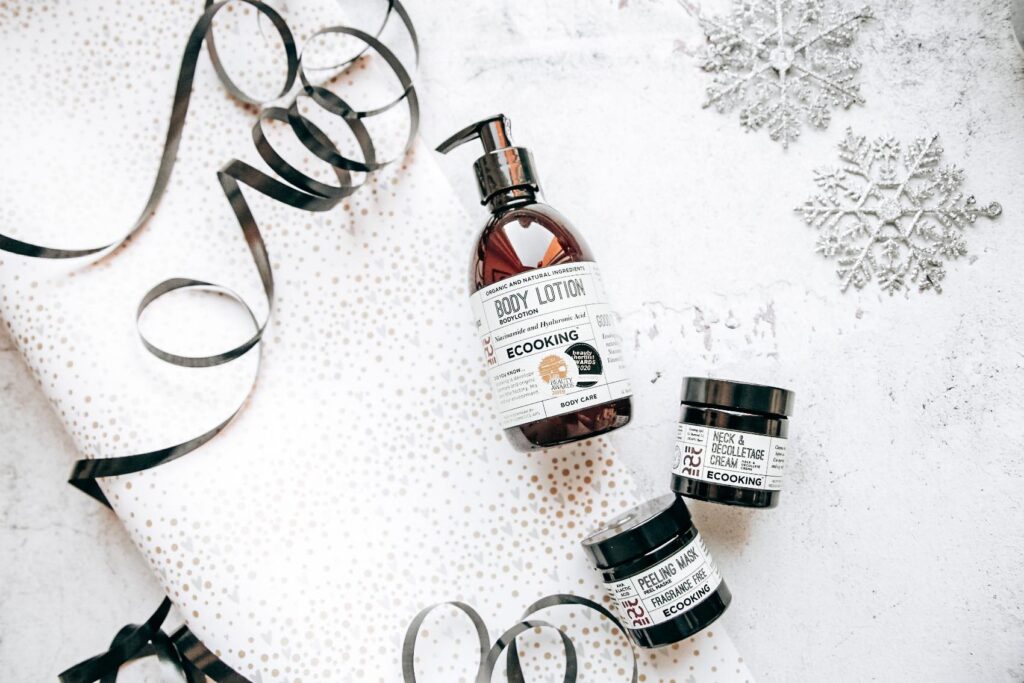 Ecooking is my go-to-skincare brand from Denmark. I love their design, their ethos and the products so much. They are innovative and bring out new exciting products all the time. I can't wait to try their new Vitamin C Serum that many rave about already. A lot of their lotions and potions win awards and I can fully see why. They are made using natural ingredients and I'm so pleased they have reached the UK. If you know someone who loves good skincare and longs for that Scandi glow then this is the brand to gift this Christmas.
MAGNETIC WOODEN OWL FROM ESNAFTOYS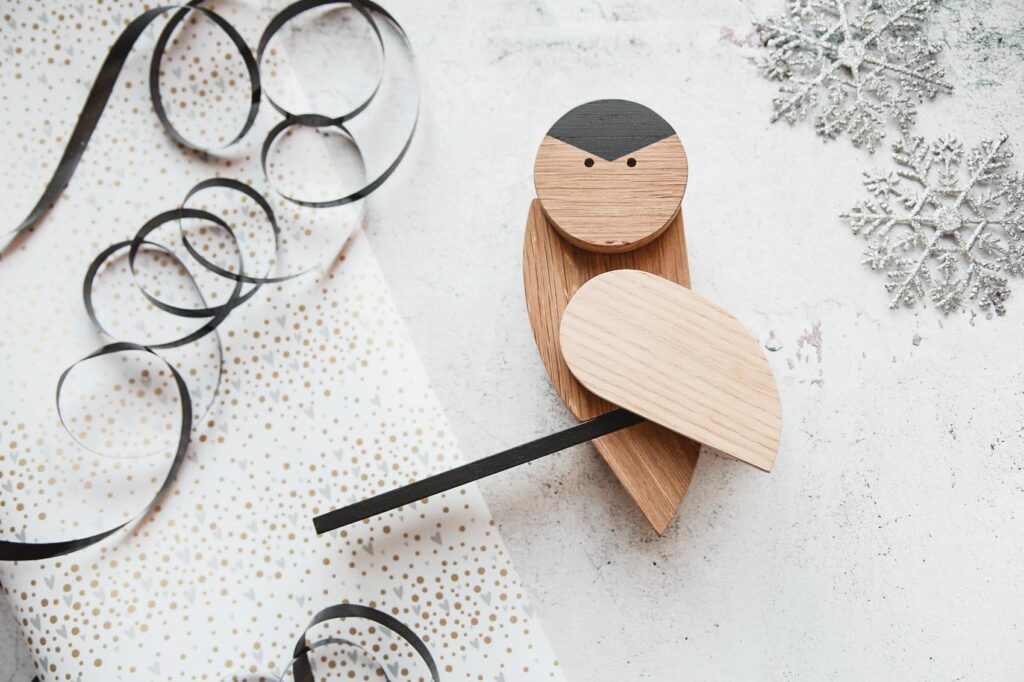 I was introduced to ESNAFtoys, a new European brand, in the summer. They kindly gifted Caspian a set of their magnetic wooden AFRICA animals. He absolutely adores them and they are possibly the most stylish toys I've ever seen. Sturdy yet elegant and easy for little hands to play with. They've just brought out a dinosaur collection and it's amazing! I will be gifting these for kids of friends and family in 2021 and I'm sure they will become collector's items that can be passed on from generation to generation.
They also do a high-end yet very affordable homeware collection that this elegant Nordic Owl is a part of. It's beautifully made and has a few different options for display. The invisible magnets mean you can easily put it together and it will look wonderful on a shelf or desk. As these hand-made products are being shipped from Bulgaria I highly encourage you to order soon as due to COVID-19 delivery might take a little longer.
JEWELLERY PIECES FROM NORDIC FLOWERS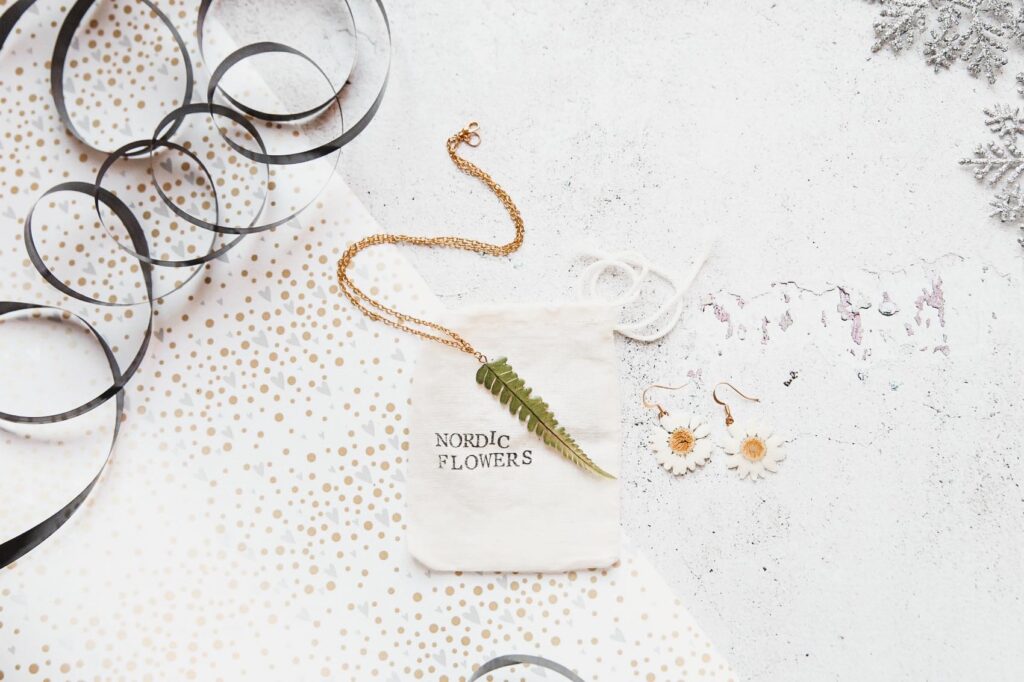 Another talented designer is London-based Norwegian Anna behind Nordic Flowers. These real flower jewellery pieces are simple yet striking. The flowers are picked in Norway, pressed and then encapsulated in clear resin before being turned into beautiful necklaces and earrings. She also does key-rings, so if you know your receivers favourite flower you can gift them something truly unique and special here. The daisy is my grandmother's (and the Danish Queen's favourite flower) and they look just beautiful. I've already had so many compliments. The Fern necklace oozes Scandi style and will make any outfit this winter and spring. Anna also does personalised items with initials or names. It comes beautifully gift wrapped.
SNOOOZEWORLD REED DIFFUSER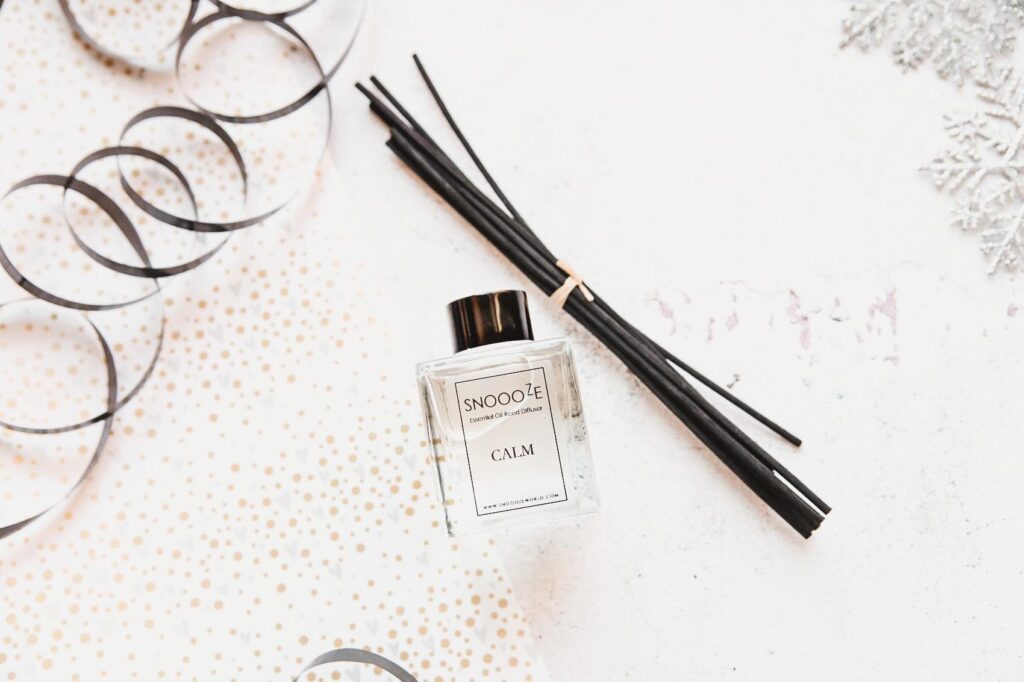 Normally I would highlight Snooozeworld's amazing travel pillows. They certainly make brilliant gifts for any travel lover in your life. Hopefully we can all start exploring the world again in 2021. In the meantime you want to create a relaxing sleep enviroment at home. Snooozeworld has recently launched a collection of scented candles and reed diffusers to help you do just that. The CALM and RELAX scents smell divine and are the perfect gift for anyone who enjoys natural products with essential oils in stylish packaging.
NORDIC FOREST SCENTED CANDLE FROM HOLISTIC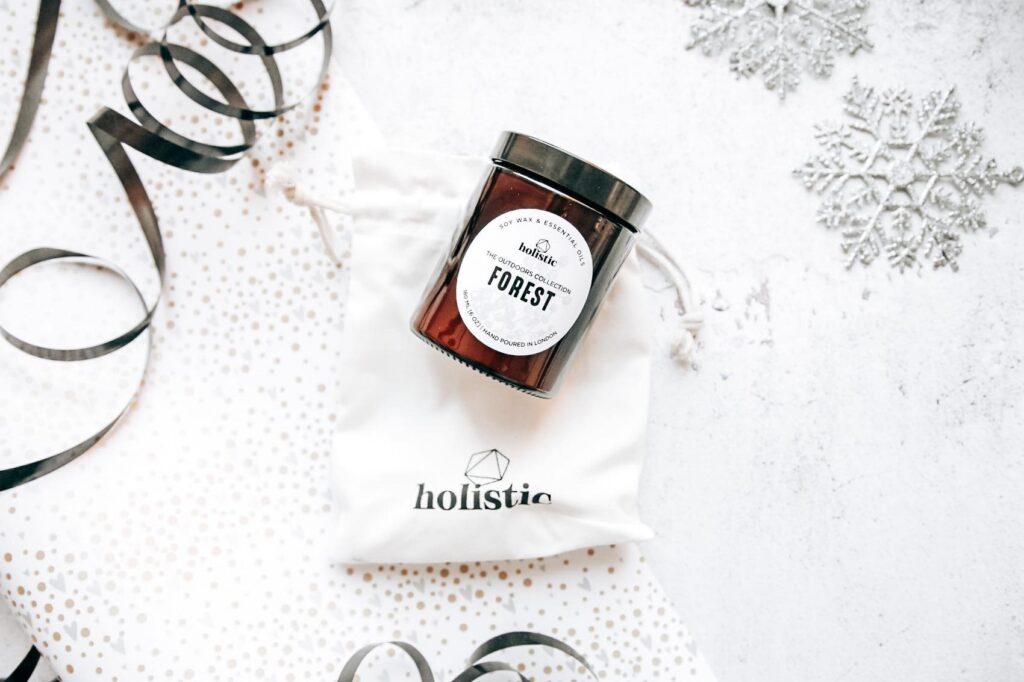 Speaking of scented candles and I have to highlight the gorgeous collection from Holistic. Especially their FOREST candle which takes me straight back to Nordic Fir forests. I love going for walks in the woods when I visit Denmark and since we can't go at the moment this is the next best thing. It's part of their outdoors collection and made with soy way and essential oils. If you love vegan, organic candles check out their full collection of scents online.
BEAR LETTER HOLDER FROM KIKKERLAND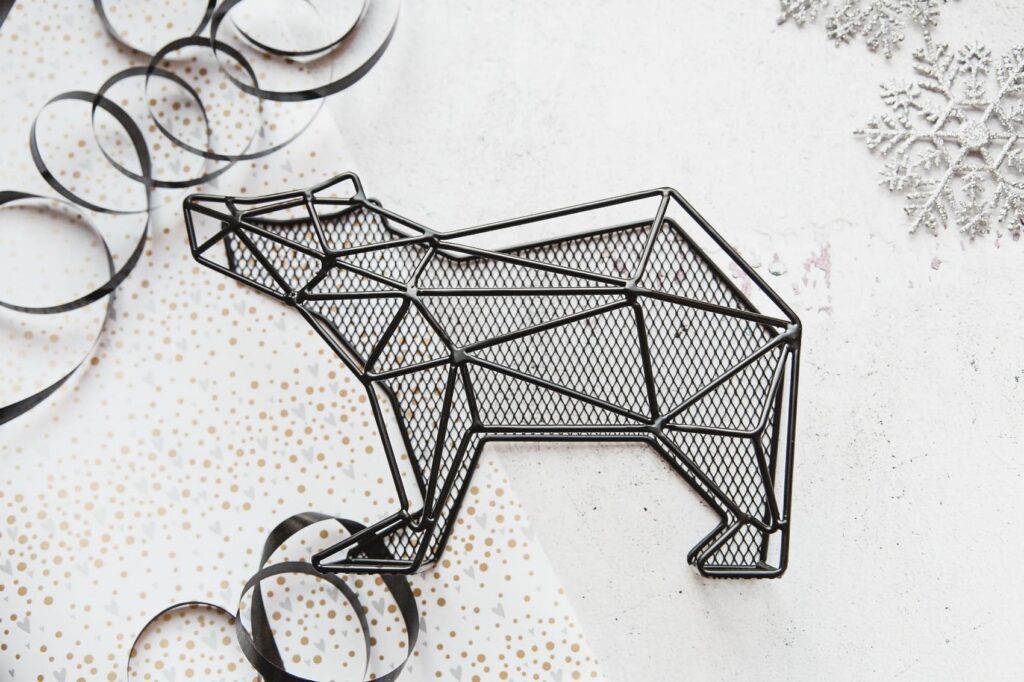 Geometric is always a hit when it comes to creating a minimalist Scandi look. If you misplace your keys and forget to pick up your mail like it often happens in our house (Daddy Long Legs… although I'm not pointing fingers, just gifting him this at Christmas) then you need this stylish letter holder. Whether you use it for incoming or outgoing mail it will be organised, kept in one place and you can even hang your keys on there, too. It can sit on a side table or desk or be hung on the wall. Part of a great collection from Kikkerland. This brand supports and represents independent, self-producing designers from around the world. In addition, their 15-person in-house design team creates and develops new products every day. 
BEDSIDE POCKET FROM KIKKERLAND
In recent months I've tried to keep our bedroom more organised. I've cleared out a lot and always look for stylish solutions to staying clutter-free. Not easy with two little boys who insists on bringing all their toys in and then abandons them to play with our phones and tablets. I love this felt bedside pocket from Kikkerland. It means you have your bedside items to hand yet stored away. Felt is used a lot in Scandinavia and the rustic look and feel bring a Nordic touch to your bedroom. Kikkerland has a full collection of brilliant and useful items so check them out for that special gift.
Disclaimer: Items in this gift guide has been sent for review. I only feature items I stand behind and can endorse personally. All words, opinions and photographs are my own.