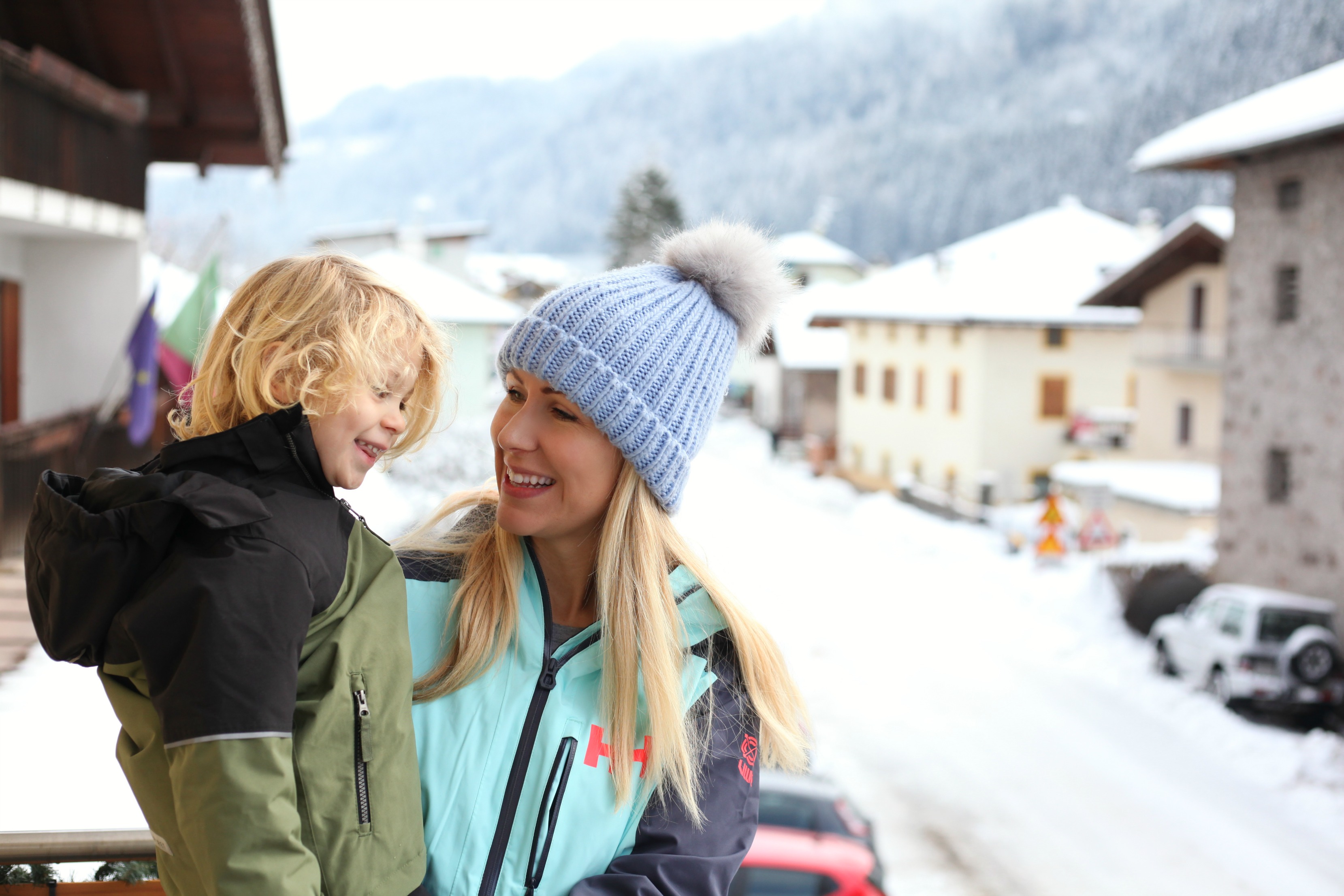 This is an advertorial post
As a family, we love to get out and see the world. I think it's important to introduce children to other cultures. Teach them about life outside their immediate neighbourhood. I was fortunate to be travelling from a young age. I especially loved exploring Europe with my parents and siblings. For many years we would venture on an annual winter break and I learned to ski from the tender age of six. However, I was never fearless like the others. Although I do enjoy going down the slopes and taking in the beautiful scenery of snowy mountains. We visited France, Austria, Switzerland and even went all the way to Canada one year, yet I had never tried skiing in Italy. Until this December!
We were kindly invited to visit the beautiful region of Val di Fiemme in the Dolomites. A couple of hours' drive from Venice or Verona airport in the northern part of this beautiful Mediterranean country. There are plenty of car hire options at the airport. It's all easy to organise from home. Both Easy Jet and British Airways fly directly from the UK, so a journey to the Dolomites can swiftly be arranged.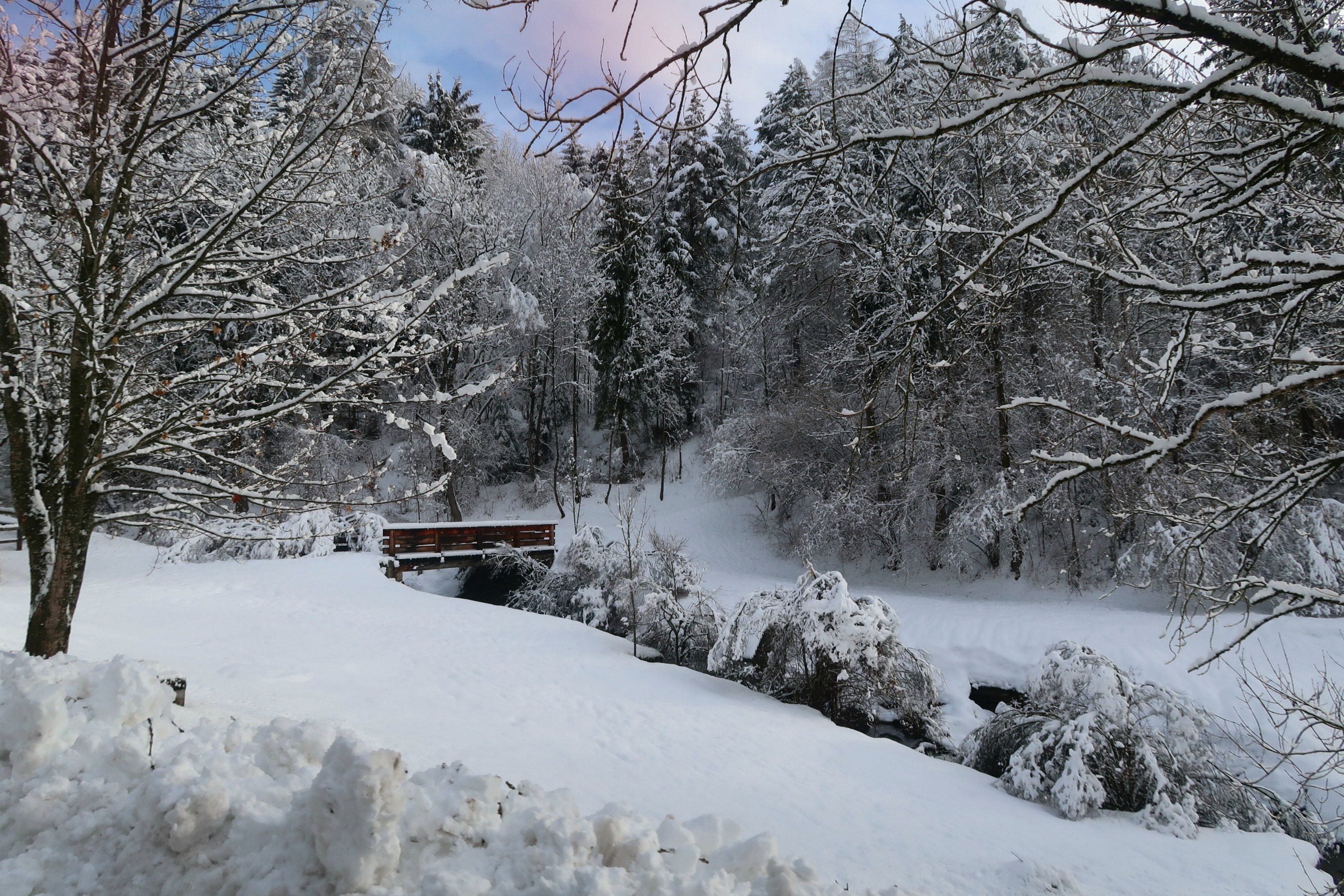 WELCOME TO A WINTER WONDERLAND IN THE ITALIAN DOLOMITES
As we made our way from stunning Venice we were met with an ever-changing scenery. From traditional Italian villages at the foot of the mountains to the snow-covered vines as we drove up and up. Unlike in the UK, they are so used to dealing with the snow here that all major roads are soon cleared making the drive easy and comfortable. There is a fantastic community spirit. We saw neighbours helping each other shovel snow and clear paths allowing traffic to flow.
Val di Fiemme is a perfect family holiday location. From child-friendly hotels and impressive restaurants to an amazing range of activities ensuring there is plenty to do no matter the weather. The snow in itself will be a huge attraction for kids and Caspian loved having snow-ball fights with us. Not to mention Mummy and Daddy's undivided attention. This is one of my main reasons for taking a holiday. At home, it's easy to get caught up with work and everyday life and so you forget to live in the moment and enjoy spending time together. Even a few days away leave you feeling invigorated and refocused.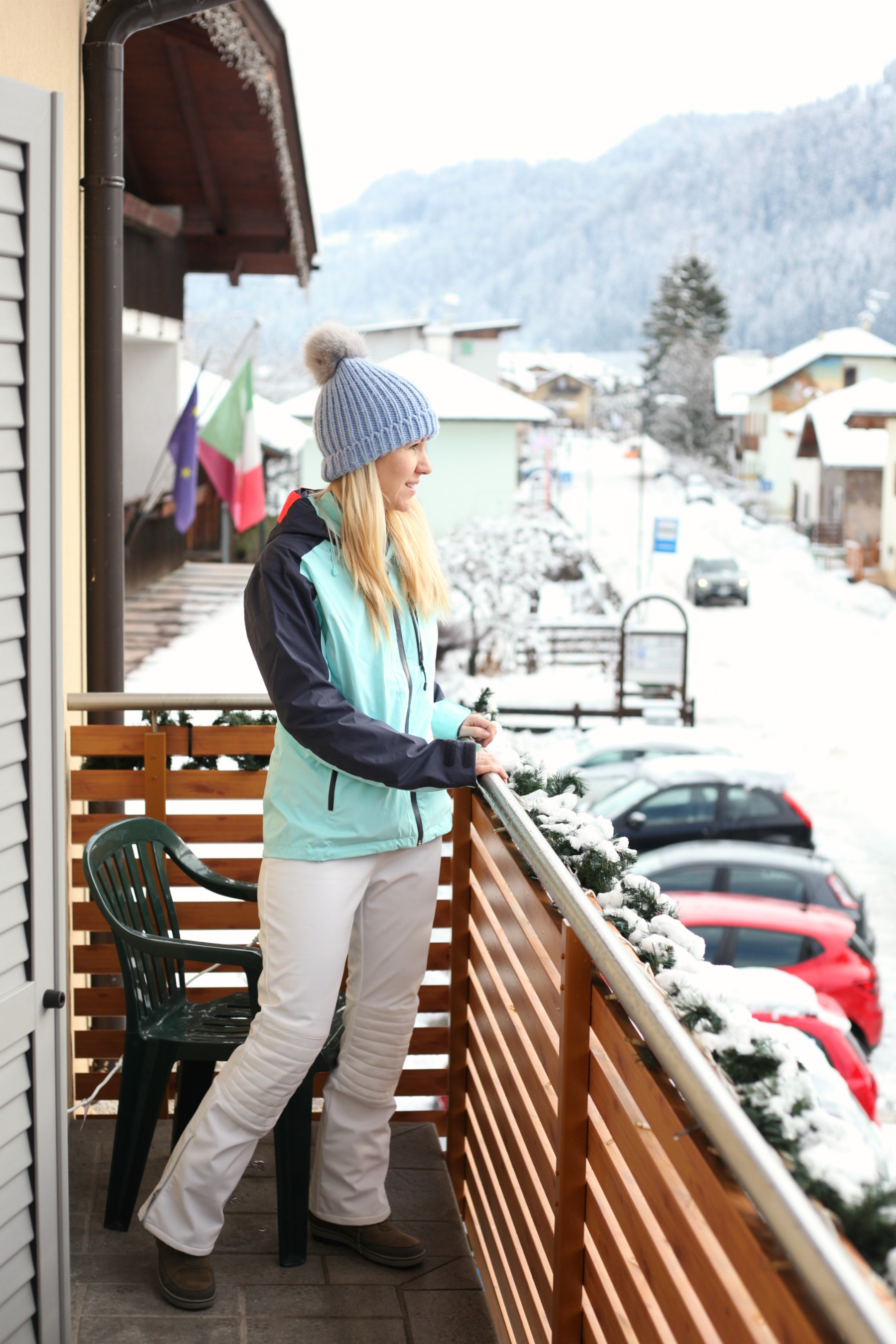 I was comfortably dressed in amazing outerwear from Norwegian brand Helly Hansen. Perfect for on and off the slopes.
BEAUTIFUL ITALIAN VILLAGES WITH PALACES AND LOCAL ART
We were truly taken aback by the beauty of the villages in Val di Fiemme. Especially Cavalese is worth a visit and also a great location to stay with many inviting hotels. The newly refurbished Orso Grigio is an excellent choice and located centrally in this little town. They serve spectacular food, too. You can read more about hotels and restaurants in my next post on Val di Fiemme.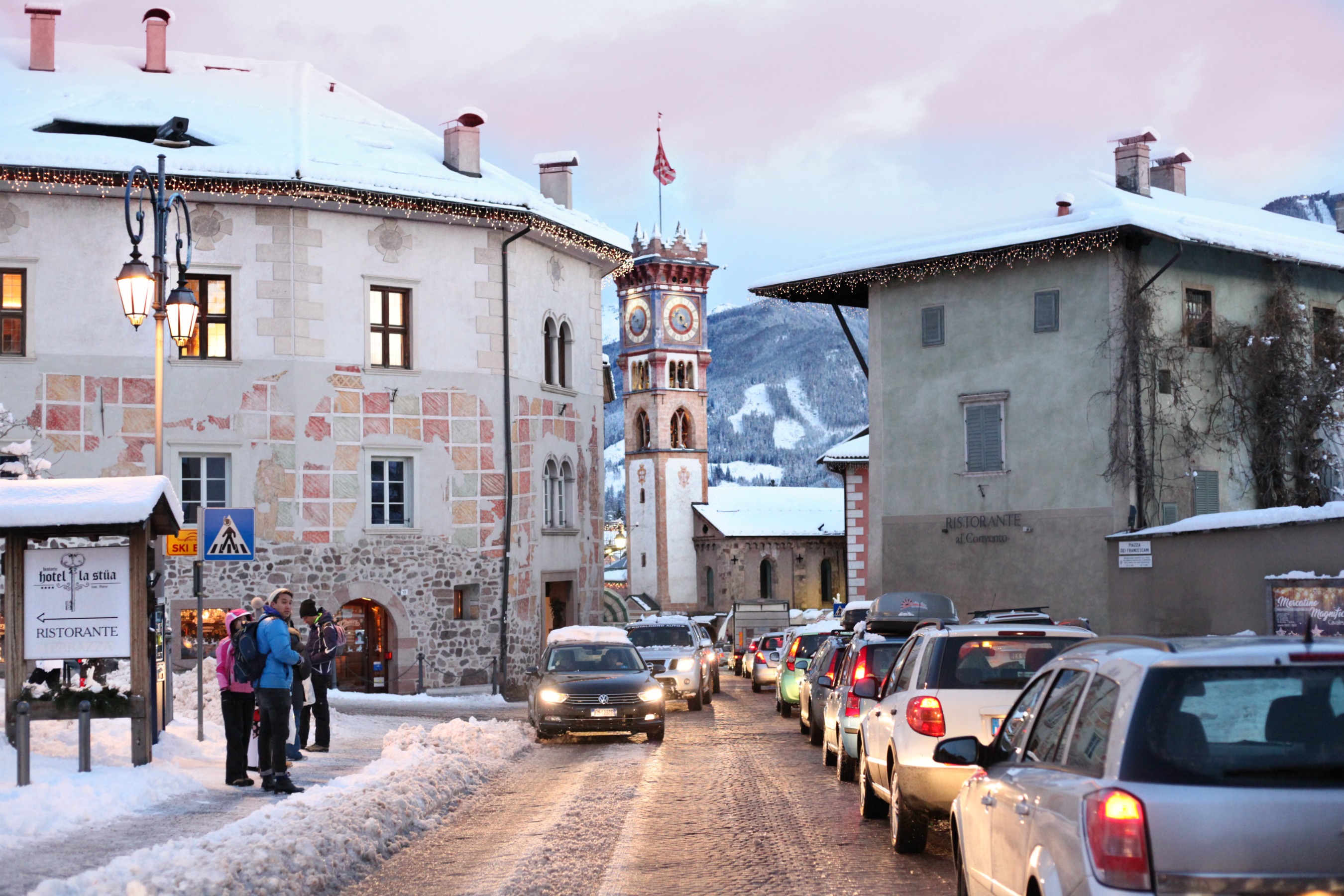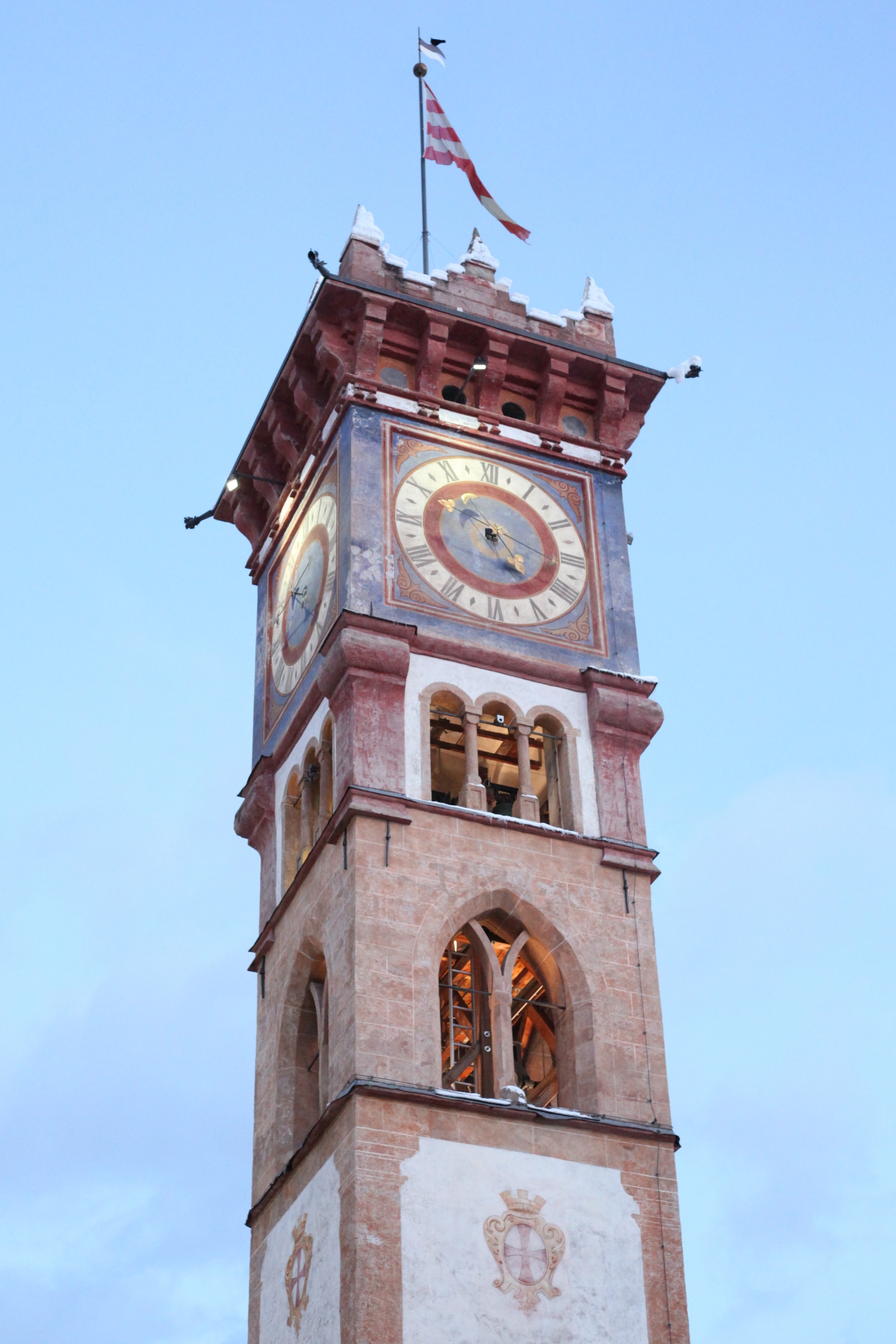 We took one of the horse-drawn carriages for an open-air tour of the sights of Cavalese. Including passing a remarkable church and the inviting Christmas market. We also had a guided tour of the old Magnifica Comunità Palace. It holds an interesting history and displays exhibitions of local art, traditional and modern. This area is known for its wood which was used for amongst other things the Stradivarius violins and cellos. The pine timber is amazing and is what has made this place. A fascinating visit and the palace also caters to children with fun and educational activities all year around.
A WORLD OF FAMILY FRIENDLY ACTIVITIES IN VAL DI FIEMME
Speaking of activities, then this is a fabulous area for families as there is a world of offers on your doorstep. There are ski busses running all day ready to carry you from your hotel to the slopes. Experienced ski instructors will teach you and your little ones how to conquer the snowy pistes.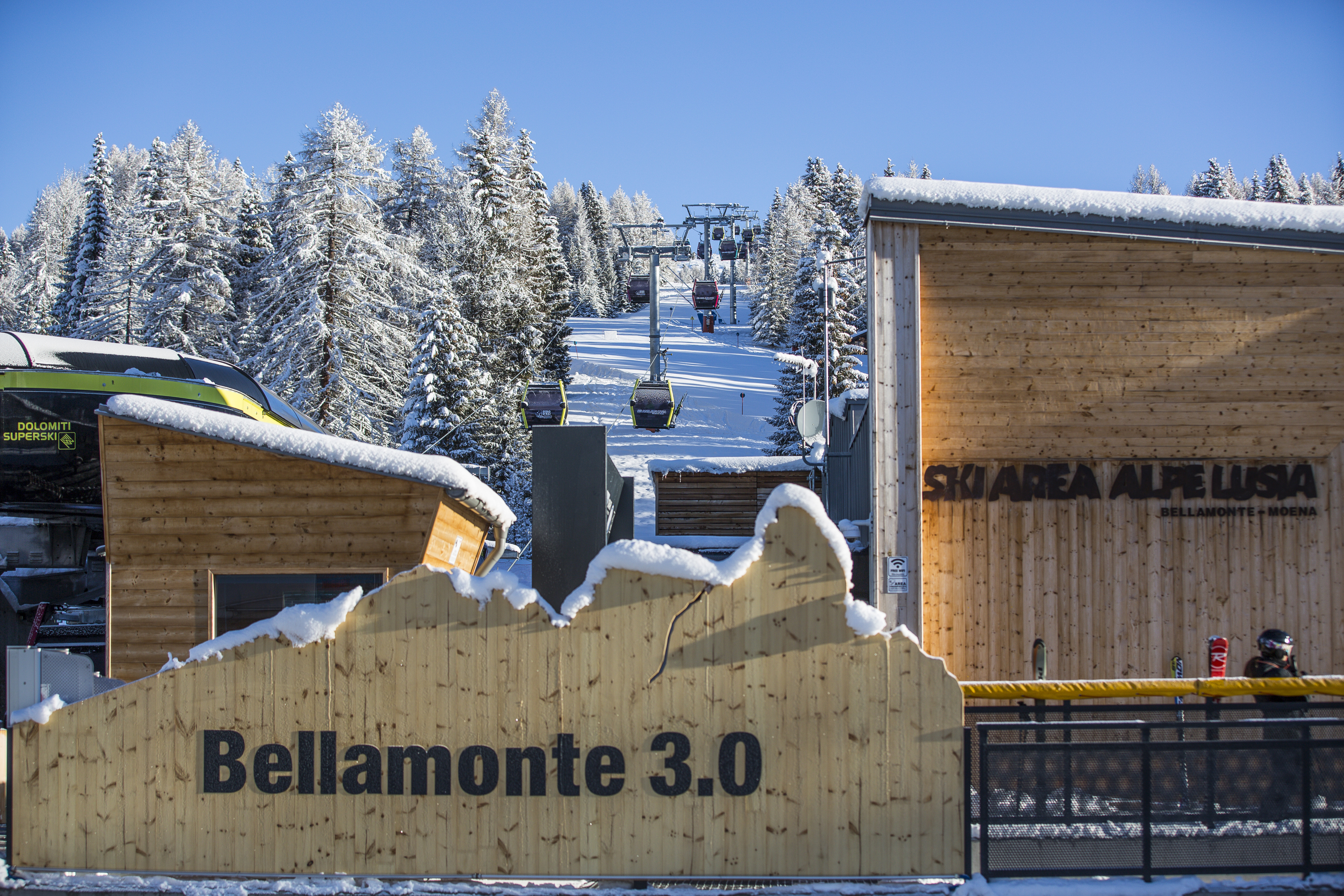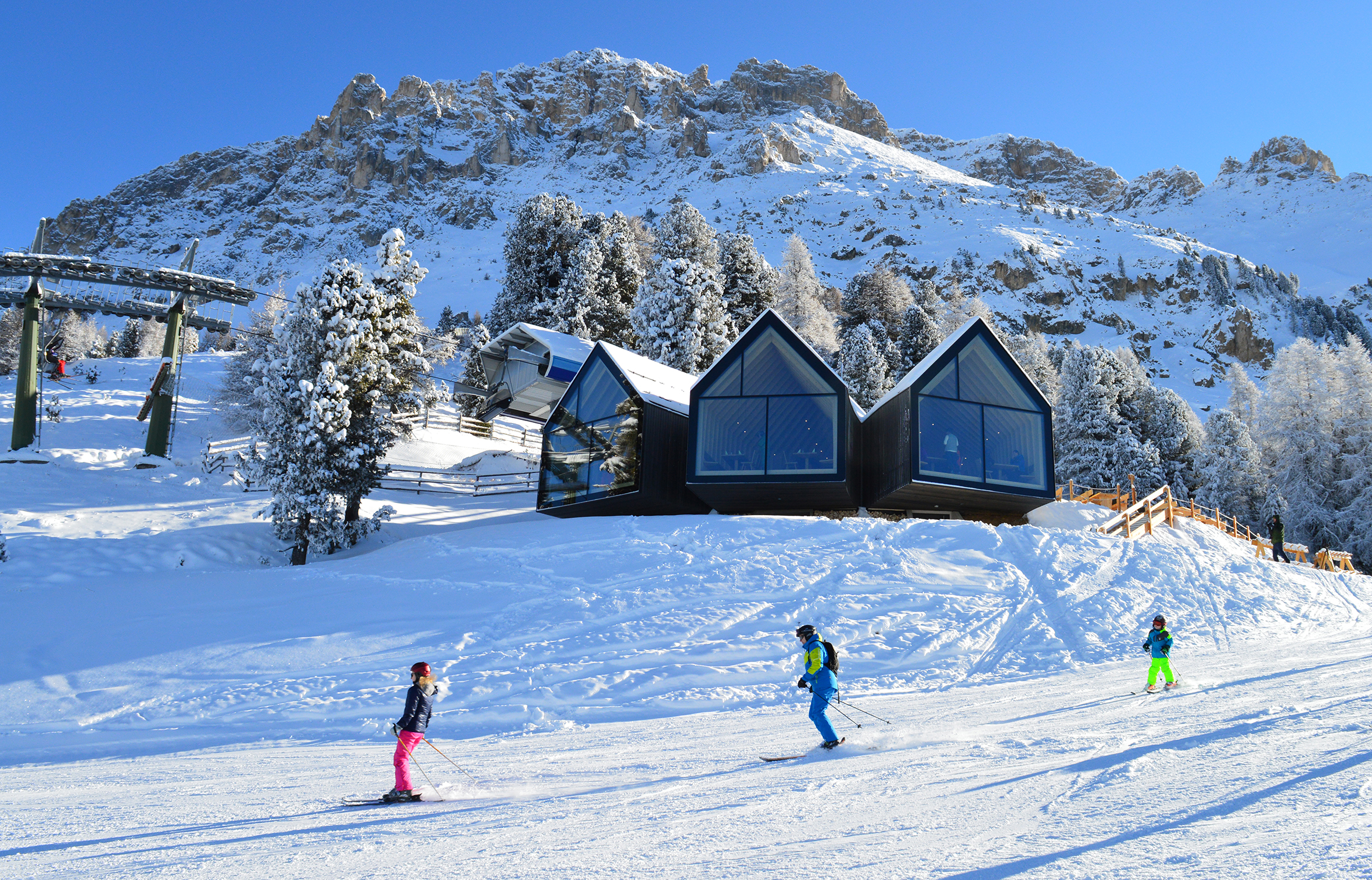 You can rent all gear including both alpine and nordic skis, helmets and ski boots. Here's a great guide that will help you choose ski boots for beginners https://www.globosurfer.com/best-ski-boots-for-beginners/.
The shop is conveniently located at the foot of the slopes in Bellamonte-Lusia, one of the ski areas, so you can get straight on the lifts and up the mountain once kitted out. If the youngest members of your family are not quite ready to tackle the slopes, then there is an impressive nursery, too. Daddy Long Legs and Caspian enjoyed a couple of hours of play while I went skiing. There's an outdoor playground as well as an inviting indoor space and according to my other half the cleanest play area he has ever seen.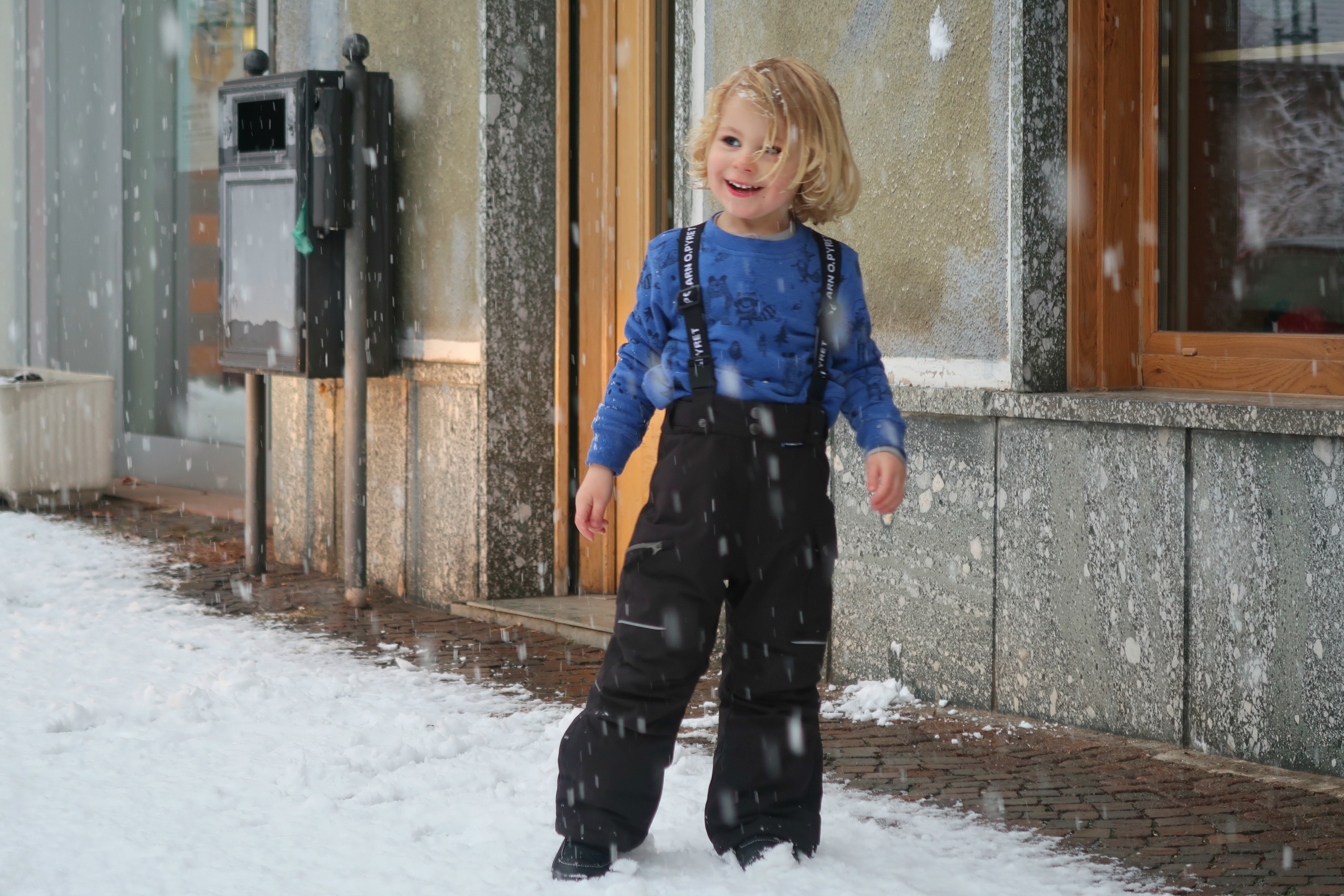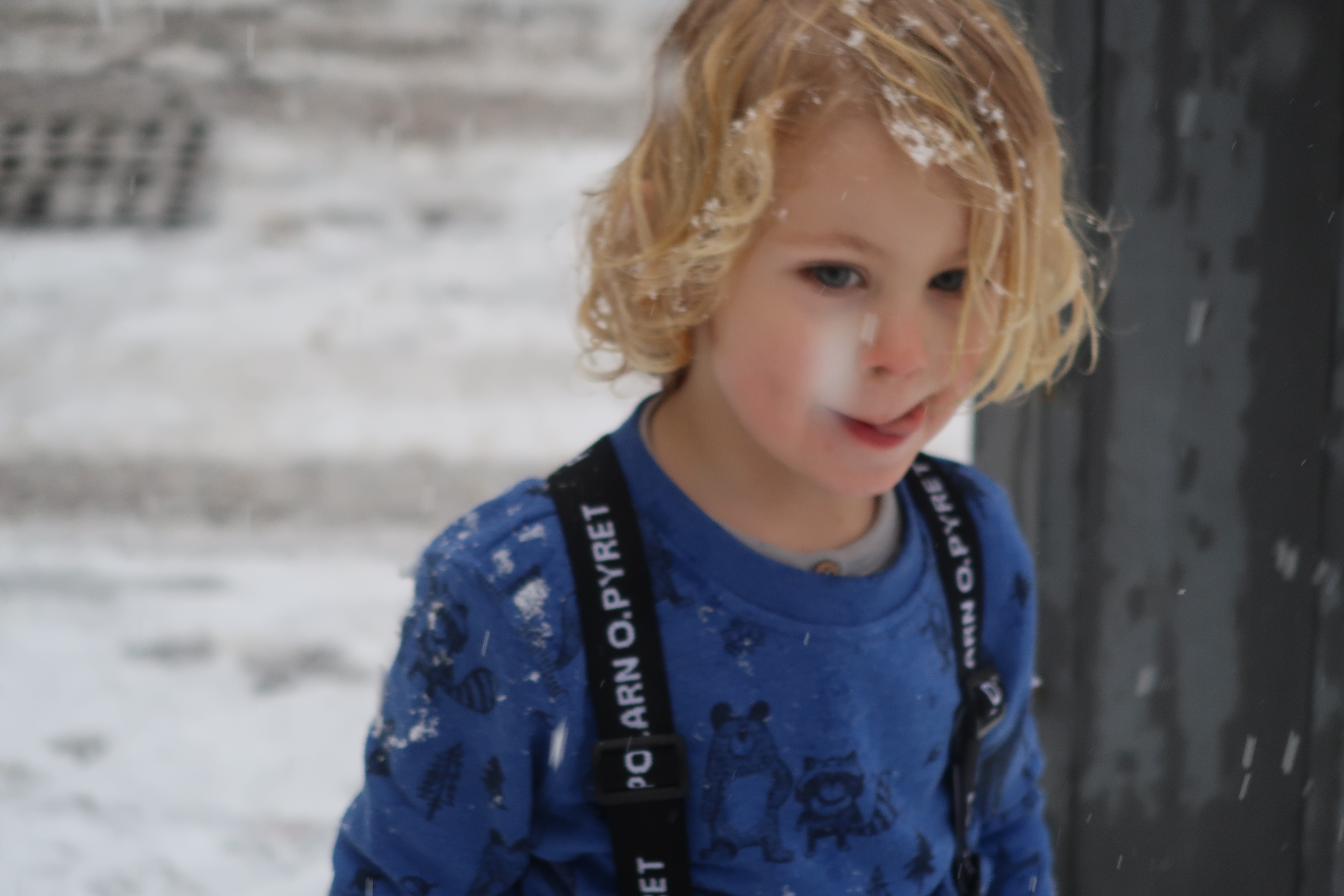 TIME TO RELAX WITH A SWIM
When you a ready for a relaxing time then head to the public wellness centre in Cavalese. It was recently refurbished and boasts several pools including two especially for families/children and a thrilling waterslide. Relax in the outdoor hot tub and take in the splendid panoramic view of the snow-covered mountains. It also has steam rooms and a sauna, changing facilities with lockers, showers and hair dryers. A day ticket is €20. I went in with Caspian while Daddy Long Legs was pleasantly surprised by the proper Italian cappuccinos at the cafe which overlooks the pool area.  He remarked that the British high street coffee chains have nothing on this place when it comes to crafting a delicious cup of milky coffee.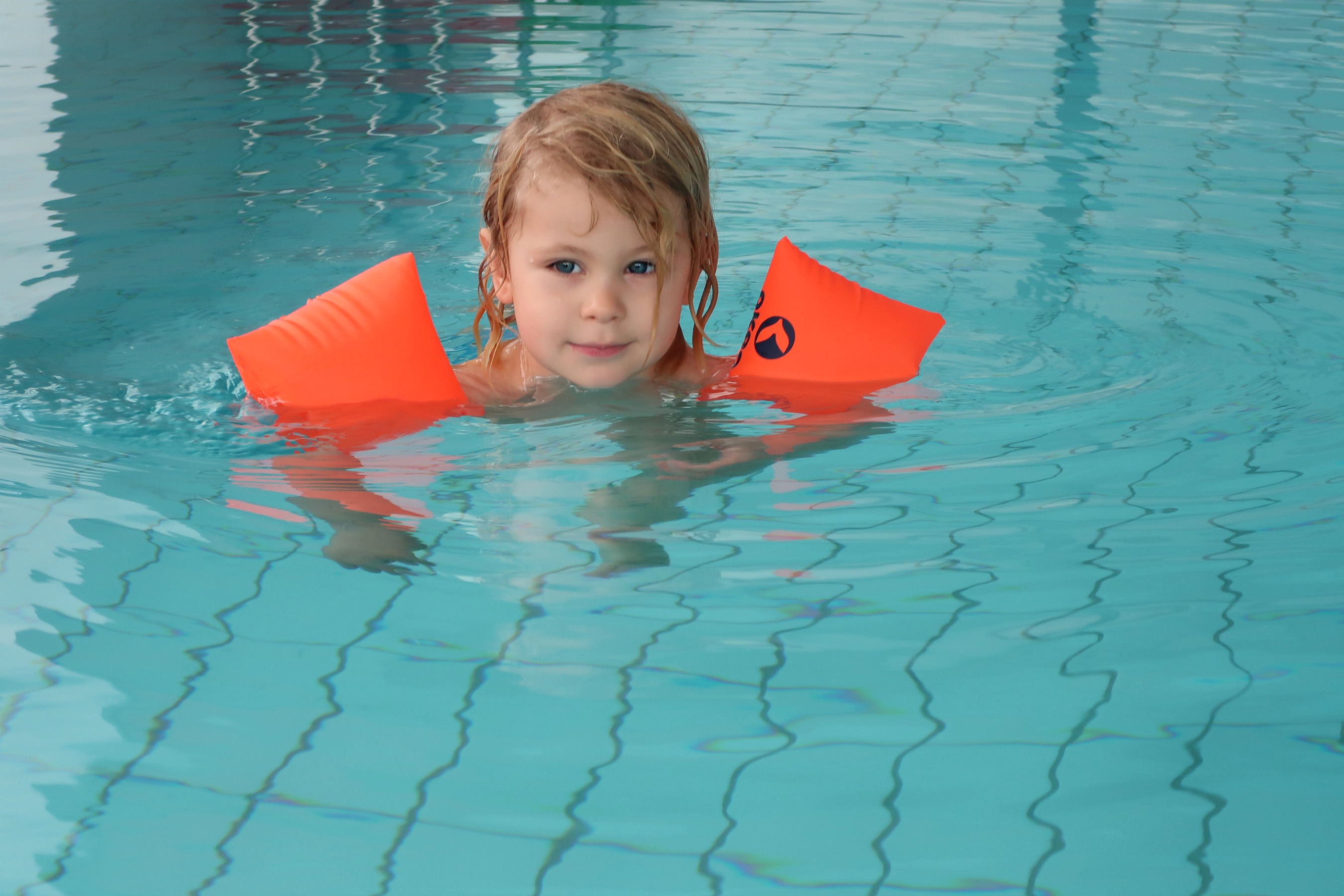 Due to heavy snowfall we, unfortunately, missed out on a few things. One was a visit to the Dragon Forest which has an inviting family-friendly walk and sounds like an enchanting experience. We hope to go there next time we visit Val di Fiemme.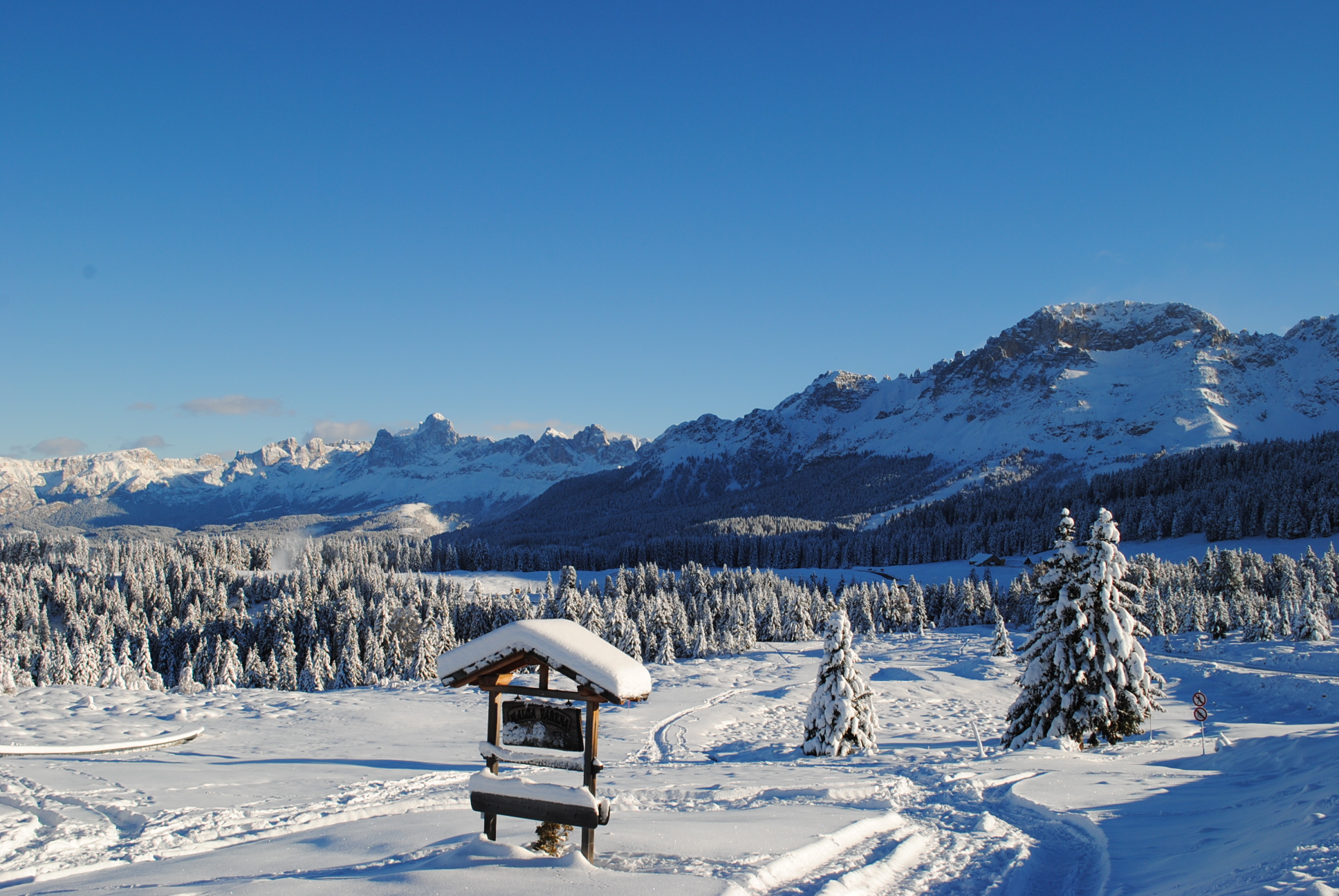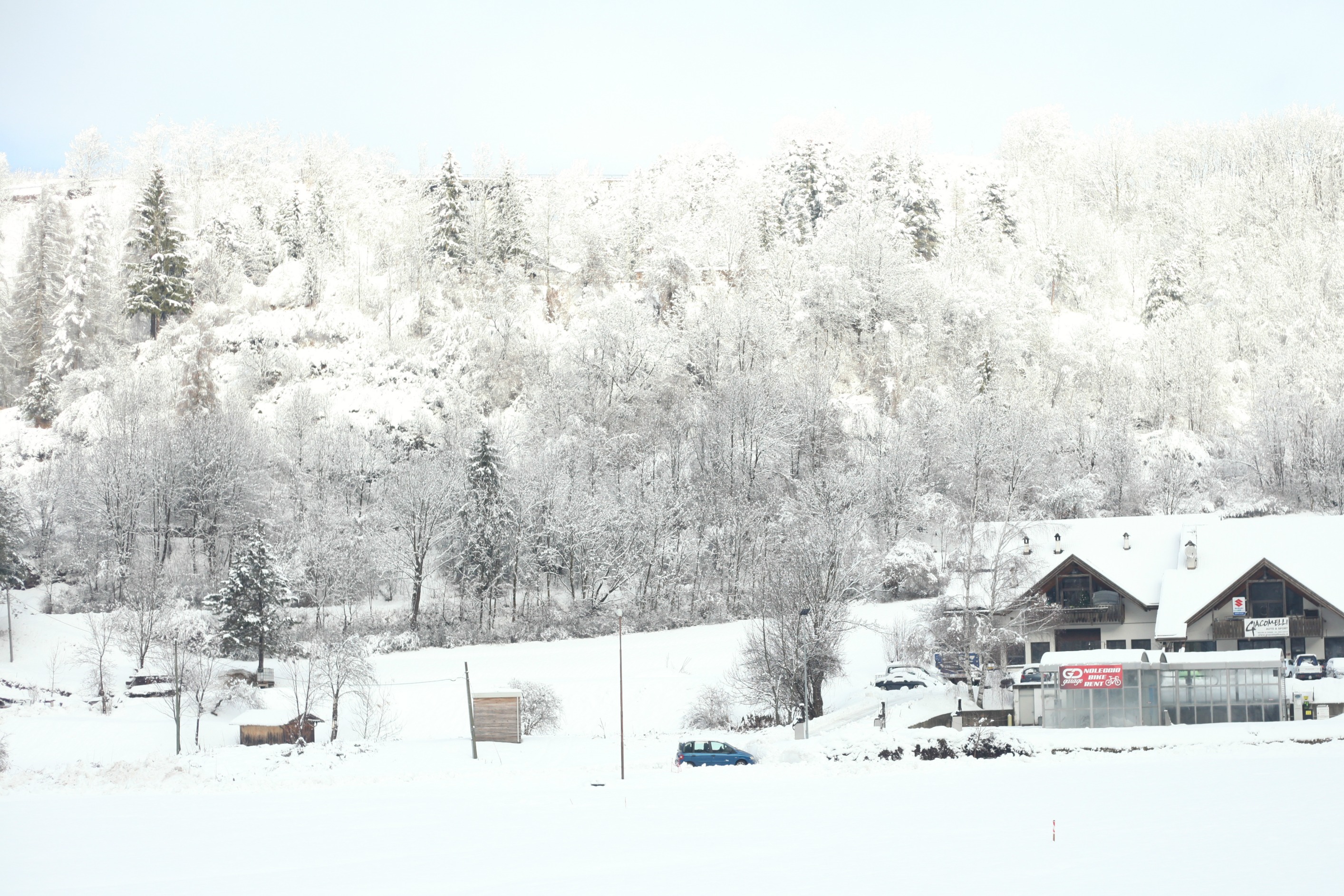 WELCOMING VILLAGES WITH EVERYTHING YOU NEED
As we visited over the Christmas break everything naturally felt very festive and places were beautifully decorated indoors and out. The intimate and enchanting Christmas market in Cavalese is worth a visit offering local specialities and traditional Italian treats to take home.
If you worry your children are too young for this sort of holiday, which I will admit crossed my mind, and might not remember it later in life? Then think about the fact that sometimes it's more about the moment than memories! Memories are brilliant and seeing the wonder on your little ones' faces as they experience everything around them will stay with you forever, plus they will have a special magical treat in that particular moment which is so important, too. Teach them to live in the now!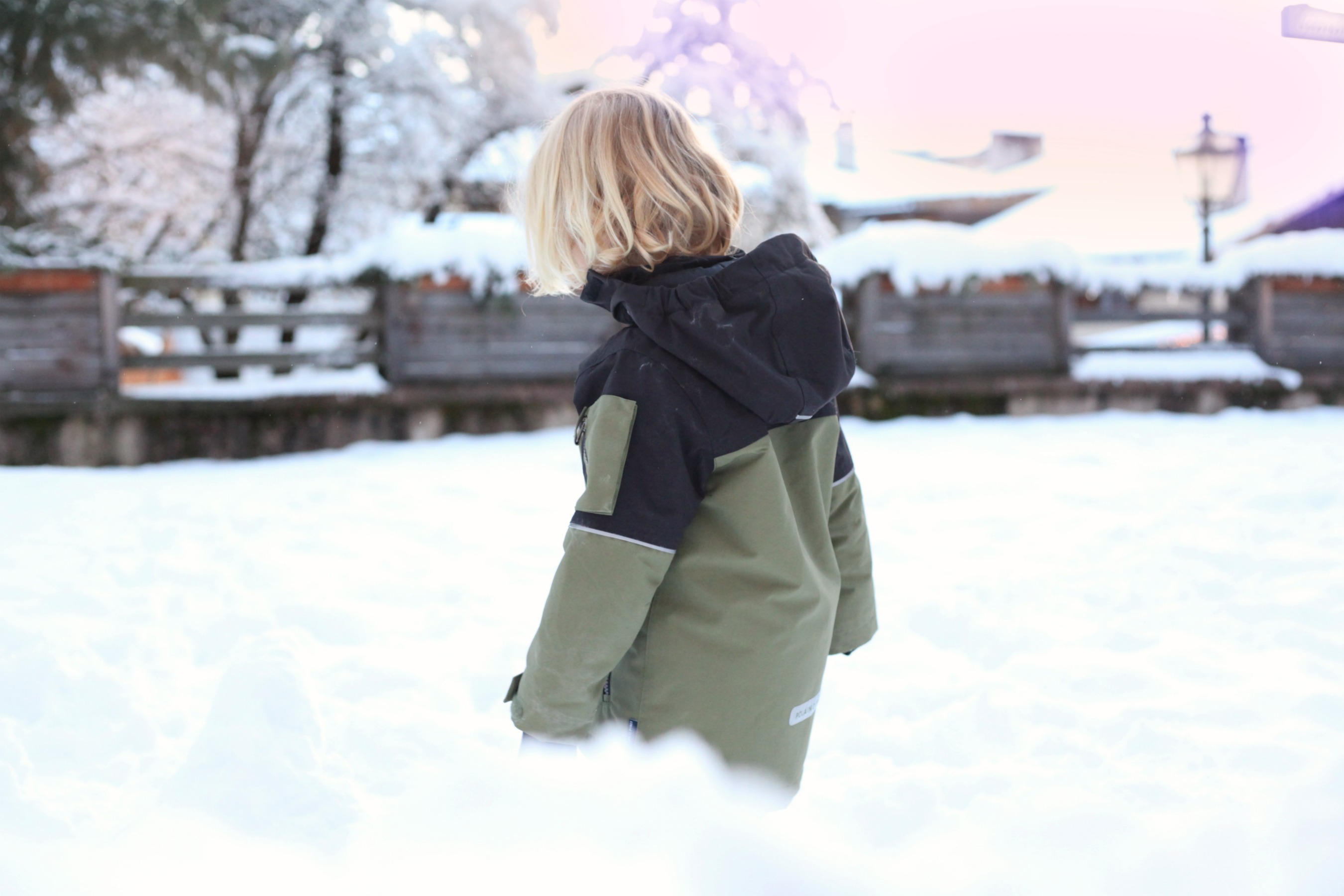 Caspian was warm and comfortable in skiwear from Swedish brand Polarn O. Pyret. This meant he could enjoy time playing in the snow without getting wet or cold.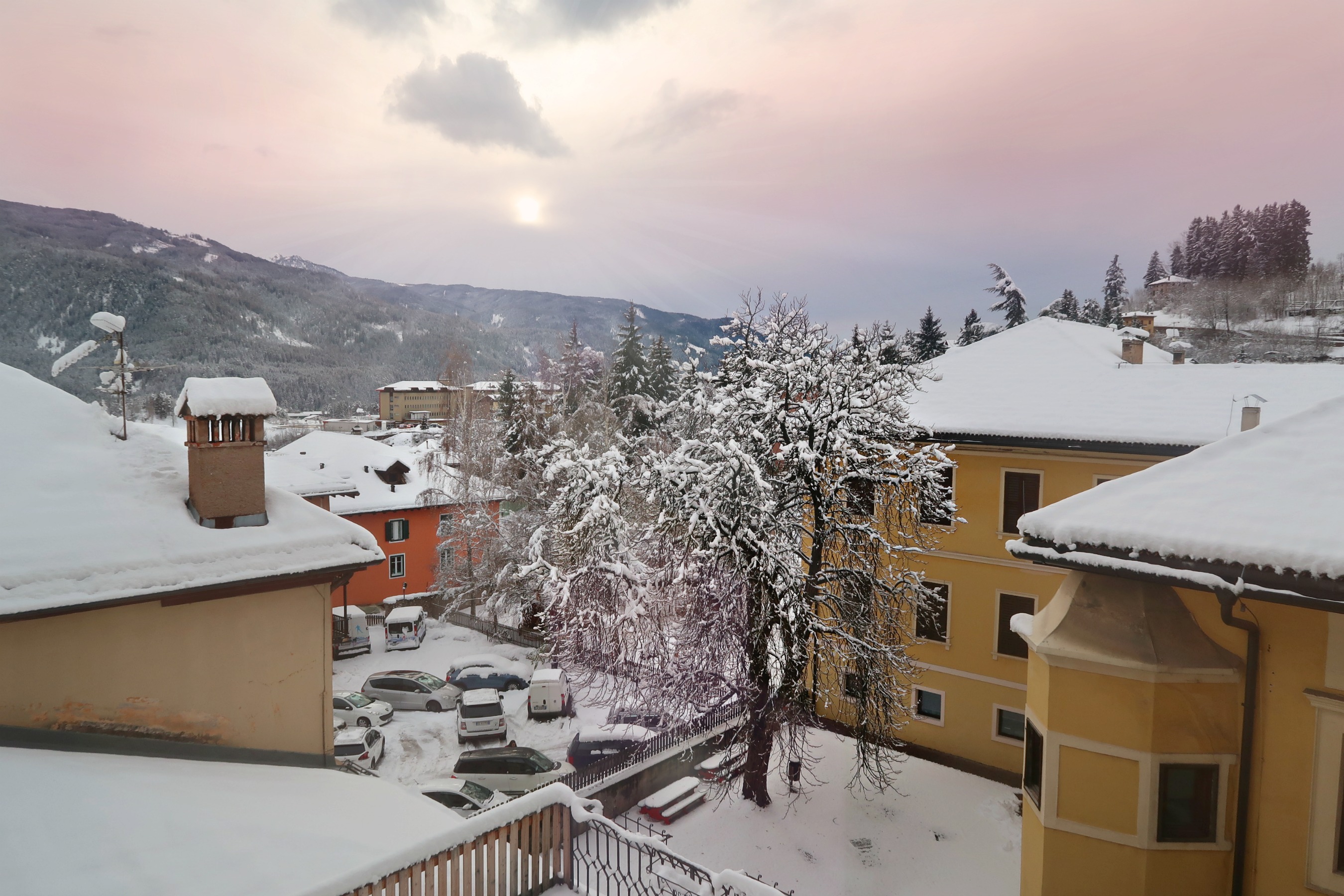 As mentioned the region of Val Di Fiemme, Trentino is located a 2,5-hour drive from Venice and just under a 2-hour drive from Verona in northern Italy. You can book with Easy Jet and British Airways from major UK airports and rent a car through many of the international rental companies. We took our car seat although it's also possible to have one added to your rental reservation. The ski season here will run until the end of March but it's never too early to start planning for next year! For more information go to Visit Trentino.
If you are looking to book a trip to Val Di Fiemme then don't forget to come back to my next post on where to stay and eat while visiting this part of Trentino.