For many, Christmas can be a stressful time of year. With expectations often running high to achieve perfection. More often than not these are naturally not met. Some people love to indulge in family overload while others simply prefer to escape the craziness and celebrate somewhere far, far away.
As I explained in my recent post GOODBYE TO A TROUBLED YEAR I've been riding a hormonal roller coaster in the latter months of 2016. This culminated in an explosive Christmas Eve that led me to come off the pill. The culprit of my troubles it seems. Since then I've felt lighter, freer and more like my happy self again.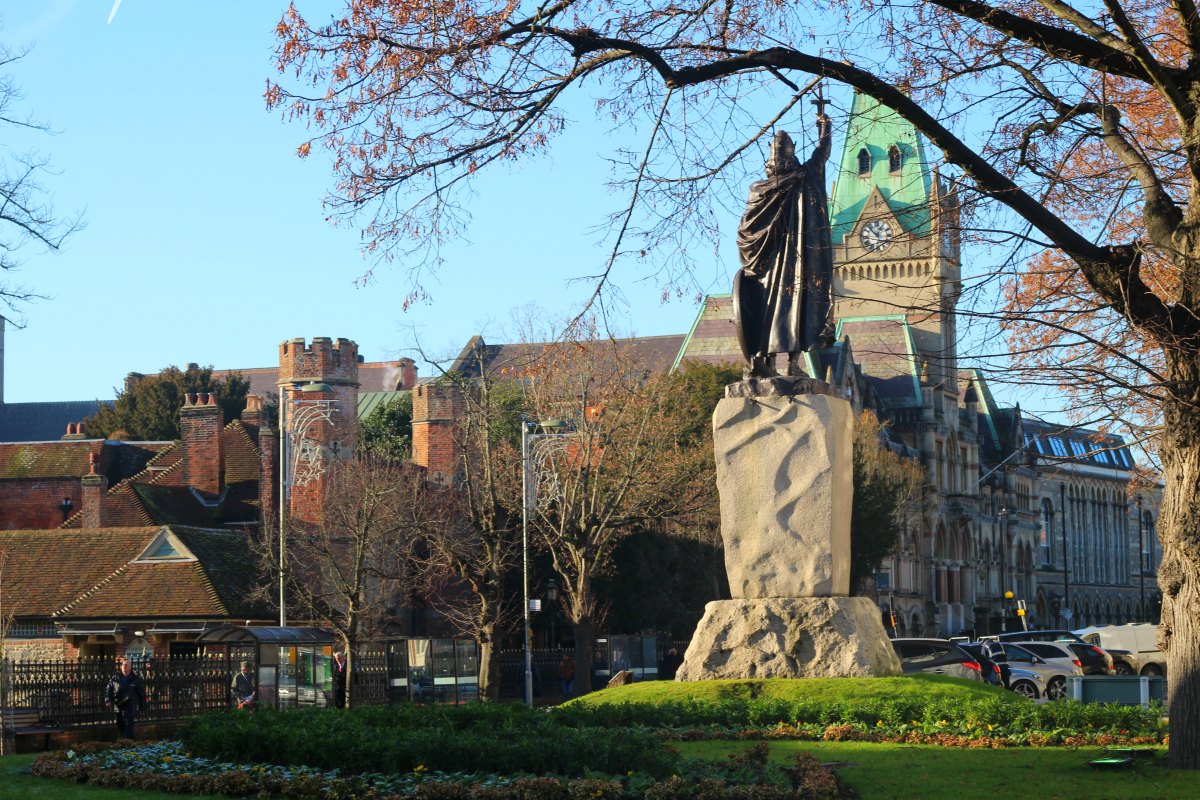 USING OUR SMARTBOX FROM BUYAGIFT.CO.UK
We didn't go away over Christmas, but thankfully we had booked a getaway in the first week of the new year. When I arranged it we didn't know how much we'd welcome this two night break. Having a Smartbox from buyagift.co.uk we were spoiled for choice as to where to go. From gorgeous hotels on the Kent coast line to city breaks in historical Cambridge. I wanted to explore it all. We settled on Winchester which has just been named the happiest place to live in the UK. Having been, we can now understand why.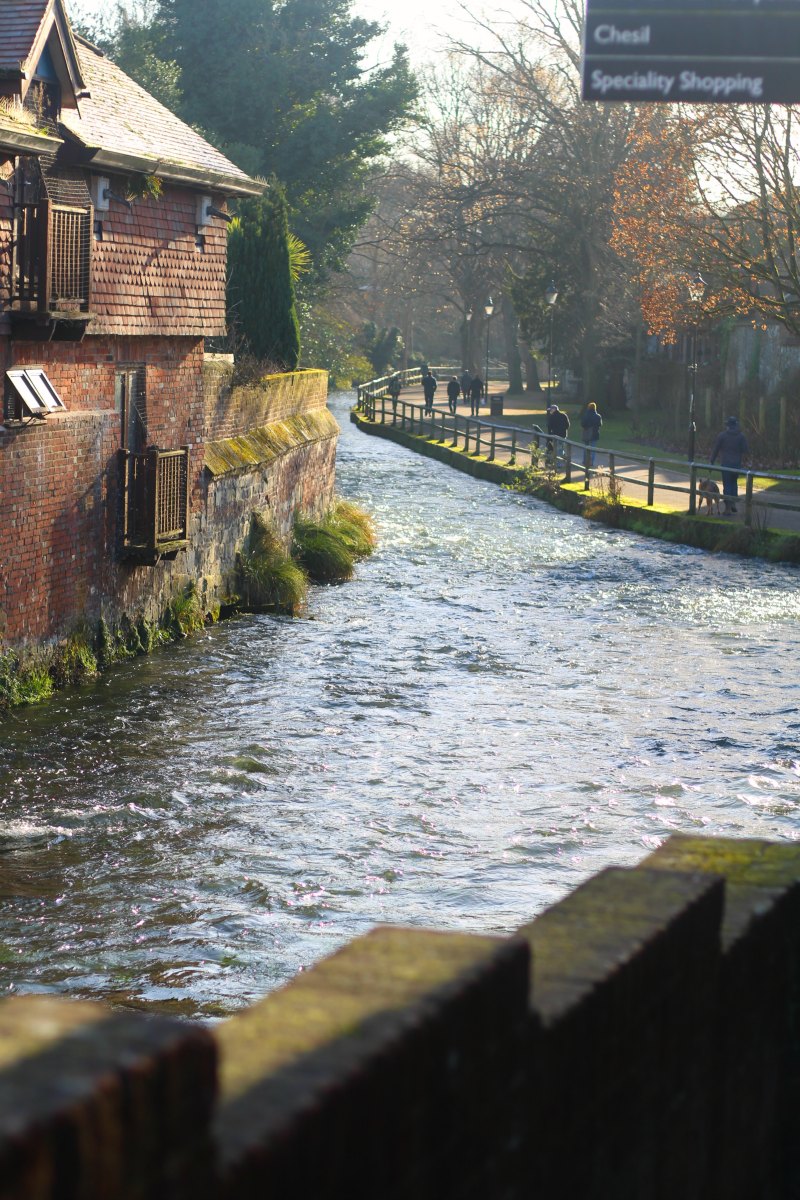 STAYING AT THE WINCHESTER ROYAL HOTEL
Being fortunate with the weather we arrived by train in beautiful winter sunshine. The Winchester Royal Hotel is ideally situated within walking distance from the station. It sits on a quiet street, conveniently tucked away just behind the high street. This allows for easy access to plenty of shops, most of the sights including the impressive Winchester Cathedral and The Great Hall with King Arthur's famous round table as well a huge selection of well known restaurants and cafes.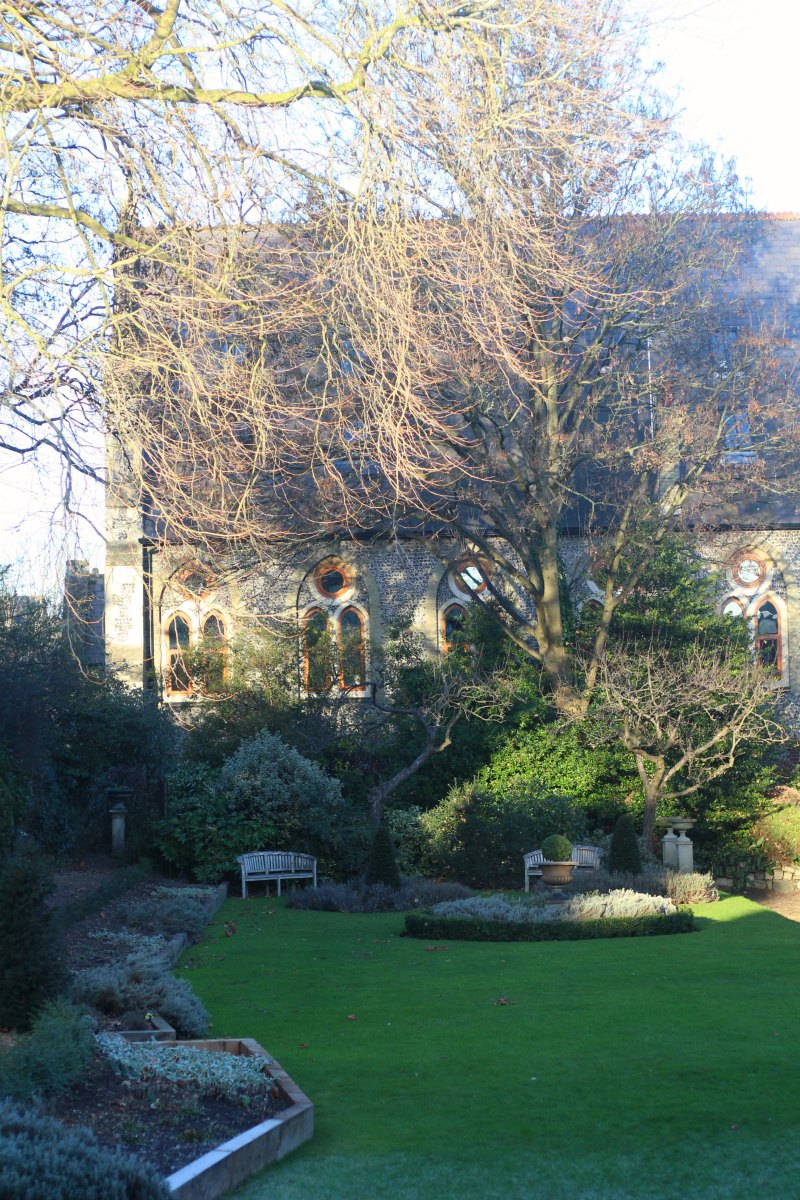 The hotel dates back to the 16th century and houses a bar and restaurant. The latter overlooks a beautiful and to the town unique walled garden. Upon check-in we decided to upgrade our standard double room to a superior suite at a small additional cost. This allowed more room for Caspian to run around.  Plus we also enjoyed a huge four poster bed, so we all slept wonderfully well both nights.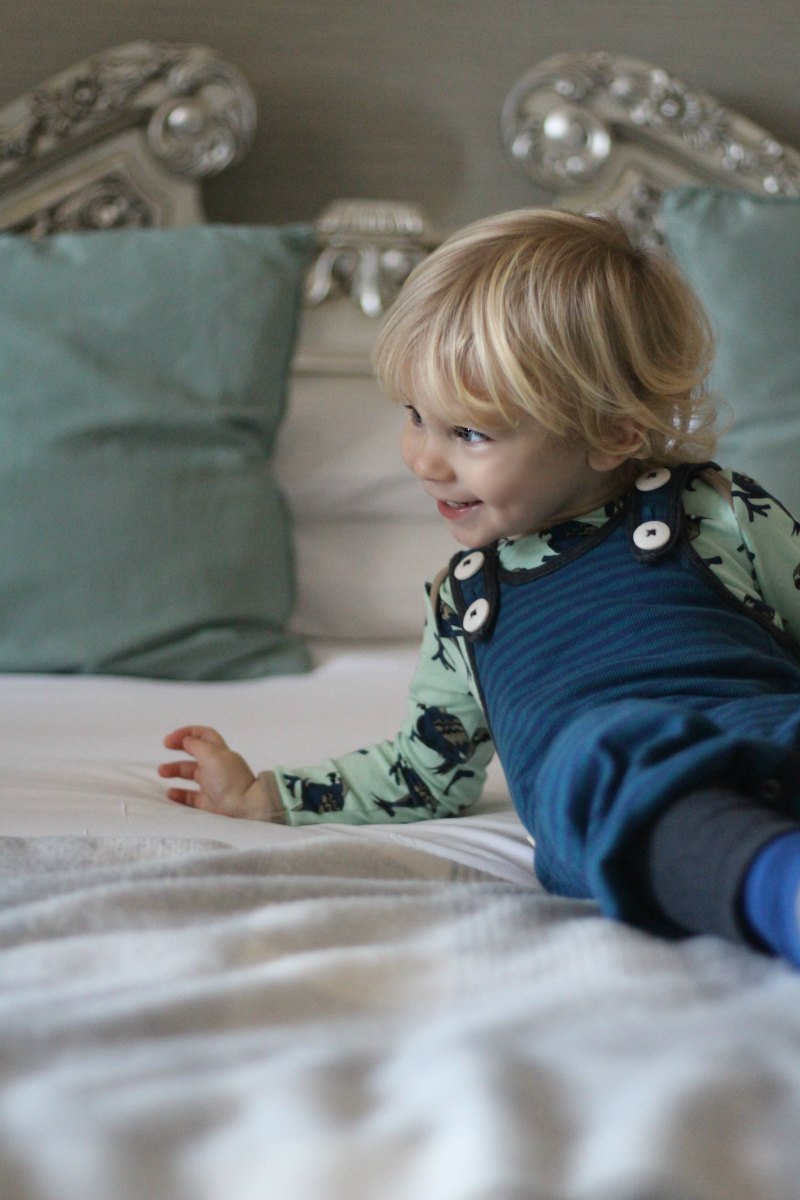 The full English breakfast was included in the Smartbox deal. It comes plated during the week, but on the weekend is a buffet. We were a little disappointed with the service on the first morning, but on the Saturday we were greeted by a selection of tasty treats along with the standard continental helpings of bread, cheese and jams. Caspian over-indulged on the mini Muffins!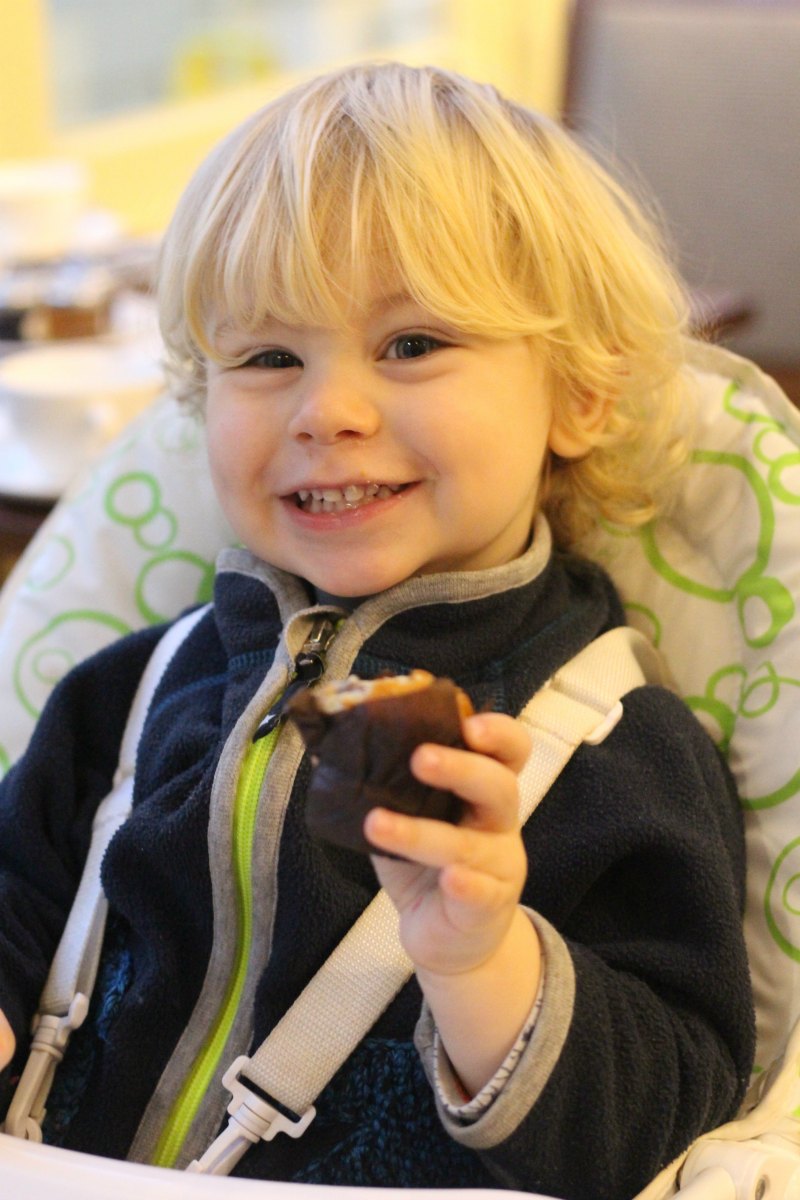 A FANTASTIC FAMILY BREAK
With dinners out at Zizzi's on the first evening and Cote the second we ate well throughout our stay in Winchester. Along with a handful of stops at various coffee shops we were kept energised continuously for all of our adventures. It was important to me that we got a chance to relax so we very much played it by ear and made sure Caspian was allowed to nap when needed.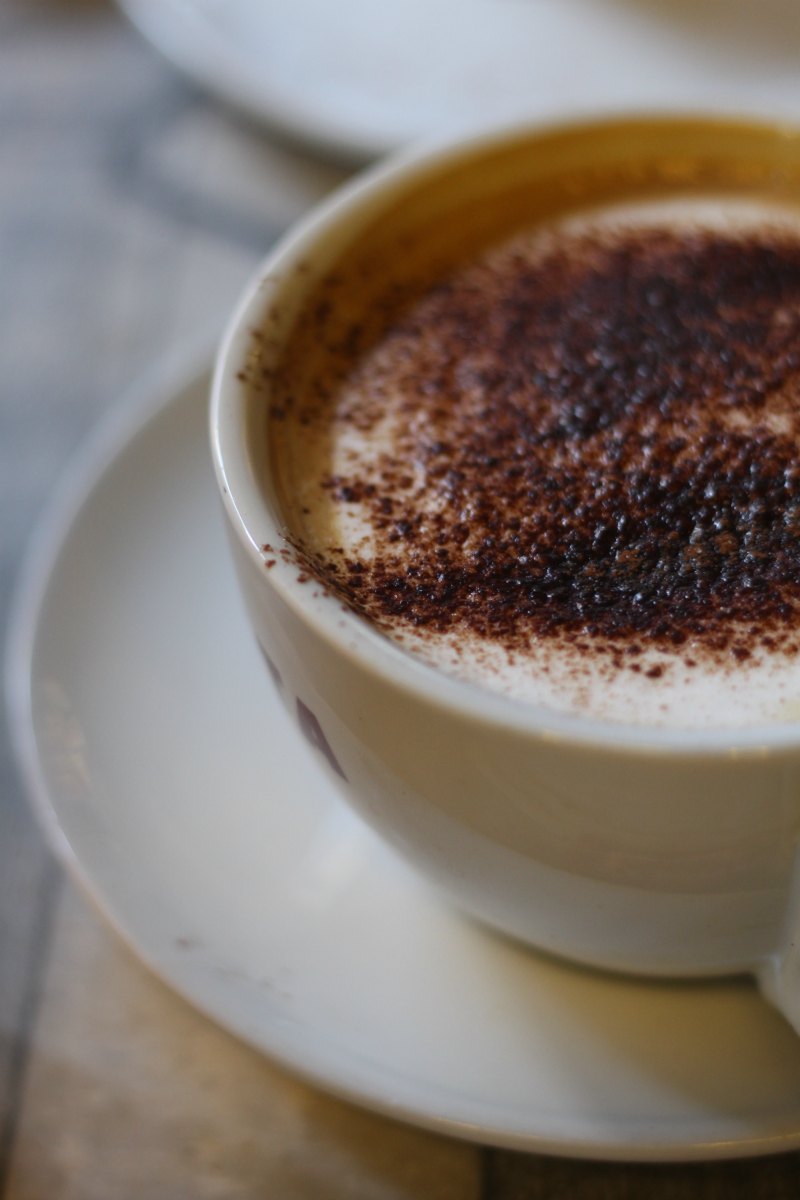 With no high expectations to be met we ended up simply enjoying each other's company. This was truly a fantastic family break. There's so much to do and explore in Winchester, especially if you are visiting with children. I will cover this in more details in a separate post. The impressive Science Centre on the outskirts of the city is a haven for inquisitive youngsters keen to learn more about the world around them. The centre also houses the UK's largest planetarium, which proved a bit much for young Caspian, but would be great for children over 5. It's easy to reach by car or a good 45 minute walk from the town centre, if you want to take in the beautiful Hampshire country side. As we were limited on time we opted for a taxi which cost £9 each way.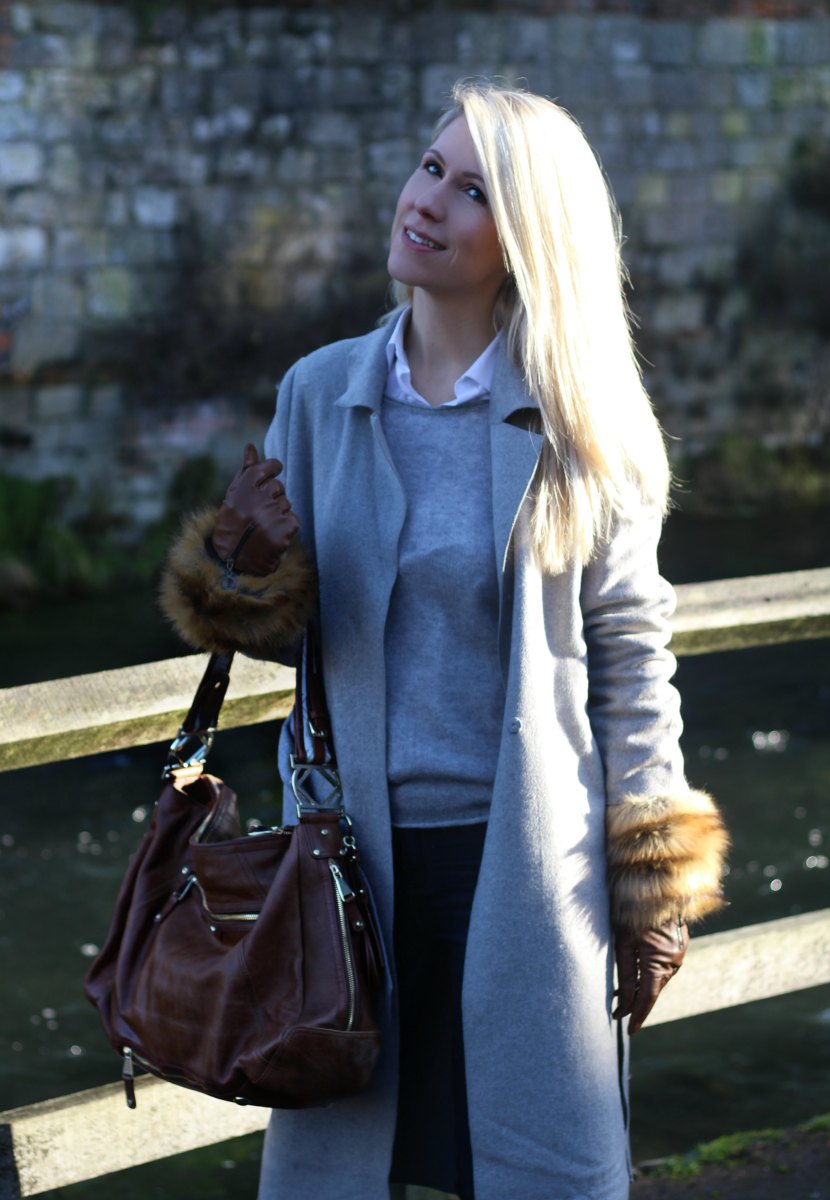 As we strolled along the river on the first day I got a chance to model my Christmas presents from Daddy Long Legs. A super soft cashmere jumper in grey and the gorgeous Charlie Tan bag from Kerikit. I treated myself to some matching leather gloves in the January sales which completes the look with my grey wool coat from Joy.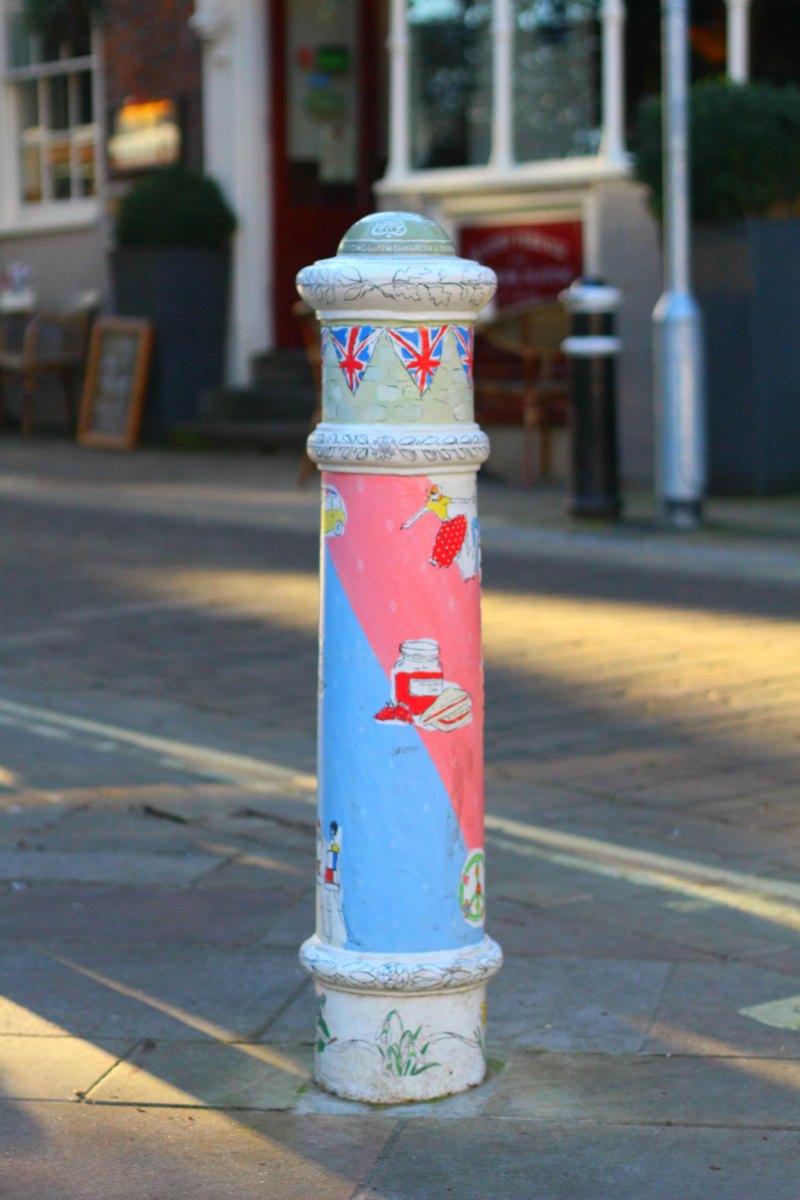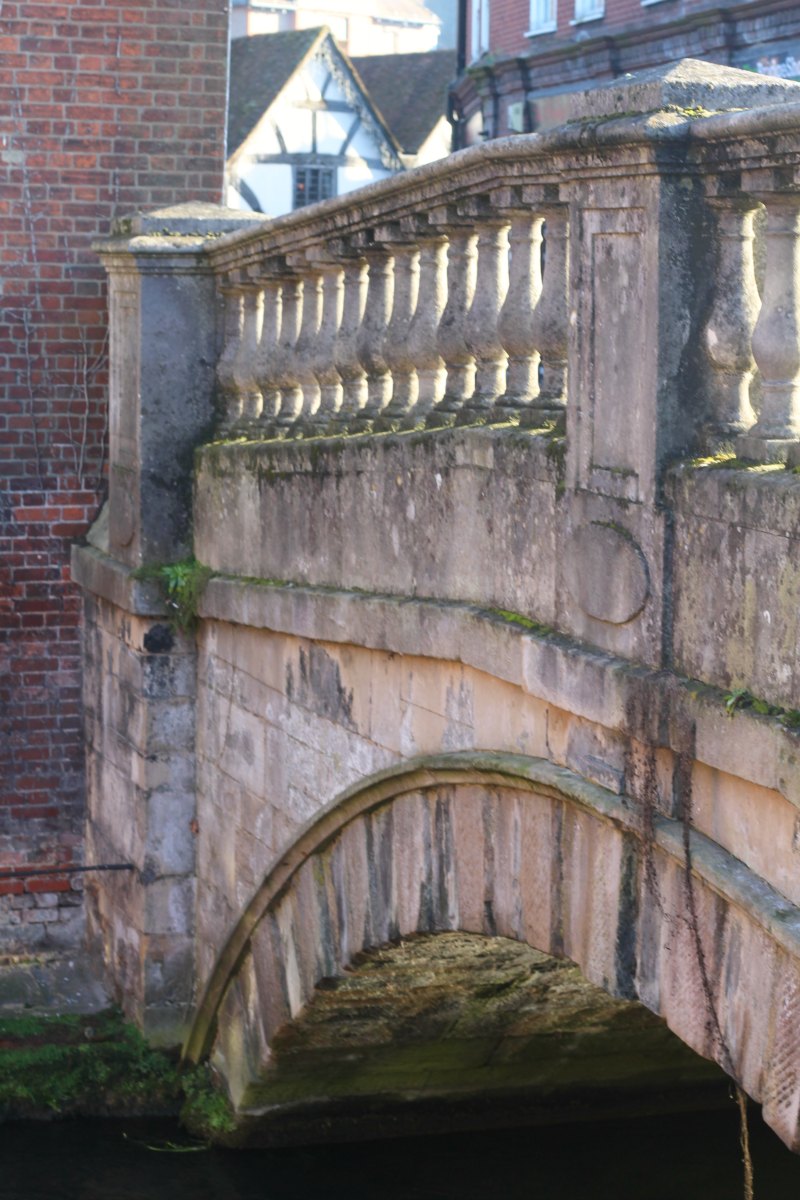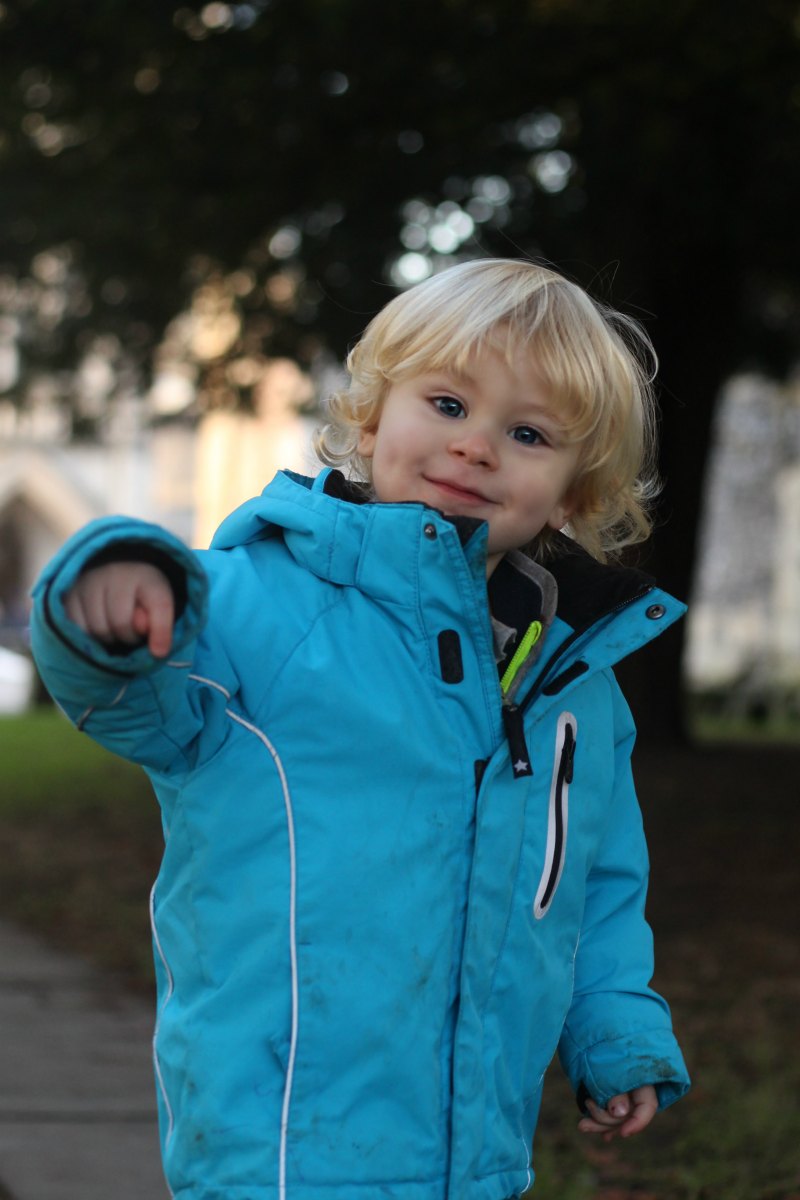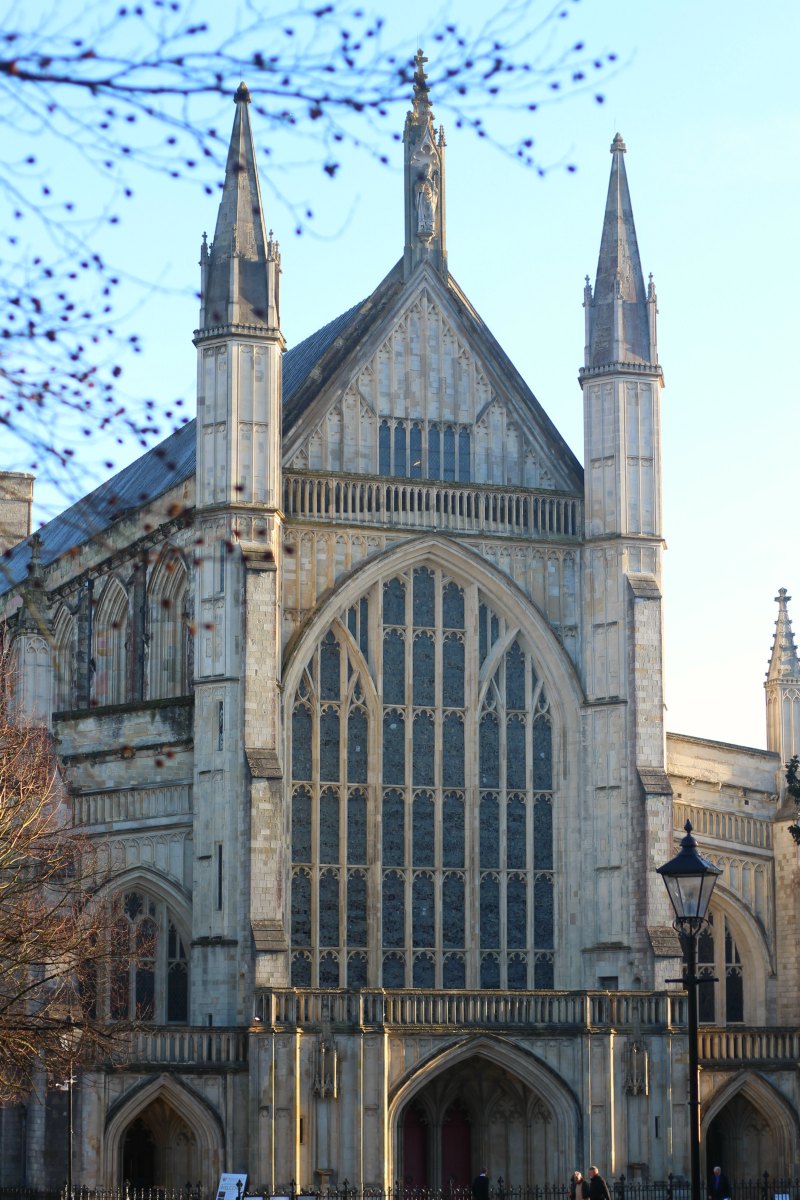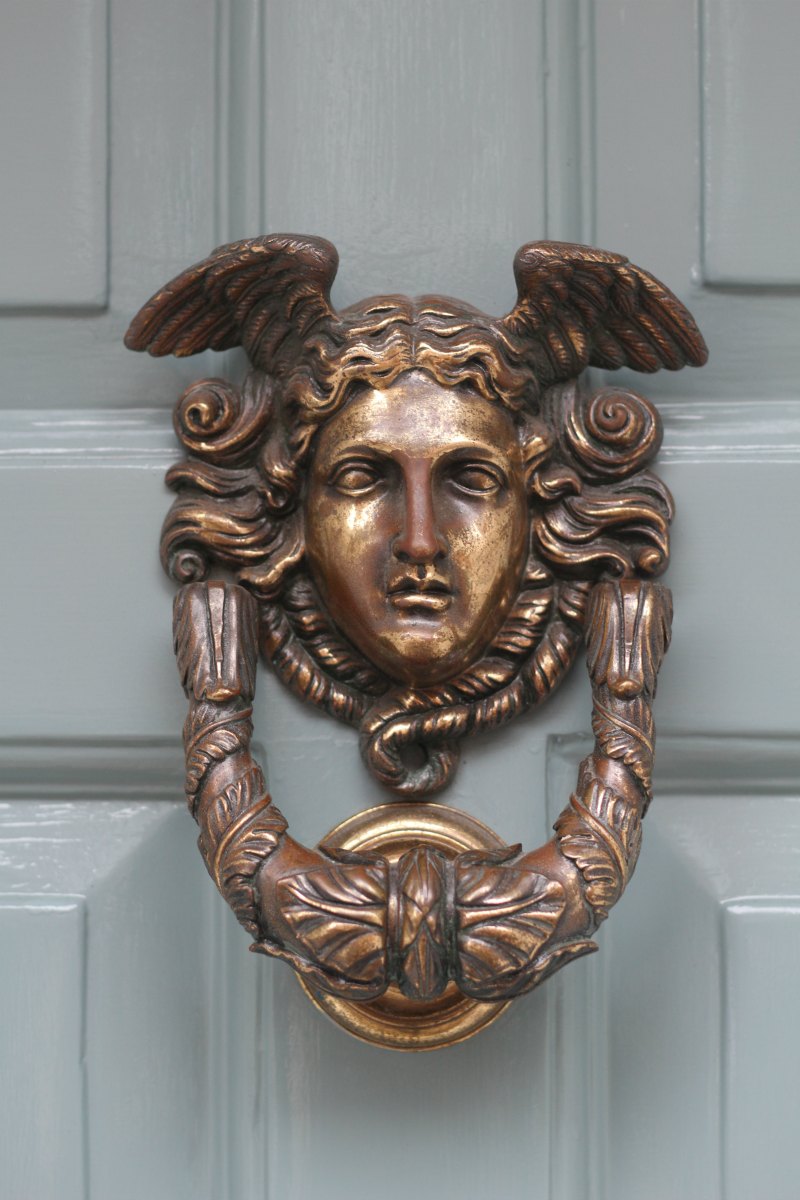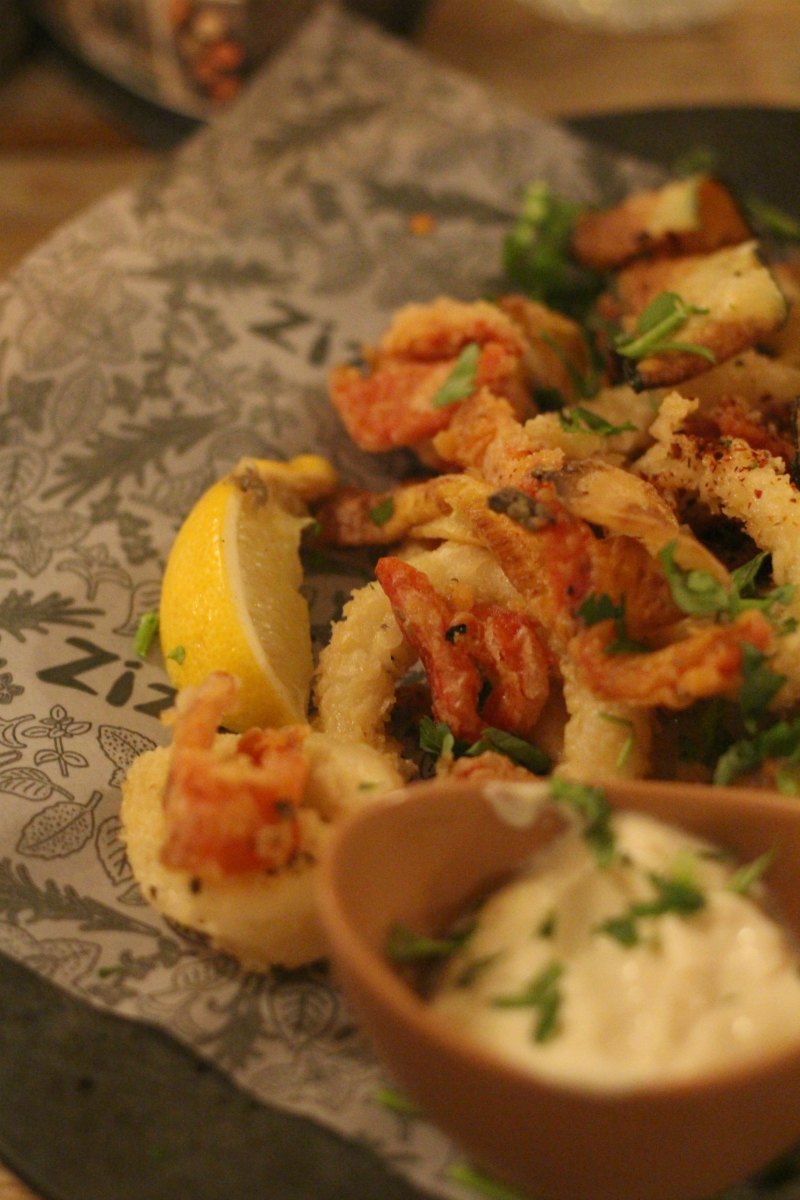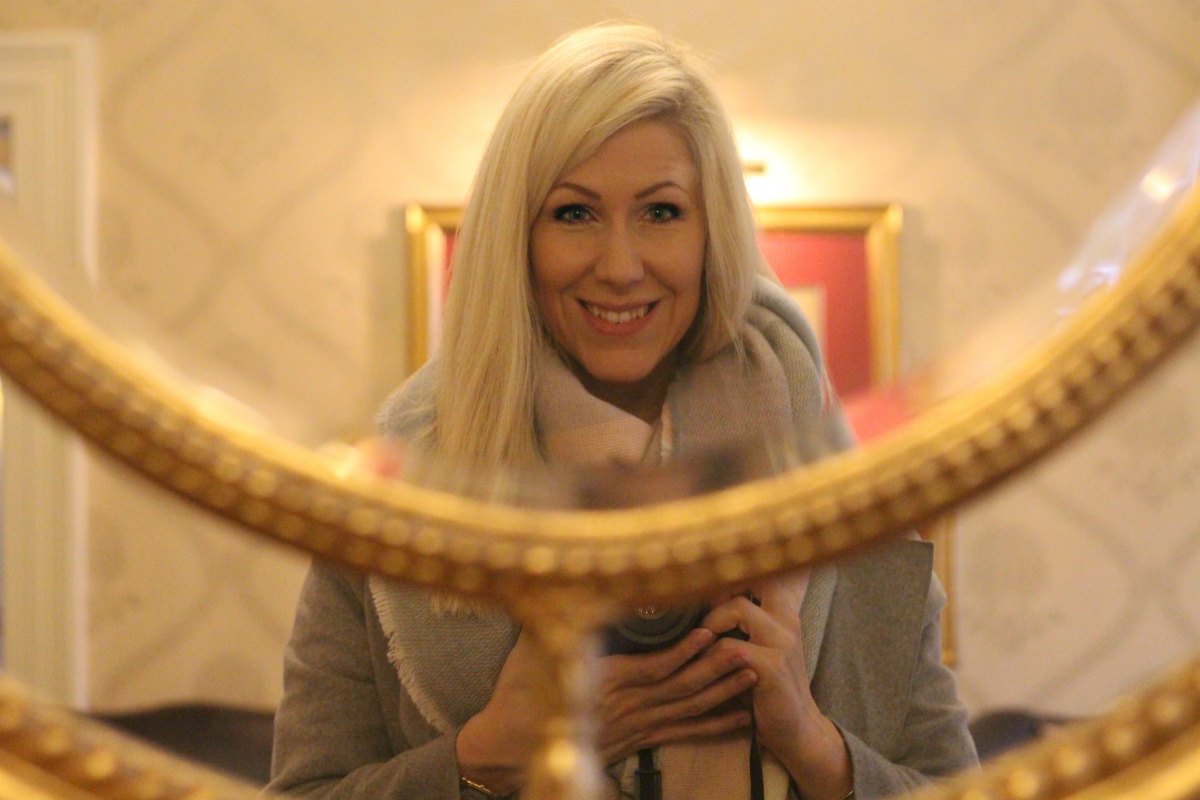 MUCH MORE TO EXPLORE
We hope to take more of these mini breaks in the coming years. With the flexibility of a Smartbox from buyagift.co.uk there's a world of options available. Most within the UK but also in warmer places in Europe like Spain and Italy.
Please note we were gifted the Smartbox from buyagift.co.uk for the purpose of this feature. All words and opinions are my own.