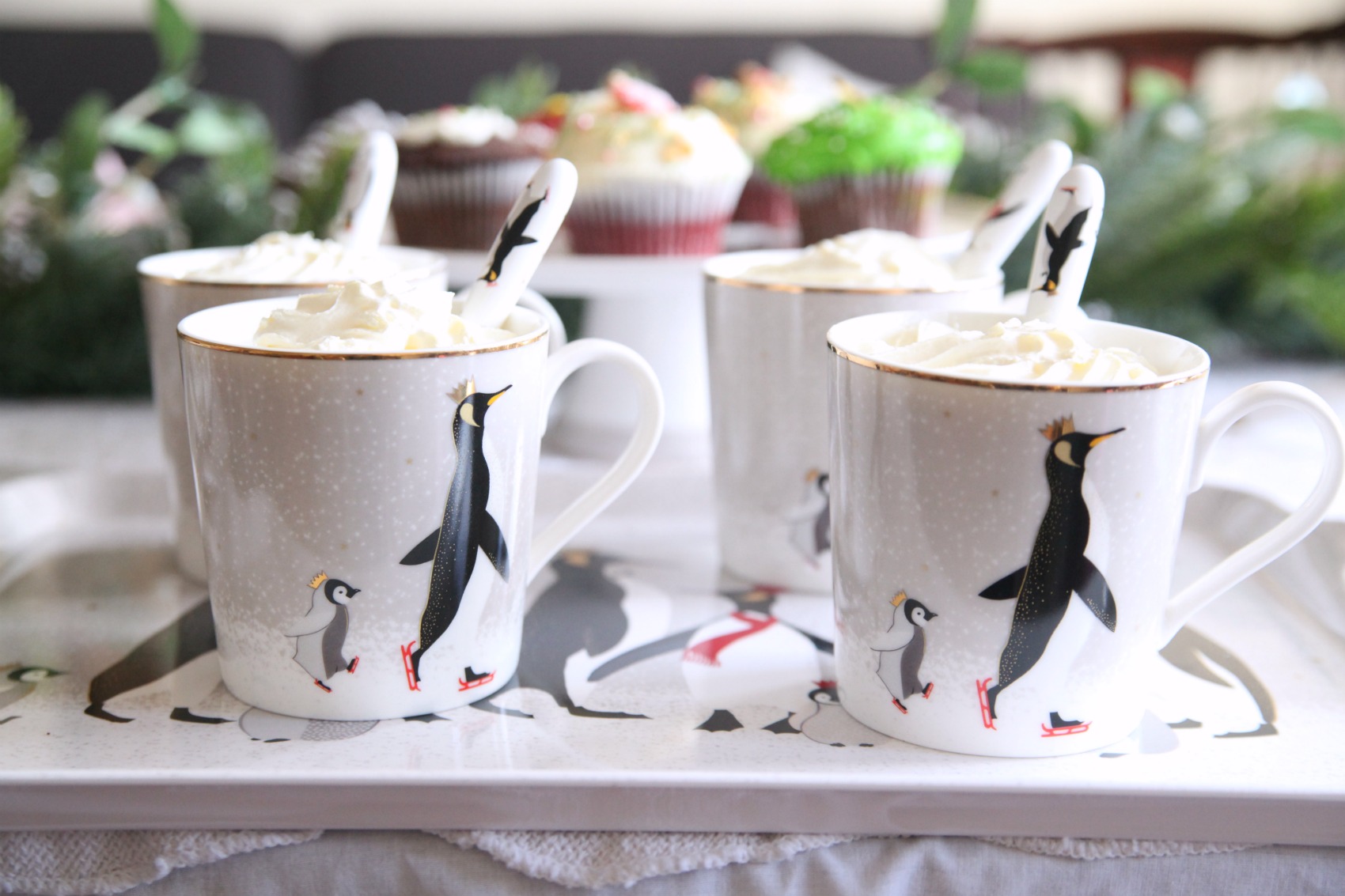 I love a good afternoon tea at most times of the year and feel it's an event that can be tailored to suit any season. With winter setting in the cold weather lends itself perfectly to proper hot chocolate and delicious Christmassy treats from around the world. Served on the cutest china set I've ever seen you can be sure to impress your guests with the new Sara Miller for Portmeirion Penguin collection.
Being a multi-cultural family I think it's important to teach Caspian about the beauty of diversity in the world. How we can be inspired by traditions from other cultures and learn not only when we travel but also at home through stories, food and fashion. For my festive afternoon tea I therefore took inspiration from around the globe. Originally I wanted to simply create a Scandinavian styled sweets table. We use a lot of spices like cinnamon and ginger at this time of year. Yet so many other cultures have a lot to offer so I thought I would broaden it a bit and include a few more countries.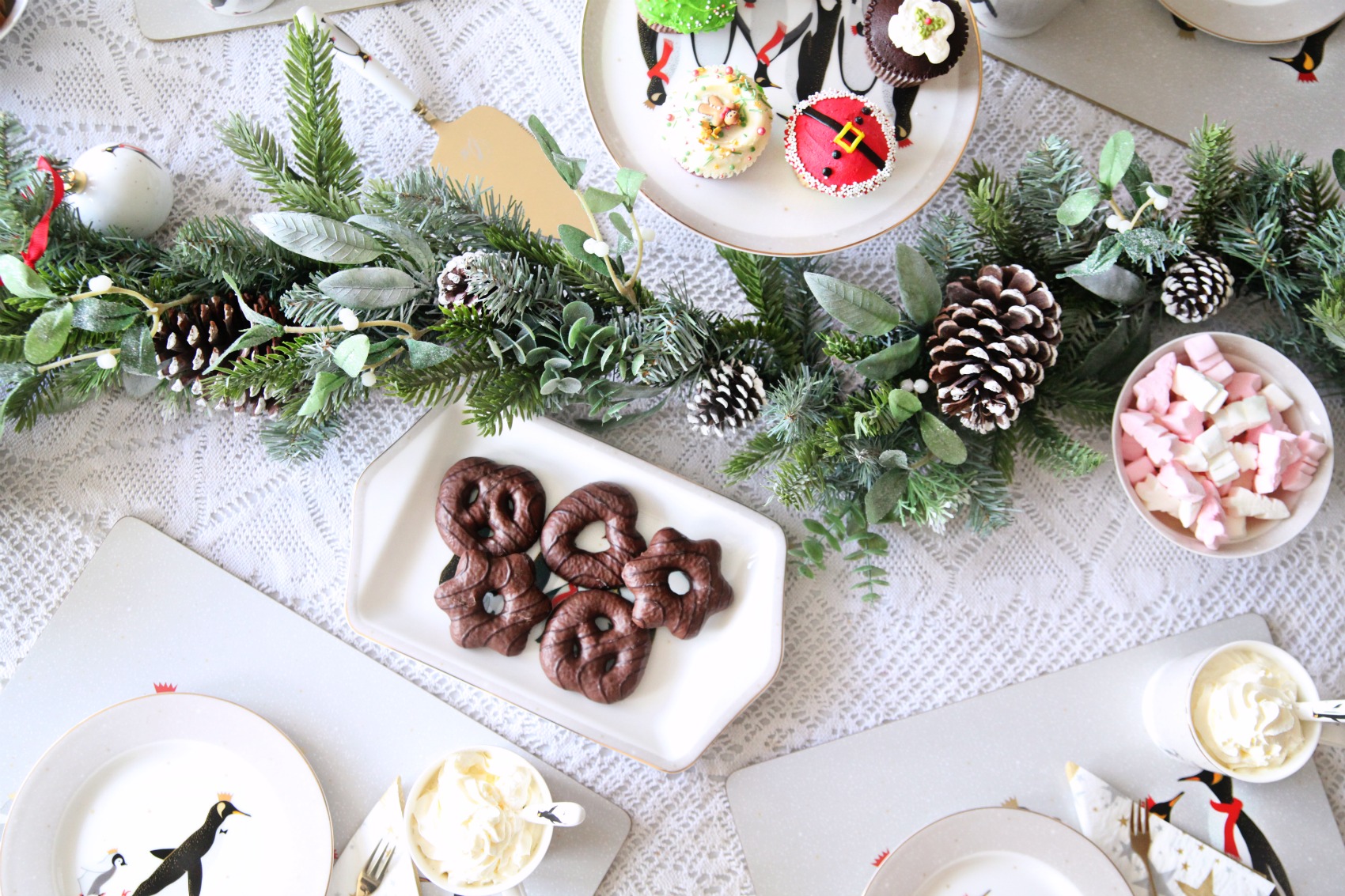 SARA MILLER FOR PORTMEIRION PENGUIN TABLE WEAR
Before I talk more about the food I have to talk about the china! We are already huge fans of the high quality table wear that Portmeirion produce and of Sara Miller's design work in particular. If you are styling your table this Christmas and especially if you are hosting children and family the penguin set is perfection. Made for a proper afternoon tea with sandwich trays, a gorgeous cake stand, mugs that scream out for hot chocolate topped with thick whipped cream and the prettiest spoons and cake forks. All featuring a king penguin family. Made with a pretty golden trim and speckled with tiny stars. Festive yet wintery enough to be used all through the colder months.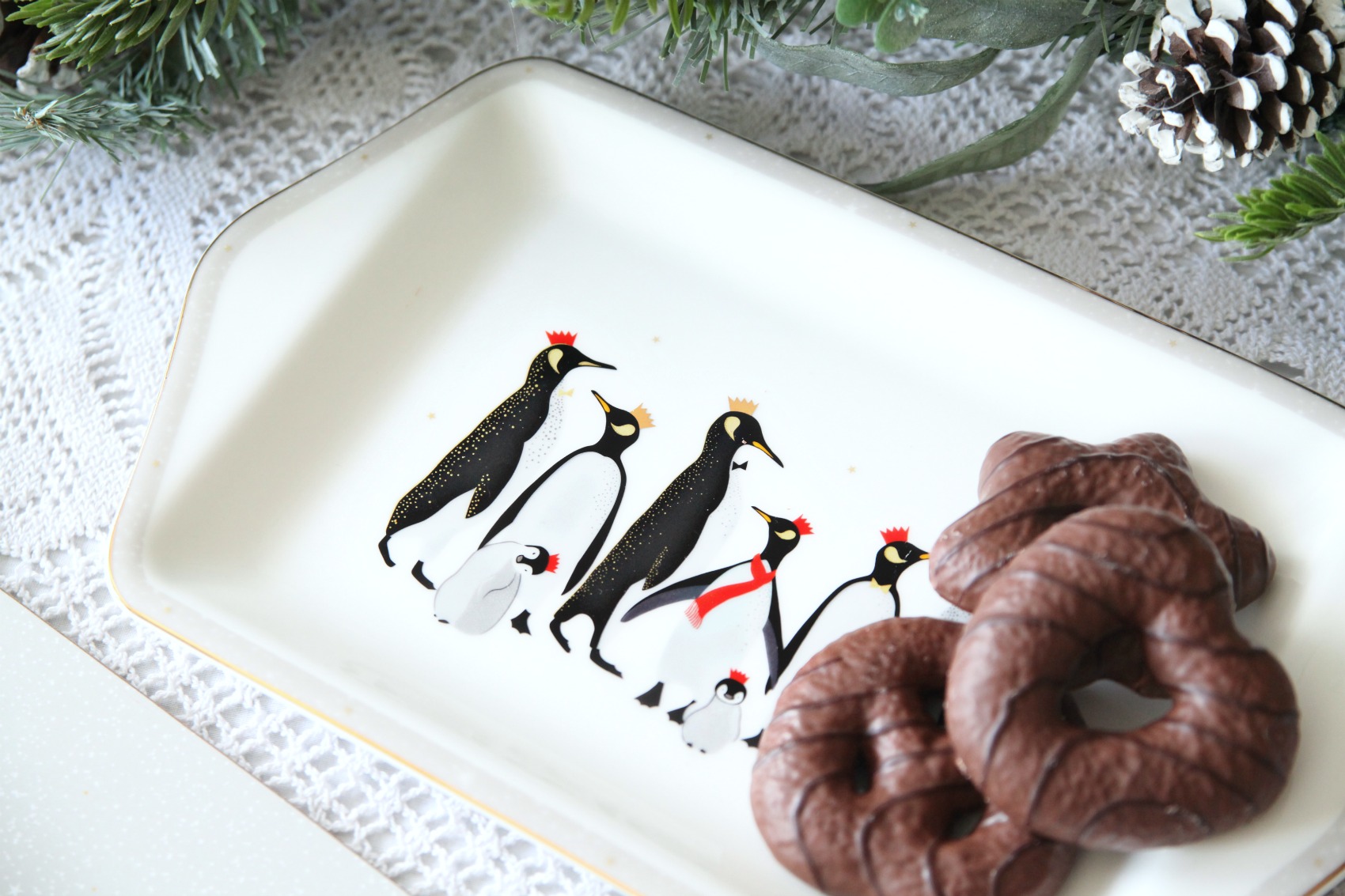 Style your table with classic white tablecloths, a festive garland for the centre piece decorated with the matching penguin baubles and you are set to go. I picked up some star printed napkins which matches the design and completed the look. As the design is so striking I simply let that speak for itself and used the decorations to enhance it.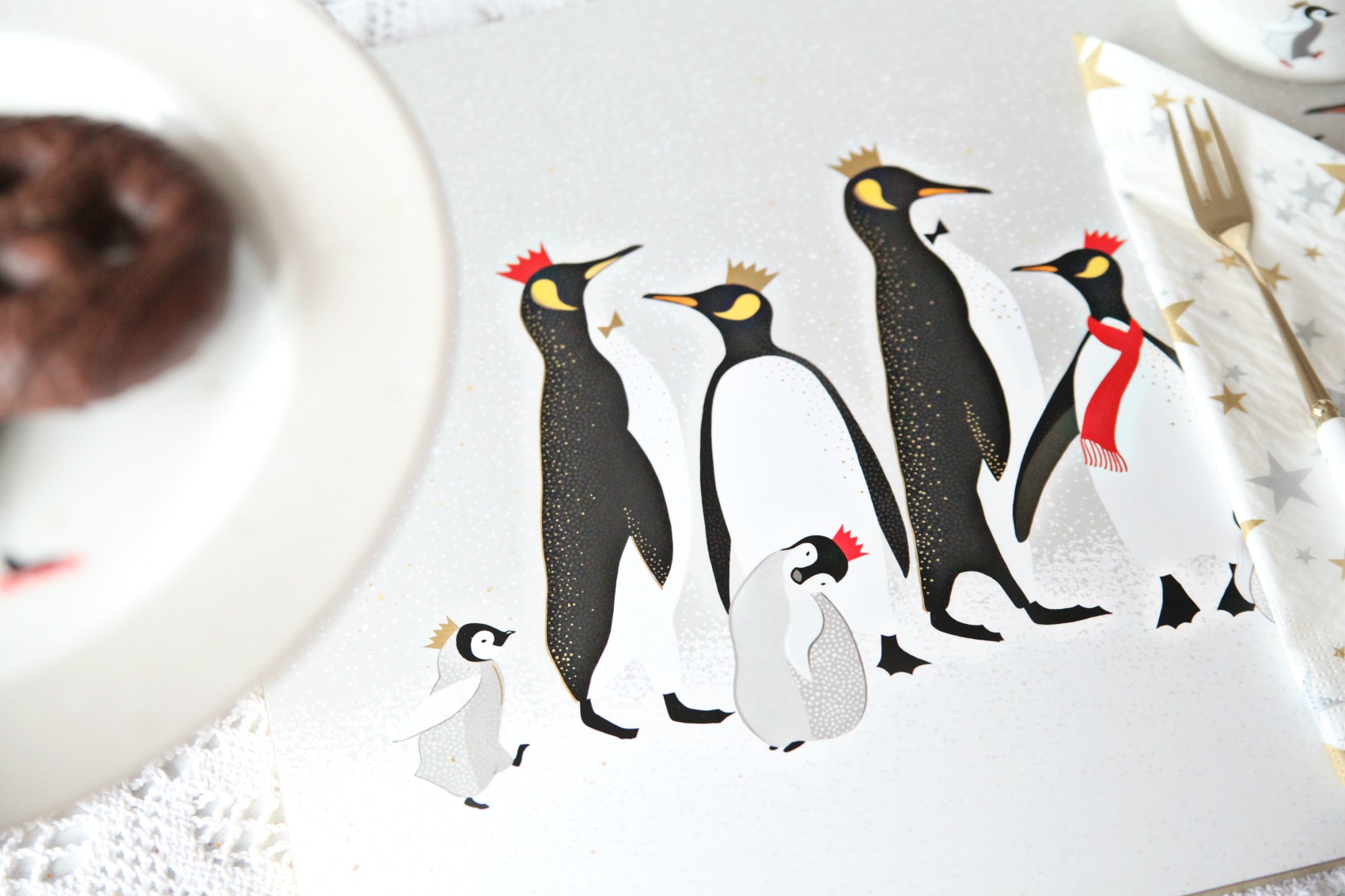 WHAT I SERVED FOR MY INTERNATIONAL CHRISTMASSY AFTERNOON TEA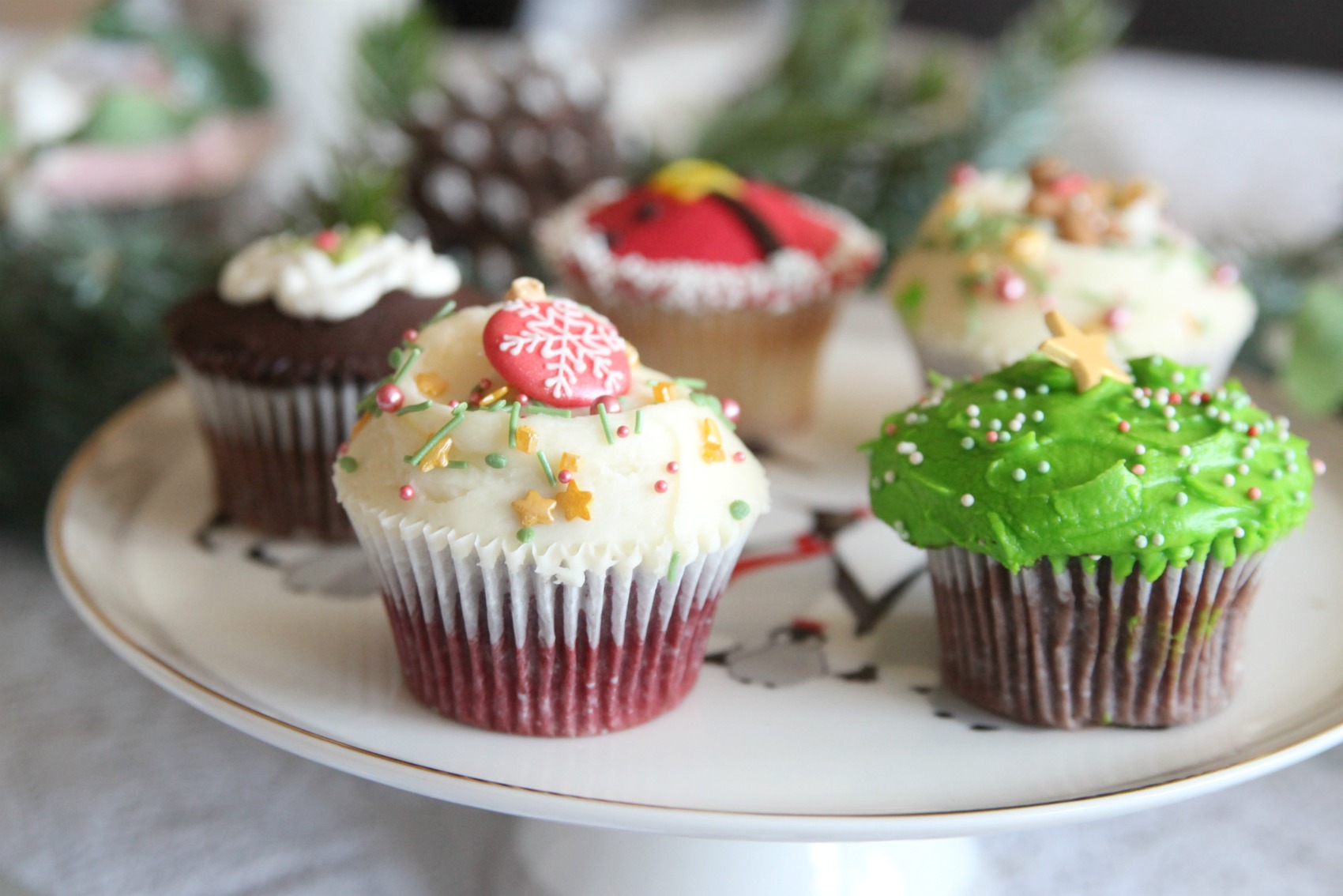 We love the Hummingbird Bakery so when I saw that they have brought out this year's Christmas cupcakes I had to get those. A selection of chocolate, red velvet and vanilla cupcakes. Beautifully decorated in festive colours and designs. Caspian can vouch for the fact that they taste as good as they look. Pick them up in their stores or order online.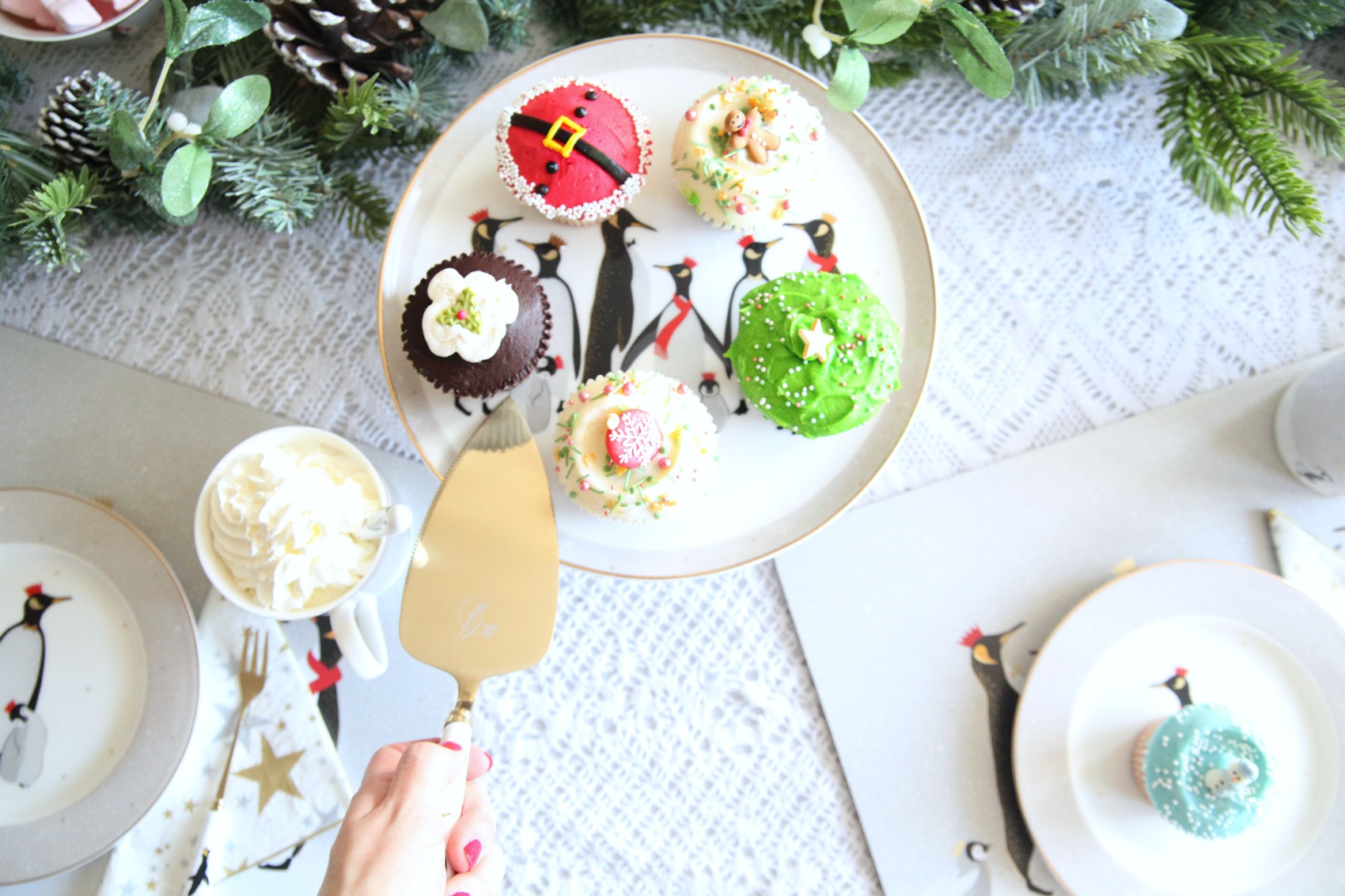 Then I moved on to Germany with some traditional Lebkuchen. These chocolate covered treats are just divine. You can find them at various sizes at most larger supermarkets.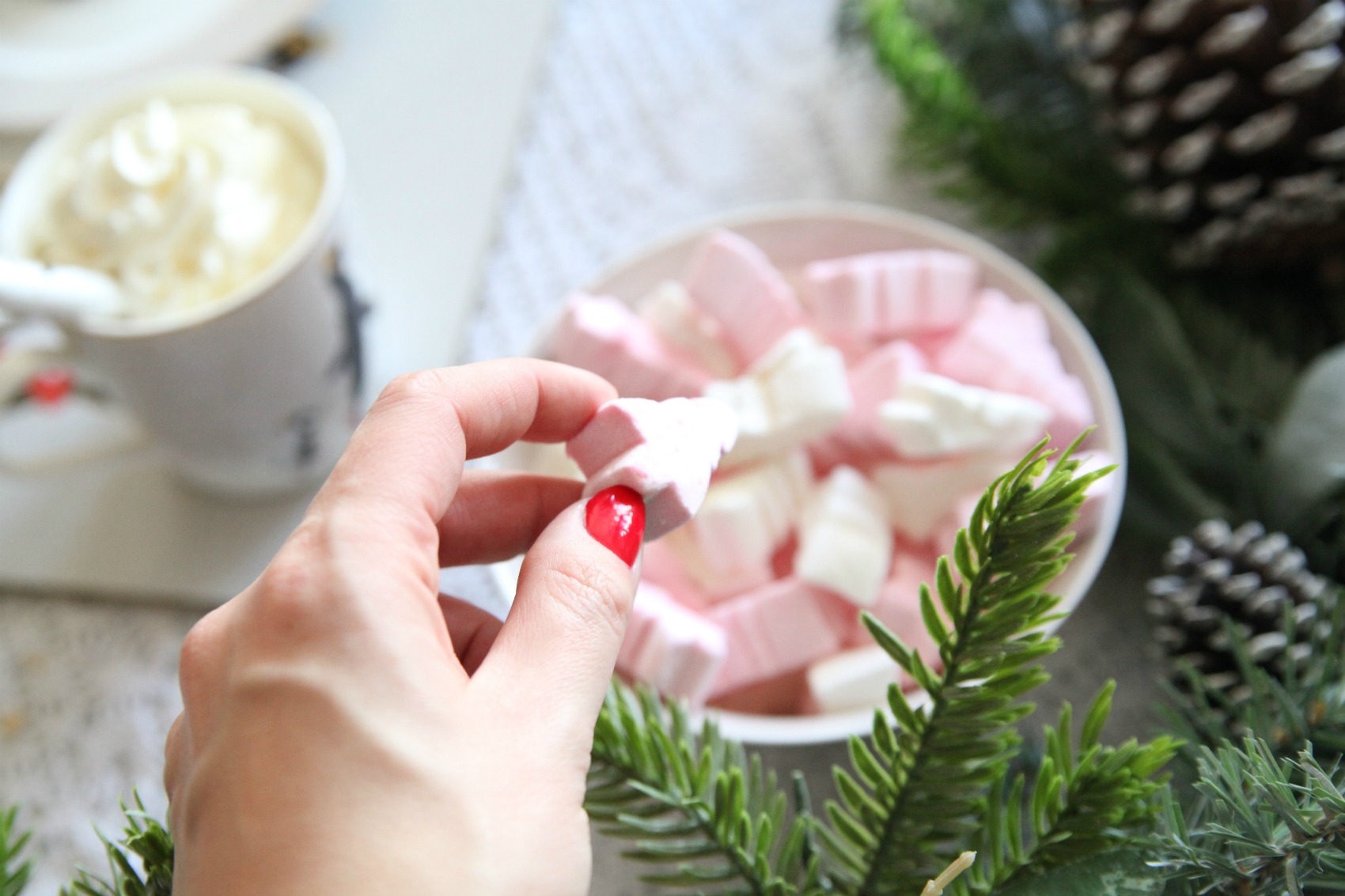 I naturally had to get some Scandi bits in. We served traditional Danish Christmas cookies. We also eat a lot of marshmallow during the December, so I loved these Christmas trees in pink and white I found at Danish shop Flying Tiger. Plus Swedish cinnamon buns to finish off which are just delicious.
SHOP THIS POST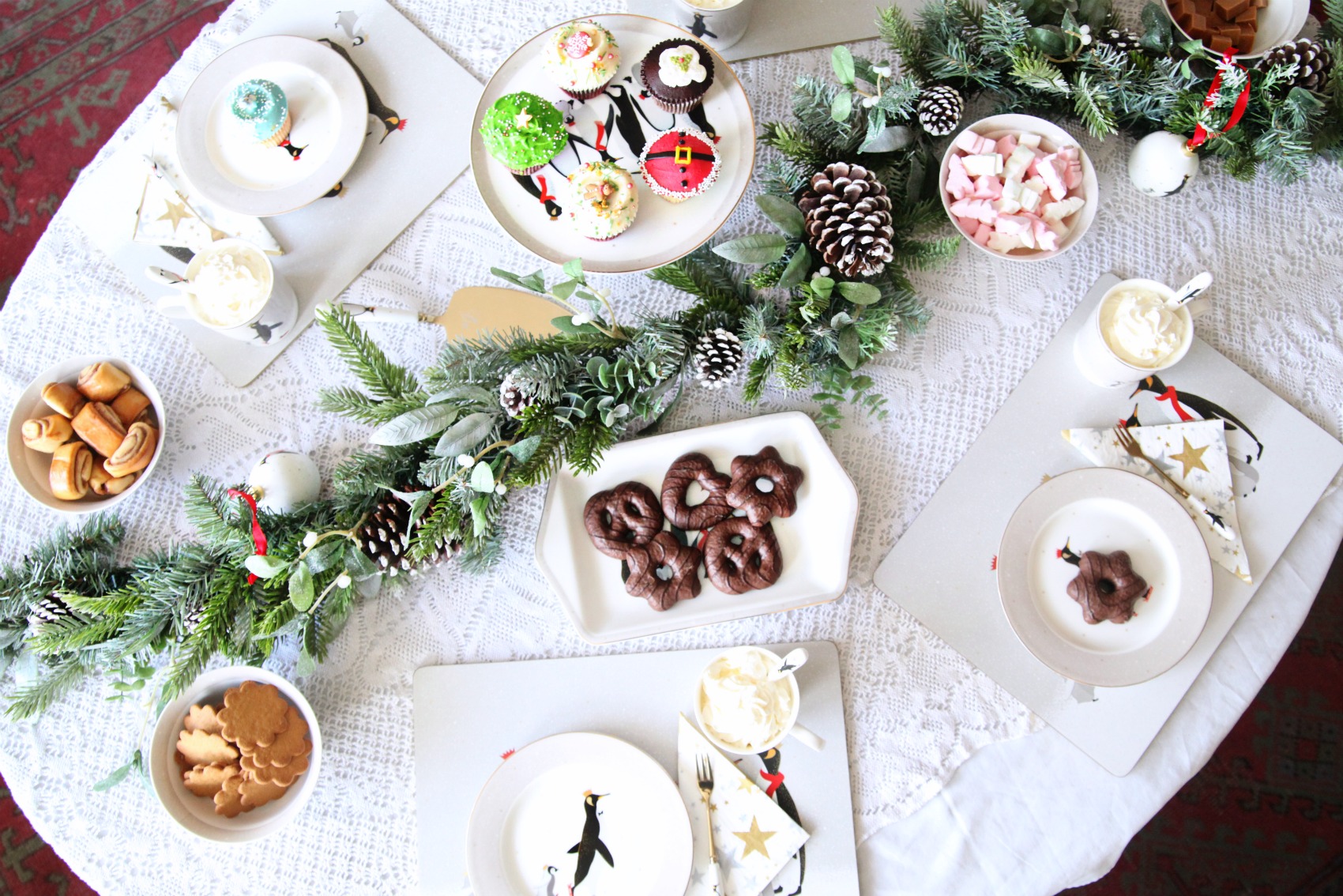 If you are looking to decorate the sweetest Christmas table this year then follow these links for all the details on how to order the beautiful collection by Sara Miller for Portmeirion.