So yesterday was Father's Day. But like me after returning from a wonderful time at BritMums Live, my computer felt a little hungover and not in a celebratory mood, apparently. It simply wouldn't start (did I panic? Noooo… of course, I didn't panic… Did I desperately press each and every button on the keypad? Erm… *cough cough*) So this post was slightly postponed.
And funnily, sometimes these things happen for a reason, I suppose. Even though this is a tribute to my baby's father, Daddy Long Legs isn't actually a fan of Father's Day. His reason being that we as parents should appreciate and cherish each other throughout the year. That we should aim to make the other feel special unexpectedly and when needed most. Like after a long evening with a grizzly baby, who desperately clings to my breasts in a cluster feeding frenzy. And he is a man who honours his beliefs. This he proved to me just the other night when he came home late, tired after long day and still found the energy to make me an open Scandinavian-inspired sandwich, just the way I like it with remoulade (a uniquely Danish tartar type sauce) and ristede løg (crunchy onions), without me even having to ask and with the clock chiming midnight. So it seems only appropriate that this tribute to him is published on an ordinary Monday.
Not that there is anything ordinary about the man that is Daddy Long Legs. He is first and foremost a sweet and generous man. His sensitive side not immediately visible to all that meet him, but like a gentle glow lights up his entire being radiating from his kind heart. And secondly, but more importantly he is a wonderful father. Witnessing his love for our baby boy only makes me love him even more. I laugh when he in a (too?) stern voice tries to teach our four month old to count to five! I have a feeling Caspian will grow up petrified of numbers this way. Or he mimes Nessun Dorma making our son believe daddy can actually sing. He'll be terribly disappointed when he realises that daddy sounds nothing like Pavarotti.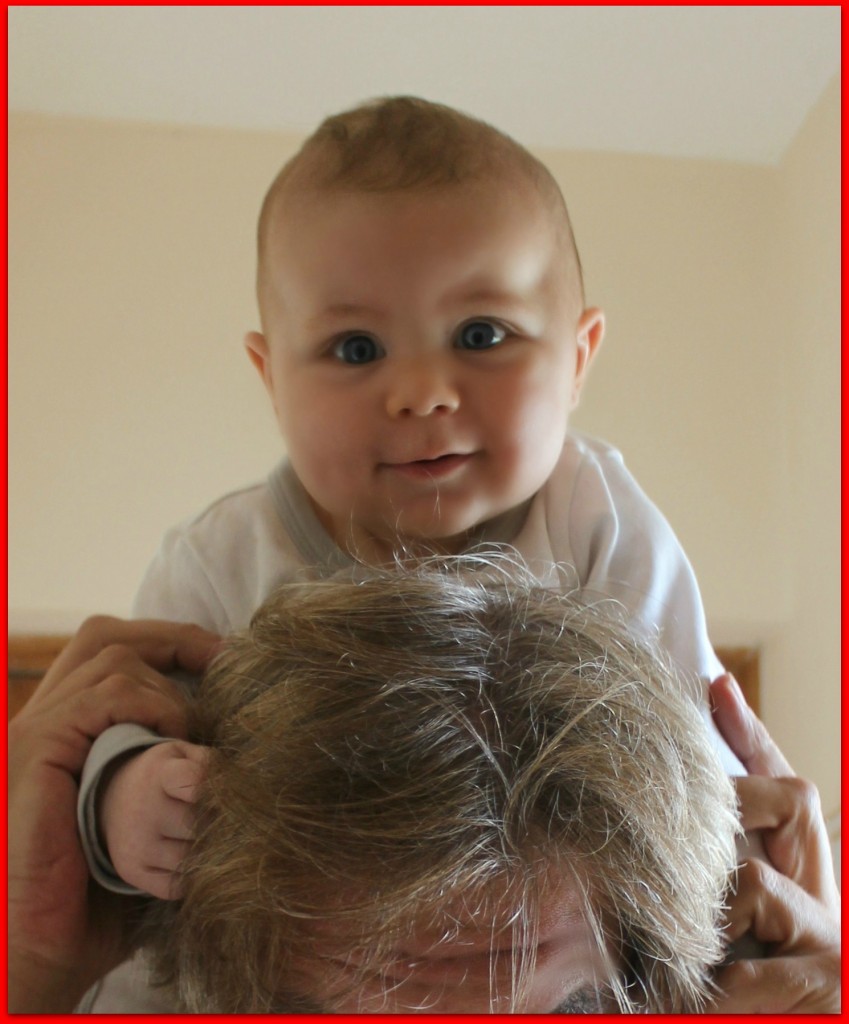 Caspian's very first shoulder ride with Daddy Long Legs
The two of them (and our cat, of course) are the keys to my happiness. Walking through Bushy Park the other day with Caspian sleeping quietly in his buggy, I noticed how incredibly happy I felt. A kind of happiness I have never experienced before. Of course, being a new mum to a beautiful baby is one thing. But I equally credit Daddy Long Legs as this happiness has only been building ever since we first met. In my book, love has no race, it has no religion, it has no age and it has no gender – and I wish we would all stop judging each other and instead celebrate when two people experience something so wonderful. And I have definitely found my wonderful with him.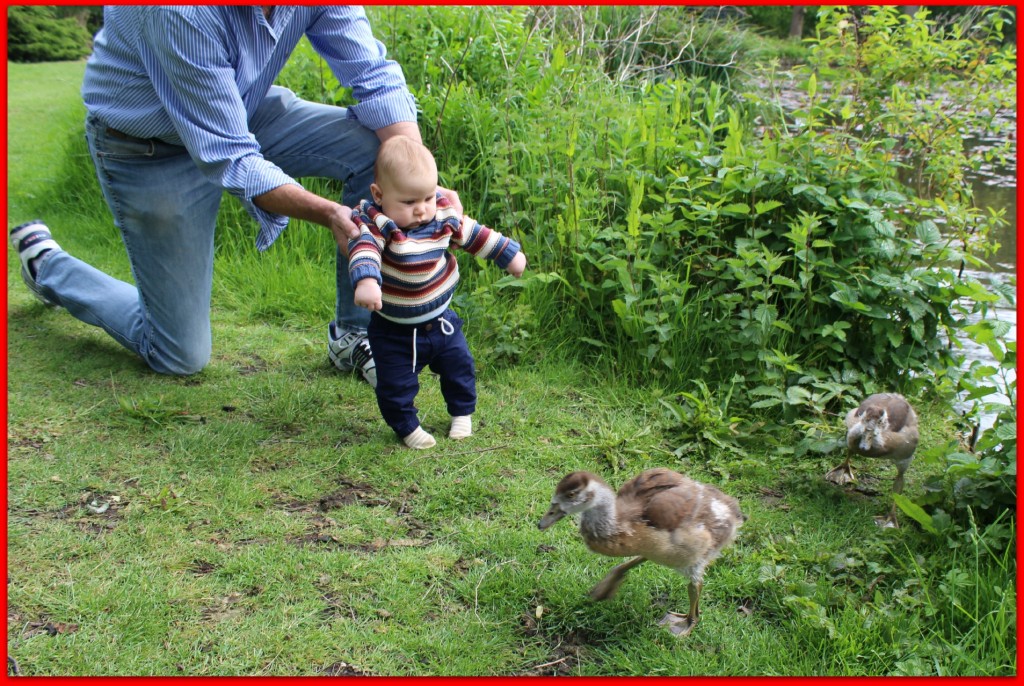 Father and son on a wild goose chase in Bushy Park
I know there's been times he has felt helpless. I know he wanted to do more in these tiring first few months of parenthood. But even though he couldn't help with breastfeeding, his support has been invaluable. Being a new mum with such a supportive and loving partner has given me new found respect for any woman raising a child on her own. Yes, true he doesn't always know what to do. But neither do I. Together we learn and try and do what we feel is best for our little boy. I think Caspian's general calm and cheerful nature in many ways is a testament that we're on the right track.
Daddy Long Legs is also a very patient man having had to deal with a few hormonal induced tantrums from me especially over the past year through pregnancy and into the early months of motherhood. I love his philosophy that our home should always be a harmonious household. We rarely argue or fight. This is not to say that we both don't have imperfections. I don't take criticism well and I'm a little untidy (I blame my creative mind!). And he gets easily distracted, which can be annoying. And he is a bit of a procrastinator. But he is also passionate. About me. About Caspian. About his friends. About people and the world around him. I love his curiosity. His appetite for life. That he truly appreciates the little things. That a simple home-cooked meal makes him genuinely content. He enjoys life's luxuries but they are in no way a necessity for his happiness.
He inspires me in so many ways. And I can't wait to continue on this journey called life with him, Caspian and the cat by my side. Celebrating every day like it's Father's Day.
To you, Daddy Long Legs! Thank you for being an amazing father and a wonderful partner. I love you with all my heart x