Autumn is here and the change in season is making me long for spicy, heartwarming food. I especially enjoy it if it has an exotic twist. London is the most wonderful place to experience the world's cuisine. From some of the best Indian restaurants to fantastic Japanese dishes,  formidable French dining to sweet traditional Chinese cooking or even new Nordic should you be curious to give Scandinavian food a go. The capital has it all and more!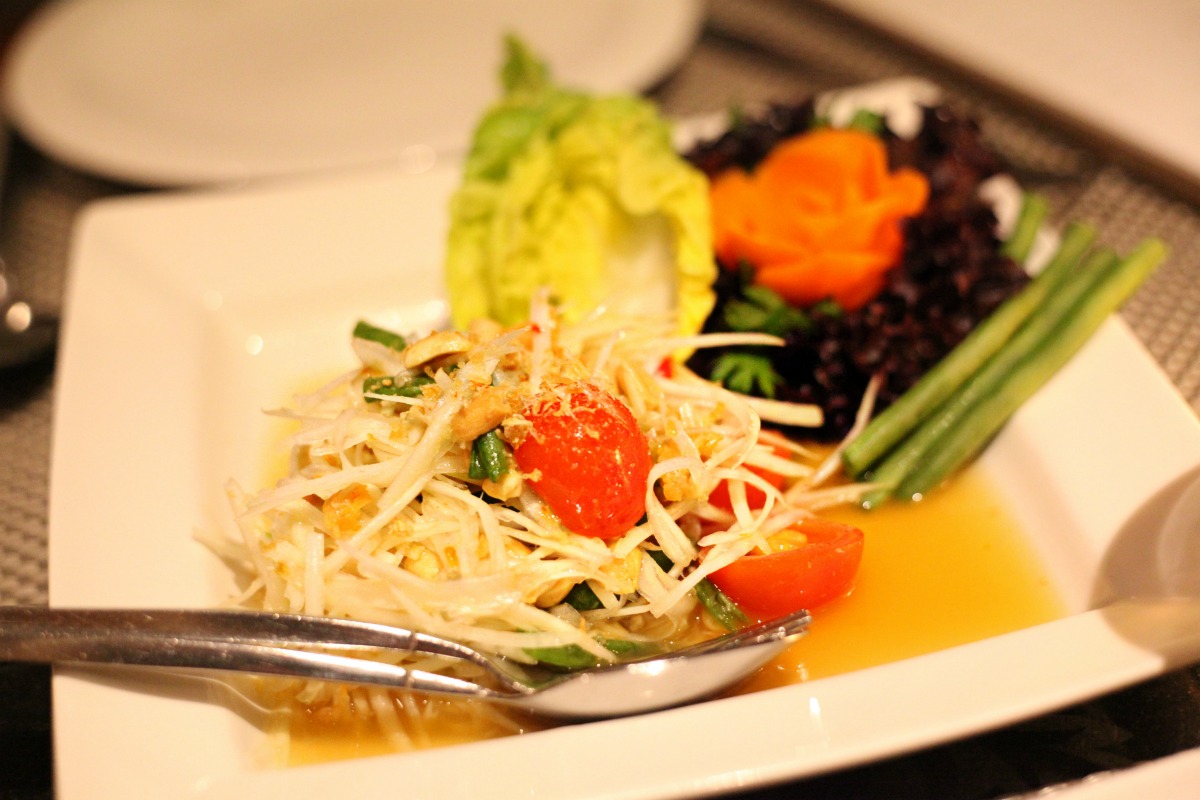 One of the best Thai restaurants in town is undoubtedly Nipa Thai at beautiful Royal Lancaster London. A hidden gem in this luxurious establishment with a view of Hyde Park. Having dined there years ago I was keen to see the recent refurbishment that not only the restaurant but the whole hotel is currently undergoing.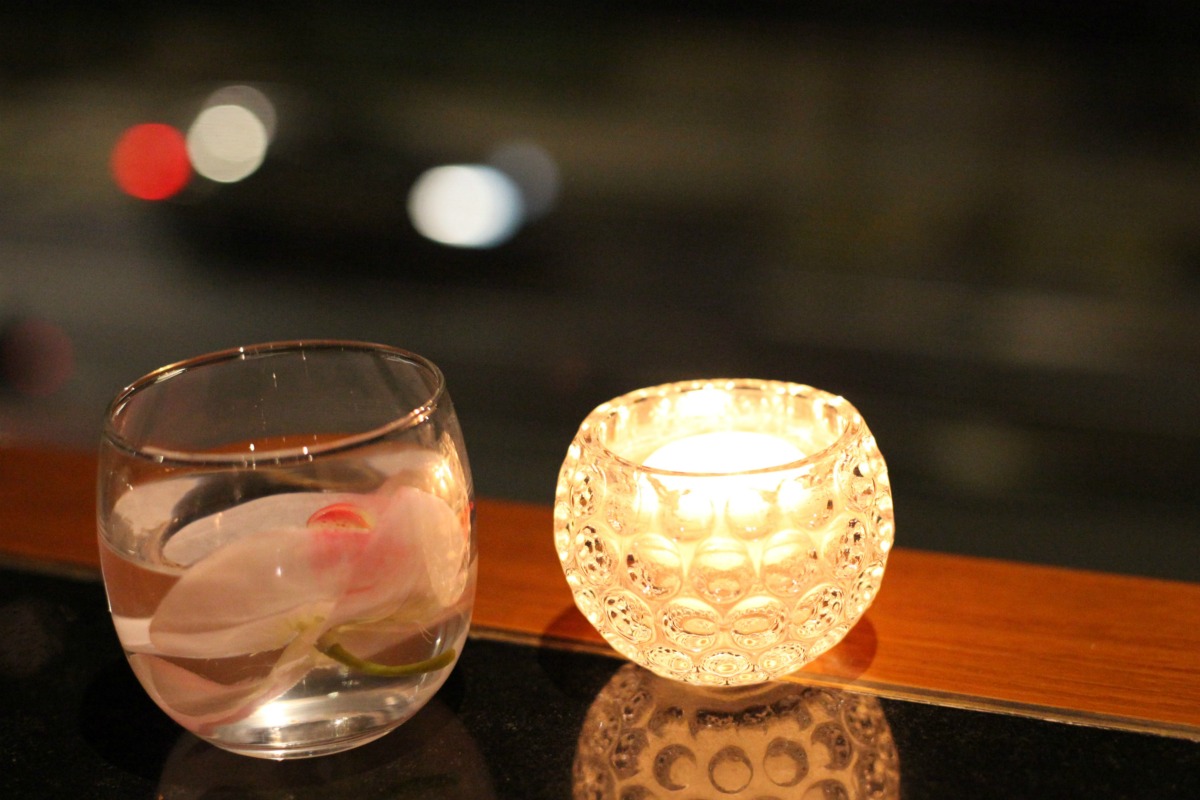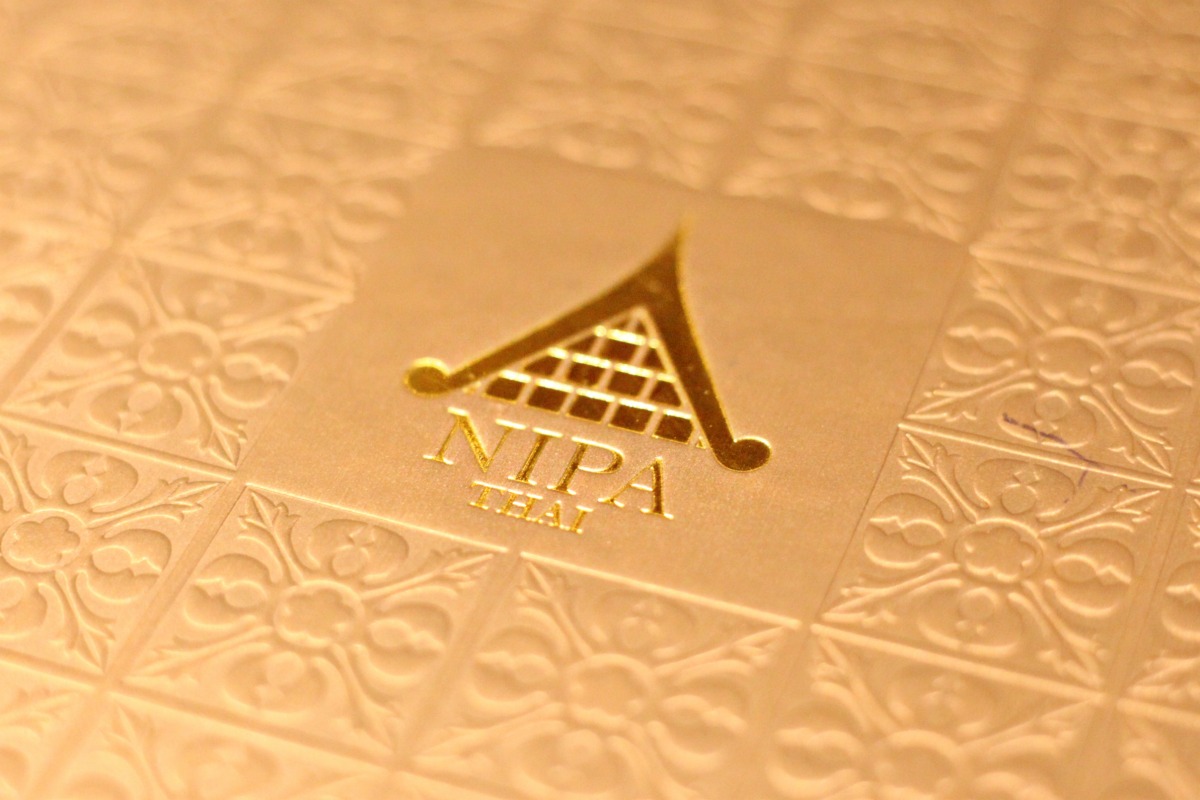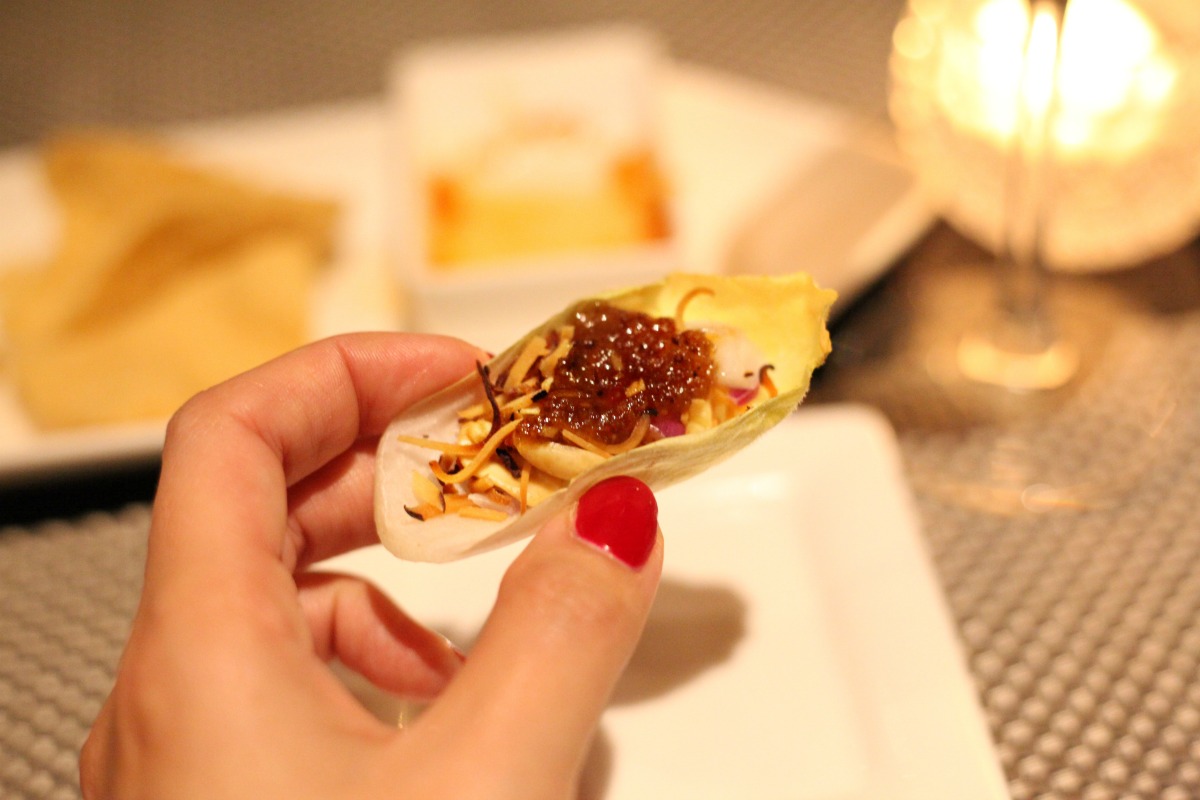 Thursday night I was fortunate to visit again. The marble and gold decor welcomes you as you enter the hotel, conveniently located by Lancaster Gate tube station.  An evening with interesting food in exciting company awaited and it didn't disappoint.
A TRIP TO THE FAR EAST WITH A VIEW OF LONDON
Before you enter the intimate room of Nipa Thai I suggest you start with a drink in the adjoining Lounge Bar. We enjoyed a glass of champagne there before heading into the exotic surroundings transporting you to far-away Thailand. The perfect place to spend a grey, chilly autumn evening.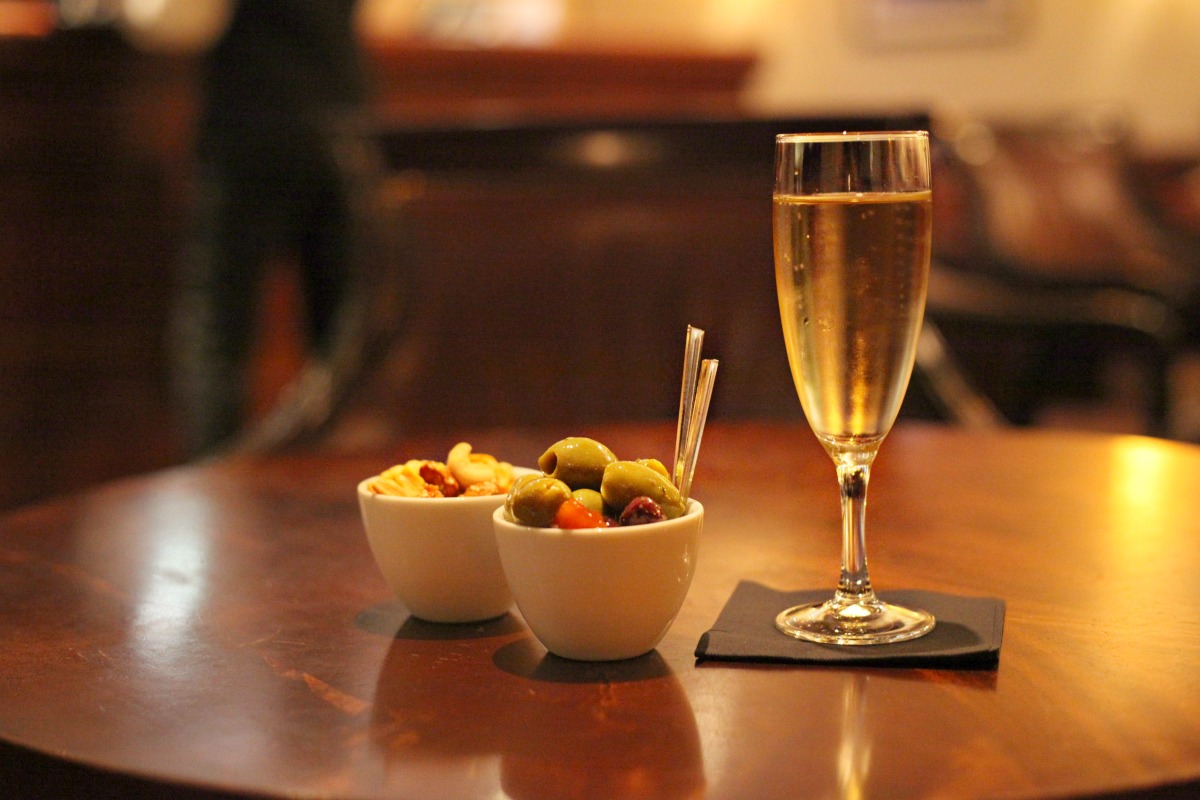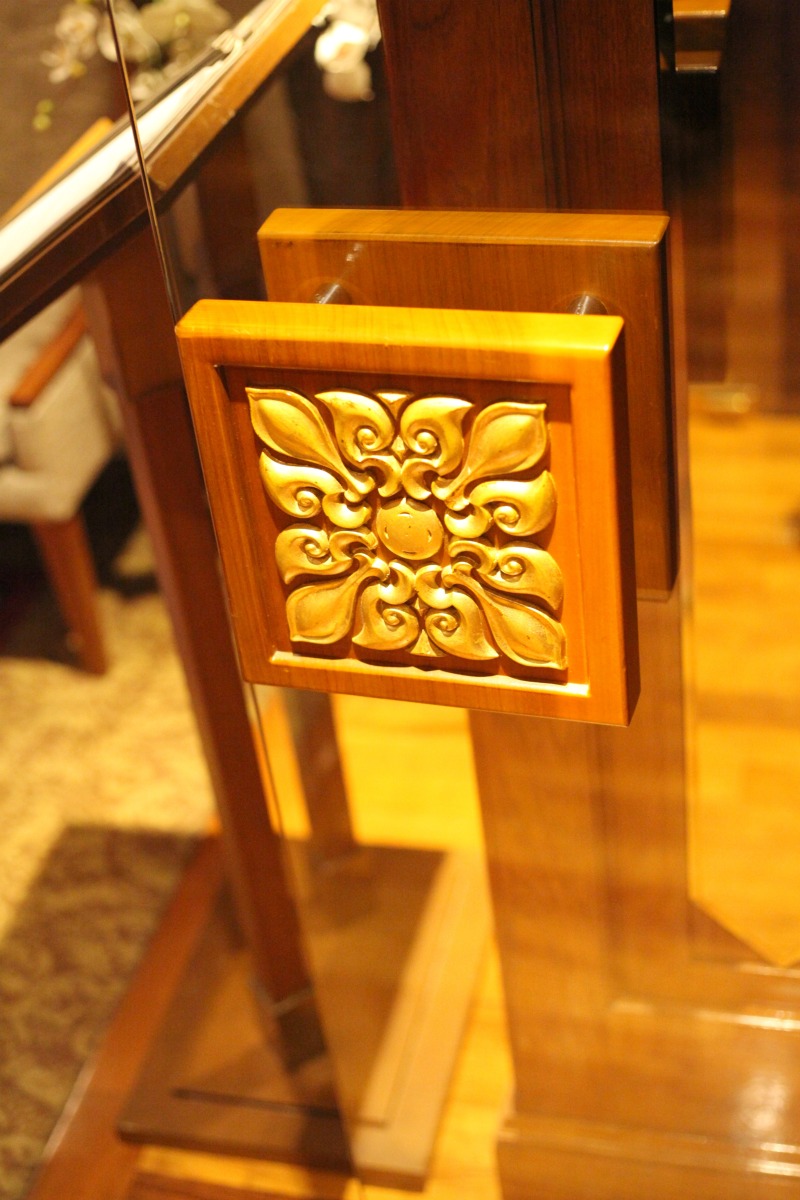 The Thai staff was polite and welcoming yet soon had their hands full as the 55-seat restaurant filled up and got busy. We took our time over the menu and the food arrived very fast once ordered.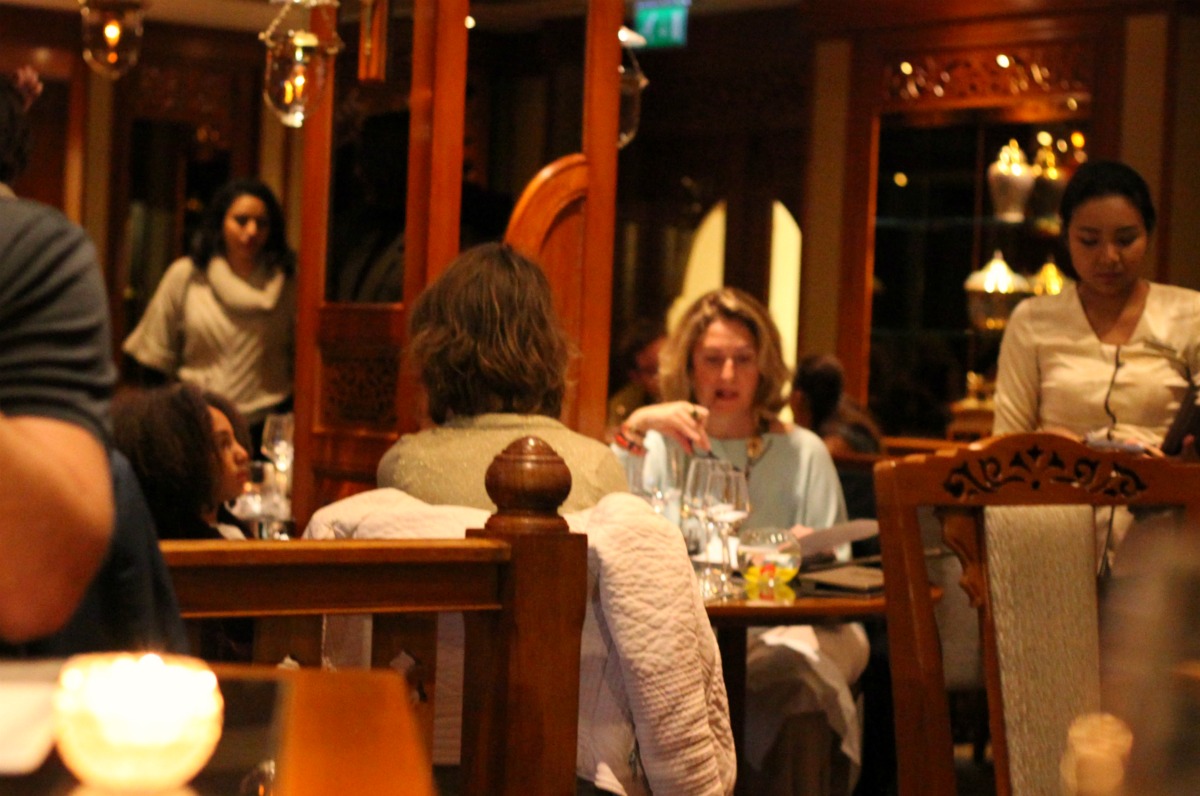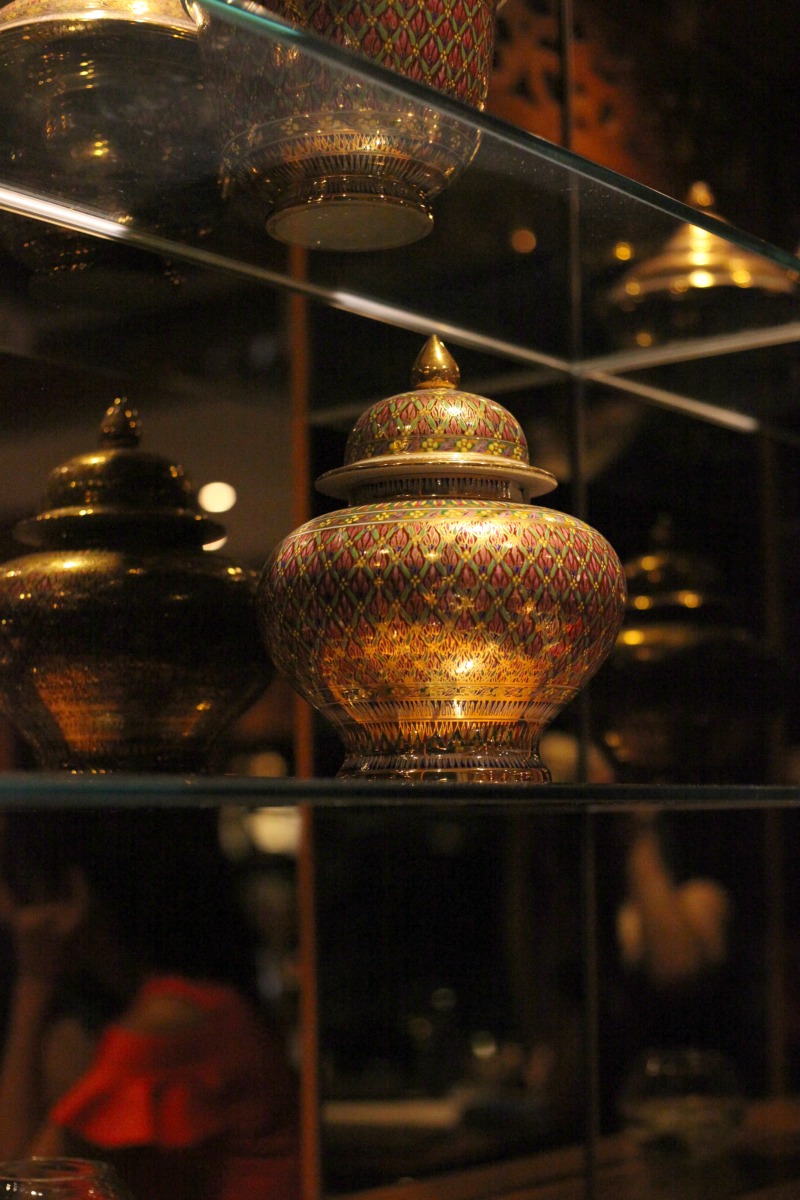 AN ALL FEMALE KITCHEN LED BY HEAD CHEF SANGUAN PARR
All dishes are prepared fresh every day by head chef Sanguan Parr and her all-female kitchen team using traditional herbs and spices flown in from Thailand. She's been steering the ship for over 15 years and the restaurant and its delicate dishes are clearly where her passion lies.
Nipa Thai has received the prestigious award Thai Select given by the Thai Government to restaurants achieving the highest standards of quality and cuisine.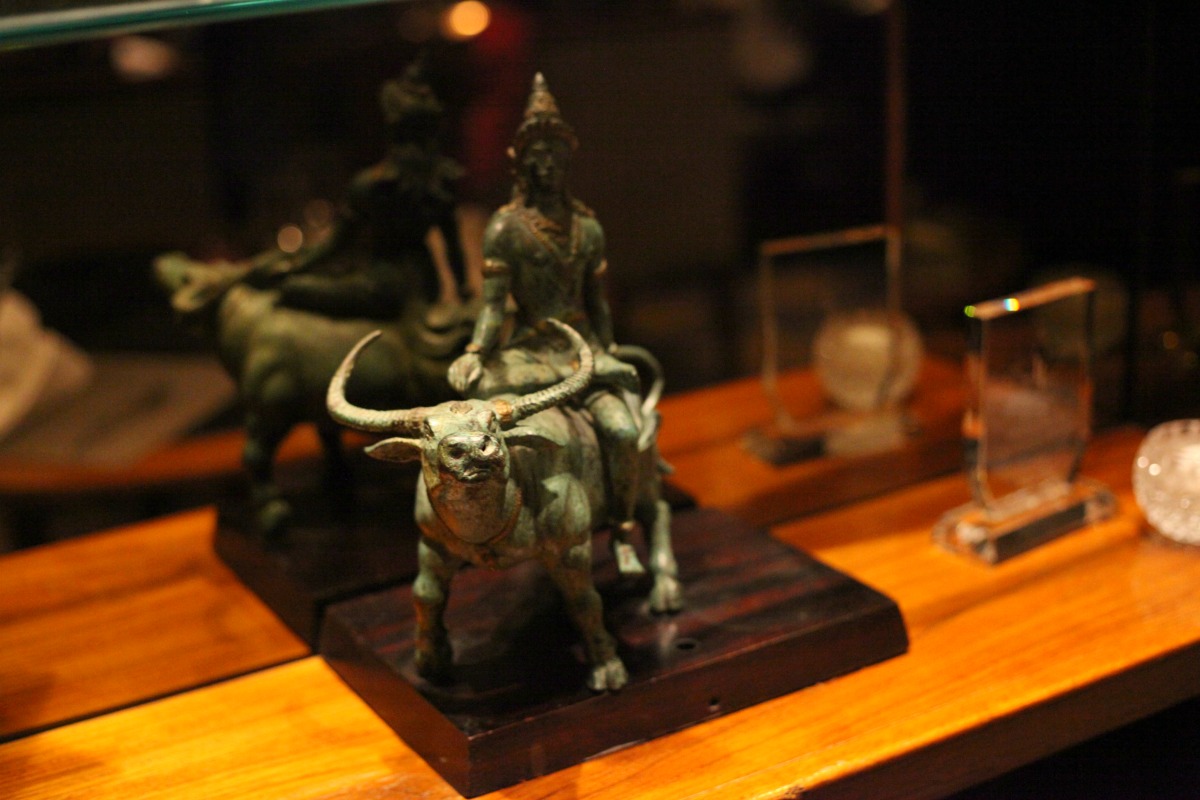 WHAT WE HAD TO DRINK
I'm sure some would say that beer is better suited to the spicy central Thai kitchen served here but Nipa Thai has an impressive wine list so it would be a shame not to try it out. As mentioned, we started the evening with a drink at the bar and then enjoyed white wine with our dinner. It especially suited the salad starter and sea bass main.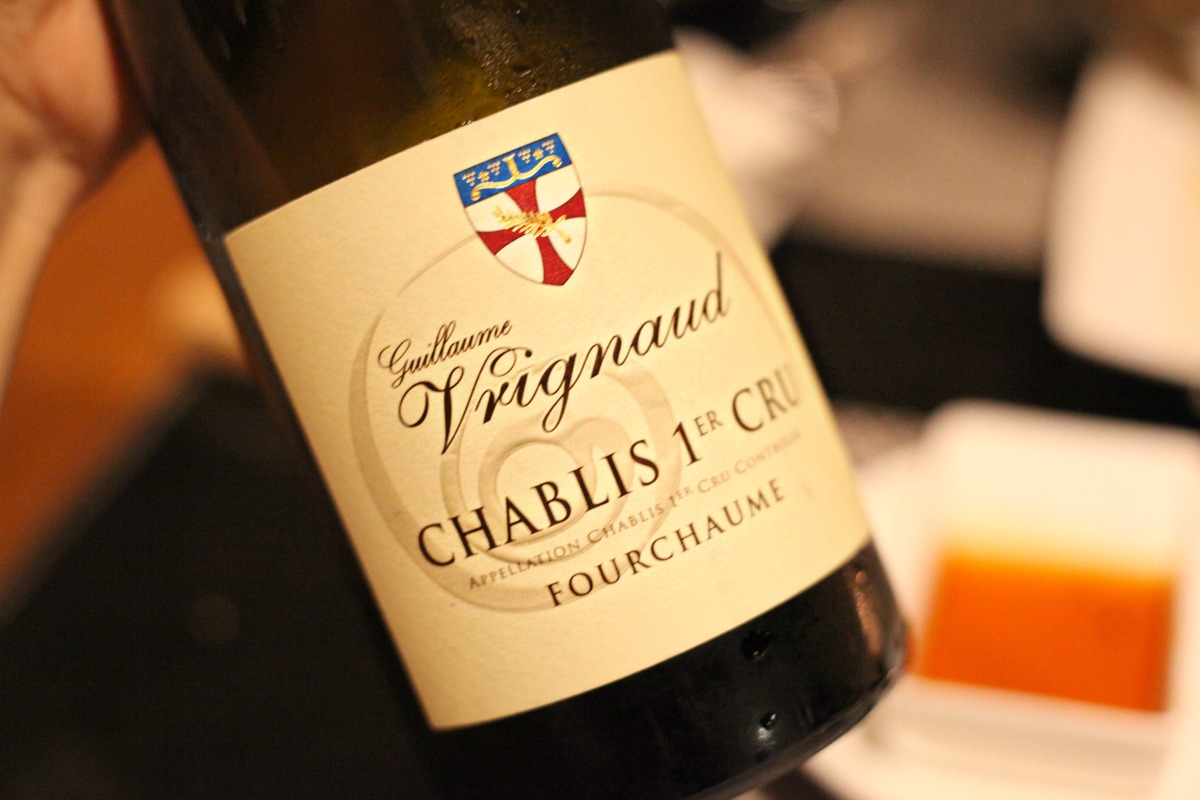 Drinks:
POMMERY BRUT ROYAL, Champagne, France
CHABLIS FOURCHAUME 1er Cru, Vrignaud, Burgundy, France, 2015
WHAT WE ATE AT NIPA THAI
The Green Papaya Salad is light, crispy and very refreshing and the mini Spring Rolls are tasty with a sweet honey sauce. Both came beautifully presented with traditionally cut vegetables in flower form adorning the plates.
Starters
SOM TAM, Green papaya salad with long beans, dried shrimp, cherry tomatoes and peanuts in a sweet and sour chilli dressing
POR PIA TOD, Deep fried spring rolls filled with glass noodles, cabbage and oriental mushrooms
KAO NIEW, Steamed glutinous rice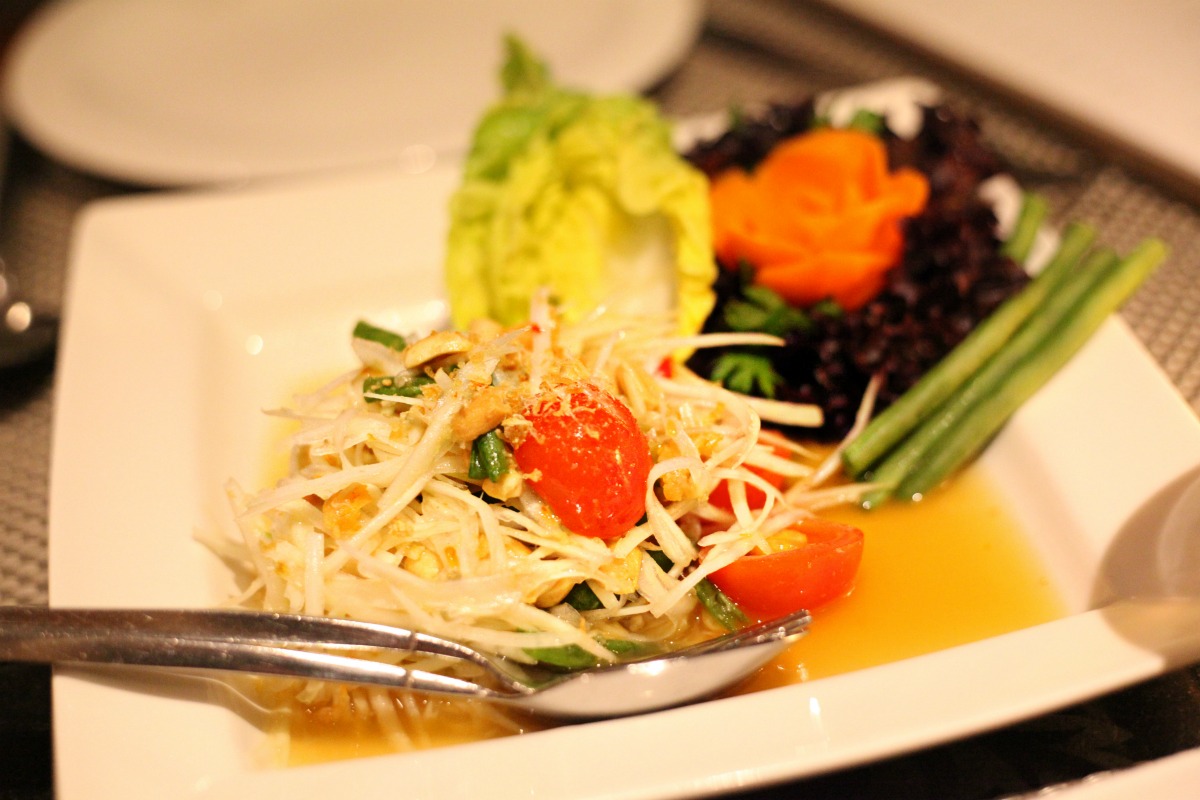 I was tempted to try out the KAENG MASSAMAN KAE. Lamb, onions and baby potatoes well-cooked in coconut milk and a Massaman curry paste but instead we decided to go for the pan-fried seabass followed by a red Thai beef curry. Especially the curry was very tasty, creamy, spicy without being too hot, the meat was tender and I would order that again.
Mains
PLA PHAD CHAR, Fried sea bass with Thai aubergine, lemongrass, red chilli, lime, sweet basil and peppercorns
PANANG NUEA RUE MOO, Dry and aromatic beef or pork red coconut curry with basil and kaffir lime leaves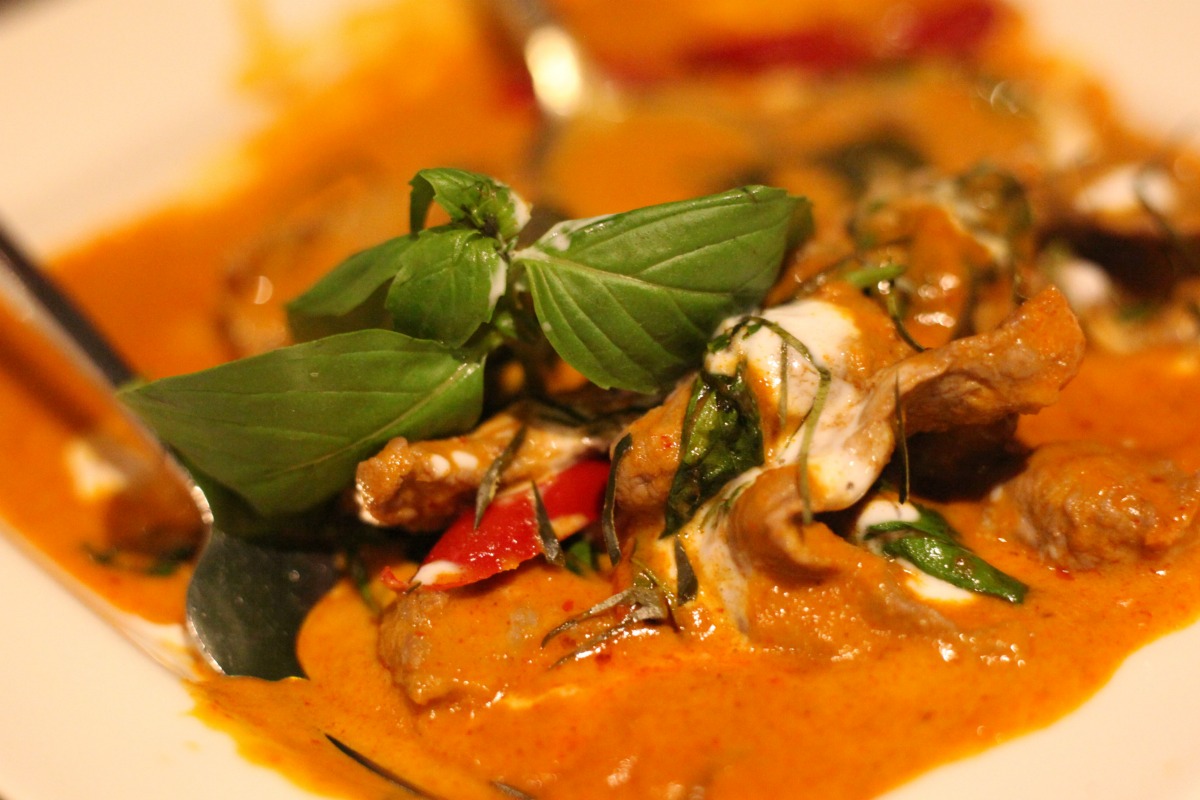 The pièce de résistance for me (and my sweet tooth) definitely has to be the baked ice cream dripping in chocolate sauce. Hot on the outside, cold on the inside. A superb finish to a delicious meal.
Dessert
ICE TIM TOD, Deep-fried ice cream topped with chocolate sauce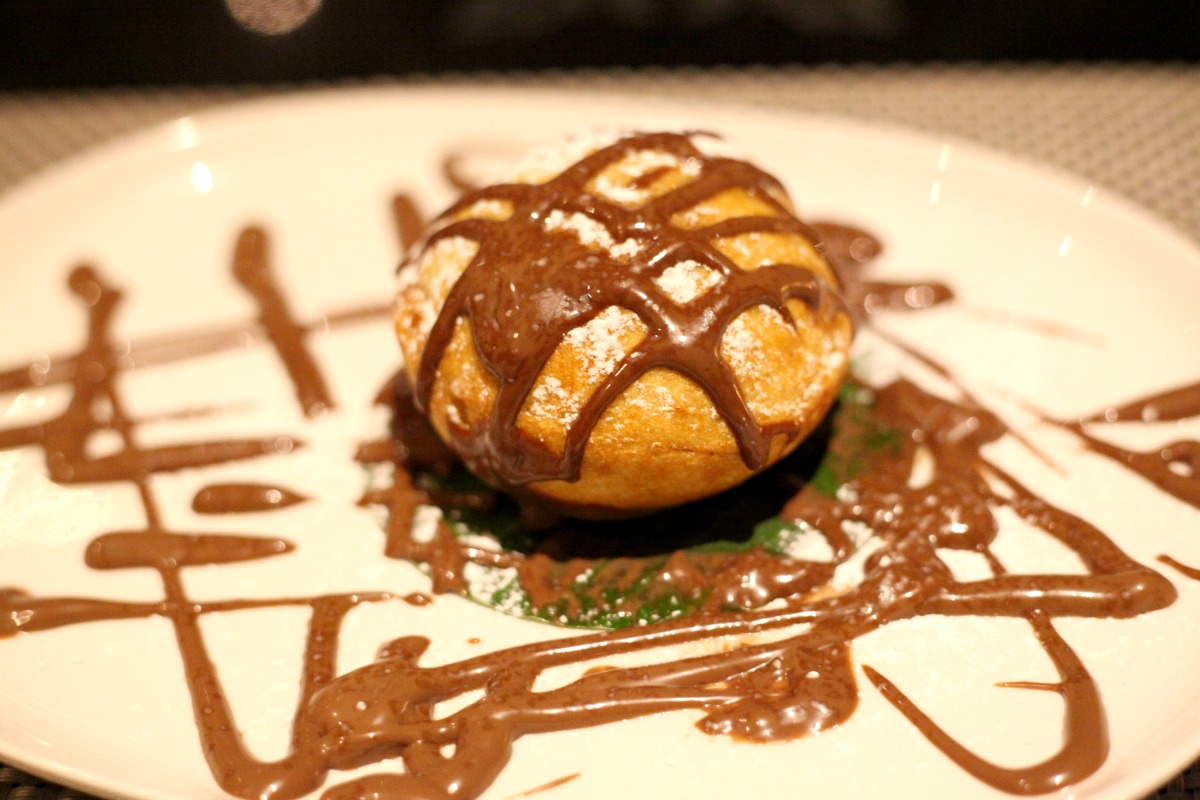 If you are not local to London then Royal Lancaster London offers special packages. One includes a dinner at the restaurant. Stay in one of their modernised rooms with a view of the city's magnificent skyline. The perfect excuse for a getaway before Christmas while you indulge in a spot of shopping in London.
Please note we were gifted the meal. All words and opinions are my own.